Hong Kont Disneyland's World of Frozen now has an opening date. What is being billed as the both the world's first and also the world's largest Frozen themed land will be opening on November 20, 2023. This new land will include attractions like Frozen Ever After and Wndering Oaken's Sliding Sleighs. They will also get to join different characters from the Frozen franchise as they celebrate Summer Snow Day in the beautifully recreated Arendelle. This new land will have also have entertainment, merchandise, and dining options as well!
Michael Moriarty, managing director of Hong Kong Disneyland Resort, said: "World of Frozen is set to make its grand debut at Hong Kong Disneyland on November 20, marking an exciting milestone for the park's expansion. This beloved franchise will elevate Hong Kong Disneyland's global presence. We are excited to offer our guests an enchanting and immersive experience, where they can explore the captivating wonders of Arendelle."
Here is a look at some of the offerings that can be experienced by guests when World of Frozen opens in November:
Frozen Ever After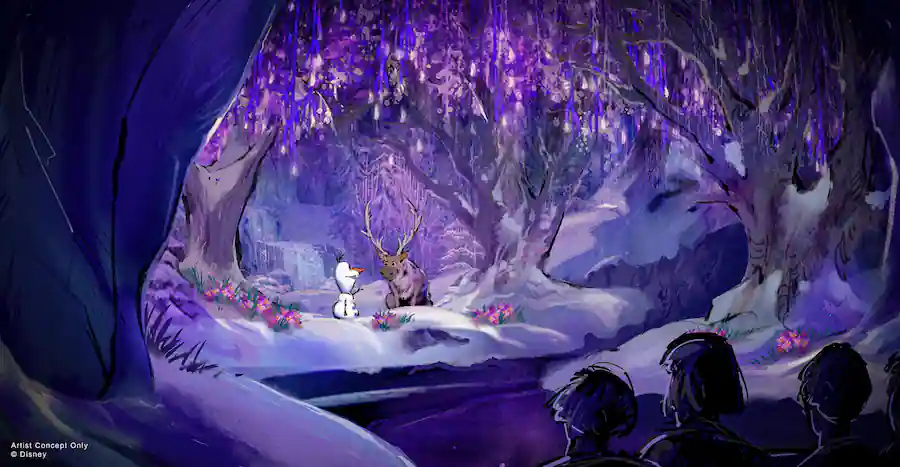 Embark on a journey to the North Mountain where Elsa's Ice Palace awaits as part of the Summer Snow Day celebration. Upon leaving the harbor, you'll first meet "Frozen" friends Olaf and Sven in a snowy forest under an ice crystal tree created by Elsa.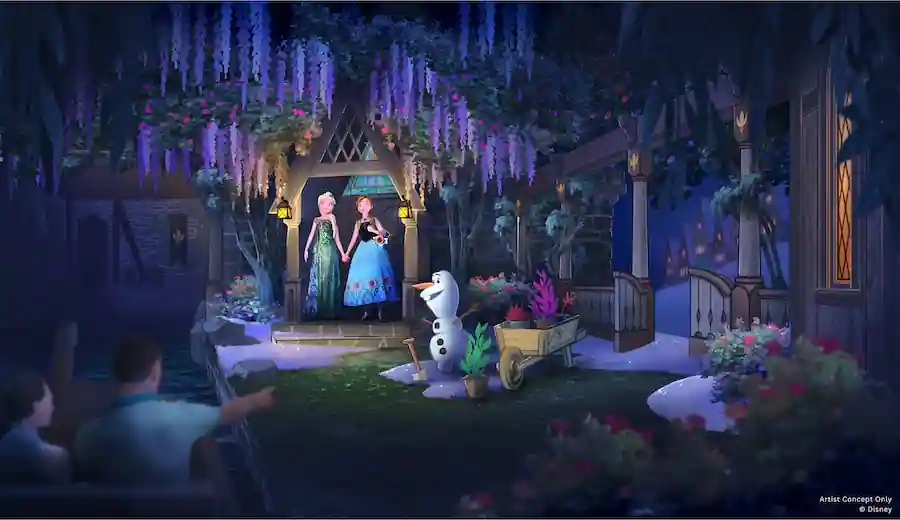 After completing your journey, Anna, Elsa and Olaf will be waiting to welcome voyagers back, hand-in-hand, from their visit to the North Mountain.
Wandering Oaken's Sliding Sleighs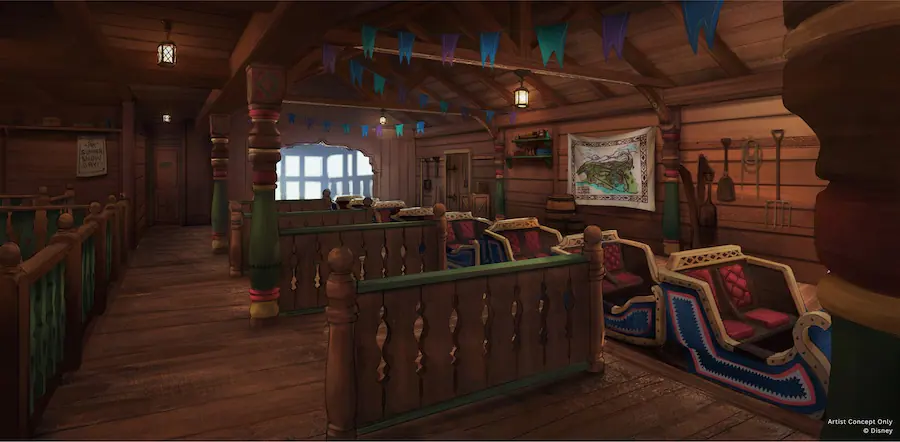 The first "Frozen"­-themed coaster anywhere in the world, Wandering Oaken's Sliding Sleighs was built by none other than Wandering Oaken himself. He's enlisted the help of his buddies Olaf and Sven to power the attraction as they work together to pull the sleds to the top of the lift hill.
Before hopping on the coaster, you will spot Oaken in his Sauna and walk by a column he's working on that is carved with Trolls.
Golden Crocus Inn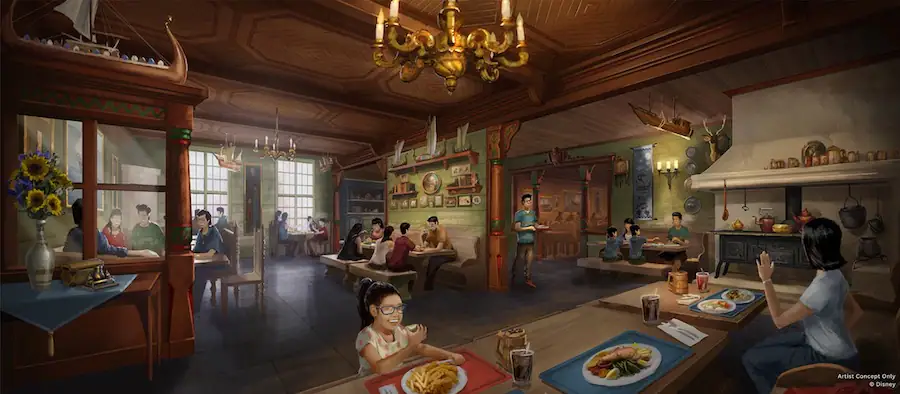 Named after the national symbol of Arendelle, this is one of the most popular spots in town for Arendellians. It's a place where they love to meet for parties and celebrations, and of course, enjoy the delicious and diverse cuisine.
Tick Tock Toys & Collectibles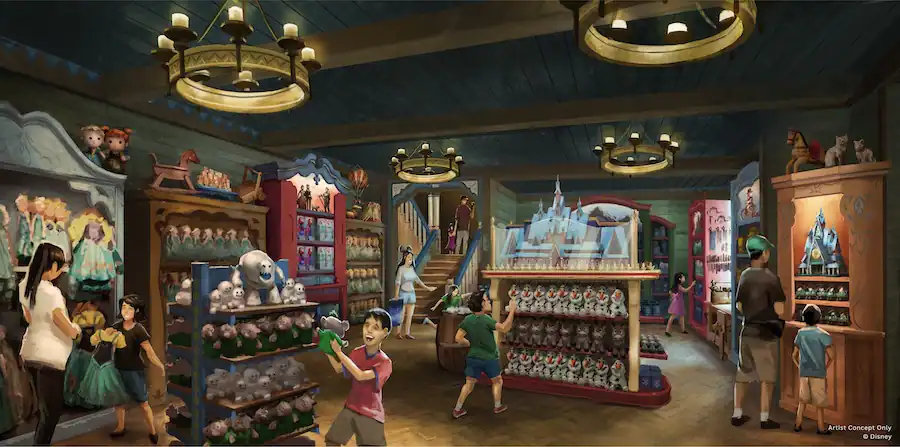 Tucked away in the village of Arendelle, Tick Tock Toys is a charming toy shop operated by a wood carver and his wife. This is a go-to place for toys, keepsakes, and collectibles that include playful carved depictions of favorite "Frozen" friends.
Northern Delights
This one-of-a-kind sweets shop is home to a mouthwatering selection of candy and frozen treats. Named after none other than Arendelle's famous Northern Lights, it's also where Anna and Elsa order their favorite desserts! We're ready to stuff our faces with CHOCOLATE!
Playhouse in the Woods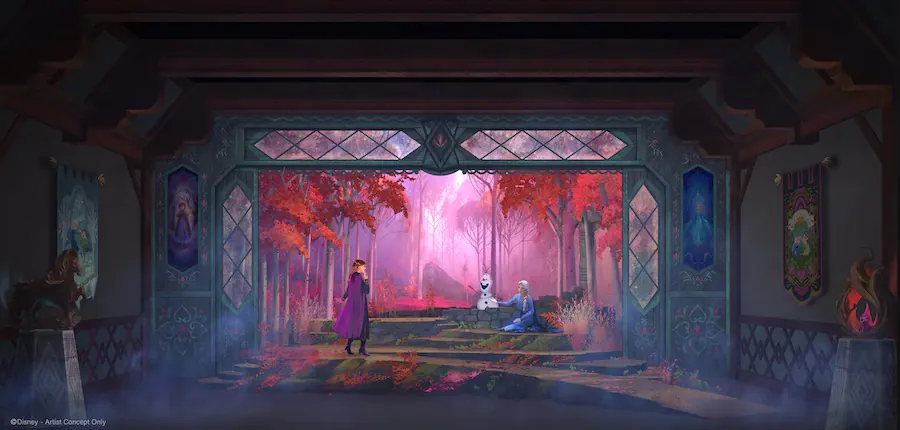 Found within the forest, the doors of Anna and Elsa's childhood Playhouse have been opened to celebrate Summer Snow Day! Here you can enjoy a unique interactive play experience within the playhouse.
What do you think of World of Frozen and its opening date being November 20, 2023? Do you want to visit this new Frozen-themed land? What are you most excited about? Share your thoughts and opinions in the comments below!