The 2025 dates for the National Geographic Expeditions cruises have been announced today. On an expedition cruise, adventurers get a chance to be up close and personal with the natural world. There are over 90 of these cruises that are now able to be found on the National Geographic Expeditions Cruises website.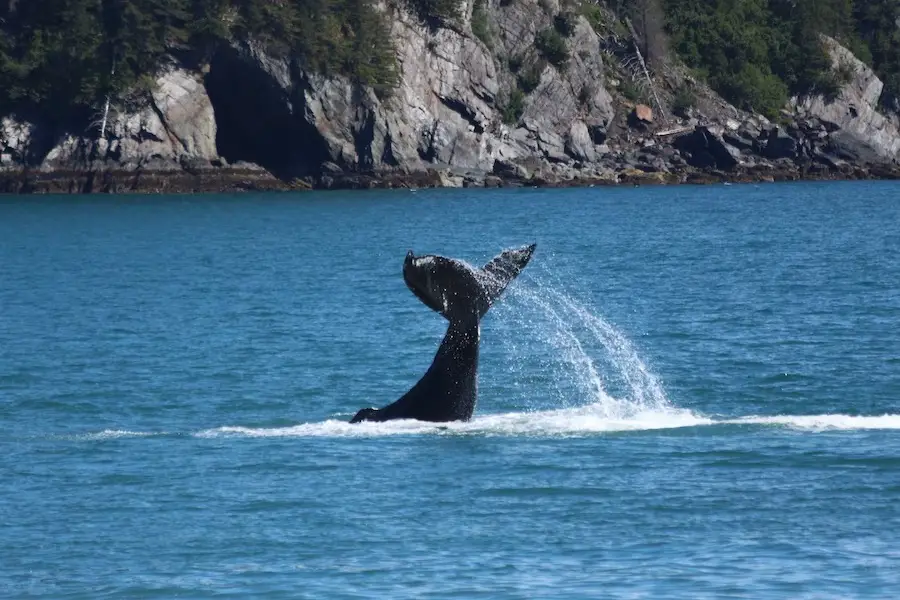 National Geographic shares the following about its cruises:
From Antarctica to Alaska, our expedition cruises—operated through our alliance with Lindblad Expeditions—bring you to some of the most remote and pristine places on the planet. Traveling aboard the National Geographic-Lindblad fleet, you'll explore alongside a dynamic expedition team—seasoned photographers, marine biologists, historians, or naturalists, as well as a National Geographic-Lindblad certified photo instructor trained to help you take your best photos. Flexibility is built into each itinerary, so that we can take advantage of wildlife sightings or other spontaneous opportunities that arise. Our nimble expedition ships can navigate narrow waterways and small harbors that larger vessels cannot reach, and they're equipped with exploration tools such as kayaks or paddleboards, snorkeling gear and Zodiacs, hydrophones and underwater cameras, so that you can discover wild places close up.
Here is a look at some of the cruises that will be offered in 2025:
Galapagos Voyage — Nature and wildlife greet travelers on this exciting tour! Imagine swimming and snorkeling among beautiful and colorful marine life, and on land taking walks to view turtles, penguins, giant tortoises, flamingos and marine iguanas. Hop in a glass-bottom boat or a Zodiac to discover even more about this archipelago of volcanic islands. These are your "classrooms" during this expedition.

Journey to Antarctica — Prepare to be awed by Antarctica's stunning beauty. As the captain guides the ship through the icy blue waters of the South Pole, marvelous landscapes, whales, sea lions, birds and other wildlife – and the stillness and tranquility – is something to behold. Zodiac boats take guests from the ship to the shore for hiking, or for just admiring penguins up close. Naturalists lead the off-ship activities as well as present lectures throughout the journey to share their vast knowledge of this polar region. Bonus: No two days are alike in Antarctica.

Land of the Polar Bears — Now, let's get a glimpse of the North Pole. This journey begins in Oslo, Norway with a stop at the Fram Museum and then sailing past the southern fjords en route to Longyearbyen and Svalbard. When in the archipelago, nature leads the way and polar bears rule the region. A National Geographic Photographer and a team of naturalists guide this tour, so whether using a camera or a camera phone, be prepared to capture this fascinating geologic region.

Alaska's Inside Passage — Just viewing the map displaying this itinerary's route is breathtaking. The sights and sounds on this trip speak for themselves … and so do the whales that you'll hear with the ship's hydrophone! Activities also include sailing past icebergs, calving glaciers and hidden coves, searching for humpback whales, seals, porpoises and more, touring with naturalists along a quiet forest trail, and cruising among the Inian Islands and hiking nearby islands. There is also a visit to Glacier Bay National Park and Preserve to see its mountain goats, brown bears, sea lions and puffins. Travelers are accompanied by a diverse team of experts who share their knowledge and insights into the wildlife, landscape and local culture.

Baja California: Among the Great Whales — California gray whales cruise this coastline a couple of short months of the year, and with National Geographic Expeditions, guests experience a front-row seat to these majestic, long-distance travelers and their calves. The gray whales migrate to the warmer waters from Alaska in one of the longest known migrations of mammals – and one of nature's greatest spectacles. Naturalists and local guides lead off-ship activities along Isla Magdalena, plus there are opportunities to snorkel and swim among curious sea lions and to explore uninhabited islands.

Pearls of the Pacific: A Voyage to the Society and Tuamotu Islands — Learn about Polynesian culture, visit Bora Bora and snorkel the reefs of Fakarava Atoll. This itinerary is packed with adventure and activities in the French Polynesia region! Crystalline lagoons, white beaches, coconut groves, a pineapple plantation, exploring the lagoon or a small village … living the island life on this 12-day expedition is a tropical dream.
The above cruises are just some of the 90 that are available for adventurers to experience. On top of that, National Geographic Expeditions offers more than 140 itineraries to 80 destinations around the world as well through the Signature Land, Expedition Cruise, River Cruise and more. Book your next adventure with National Geographic Expeditions through Mouseways Travels, the official travel partner of Daps Magic.
What do you think of these adventures? Which one intrigues you the most? Share your thoughts and opinions in the comments below!