In Haunted Mansion, a single mother named Gabbie (Rosario Dawson) purchases a mansion close to where she grew up, only to discover that it is haunted. To protect her son, the hires a priest (Owen Wilson), a tour guide (LaKeith Stanfield), a psychic (Tiffany Haddish), and a historian (Danny DeVito) to try and rid her new home of the supernatural pests. Of course it wouldn't be the Haunted Mansion without Madame Leota (Jaimie Lee Curtis) and the Hat Box Ghost (Jared Leto). Haunted Mansion is a movie inspired by the original Disney attraction of the same name. Daps Magic was invited to the World Premiere of this new attraction-inspired movie at the Disneyland Resort.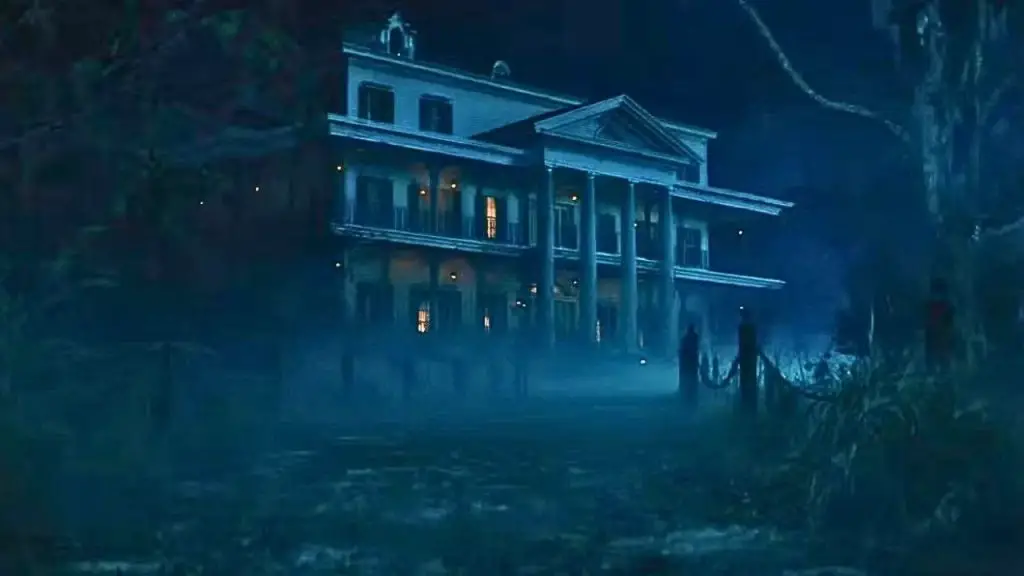 Story
Haunted Mansion is a comedy that also has a surprising amount of heart in it. At it's most basic level this is a story about trying to rid the Haunte dMansion of the frightful spirits. However, there is quite a bit more to it than this. It turns out that it isn't just about getting rid of ghosts in the Haunted Mansion but this is also a story about getting rid of the inner demons that keep people from truly living life. The story does have plenty of references to the Haunted Mansion attraction with the story even loosely connected. It also has plenty of humorous moments along with some creepy ones. What surprised me, however, was the amount of heart and touching moments that could be found throughout the film. What this did was really help take the viewer on an emotional journey that went to different parts of the heart. Overall, the story takes the viewer on a fun ride that is worth revisiting and reriding to see the different things that weren't caught the first time through.
Quality
The premiere of Haunted Mansion was shown on a massive screen inside the Hyperion Theater in Disney California Adventure. The viewing experience was a lovely one. This movie is quite lovely to look at. While there are plenty of digital effects utilized throughout the film, this wasn't a distraction. They instead enhanced the movie and really brought this movie to life in an effective way. The accompanying audio effects really fit well and had a surprising amount of depth. I will say this: Haunted Mansion is a movie that really should be seen on the big screen. There are a lot of Easter Eggs found throughout the film and it really is conducive to the big screen experience. It will also be conducive to being seen on home screen to pause and rewatch certain parts with certain details.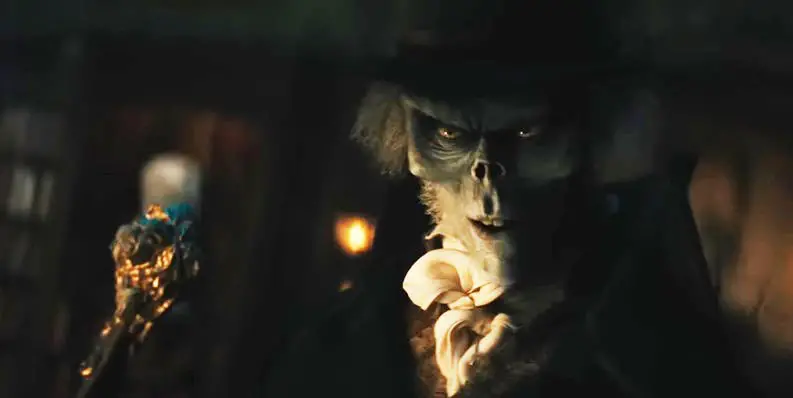 Characters
The cast of Haunted Mansion and the characters that were brought to life really was solid. Before seeing the movie I had questions about a couple of the casting choices. However, while watching the movie all of these questions disappeared. Thinking back over this film there really isn't anyone that I would have cast differently. More importantly, I was really impressed with the way that each of the characters seemed believable. Their motivations made sense. There also weren't any random cameos that didn't make sense. Overall, the characters just worked. The main core of cast members were very enjoyable to watch together and had great chemistry and all had their own moments to shine.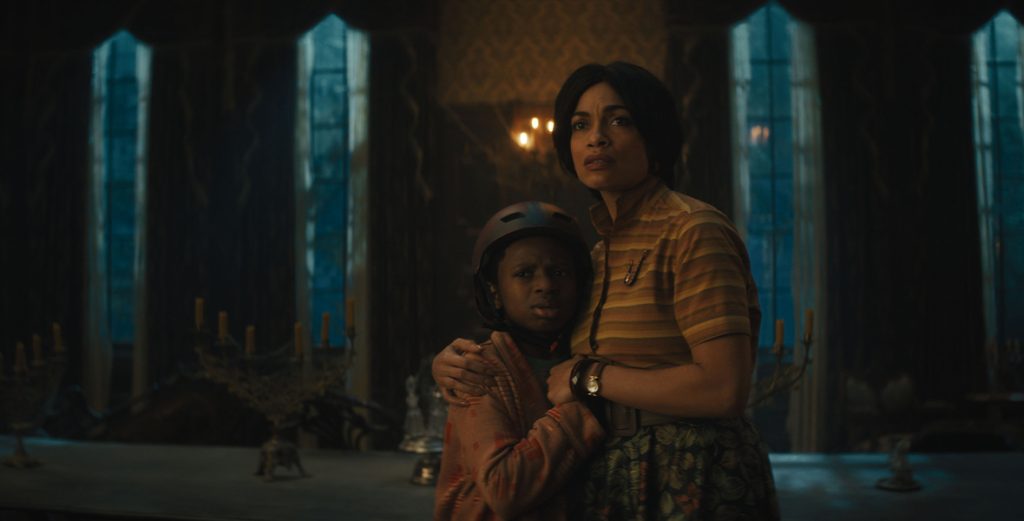 Music
The score for Haunted Mansion was written by Kris Bowers. It is a very enjoyable score that pulls inspiration from the original music in the Haunted Mansion attraction. Recorded with a full orchestra, the soundtrack was very enjoyable throughout the film and really helped bring the Haunted Mansion itself to life, almost as if it was its voice or something. Overall, however, the music and the song choices for this film really fit with the story being told and more importantly the music enhanced the story being told. This soundtrack will also be an enjoyable one to listen to on its own.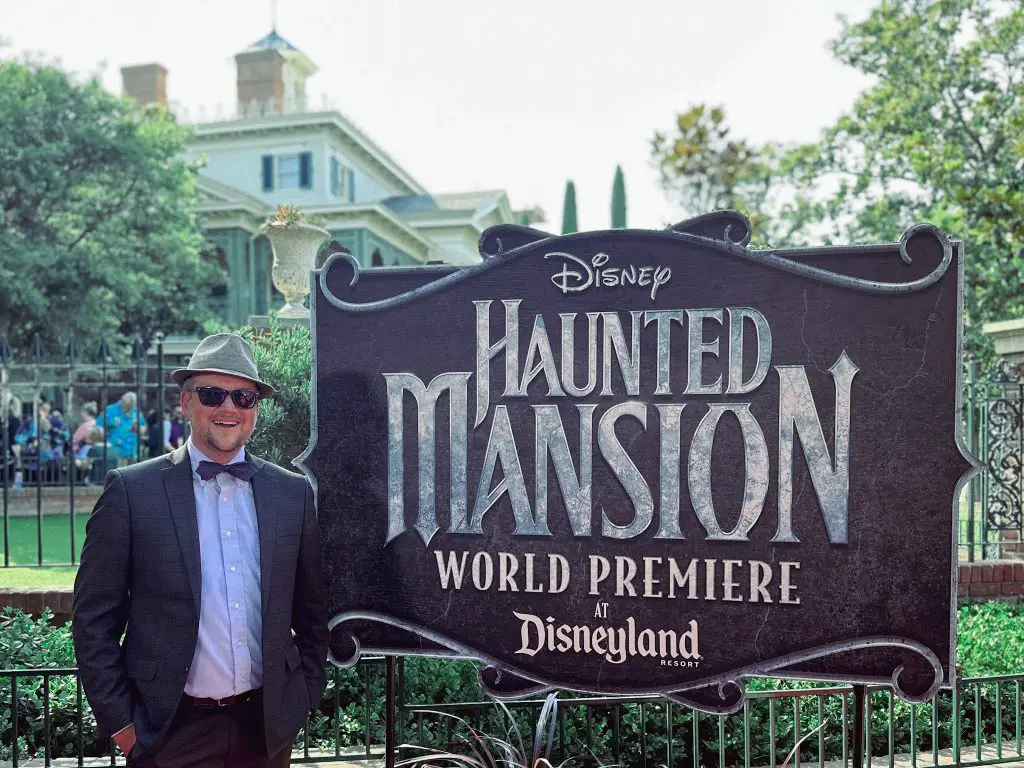 Final Thoughts
Haunted Mansion at its core is a movie that is simply a fun ride. It takes the viewer on an adventure into the Haunted Mansion with characters that are both entertaining and worth caring about. There are some moments that are a little bit thrilling but this is still a film the whole family can enjoy together. It really does feel like what one would expect from a Disney film. Haunted Mansion does have a ton of Easter Eggs that fans of the attraction will love, but those who aren't Disney super fans will still also enjoy it. It may not be a movie that will go down in the category of movies like Citizen Kane or Laurence of Arabia, and that is a good thing. Instead, it will fits nicely in the library of Disney family friendly films that is what the Disney legacy was built on. I don't know that this one will win a ton of Oscars, but it will warm some hearts and I have no problem taking my hat off for it. I thoroughly enjoyed watching this film and I look forward to watching it again!
Mr. DAPs Hat Rating Scale
No Hat – Didn't meet expectations
Hat Nod – It was ok
Hat Tip – It was good
Hat's Off – Loved it!