On July 17, 2023, Disneyland celebrated its 68th anniversary with a cavalcade that made its way through the park. It started at "it's a small world" and made its way through the park to Main Street, USA. Along the way, it stopped at the "It's a small world" mall, Main Street, USA, and then Town Square where Happy Birthday was sung to The Happiest Place on Earth. The moment also included Walt Disney's opening day speech before the song was sung.
To all who come to this happy place: welcome. Disneyland is your land. Here age relives fond memories of the past, and here youth may savor the challenge and promise of the future. Disneyland is dedicated to the ideals, the dreams, and the hard facts that have created America, with the hope that it will be a source of joy and inspiration to all the world.

– Walt Disney Disneyland Dedication Speech on July 17, 1955
The cavalcade included some dancers, the Disneyland Band, Dapper Dans Mickey Mouse, Minnie Mouse, and a ton of their friends. There was also a float with Mickey Mouse and other Disney characters in their Disney100 outfits. Behind this was the firetruck with the Dapper Dans, the Omnibus, a Main Street vehicle, and also a birthday cake on wheels. Between these vehicles were more characters and also the Disneyland Band.
The Daps Magic team was on hand to capture this magical moment at Disneyland. The team filmed the cavalcade from five different locations. One camera was near "it's a small world," another on Main Street, USA, and the last three were in three different spots in Town Square. Check out the video and photos of the cavacade below!
Disneyland 68th Anniversary Cavalcade From 5 Locations
Disneyland 68th Anniversary Cavalcade in 360 Degrees
Disneyland 68th Anniversary Cavalcade Photos
it's a small world
Main Street, USA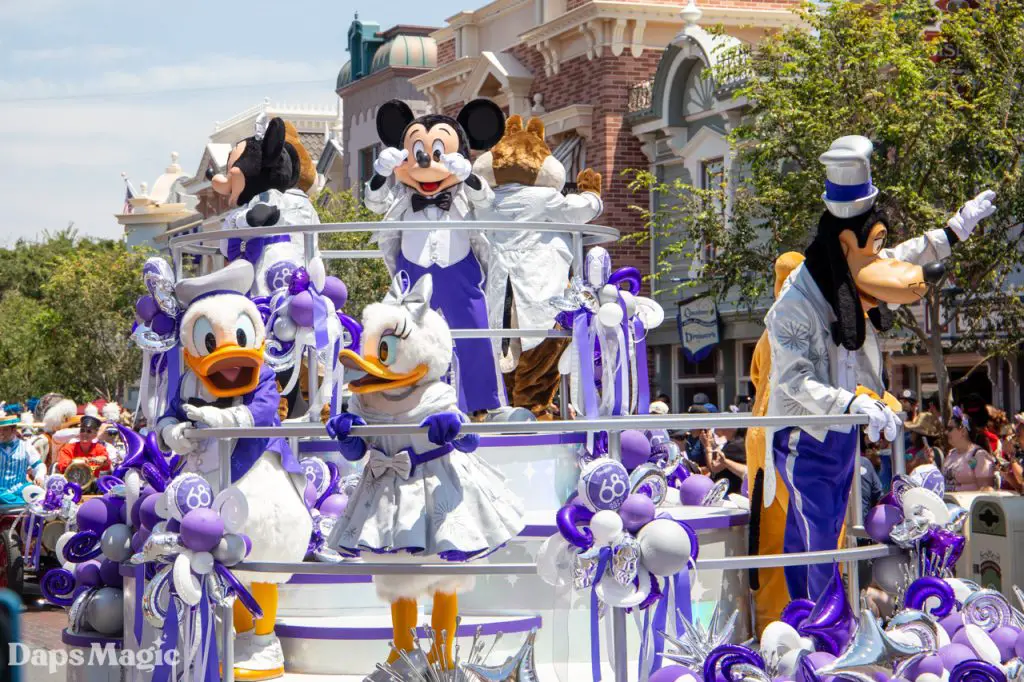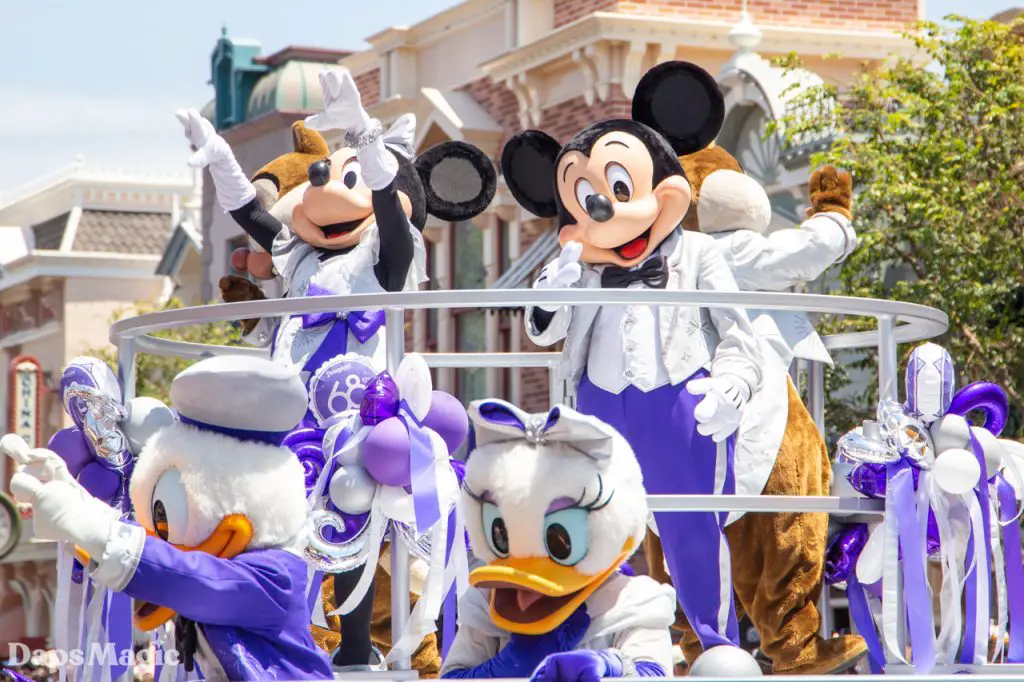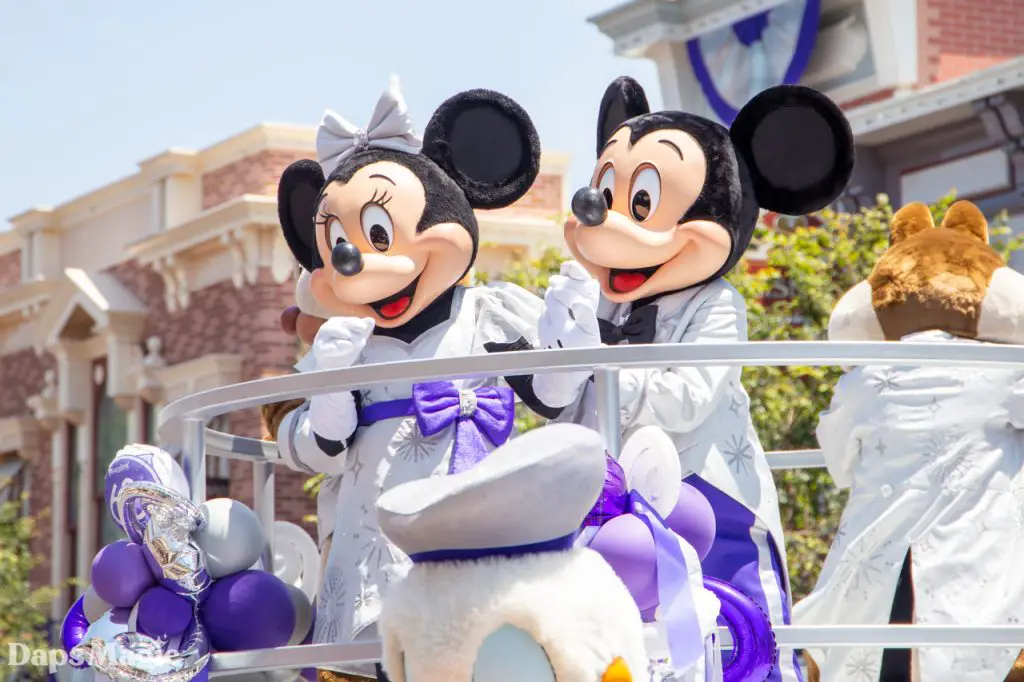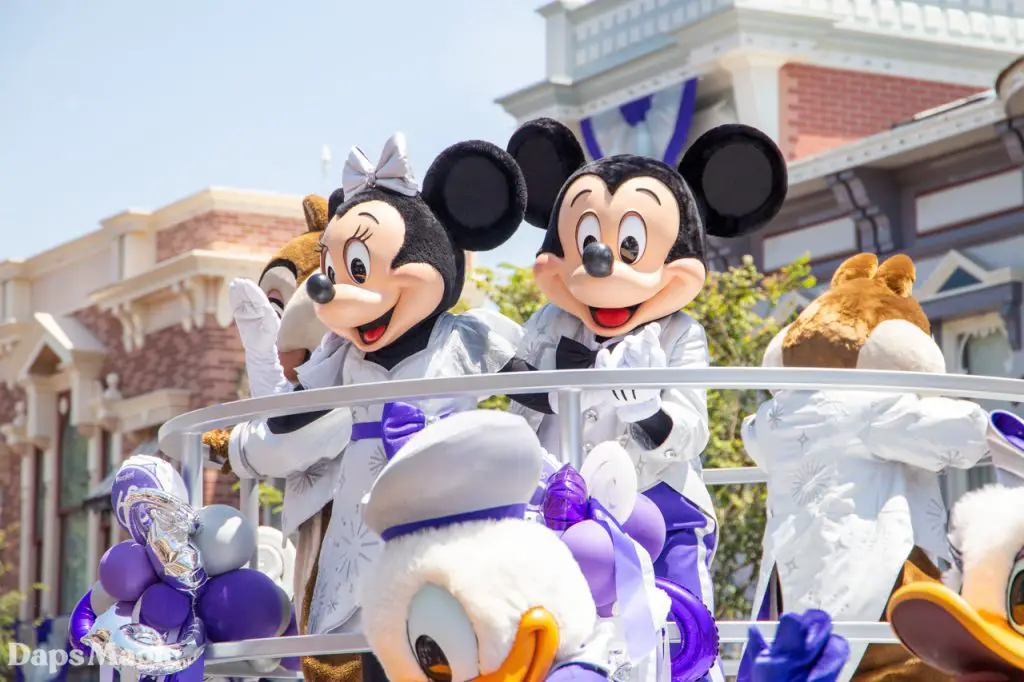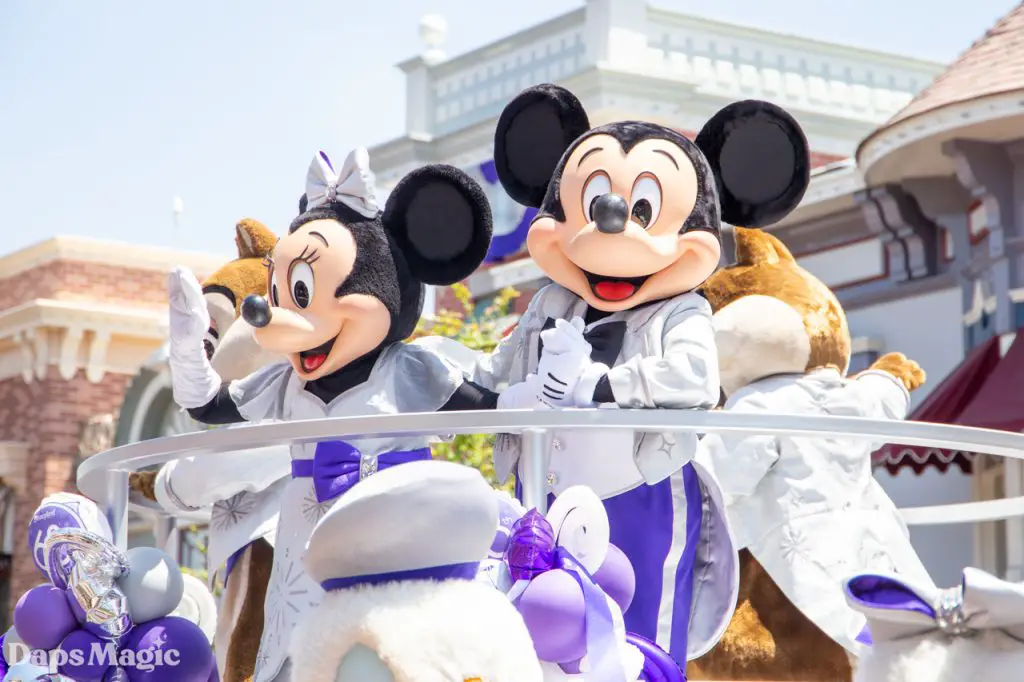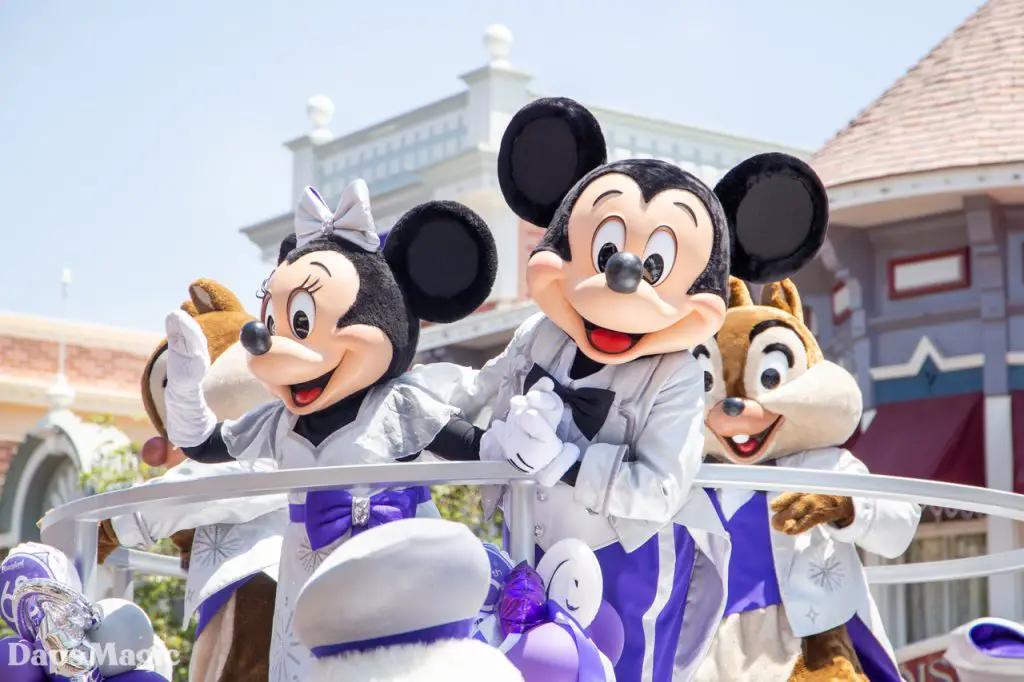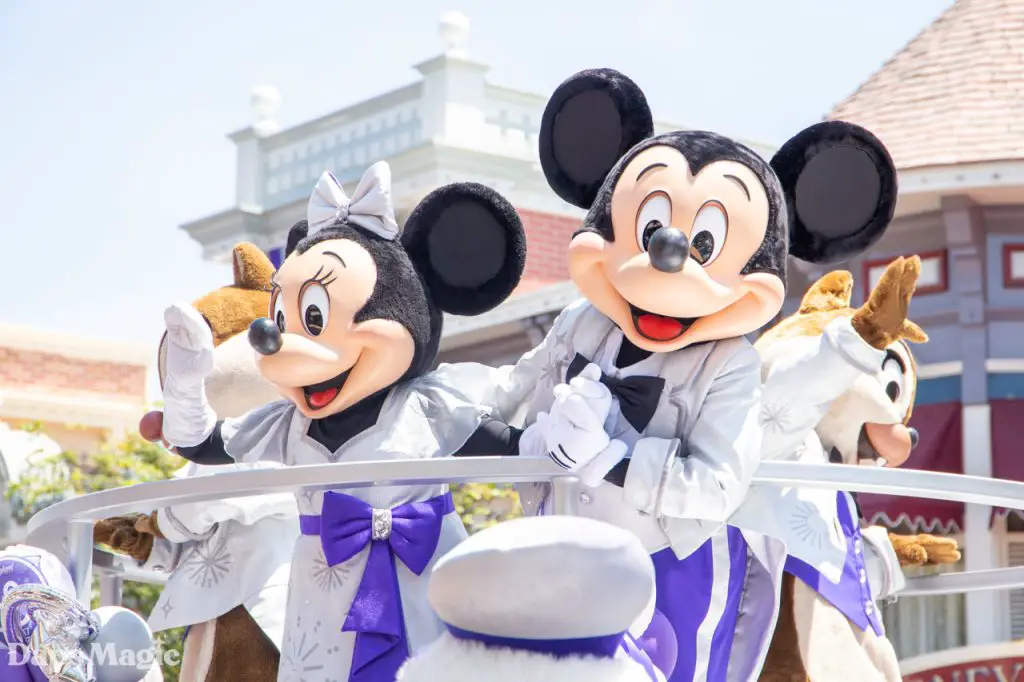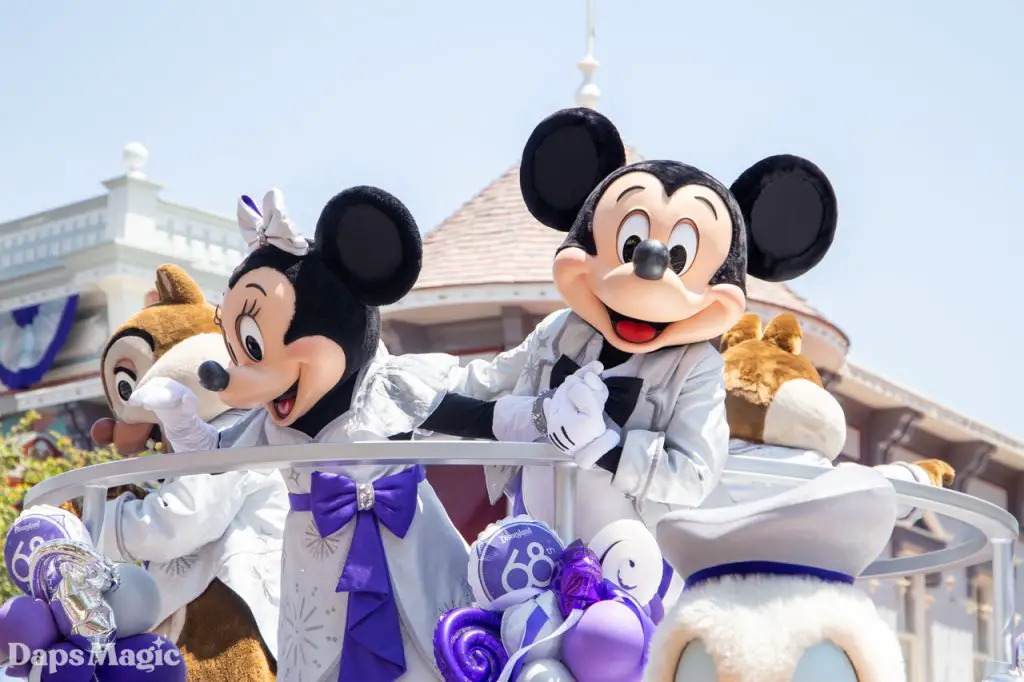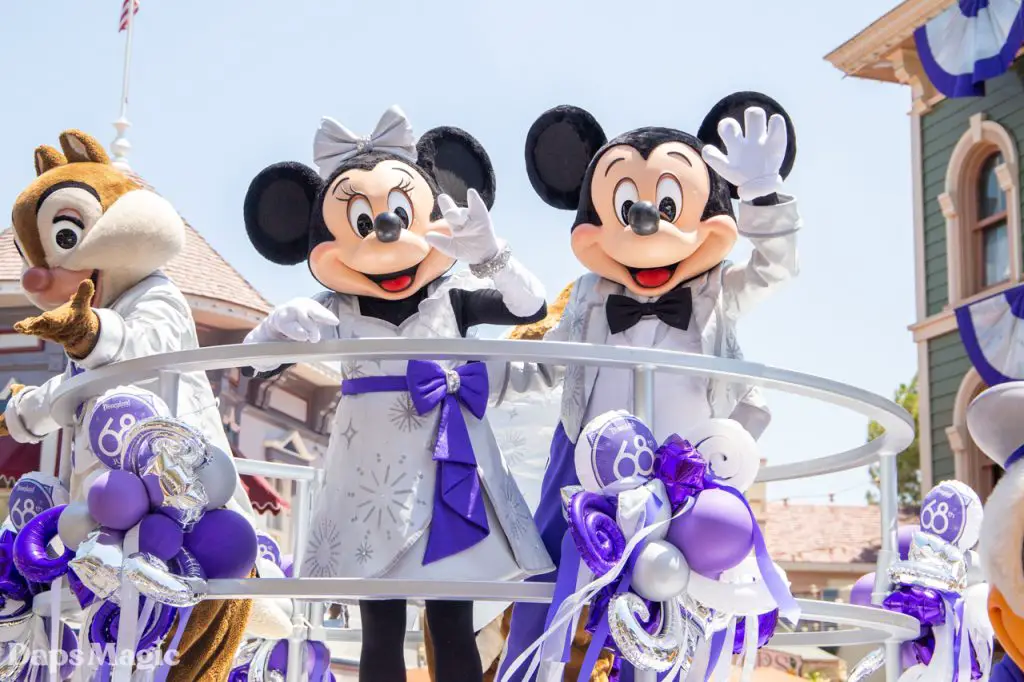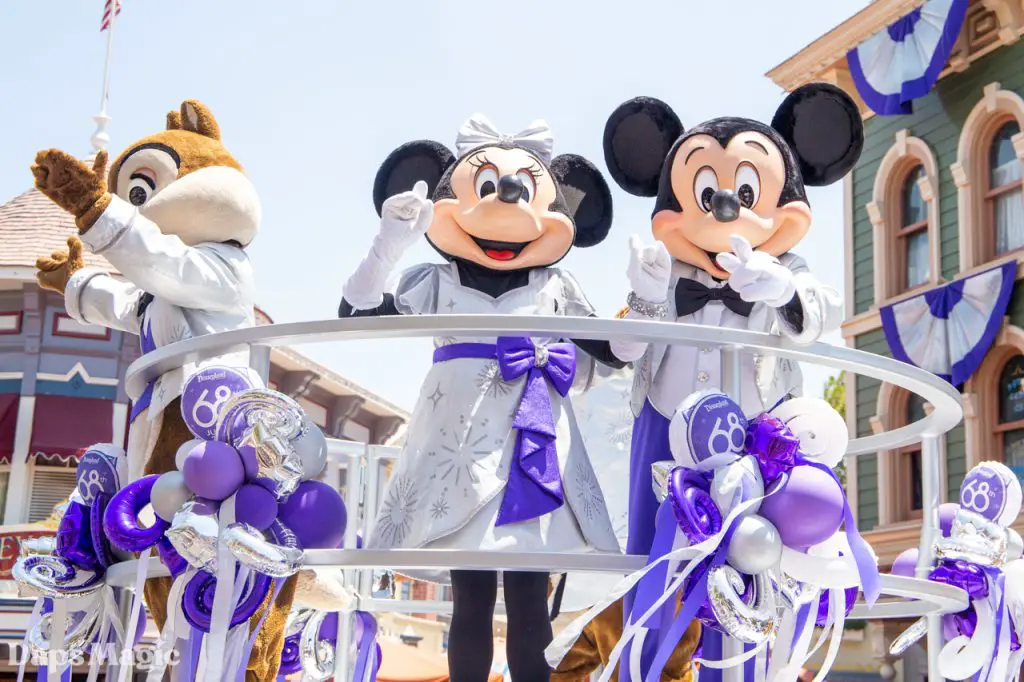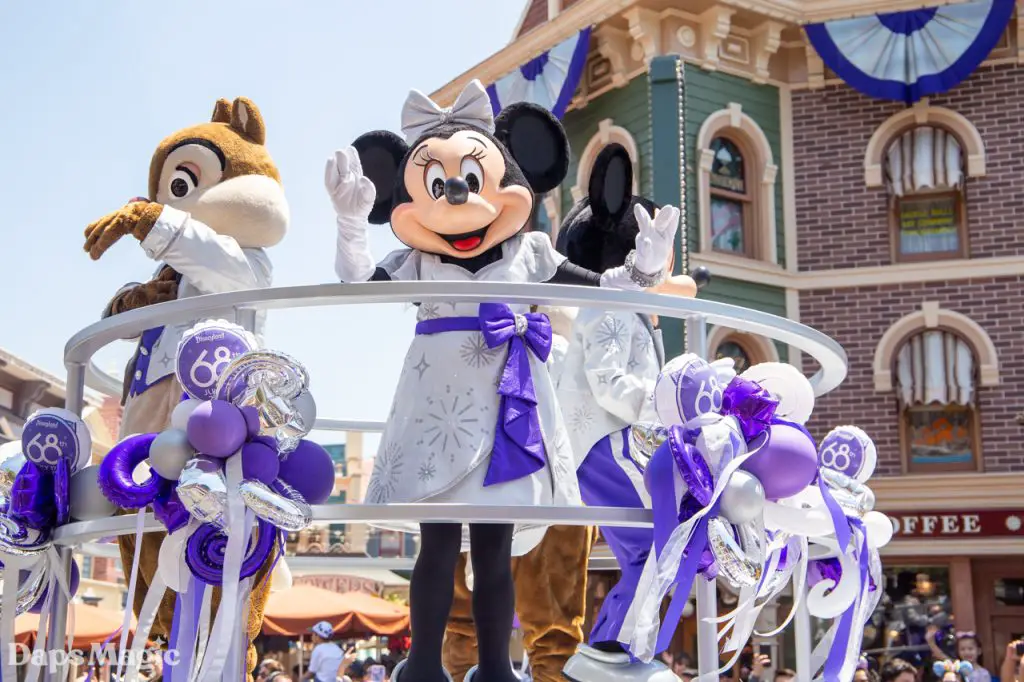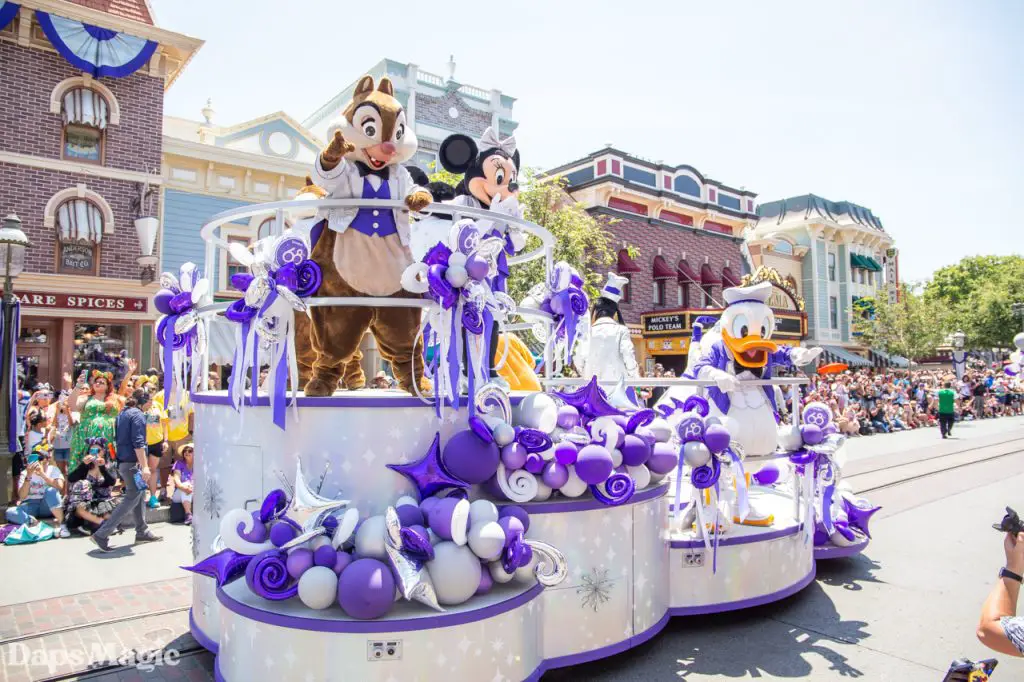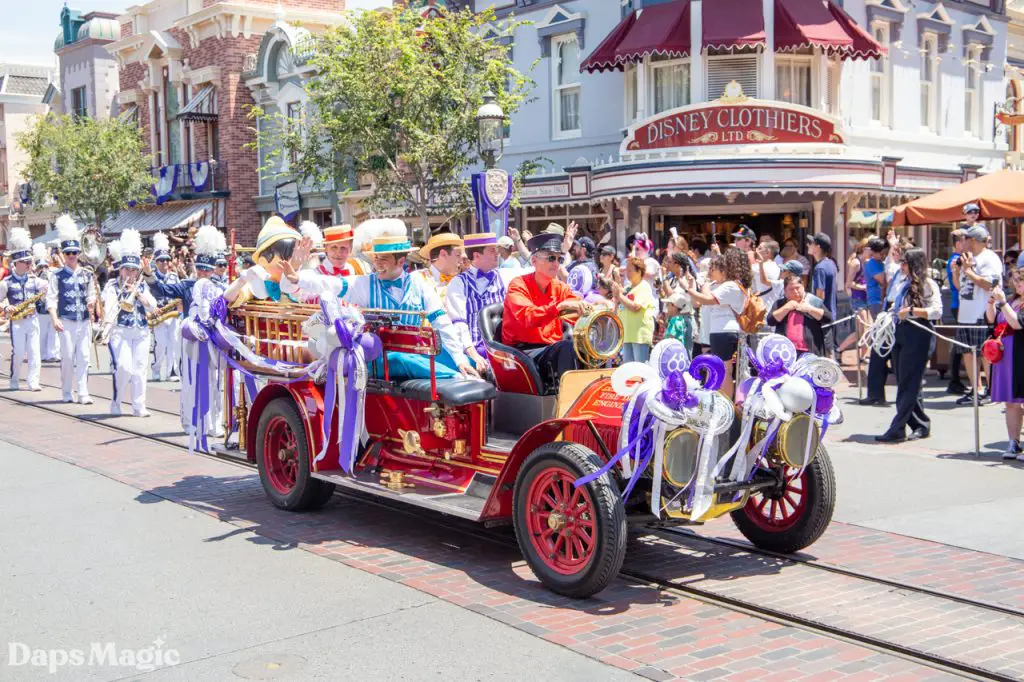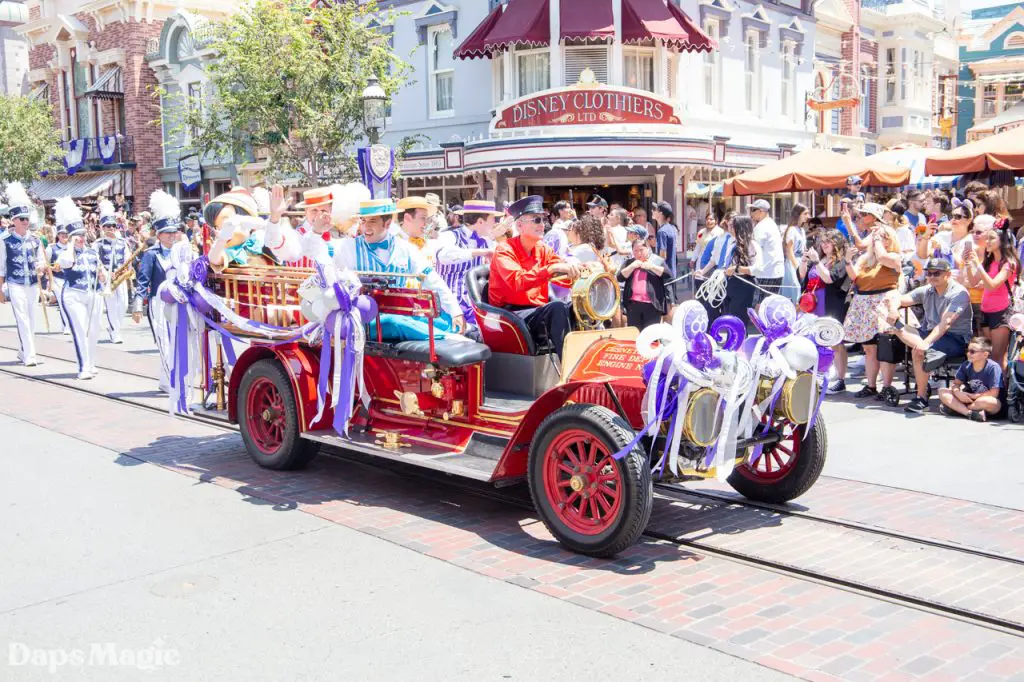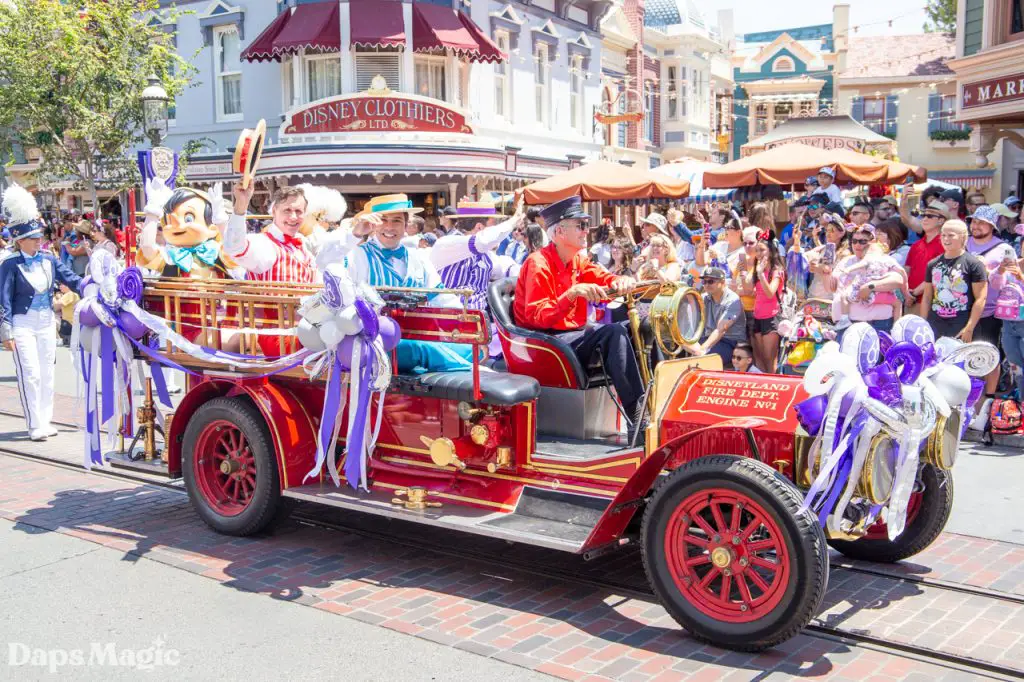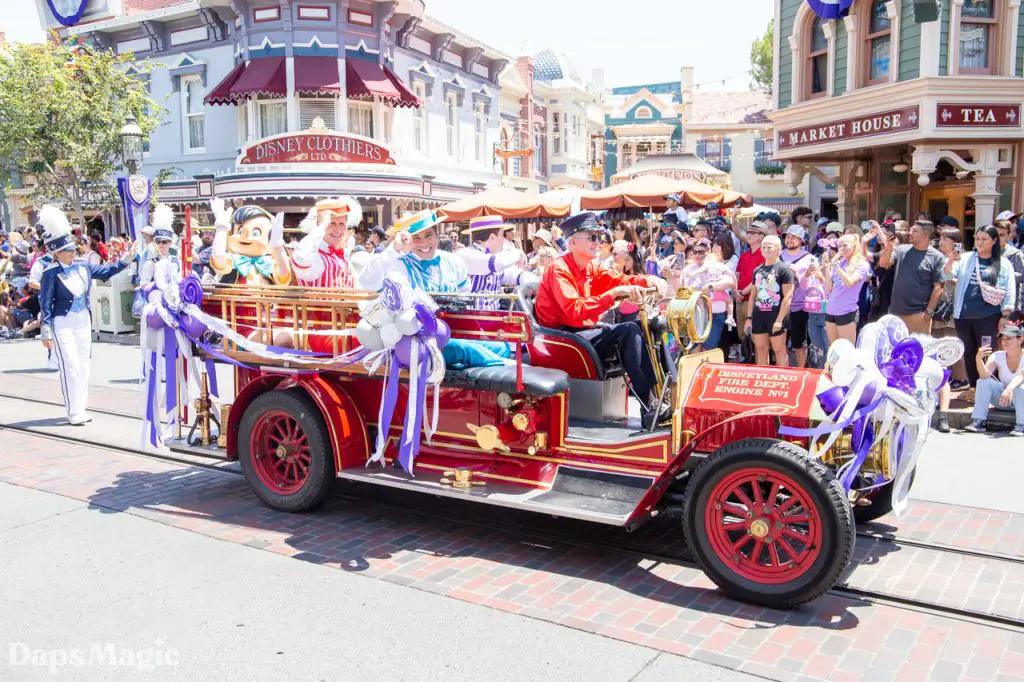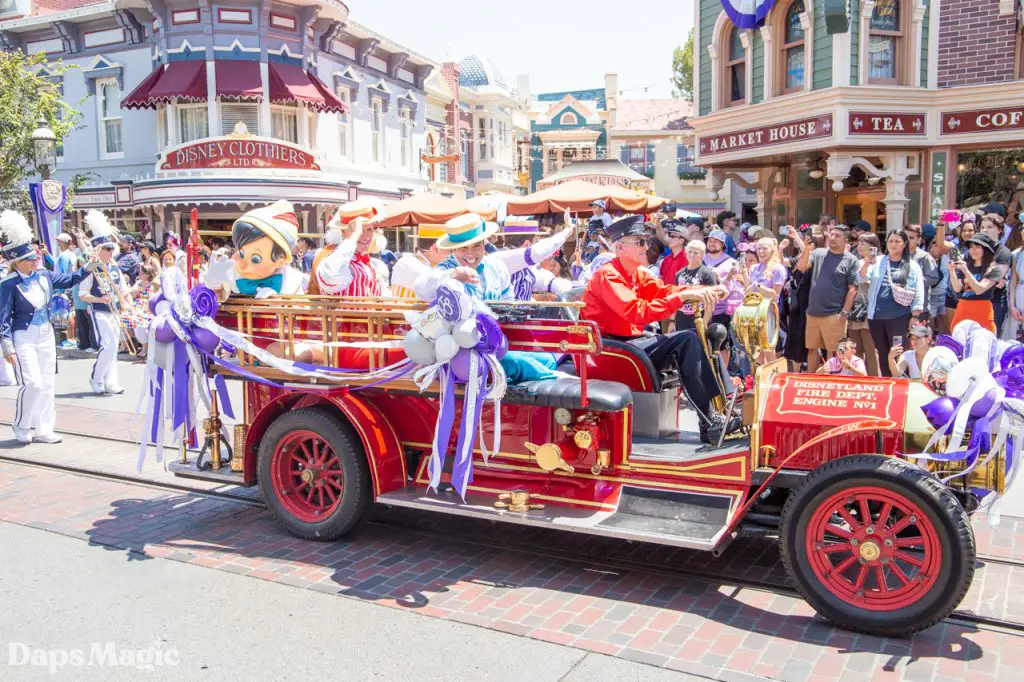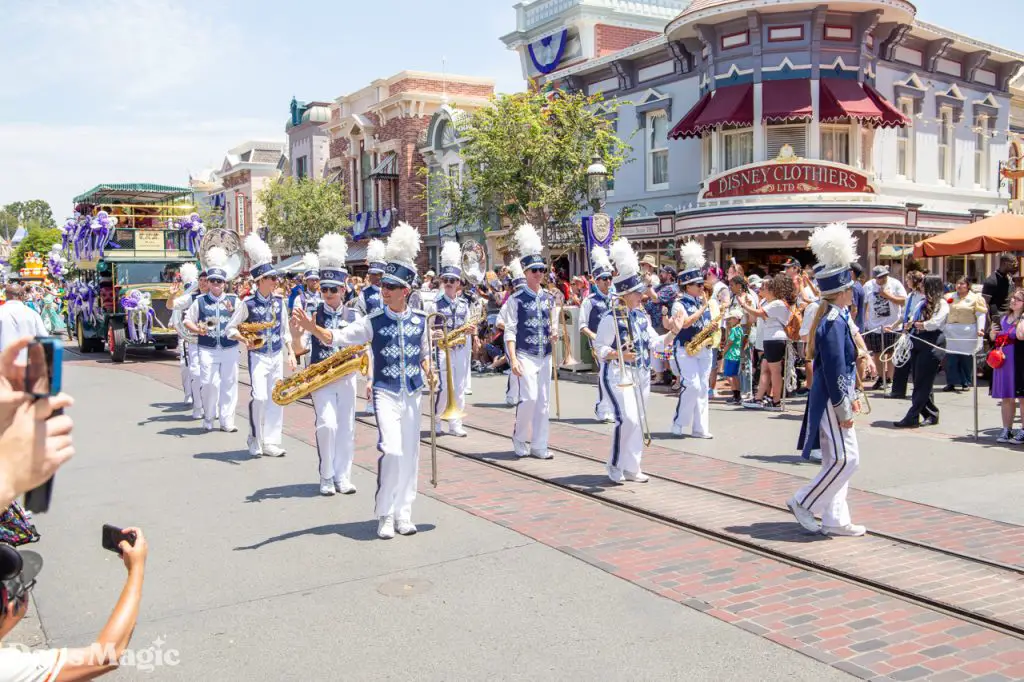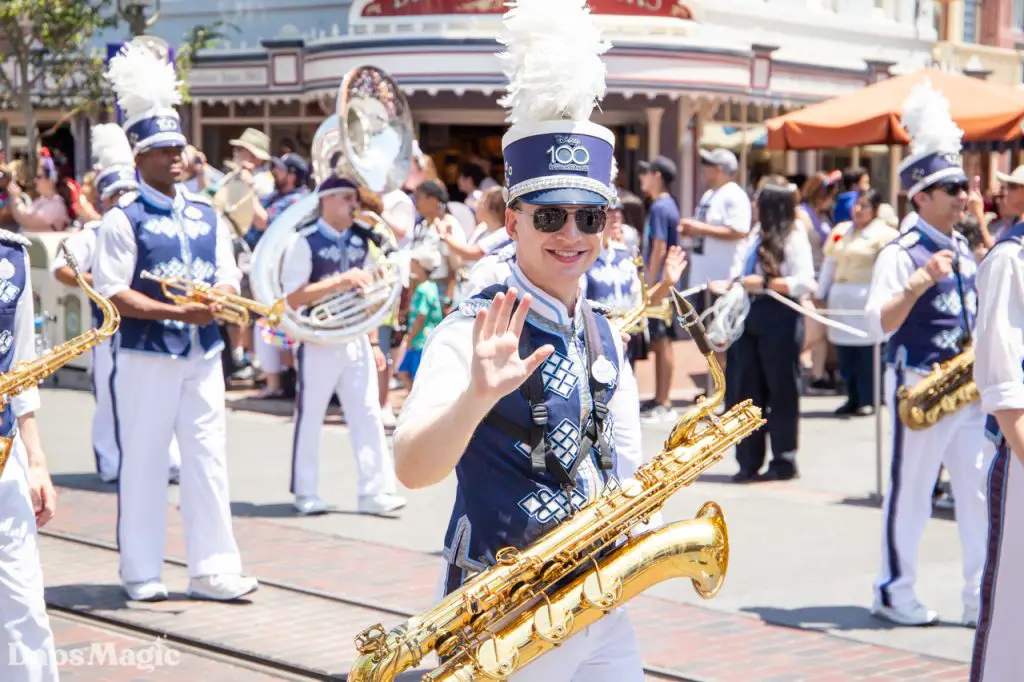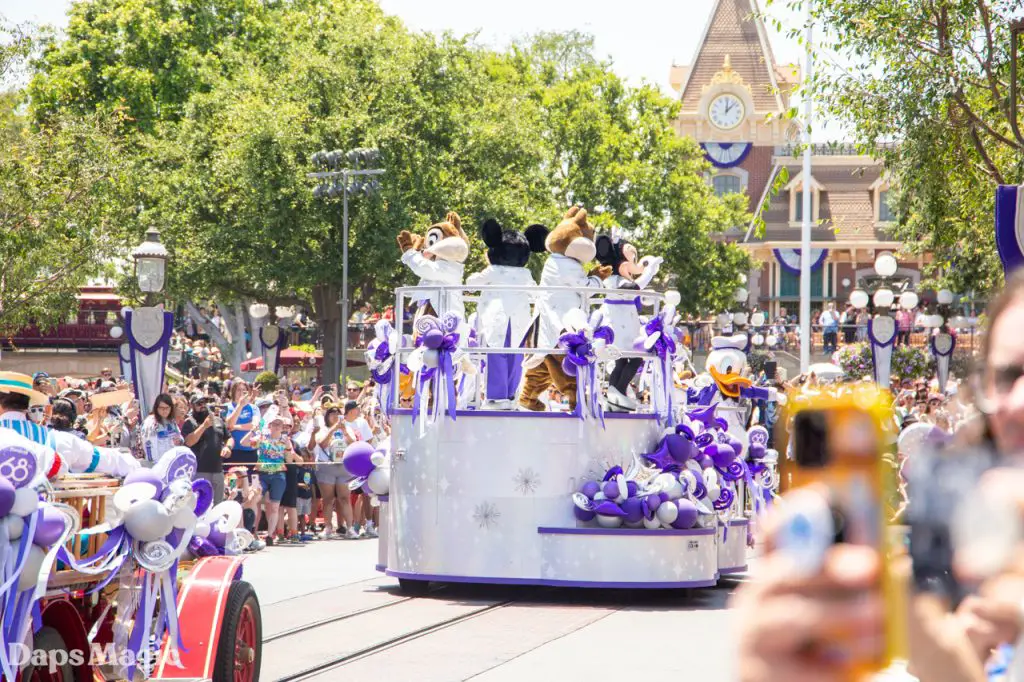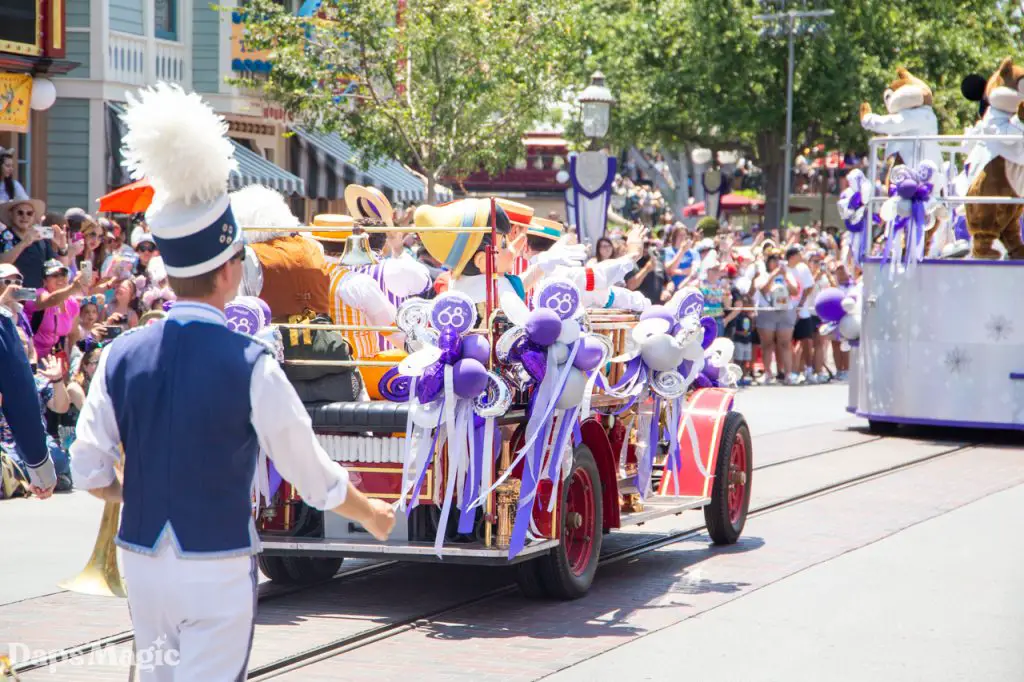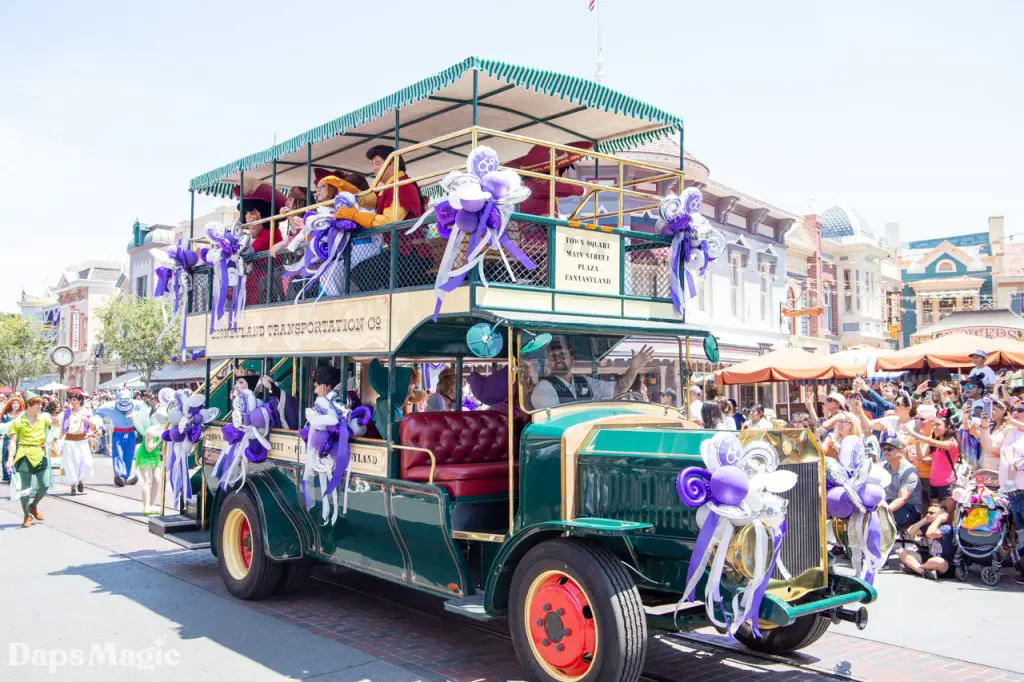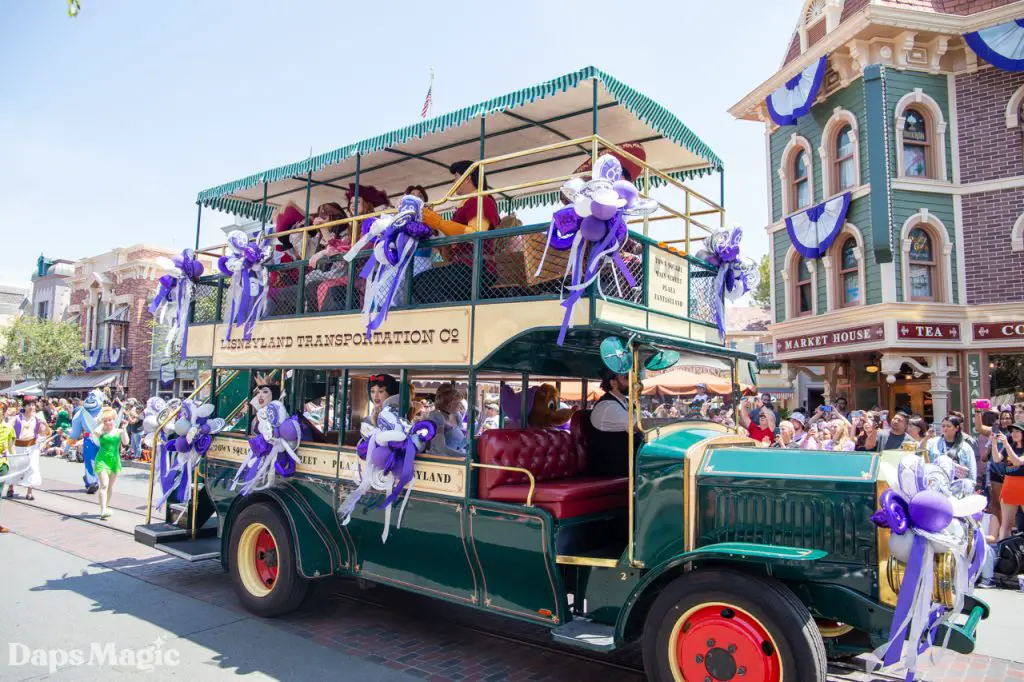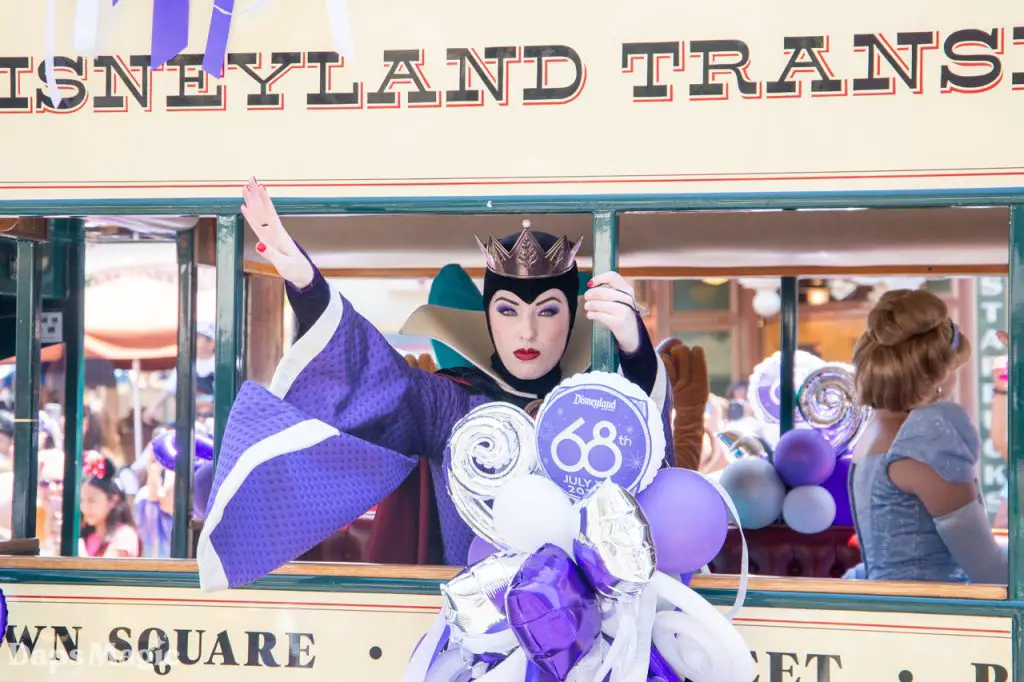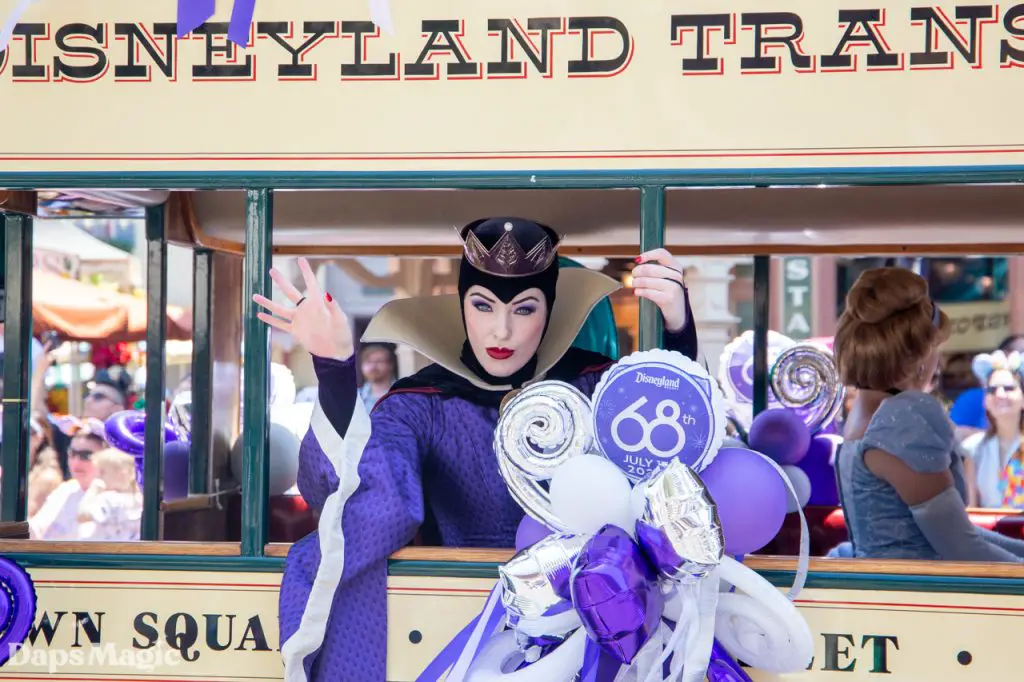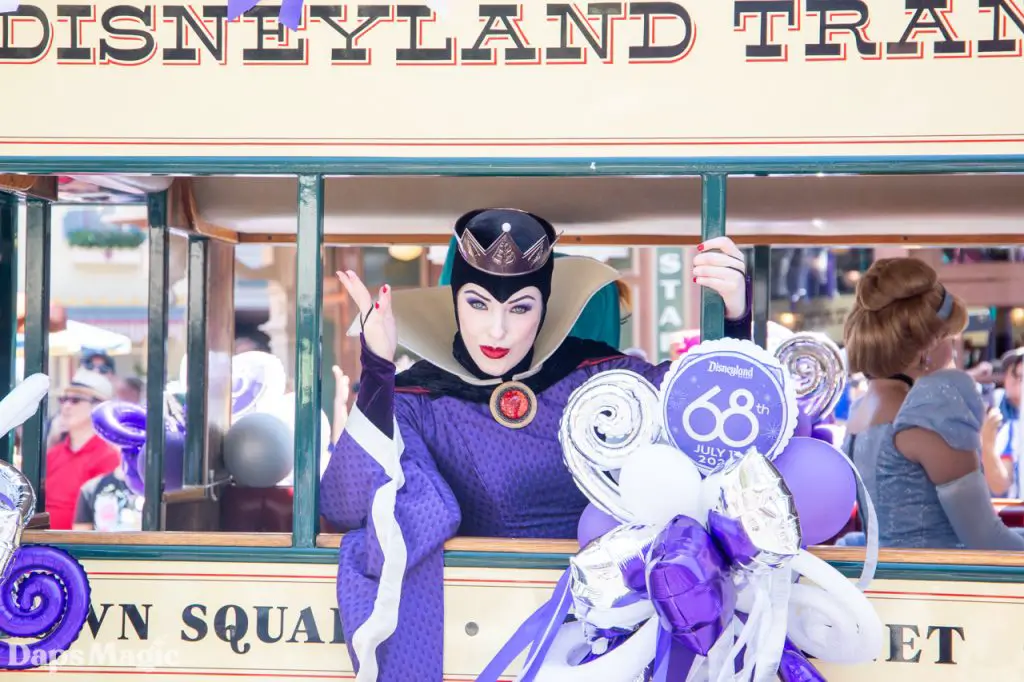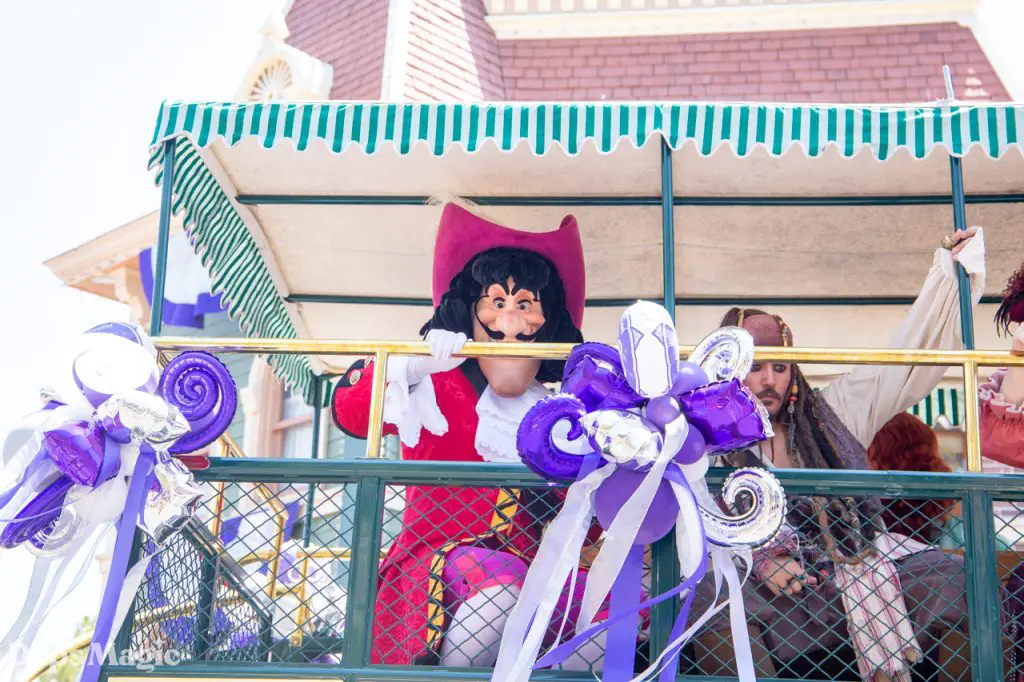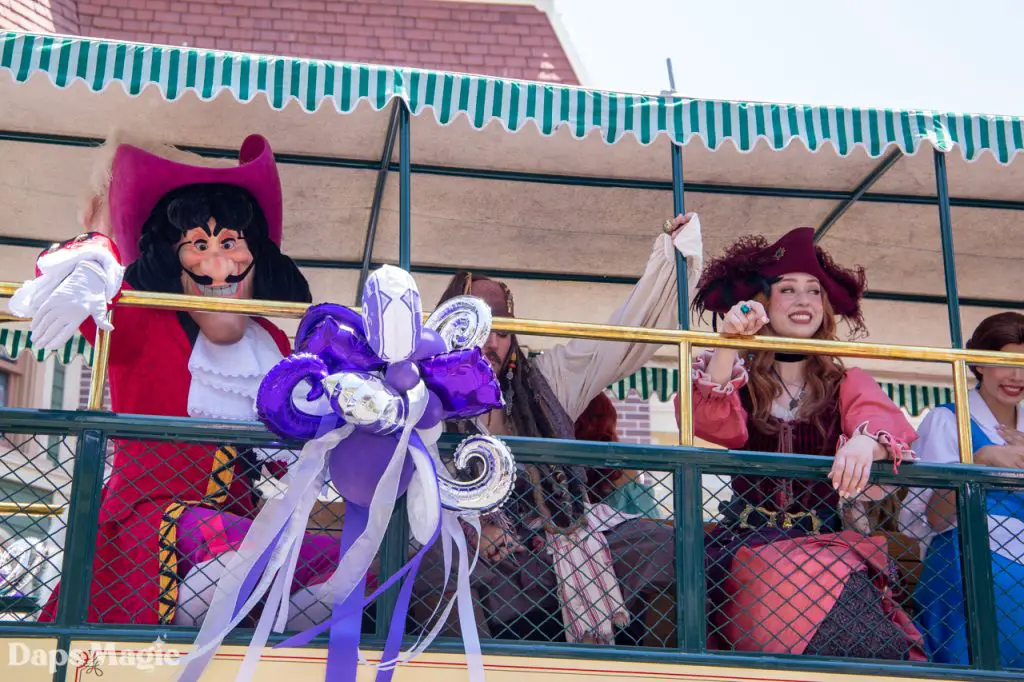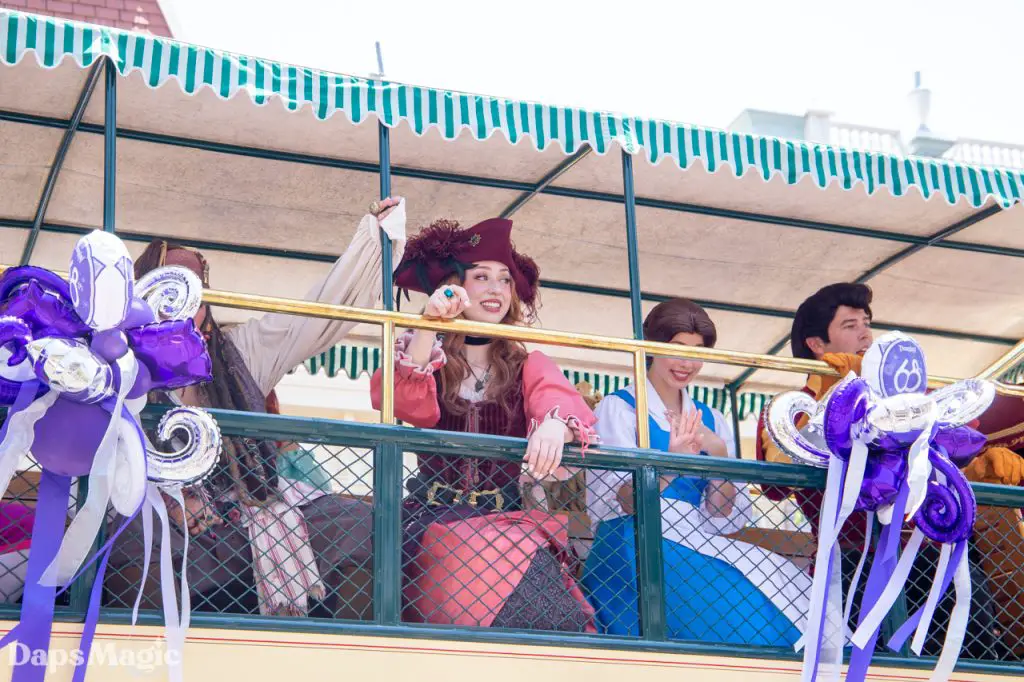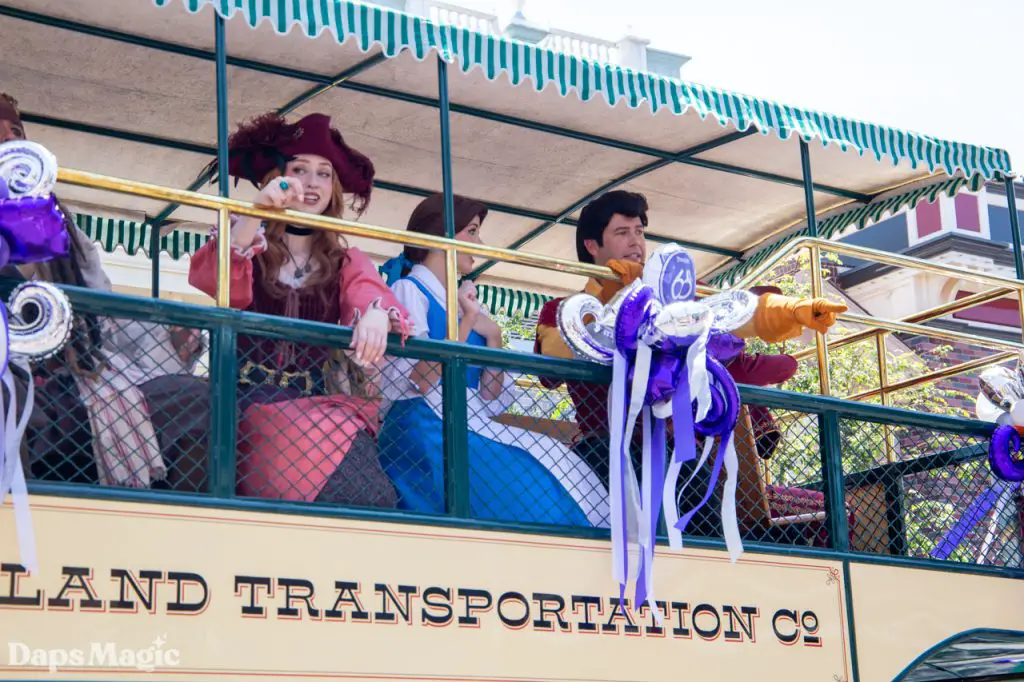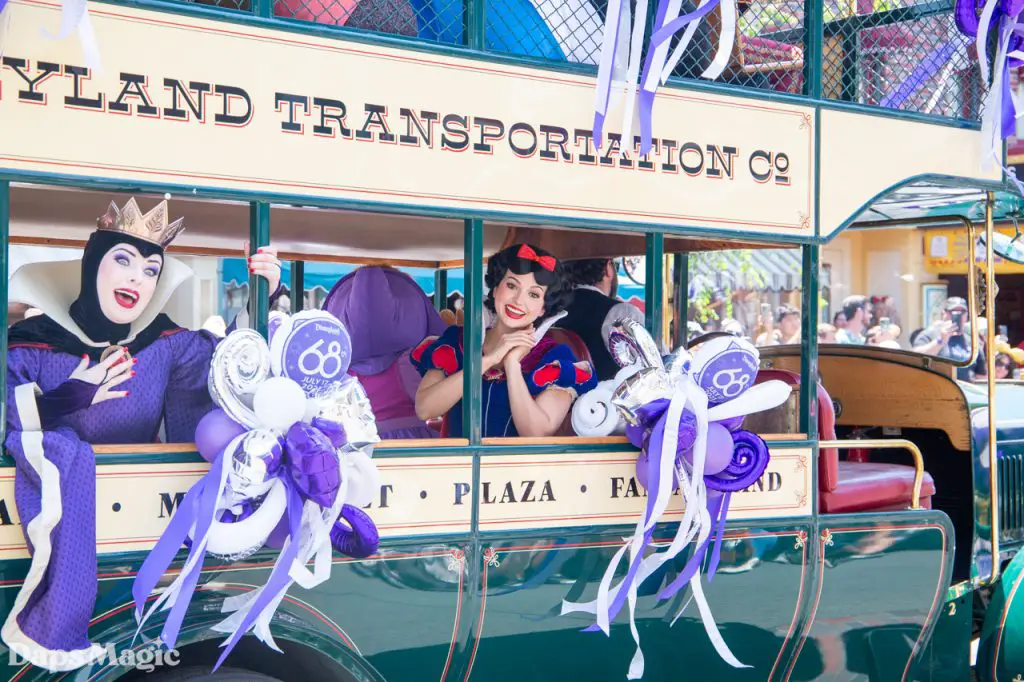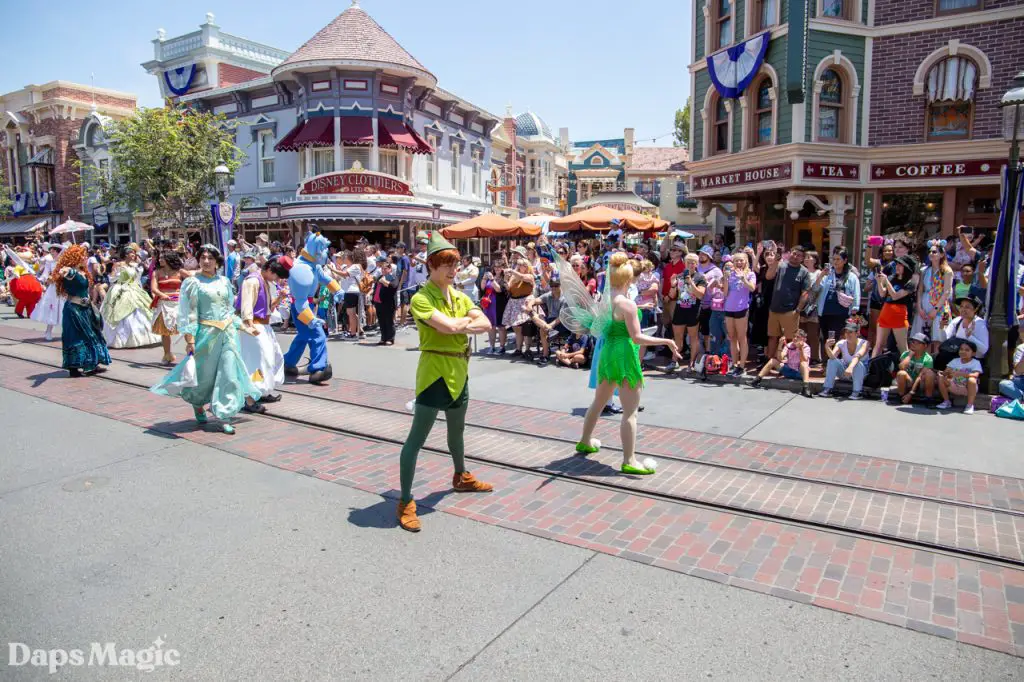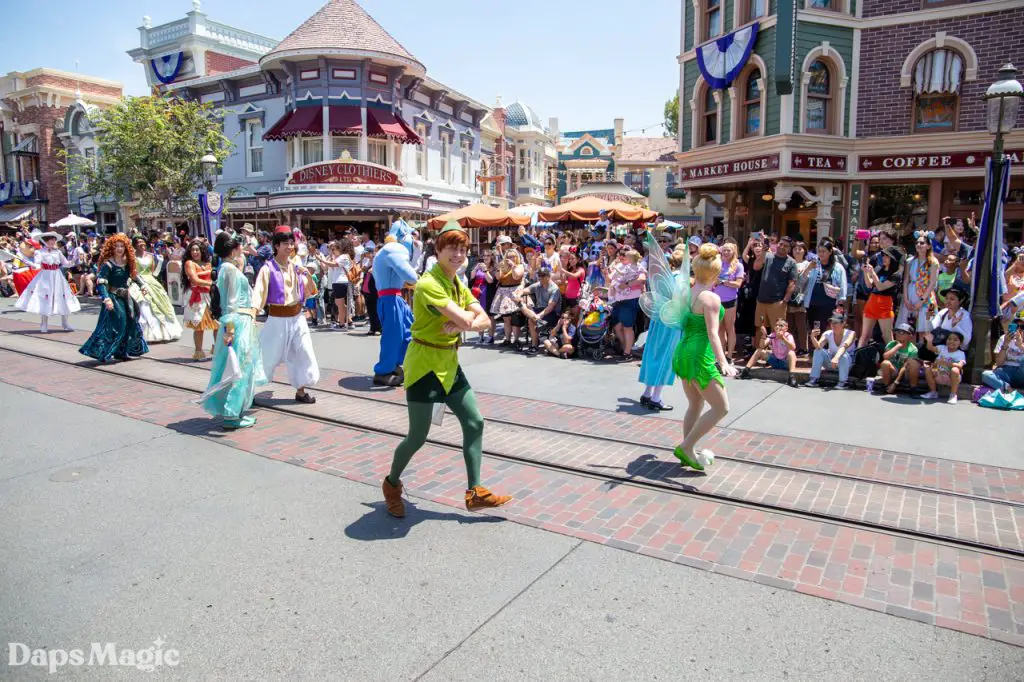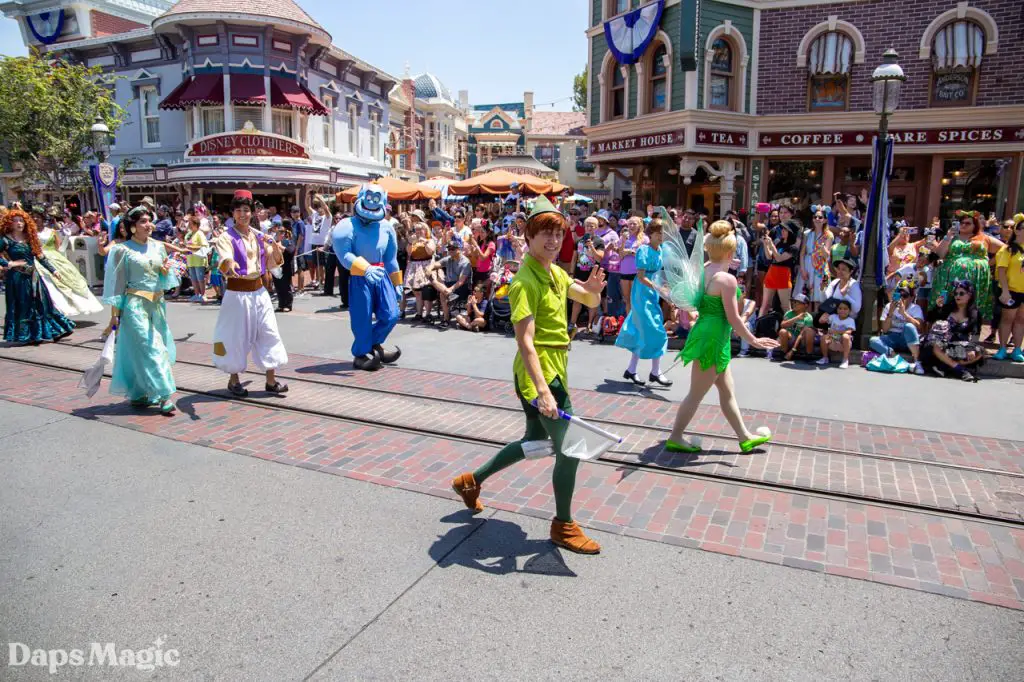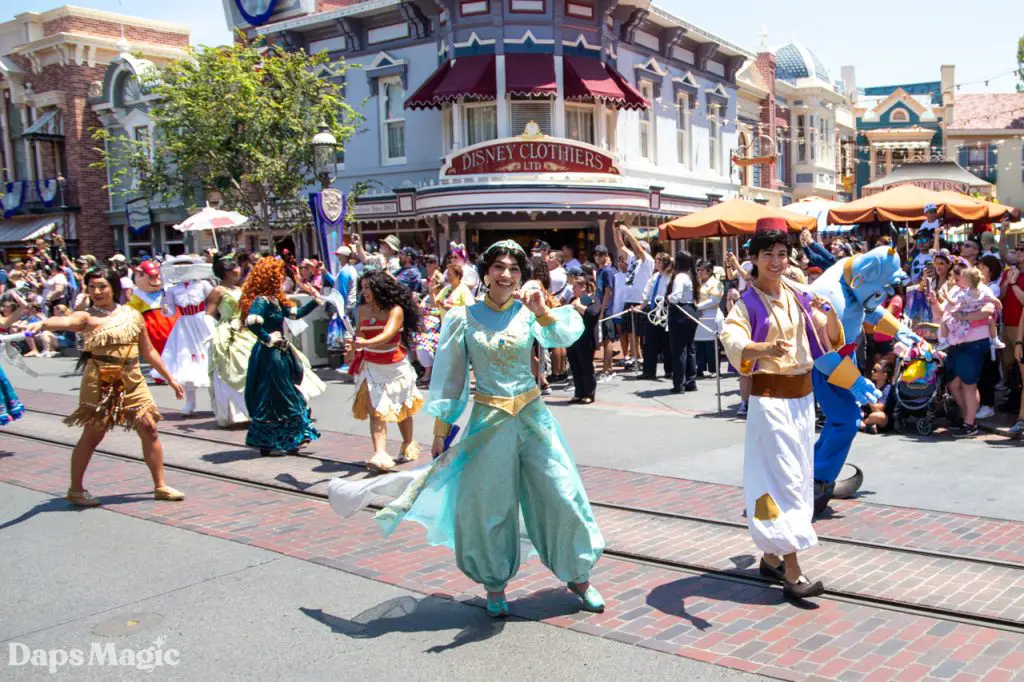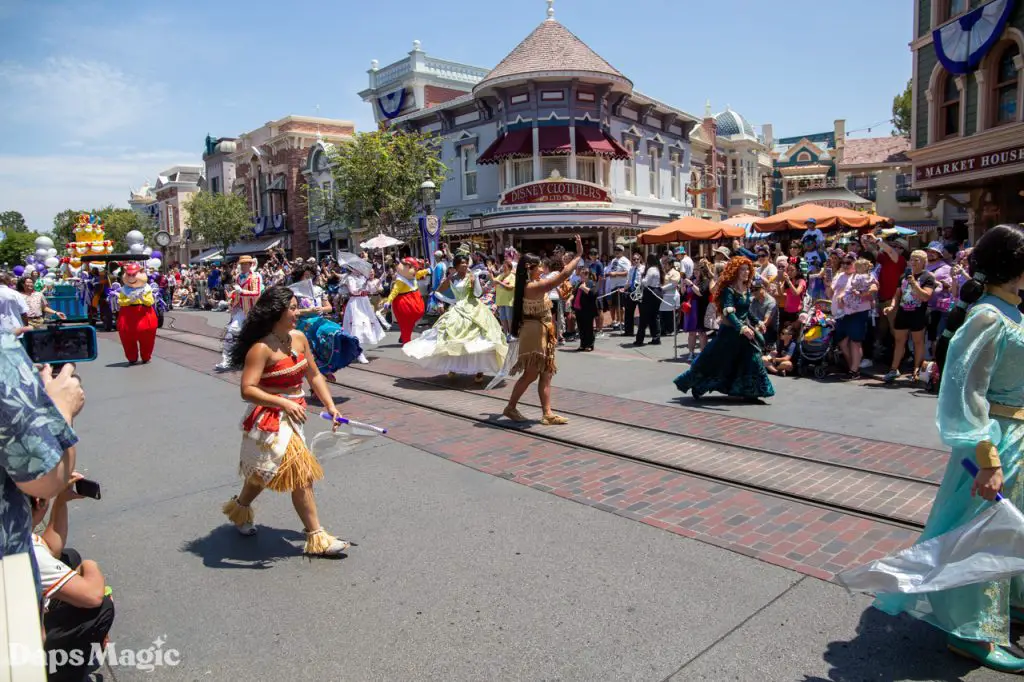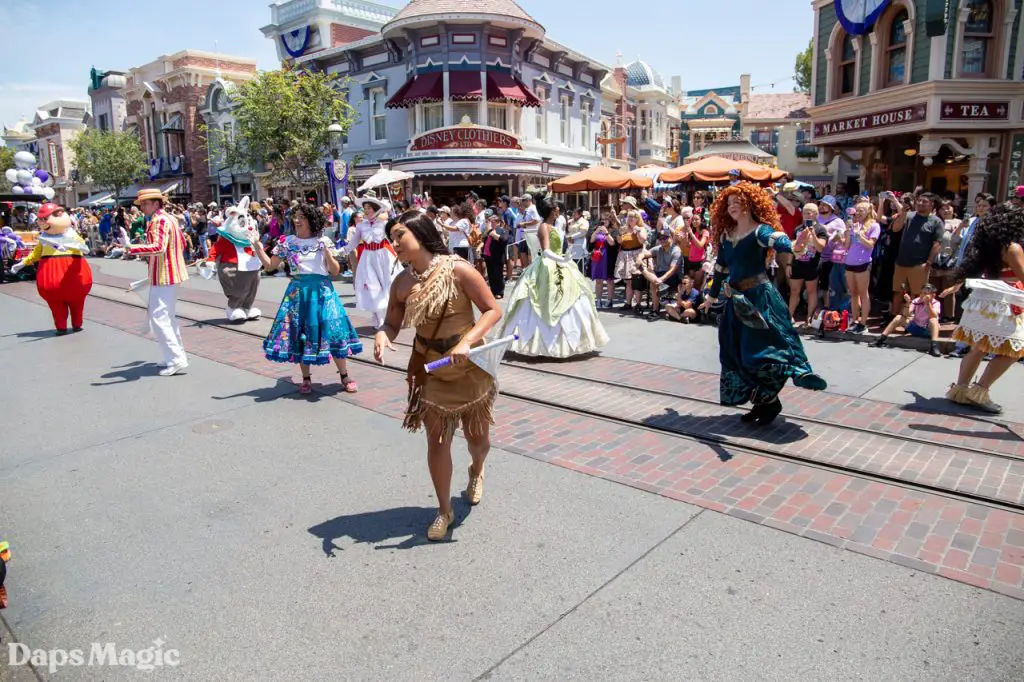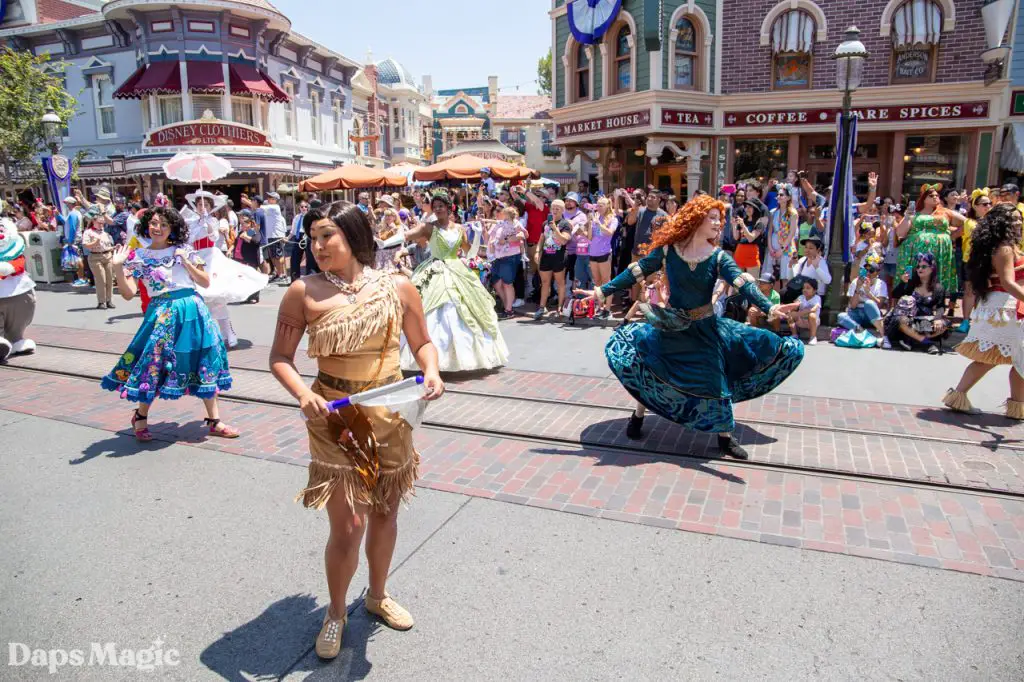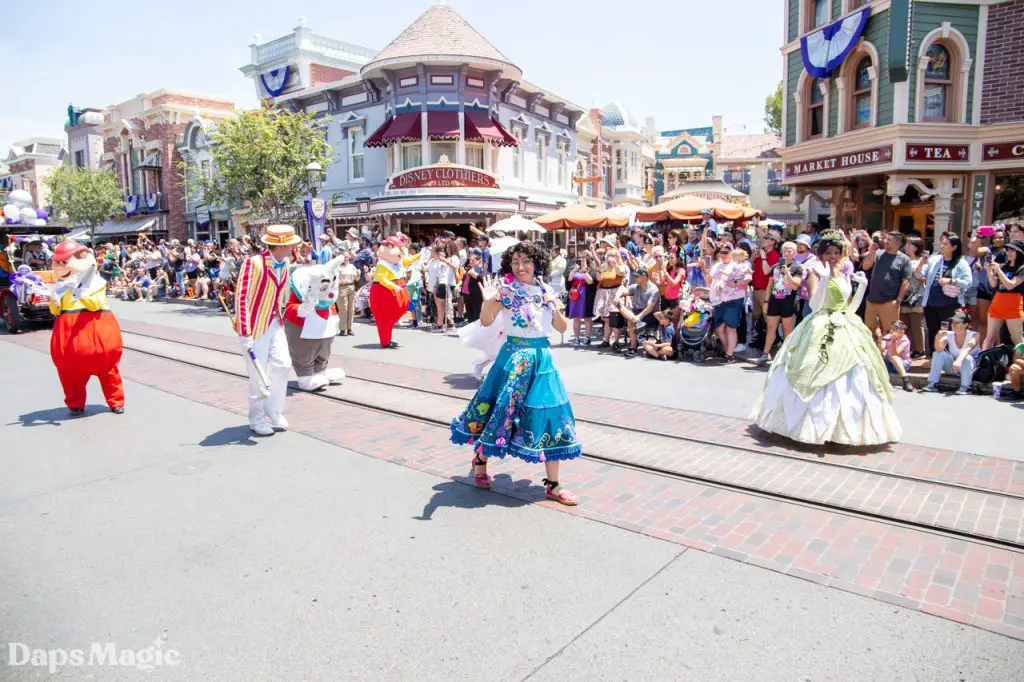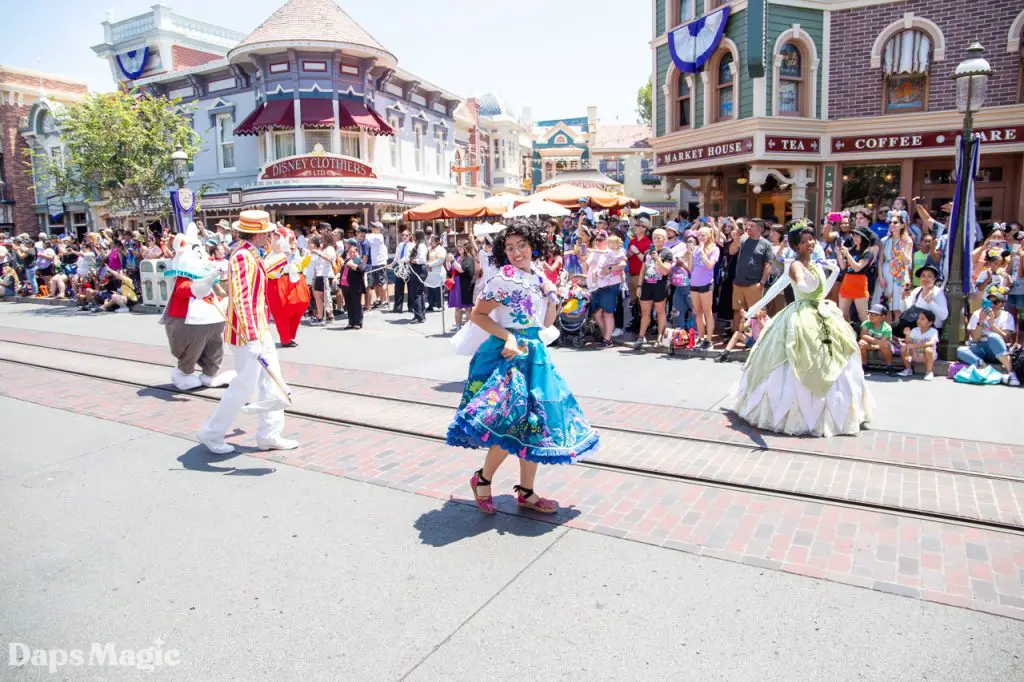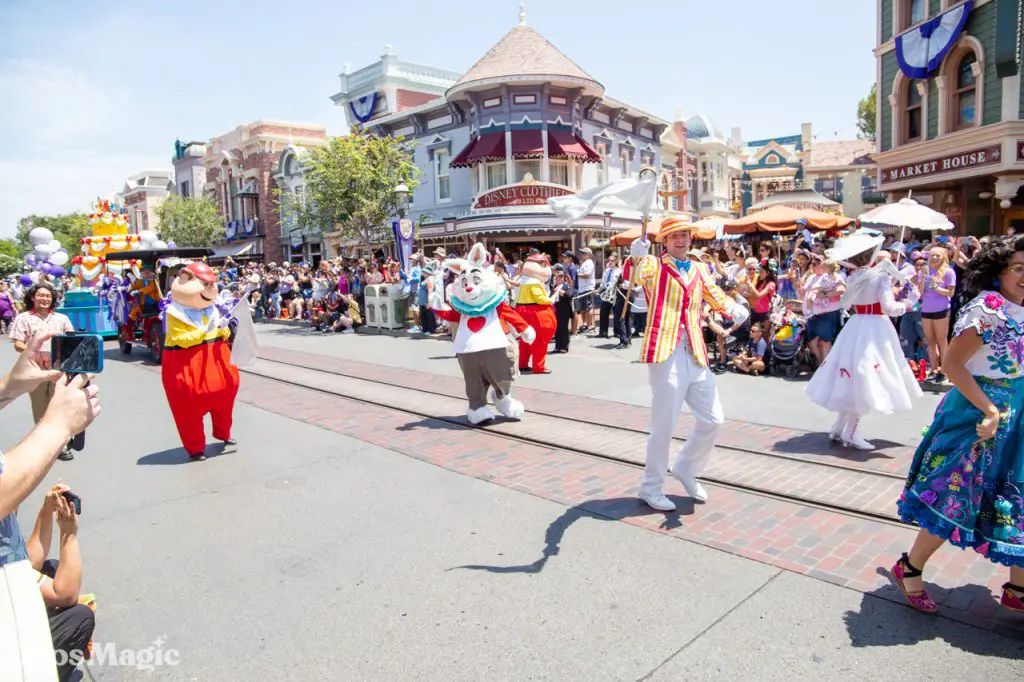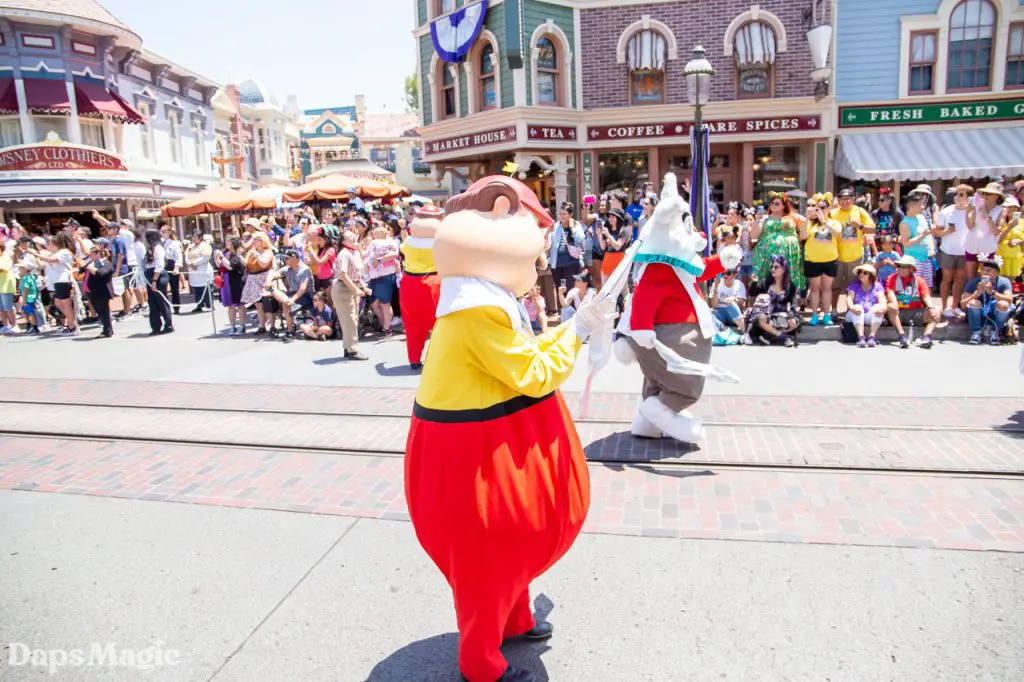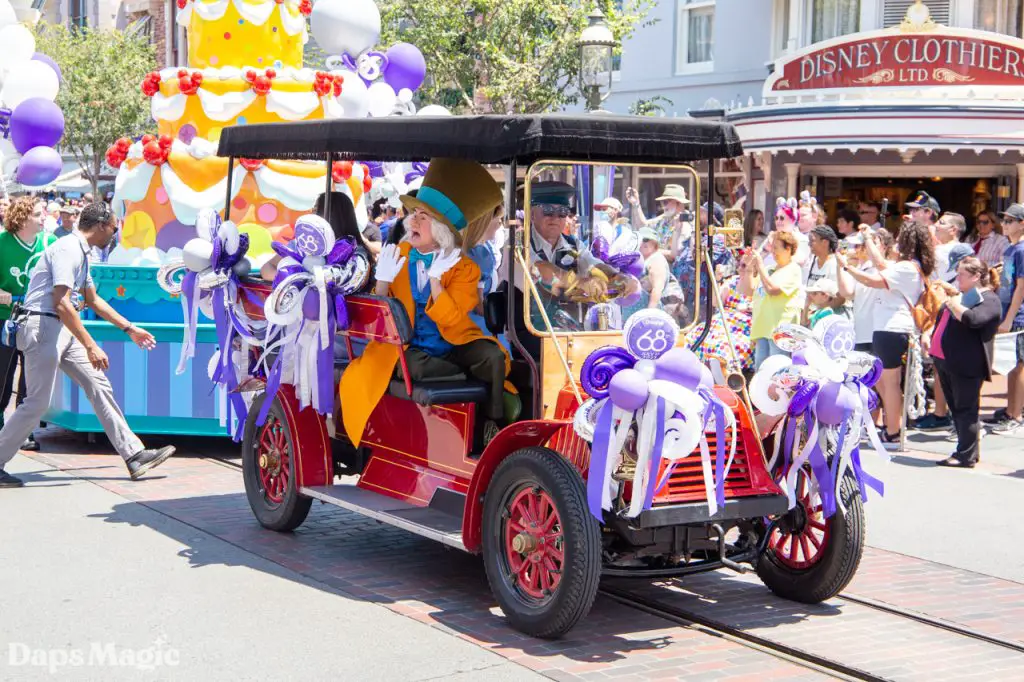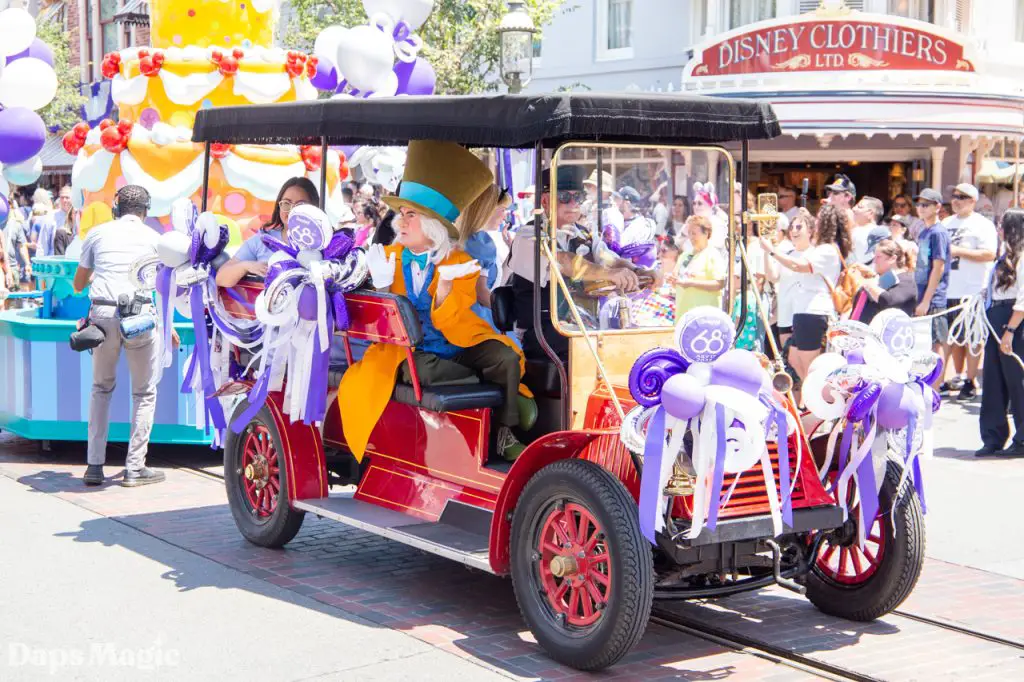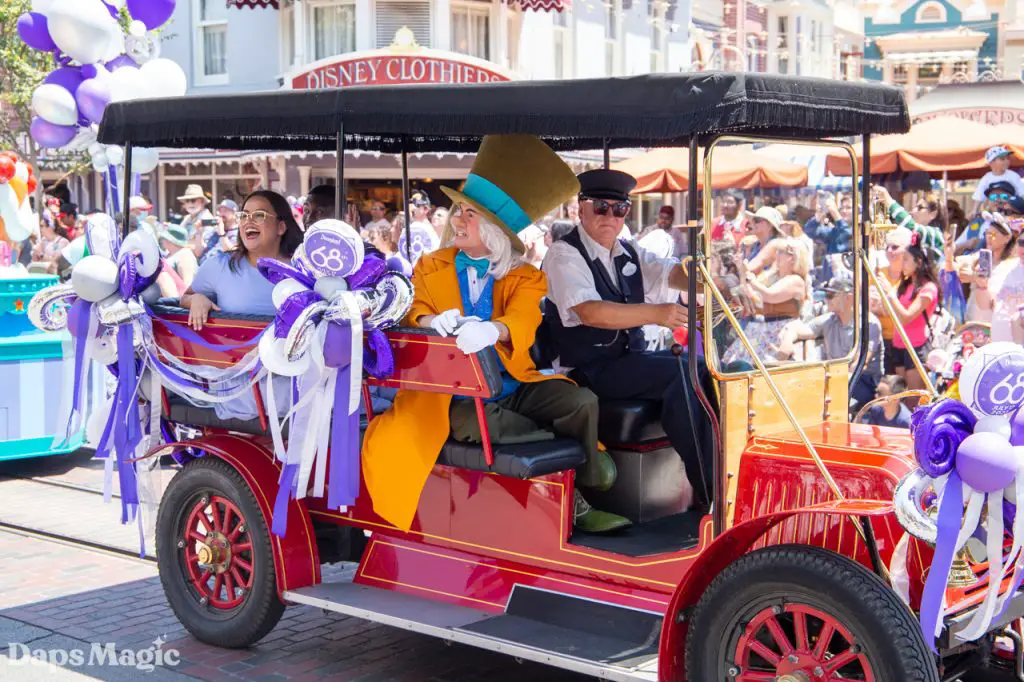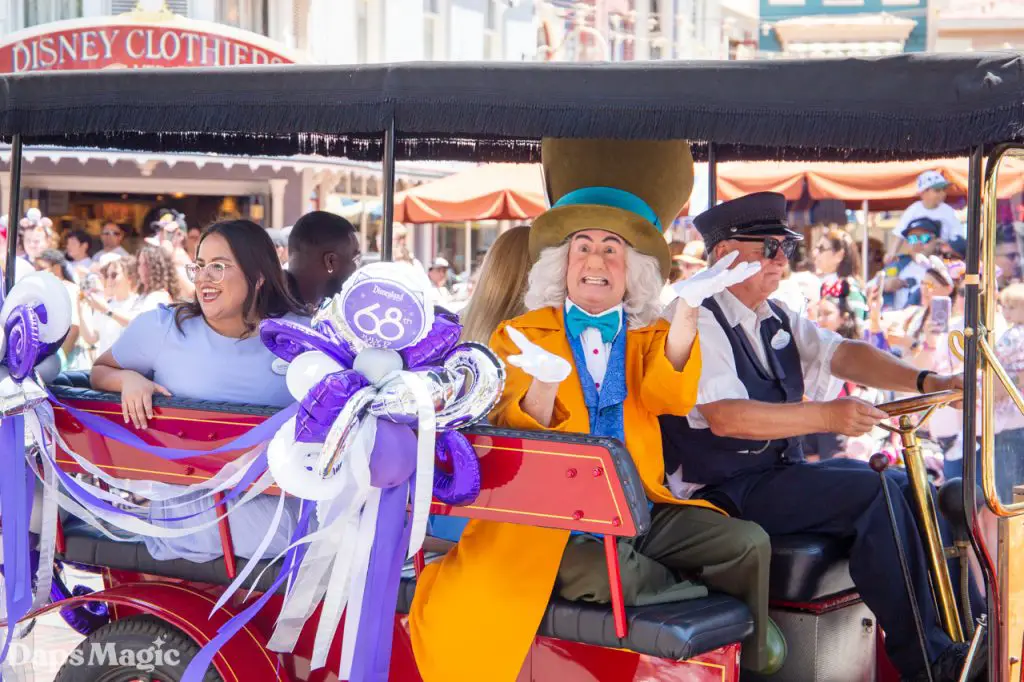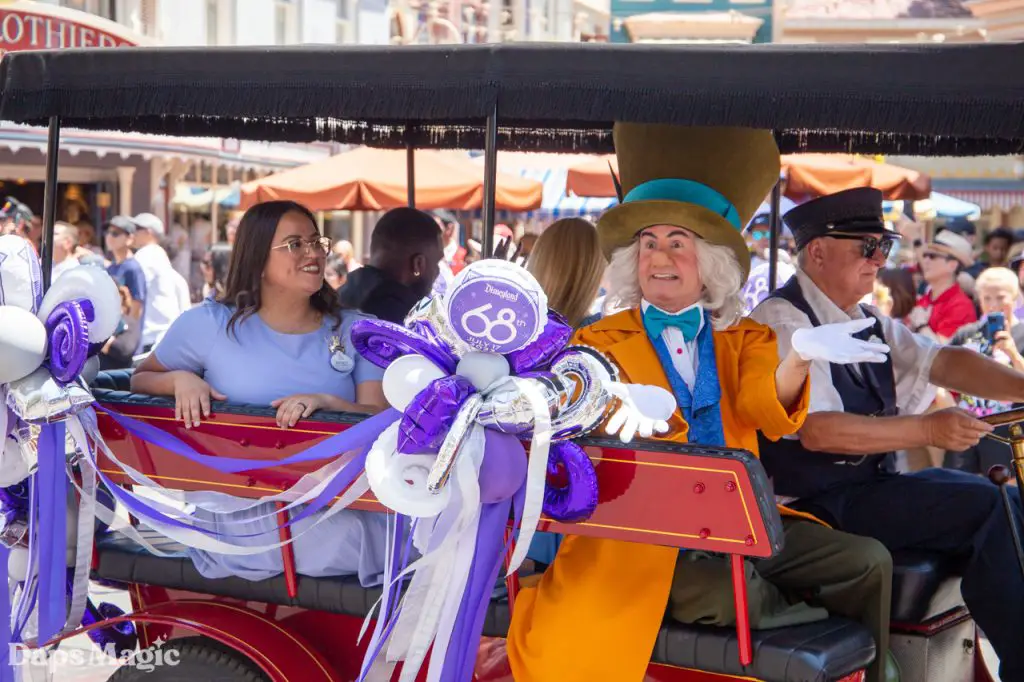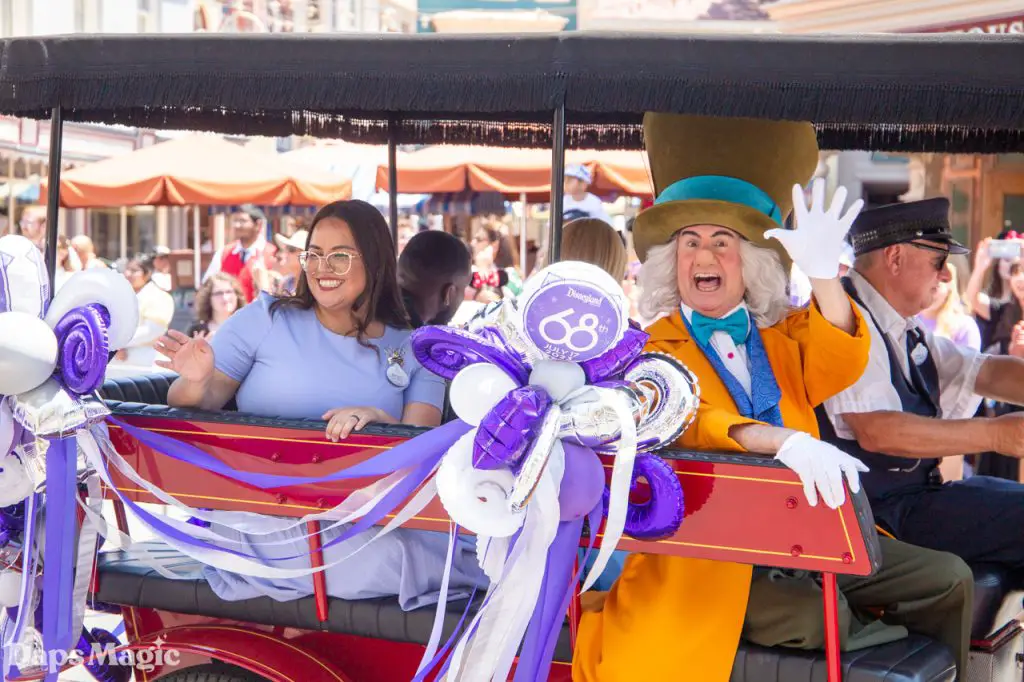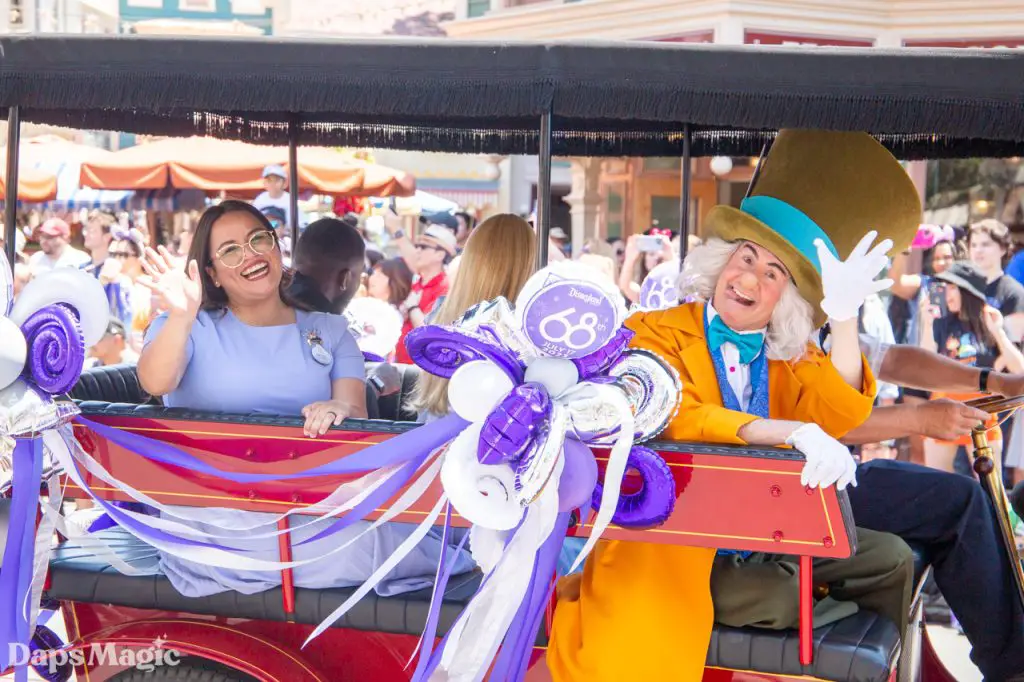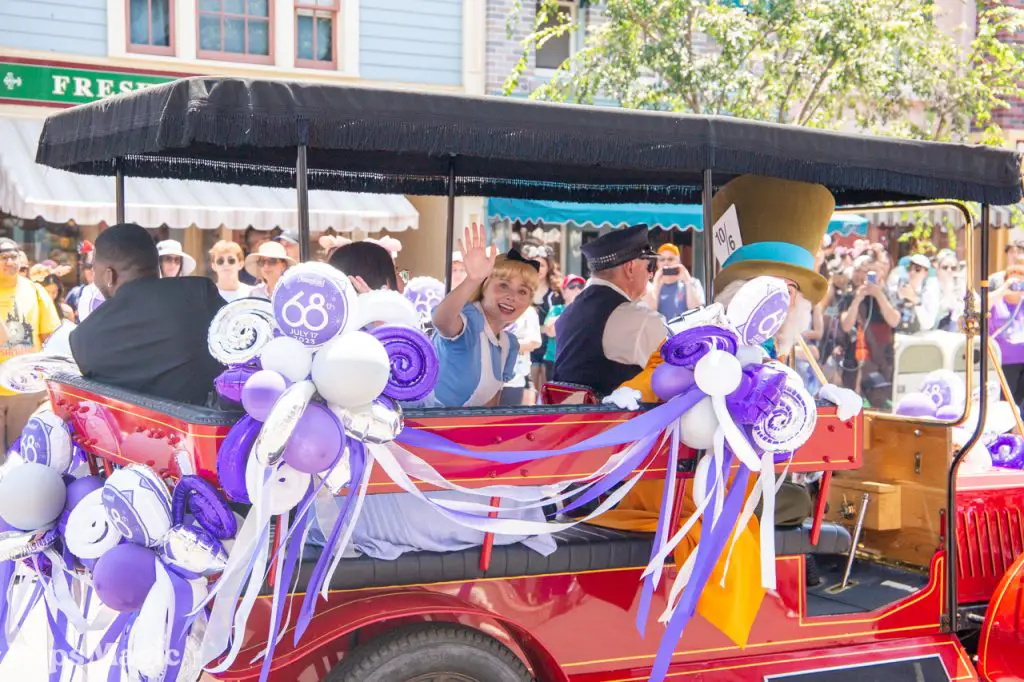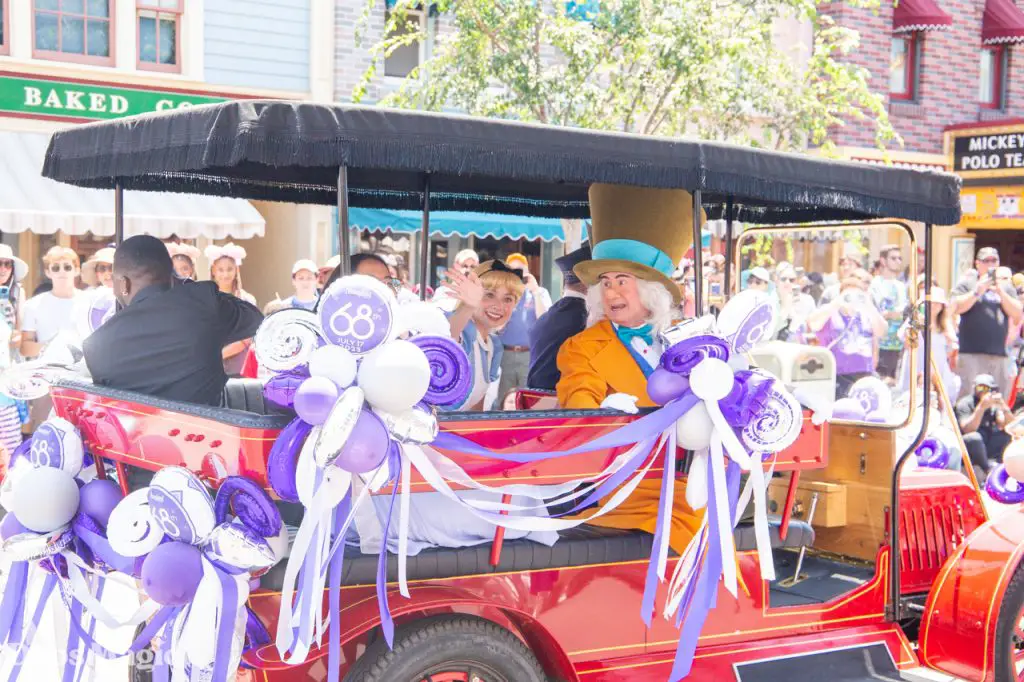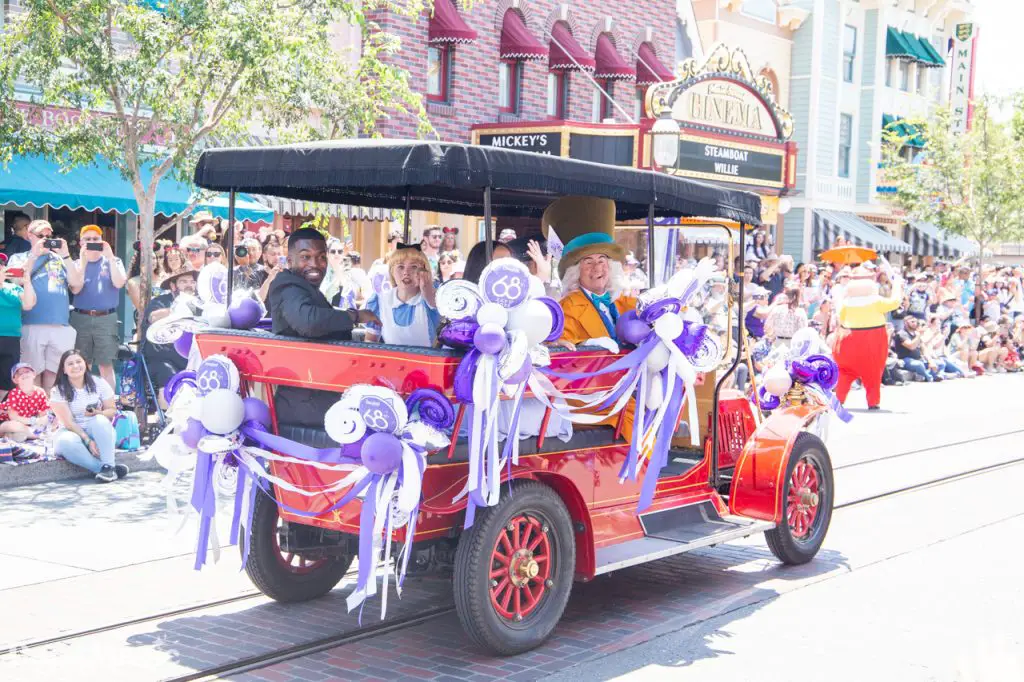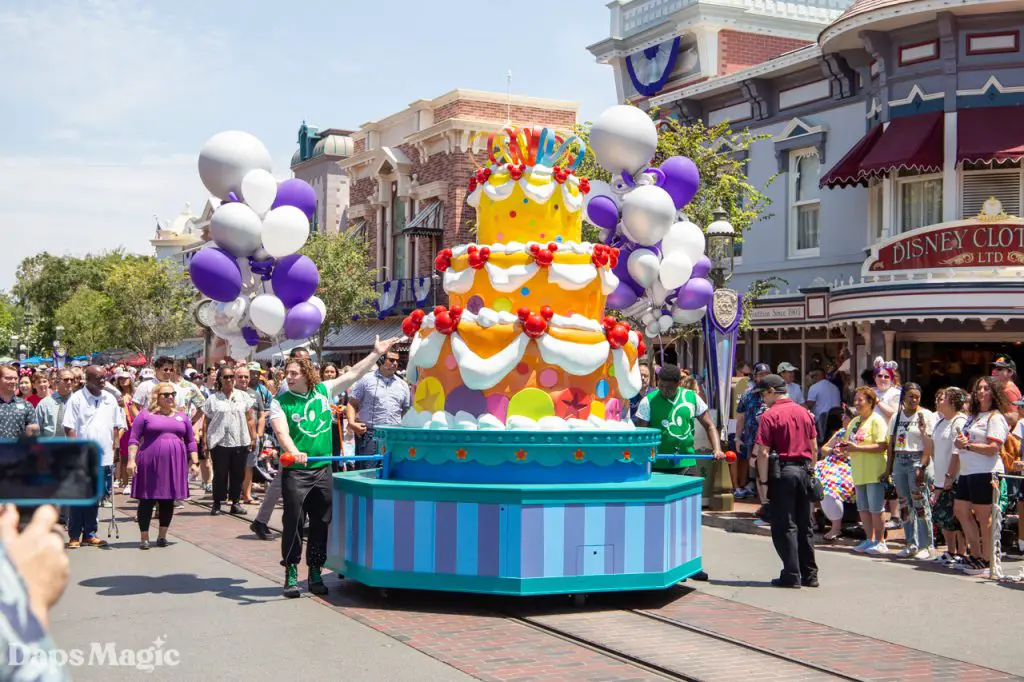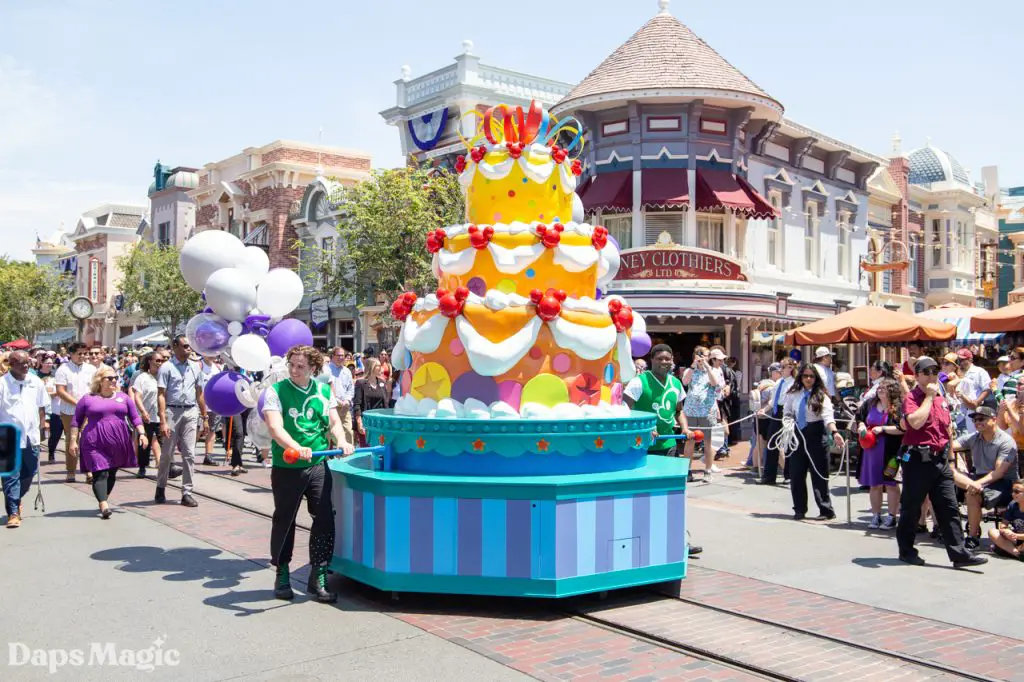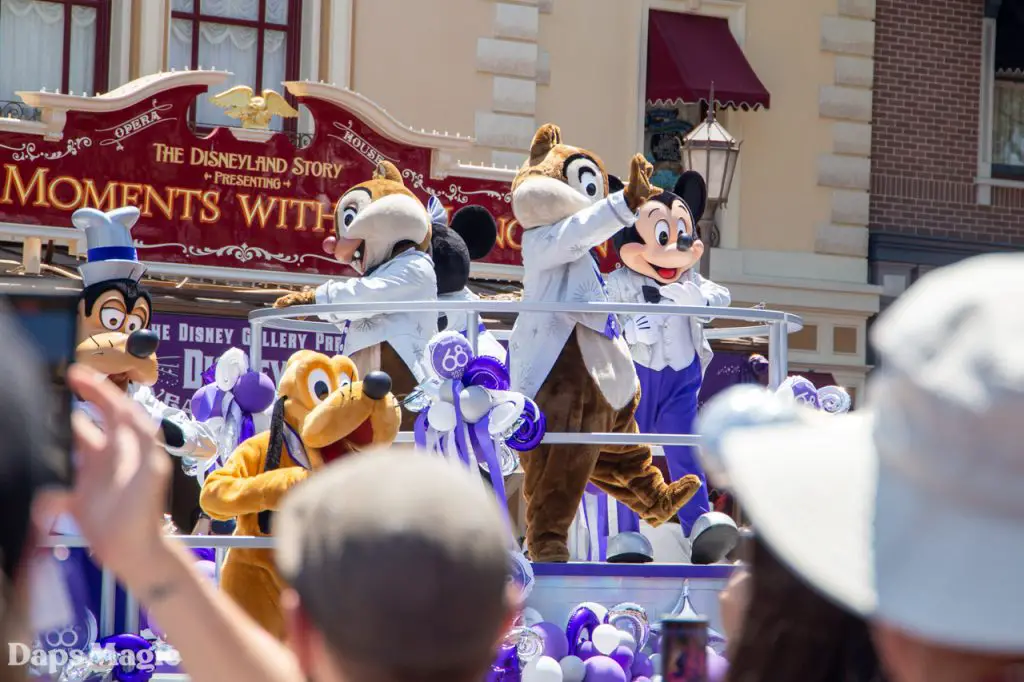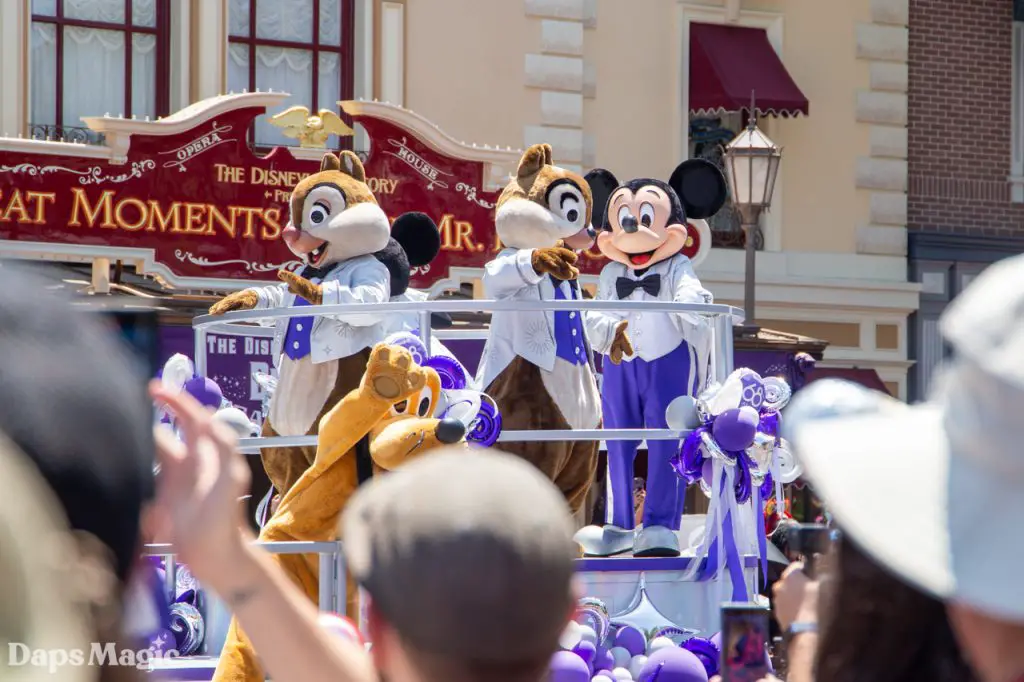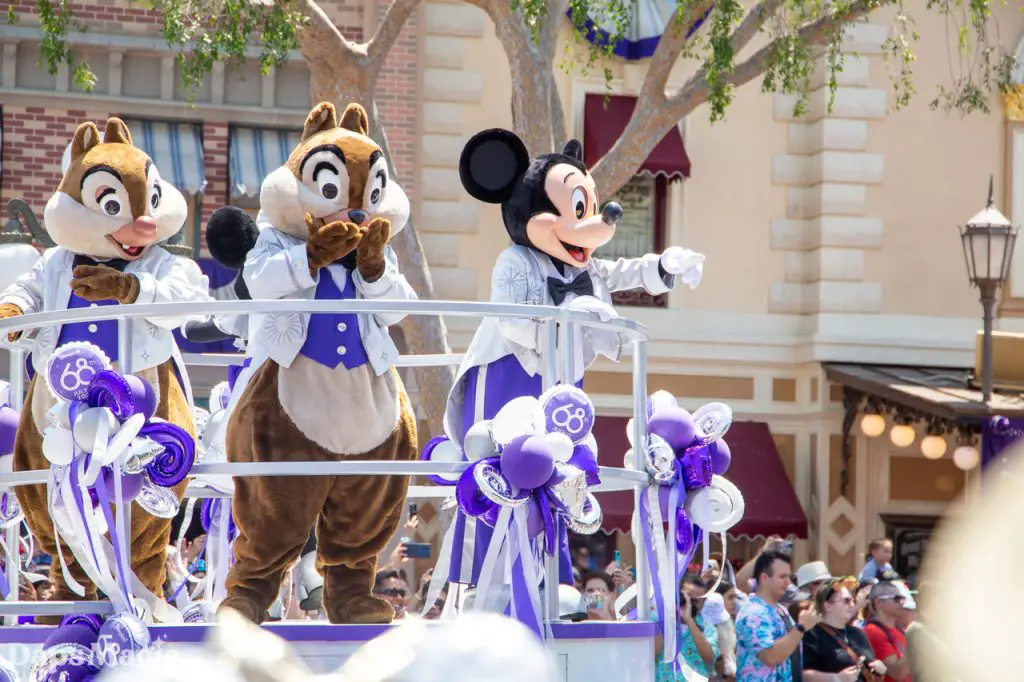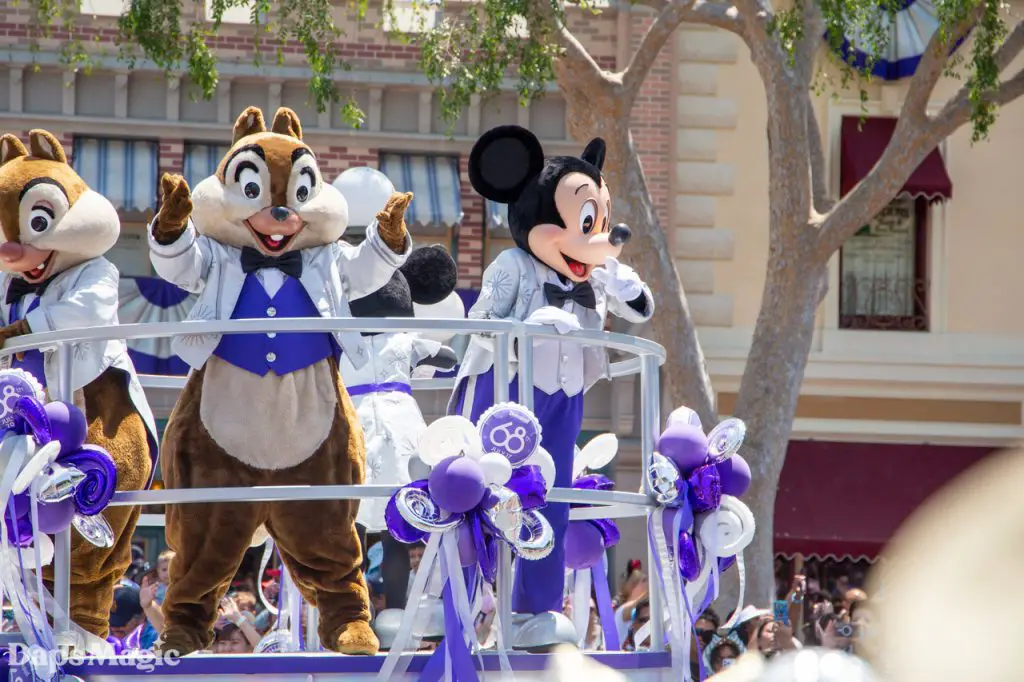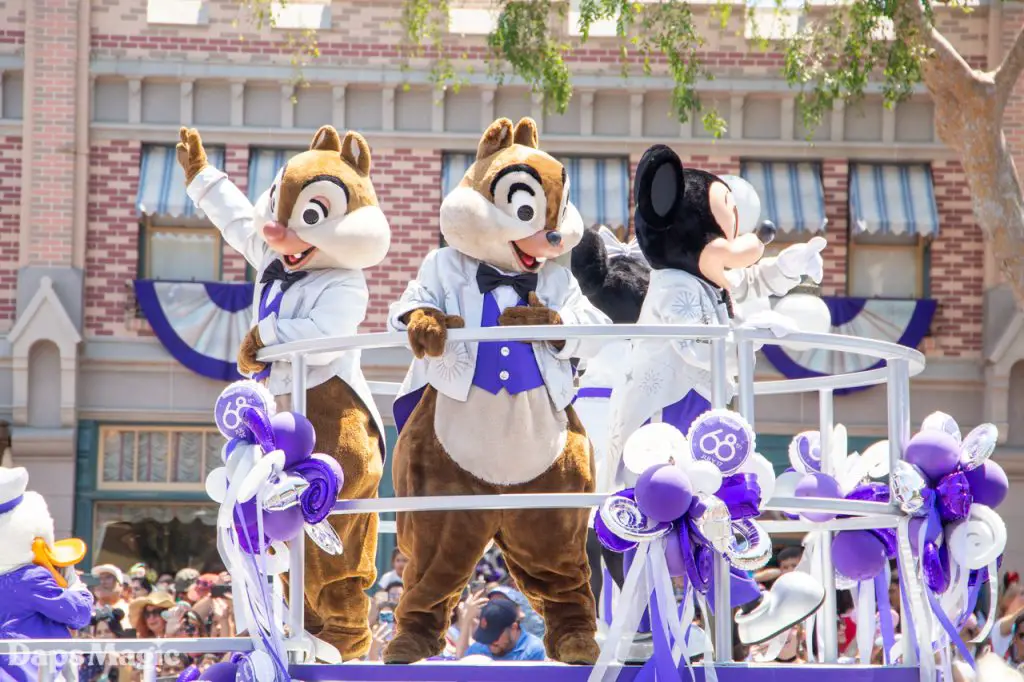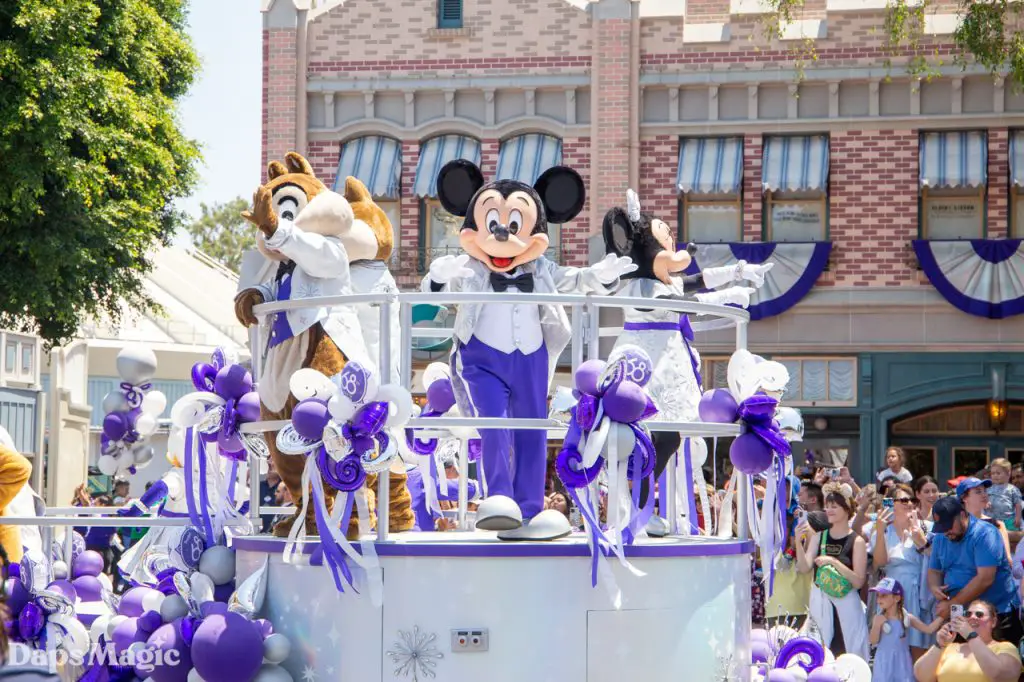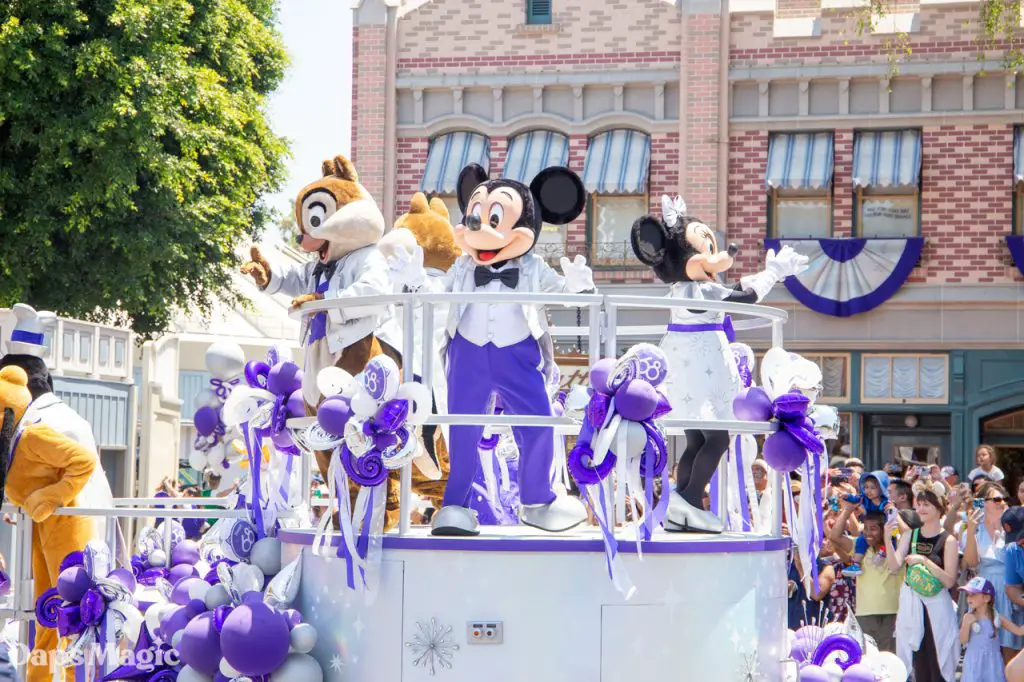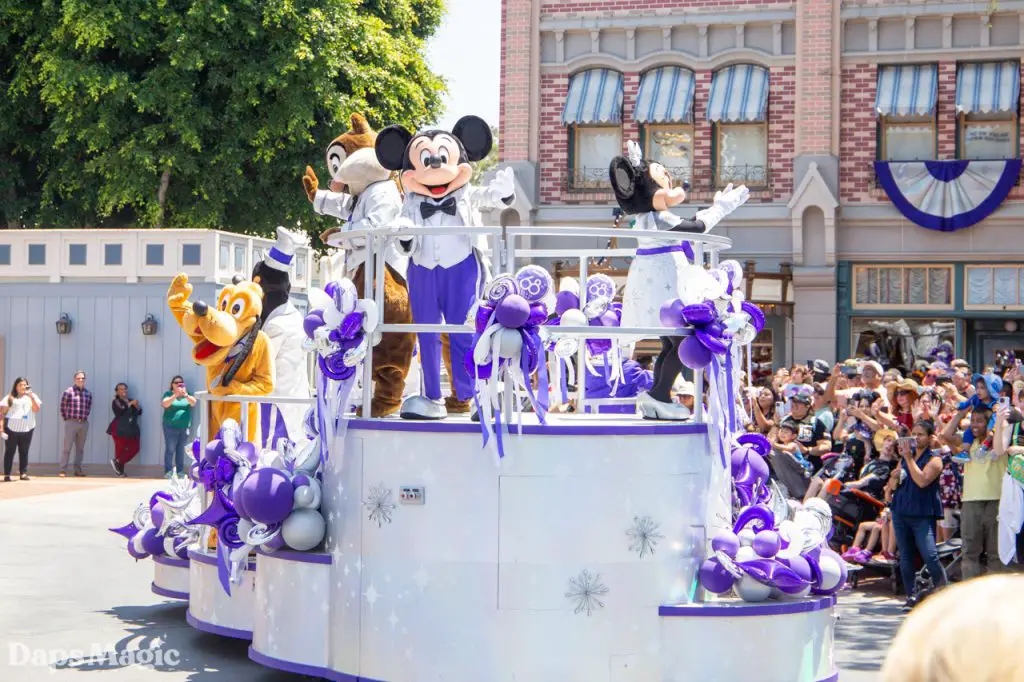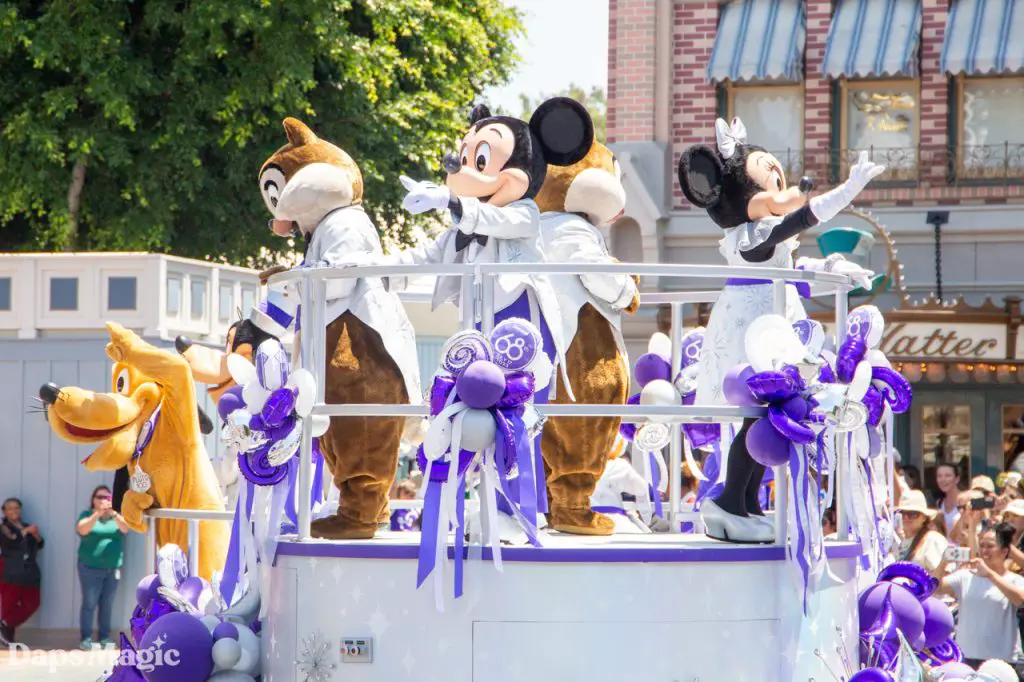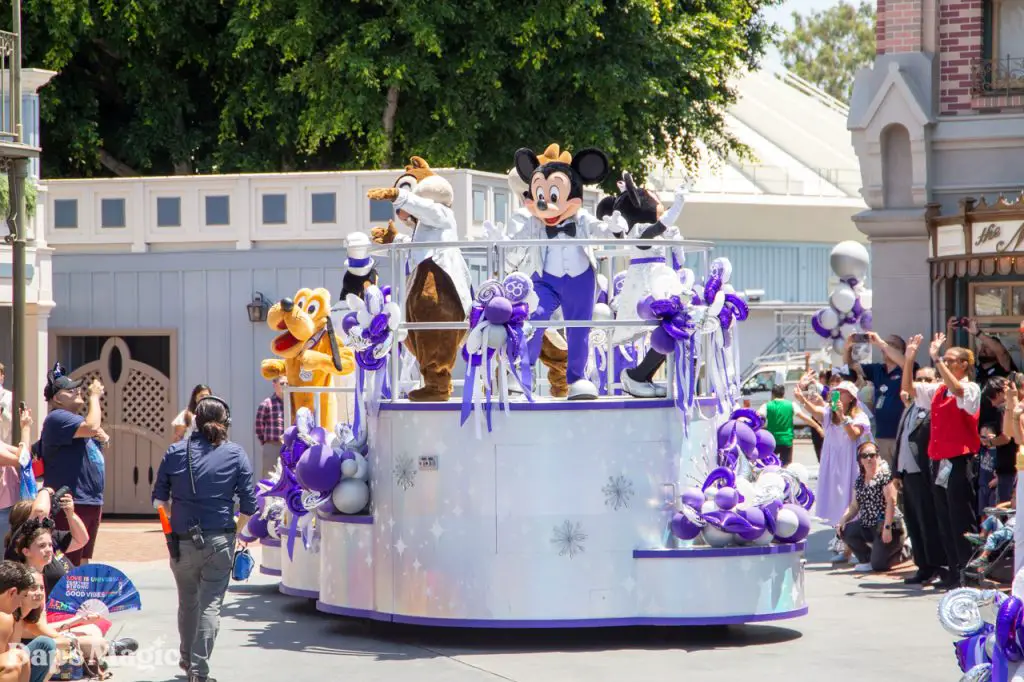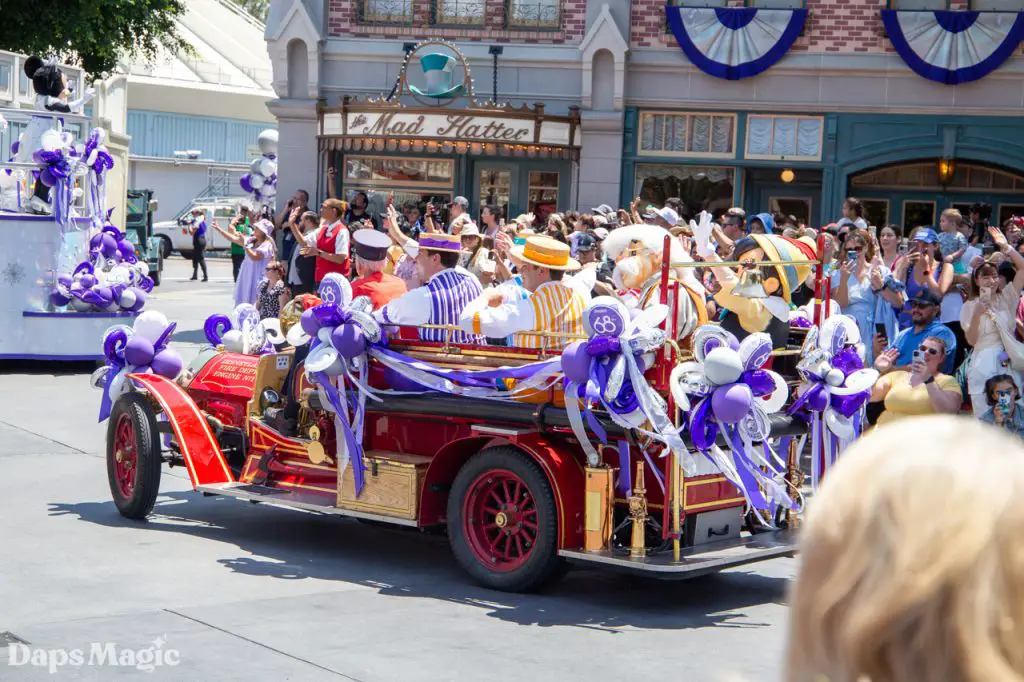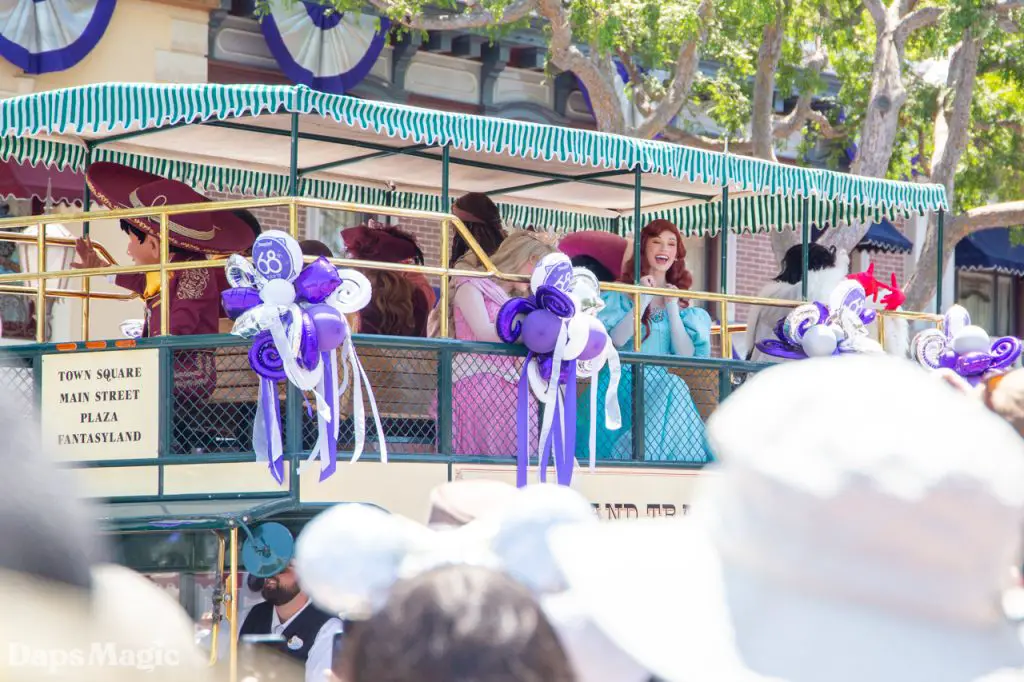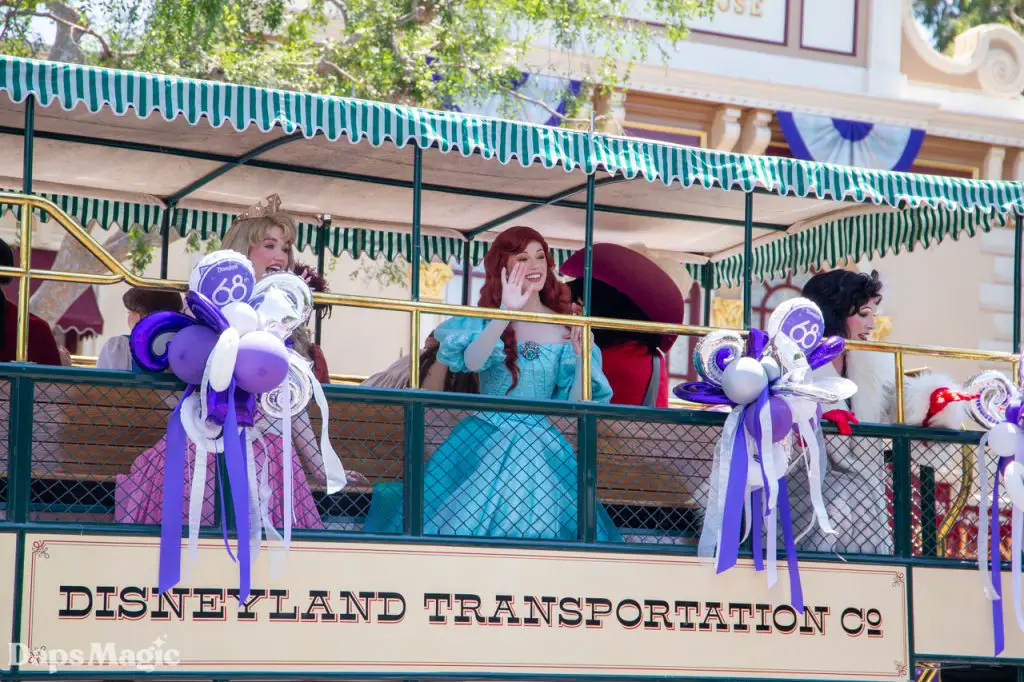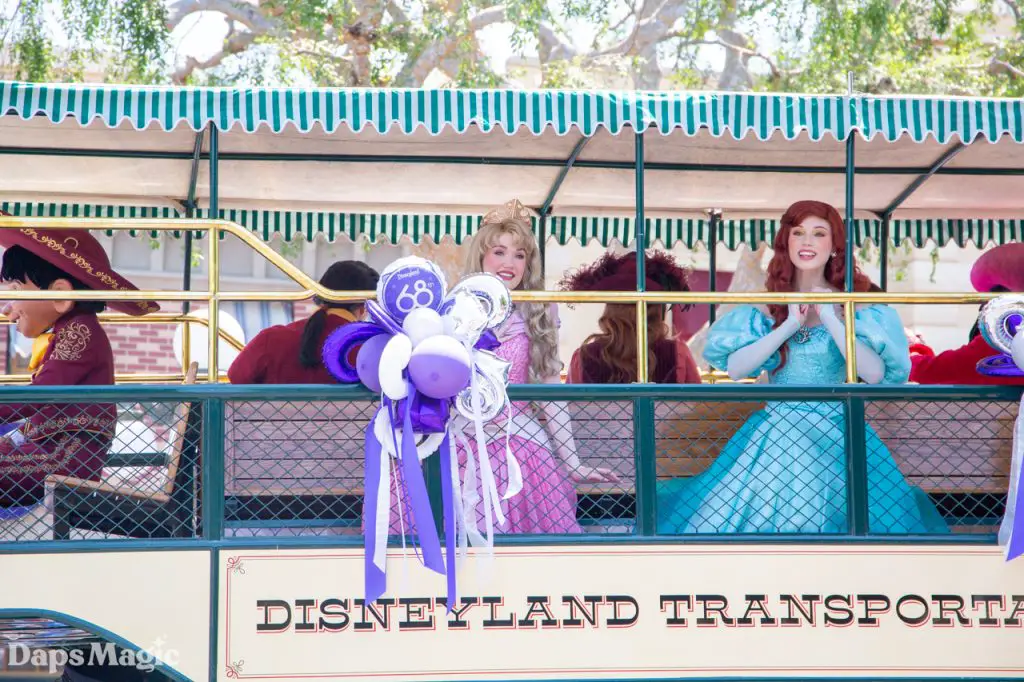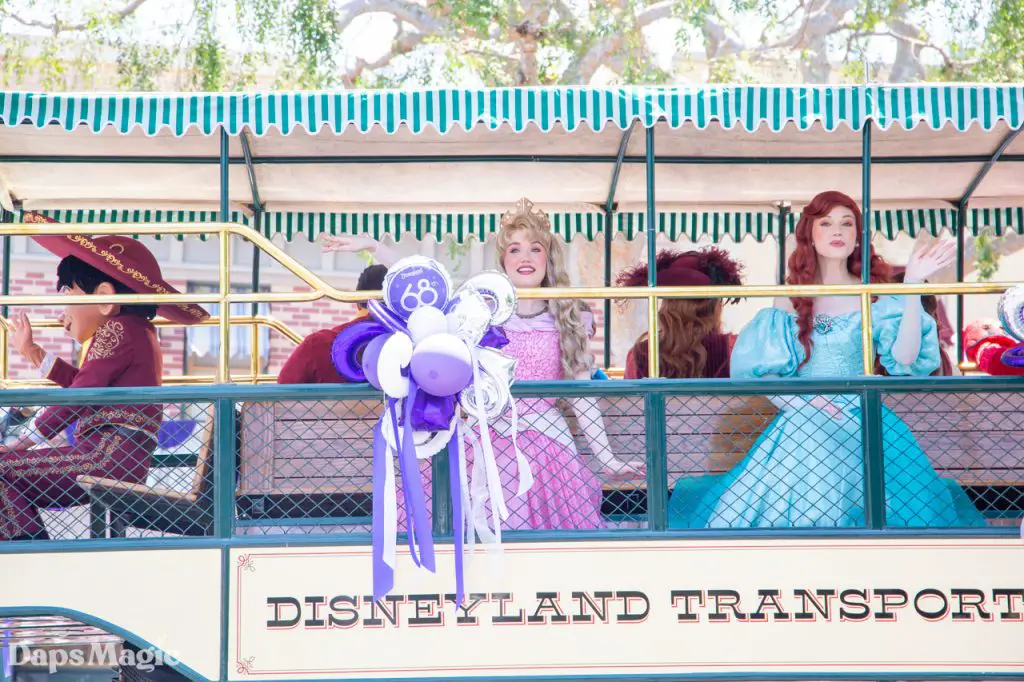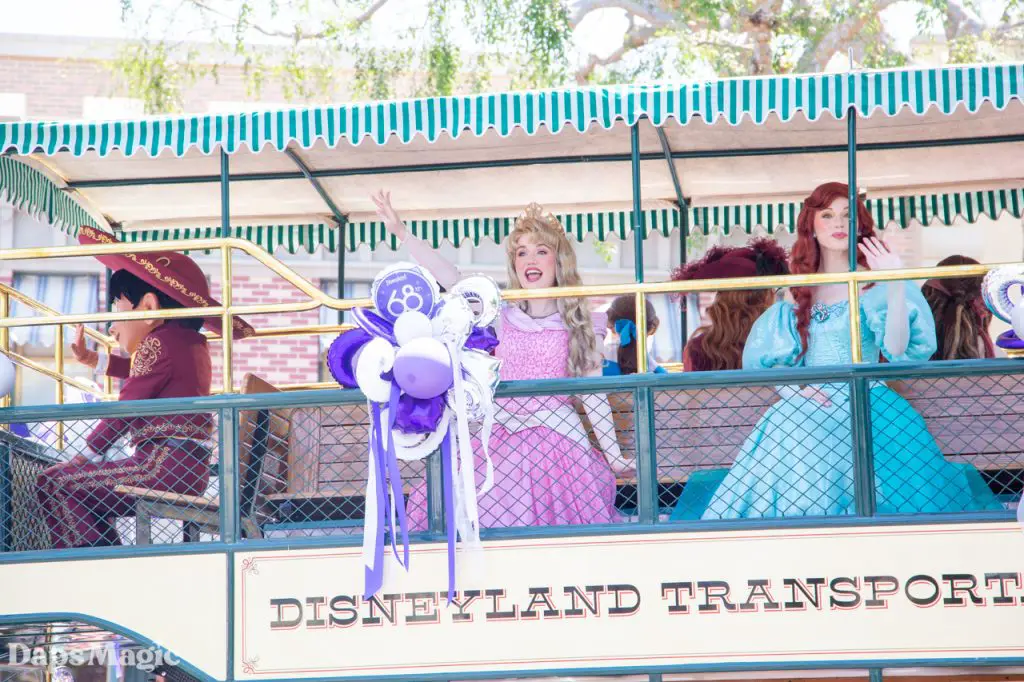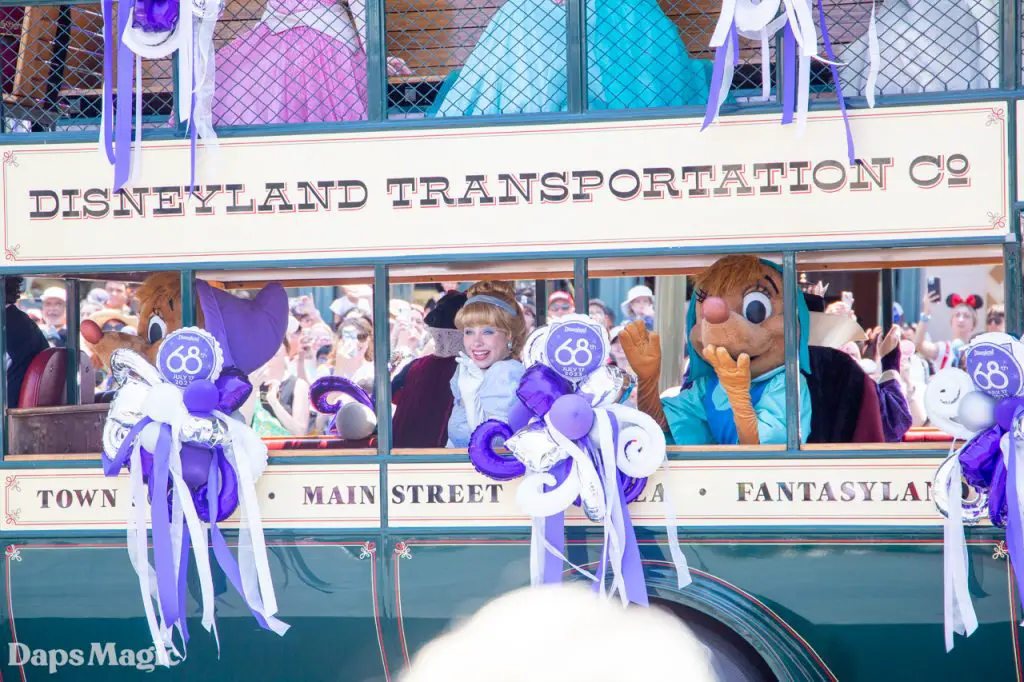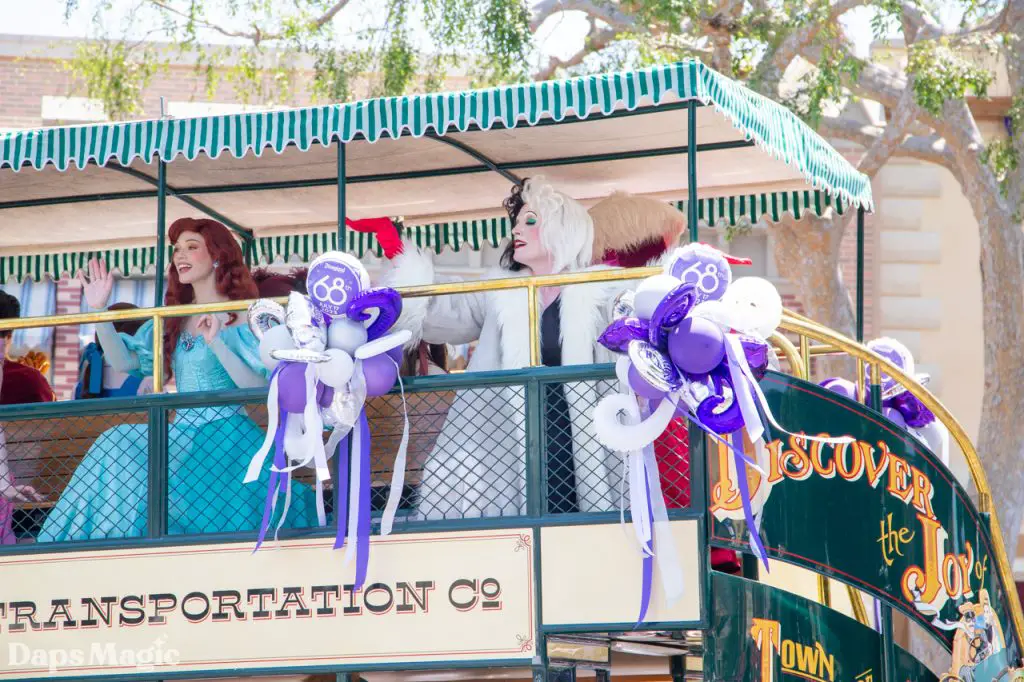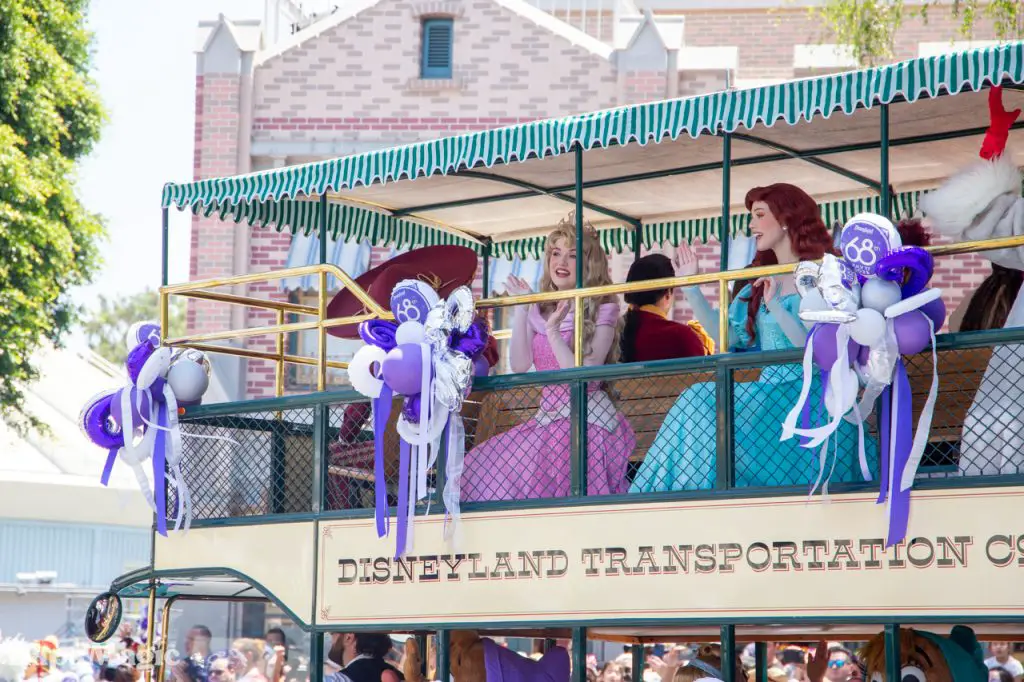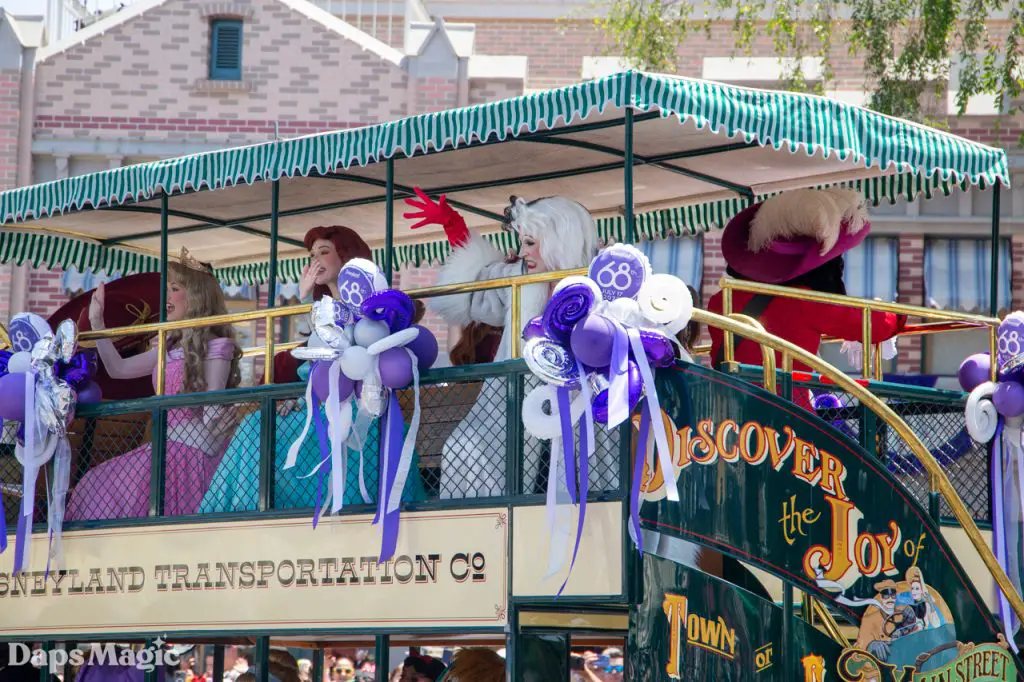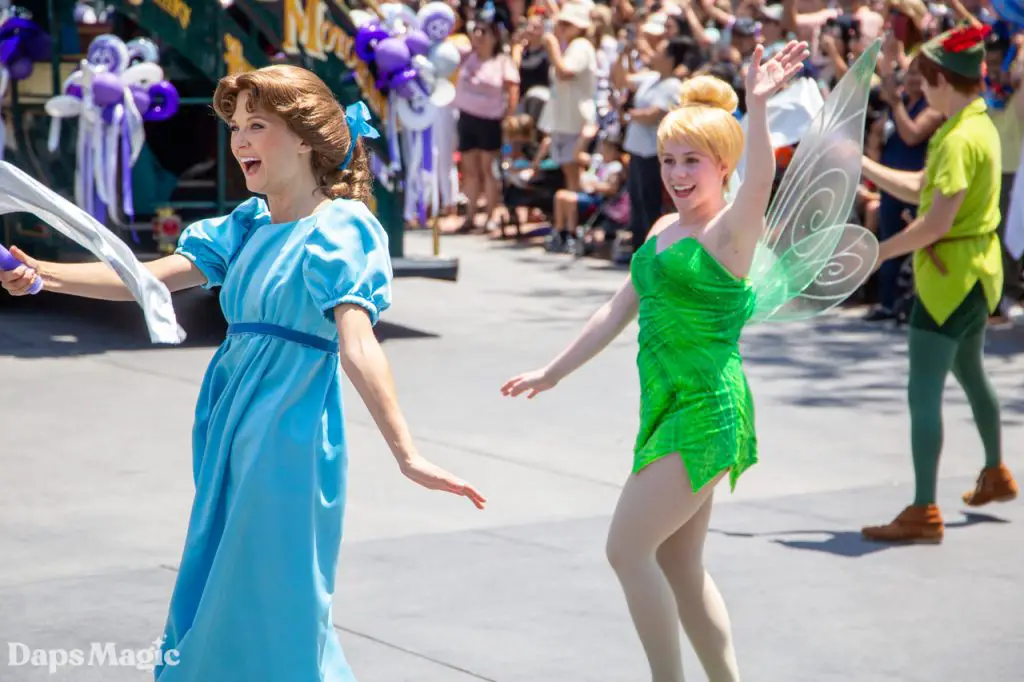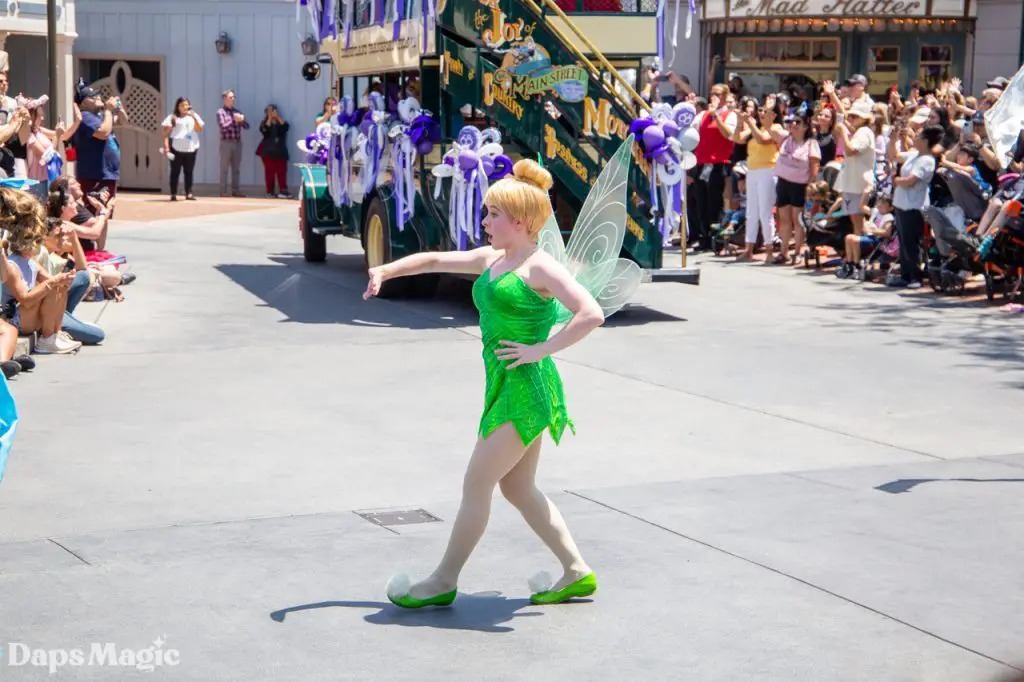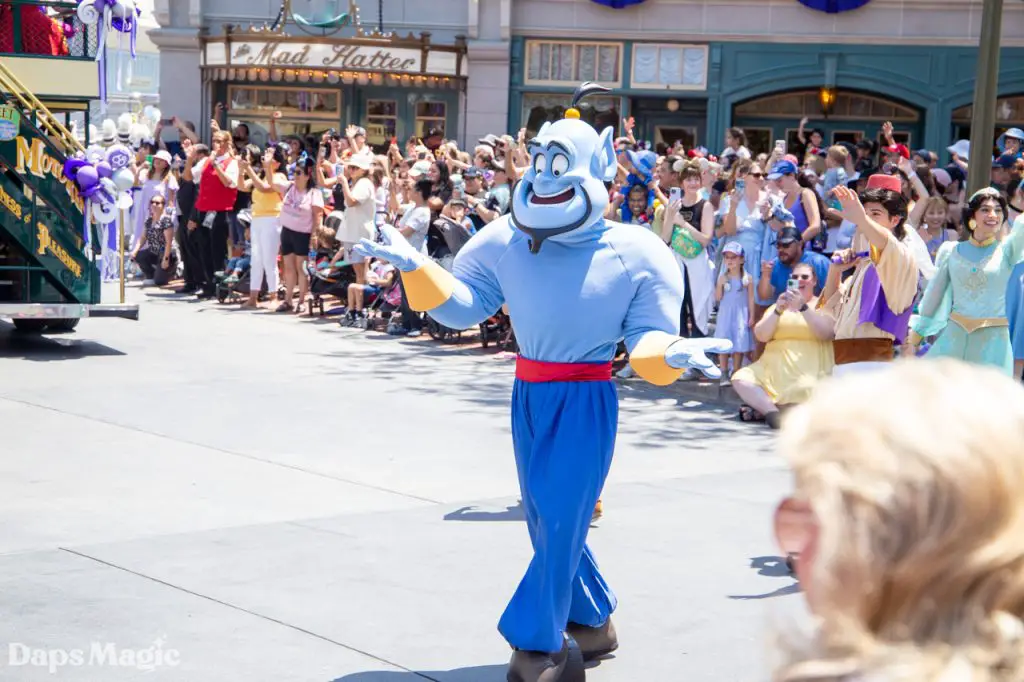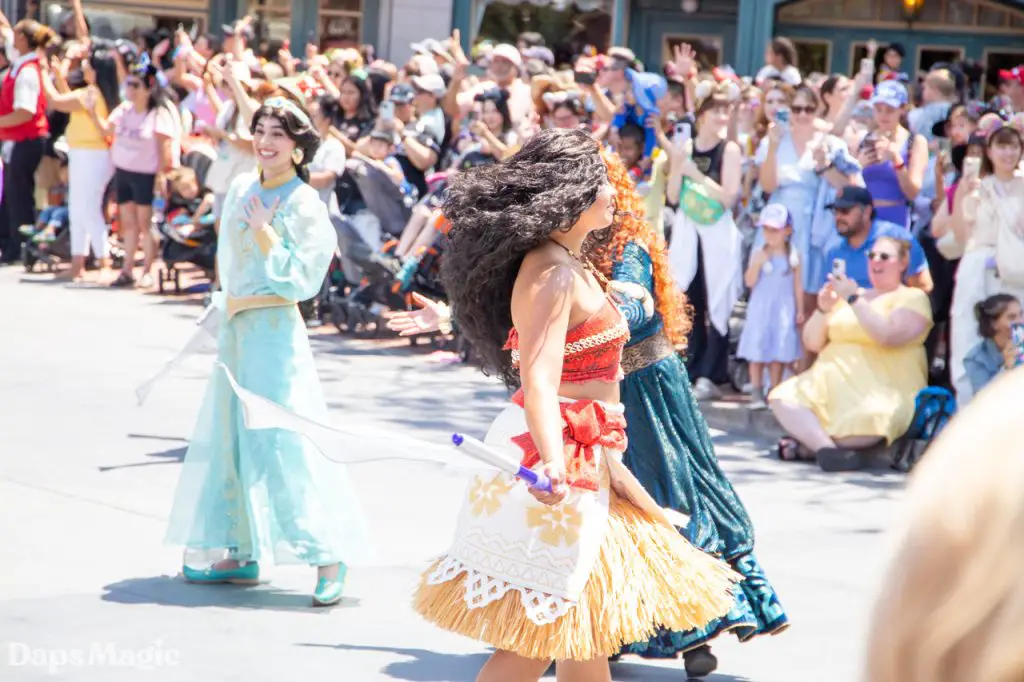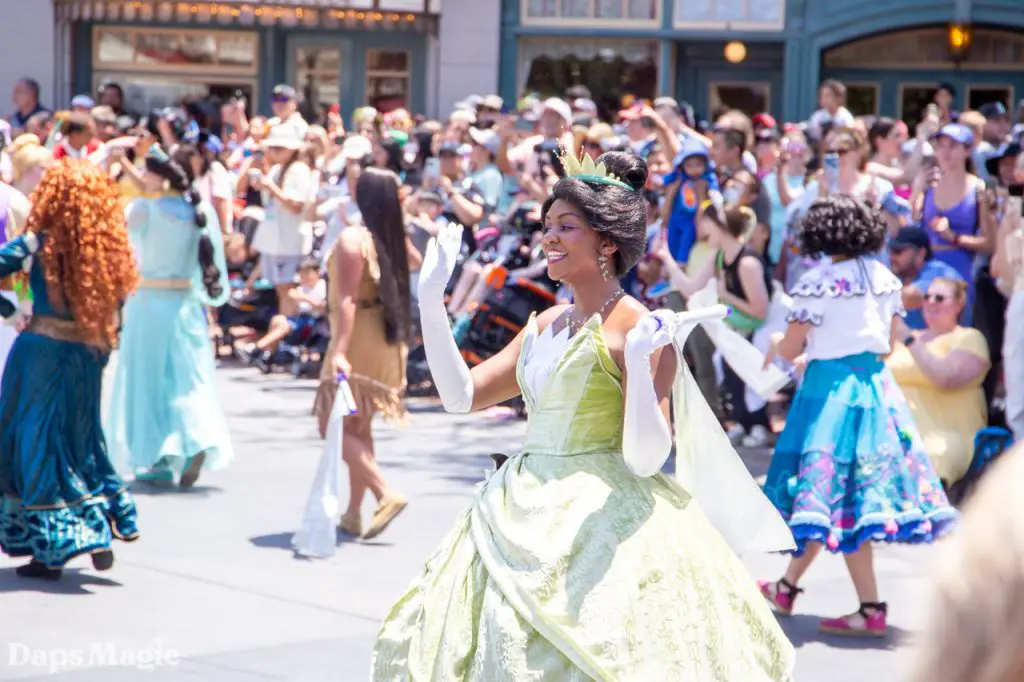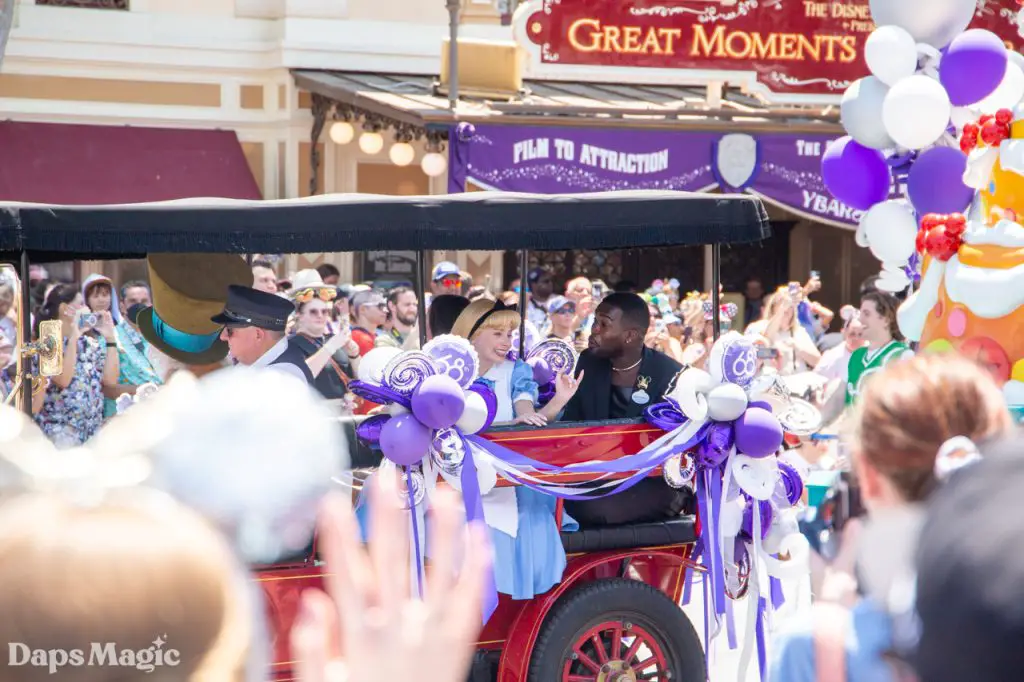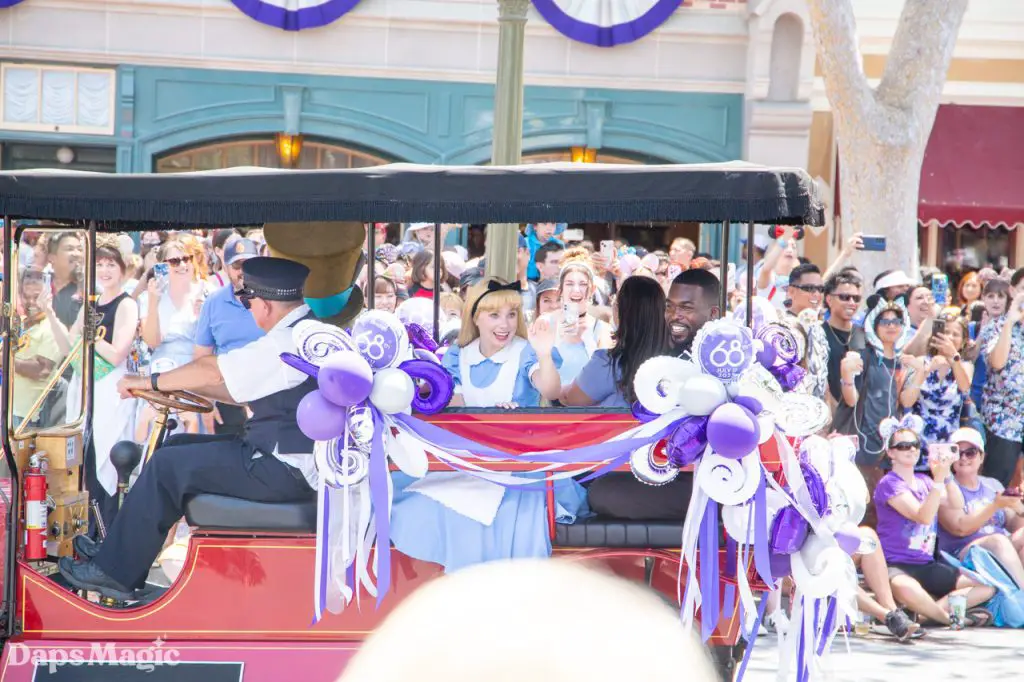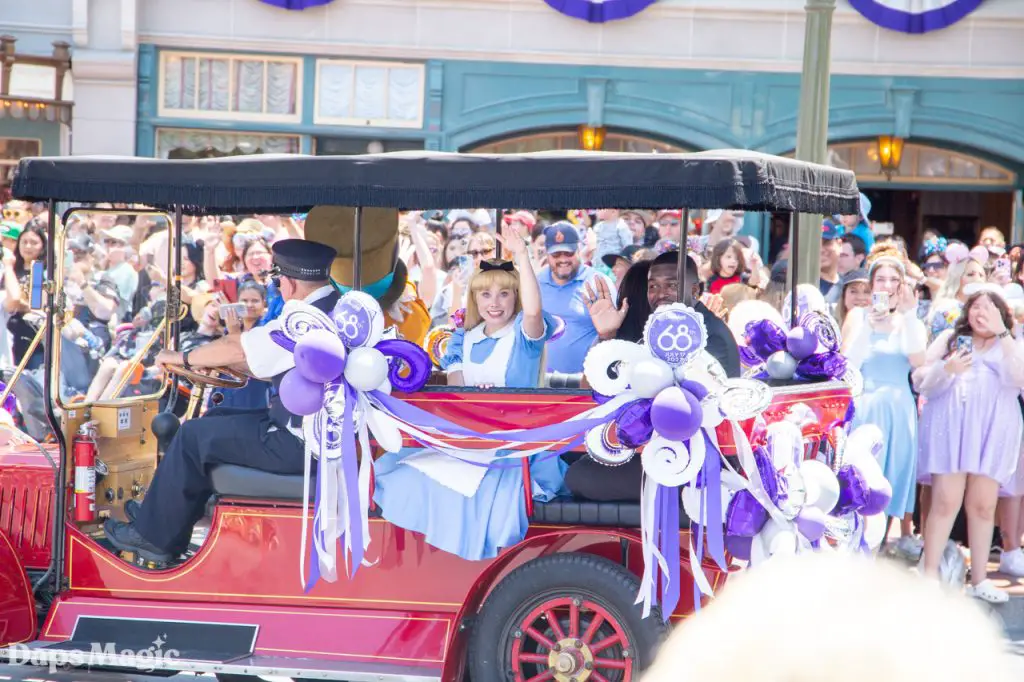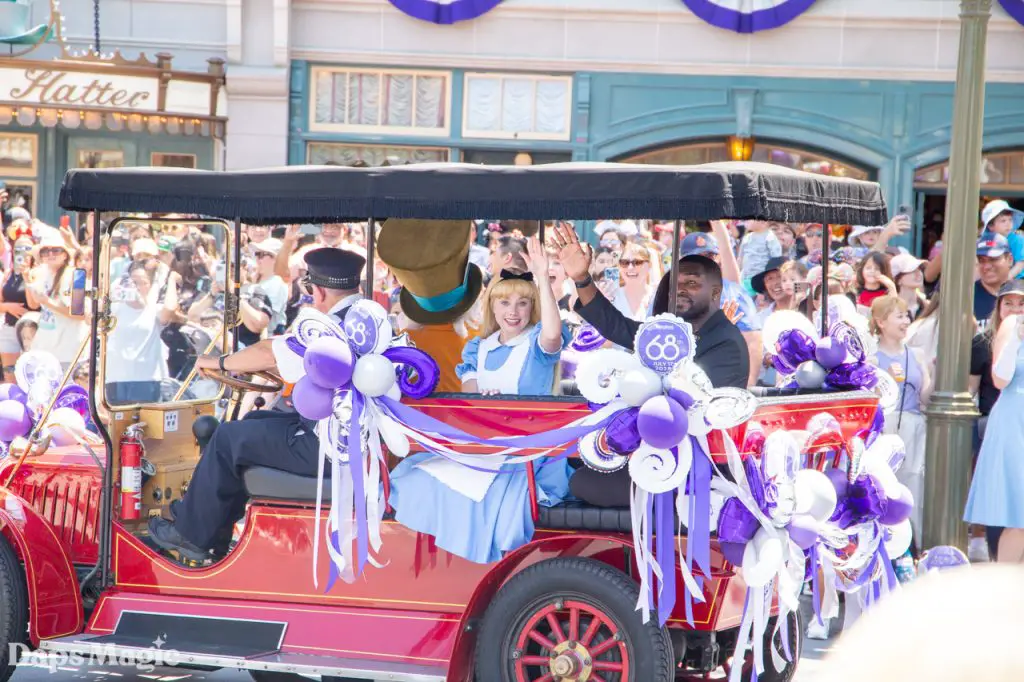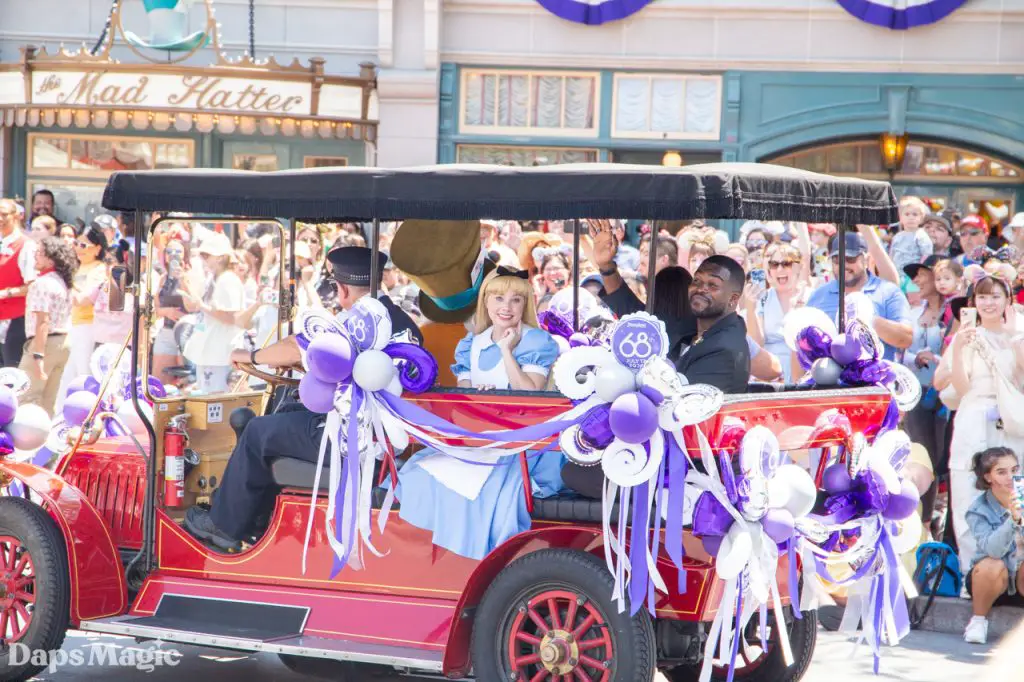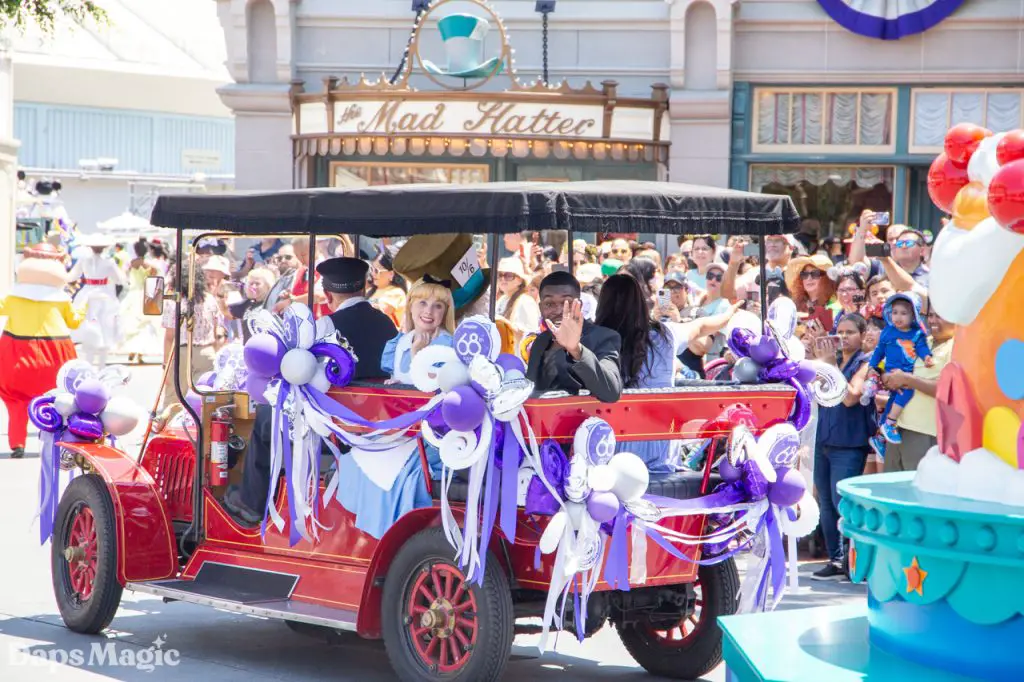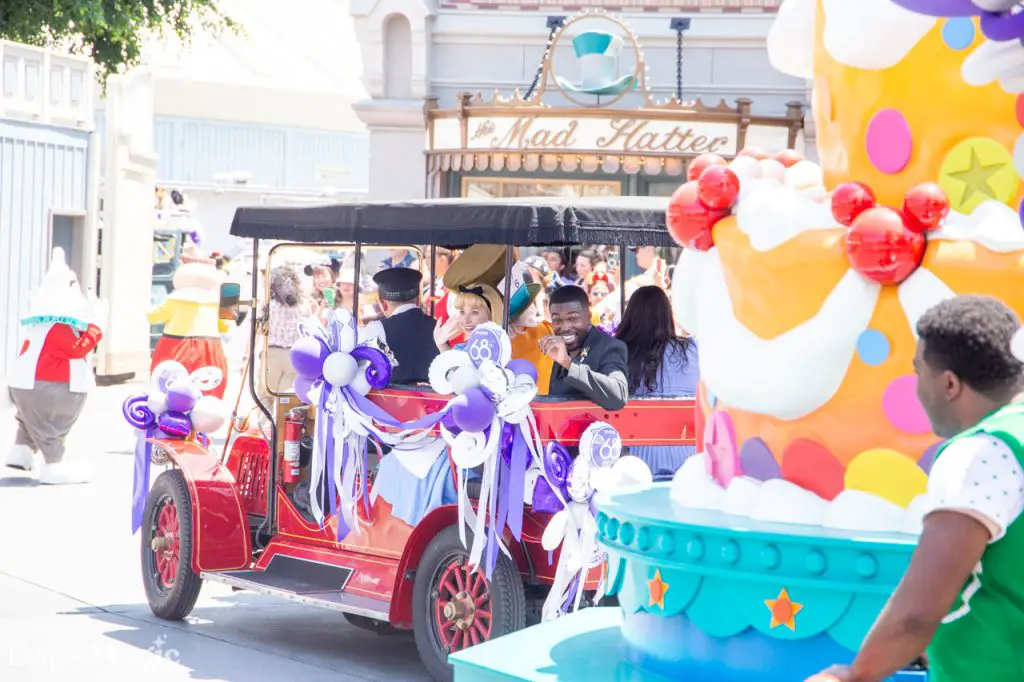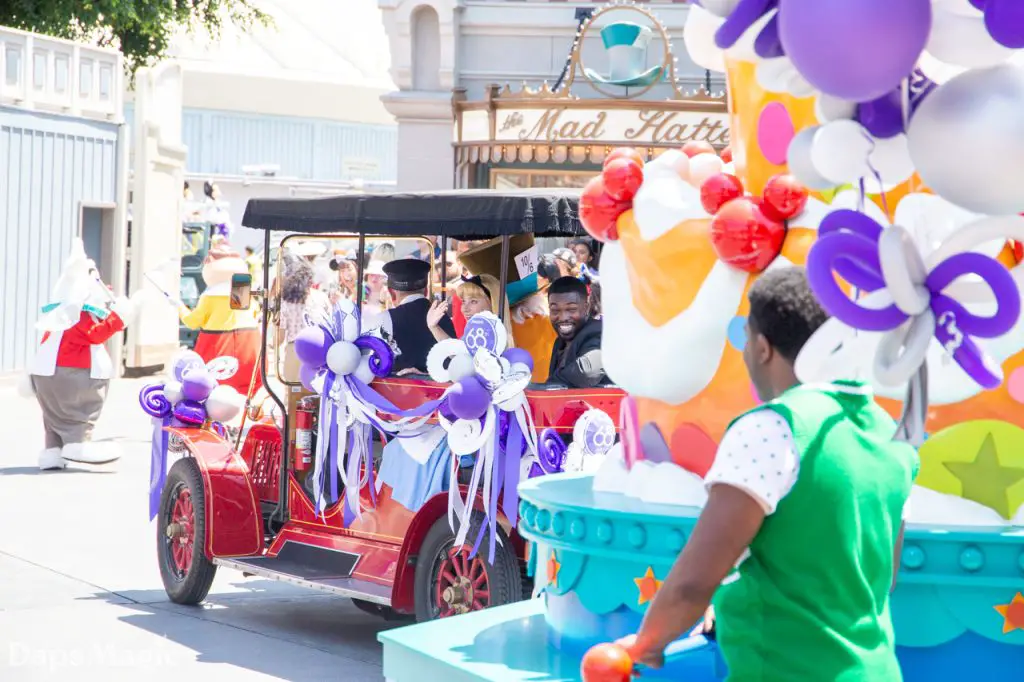 Town Square