Florida Governor Ron DeSantis recently announced his candidacy for the President of the United States during a Twitter Spaces event with Elon Musk. During this event, DeSantis took a swipe at Disney as his feud with what he calls "woke Disney" continues. It appears that as his presidential bid continues to ramp up speed, his ire against The Walt Disney Company isn't going anywhere.
Earlier this week while making a campaign sweep through Iowa, DeSantis again returned to his attacks on Disney and it doesn't look like they are going to stop. "I'm not backing down one inch," DeSantis said during a campaign speech in Iowa. "We run the state of Florida. They do not run the state of Florida. We stand for the protection of our children. We will fight those who seek to rob them of their innocence and on that there will be no compromise."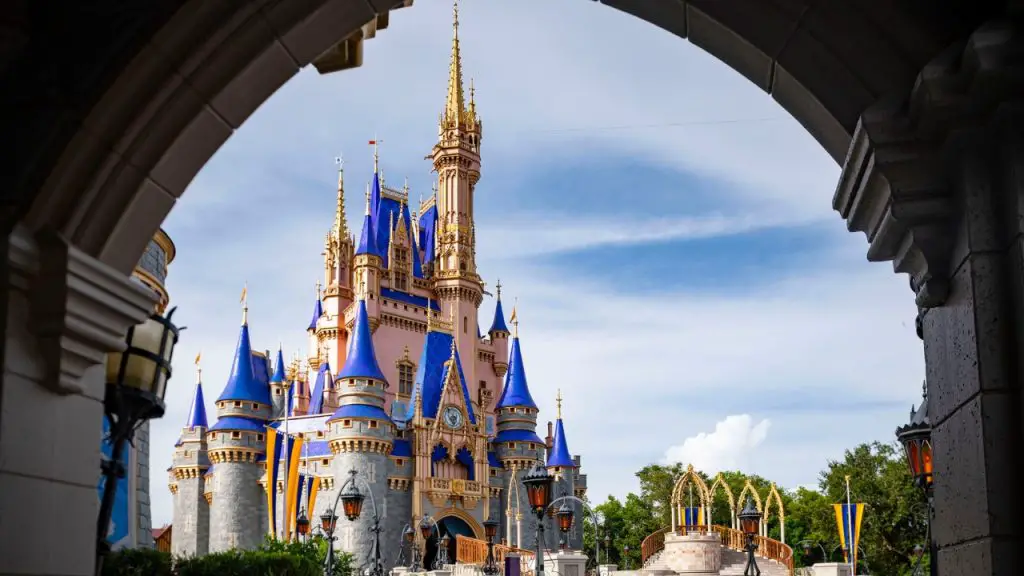 DeSantis did note that some Republicans in the Florida state legislature have protested his efforts to crack down on Disney. This controversy began last year when then-CEO Bob Chapek spoke out against the Parental Rights in Education bill, commonly referred to as the "Don't Say Gay" bill. Since passing that bill, DeSantis has been going after Disney in what Disney CEO Bob Iger calls "retaliation." Enough so that a lawsuit has been filed in Federal Court by Disney in the Florida State Capital to return things to the former status quo. Disney argues that it is a matter of retaliation and freedom of speech. DeSantis argues that is about saving Florida from Disney's "woke" agenda and not allowing the House of Mouse to have self-governance in what was the Reedy Creek Improvement District (now the Central Florida Tourism Oversight District).
The lawsuit was filed after Florida's efforts to nullify a development agreement that Disney had signed with the former Reedy Creek Improvement District. This included legislation that empowered Central Florida Tourism Oversight District to nullify and the district making efforts to do the same. Florida also has passed legislation that allows it more oversight over Walt Disney World Resort's monorail system. In both cases, it appears that Disney and the district within which it resides have been singled out.
While Disney was not a huge talking point during the DeSantis speech earlier this week, the feud still is being utilized to galvanize support as he seeks the GOP nomination to run against President Joe Biden. As the campaign continues to ramp up for DeSantis around the country, back in Florida the conflict continues.
This week Chief U.S. District Judge Mark Walker determined that while the DeSantis legal team's arguments for him to disqualify himself from the case between Disney and DeSantis were without merit, he would still be stepping down from the case. This came after a review discovered that Judge Walker had a family member who owned Disney stock. Walker determined that while he still felt that it was within the law for him to hear the case, he would step aside to go above and beyond any possibility of being unethical. The new judge assigned to the case is Judge Allen C. Winsor, who was appointed by President Donald Trump in 2019.
"Even though I believe it is highly unlikely that these proceedings will have a substantial effect on The Walt Disney Company, I choose to err on the side of caution — which, here, is also the side of judicial integrity — and disqualify myself," Walker wrote in his ruling order. "Maintaining public trust in the judiciary is paramount, perhaps now more than ever in the history of our Republic."
The case will now move to Judge Winsor, although a timeline has not been set at this point. In the meantime, expect more barbs to come from Governor DeSantis as he works to drum up support for the nomination. It would be completely unsurprising if Disney continues to remain relatively quiet on the matter unless asked about it again at the next quarterly earnings call. In general, Disney CEO Bob Iger has only made statements about the matter when asked by shareholders.
Daps Magic will continue to follow this story and provide updates as they become available.