25 years ago today Animazement – The Musical debuted in the Fantasyland Theatre at Disneyland. This magical musical began with a new theme song written for the show itself called It Starts with a Sketch and then went on a musical adventure through several different Disney stories. This included The Little Mermaid, Beauty and the Beast, Aladdin, Pocahontas, Hercules and The Hunchback of Notre Dame and The Lion King.
The show began with four animators welcoming those who were in attendance and telling them that they were just in time for several different Disney stories they described quickly and musically. The artists are working on four large paintings of Hercules, Ariel, Belle, and Quasimodo. Once completed, they turn to reveal the actual characters who step out of the painting and into the musical. The show then turns into a highlight reel of magical moments from these character's Disney stories.
One of the highlights of the show was a trio where Pocahontas, Hercules, and Quasimodo sang their songs of hope and yearning. The songs included Just Around the Riverbend, Go the Distance, and Out There. Animazement – The Musical ran until October 28, 2001. During its run, it delighted thousands of guests who learned the power of imagination… and a little Disney magic. Other highlights in the show included the performance of Be Our Guest, Under the Sea, Topsy Turvy, and The Circle of Life.
The music for Animazement – The Musical was mostly written by Alan Menken, with The Circle of Life being written by Elton John. Alan Menken also wrote It's Starts with a Sketch for the show. Animazement – The Musical was full of heart, magic, and offered many favorite movies from favorite films of the time to delight the guests who were watching. Below are videos and photos of this show taken during its run (photos might have been the final performance). We hope you enjoy the memories found in them. Please feel free to share your favorite memories of this show in the comments below!
Animazement – The Musical
Animazement – The Musical Photos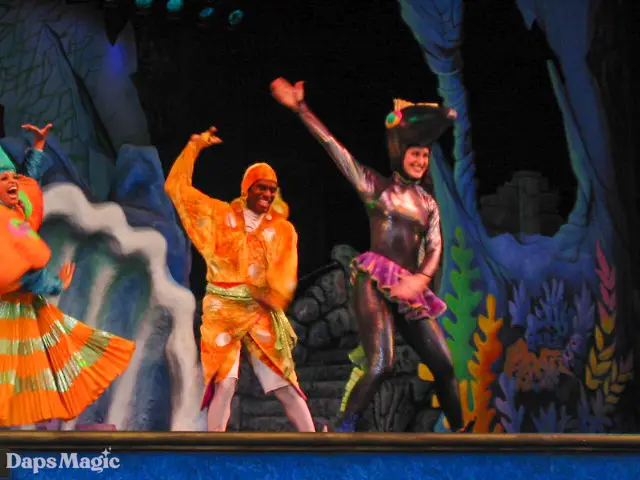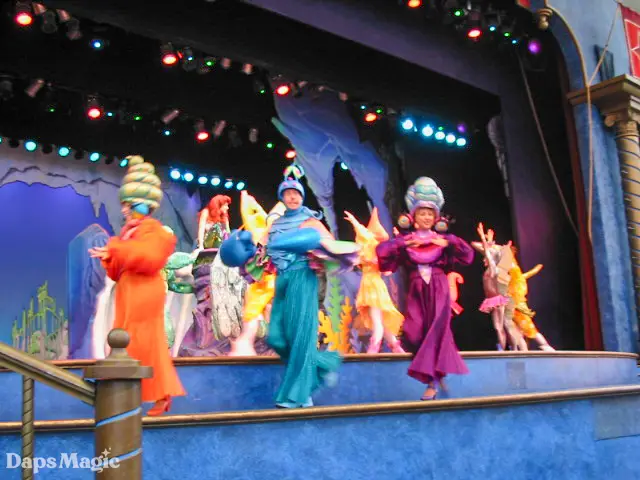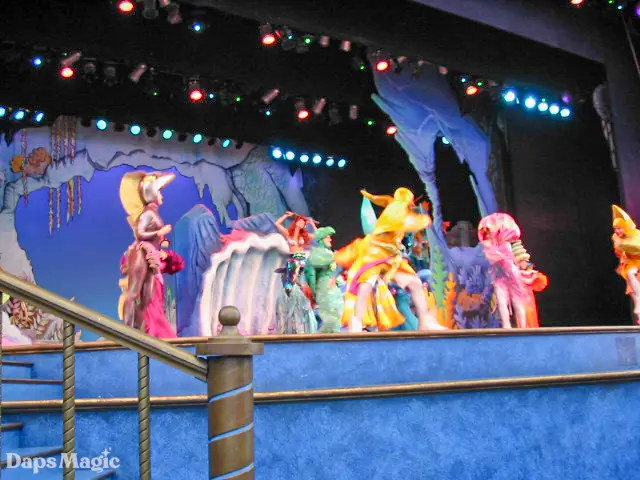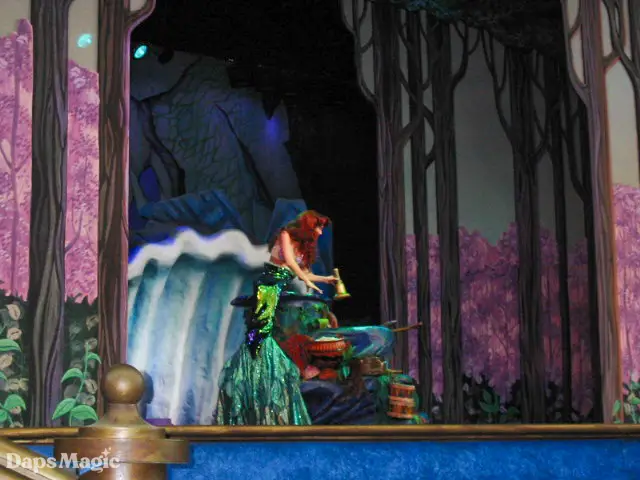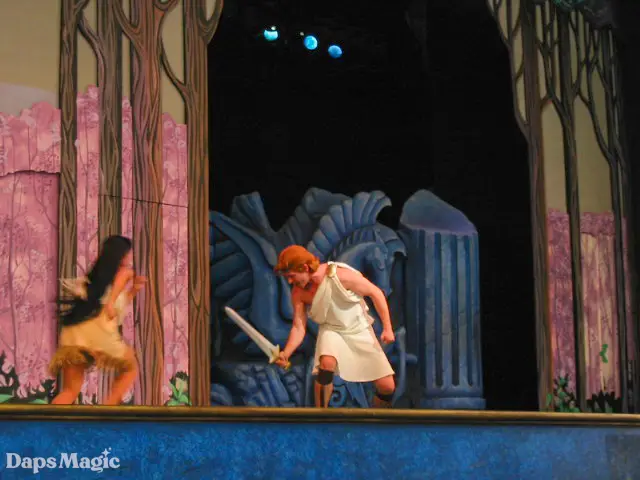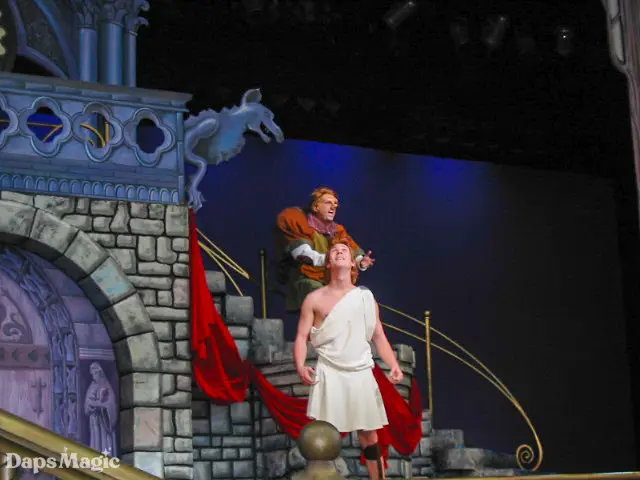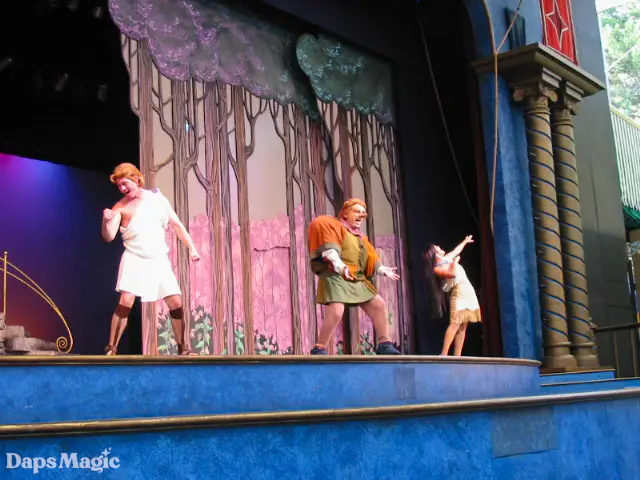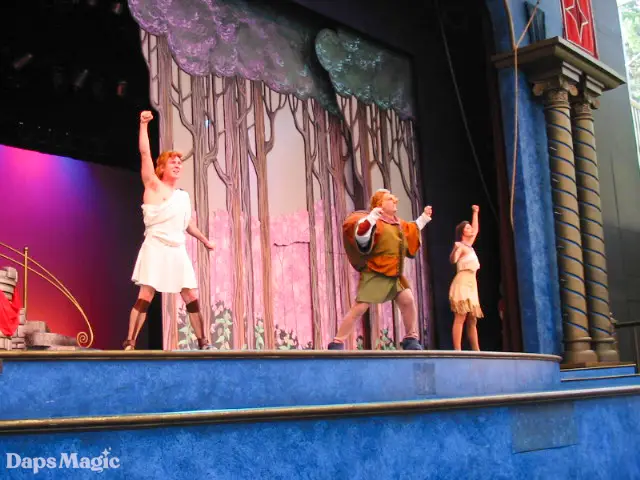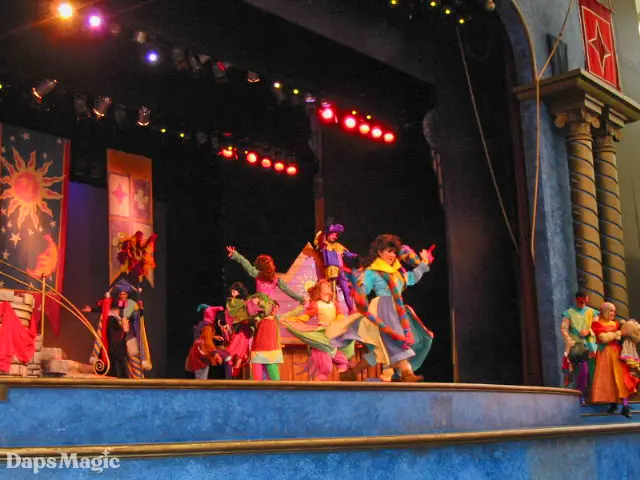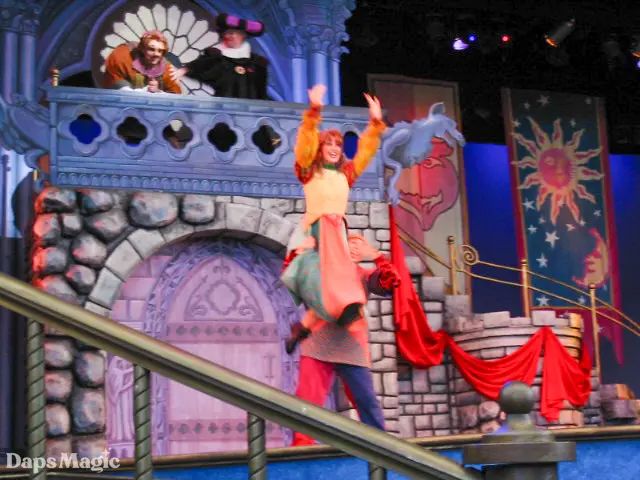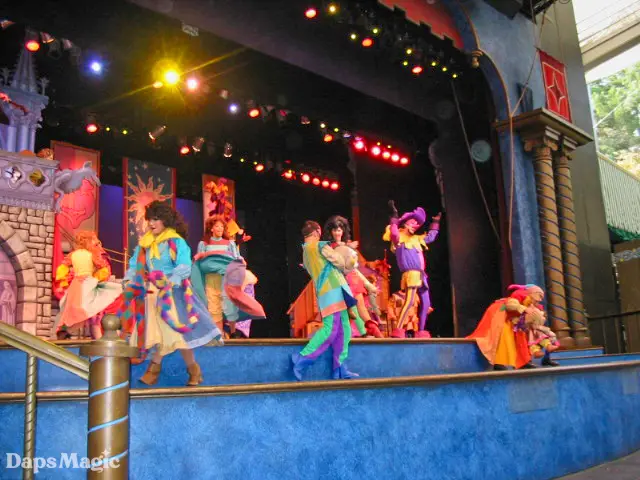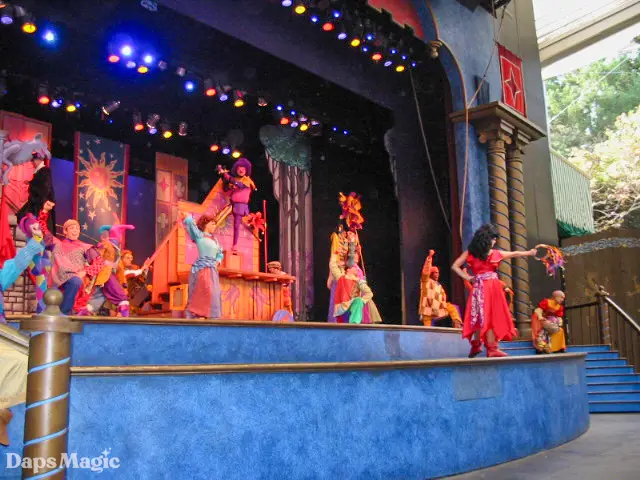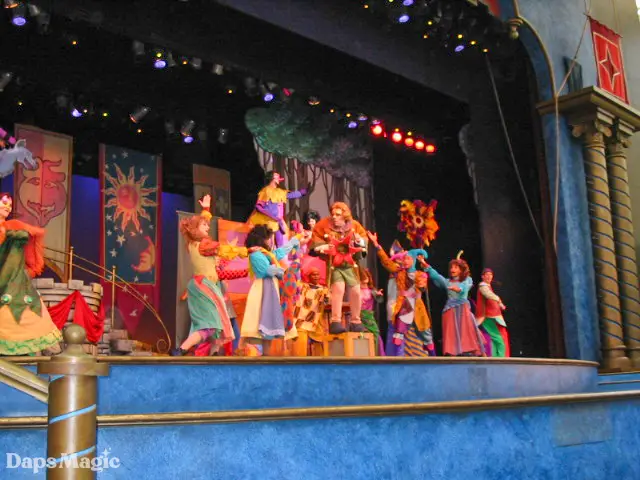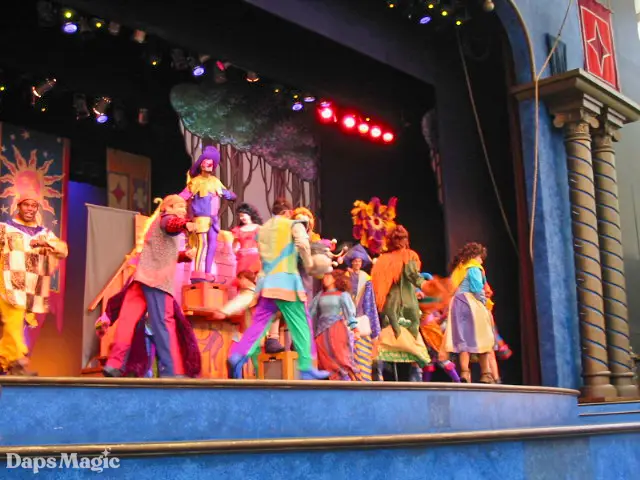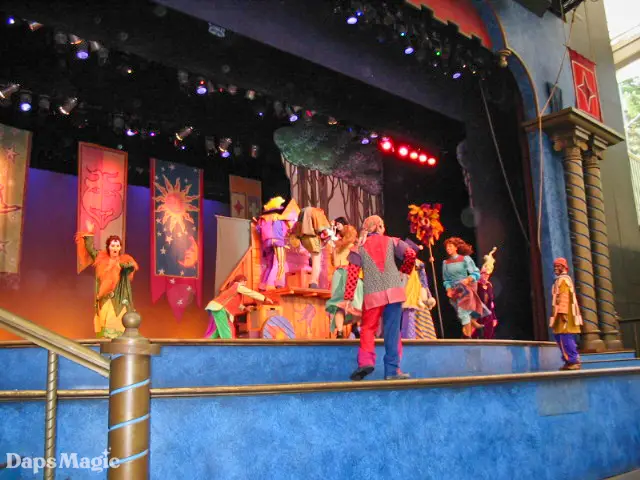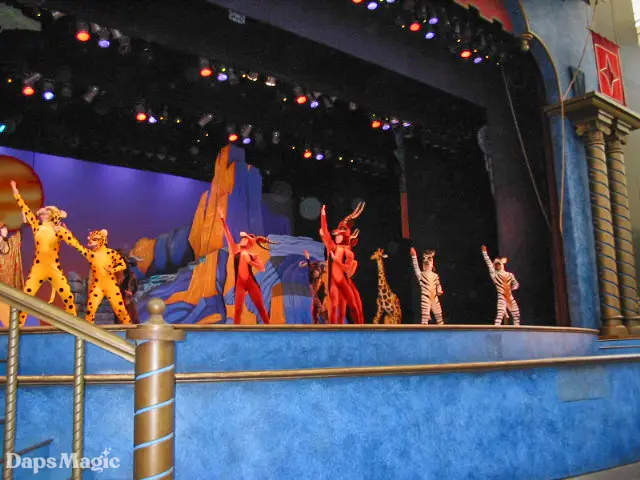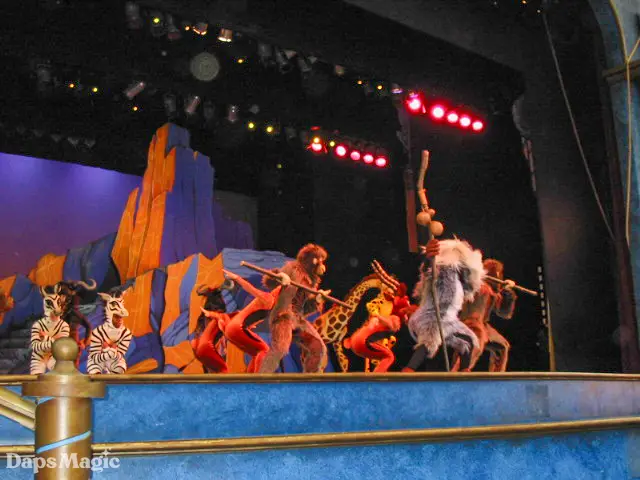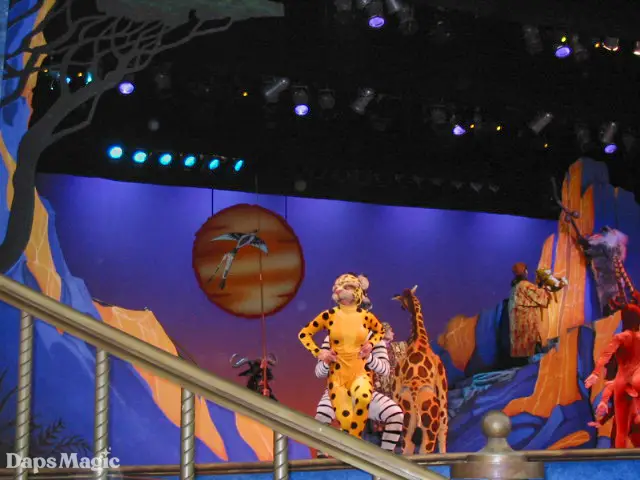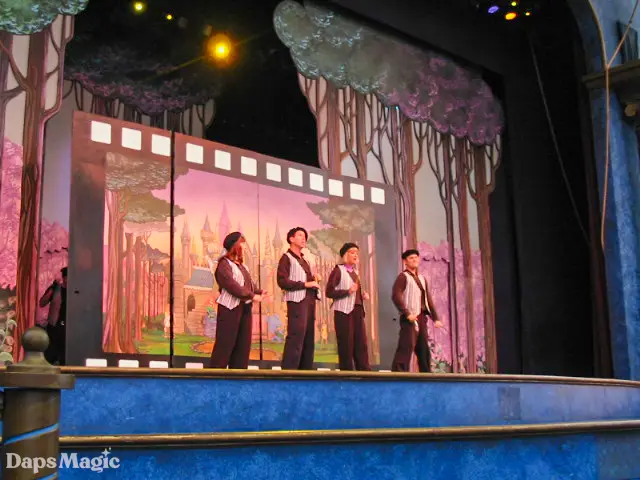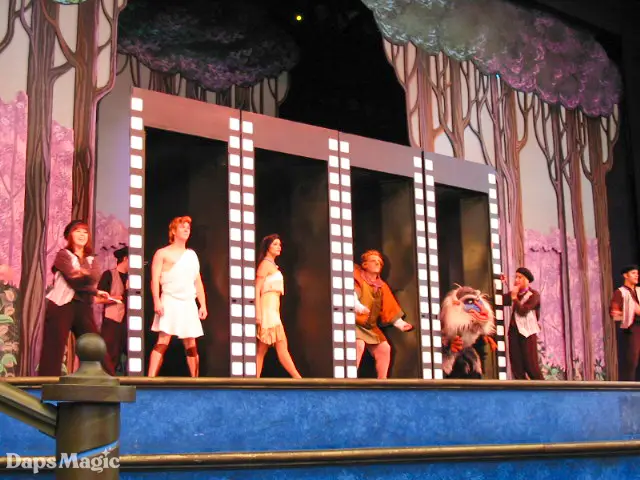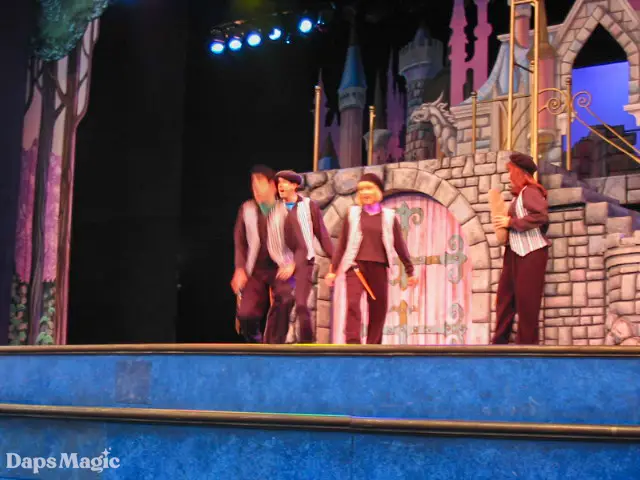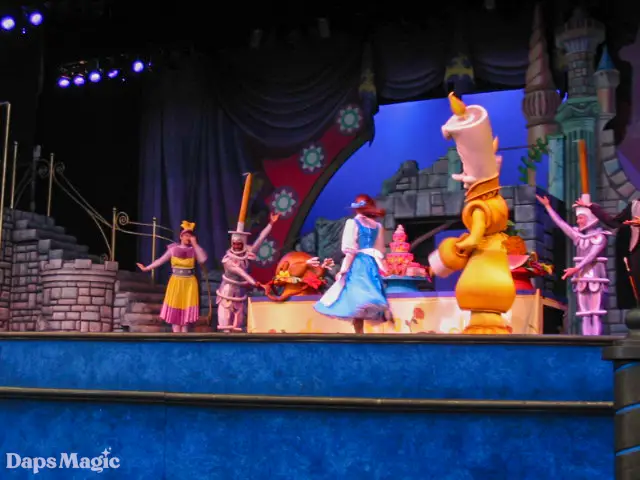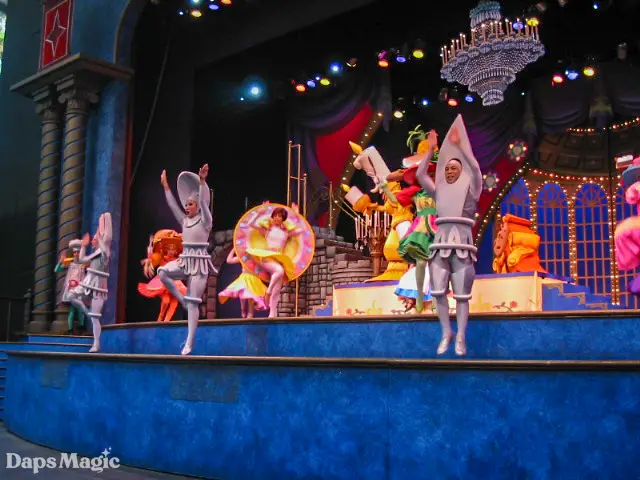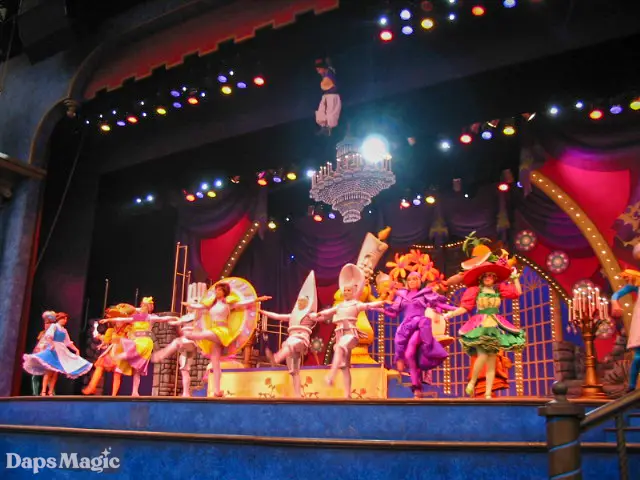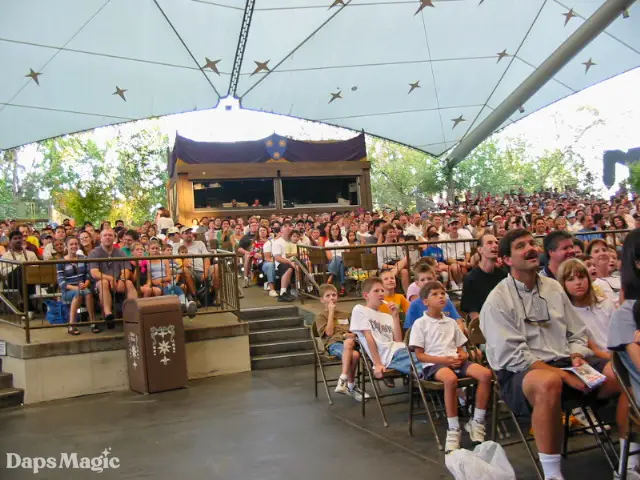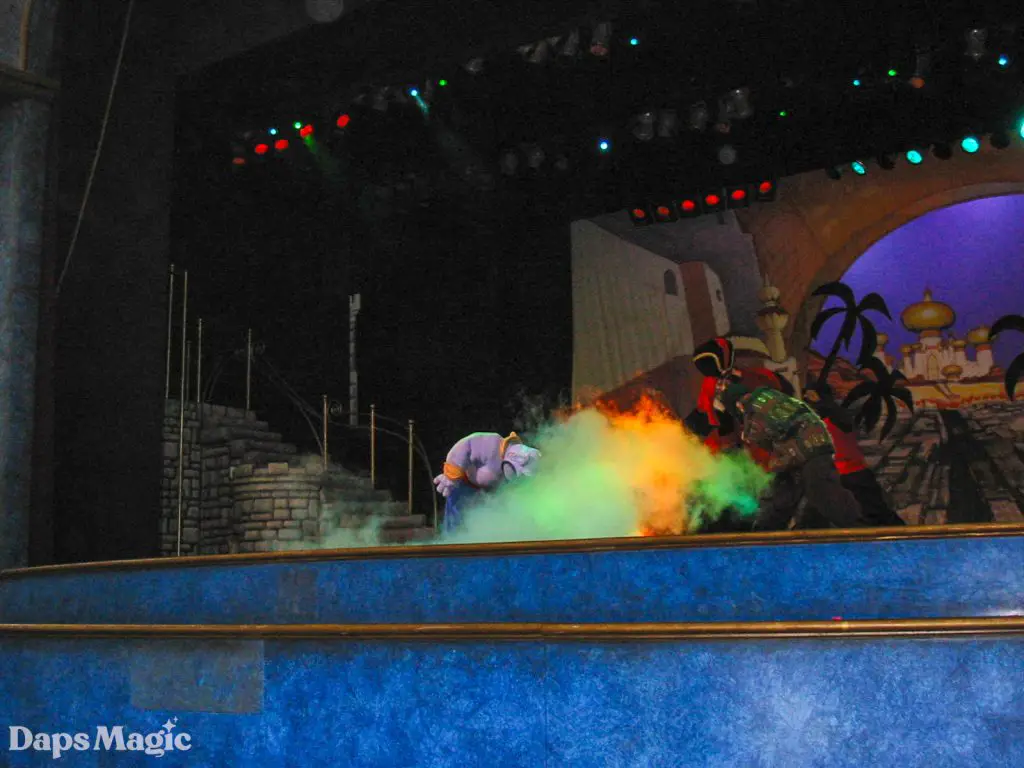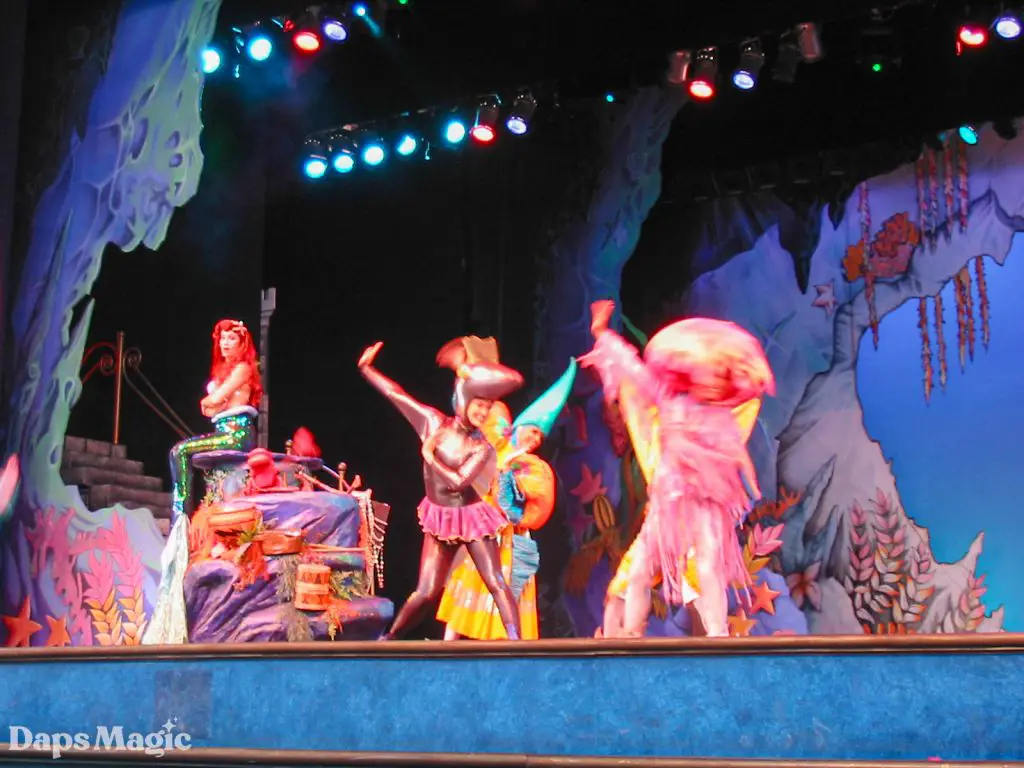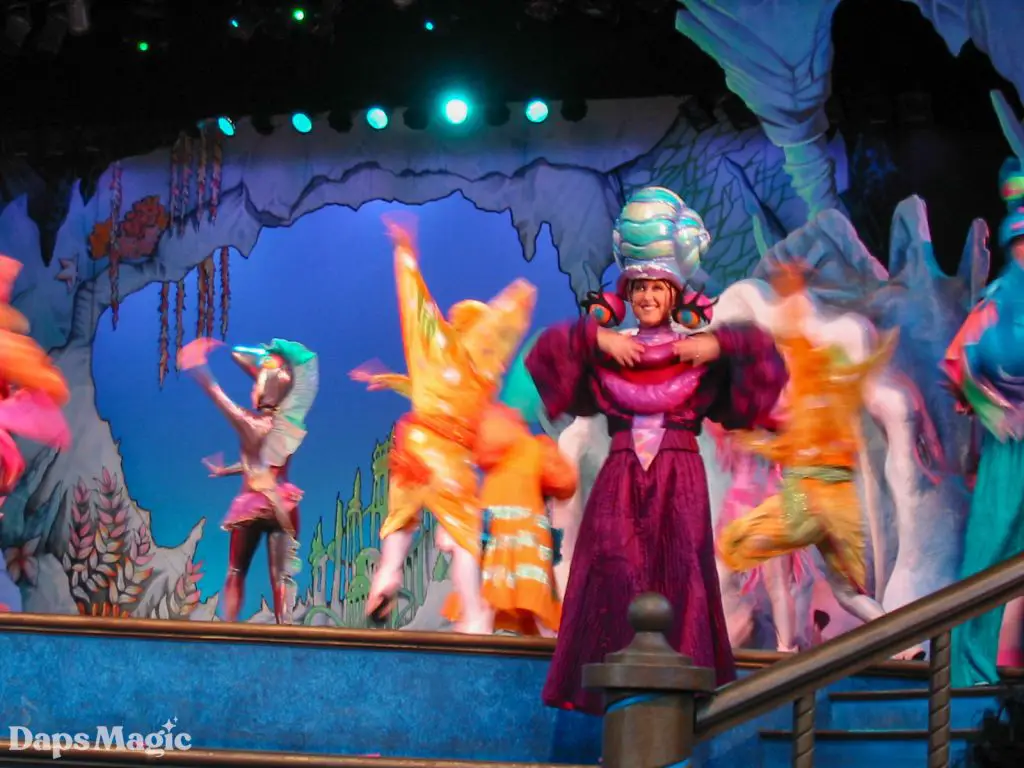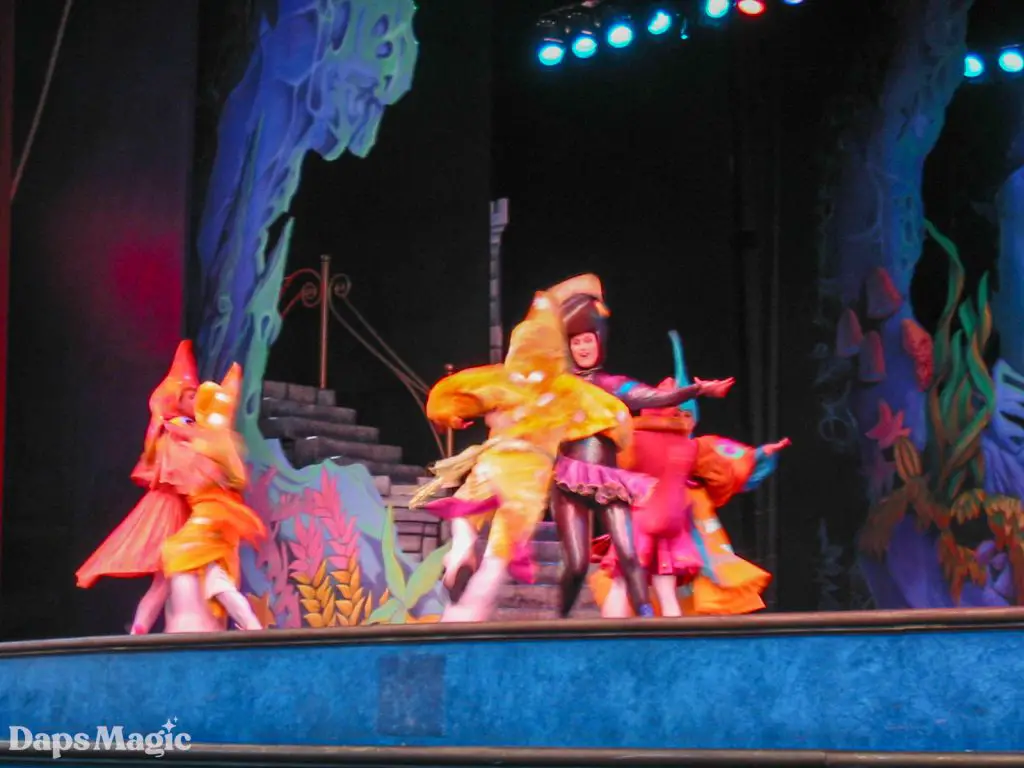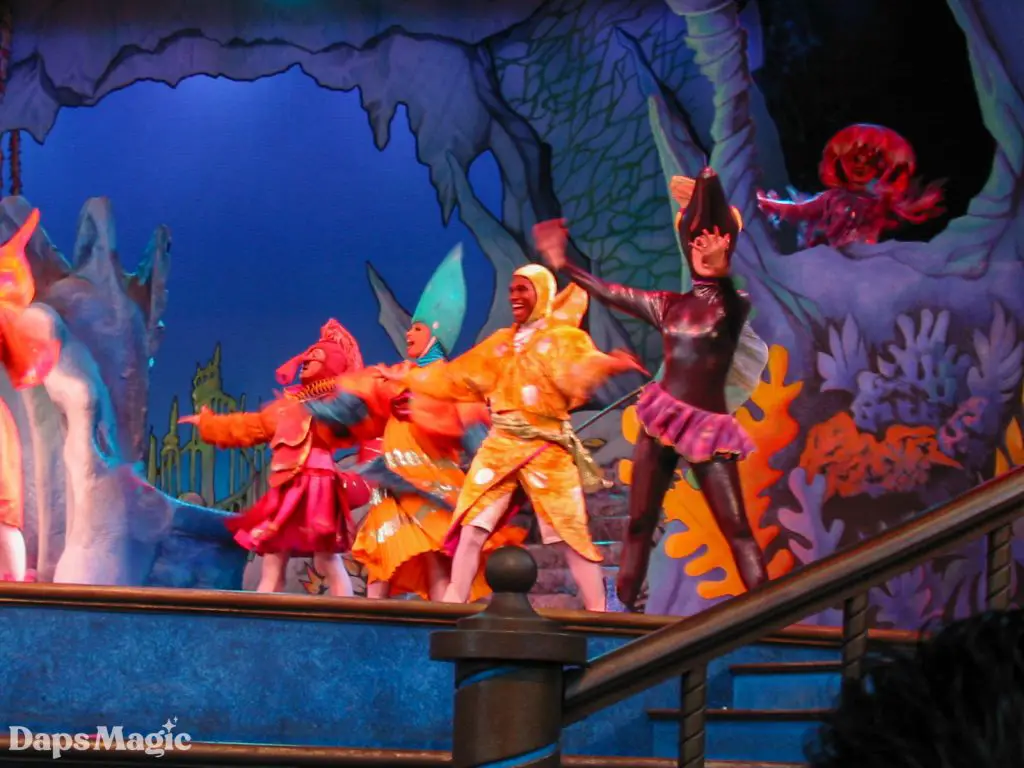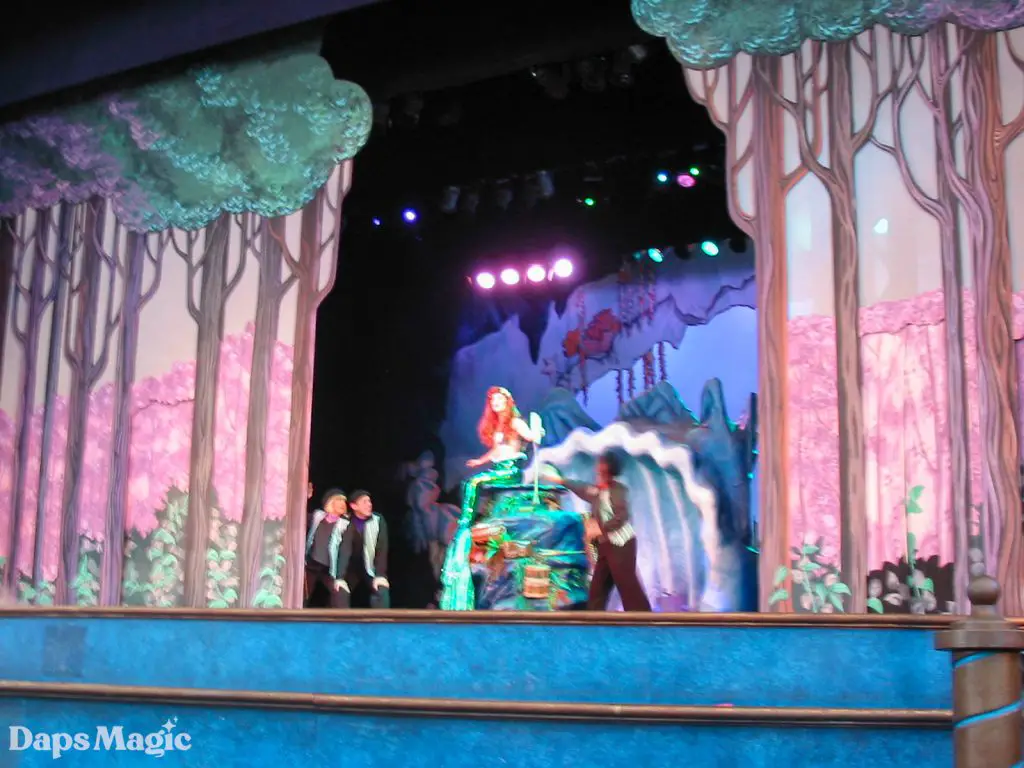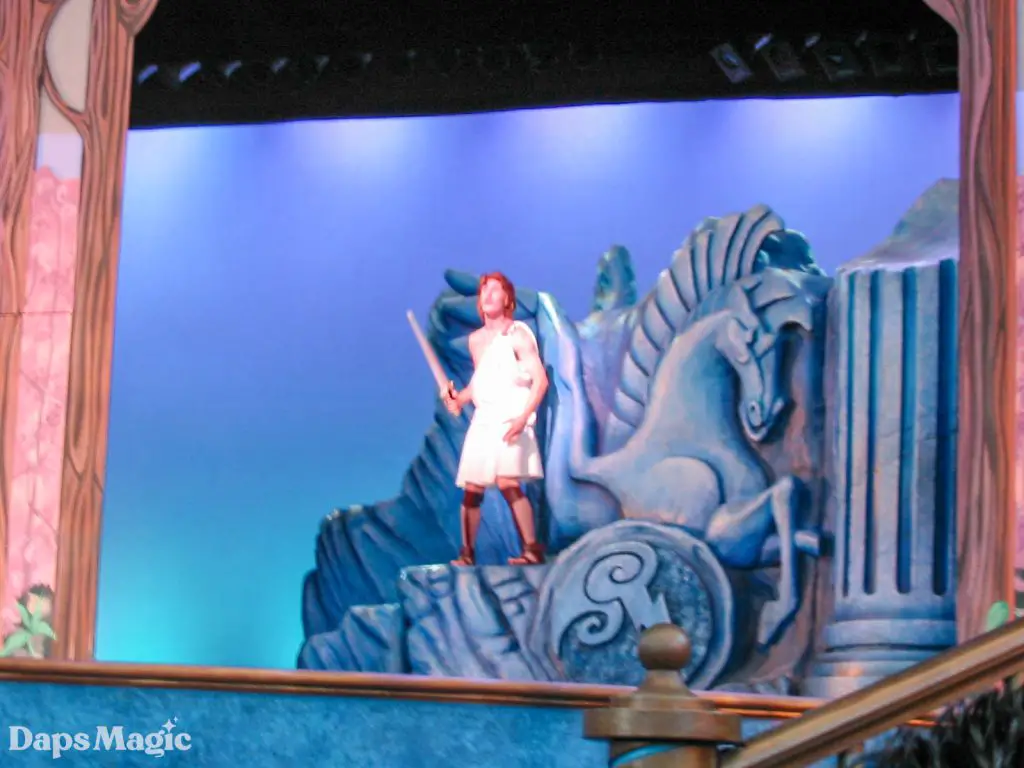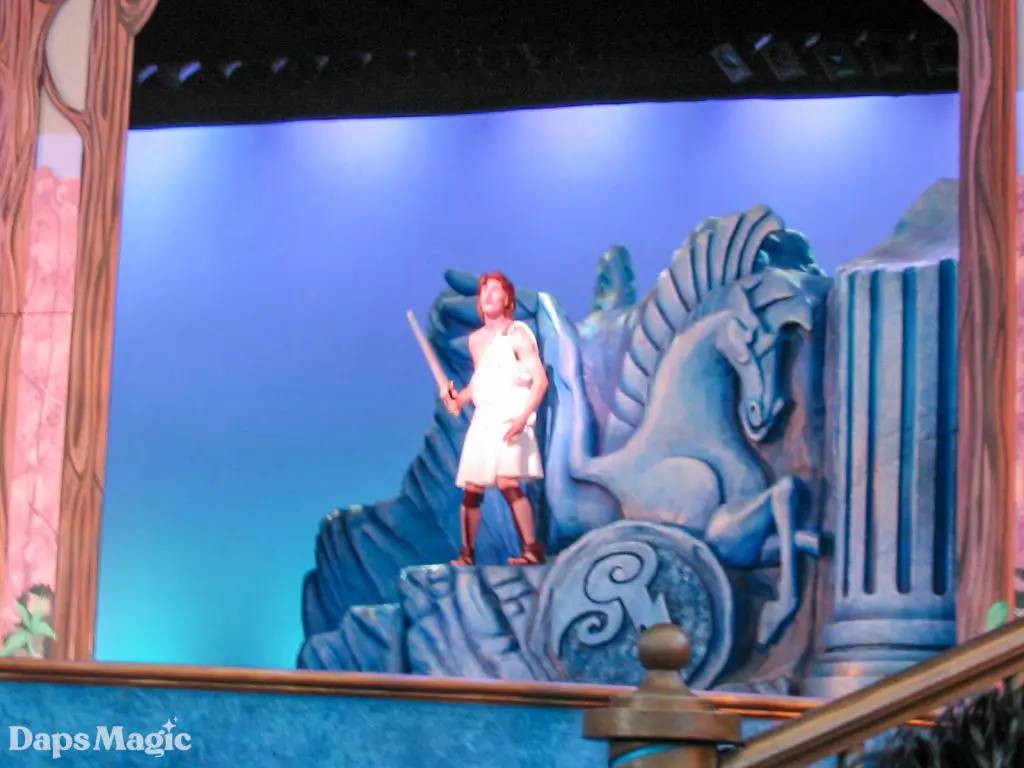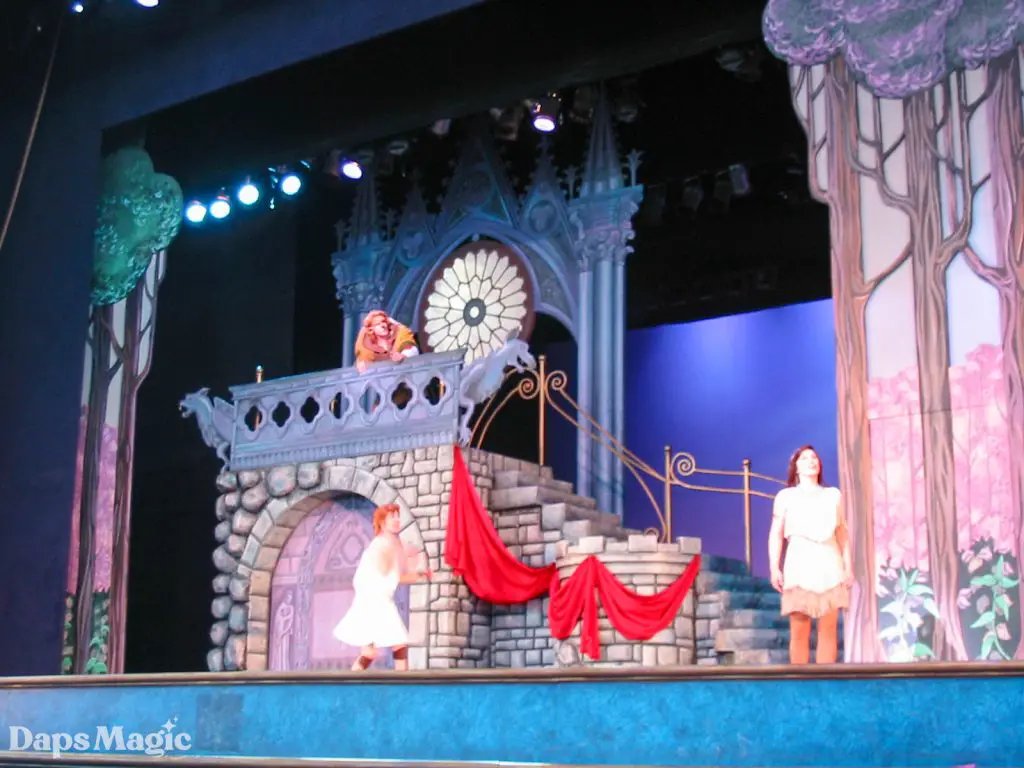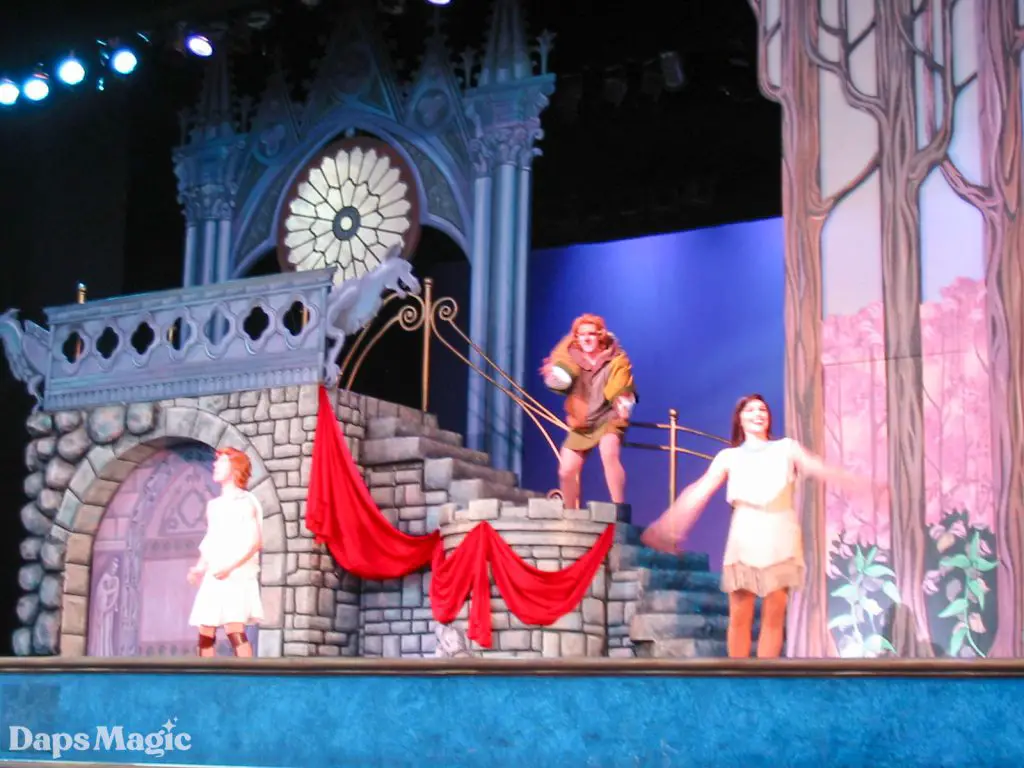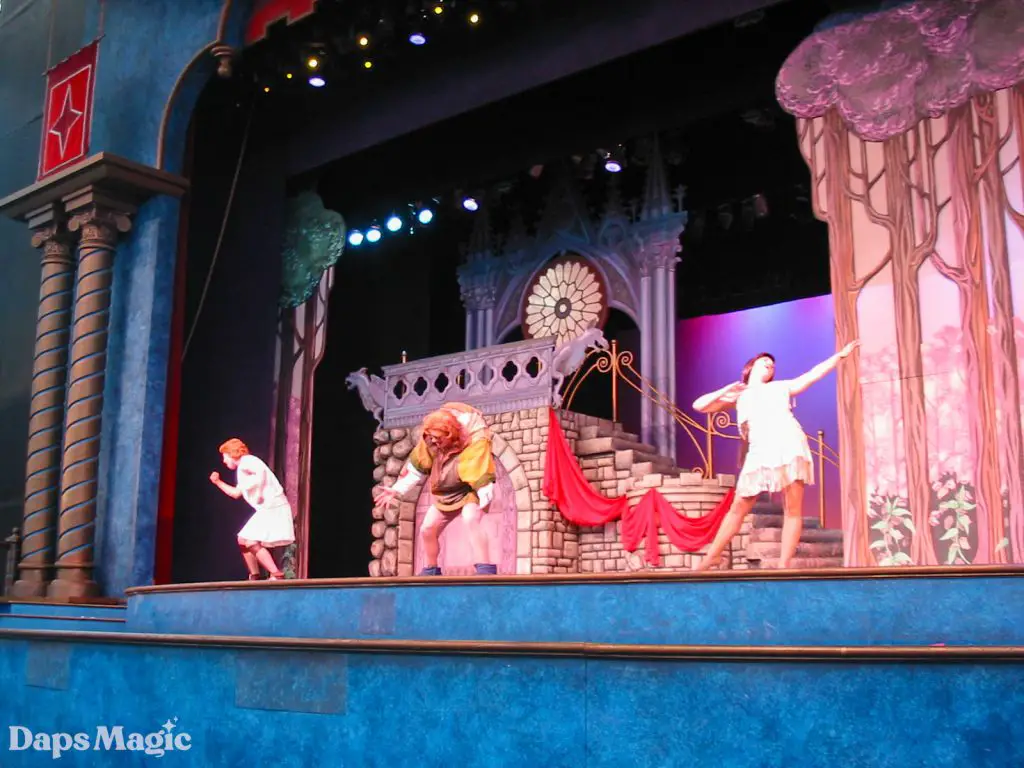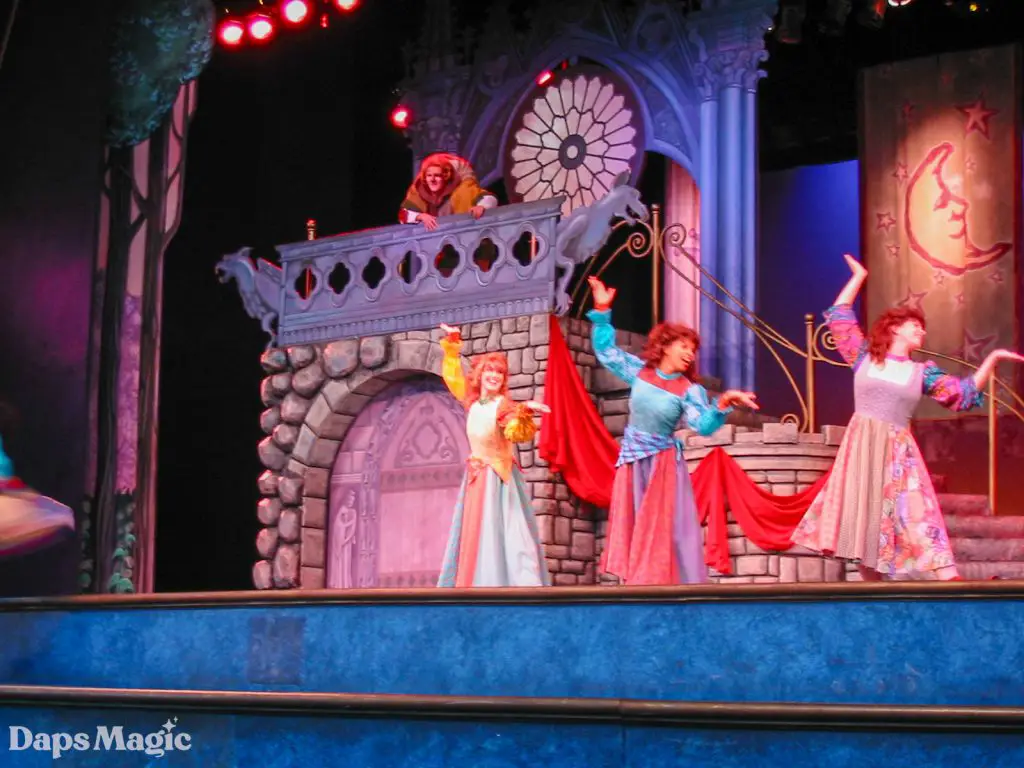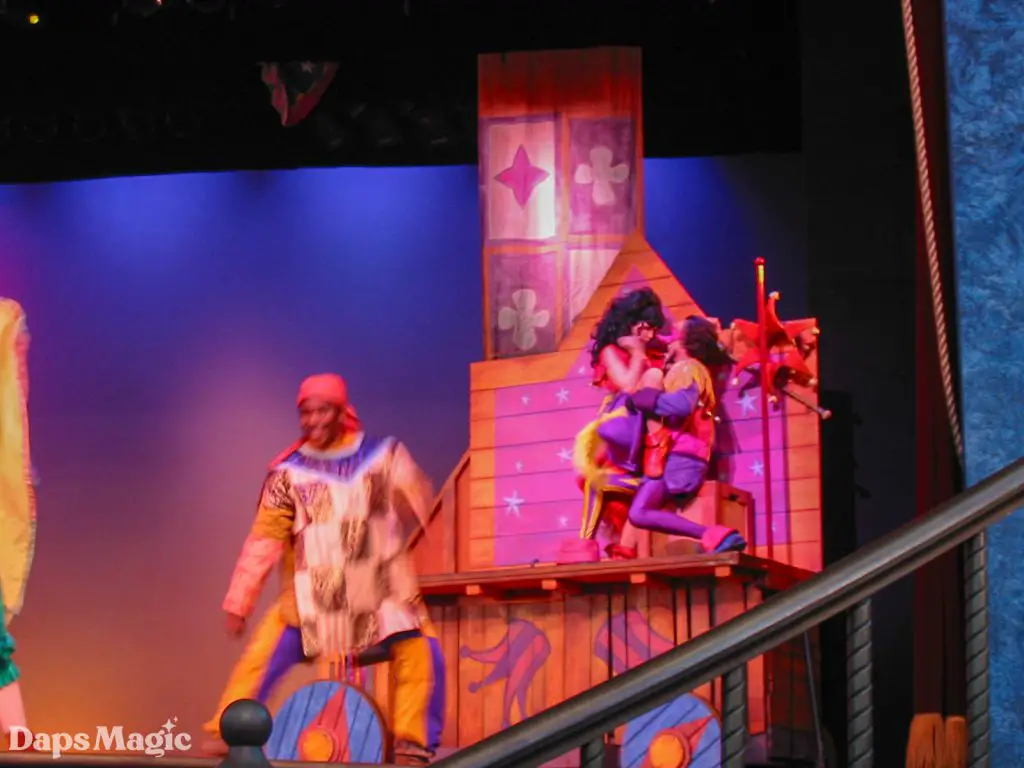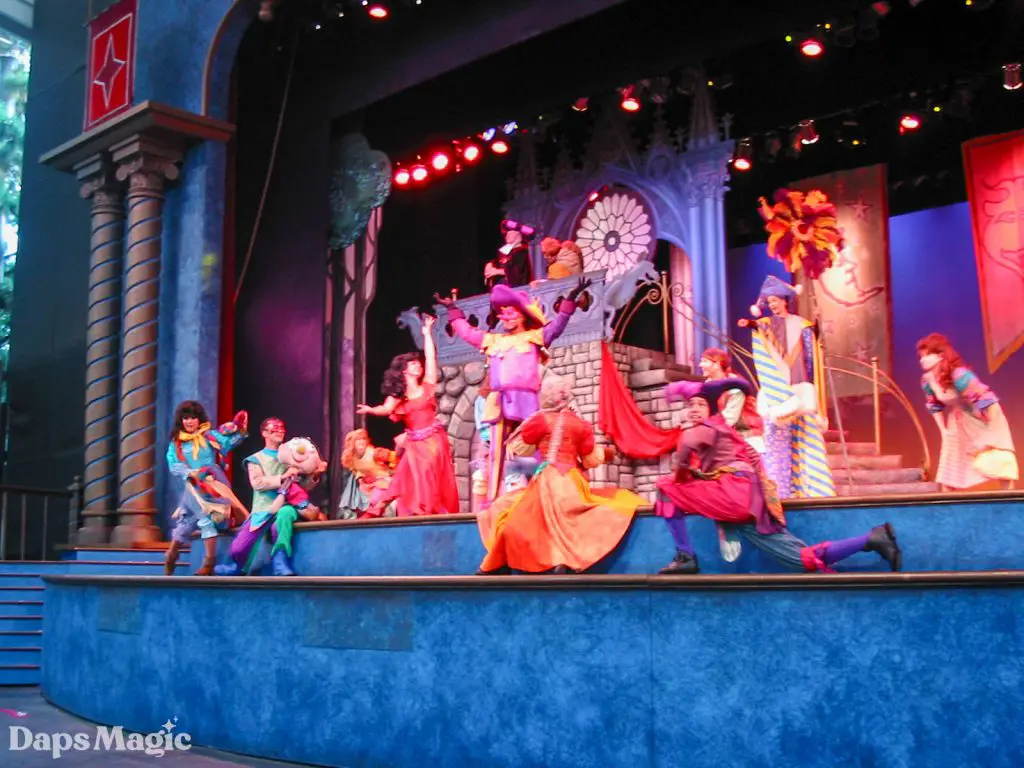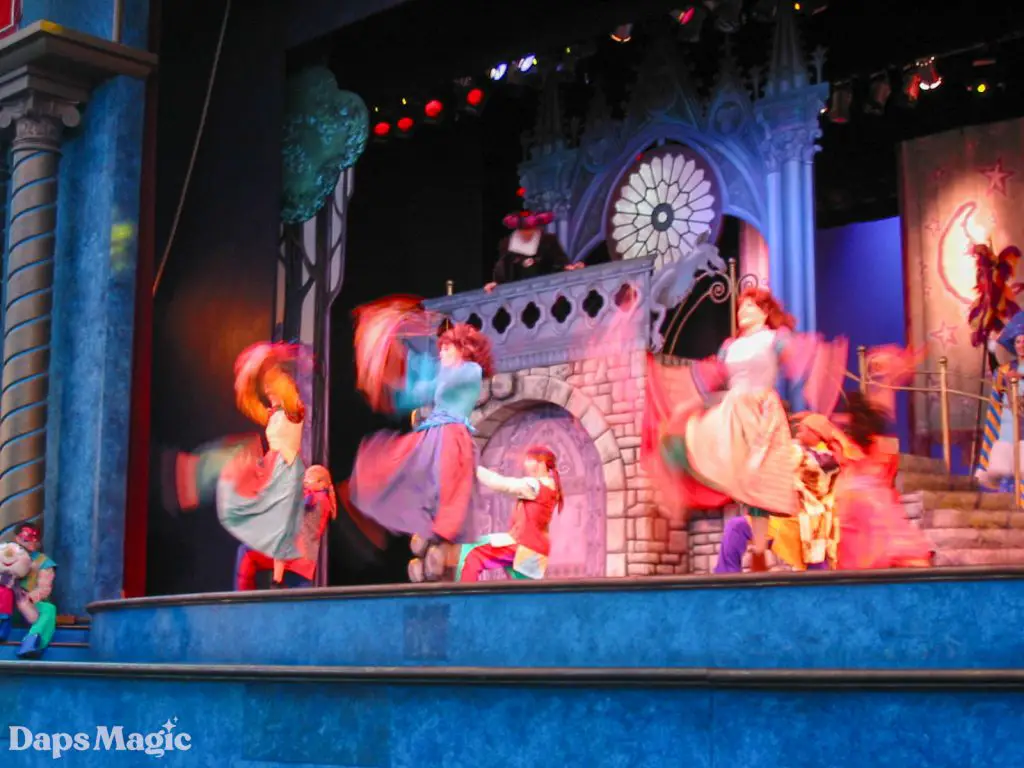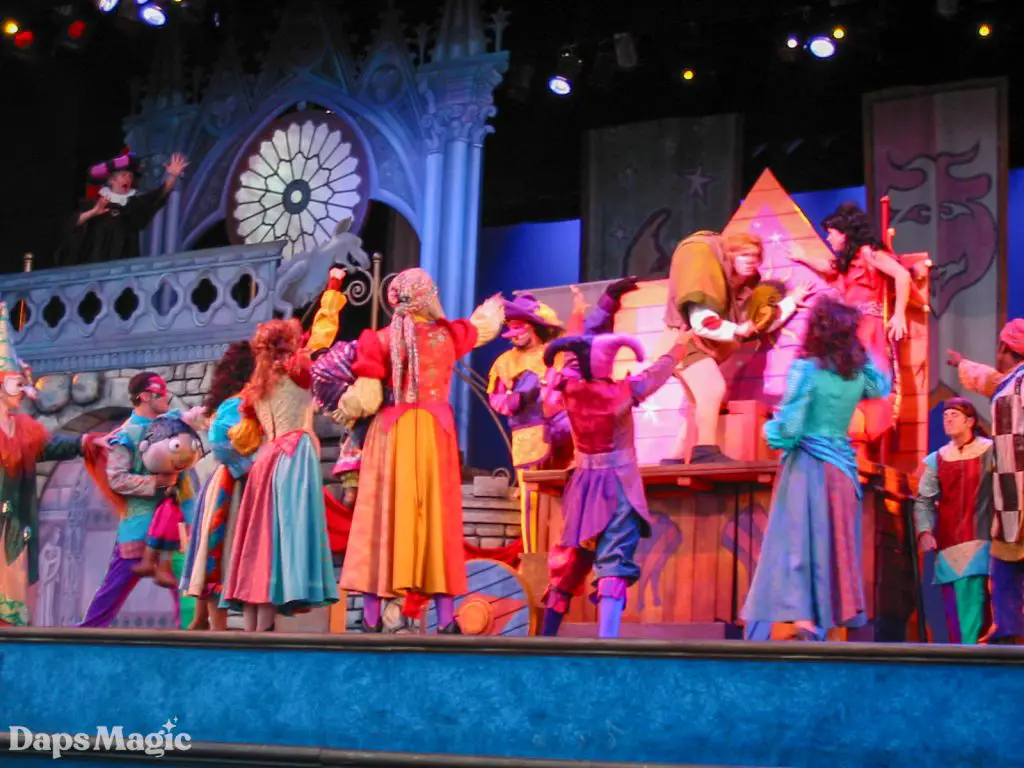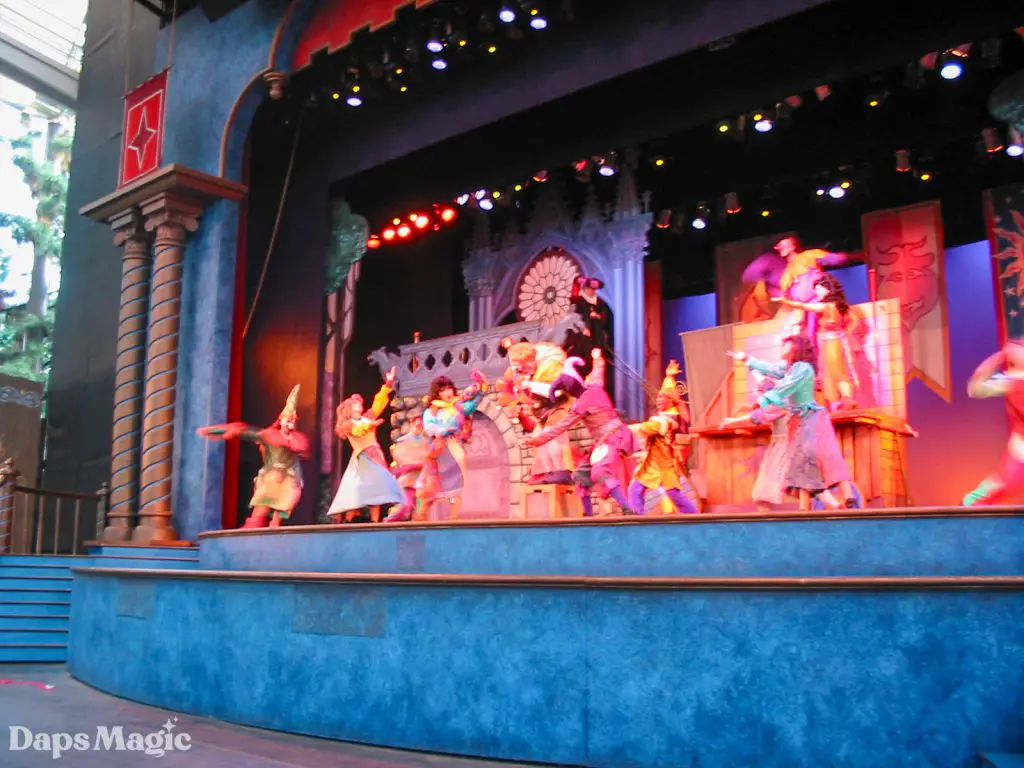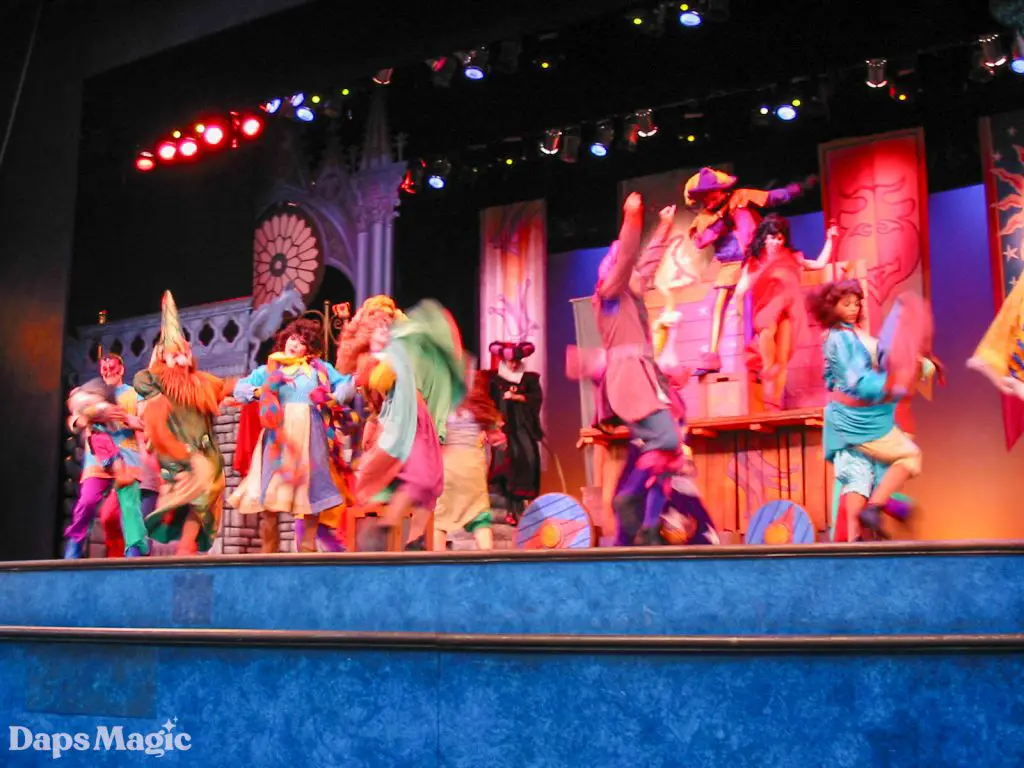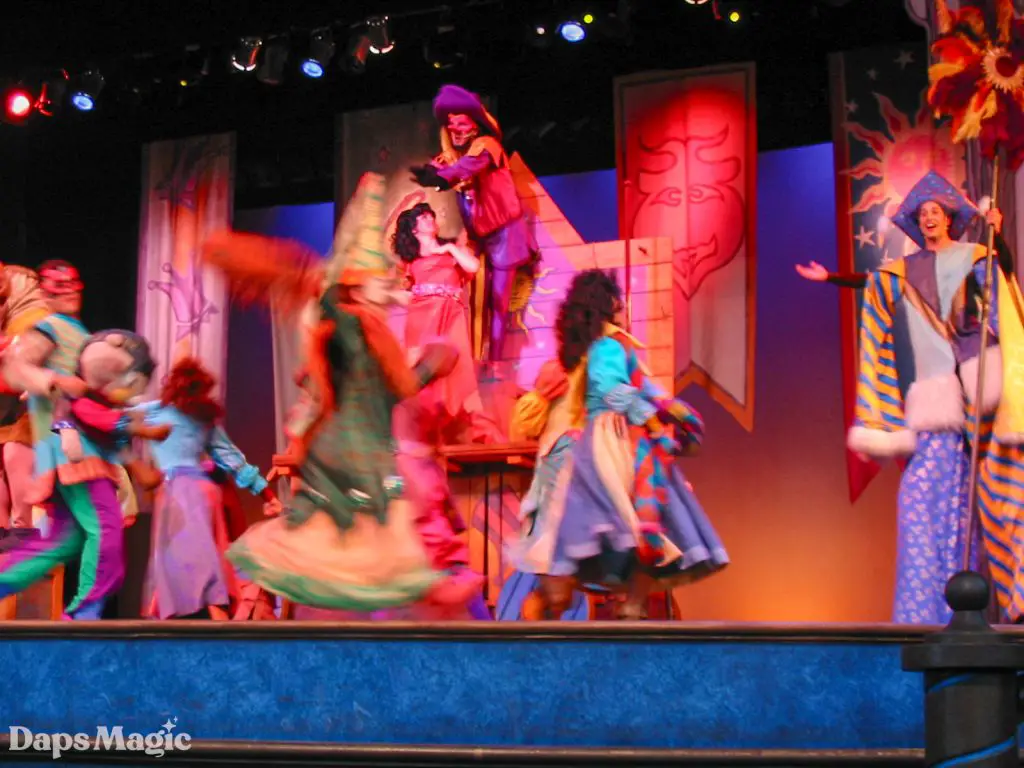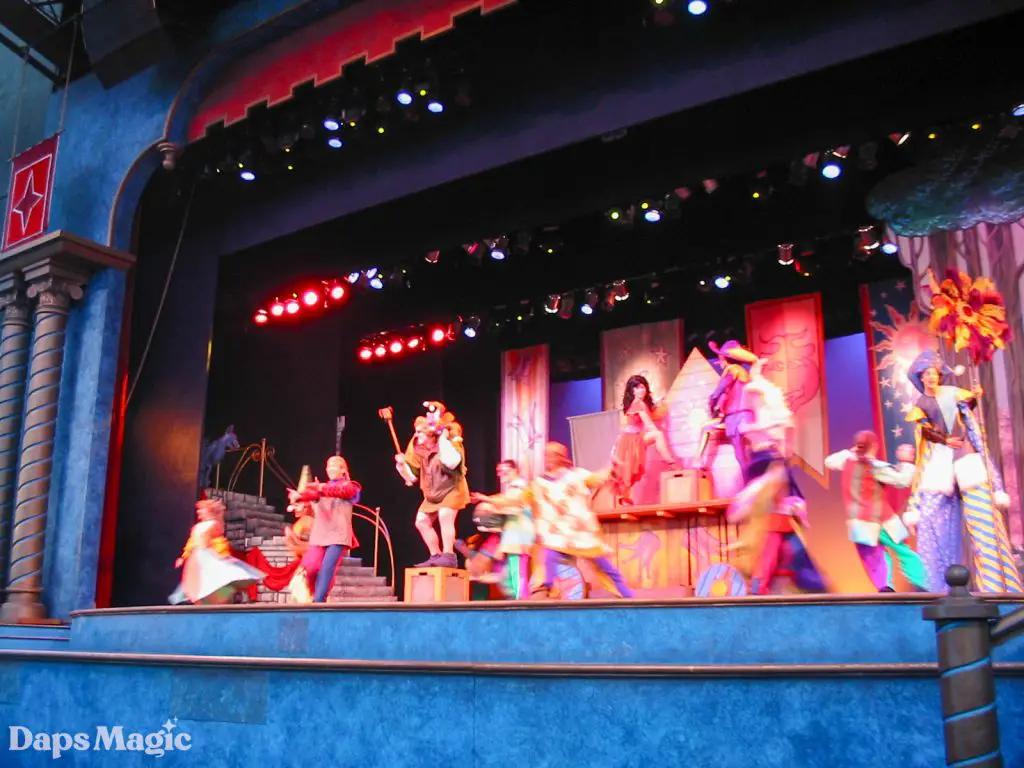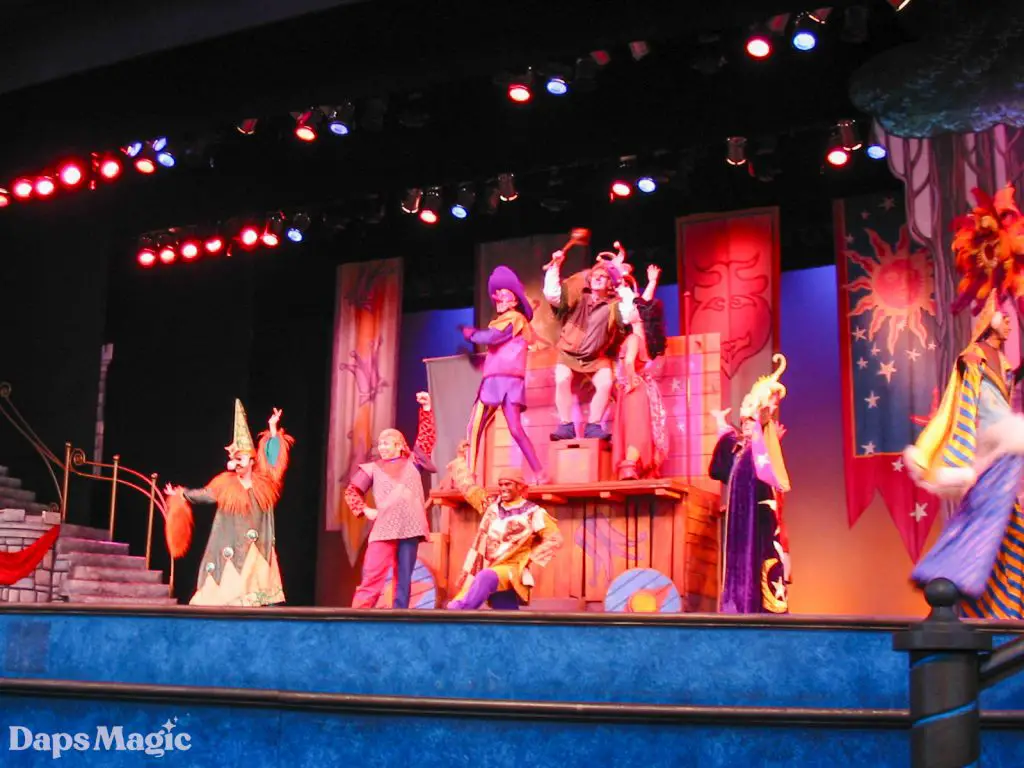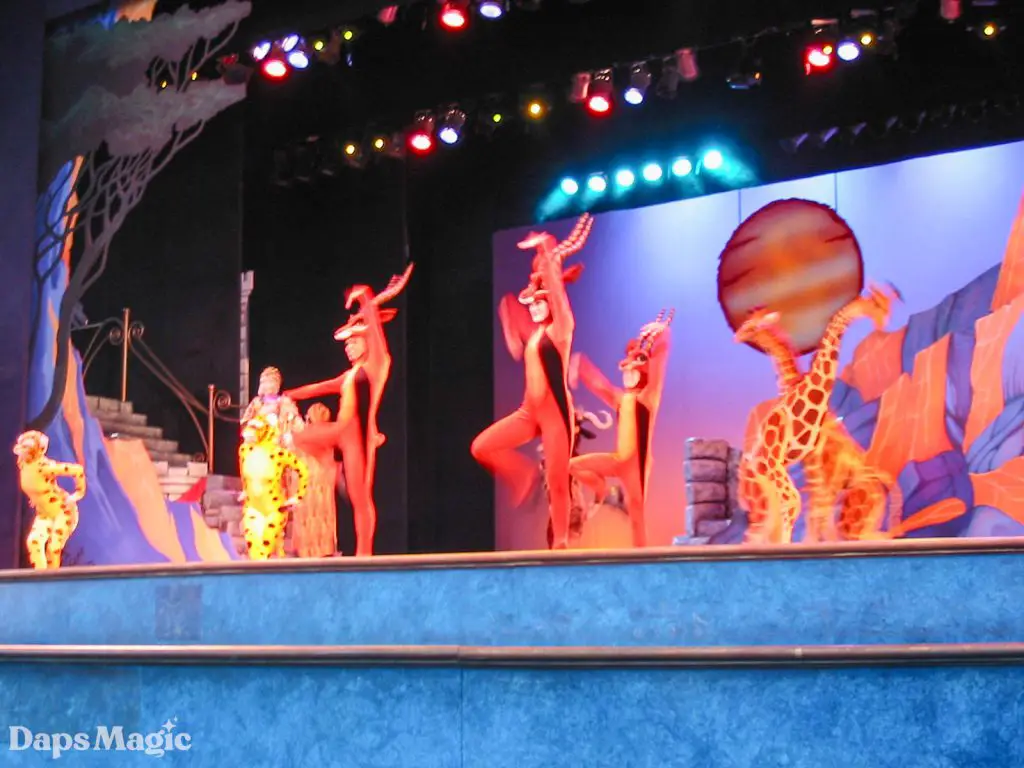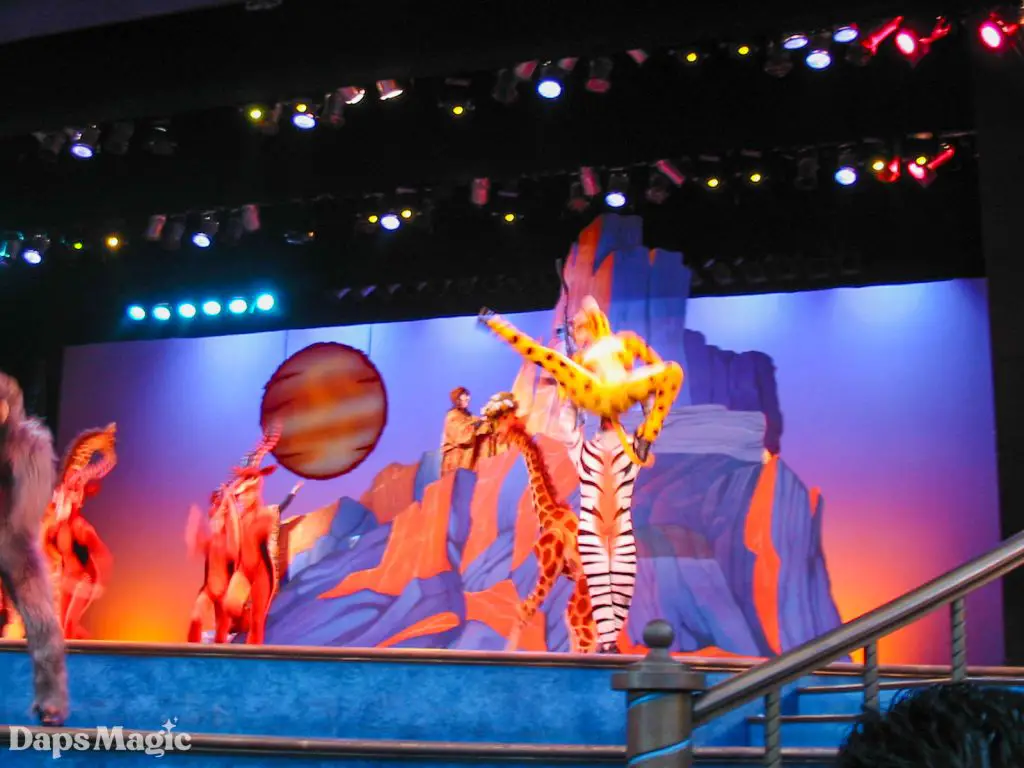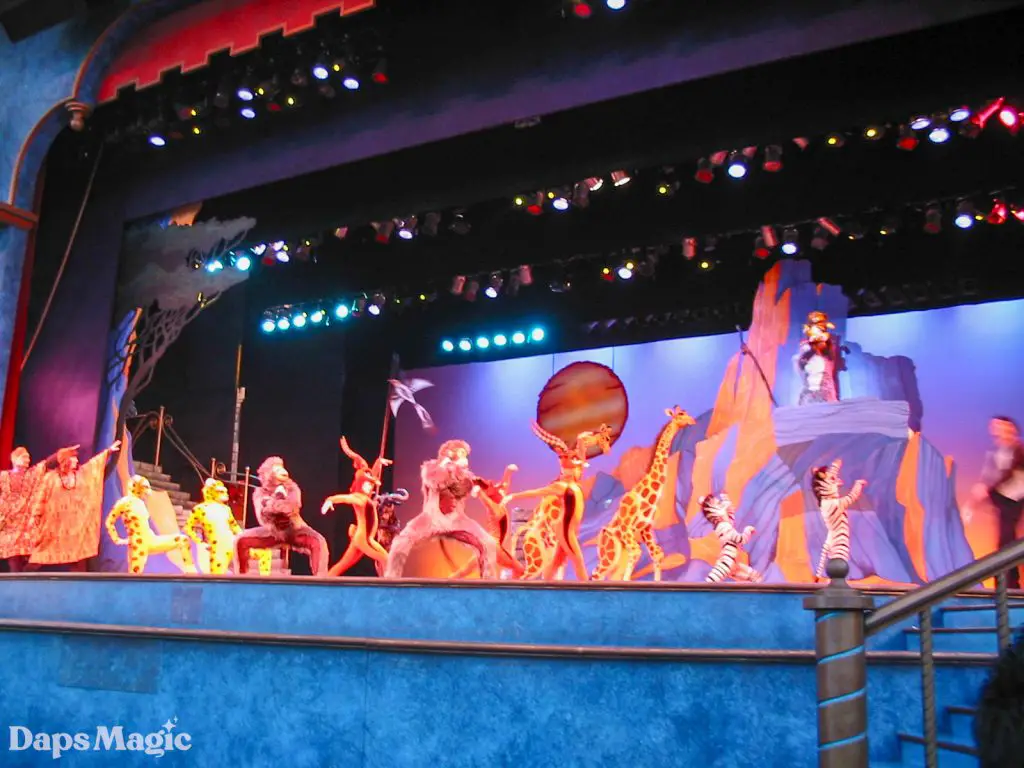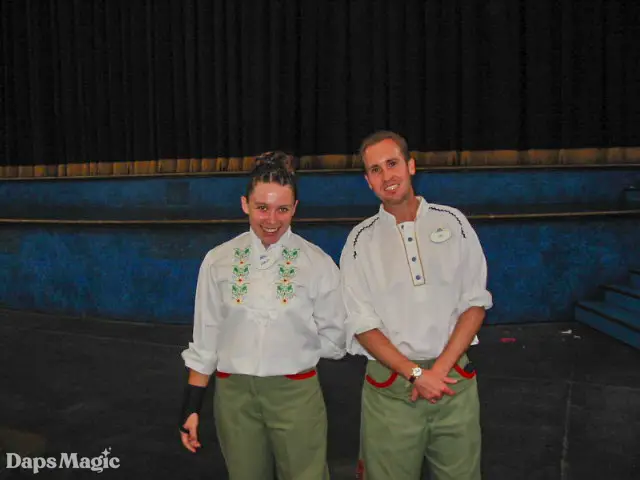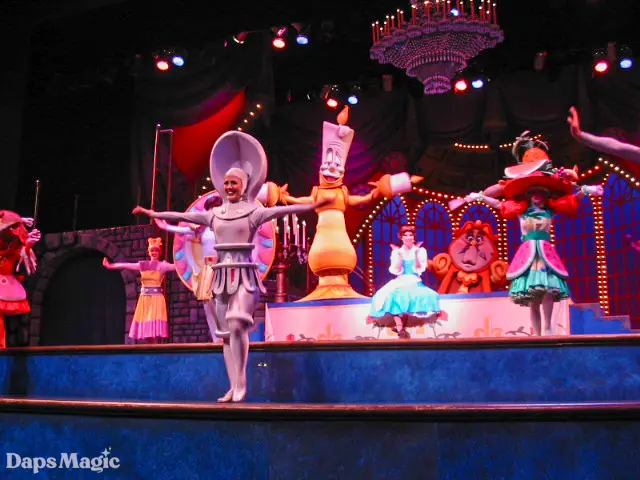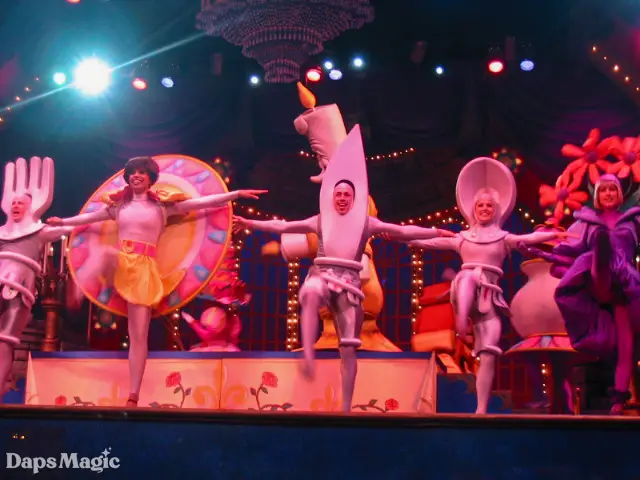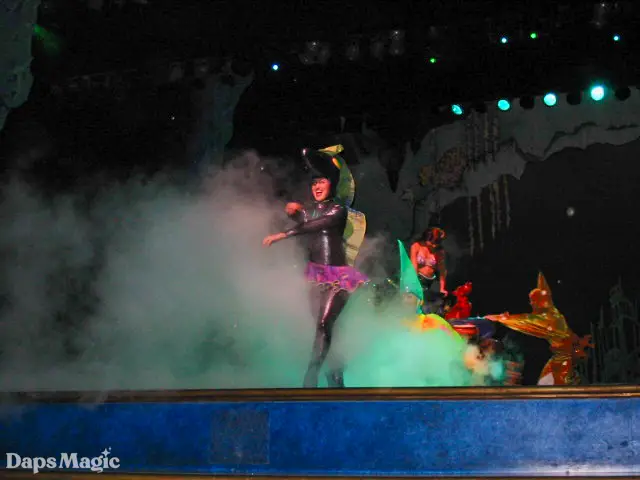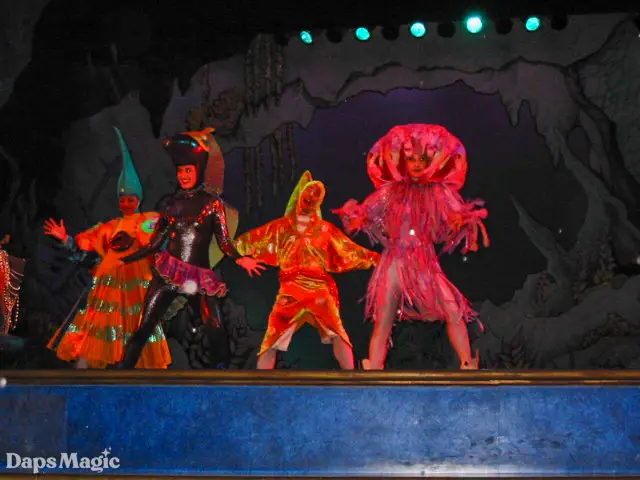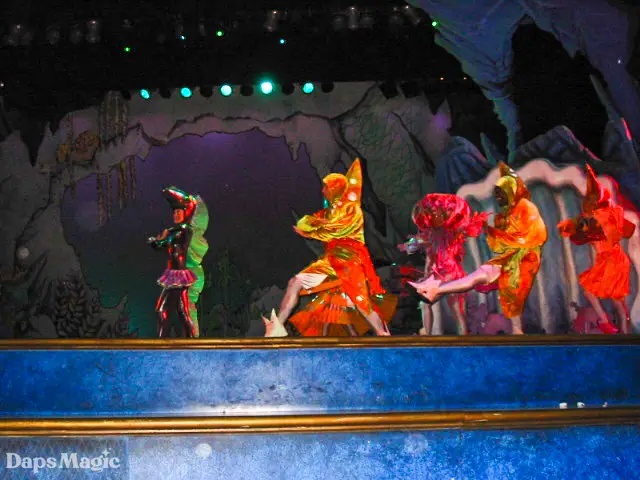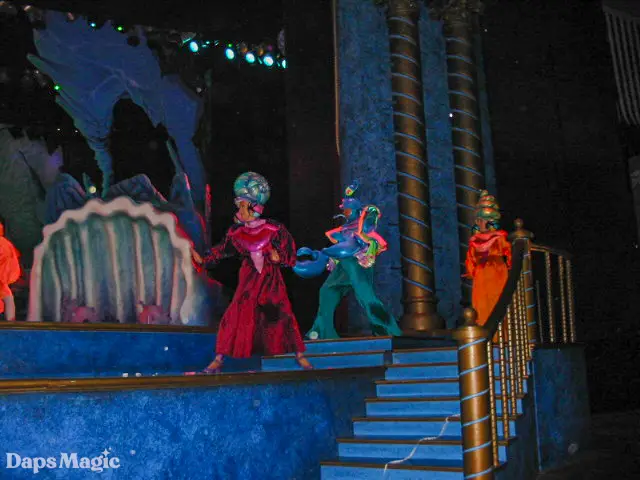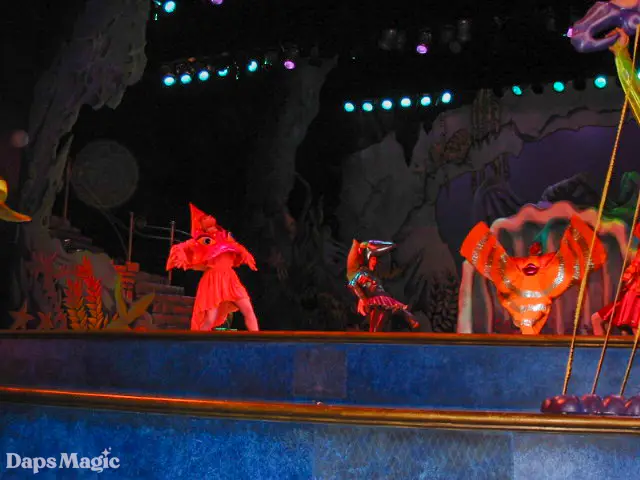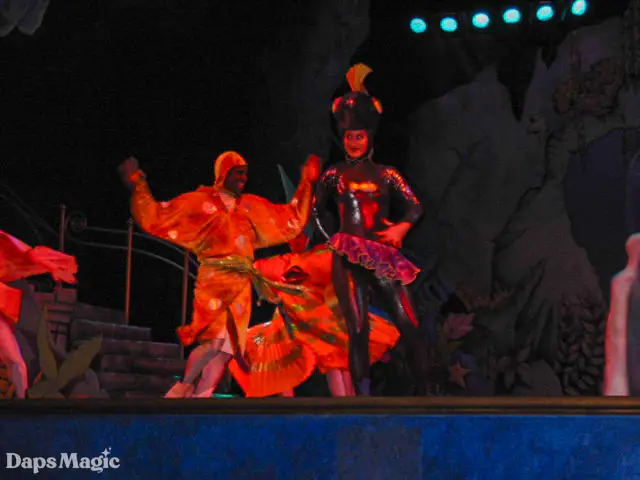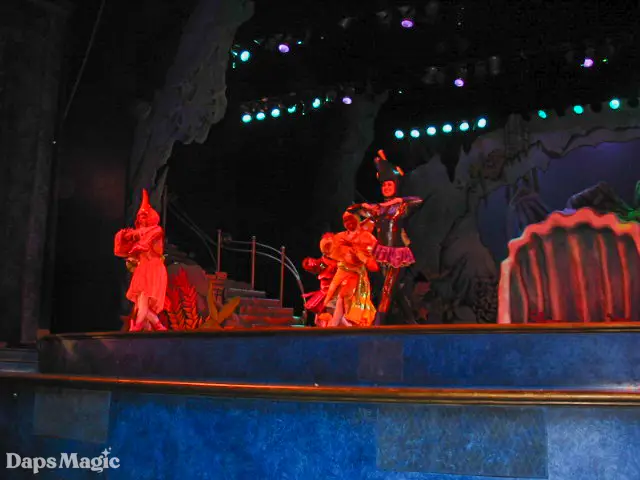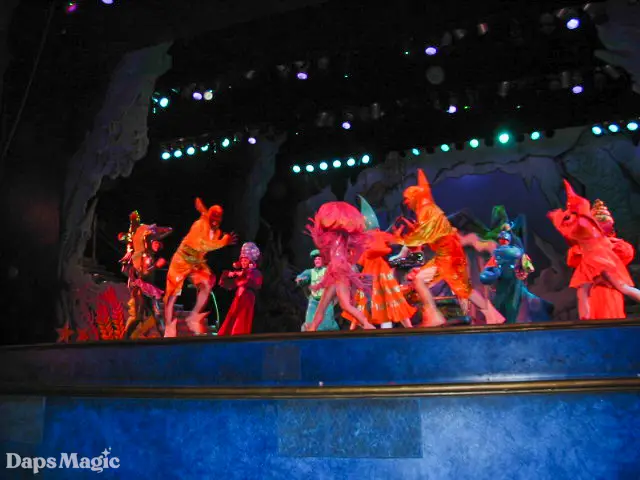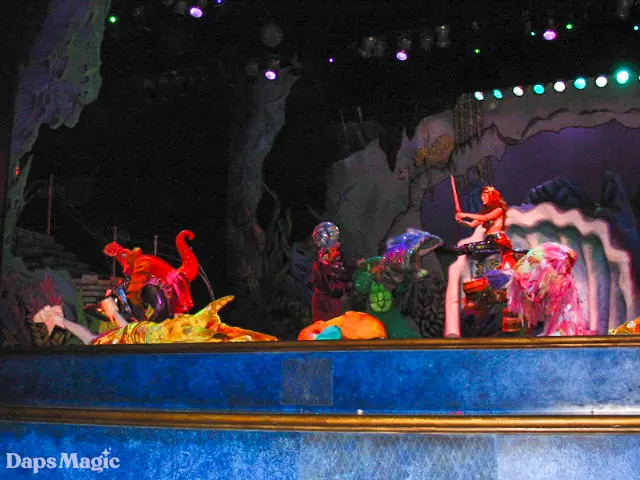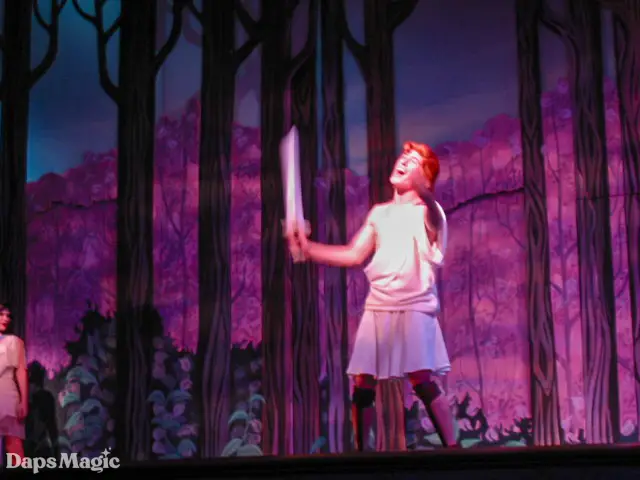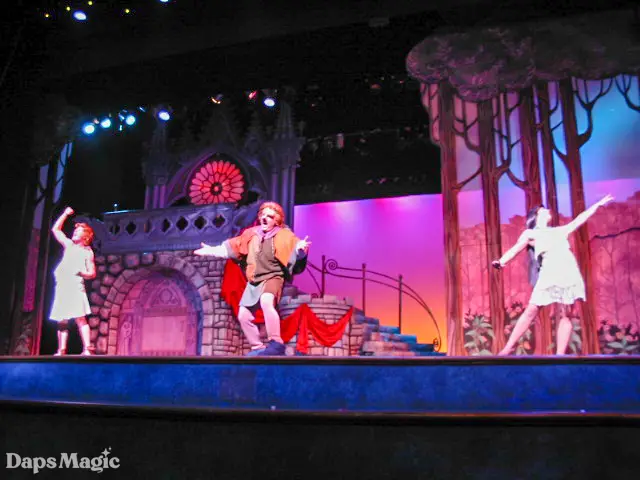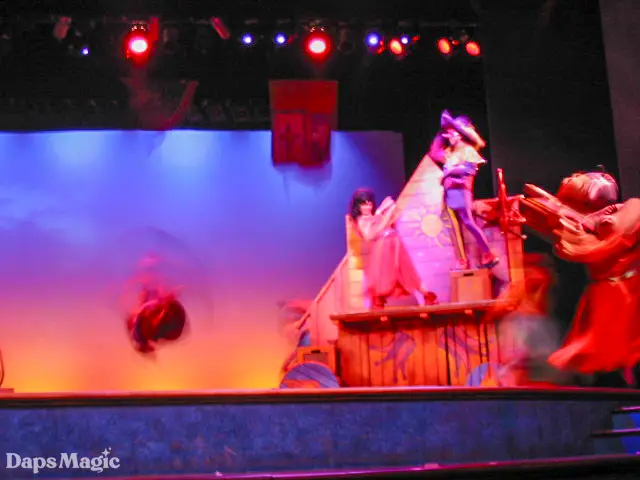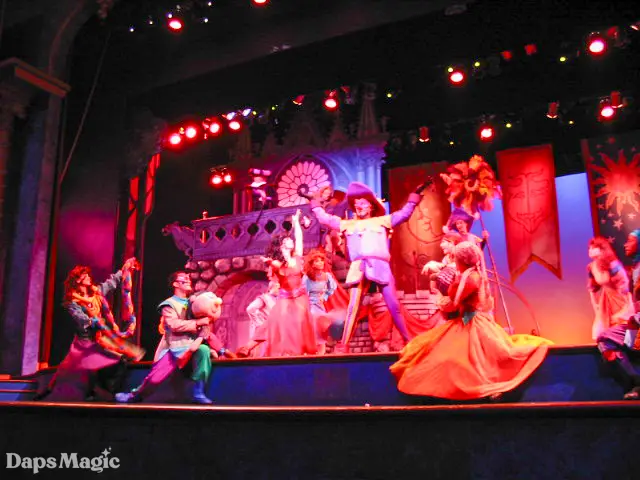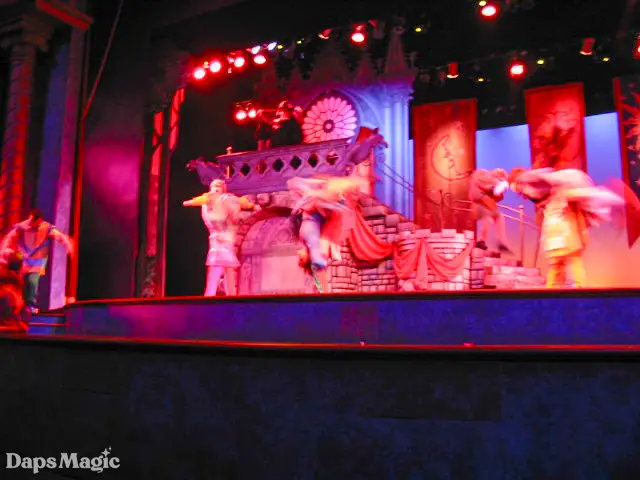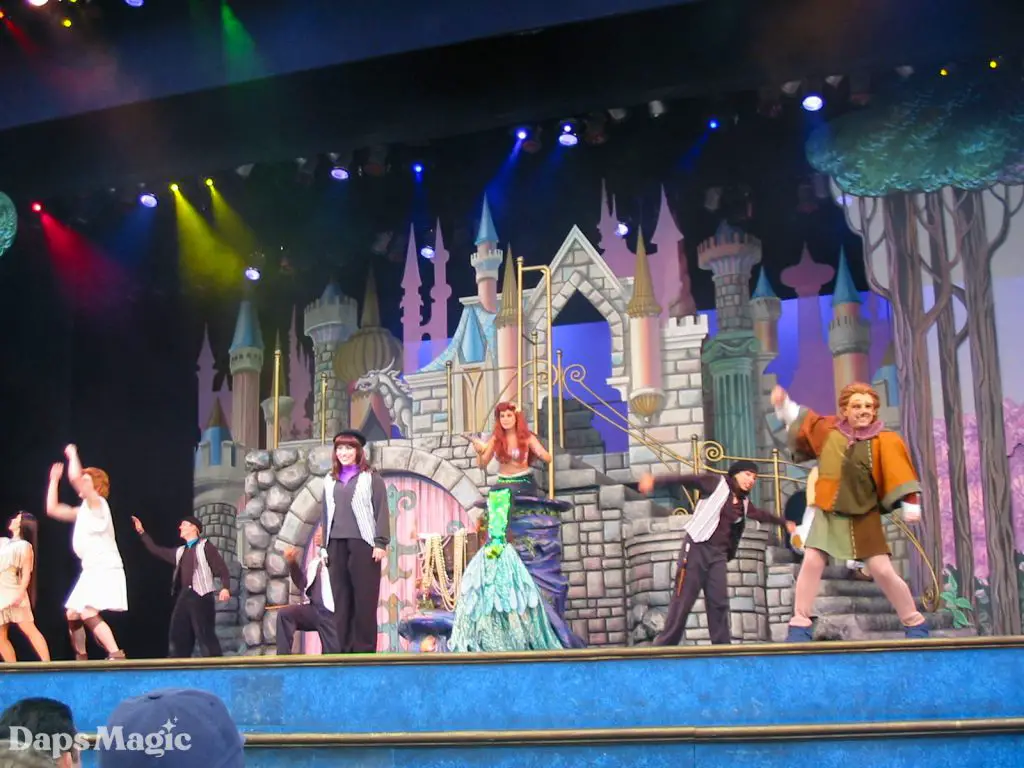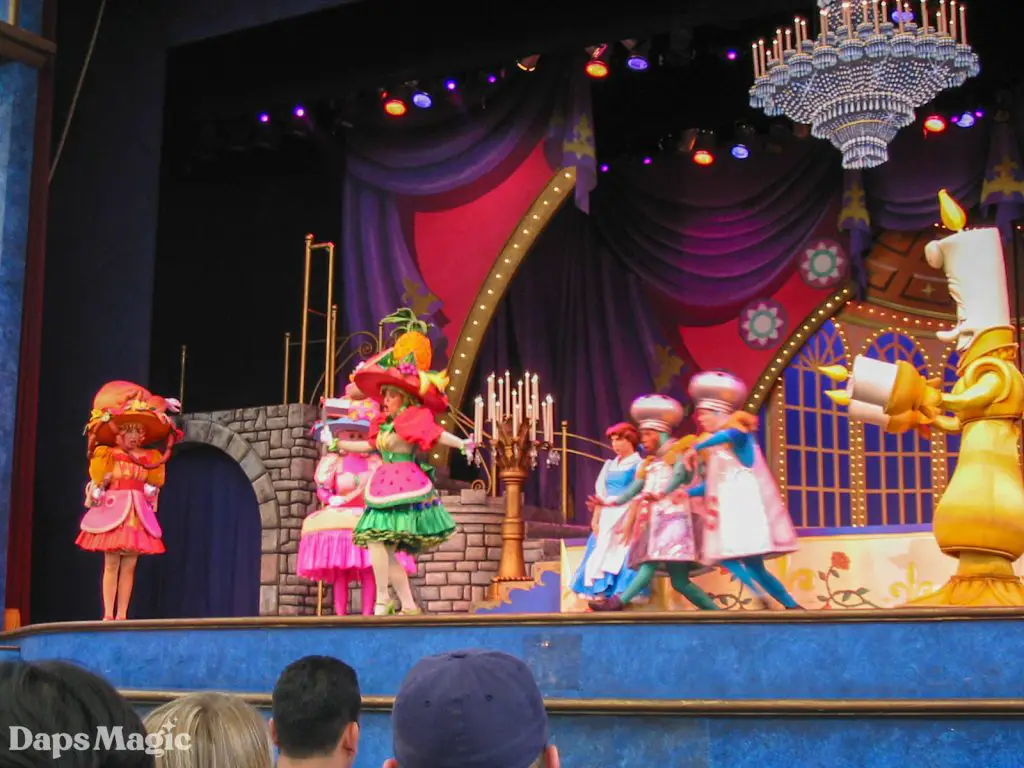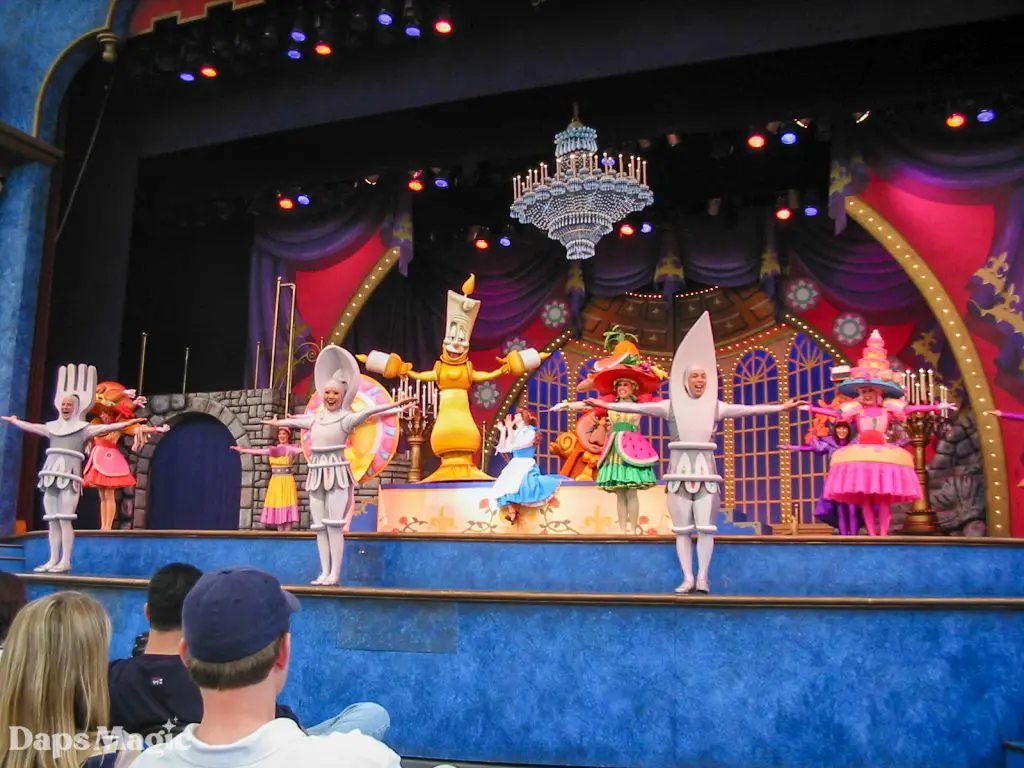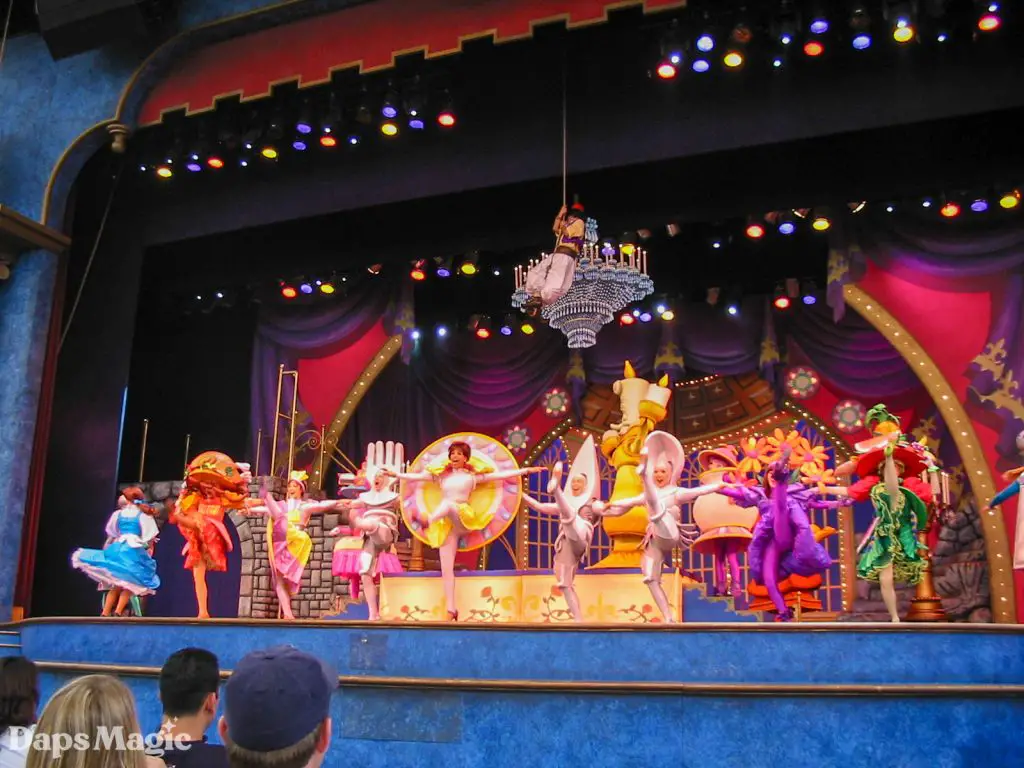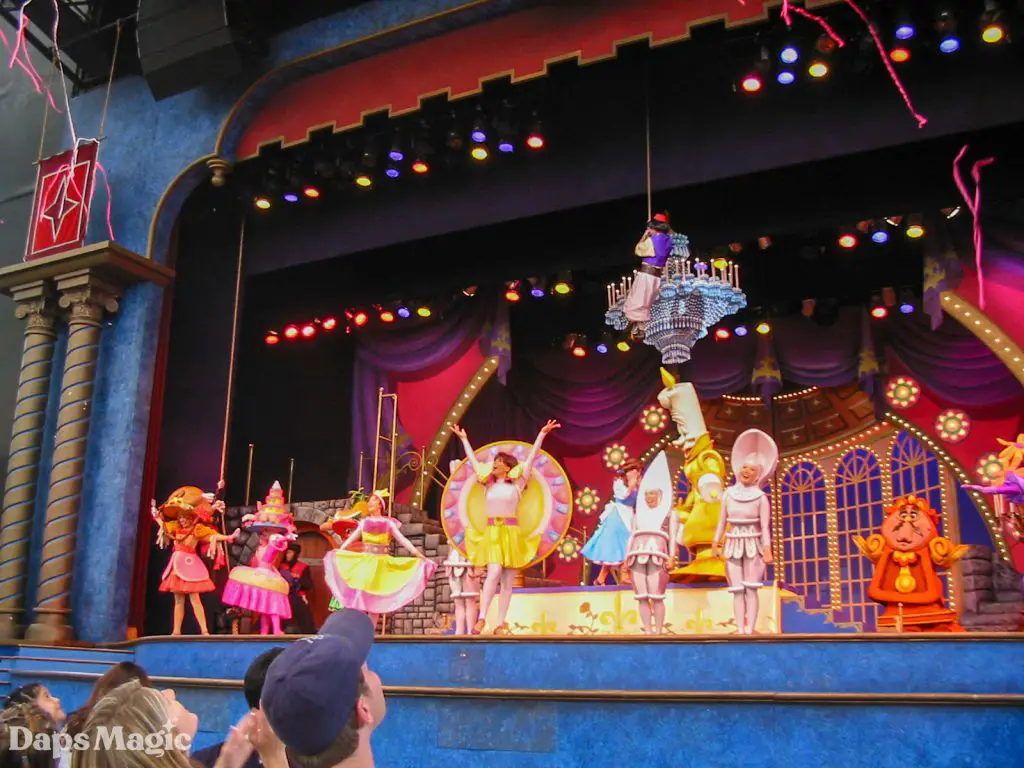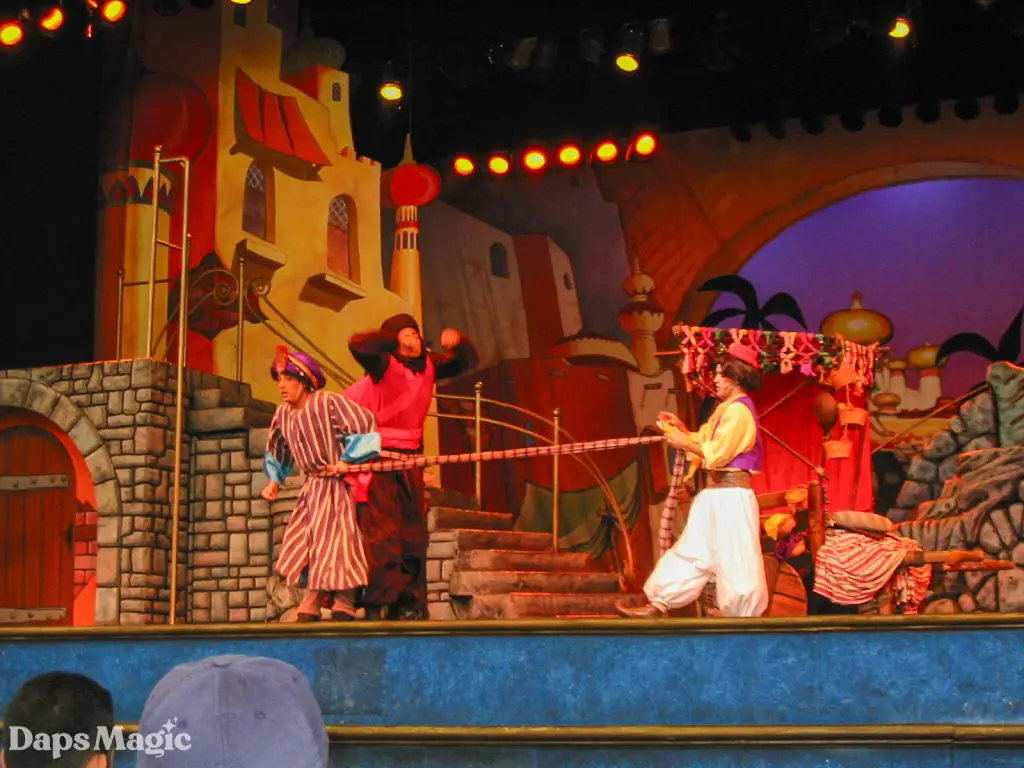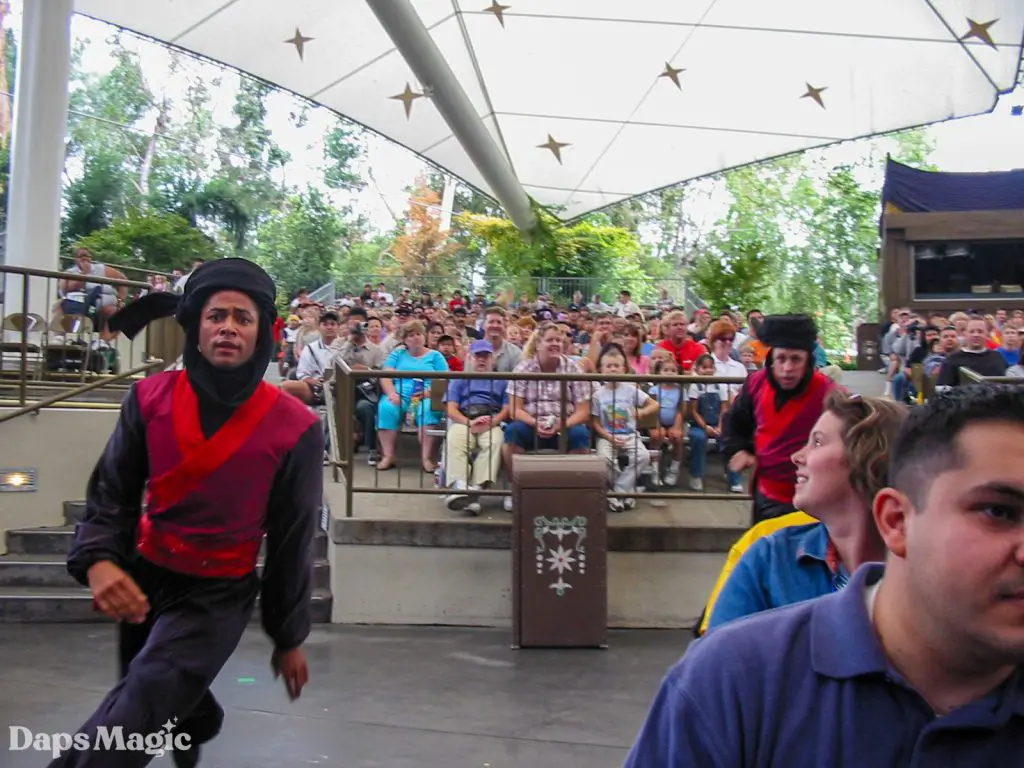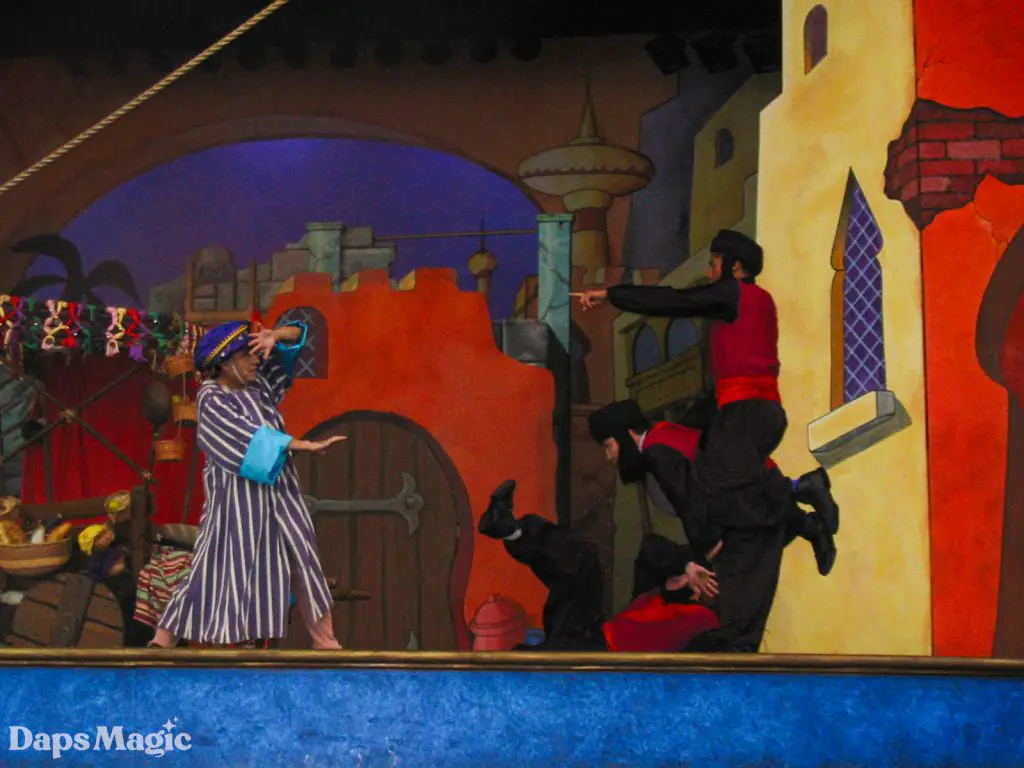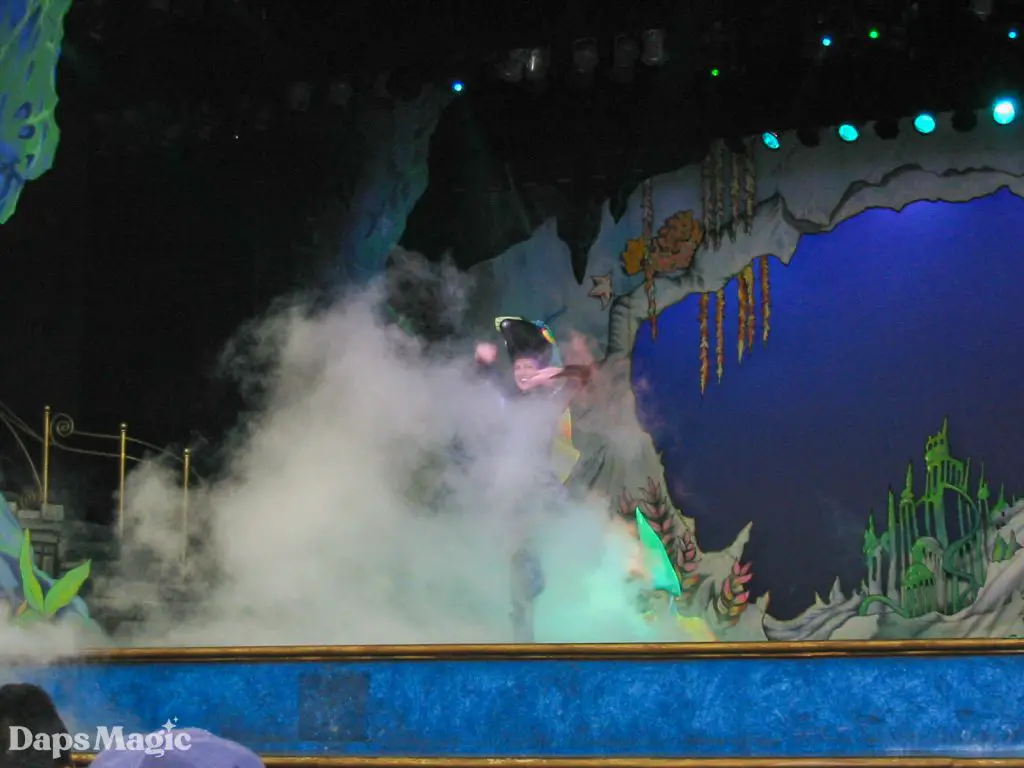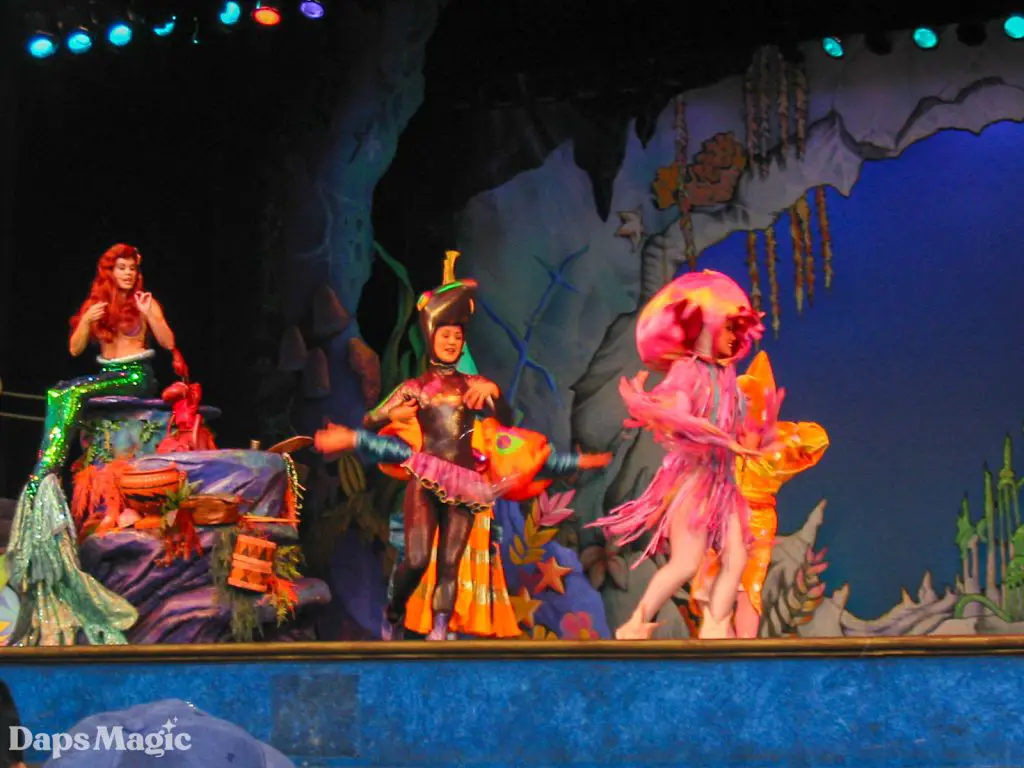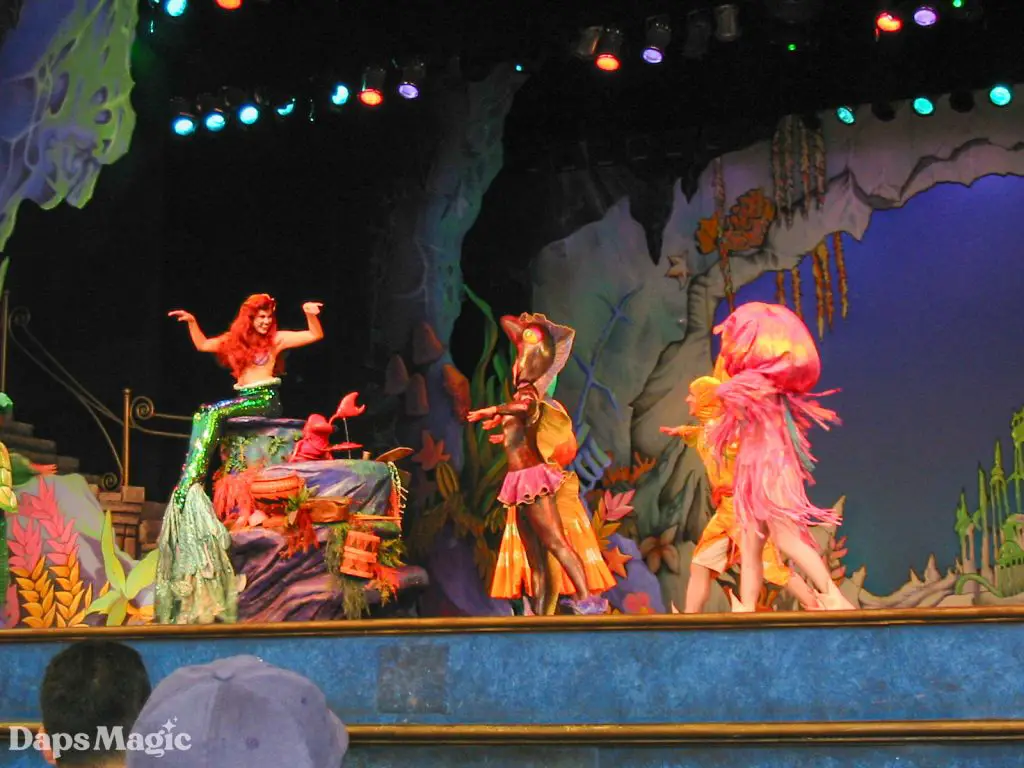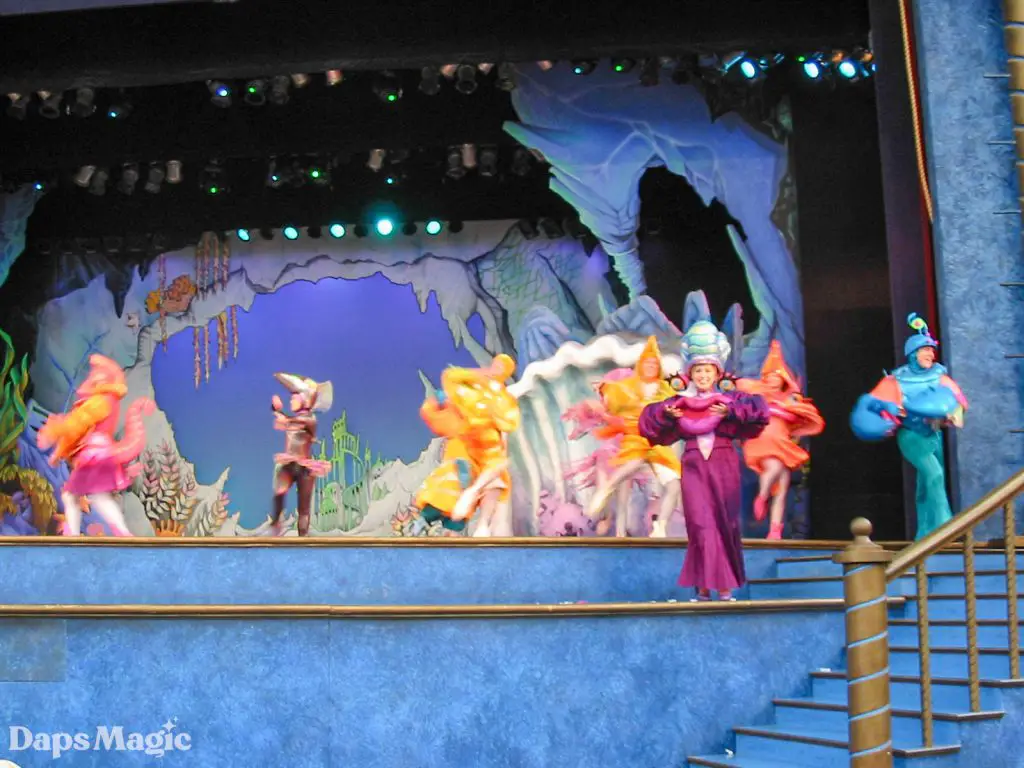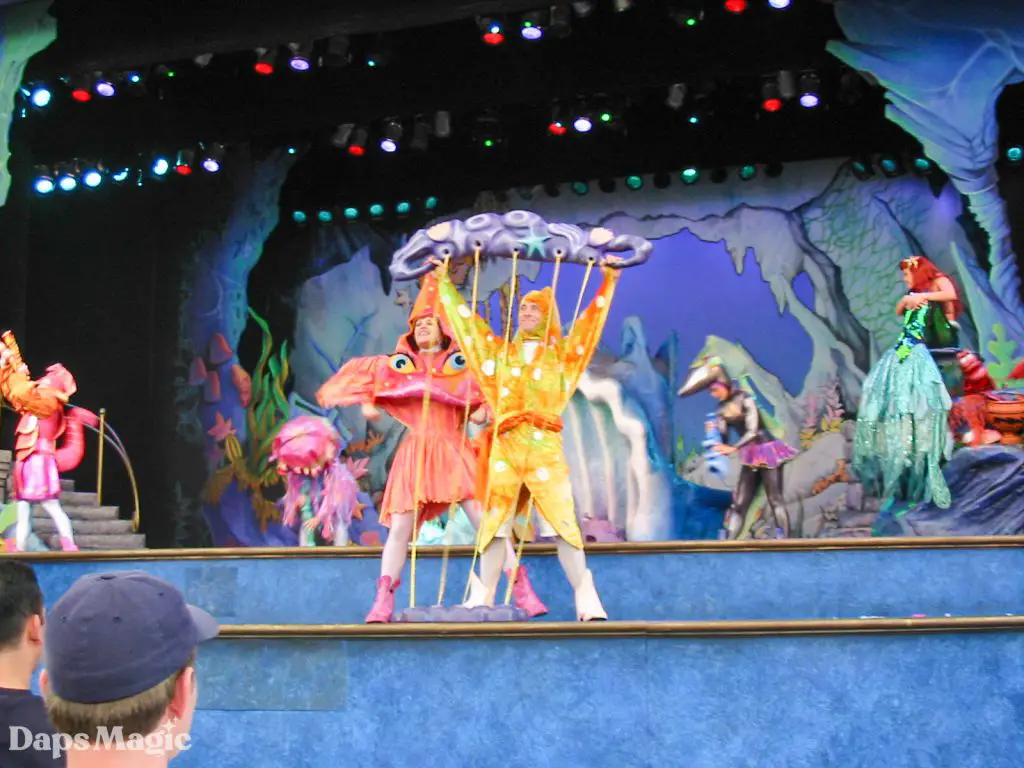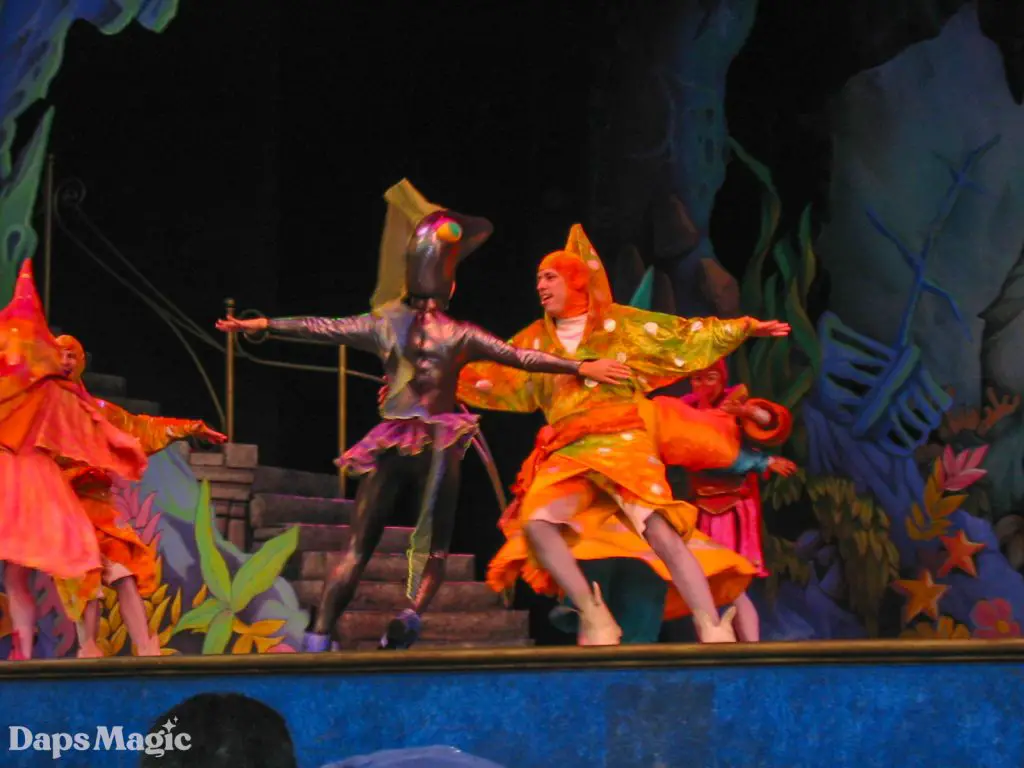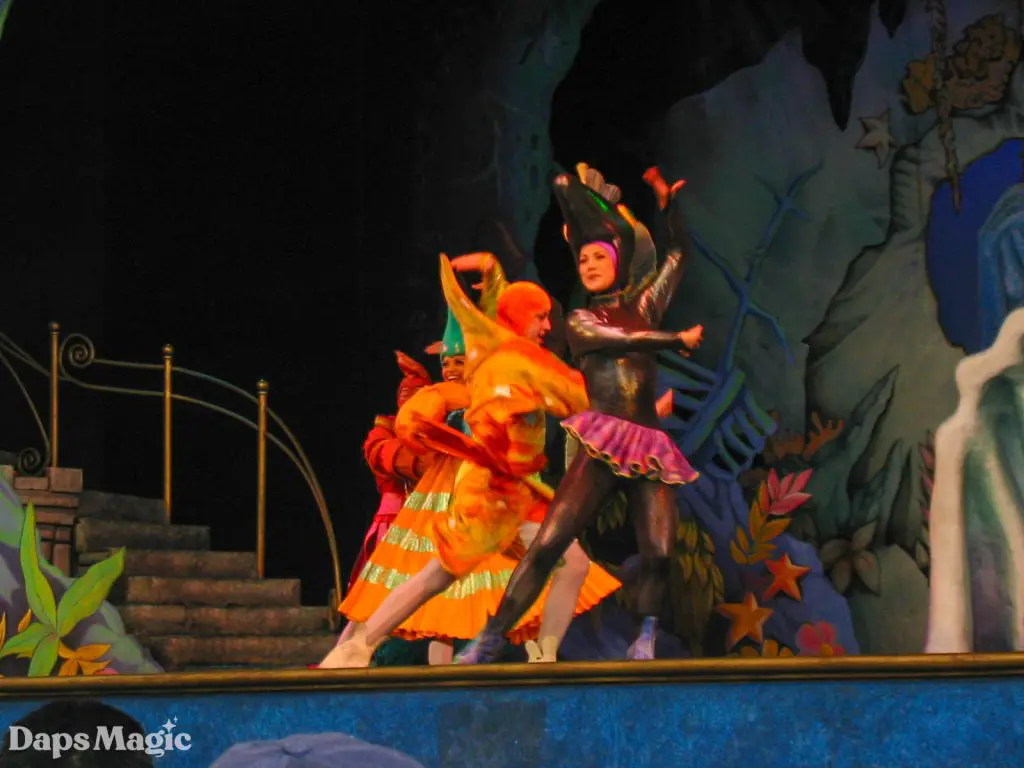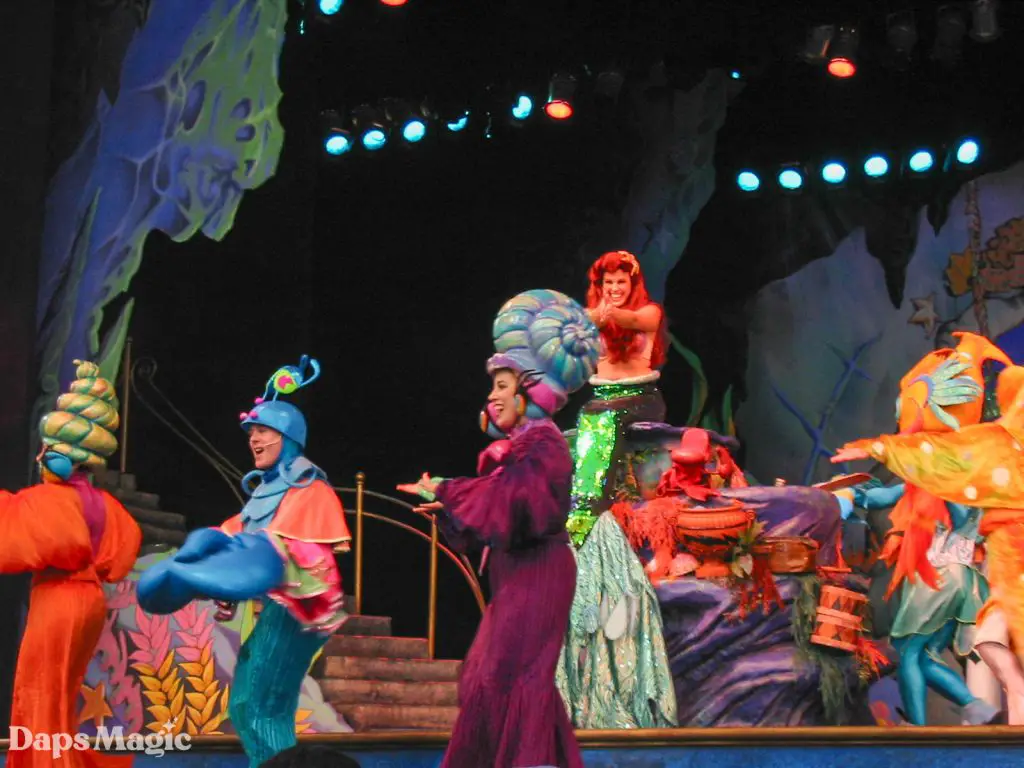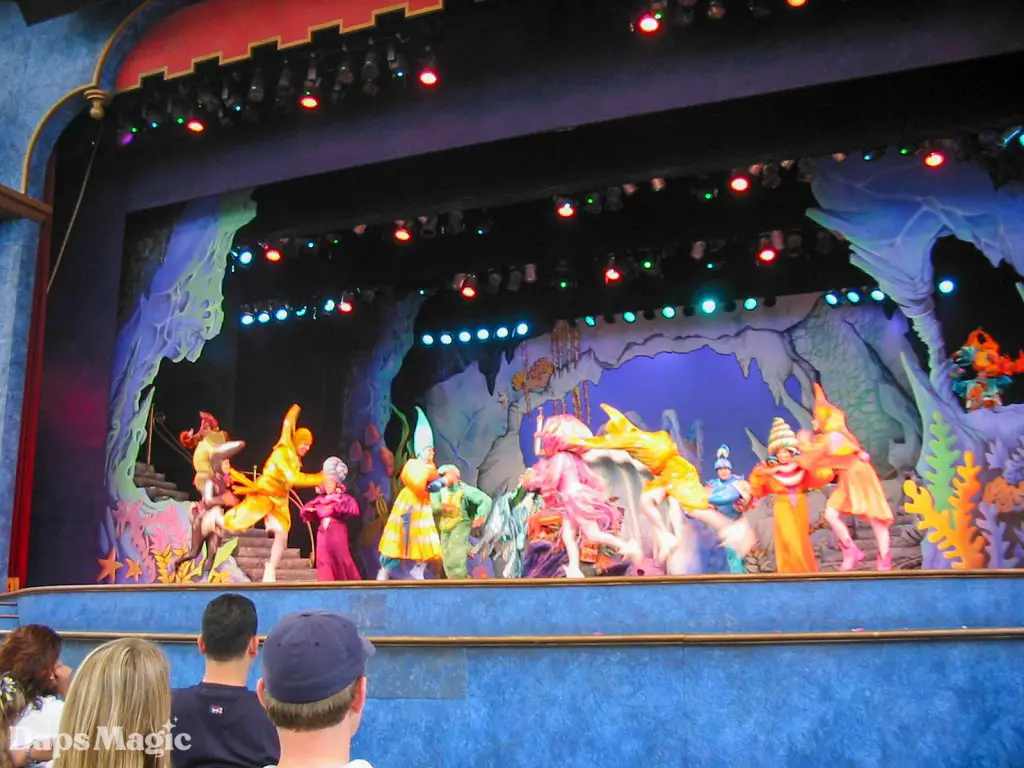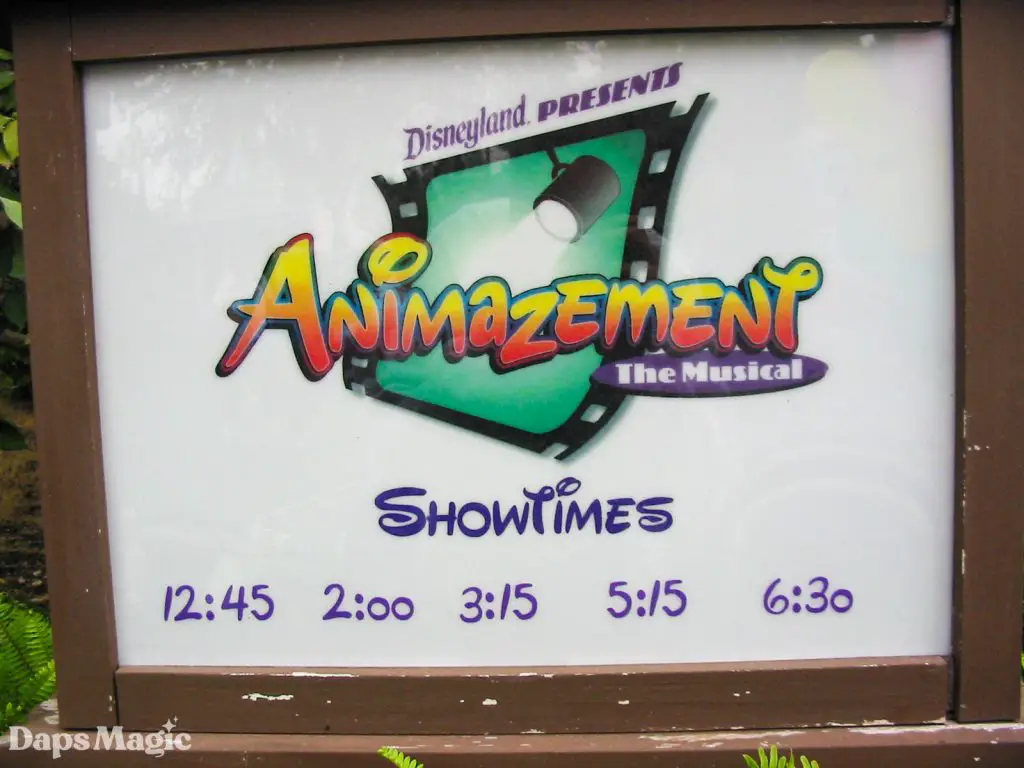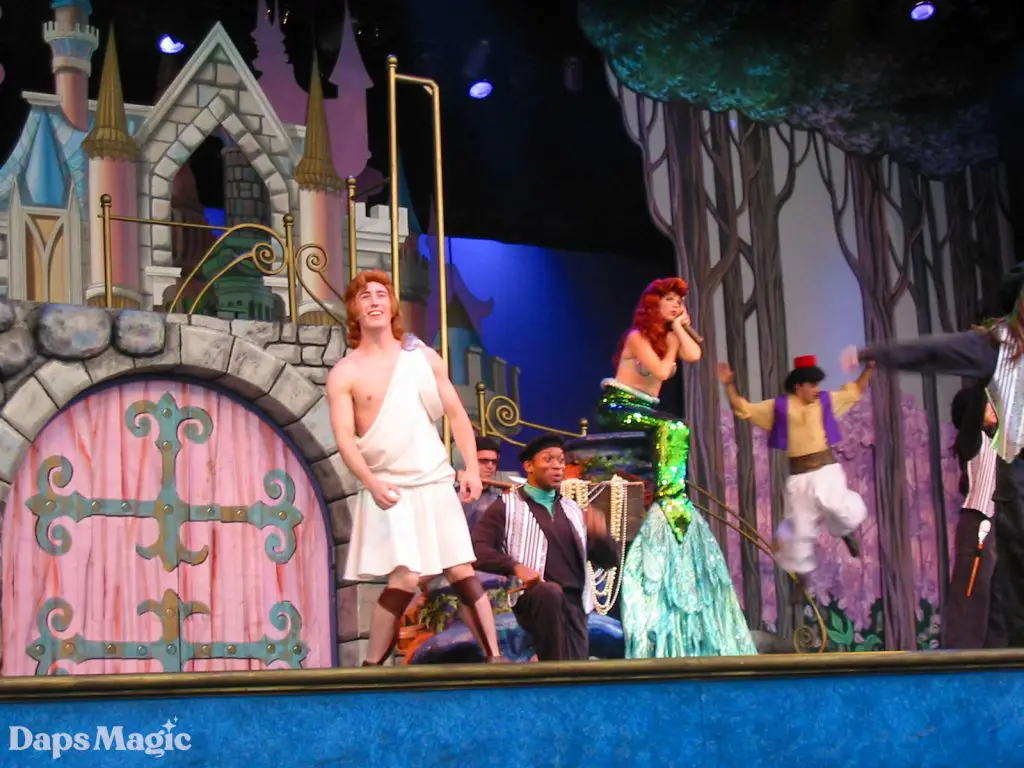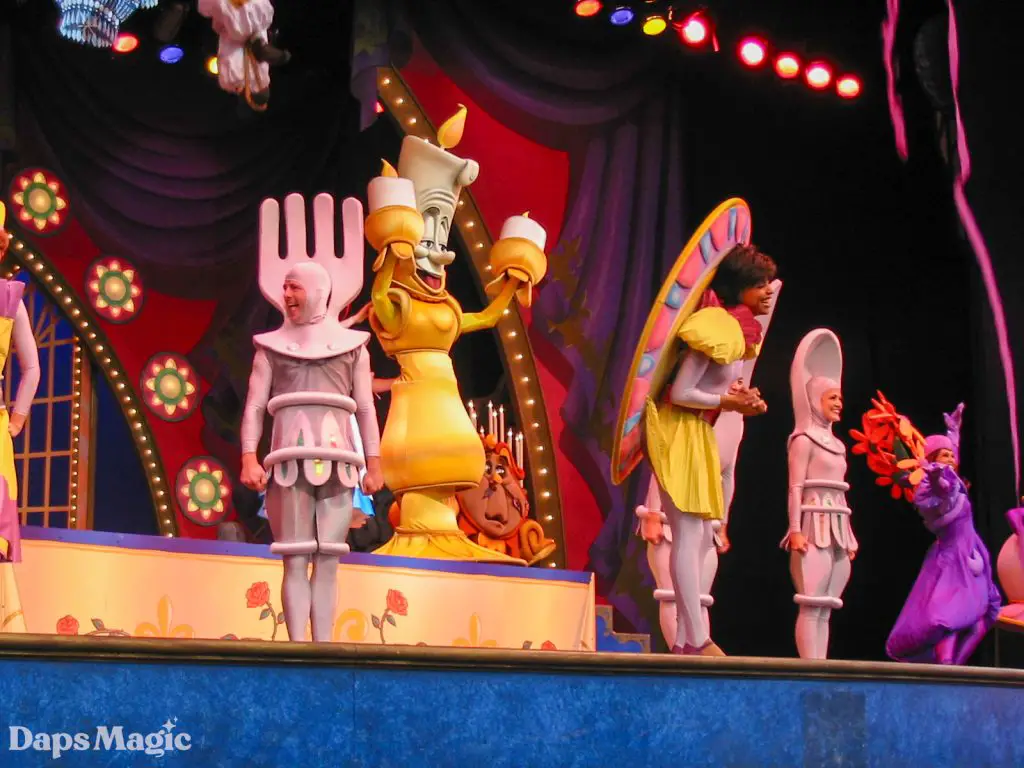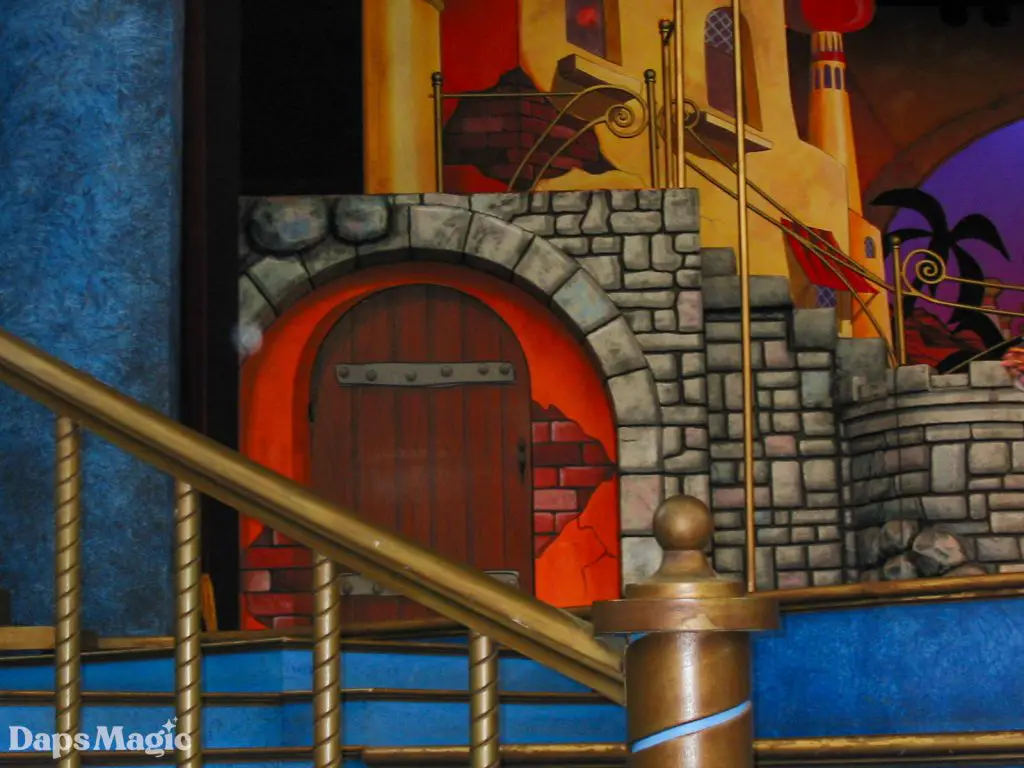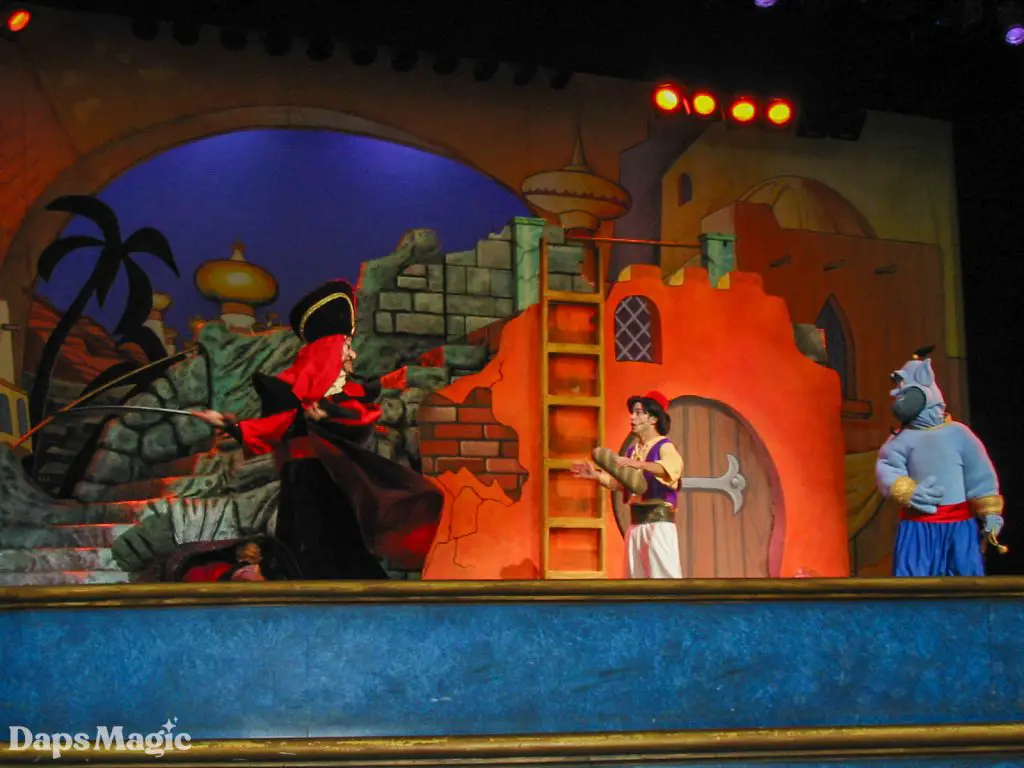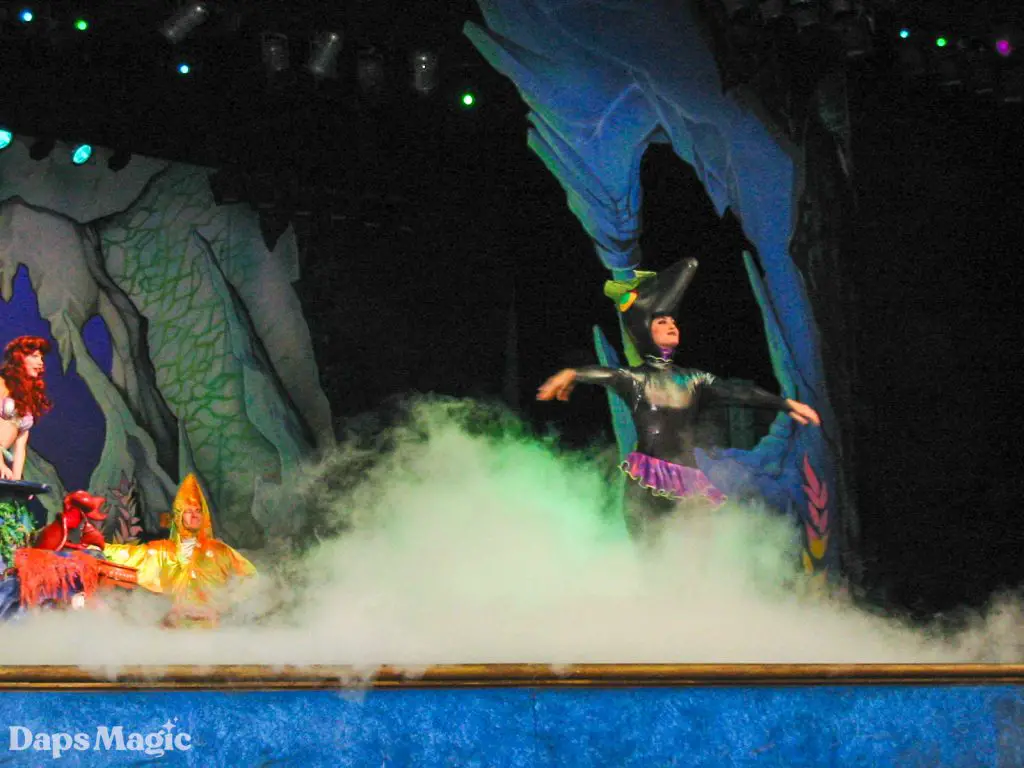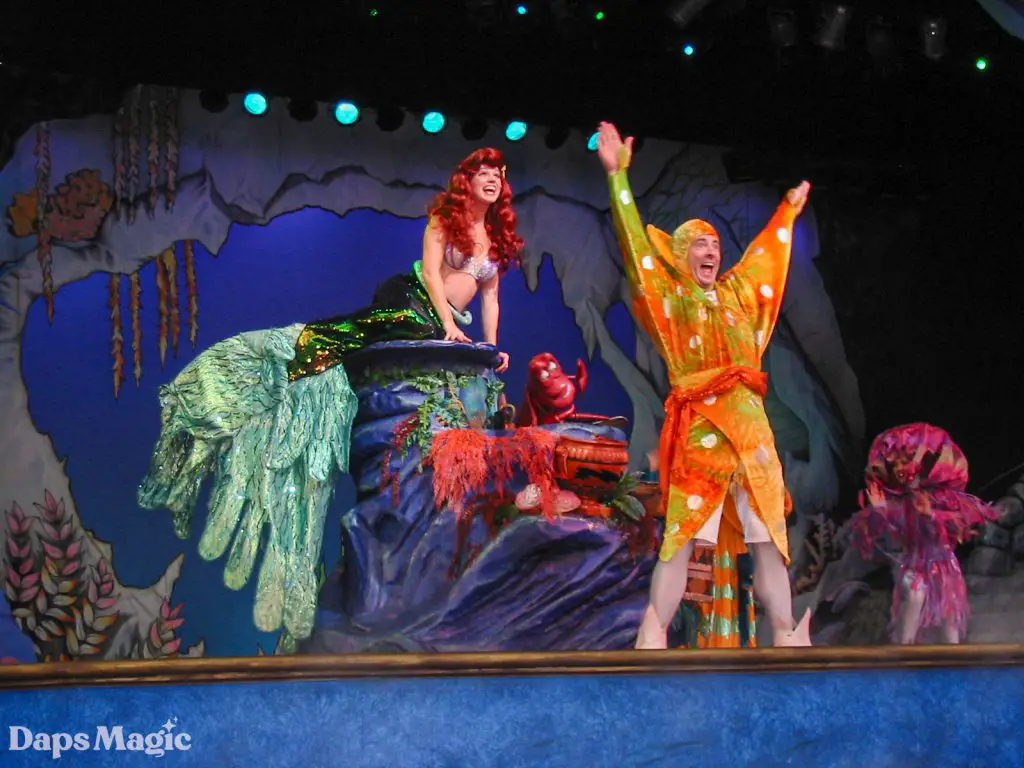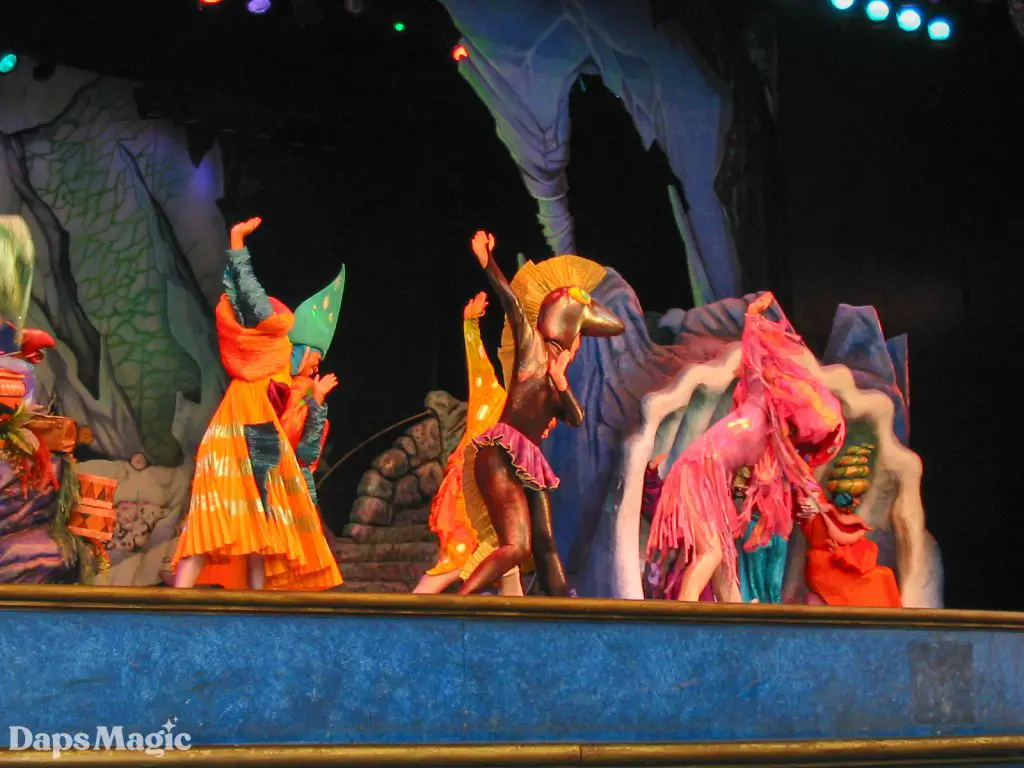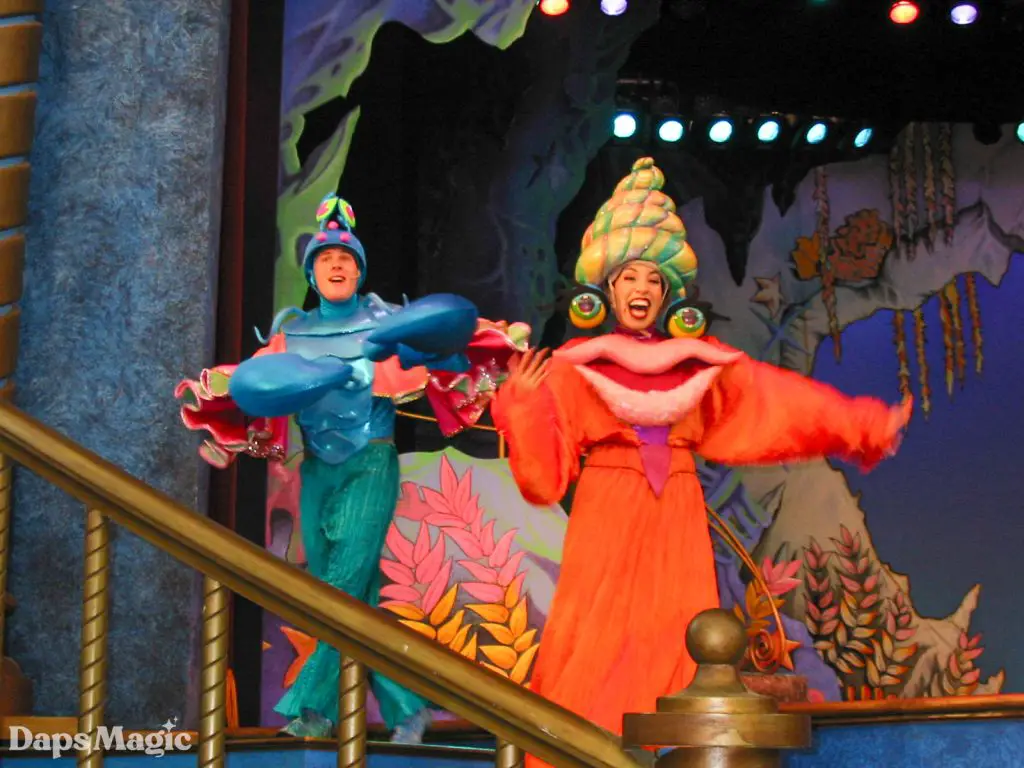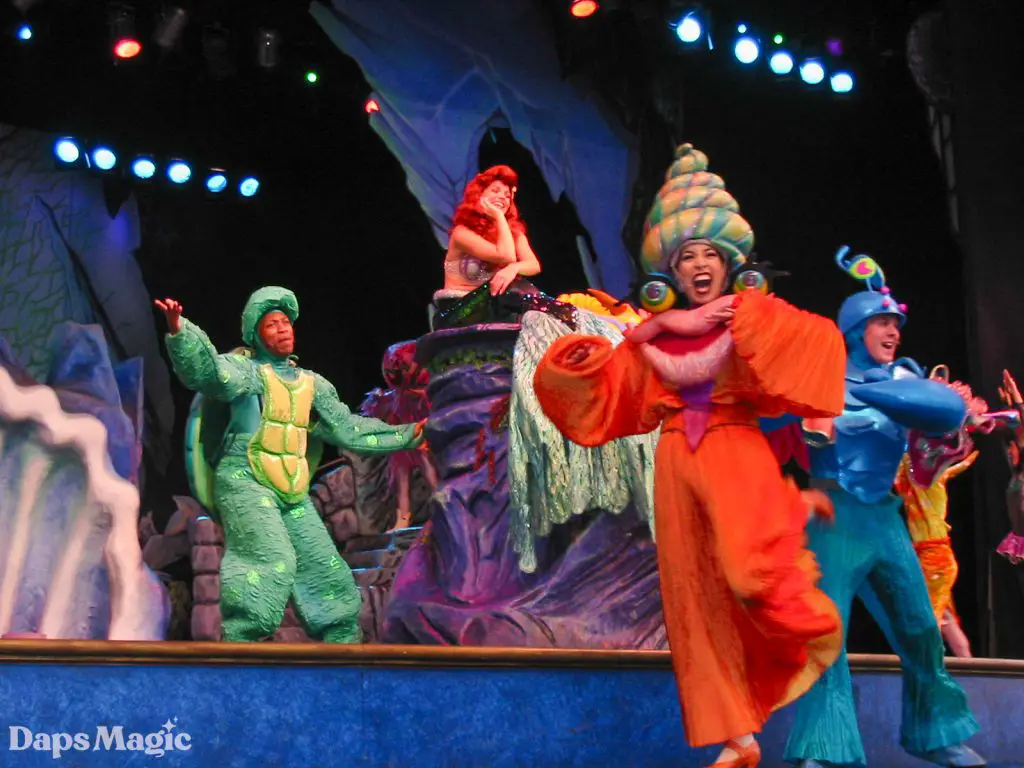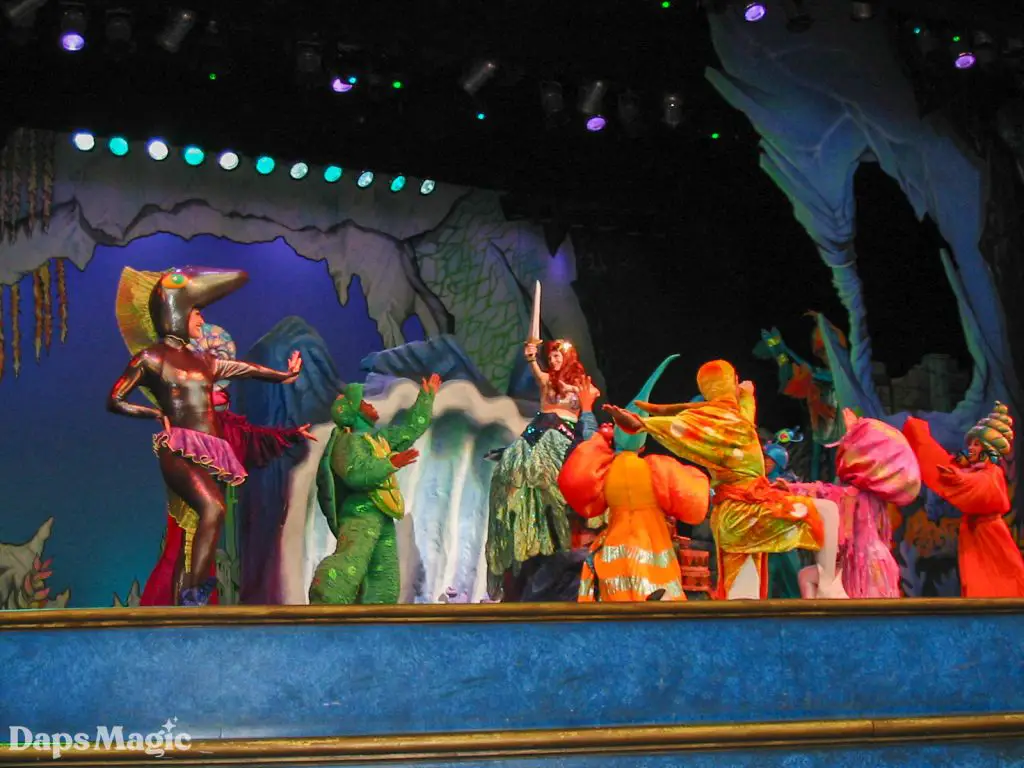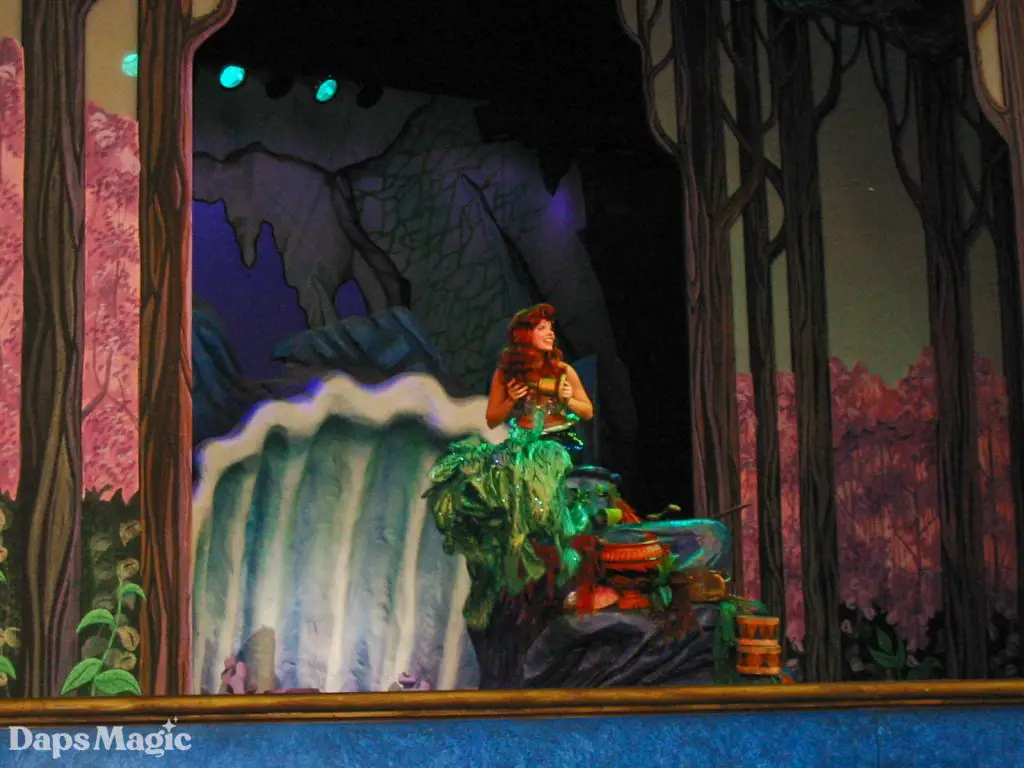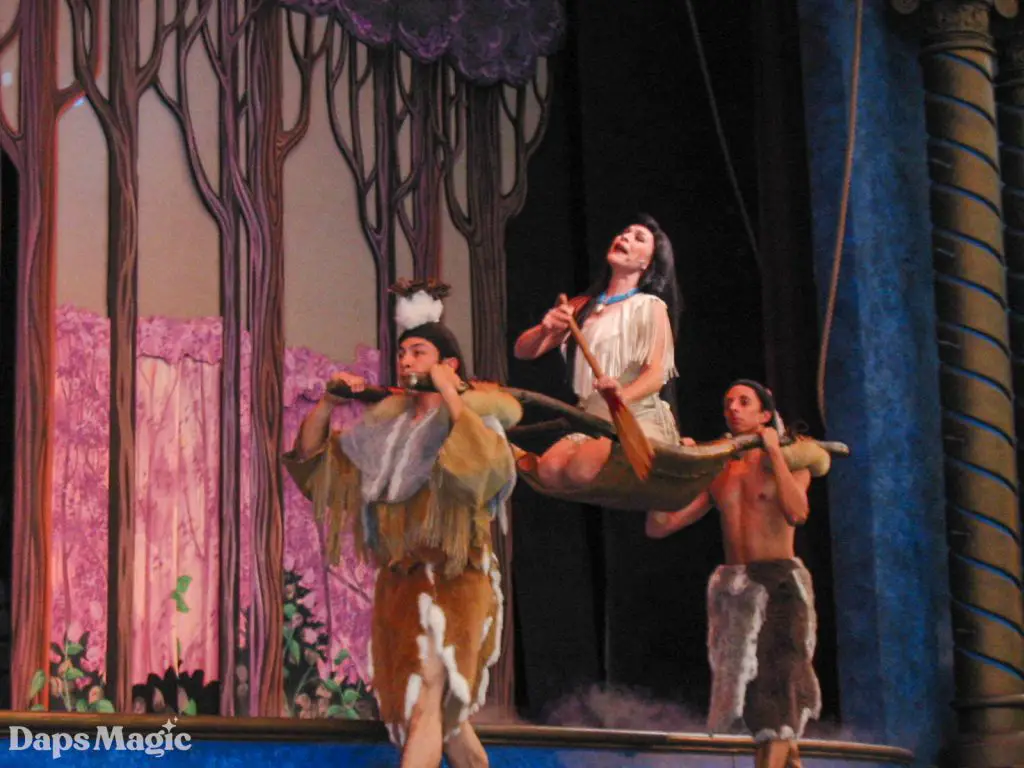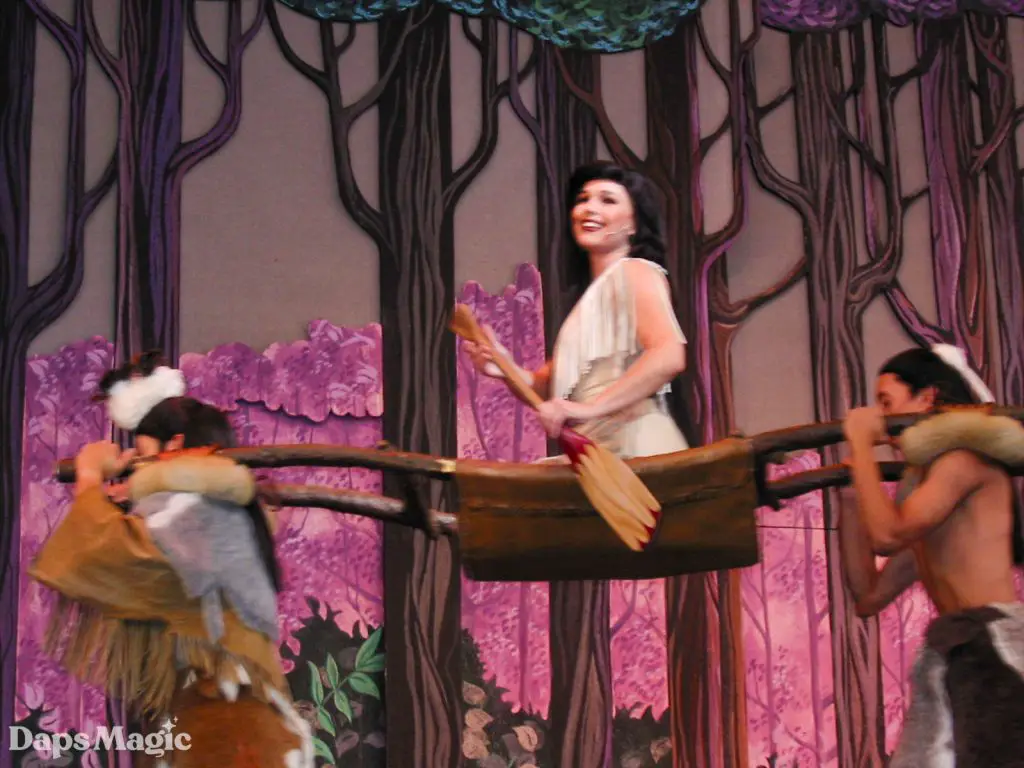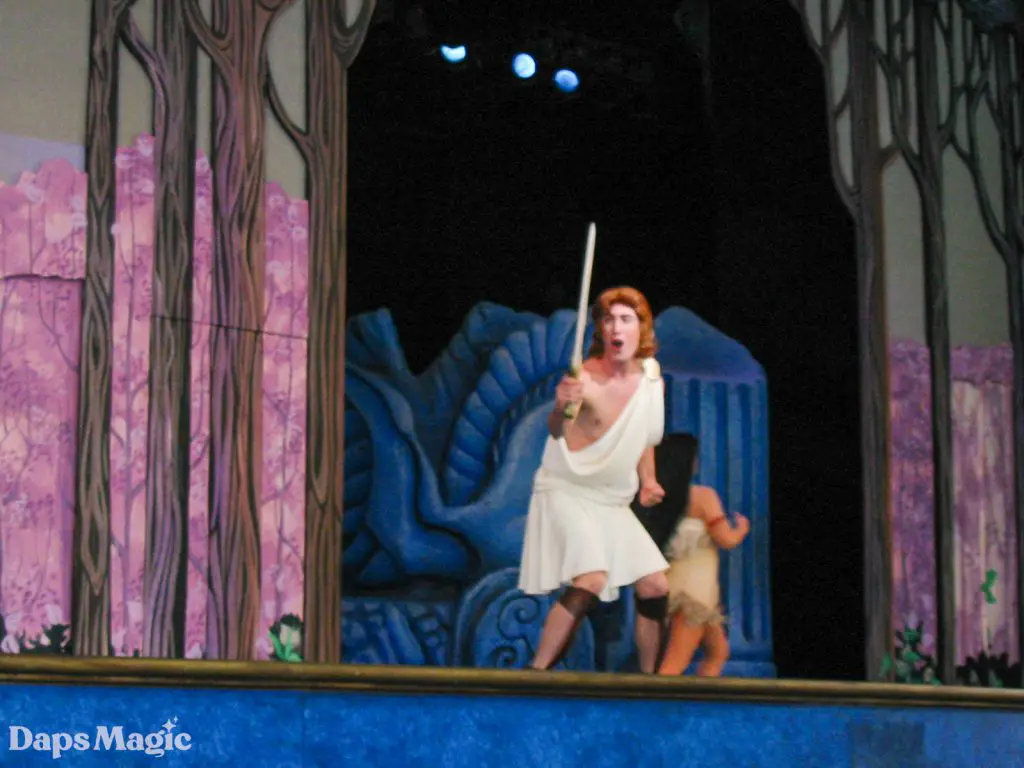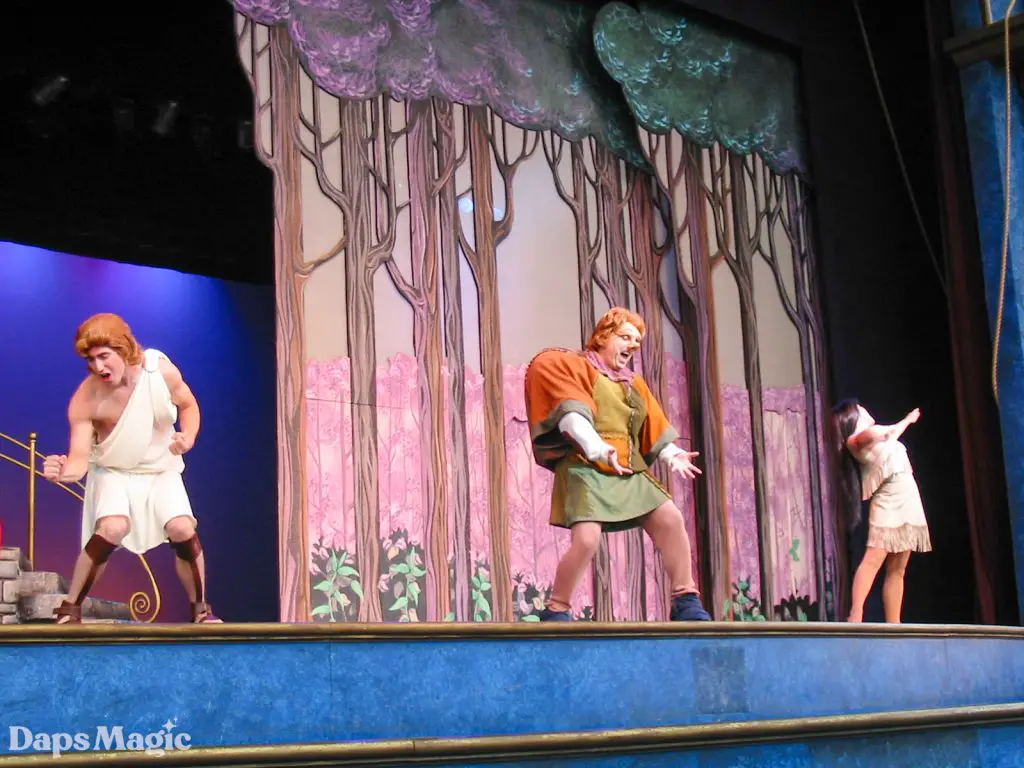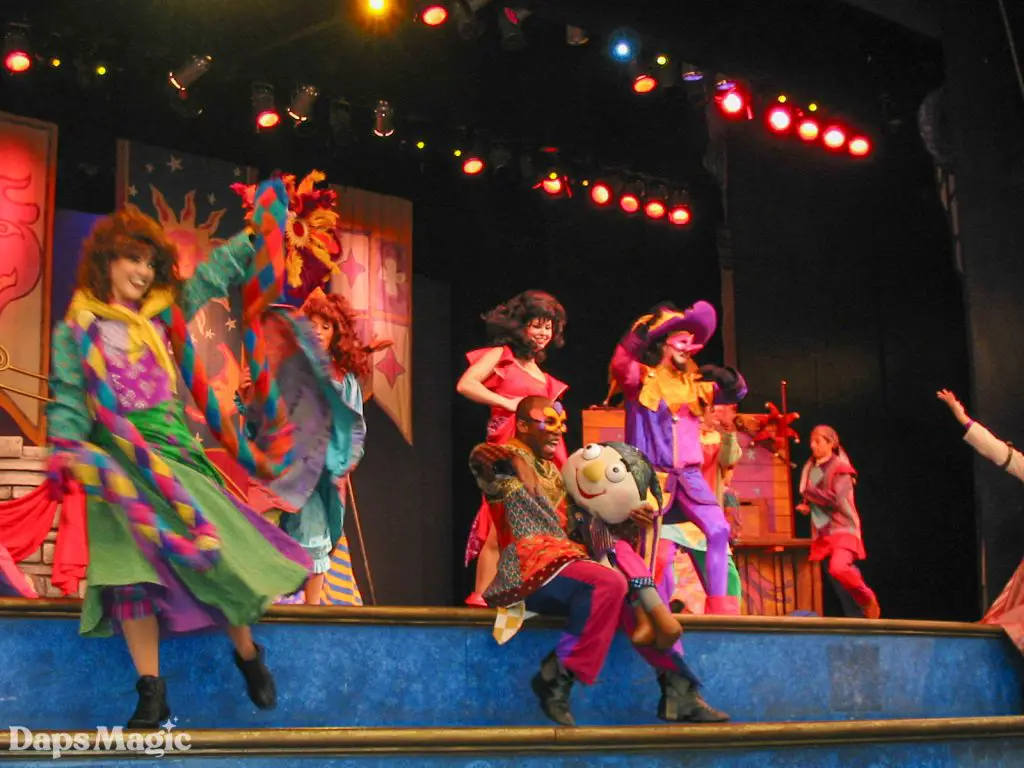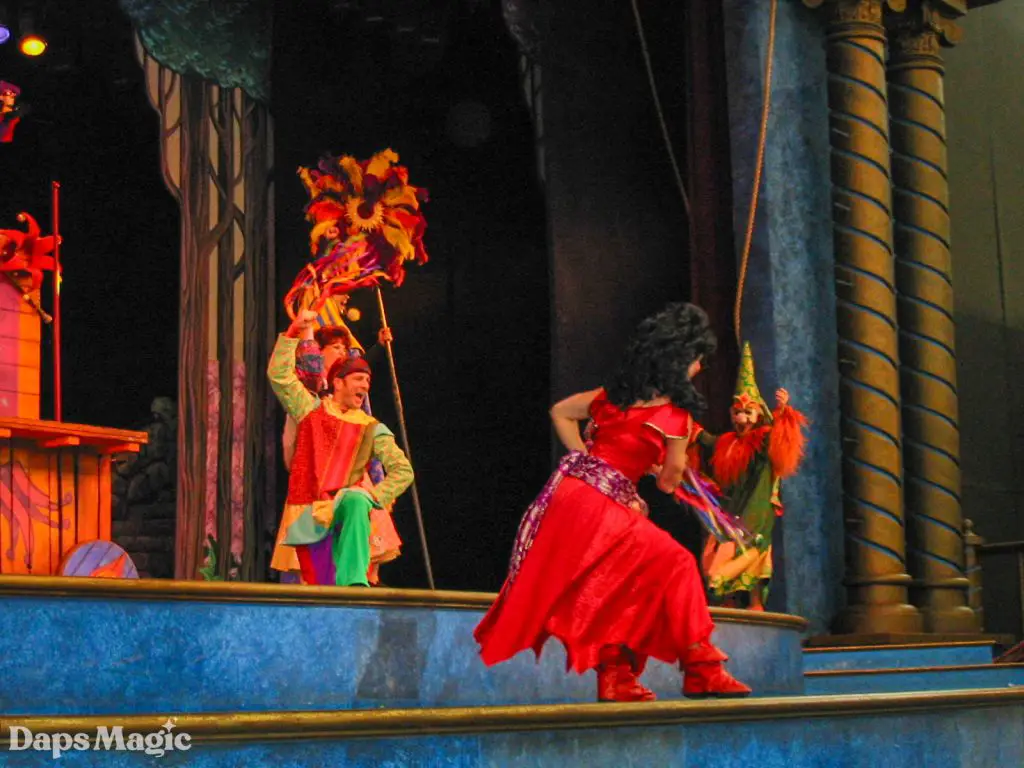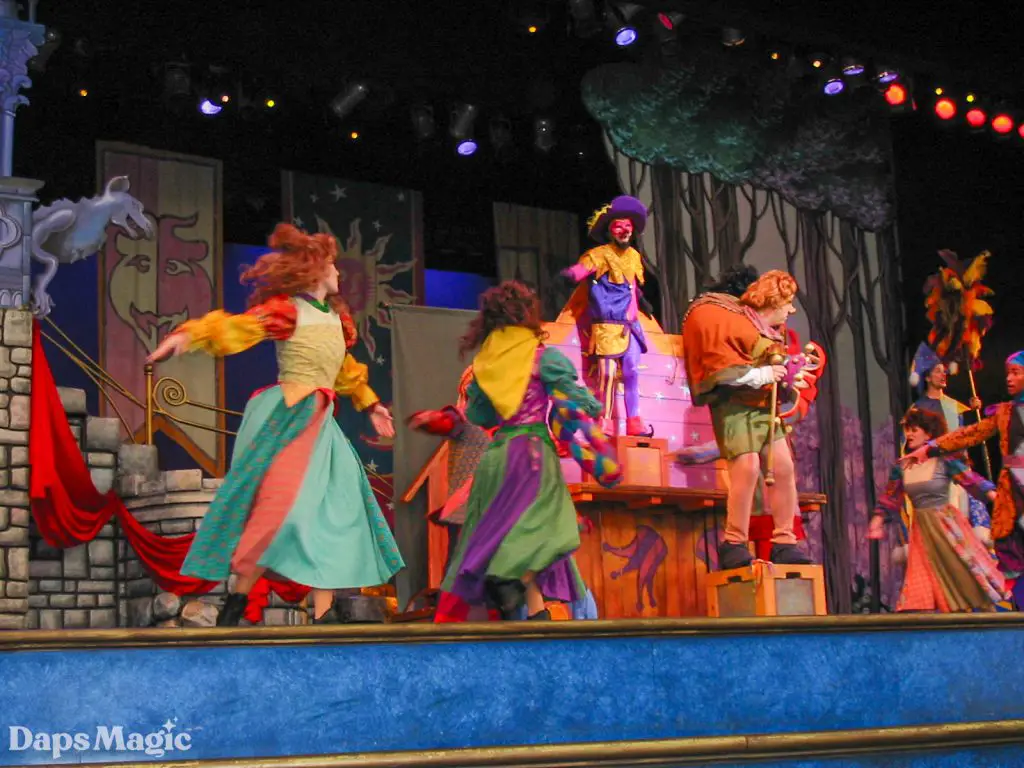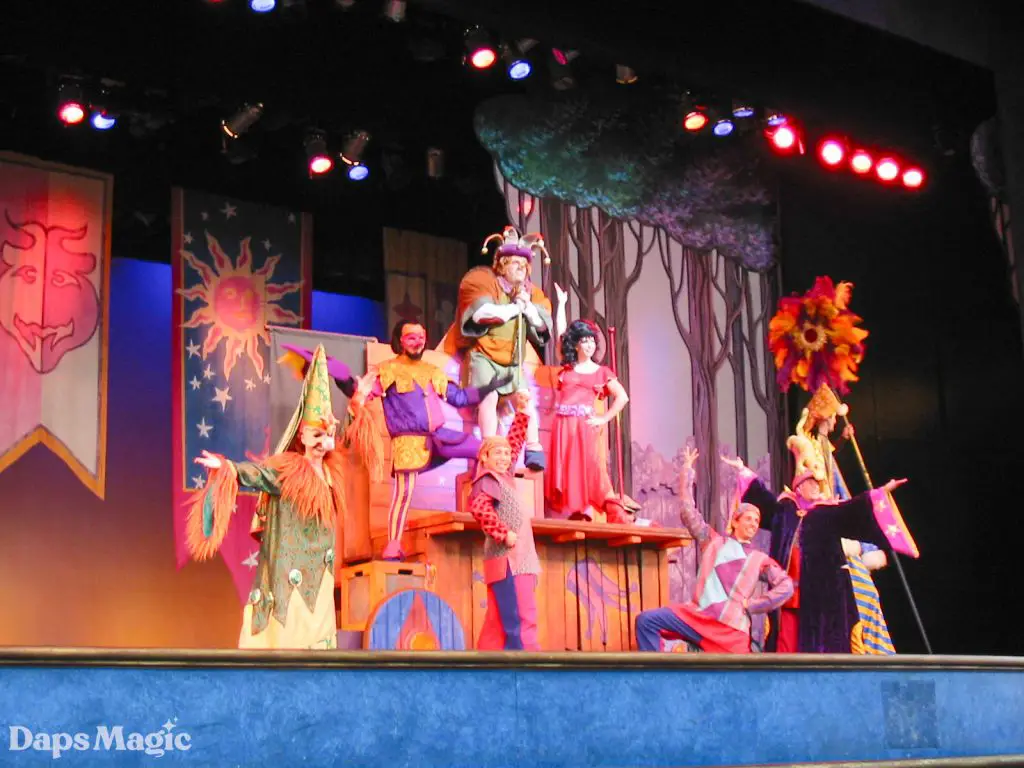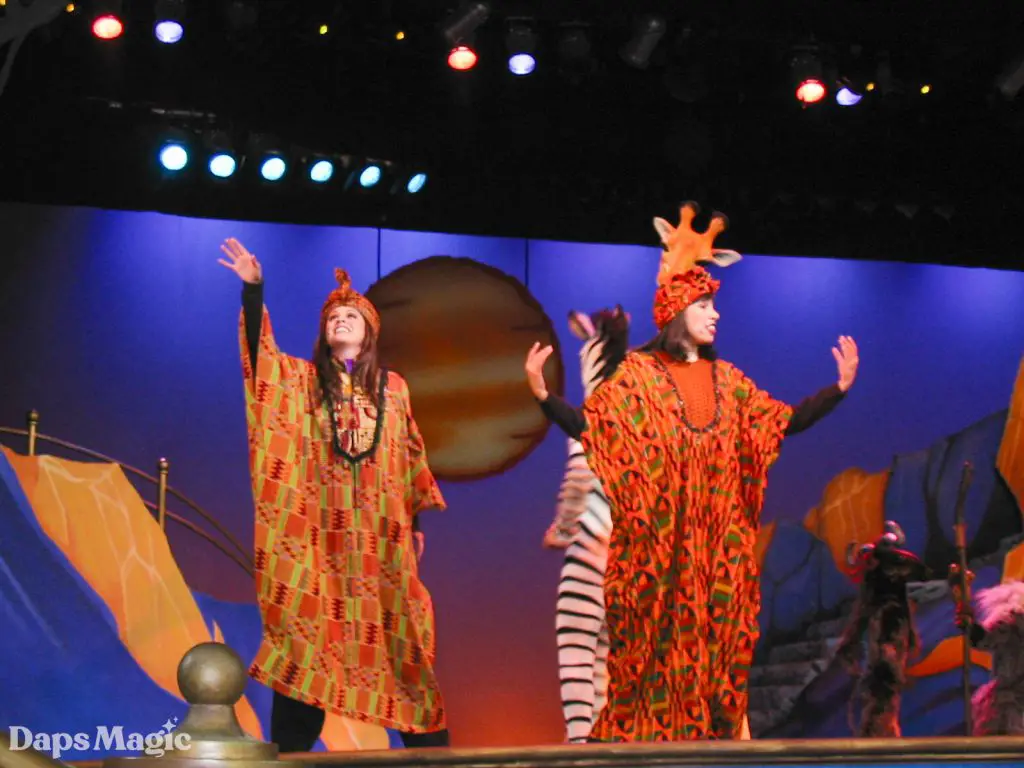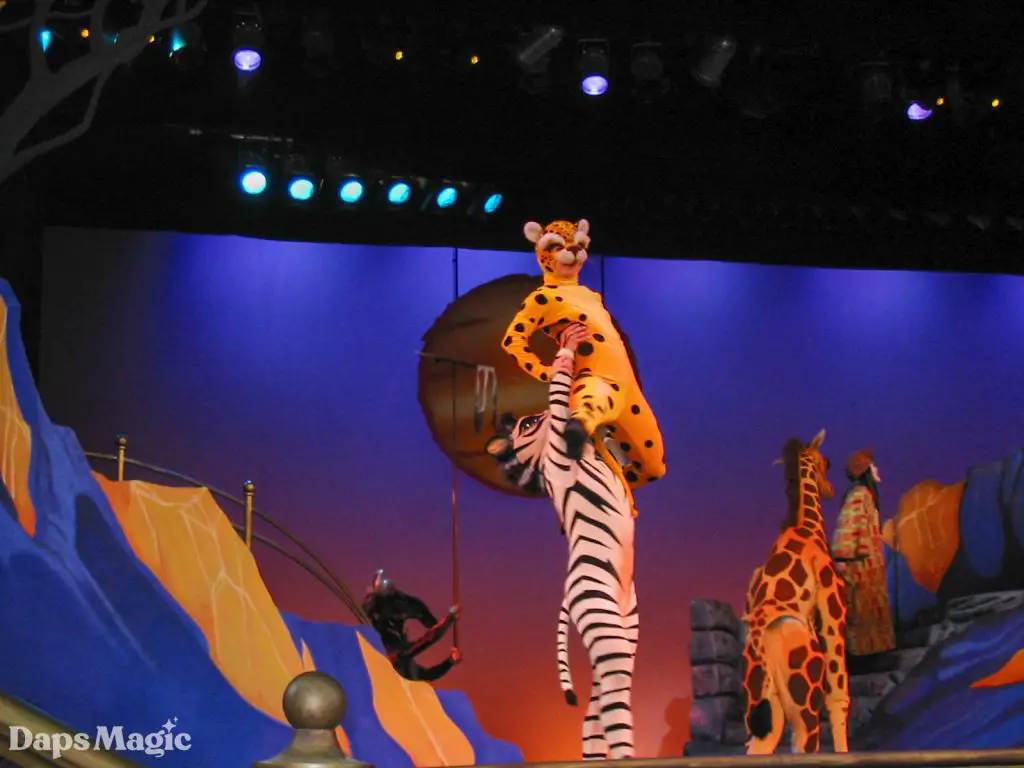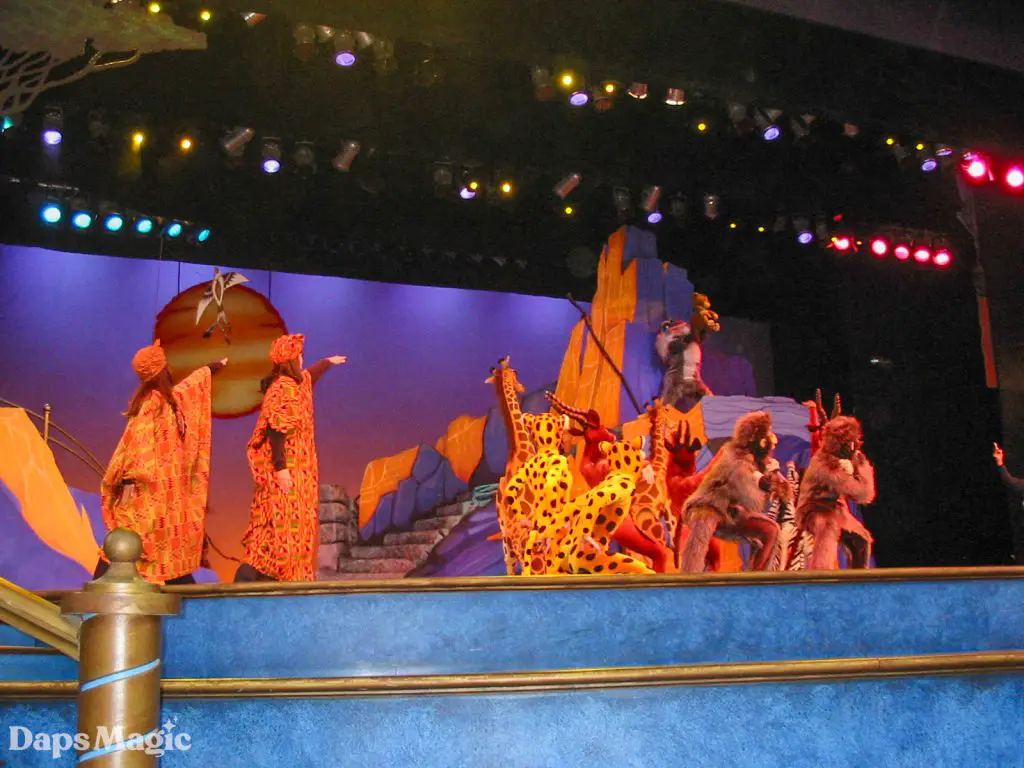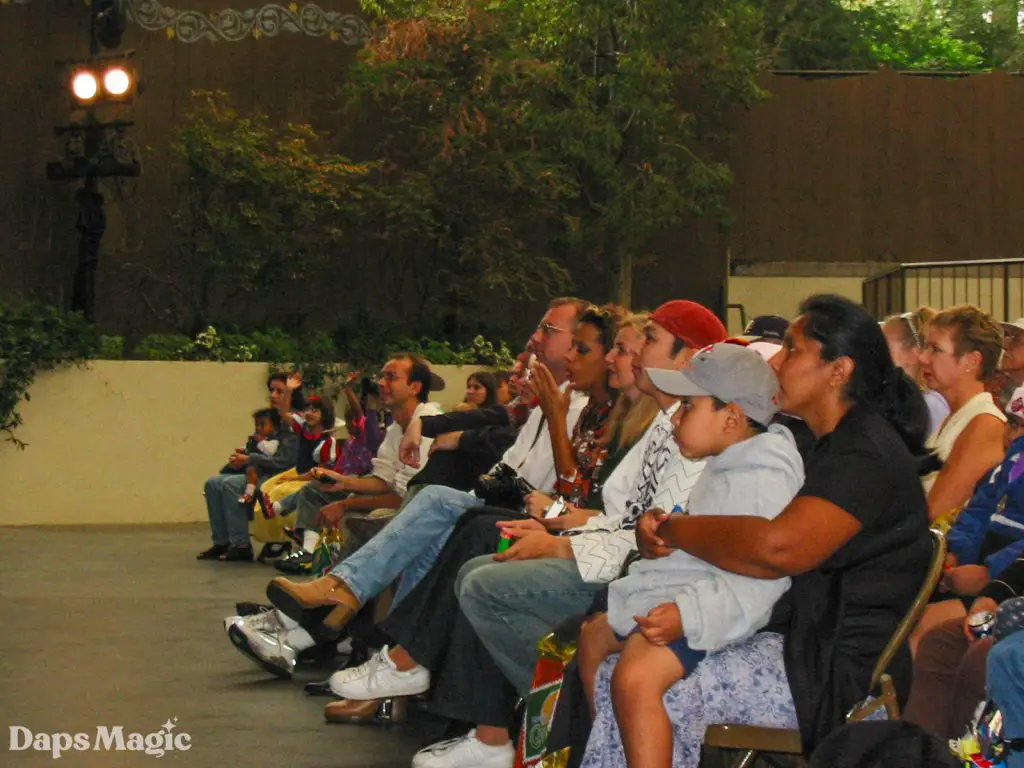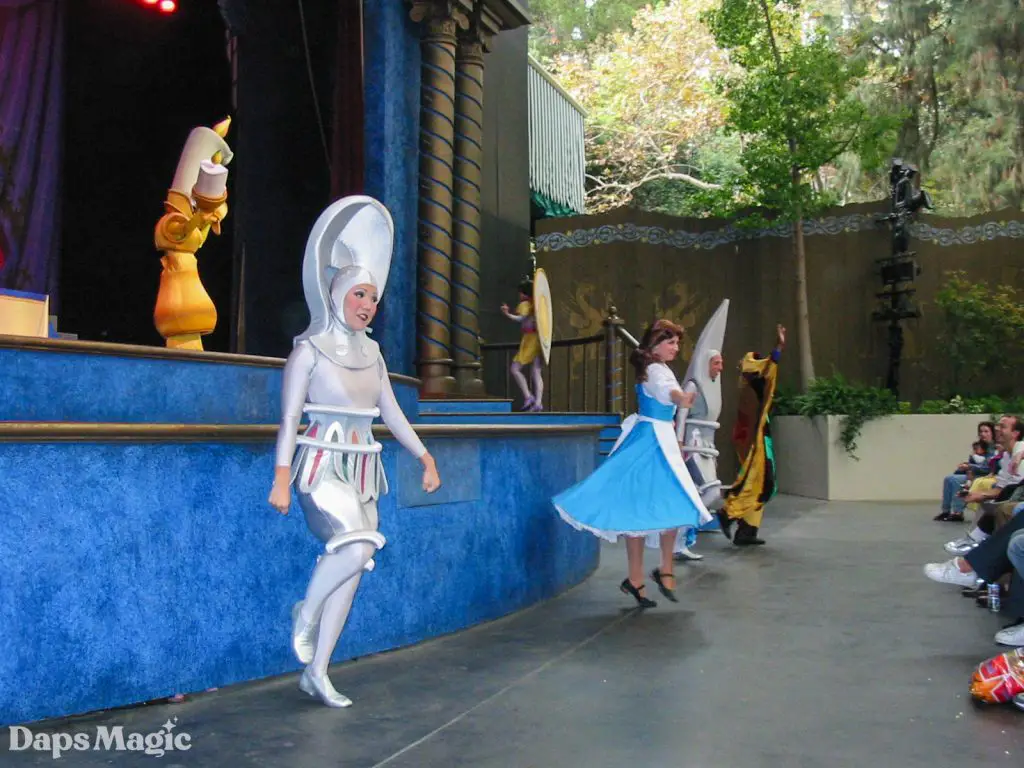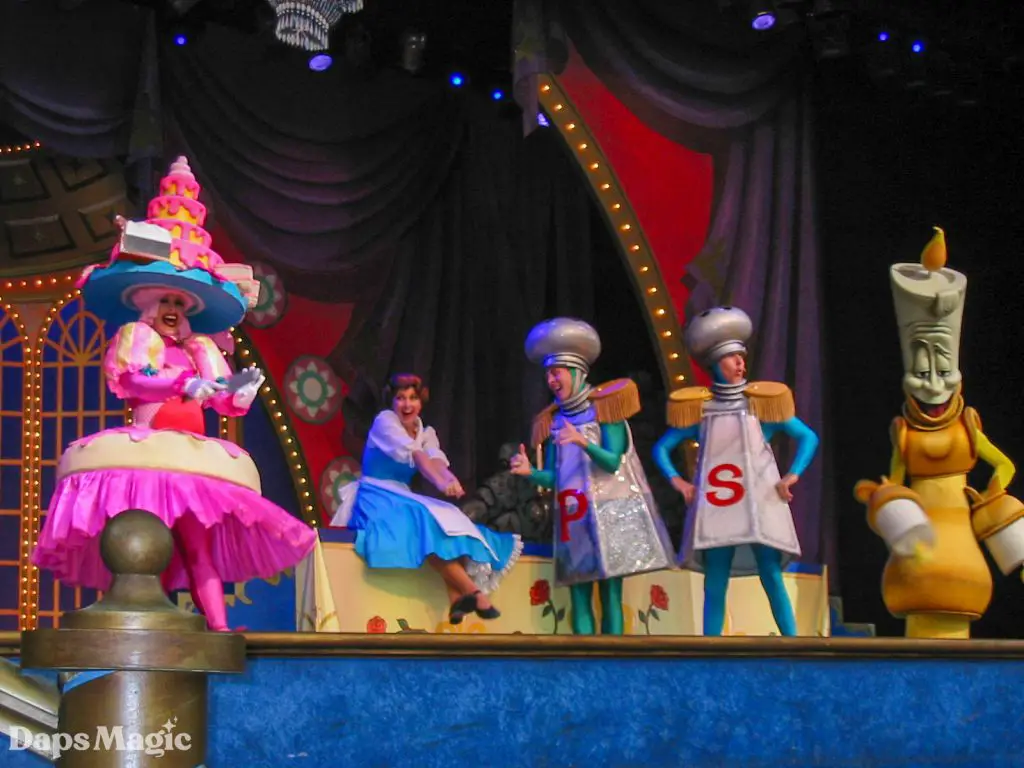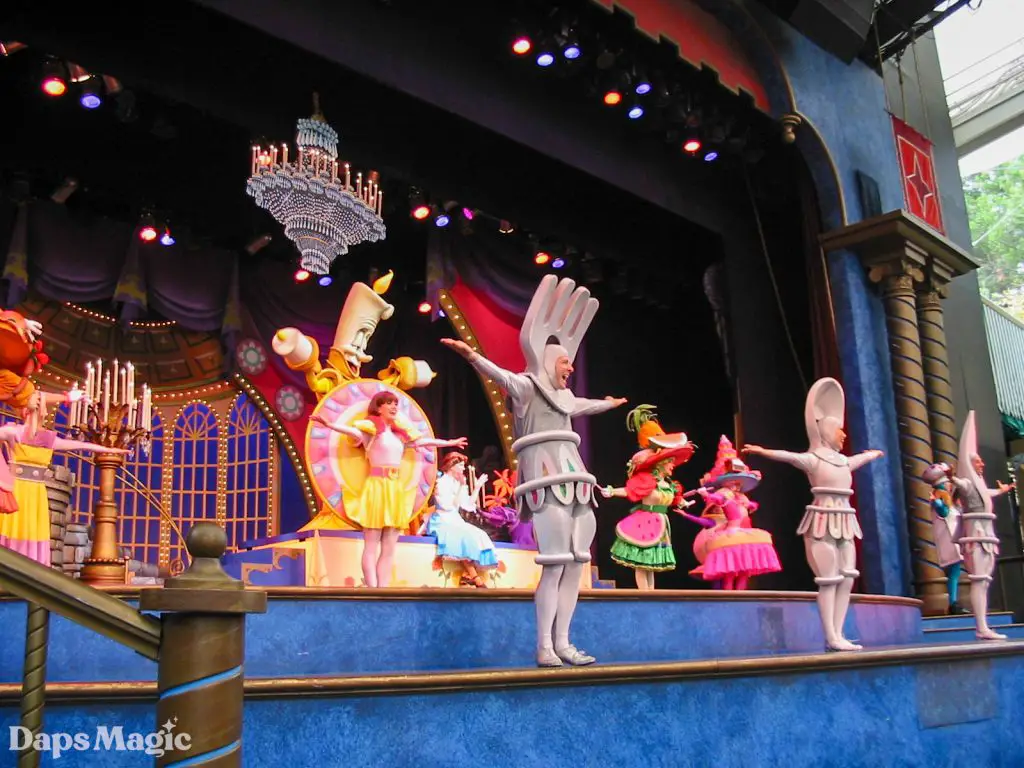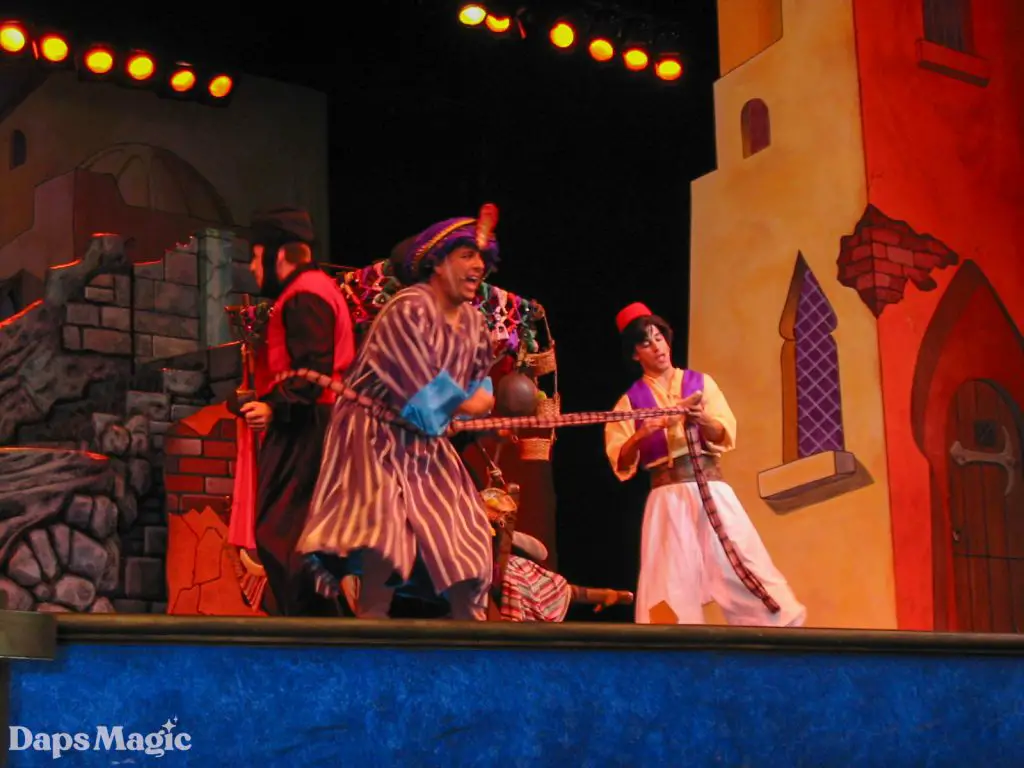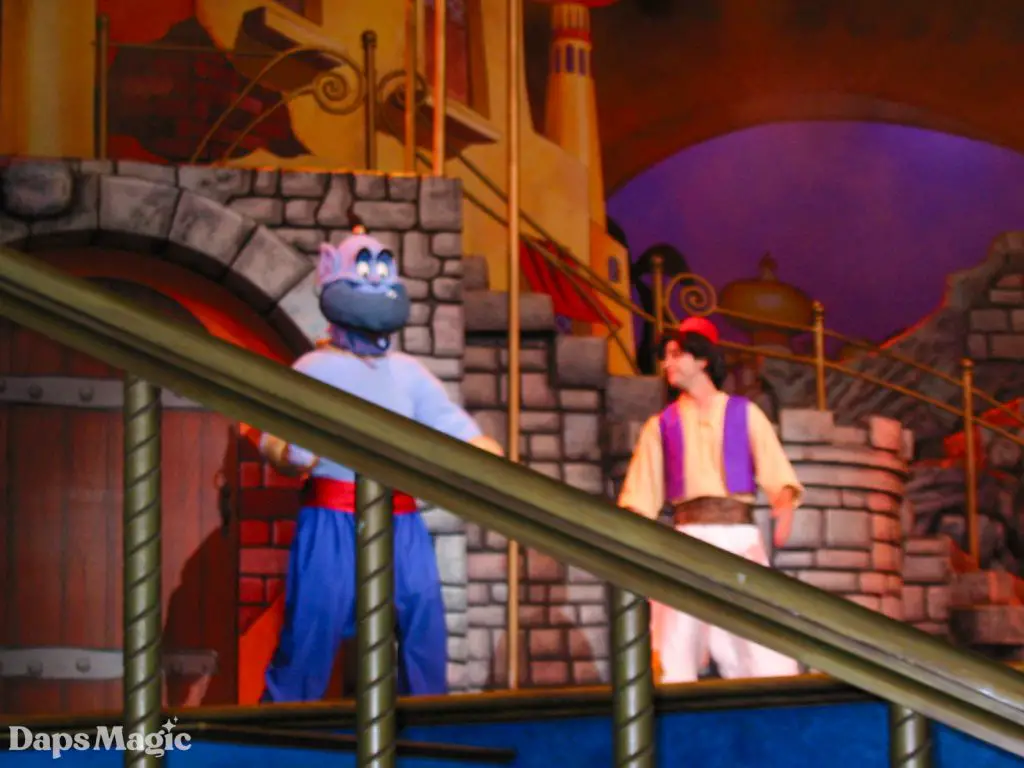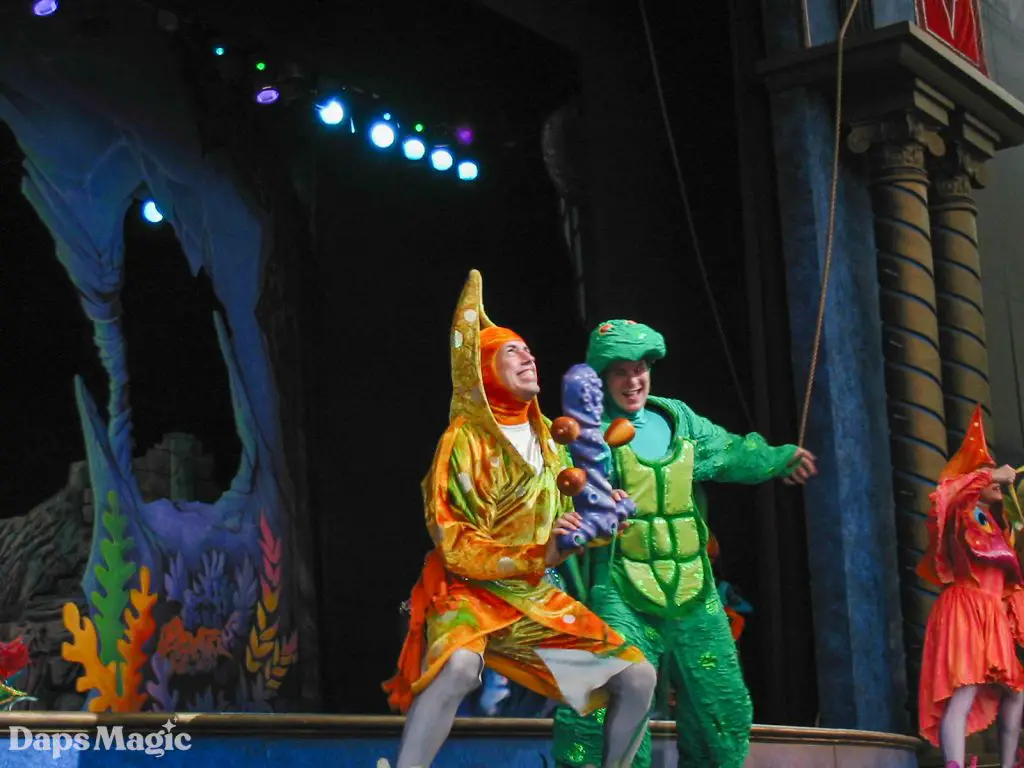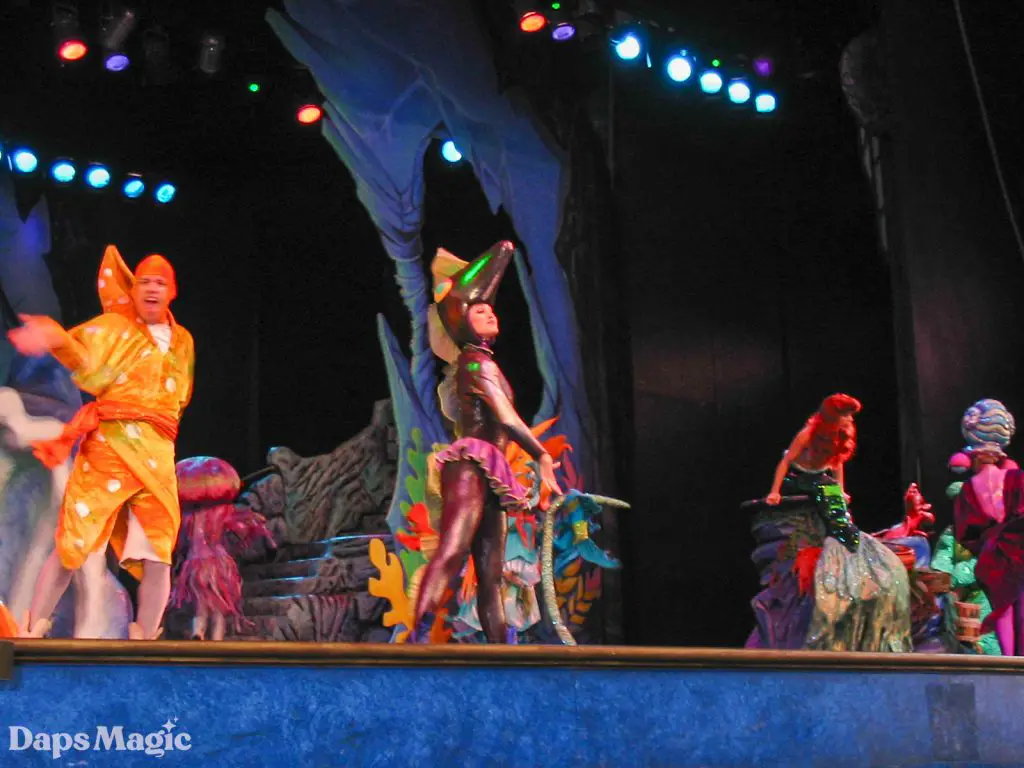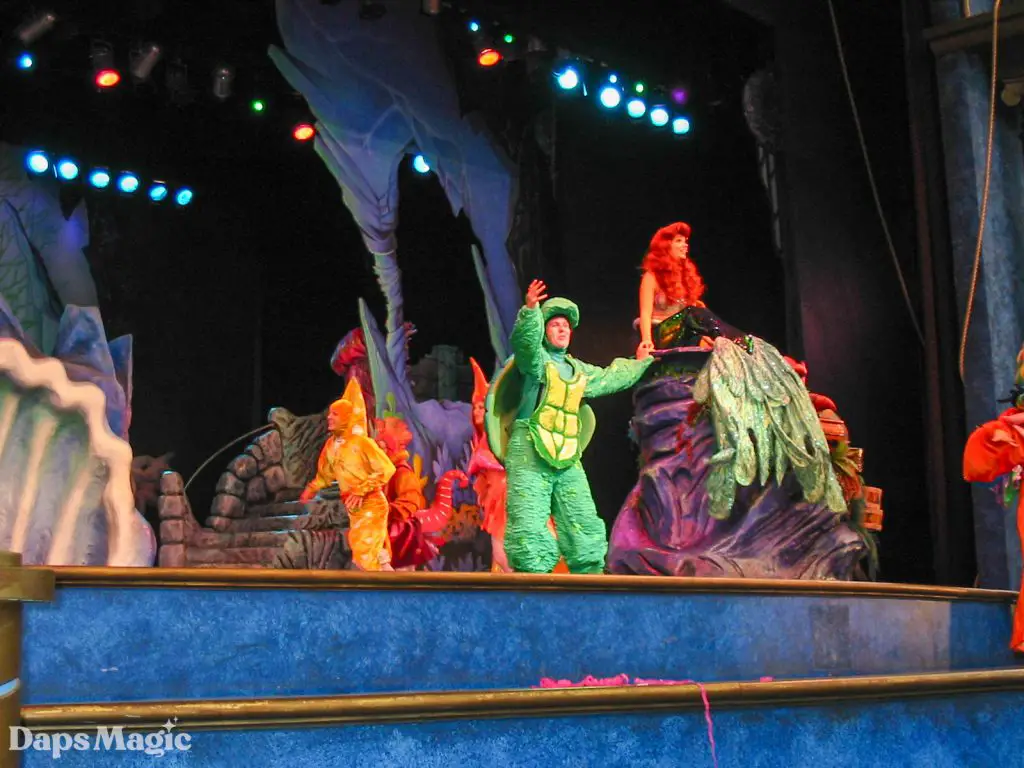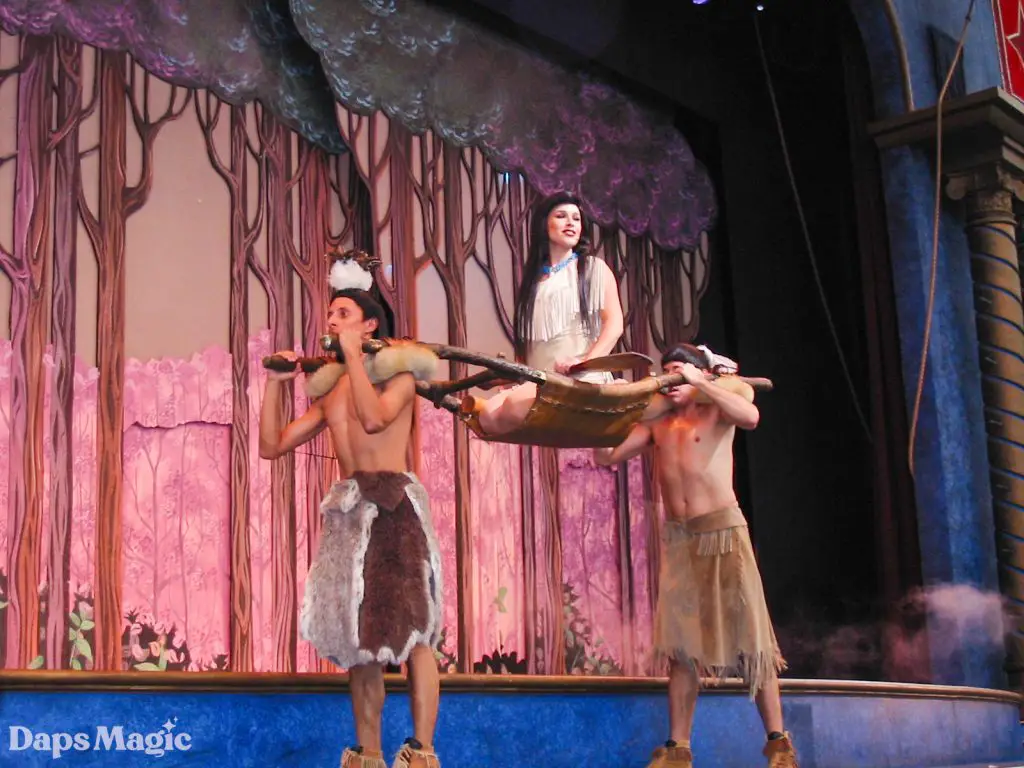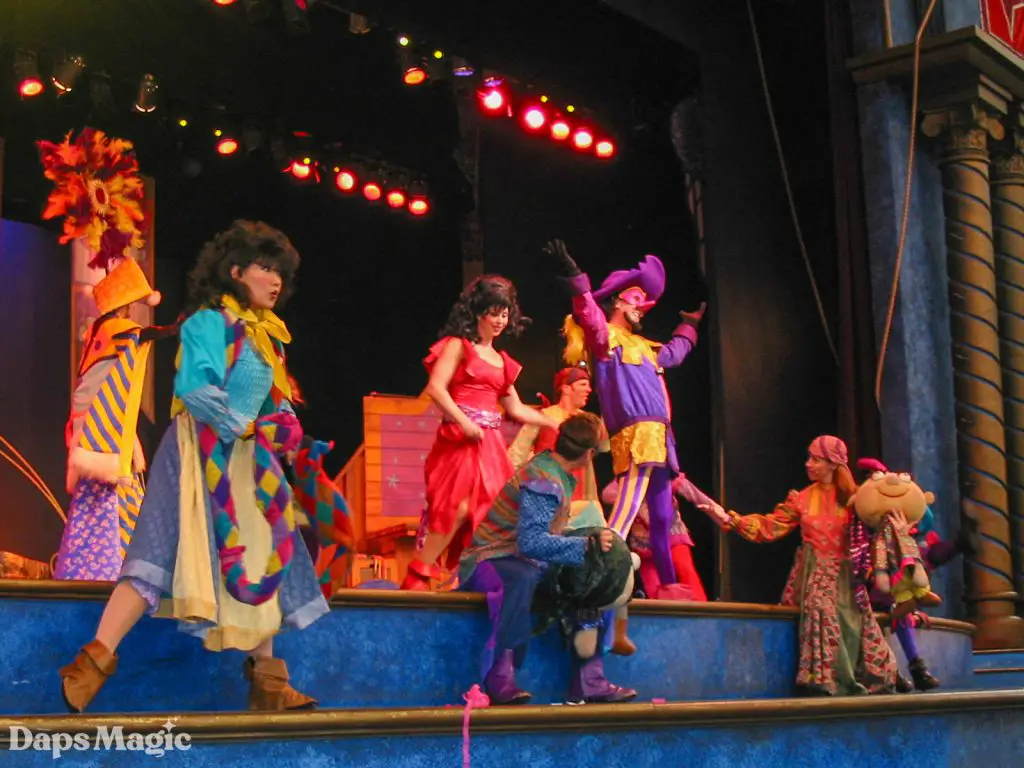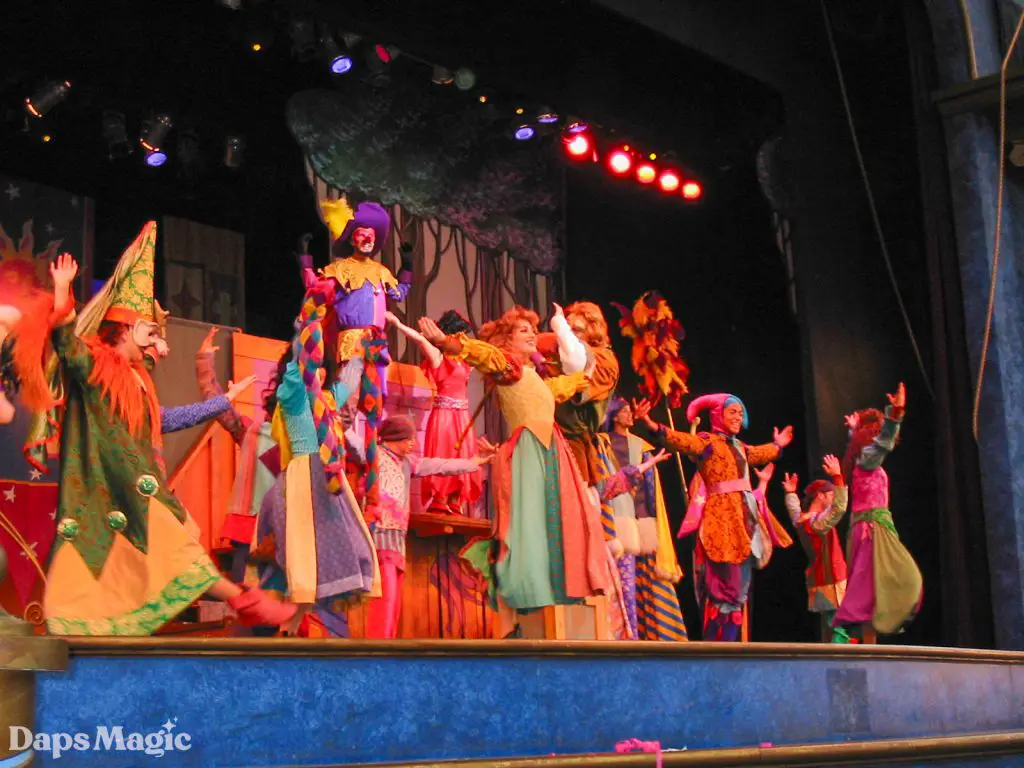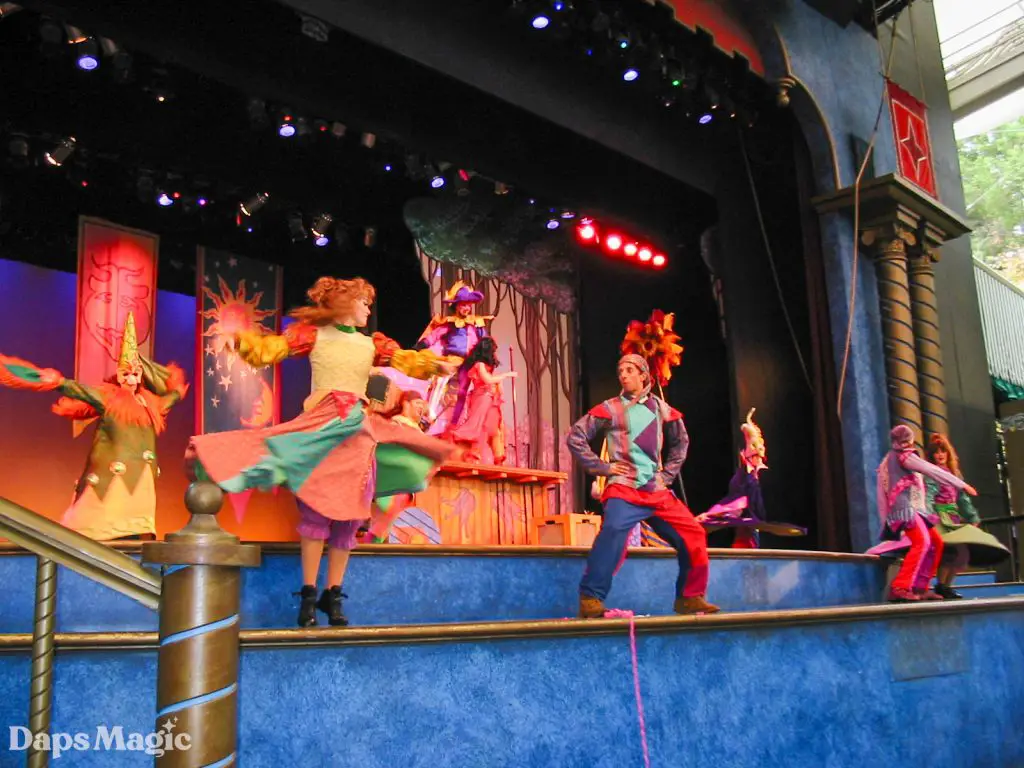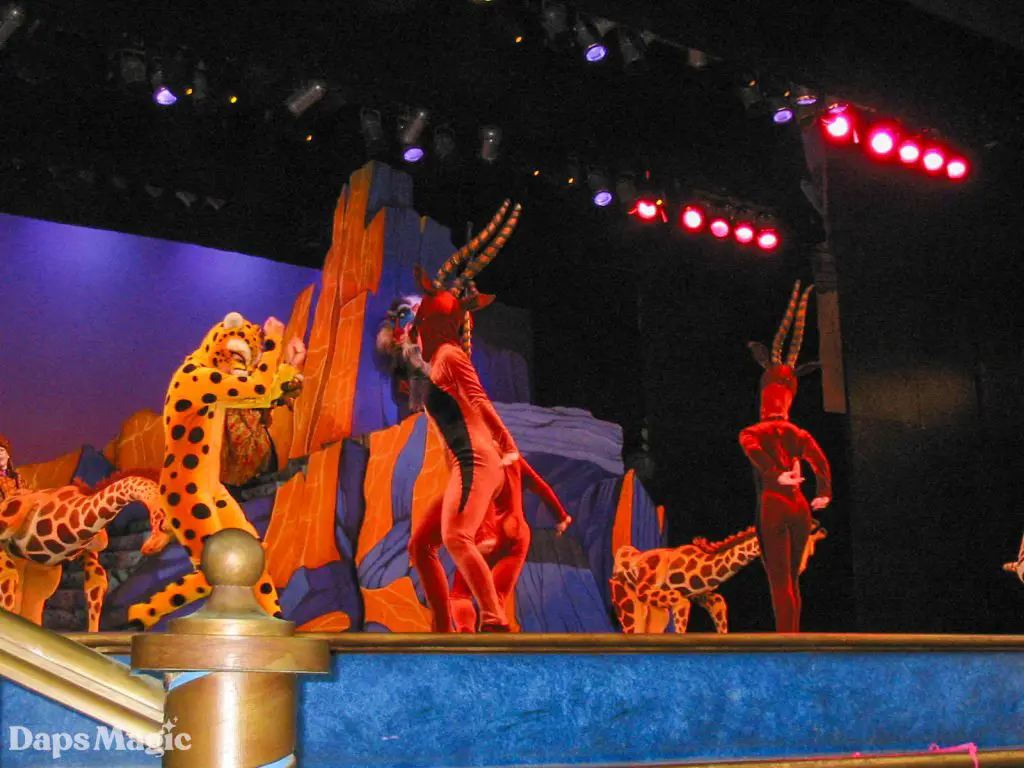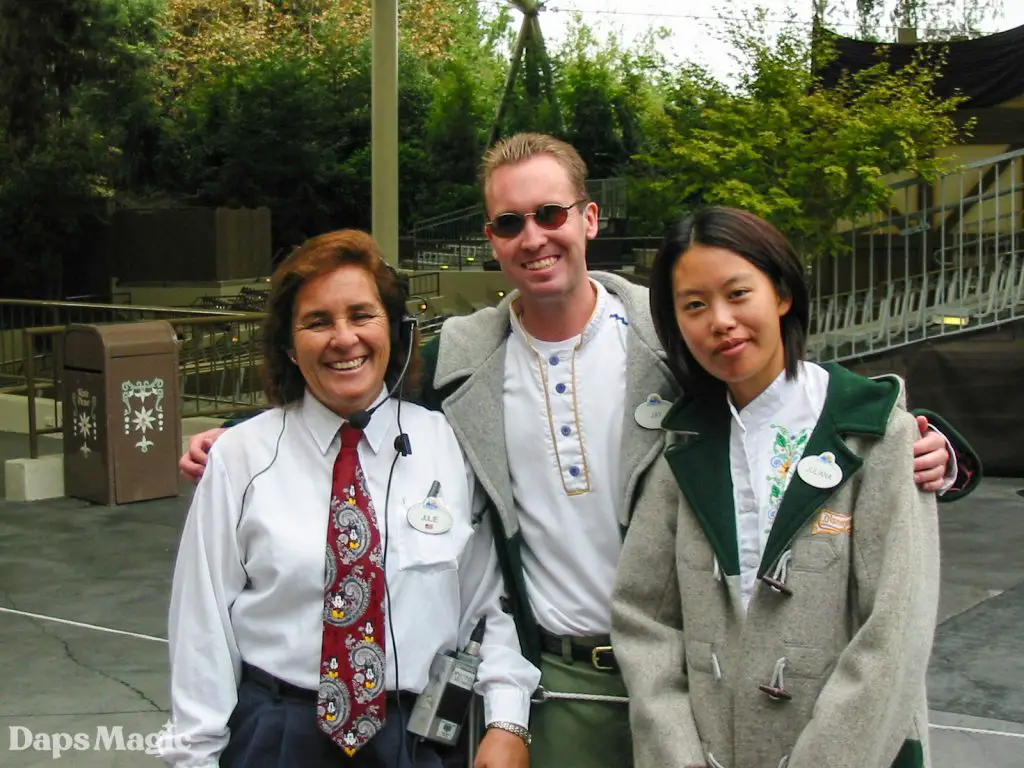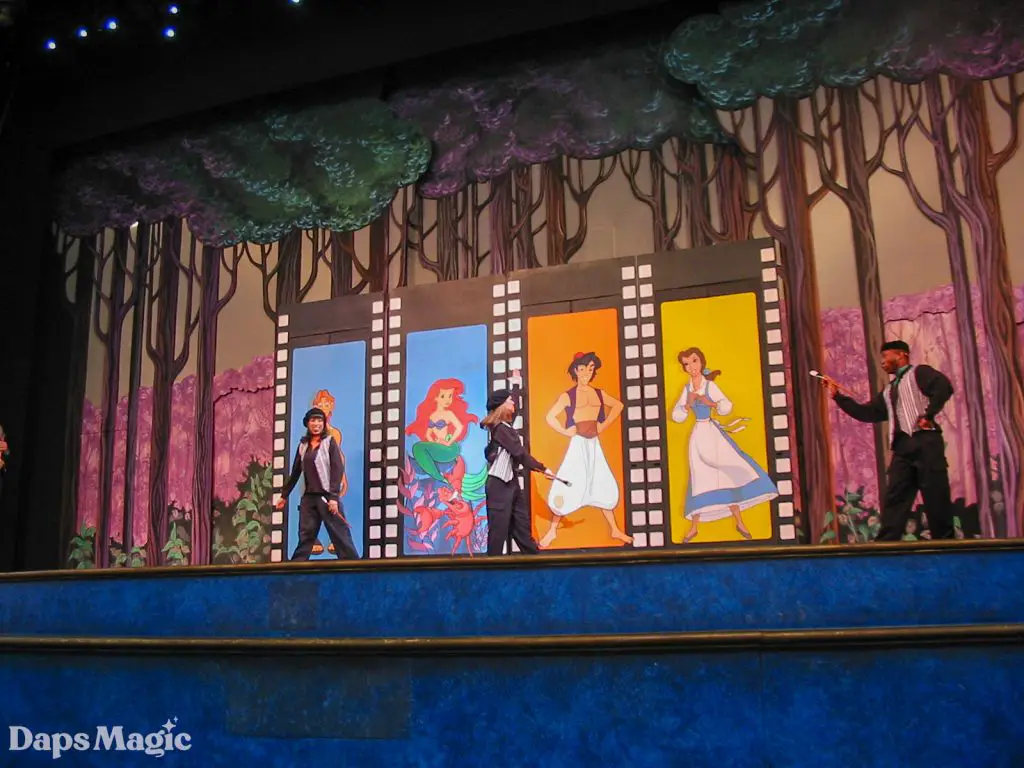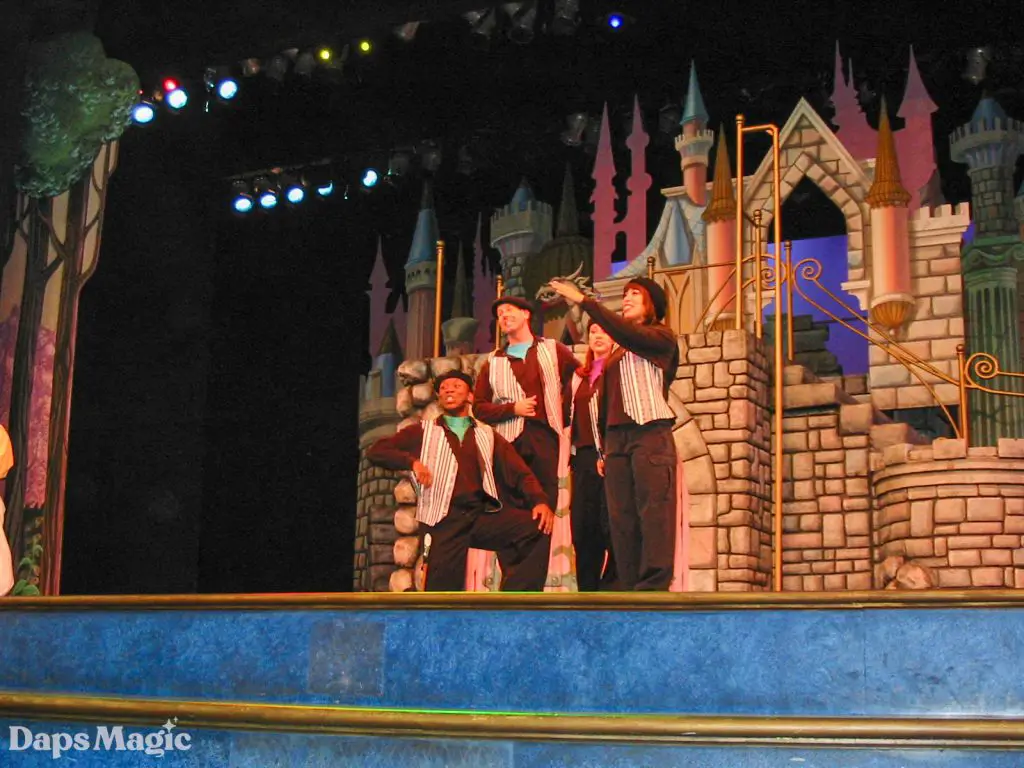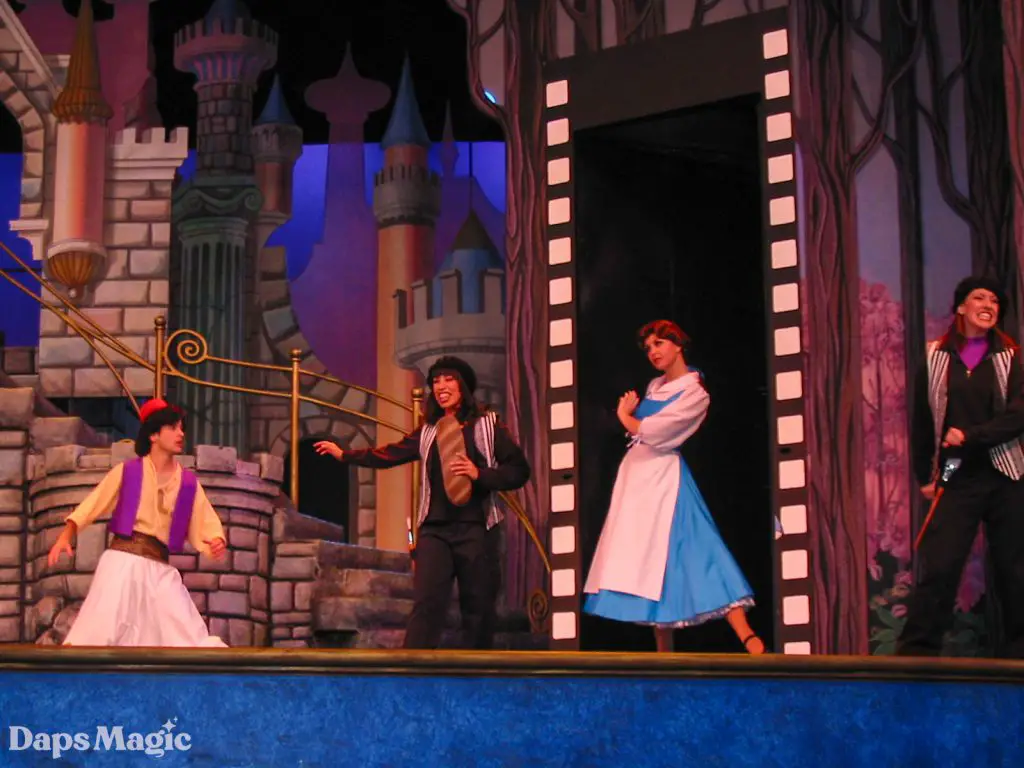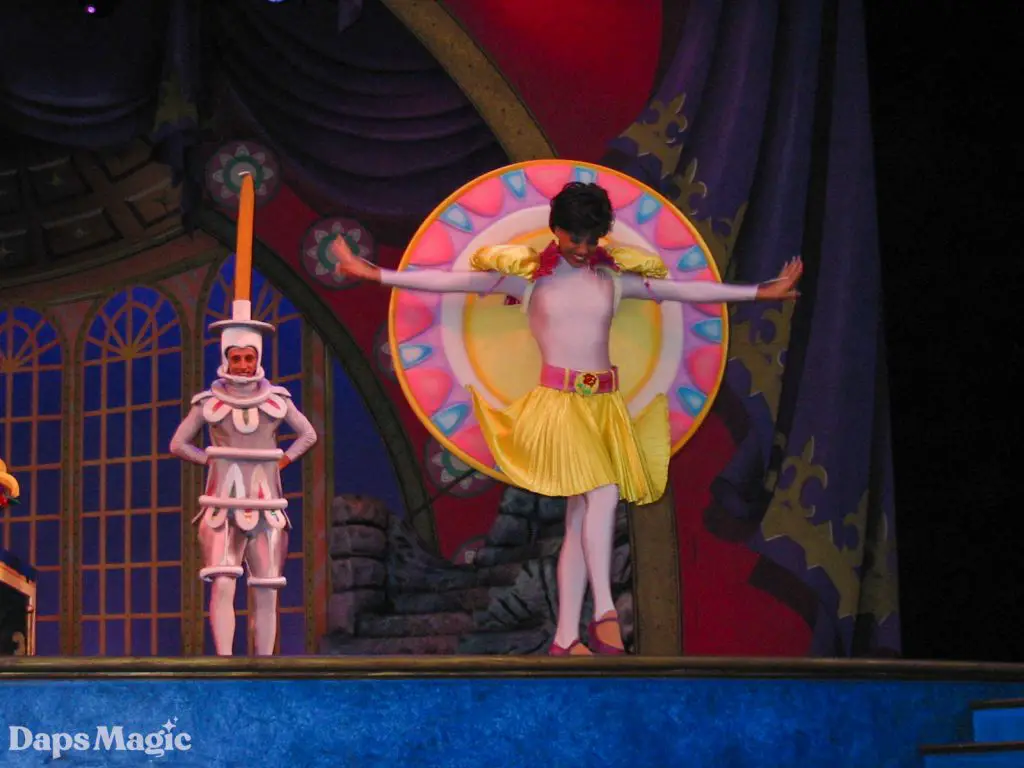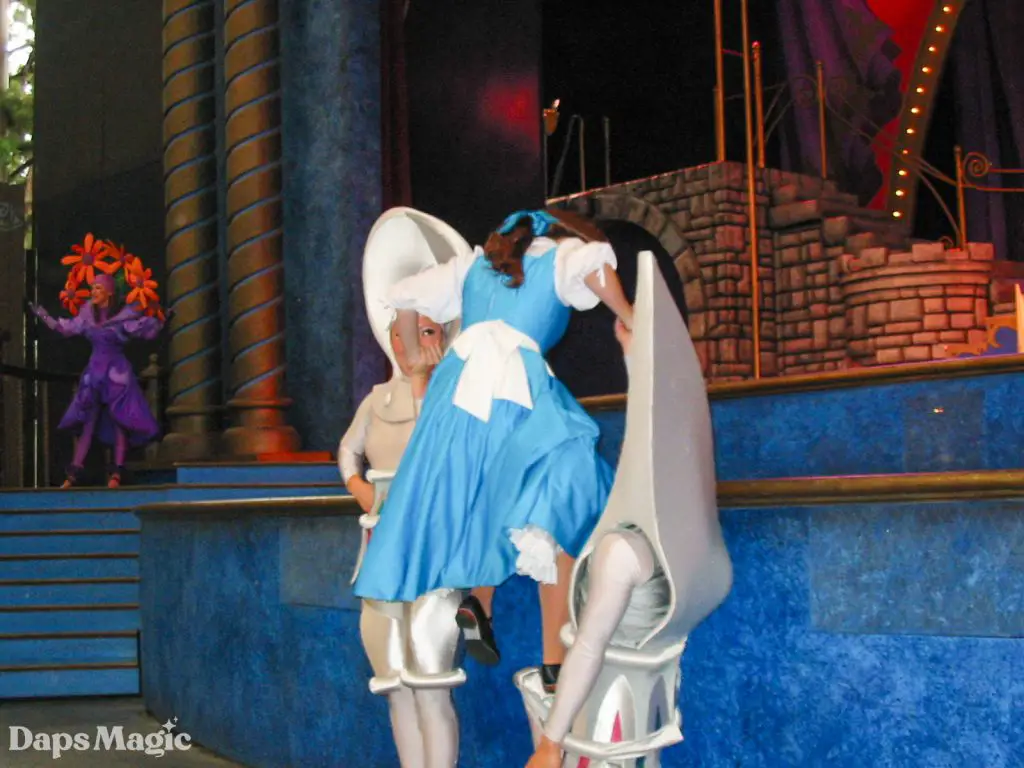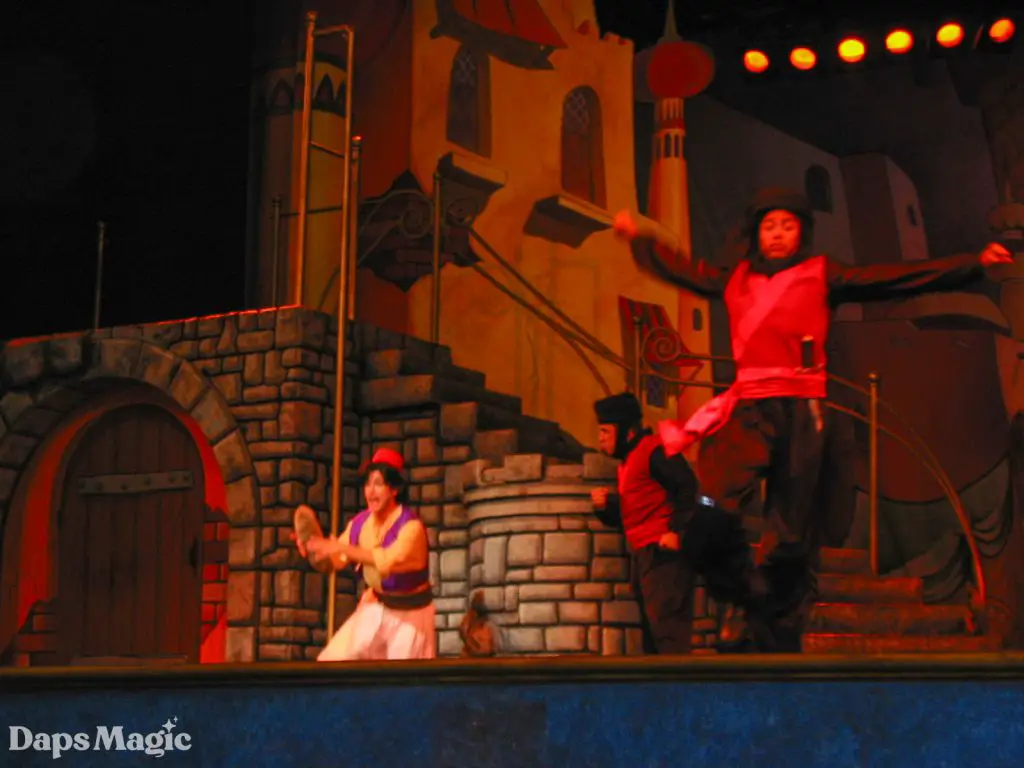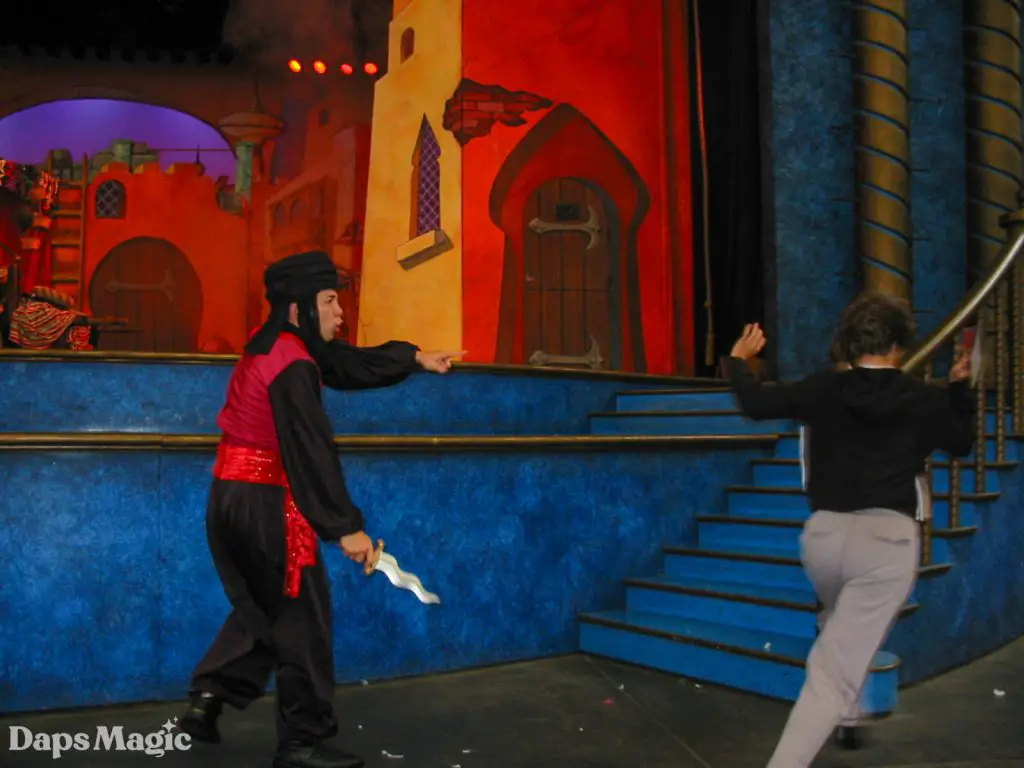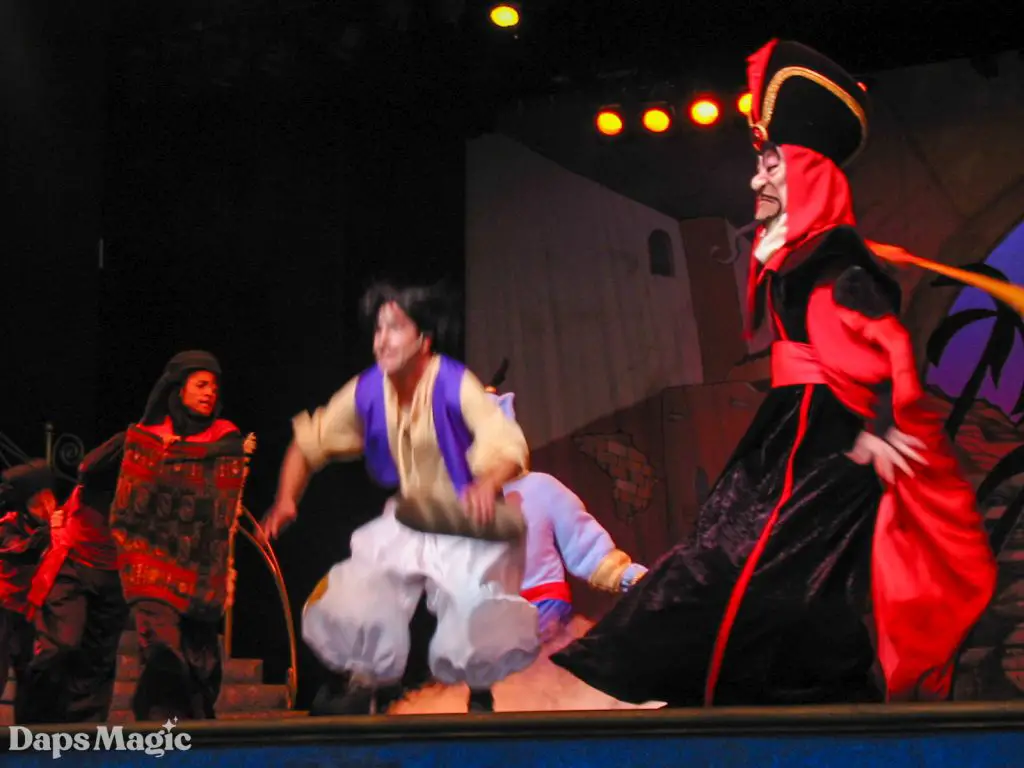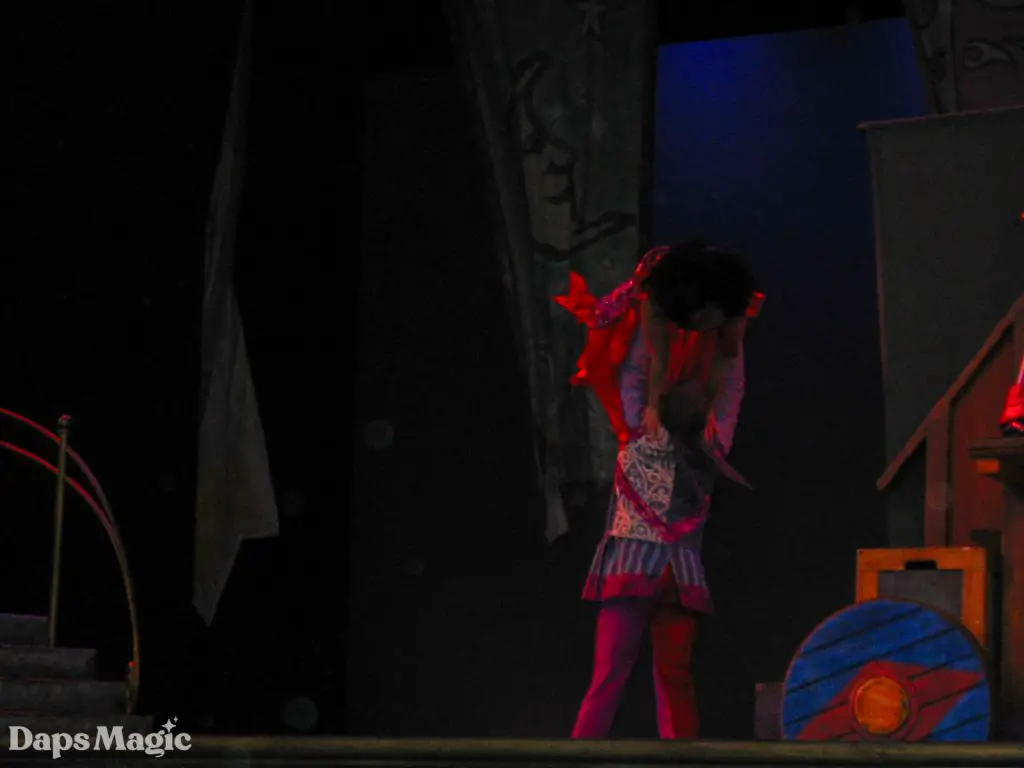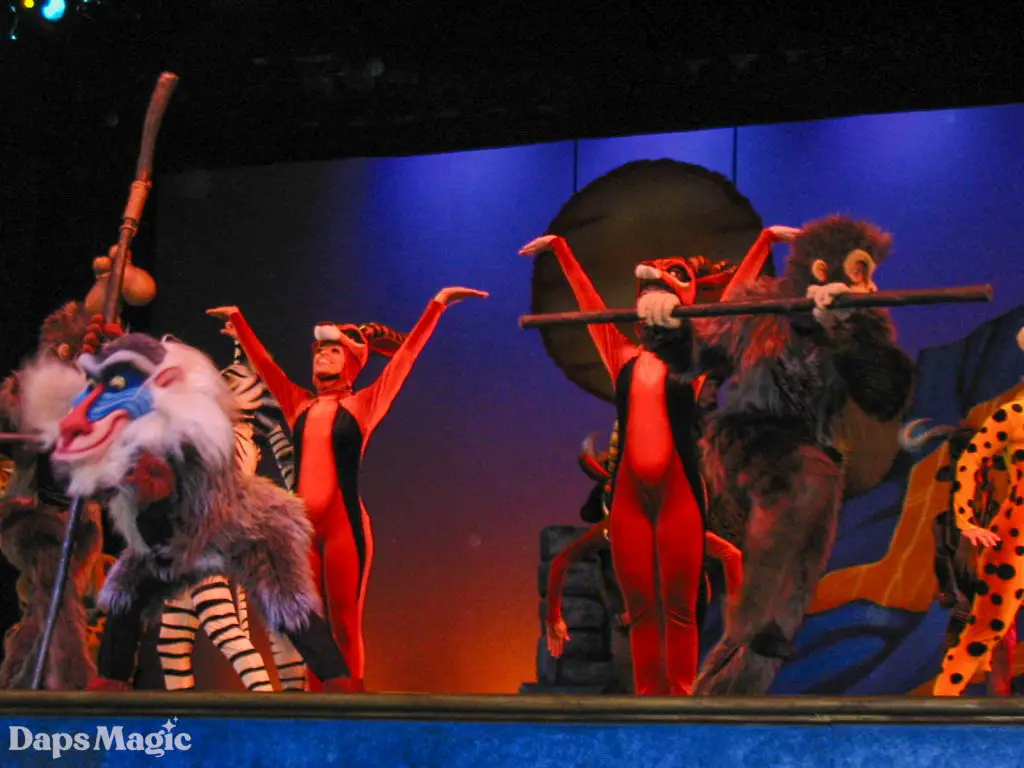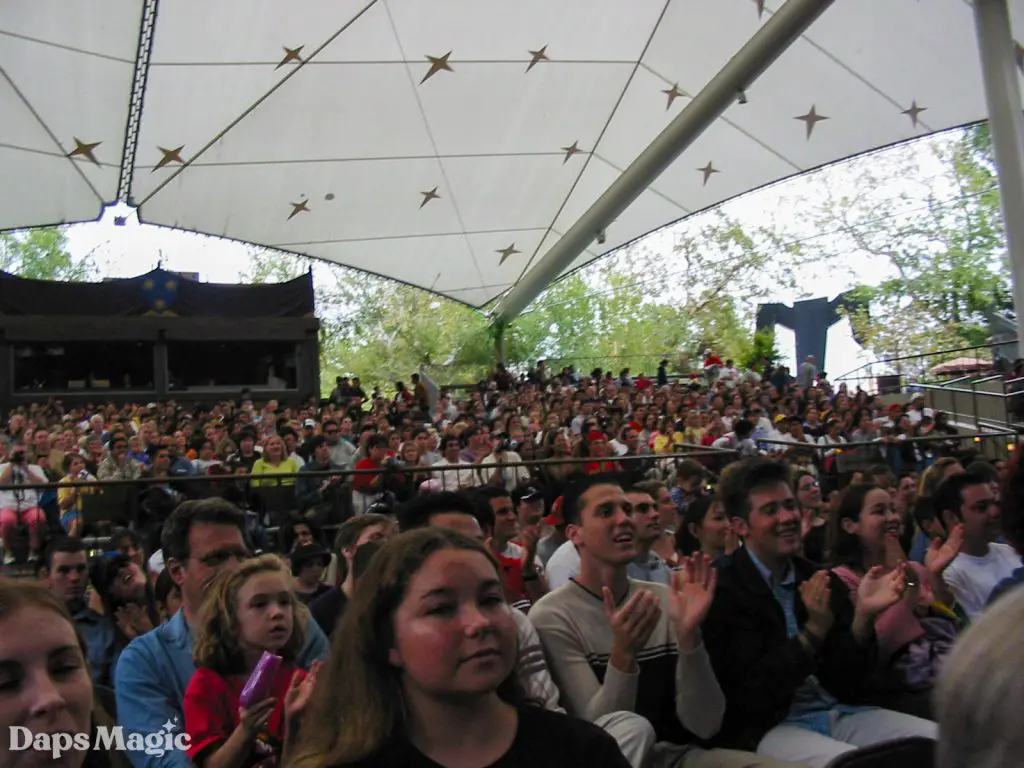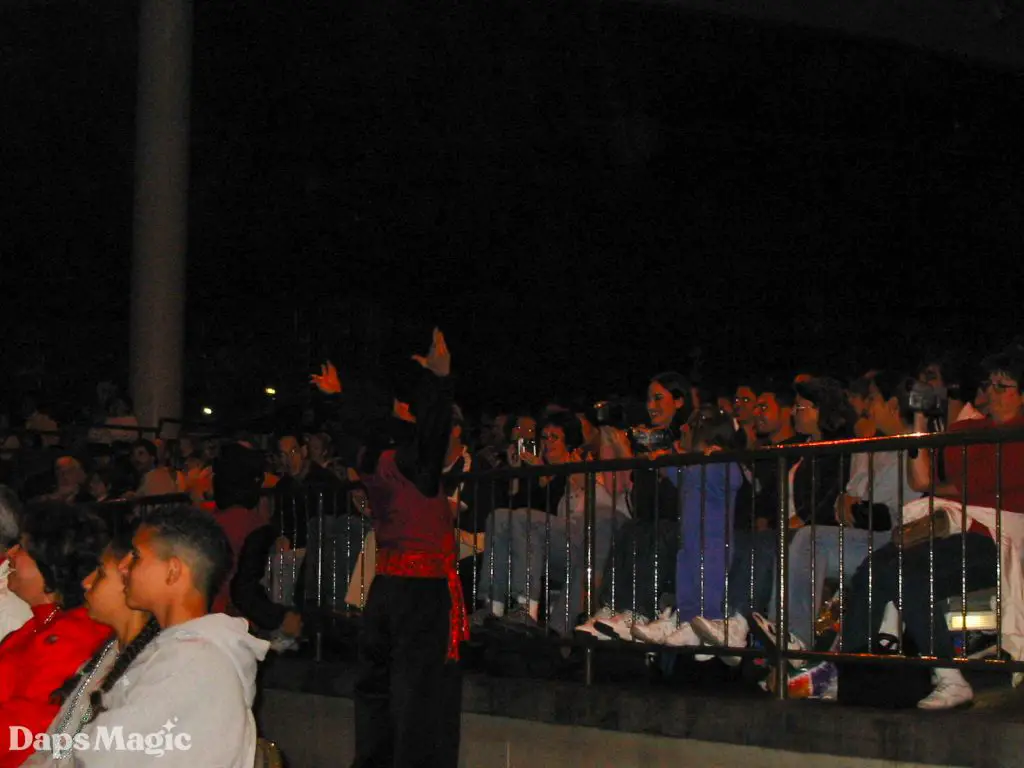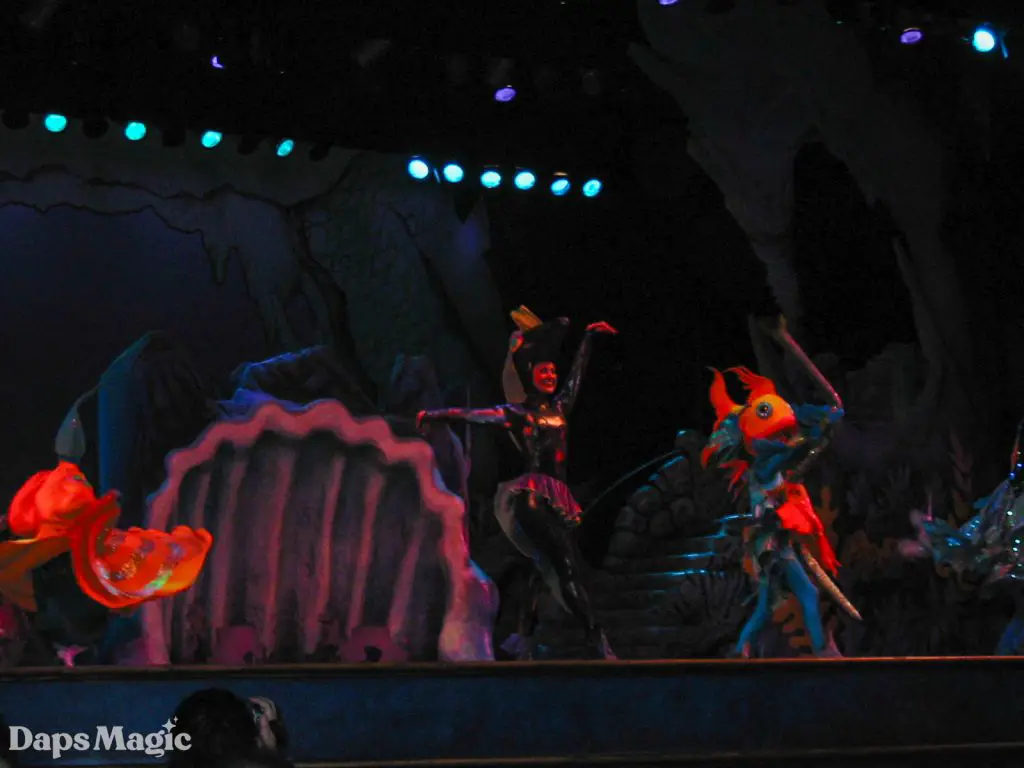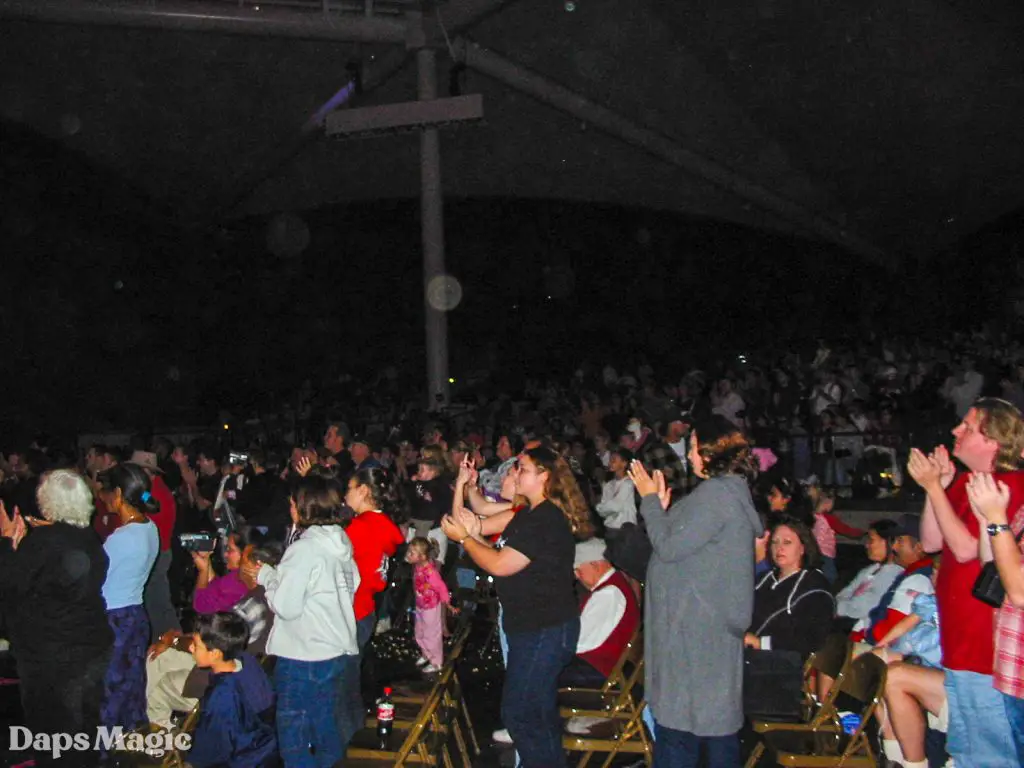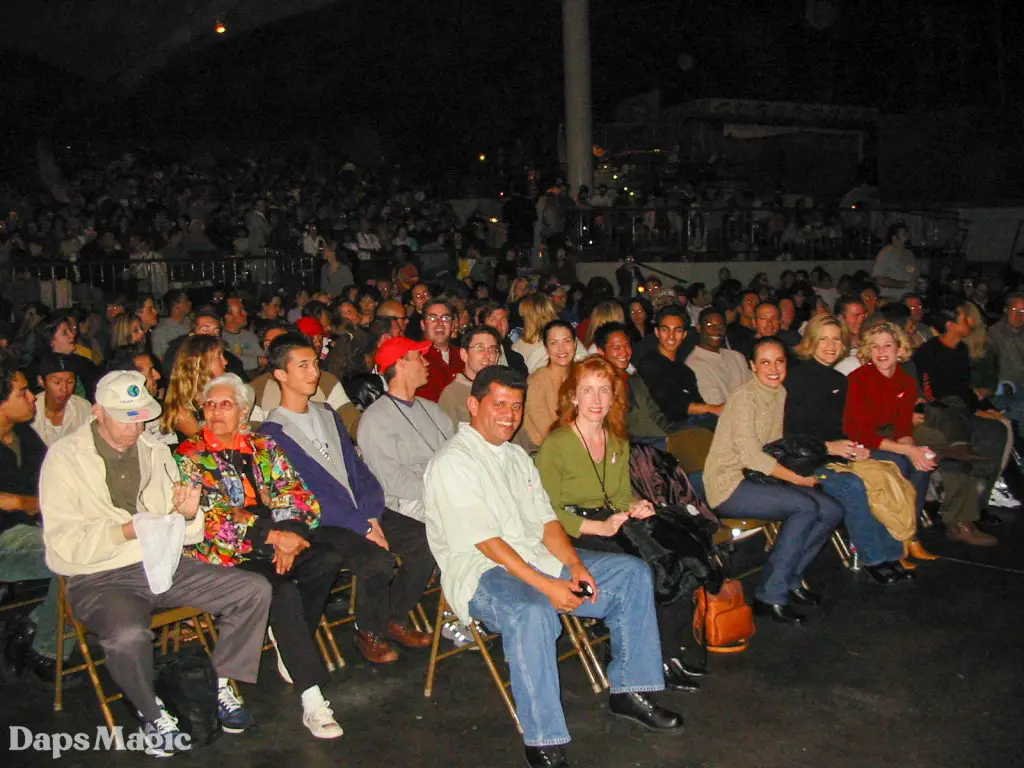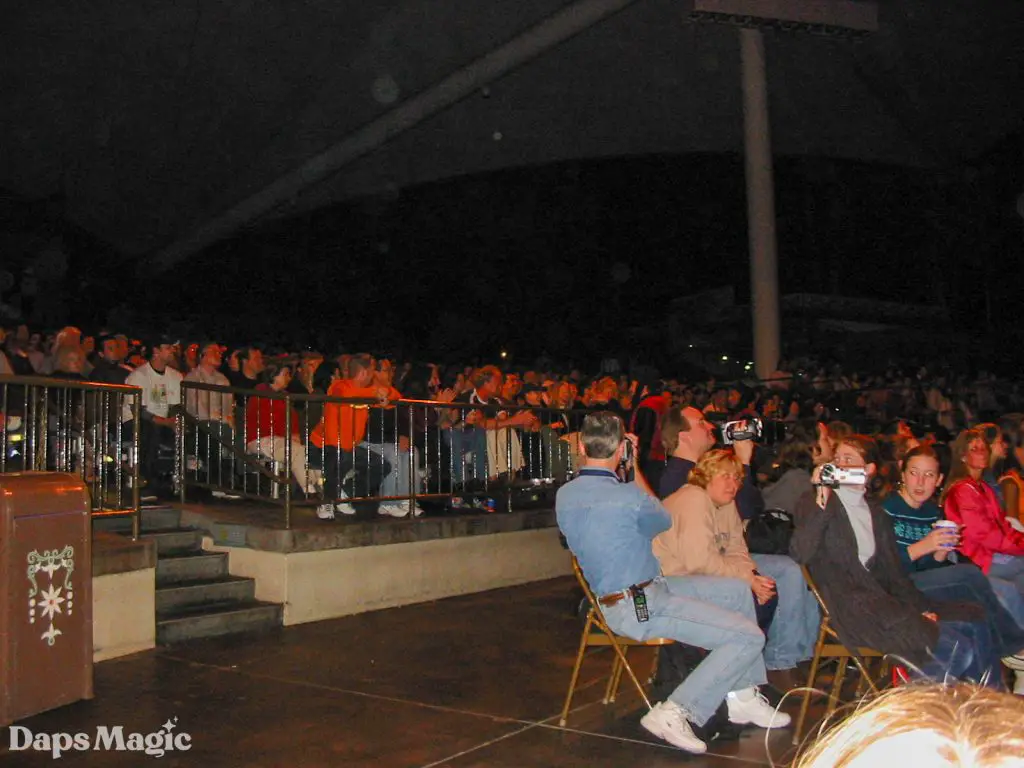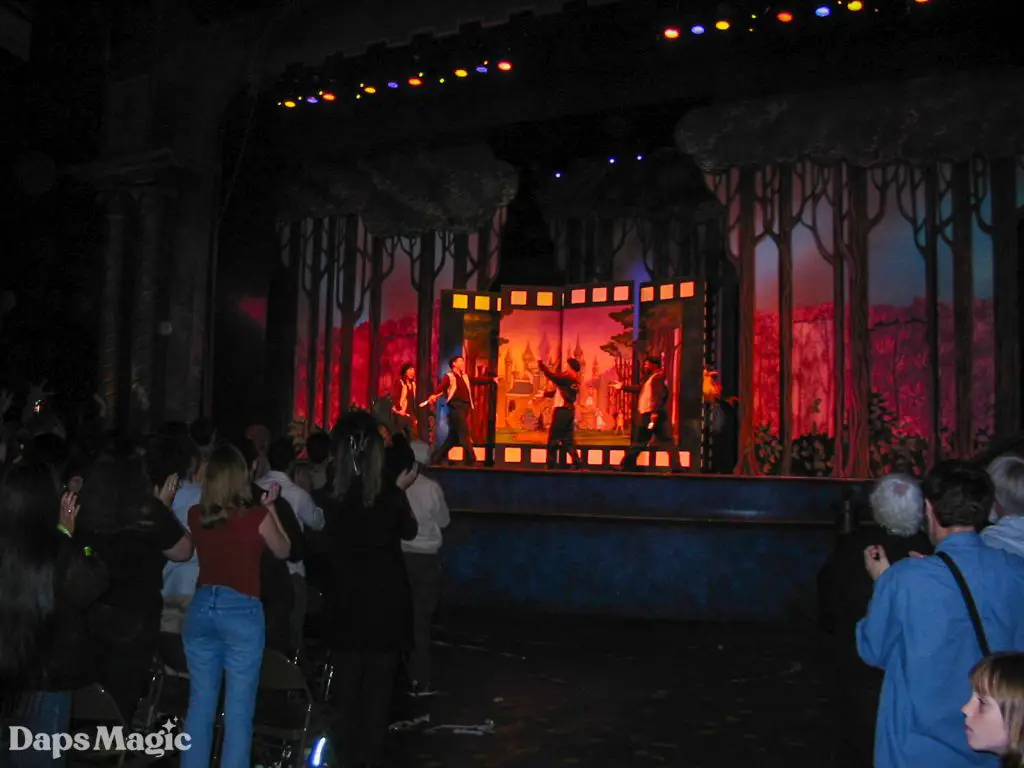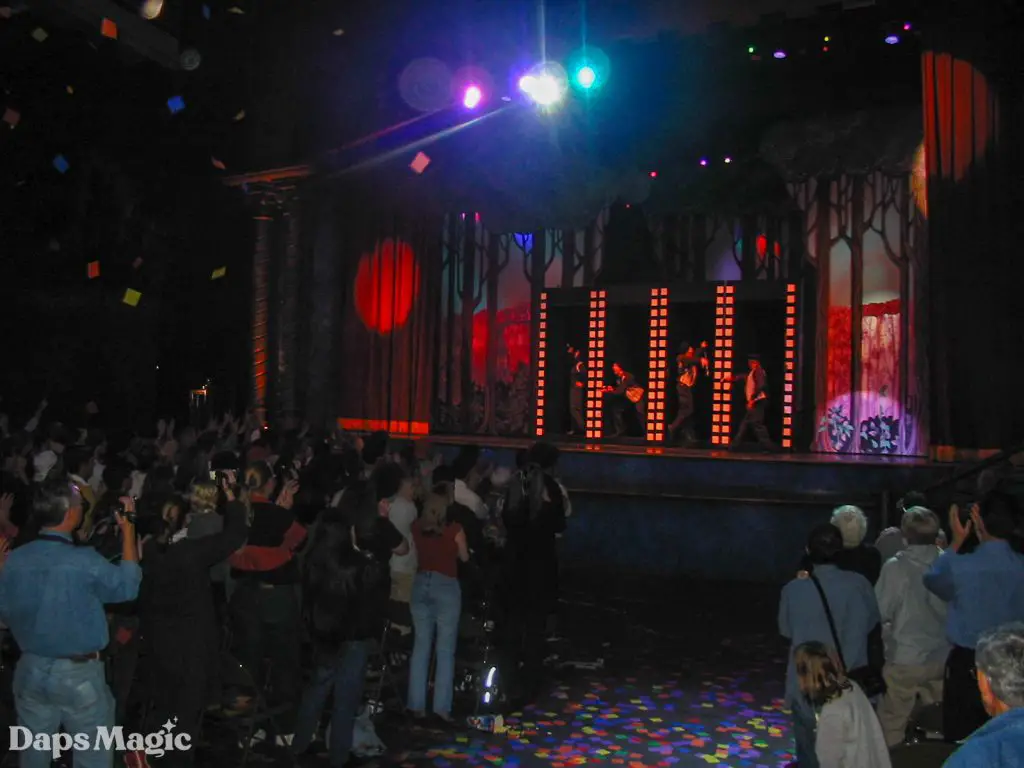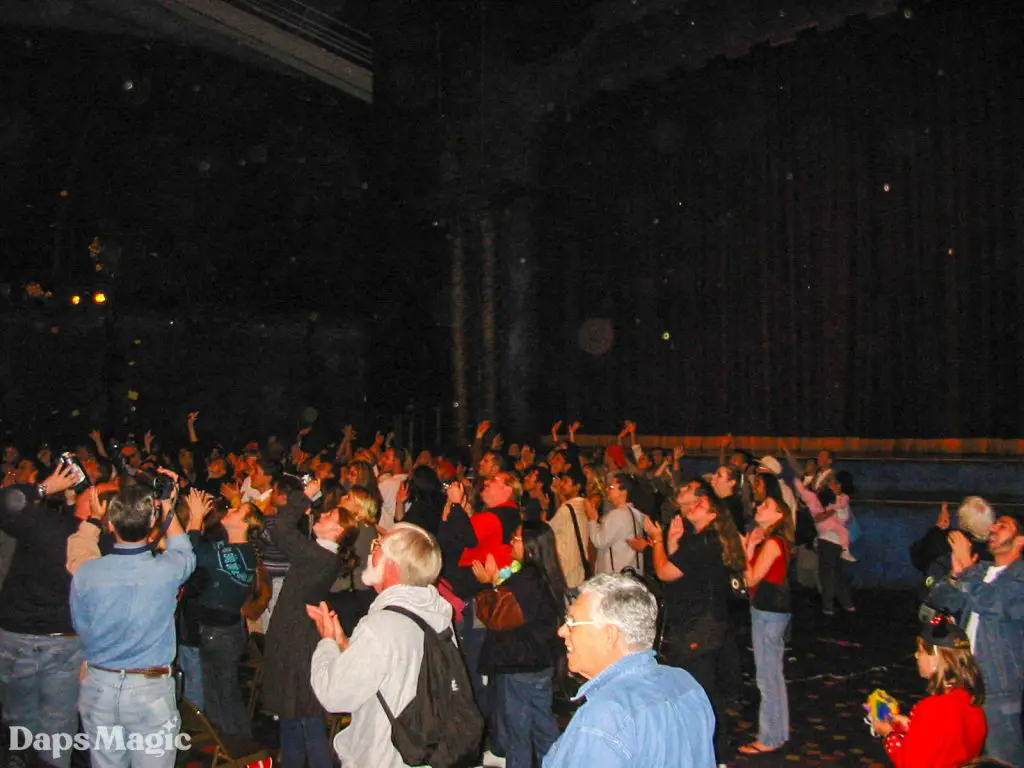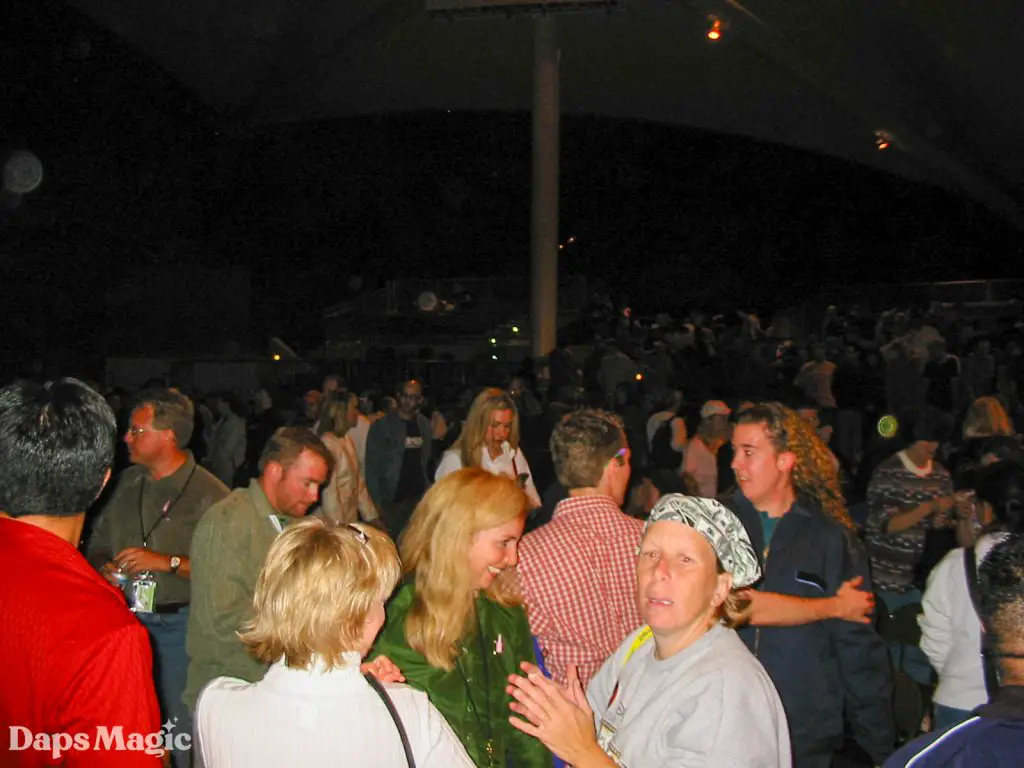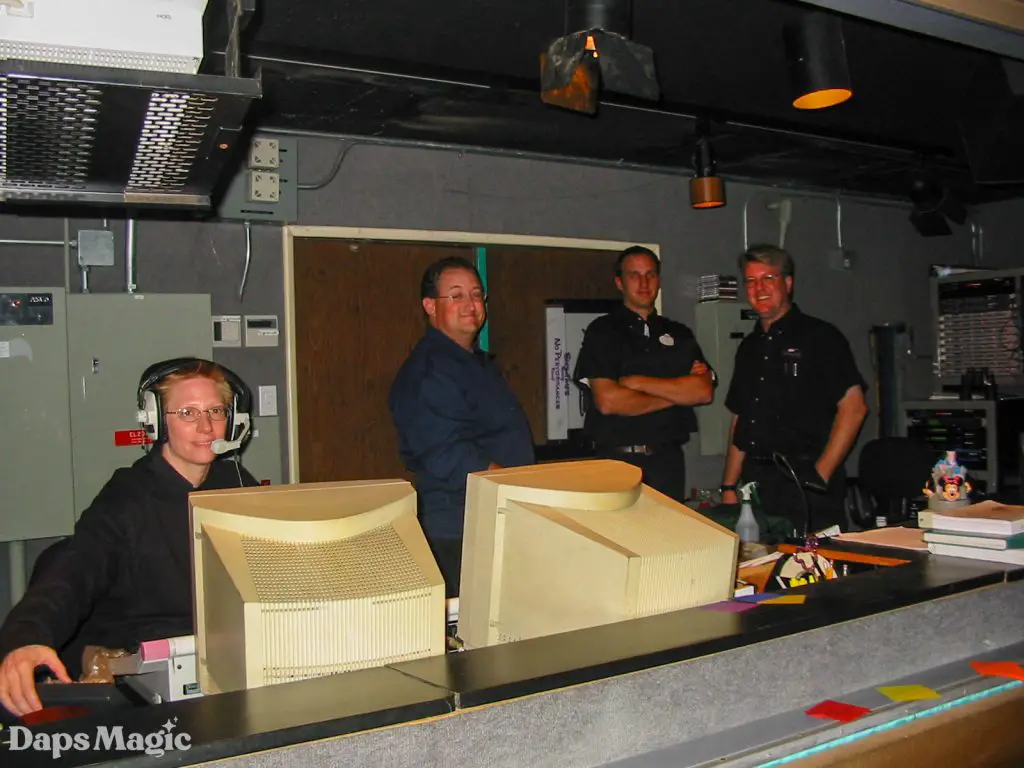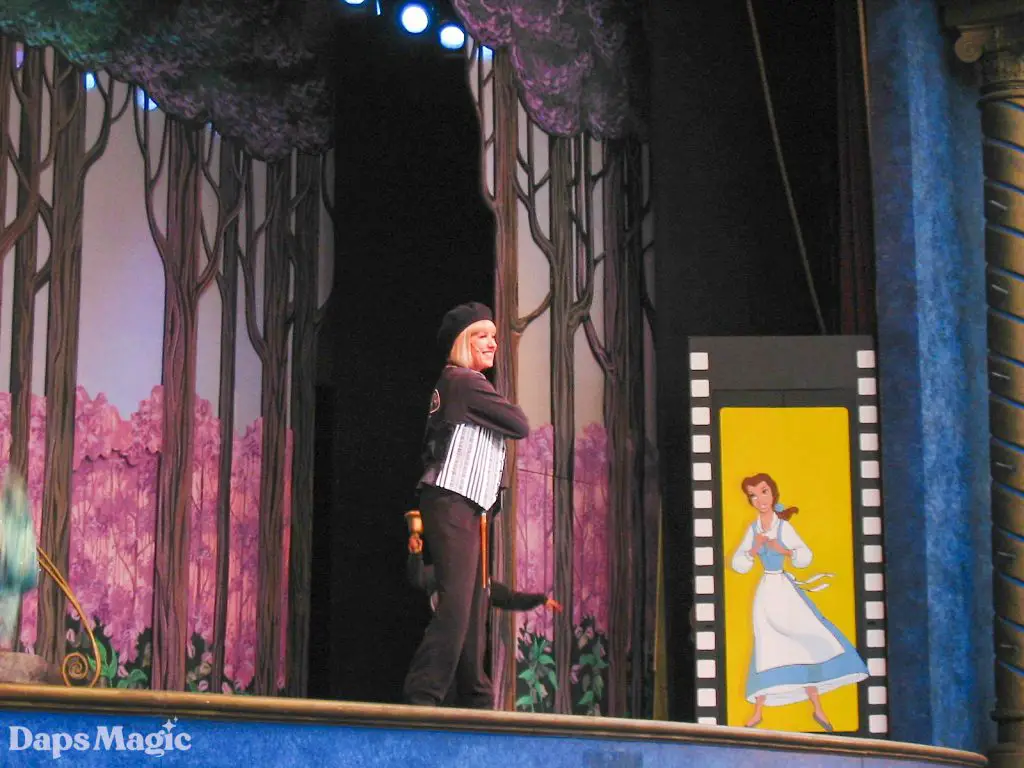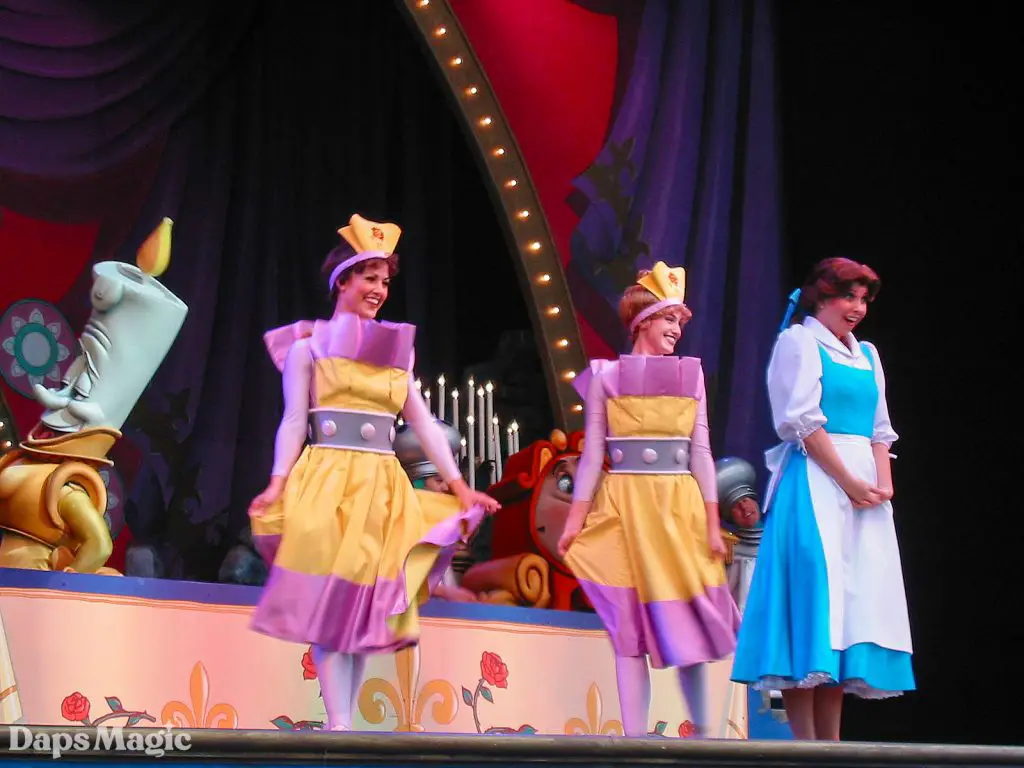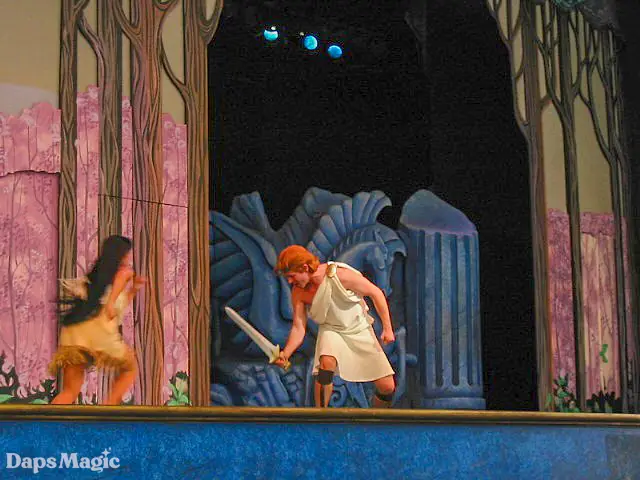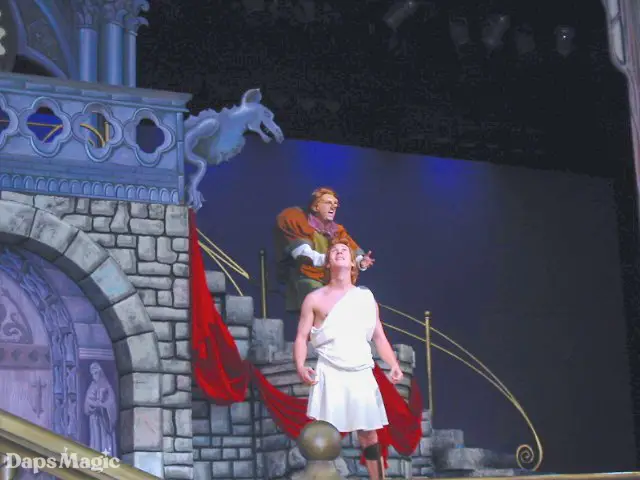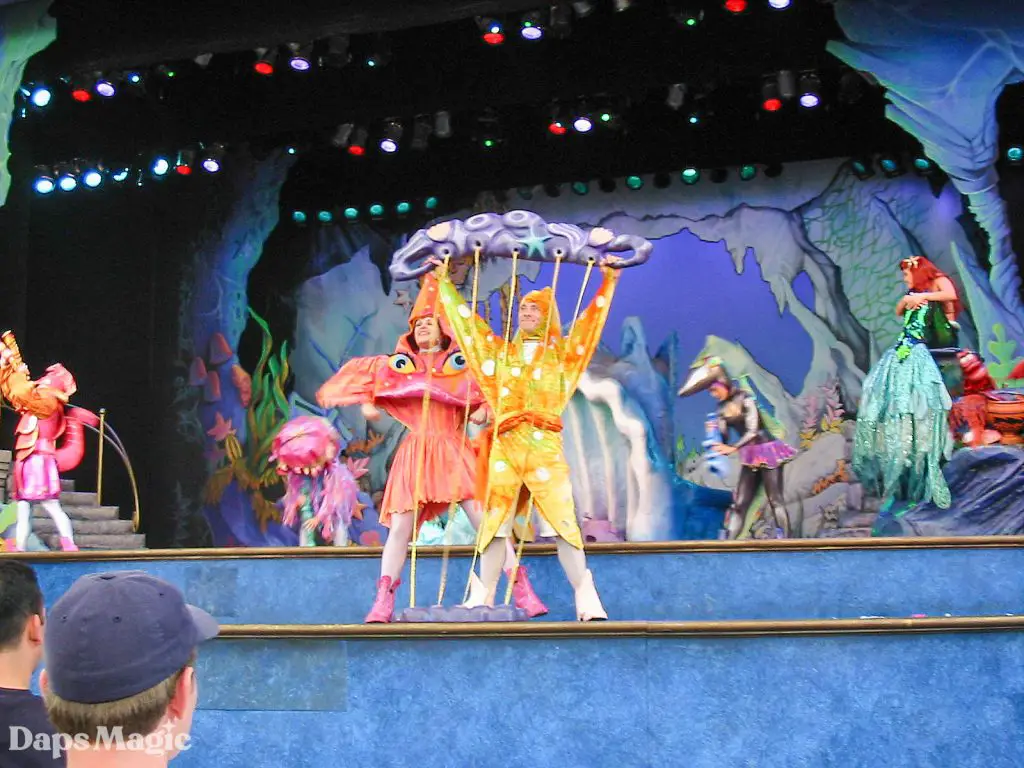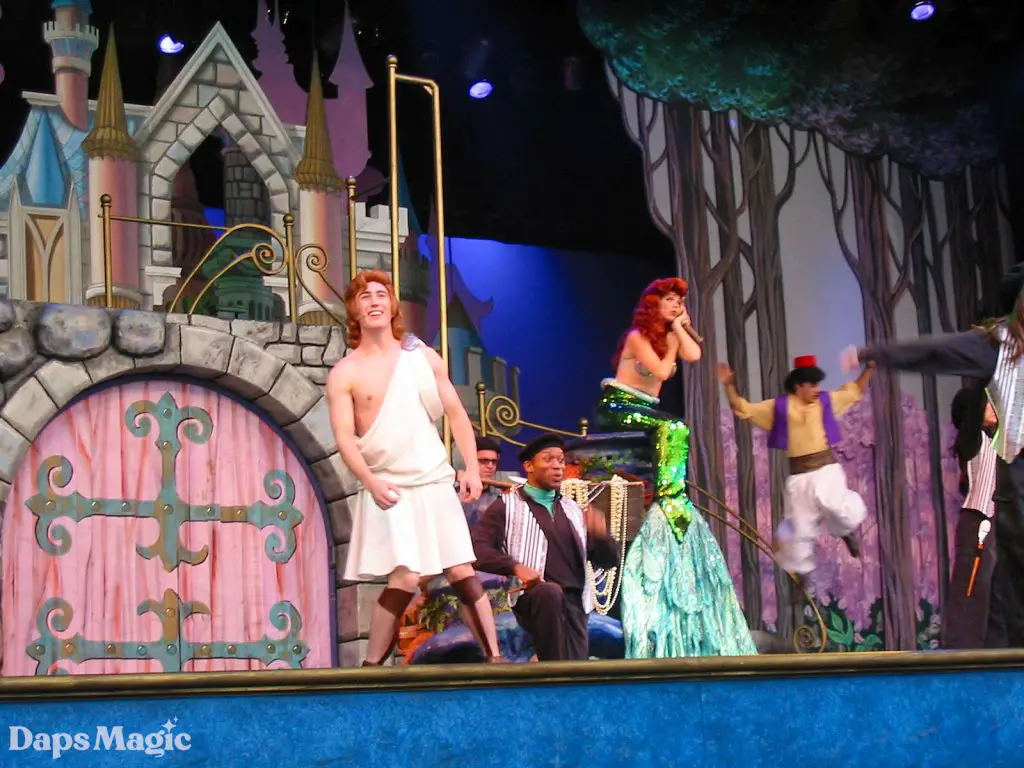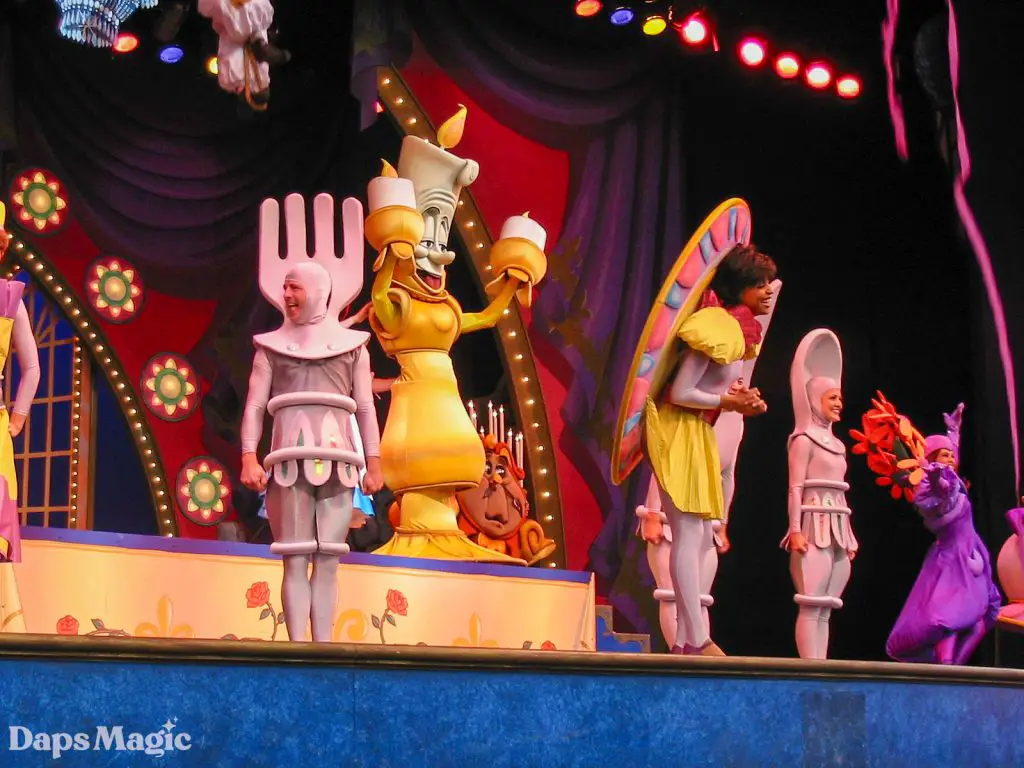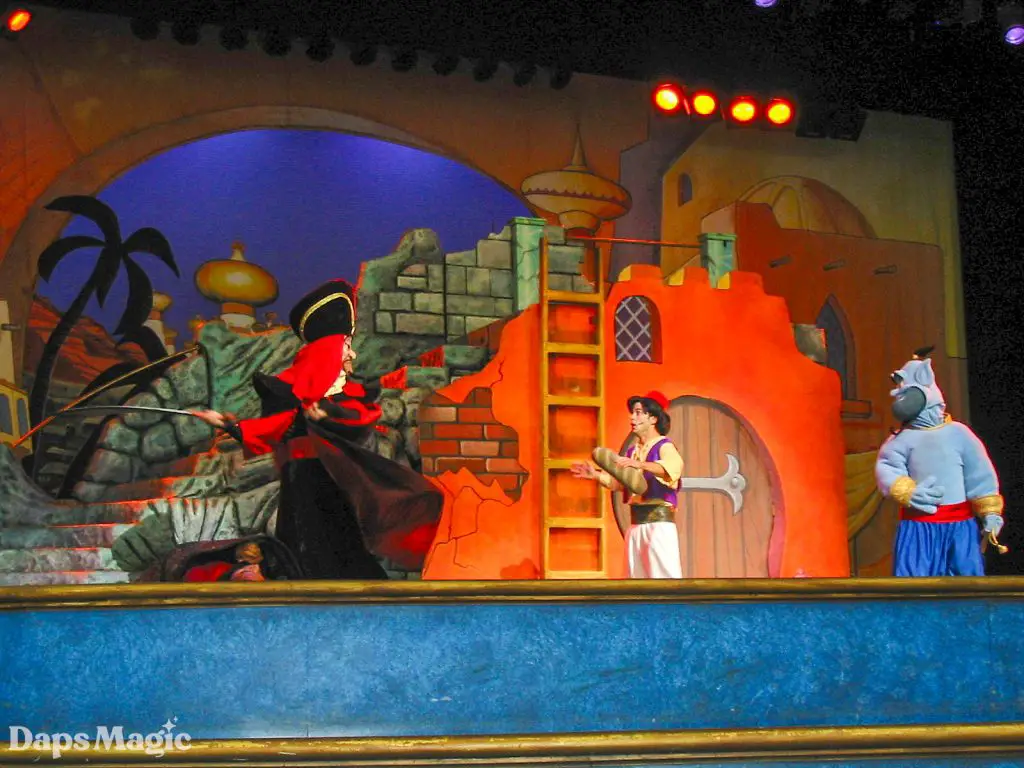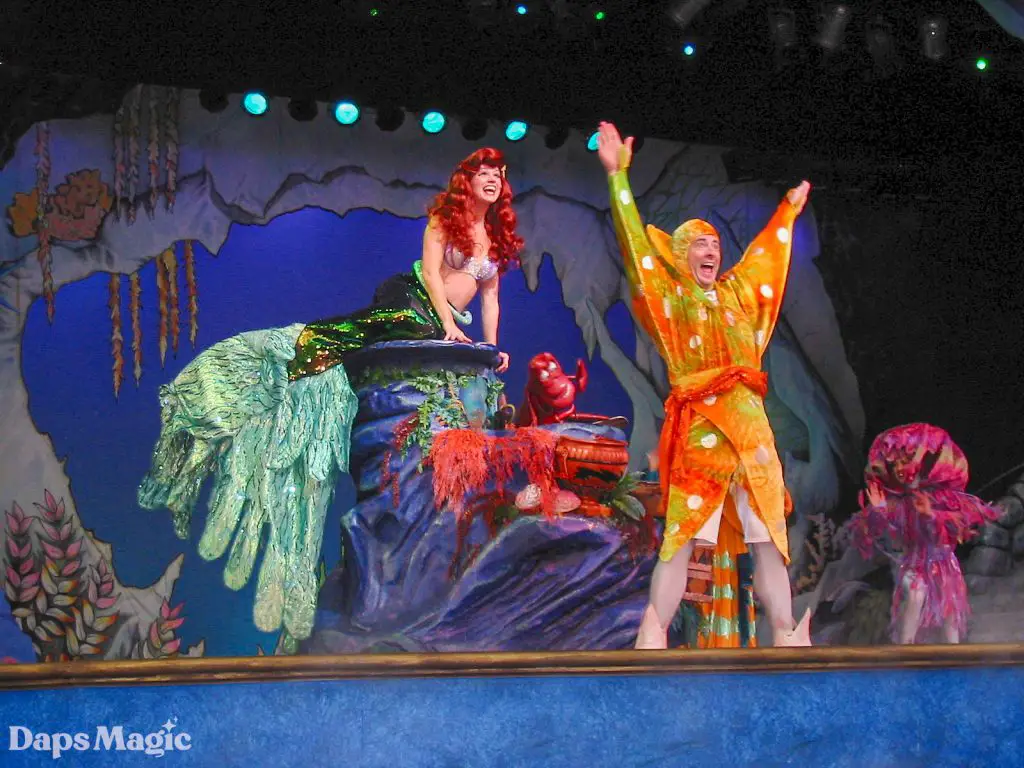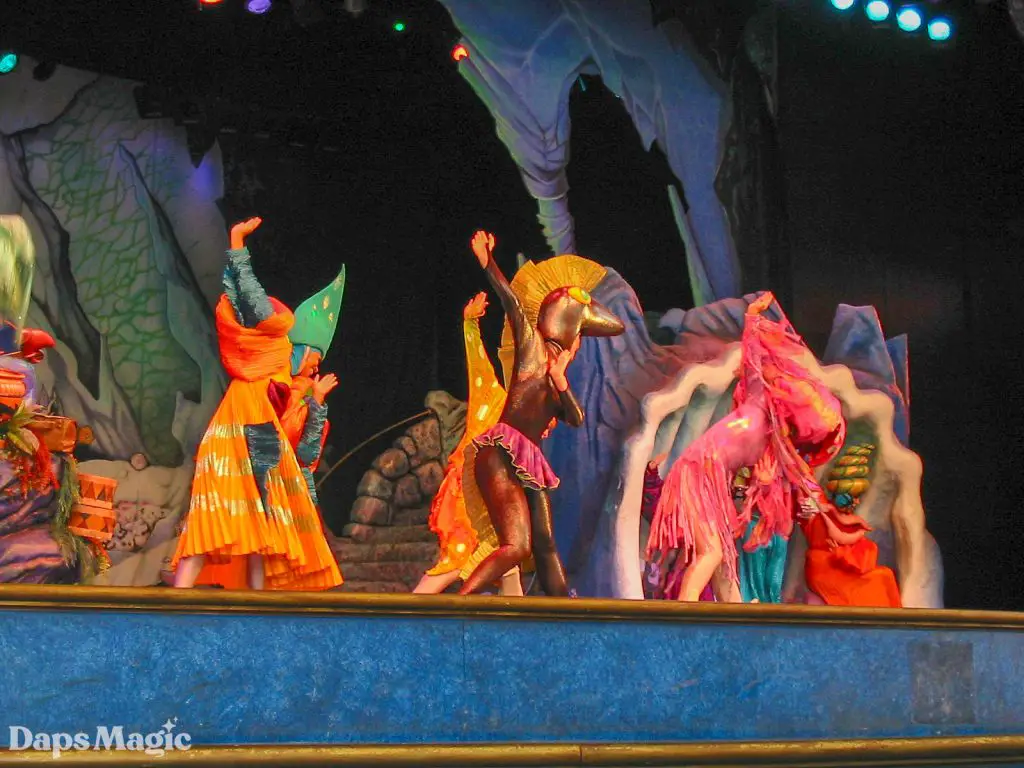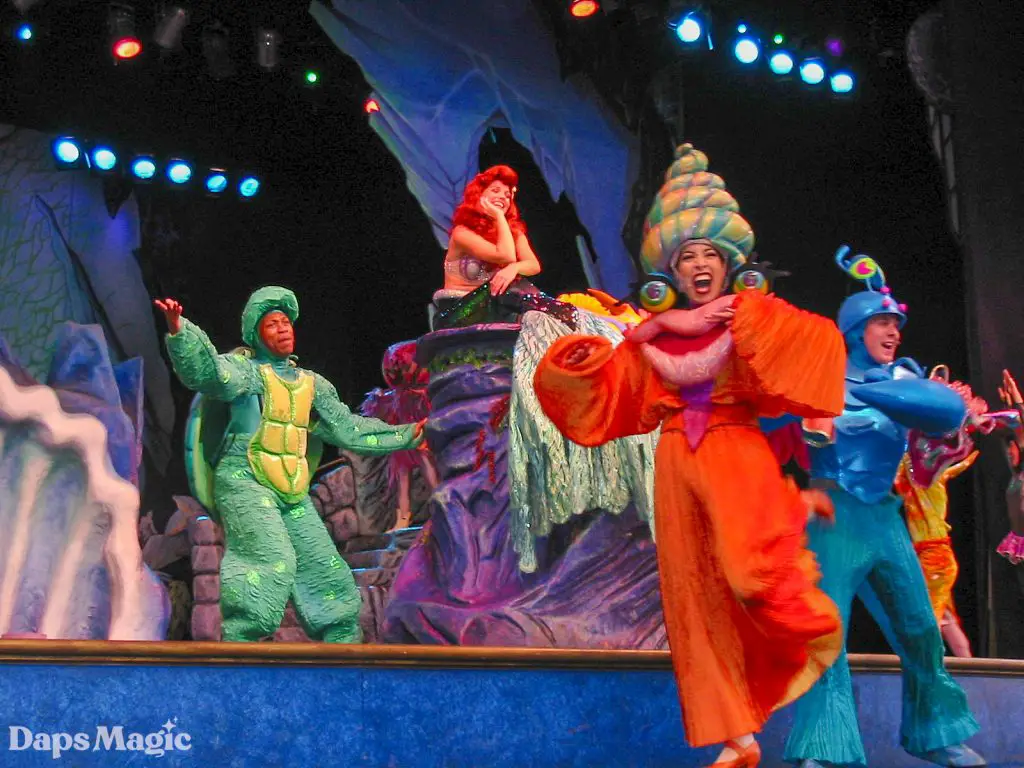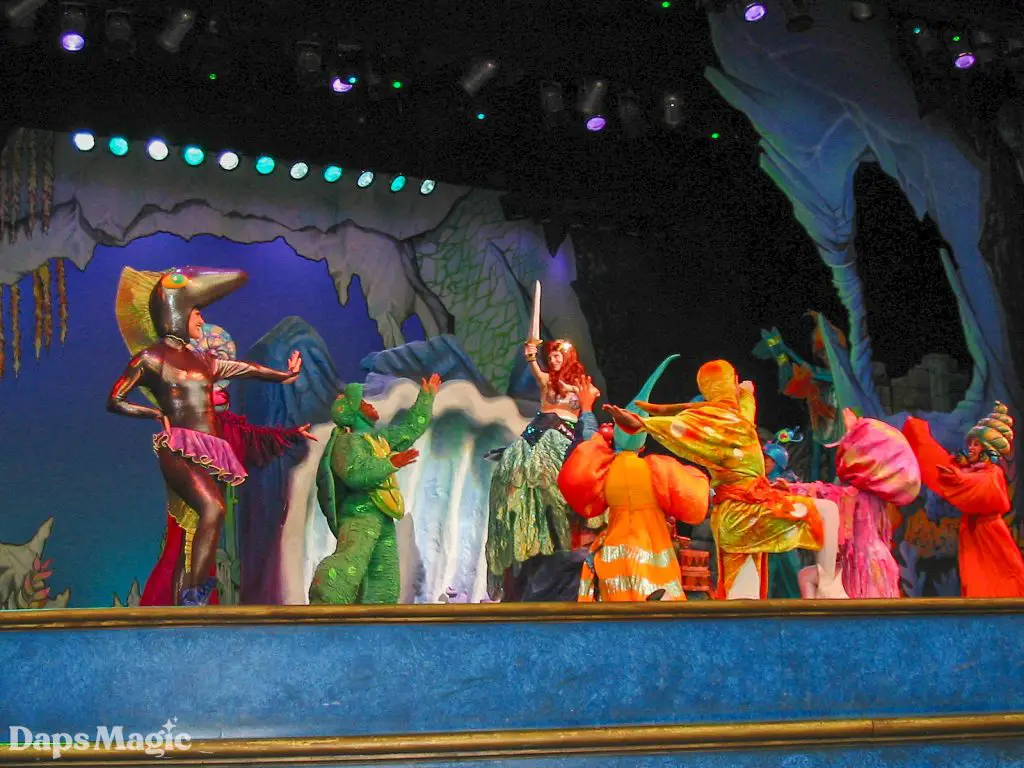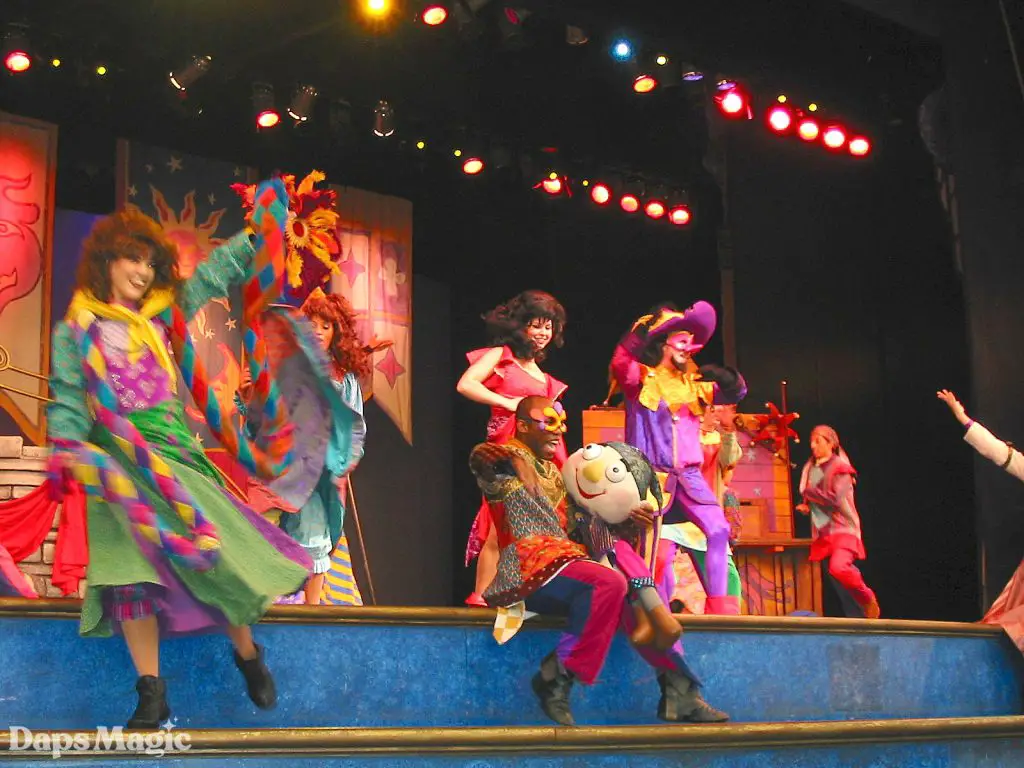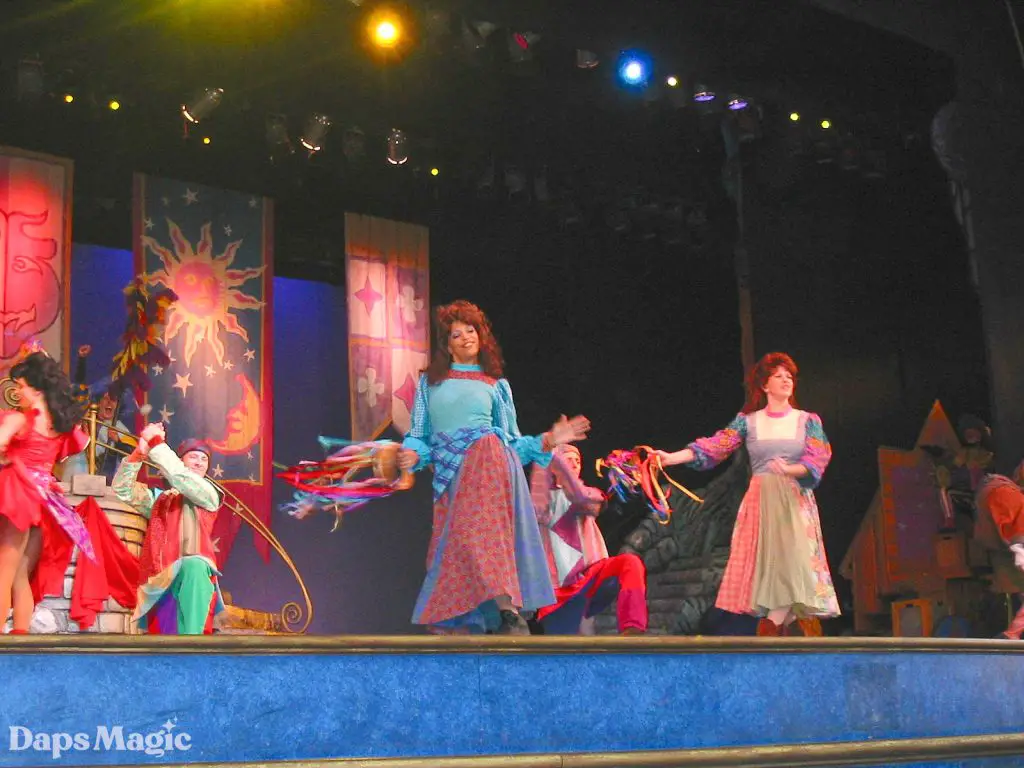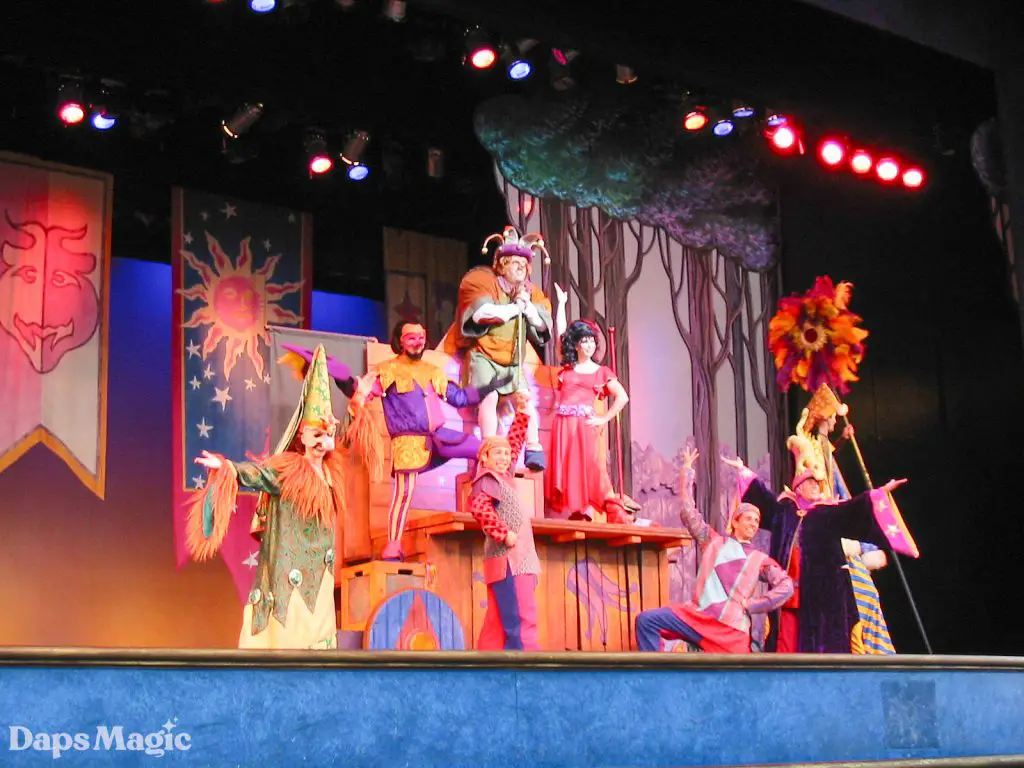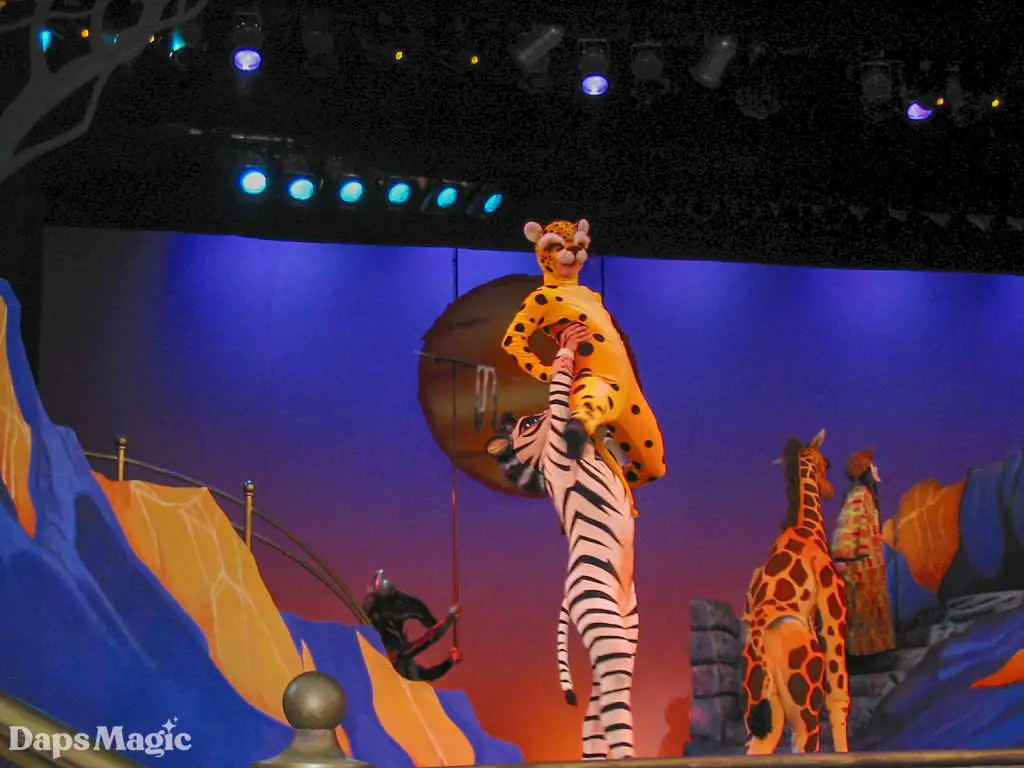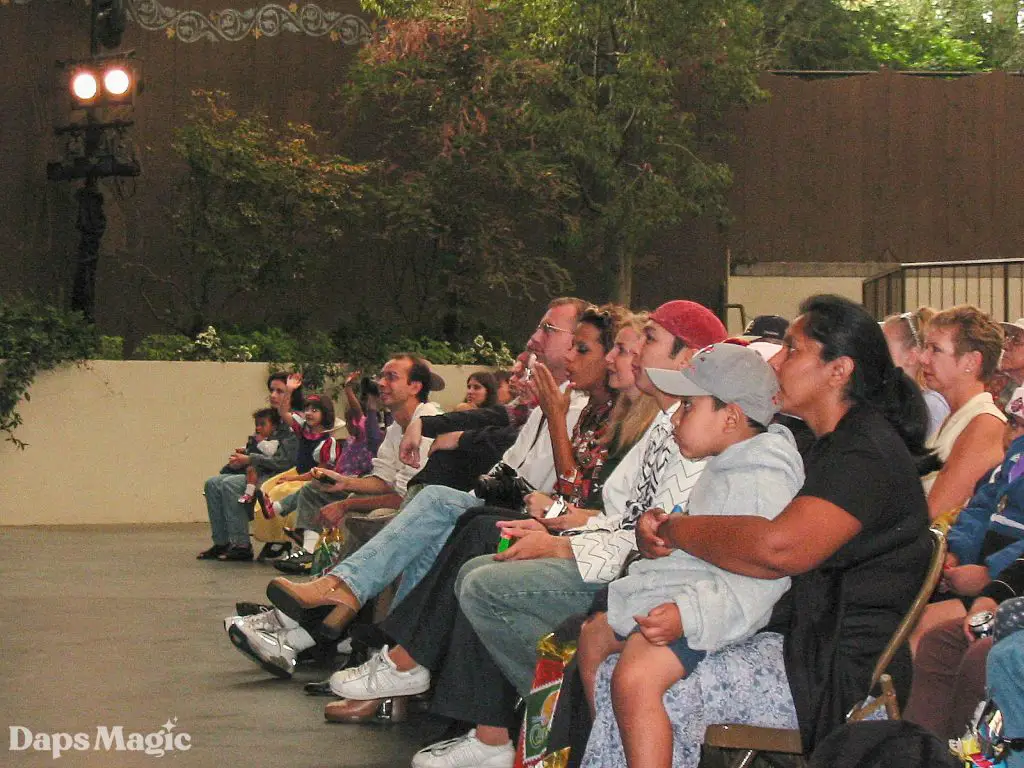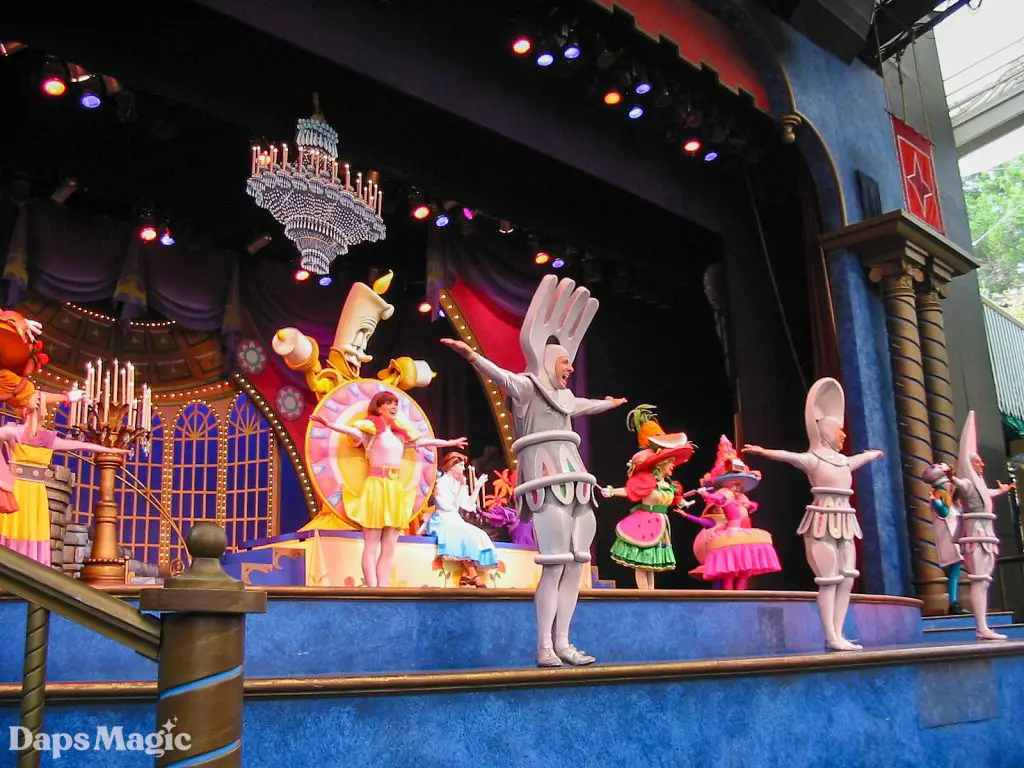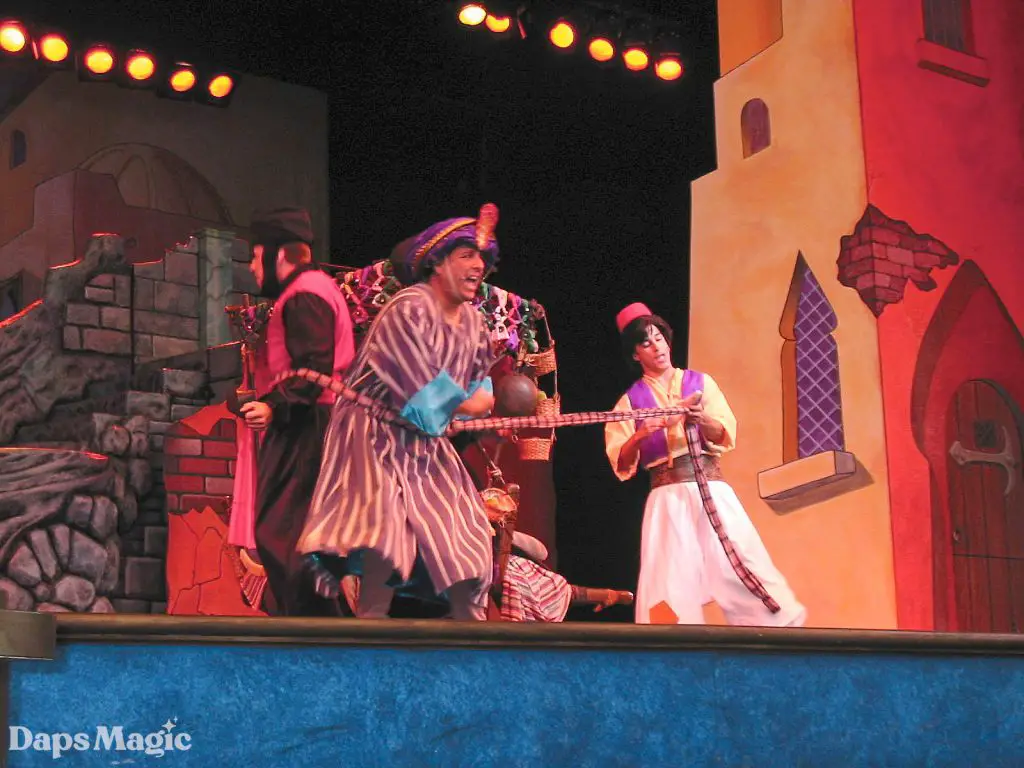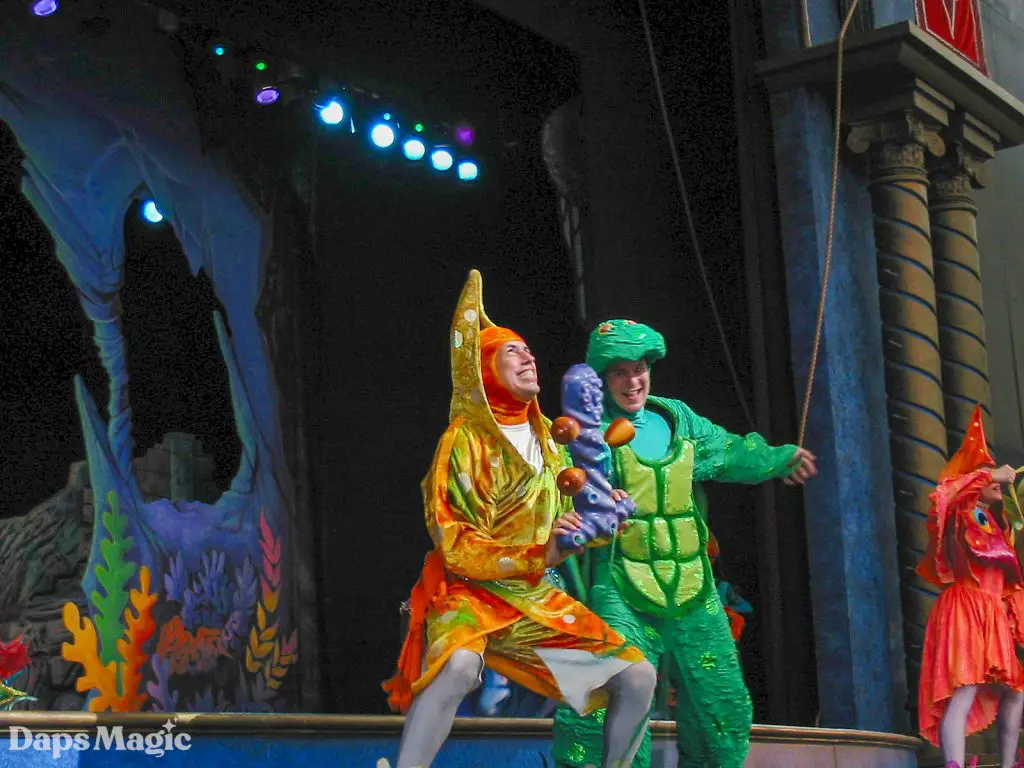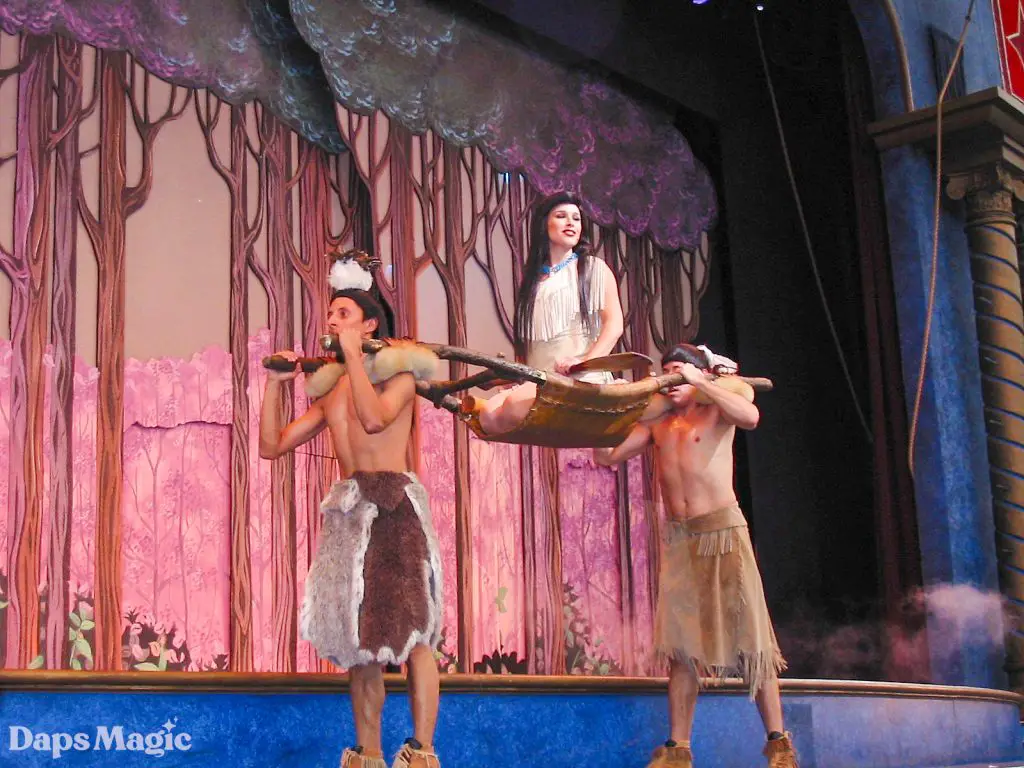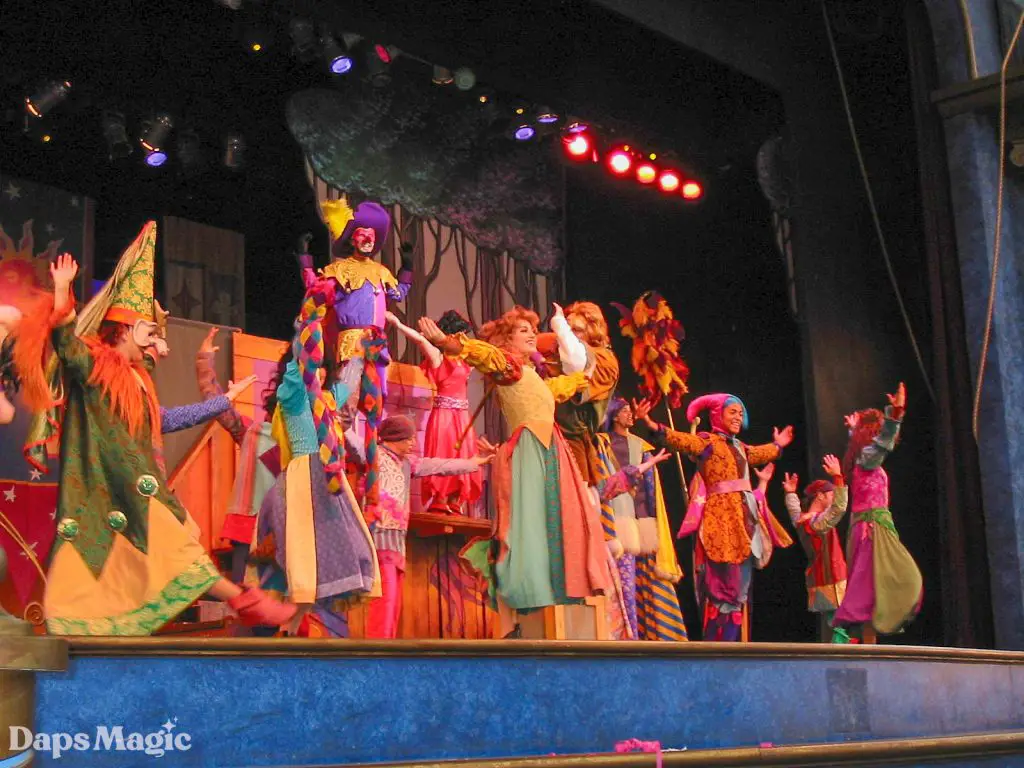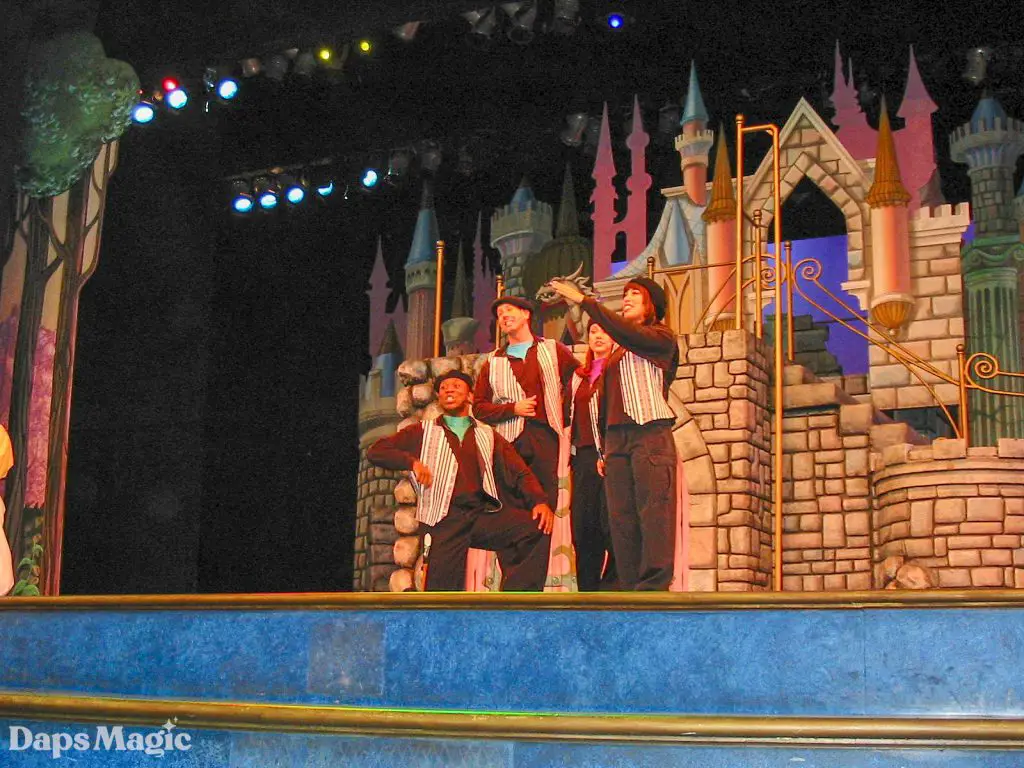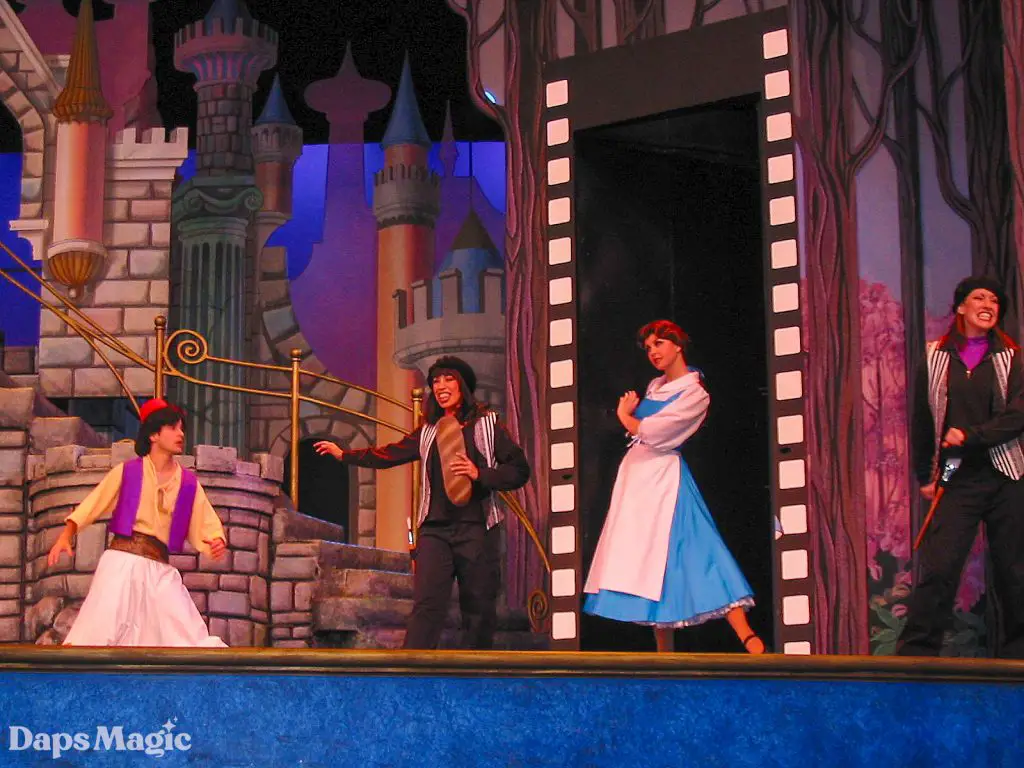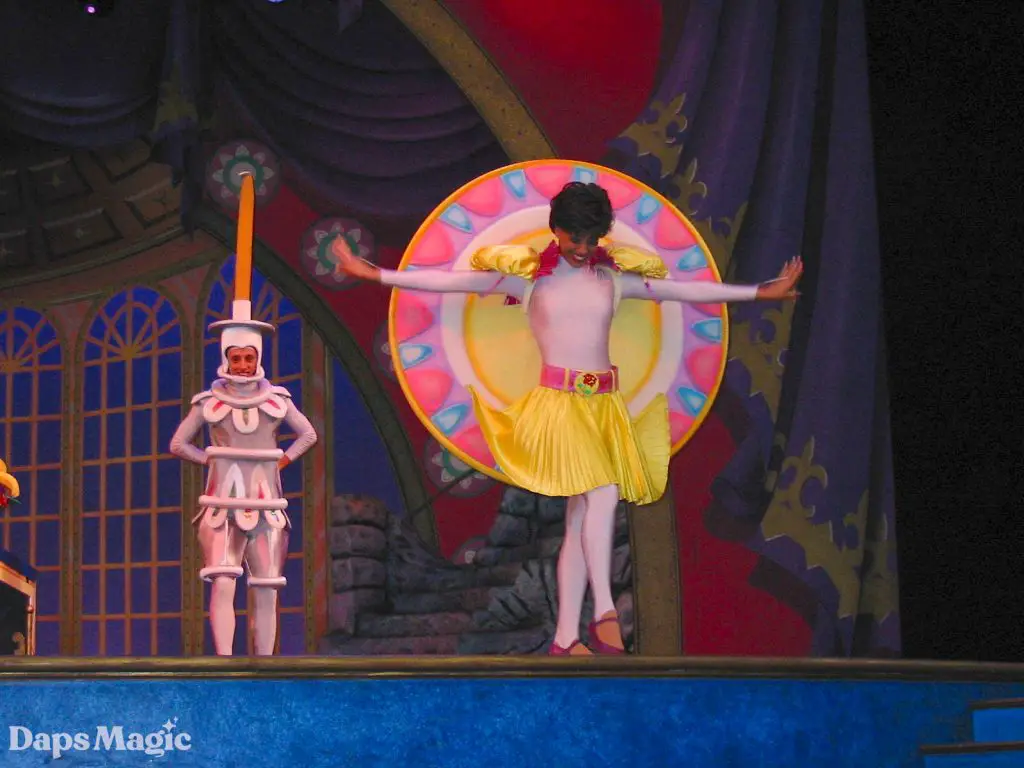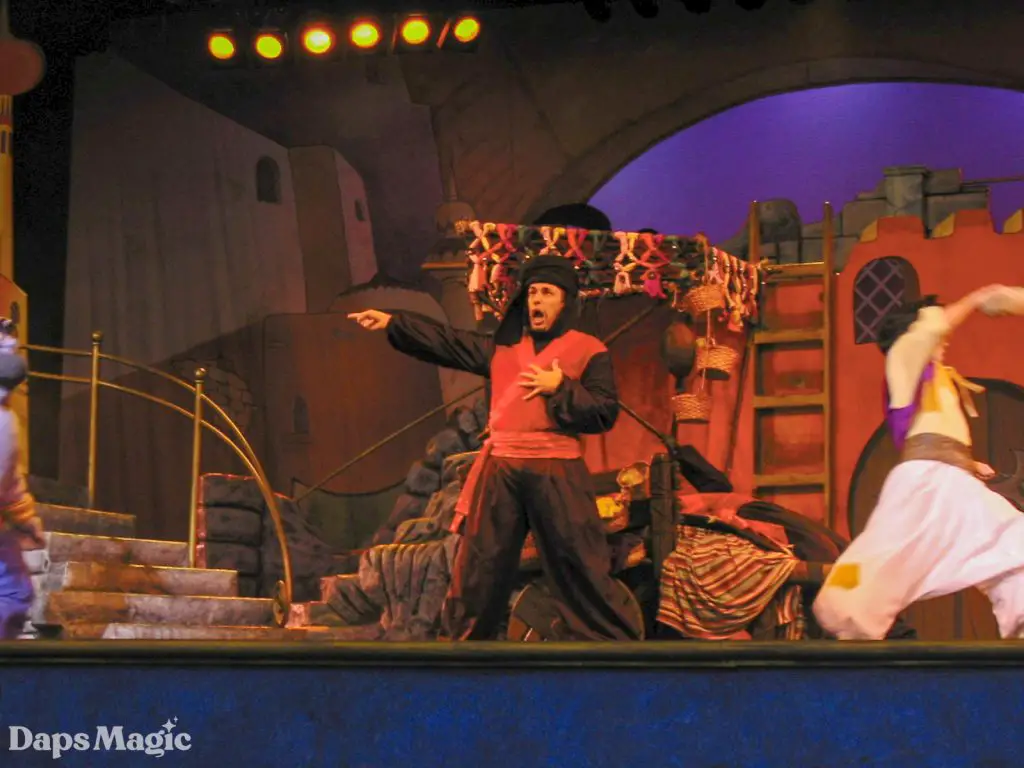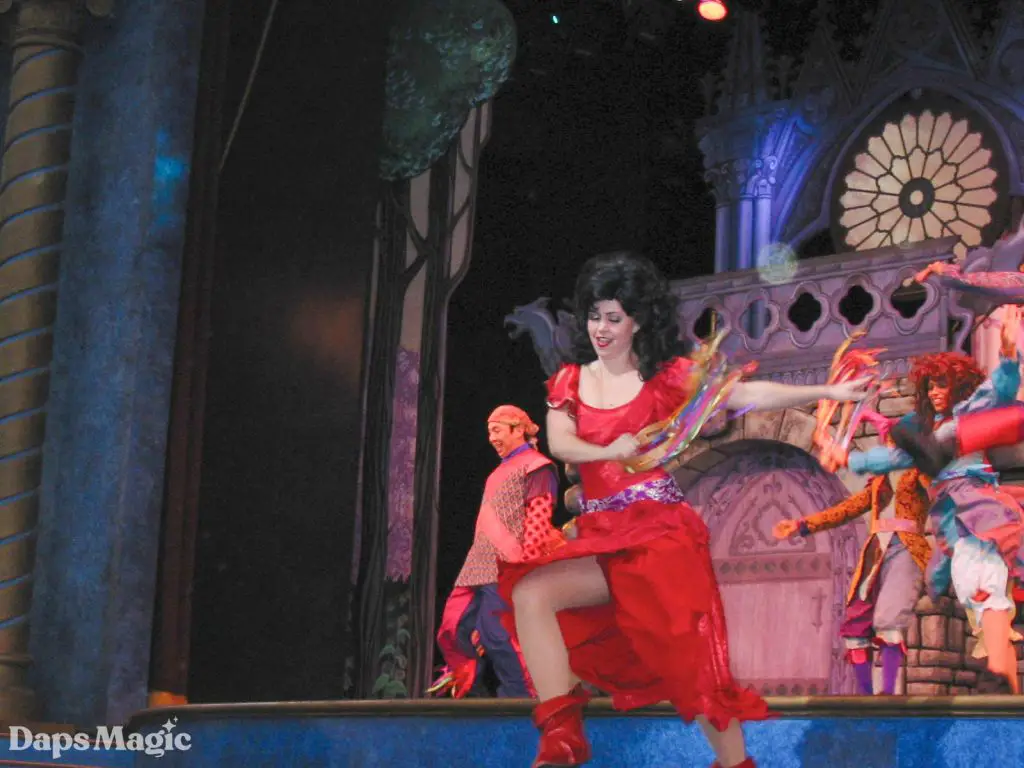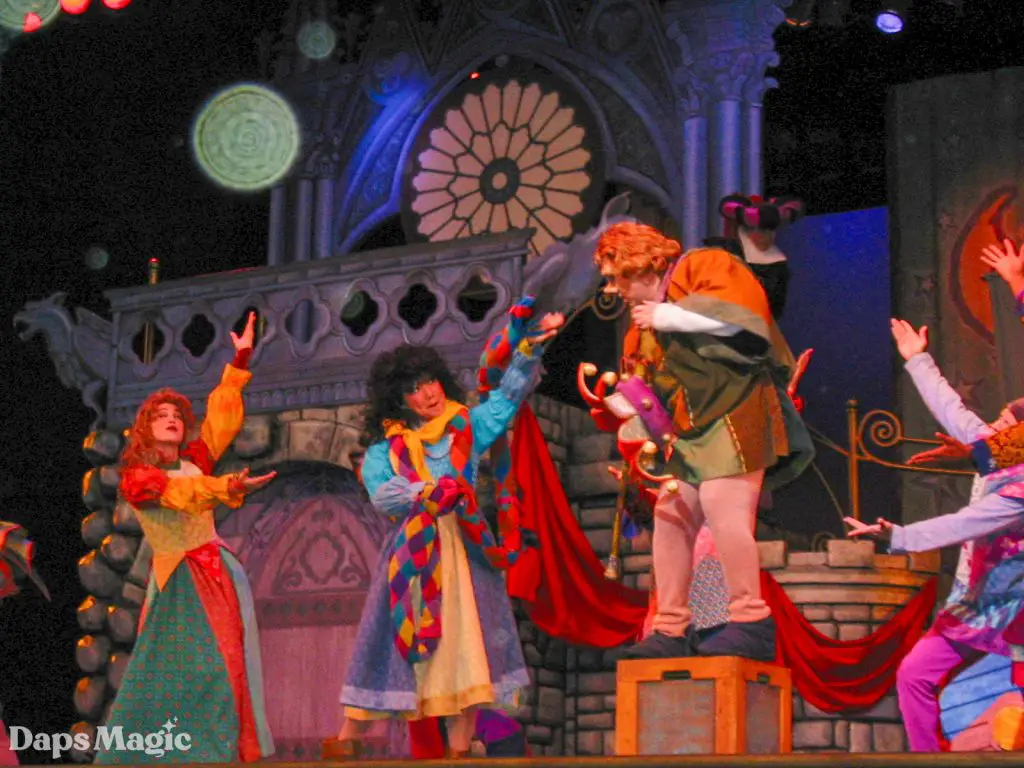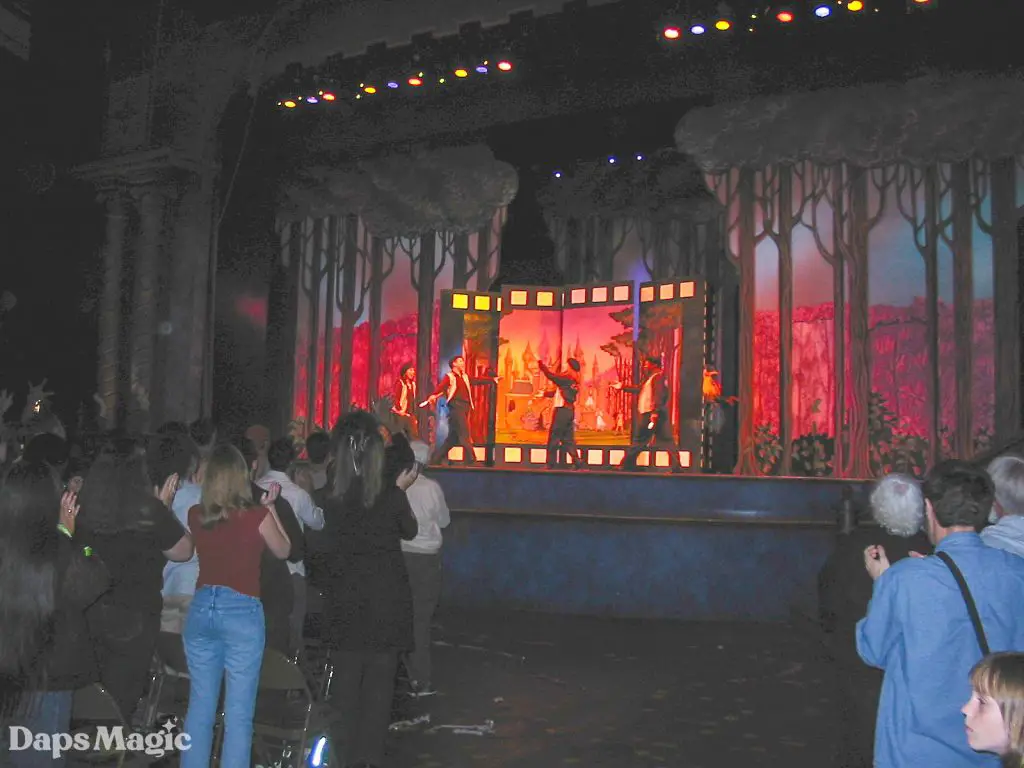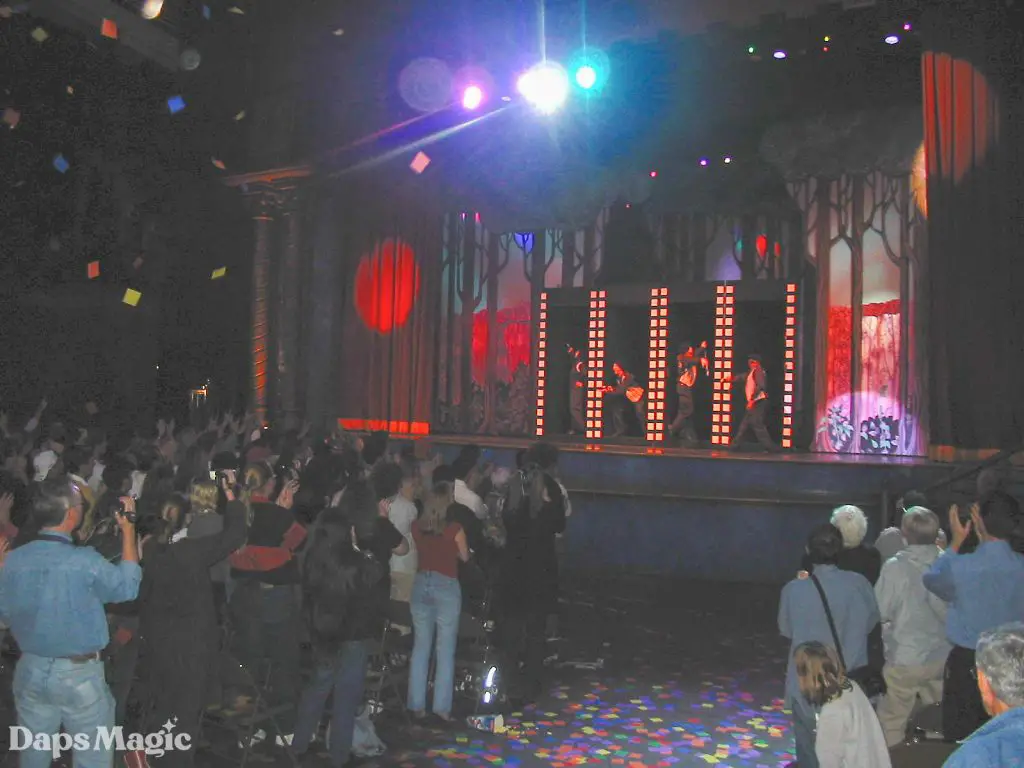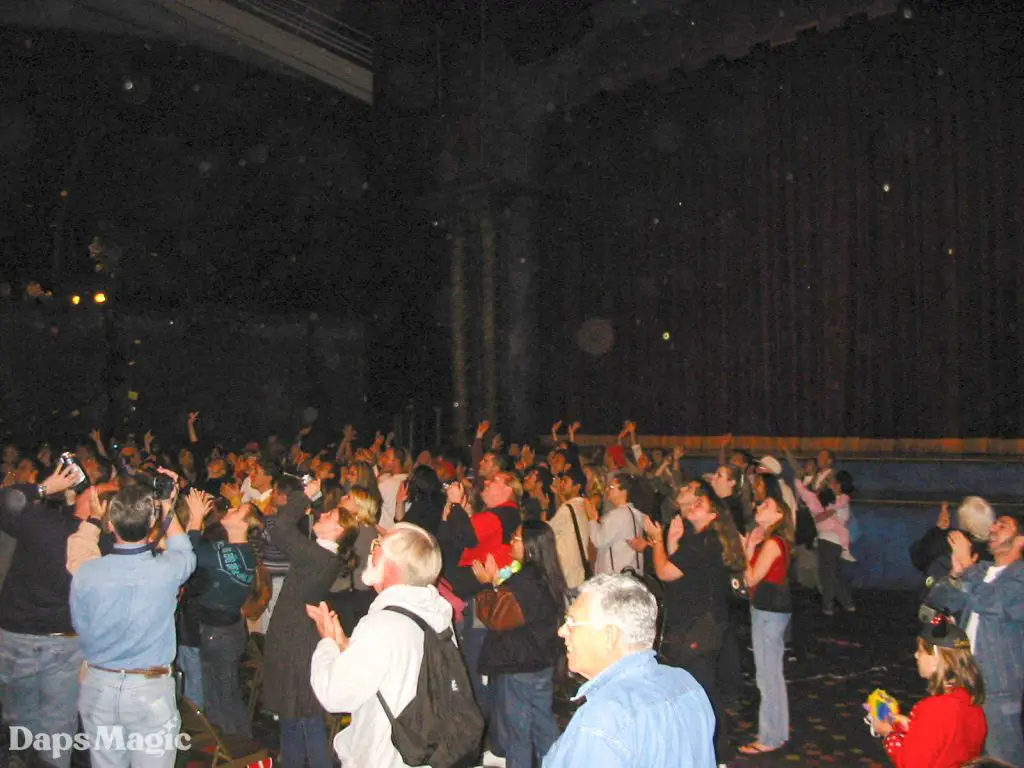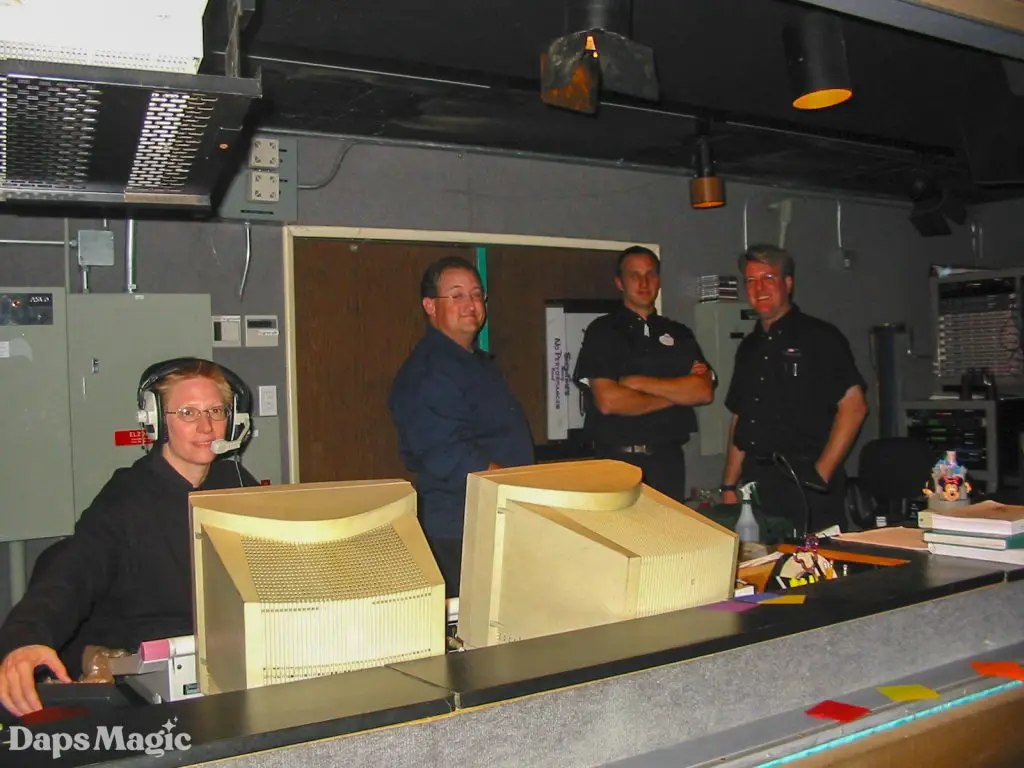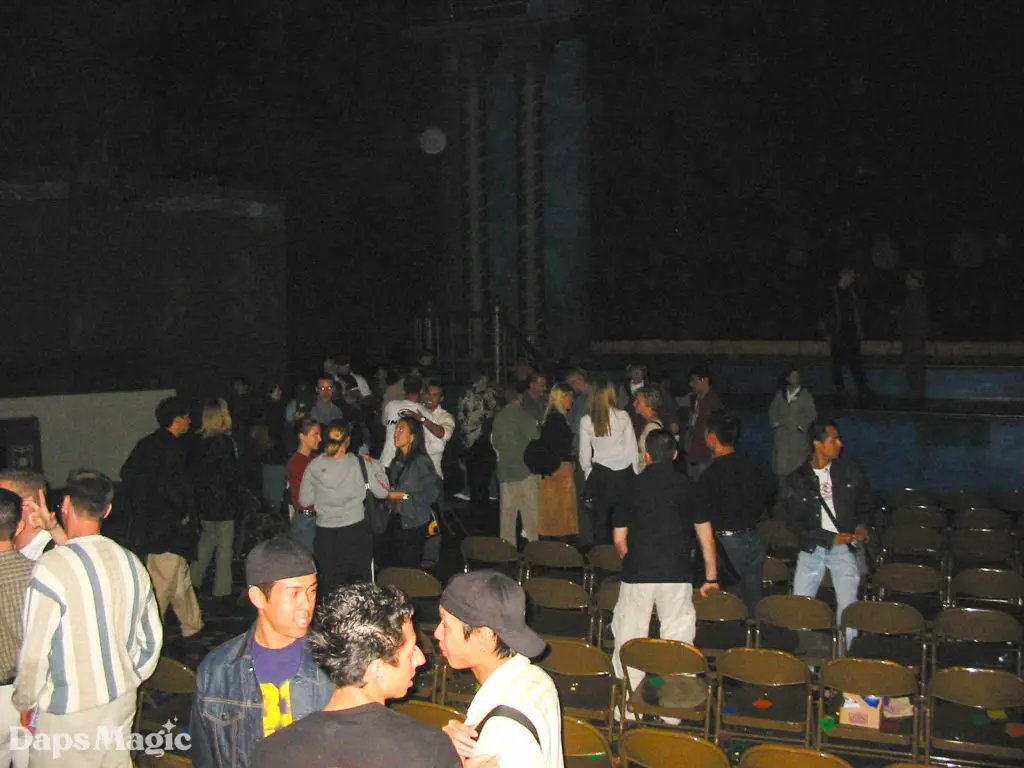 Animazement – The Musical Song List
It Starts with a Sketch (show theme)

Part of Your World (The Little Mermaid, instrumental)
Friend Like Me (Aladdin)
Zero to Hero (Hercules)
Colors of the Wind (Pocahontas)
A Whole New World (Aladdin, instrumental)
Beauty and the Beast (Beauty and the Beast)

Be Our Guest (Beauty and the Beast)
One Jump Ahead (Aladdin)

Hellfire (The Hunchback of Notre Dame)

The Little Mermaid

Under the Sea
Part of Your World

The Trio – songs of hope and yearning

Just Around the Riverbend (Pocahontas, yearning for exciting new experiences)
Go the Distance (Hercules, yearning to achieve fame and glory)
Out There (The Hunchback of Notre Dame, yearning for a life among others)

Topsy Turvy (The Hunchback of Notre Dame)
Circle of Life (The Lion King)
Reprise of It Starts with a Sketch

Reprise of Beauty and the Beast