As the third season of Only Murders in the Building draws closer, anticipation begins to build. Questions are also being asked about what will be seen in this season. One of these questions now is: will there be a musical episode?
This question became an even bigger possibility after a recent interview with Some Like it Hot Tony nominees Marc Shaiman and Scott Whitman. The duo teased that it is possible that fans will see Steve Martin, Martin Short, and Selena Gomez doing an episode of song and dance.  "We've worked on the next season of 'Only Murders in the Building,'" Shaiman said. "We're not allowed to say anything more than that, but you could probably do that math."
Without trying to do any fuzzy math, it does appear that there will be at least some sort of theatrical musical number in this next season of Only Murders in the Building. This would make a lot of sense after the conclusion of the second season of the series. At this time, nothing official has been announced about there being a musical number or episode in the upcoming season.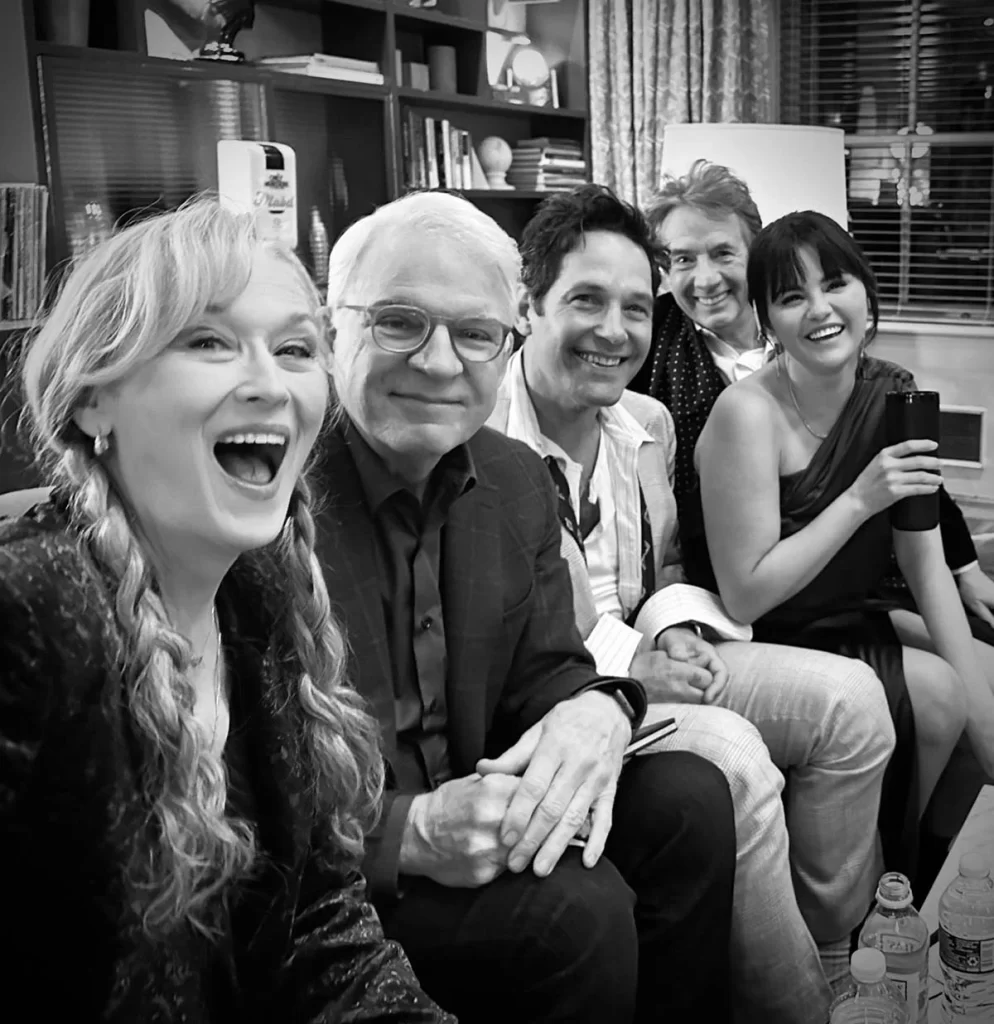 The third season of Only Murders in the Building has Meryl Streep, Paul Rudd, and Jesse Williams making appearances. They will be joined by Ashley Park, Jeremy Shamos, Linda Emond, and Wesley Taylor. Jesse Williams is expected to be a documentarian who takes interest in this season's case and Meryl Streep is an actress. The other roles are unknown at this time.
The season is set to premiere on Hulu on August 8, 2023. The premiere date was announced by Steve Martin and Martin Short during one of their "You Won't Believe What They Look Like Today!" shows. As the performance in Orlando, Florida wrapped up, Steve Martin said,  "Catch the new season August 8," and Short added, "Our show is like Steve trying to pee — it streams for 33 minutes."
Only Murders in the Building follow the adventures of Charles-Haden Savage (Steve Martin), Oliver Putnam (Martin Short), and Mabel Mora (Selena Gomez), who are neighbors in a building called the Arconia. They are brought together and make their own true crime podcast when mysterious murders happen around them.
The first season was a critical success and was nominated for 17 Emmys. It won three of them with Nathan Lane taking home one for guest comedy actor and also production design for a narrative program (half hour) and sound mixing for a comedy or drama series. It is expected that the second season will also get a lot of Emmy attention as well.
What do you think about there being a potential musical episode in the third season of Only Murders in the Building? What would you like that to look like? How do you think it would work? Share your thoughts and opinions in the comments below!