Clyde's Hot Chicken is now open in Downtown Disney District at Disneyland Resort. This new stand in Downtown Disney focuses solely on Nashville hot chicken which it offers in three heat levels of seasoning. The new location can be found near the Monorail station.
The menu for Clyde's Hot Chicken includes a couple of different options:
Clyde's Hot Stick Combo – $14.00
5 piece chicken stick with chips & sliced pickles
A La Carte
Clyde's Hot Stick – $12.00
Potato Chips – $4.00
Sauces
Clyde's Sauce – $1.00
Clyde's Ranch – $1.00
Beverages
Water – $4.25
Soda – $4.25
Spice Levels
Naked
Original
Hot as Cali
Clyde's Hot Chicken first opened in Orange County in Fullerton next to the historic Fox Theater in 2019. The company prides itself on serving antibiotic free chicken utilizing fresh and simple ingredients. No fillers or hormones are used at any point during the preparation process. The chicken is hand-breaded in Clyde's Hot Chicken restaurants with fresh produce being delivered several times a week.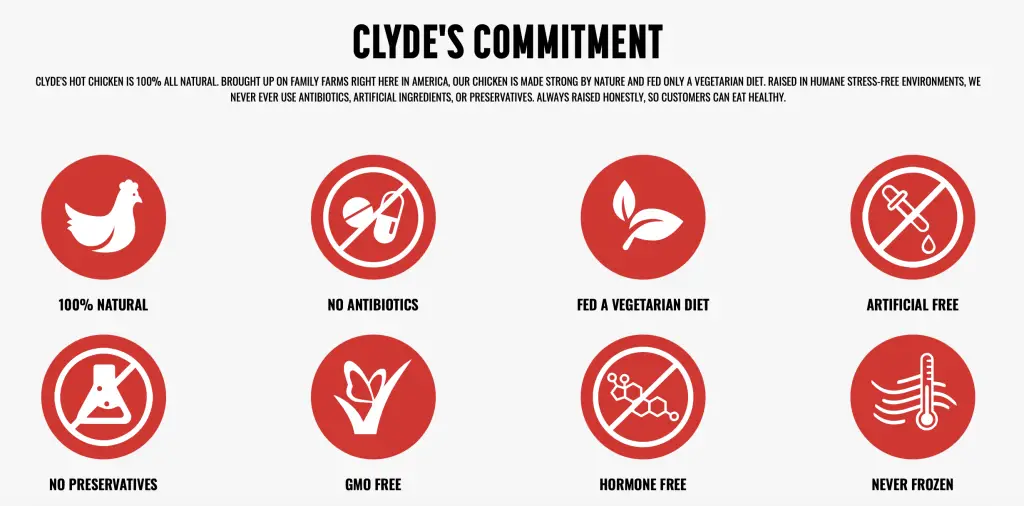 Hours for Clyde's Hot Chicken can be seen on the Disneyland website. In general it looks like the hours are 11:00 AM until 12:00 AM daily.
What do you think of what you are seeing of Clyde's Hot Chicken? Have you tried it yet? How was it? Share your thoughts and opinions in the comments below!