The soundtrack for season 3 of Star Trek: Picard is now available for streaming. The score arrives as the final episode of the season and series arrives on Paramount+. The soundtrack covers the span of the entire season and does have potential spoilers in its track listings for those who haven't finished the season yet.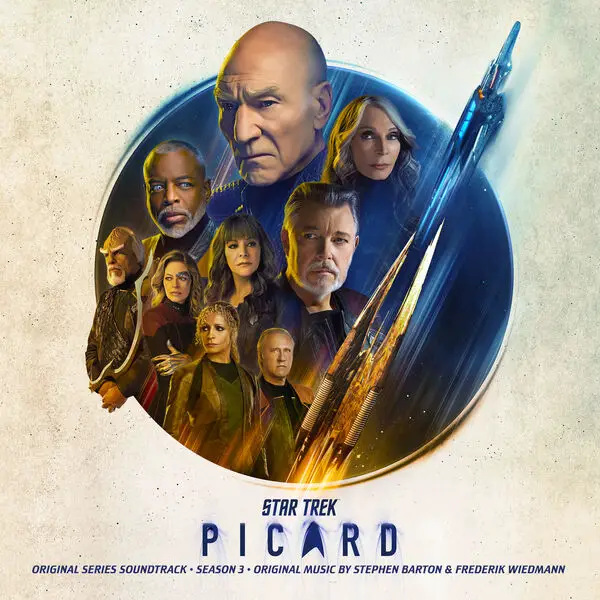 The soundtrack includes several new themes, most notably that of the Titan, and also many classic Star Trek themes intertwined within. This creates a listening experience that is boldly moving forward with a firm foundation in the past. The soundtrack is written by Stephen Barton and Frederik Wiedmann.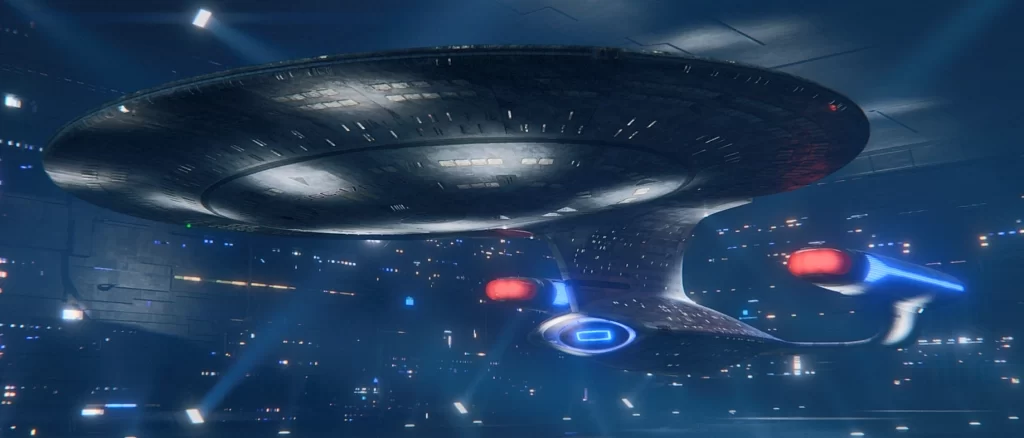 Star Trek: Picard season 3 showrunner Terry Matalas talked about bringing the soundtrack to life in an interview with Den of Geek. "If we were going to say this is the last Star Trek: The Next Generation film, or 10 of the last Star Trek: The Next Generation movies—because all the episodes are very different—then it needed to sound like that, too," Matalas said. "And that required Stephen Barton. Then, later in the season, the score gets so massive as the story grows that we had to bring in some help from Frederik Wiedmann, who's a brilliant composer as well. I grew up with legends [like] Jerry Goldsmith and James Horner. Not to mention Dennis McCarthy and Cliff Eidelman. All those Trek composers have nods."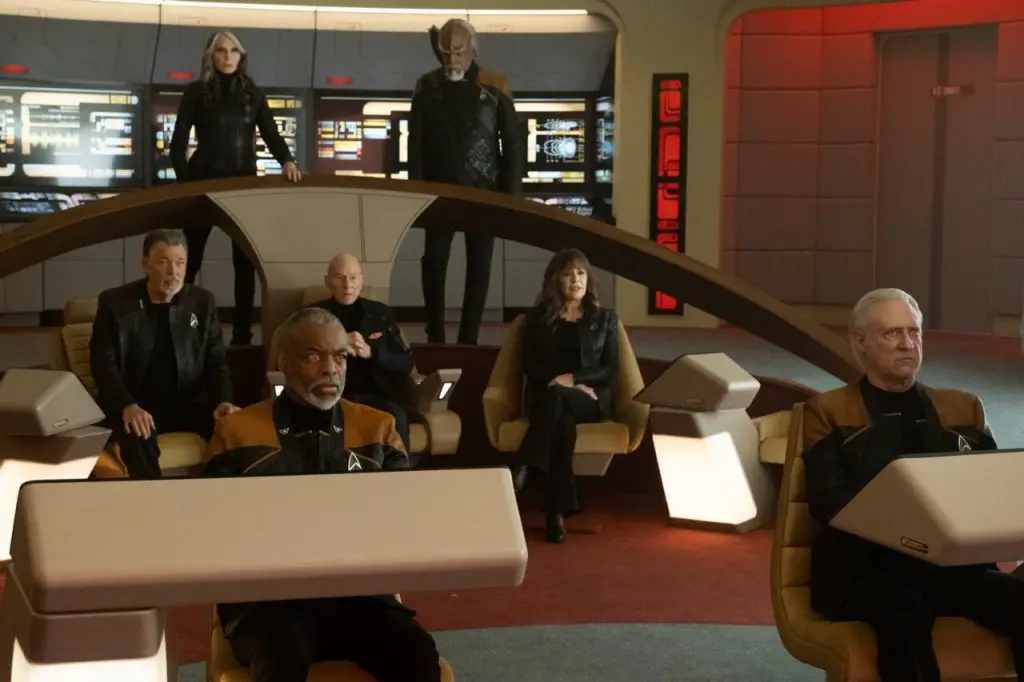 The soundtrack is now available on music streaming services like Spotify and Apple Music. It also was made available on vinyl for pre-sale and quickly sold out. It is unknown if sales will reopen at this time. Below the player with the third season soundtrack for Star Trek: Picard are the listings for both streaming and vinyl versions of the soundtrack.
Star Trek: Picard Season 3 Soundtrack
Star Trek: Picard Season 3 Soundtrack Track Listing
1. Beverly Crusher (3:02)
2. Old Communicator (1:58)
3. Hello, Beautiful (1:57)
4. Leaving Spacedock (3:44)
5. I Like That Seven! (3:29)
6. Breaking the Beam (3:59)
7. The Shrike (3:34)
8. Picard's Answer (4:08)
9. Riker and Jack (2:08)
10. Call Me Number One (2:02)
11. No Win Scenario (3:57)
12. Blood in the Water (2:58)
13. Let's Go Home (3:24)
14. Flying Blind (5:51)
15. A New Family (4:16)
16. Klingons Never Disappoint (5:32)
17. I Do See You (5:26)
18. Legacies (3:15)
19. Evolution (2:44)
20. La Forges (2:08)
21. Invisible Rescue (3:34)
22. Catch Me First (2:32)
23. Proteus (3:46)
24. Dominion (7:04)
25. Lower the Partition (3:38)
26. Get Off My Bridge (4:26)
27. Family Reunion (3:17)
28. Impossible (1:37)
29. Frontier Day (2:43)
30. Hail the Fleet (4:03)
31. You Have the Conn (3:44)
32. Make It So (6:02)
33. This Ends Tonight (3:07)
34. Battle On the Bridge (2:58)
35. All That's Left (2:02)
36. Annihilate (3:05)
37. Trust Me (2:06)
38. The Last Generation (2:51)
39. Where It All Began (2:19)
40. The Missing Part of Me (4:30)
41. Must Come to an End (1:32)
42. A New Day (3:22)
43. Legacy and Future (1:44)
44. Names Mean Everything (1:43)
45. The Stars – End Credits (2:59)
Star Trek: Picard (Original Series Soundtrack – Season 3 on Vinyl) – Stephen Barton & Frederik Wiedmann
$34.98
Scored by award winning British composer Stephen Barton (Star Wars Jedi: Fallen Order, Call of Duty 4: Modern Warfare, Titanfall,12 Monkeys, Apex: Legends) & German Emmy winning composer Frederik Wiedmann (All Hail King Julien, Green Lantern: The Animated Series, Justice League: The Flashpoint Paradox, Son of Batman, Justice League: Throne of Atlantis and Justice League: Gods and Monsters)

Star Trek: Picard features Sir Patrick Stewart reprising his iconic role as Jean-Luc Picard, which he played for seven seasons on Star Trek: The Next Generation and in 4 feature length films.  The new series will follow this iconic character into the next chapter of his life.

Pulled out of retirement (again) by a distress call from old flame Beverly Crusher (Gates McFadden), Jean-Luc Picard (Patrick Stewart) enlists the help of Captain Riker (Jonathan Frakes) and sets out to save the day.  What he uncovers, however, is a conspiracy reaching to the furthest corners of the Federation, and the return of an old foe, long thought defeated.
Track Listing:

Side A – 18:28 mins approx
Hello, Beautiful
Leaving Spacedock
No Win Scenario
Blood In The Water
Flying Blind
Side B – 18:47 mins approx.
Legacies
Evolution
LaForges
Invisible Rescue
Dominion
Side C – 19:34 mins approx.
Get Off My Bridge
Frontier Day
Hail The Fleet
Make It So
Where It All Began
Side D – 17:00 mins approx.
The Last Generation
The Missing Part Of Me
Must Come To An End
A New Day
Names Mean Everything
The Stars – End Credits
Release on or around 05/12
What do you think about the season 3 soundtrack for Star Trek: Picard? What is your favorite track? Share your thoughts and opinions in the comments below!