Shanghai, April 18, 2023 – Shanghai Disney Resort and United Family Healthcare, one of the leading private and premium healthcare providers in China, have entered into a multi-year resort alliance, introducing United Family Healthcare as Shanghai Disney Resort's official medical service provider. Under this new alliance, United Family Healthcare is supporting the operations of all First Aid locations at Shanghai Disney Resort, delivering clinical medical services in support of the resort's commitment to promoting safe and fun experiences for all guests and care for Cast.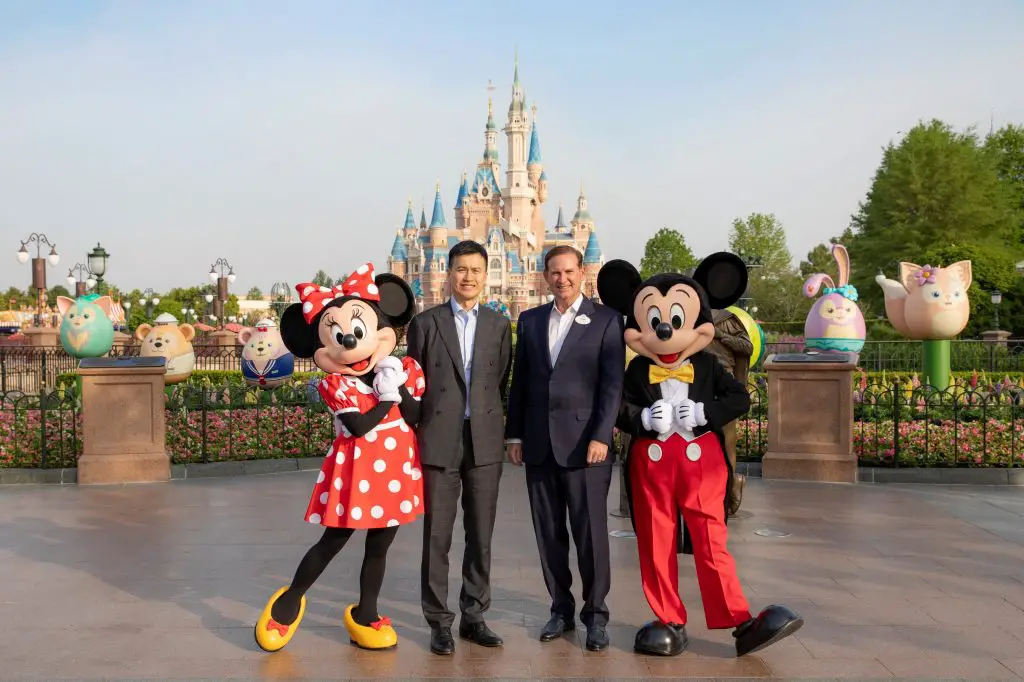 "At Shanghai Disney Resort, we are dedicated to identifying innovative solutions and working with leading brands to optimize the guest experience in all aspects," said Joe Schott, President and General Manager of Shanghai Disney Resort. "The wellbeing of our guests is our top priority, and the new alliance with United Family Healthcare demonstrates our shared goal of delivering an enjoyable and convenient resort experience while enhancing our ability to respond to the needs of our guests."
Since opening, Shanghai Disney Resort has continuously strived to create a happy and comfortable experience for all, where guest and Cast health and safety are paramount. Under the new alliance, United Family Healthcare will become the medical service provider for Shanghai Disney Resort's three First Aid stations, located in Shanghai Disneyland at Mickey Avenue and Tomorrowland, and in Disneytown, offering medical care for both guests and Cast if and when they need it. This enhanced relationship allows for seamless communication with United Family Healthcare services as needed should our guests have health care questions throughout their visit.

"We are happy to become Shanghai Disney Resort's official medical service provider," said Carl Wu, CEO of United Family Healthcare. "United Family Healthcare and Shanghai Disney Resort both attach great importance in delivering an excellent and caring customer experience. Through this exciting alliance, we aim to incorporate our expertise in premium patient-centered medical service into Shanghai Disney Resort, further contributing to the magical experience for all guests in the resort."
Additionally, as part of this alliance, the two organizations will explore bringing United Family Healthcare patients and their families additional welcoming and comforting enhancements with Disney elements in United Family Healthcare's pediatric locations in the Chinese mainland.