MagicBand+ originally debuted at Walt Disney World Resort during its 50th anniversary celebration. Then MagicBand+ came to the Disneyland Resort. Disney has announced that now MagicBand+ is headed to the Disney Cruise Line. The wearable technology will be getting a new name on the Disney Cruise Line, however. It will be known as DisneyBand+. It will preview first on the Disney Wish before being rolled out to the fleet.
DisneyBand+ will offer guests hands-free conveniences for the first time on Disney Cruise Line. When they first arrive, there will be three Disney Cruise Line-exclusive designs to choose from. With the announcement about DisneyBand+, Disney shared some ways that the wearable technology will be able to be utilized aboard its ships.
DisneyBand+ will make unlocking your stateroom door, charging a sweet treat or a souvenir to your payment card on your stateroom folio as easy as tapping your wrist. And no matter where your vacation takes you, you can be assured that your DisneyBand+ is adventure-proof. Wear it while you cool off at the pool, go snorkeling at Disney Castaway Cay or take a thrilling plunge on AquaMouse!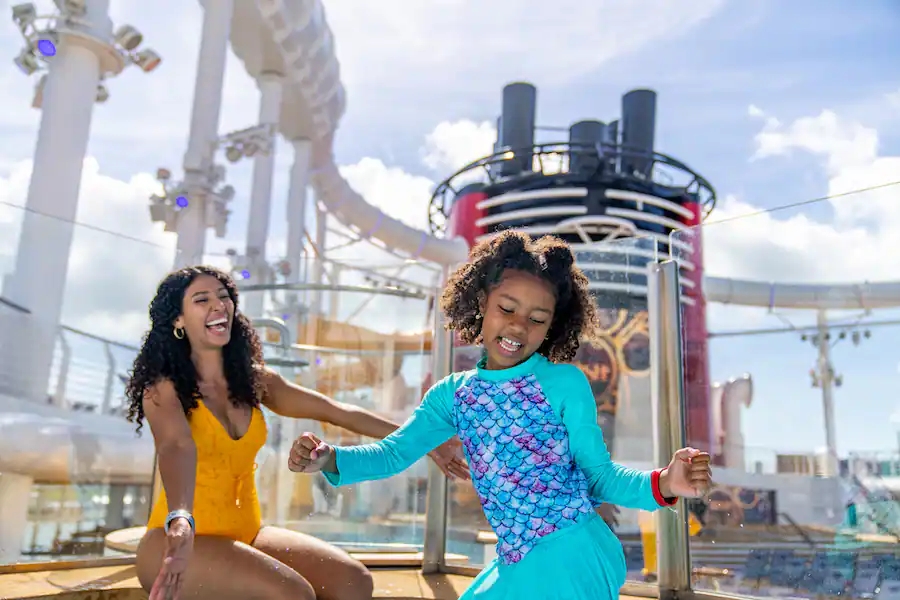 Even the littlest explorers can experience the magic of DisneyBand+. Children ages 3 and up can also use their bands in lieu of the Oceaneer Club Band to access kids' clubs including Disney's Oceaneer Club while onboard and Scuttle's Cove at Castaway Cay.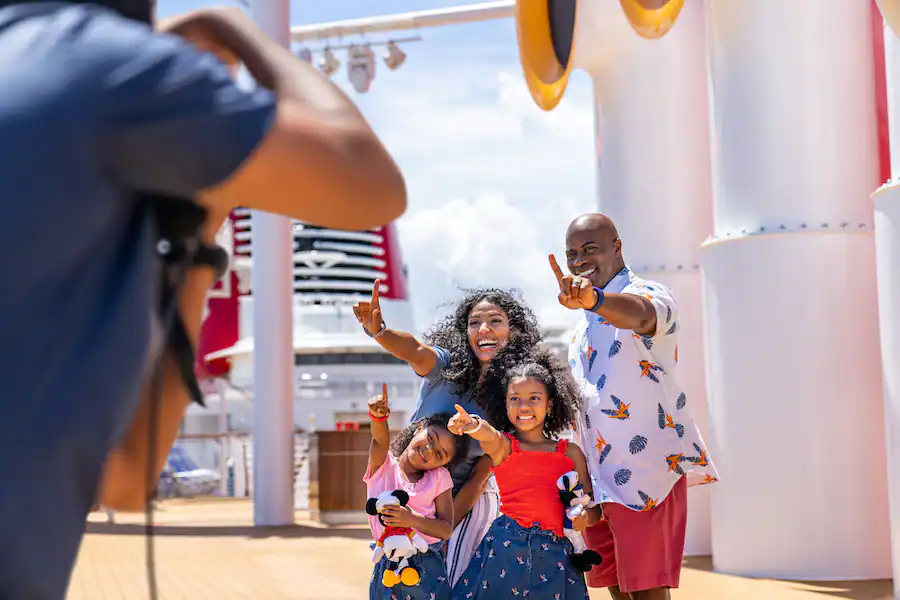 Whether you're meeting a favorite Disney character or striking a pose in front of the iconic Disney Cruise Line red funnel, onboard photographers around the ship are ready to capture your favorite vacation memories. And with one simple tap, you can easily link your photos to your stateroom making it easy to view and purchase photos during your cruise.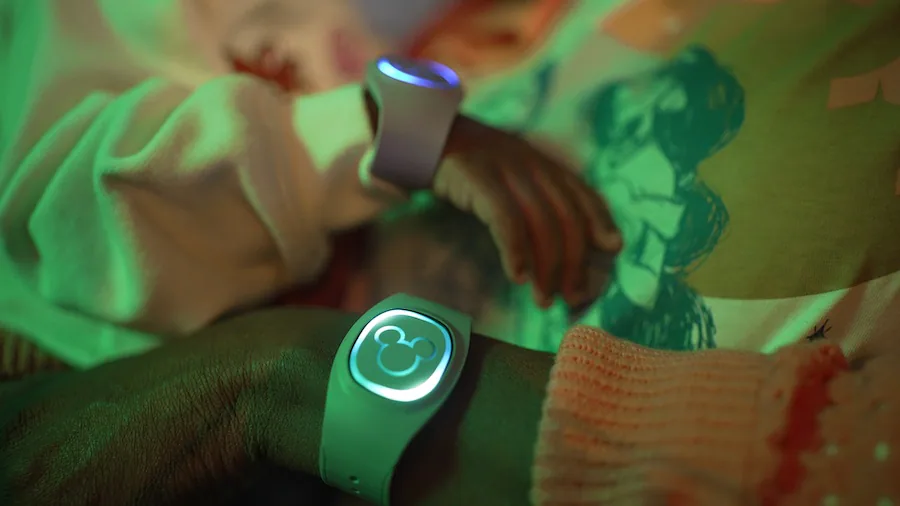 The fun doesn't stop there! Wearing your DisneyBand+ will allow you to discover enchanting surprises throughout your cruise, so keep your eyes peeled for extra moments of magic. Plus, it is rechargeable — making it the perfect accessory for your future Disney vacation experiences, including Disney cruises and visits to Disney Parks and Disney Resort hotels.
An exact debut date has not been shared by Disney Cruise Line at this point. More details will be released at a later date that will share more about the rollout of this wearable tech. It should also be noted that DisneyBand+ is an optional add-on and not included with the price of the cruise.
Book your next Disney Cruise Line voyage with Mouseways Travel, the official travel partner of Daps Magic!
What do you think of the DisneyBand+? Will you be utilizing it when it is available? Share your thoughts and opinions in the comments!