The sequel to Ghostbusters: Afterlife has begun filming. The news was shared on social media and featured a behind the scenes picture of the sequel with director Gil Kenan and Jason Reitman starting production on the firehouse set.
Here is the post as was seen on Sony, Ghostbusters, and also Jason Reitman's social media channels: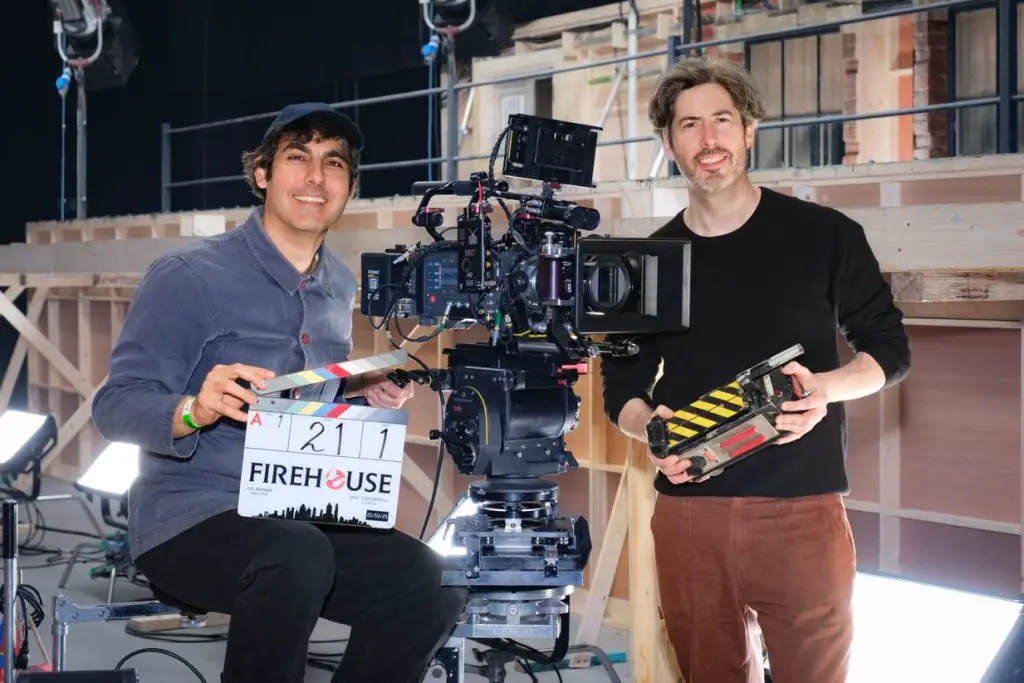 Back in the Firehouse. Day one! #Ghostbusters

@SonyPictures
In the picture, the film's marker has the name "Firehouse" on it. It is possible that this could end up being the film's name, or it could be the working title while filming. Gil Kenan has taken over the director's duties from Jason Reitman, who helmed the previous film. Reitman wrote the screenplay for this film, however. The picture also shows Reitman holding a ghost trap, which could simply be teasing a return to tech known from the franchise or it could be a clue toward something in the trap… that may not stay in it?
At this point, there really isn't much known about this film. It is expected that cast members from Ghostbusters: Afterlife will be returning for the sequel. This includes including Paul Rudd, Mckenna Grace, Finn Wolfhard and Carrie Coon. Original Ghostbusters cast members, Dan Aykroyd, Bill Murray, Ernie Hudson and Sigourney Weaver also returning to their roles.
This new Ghostbusters movie comes just two years after Ghostbusters: Afterlife came to theaters in 2021. It was received by fans with open arms and soon after Reitman announced that he was working on a sequel. It is expected that this new Ghostbusters film will be arriving in theaters in December 2023.
What do you think about this new Ghostbusters movie beginning production? Are you excited about it? What would you like to see happen in this film? Share your thoughts and opinions in the comments below!