One of the opening day steam engines is returning to the rails at Disneyland as a part of the Disneyland Railroad. Enthusiasts of the Disneyland Railroad may have noticed that for quite some time the E.P. Ripley has not been circling the happiest place on Earth! In fact, it hasn't been used in years (by Daps Magic's recollection, since 2016)! This was because this beloved engine has been getting some tender loving care in the form of a renovation.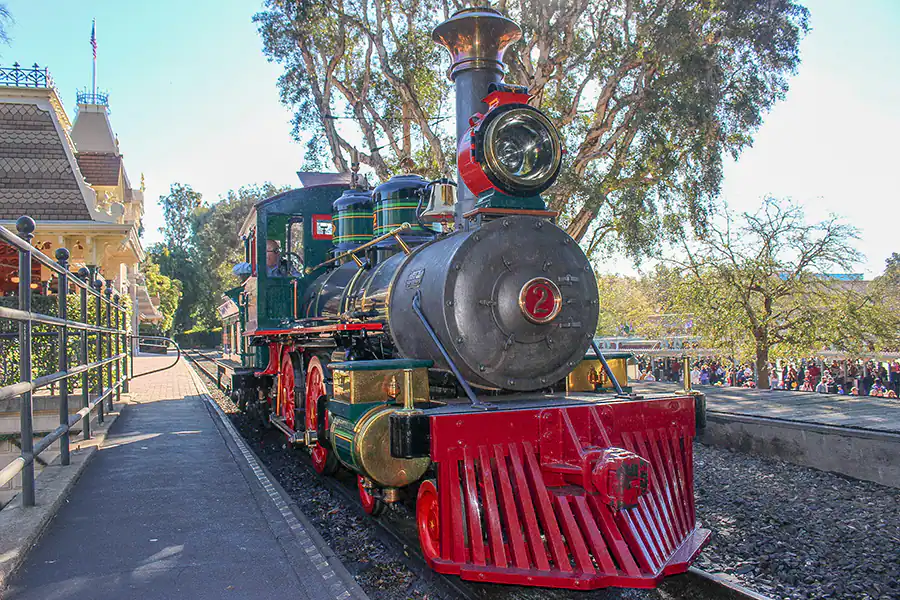 The renovation officially began in 2021 and soon guests will be able to see the E.P. Ripley steaming around Disneyland on its grand circle tour when it goes back into service on March 6, 2023. When it returns guests will see a completely restored E.P. Ripley that will look better than many guests have ever seen. The process of the restoration had the original boiler completely replicated, along with the headlamp and bell in order to bring the engine back to its former glory. "We replicated some of the original parts, since they aren't manufactured anymore," said Tarun Khanna, lead mechanical engineer. "Everything is mechanical and runs like a steam engine from the past, from the boiler all the way down to the whistle."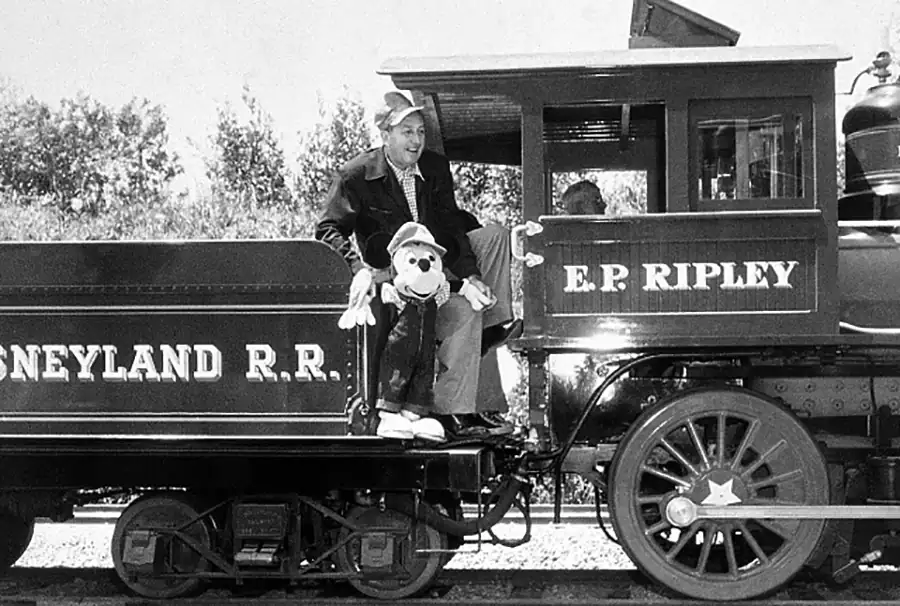 Walt Disney's love of trains is well known and when Disneyland was being built, this love of trains was part of the creation of his park. The E.P. Ripley was one of the original trains that circled Disneyland when it opened on July 17, 1955. The train was named after Edward Payson Ripley who was one of the original founders of the Atchison and Topeka Railroad, which became the Santa Fe Railroad, when it was established in 1859. The Santa Fe Railroad sponsored the Disneyland Railroad, formerly known as the Santa Fe & Disneyland Railroad, from 1955 to 1974.
The Disneyland Railroad is a narrow gauge railroad. On the opening day of Disneyland, there were two trains that were a part of the railroad. Number 1 was the C.K. Holliday. Number 2 was the E.P. Ripley. The E.P. Ripley, although mechanically the same as the C.K. Holliday, was Walt Disney's favorite engine. This engine was designed to resemble resemble the Baltimore and Ohio No. 774 locomotive. Both of these trains were built by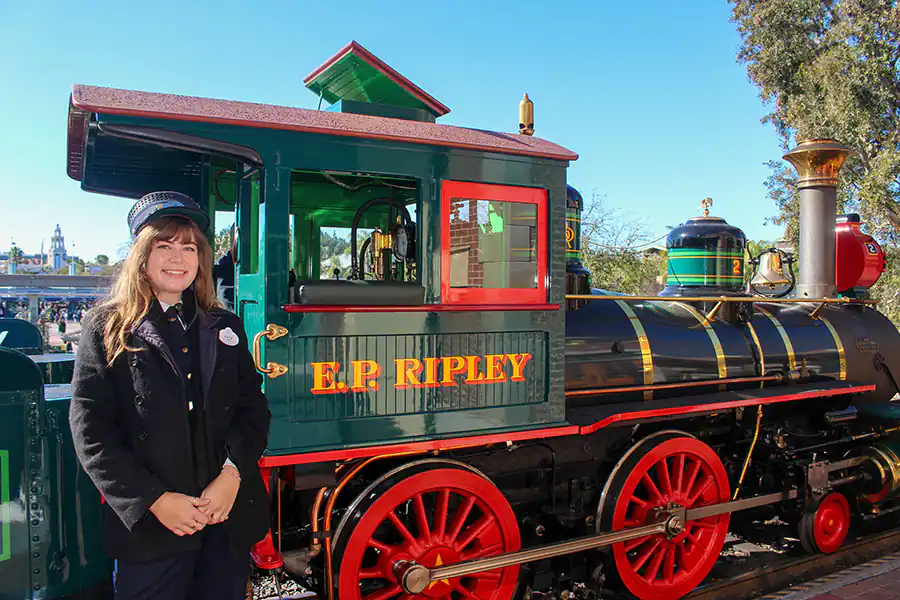 "Many of us here at the Disneyland Railroad deeply appreciate that we get to operate an attraction that has so much historic significance to the park and personal significance to so many of our guests," said Katie Wildrick (above), a core lead and trainer.
The return of the E.P. Ripley comes as the Disneyland Resort is celebrating the 100th anniversary of The Walt Disney Company.