Over 80 years after he brought Bambi to life, Donnie Dunagan has come to visit Bambi at Walt Disney World Resort! While this visit was very different from his visits to Disneyland with Walt Disney when he was a young child, he still had time to reflect on the magic he created when he was just 8 years old!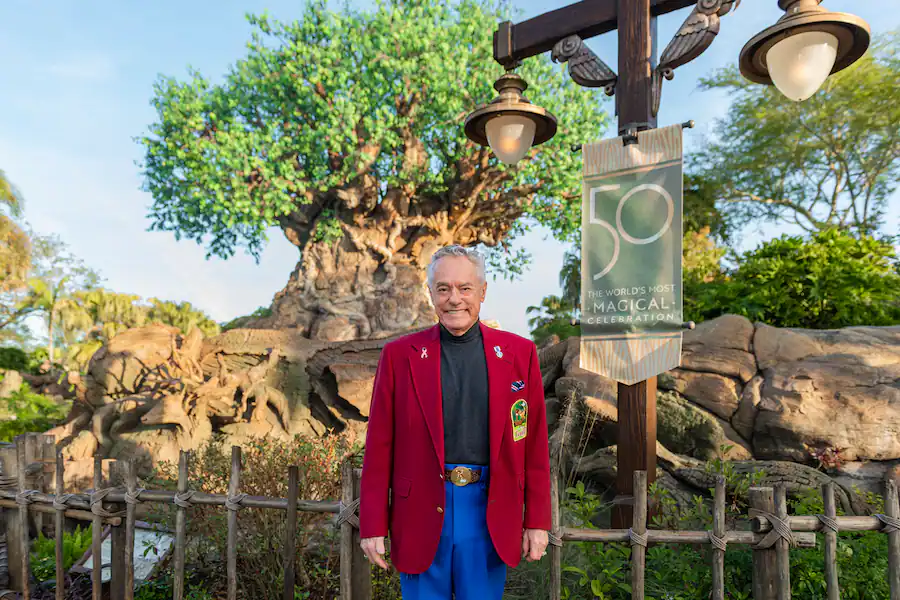 While Walt Disney World celebrates The World's Most Magical Celebration, there are 50 golden statues to represent characters that have made magic in guests' hearts everywhere. Dunagan got to see his pal Thumper and his closest Disney pal Bambi in statue form!
While Dunagan acted as a young child, he took his adulthood as a time to help make a difference in a whole new way. When he turned 18, he put his acting career behind him and joined the United States Marine Corps. He went on to serve for more than 20 years, with four military tours. He retired in 1977 with the rank of major and has earned two Silver Stars, three Bronze Stars, and three Purple Heart Awards. Dunagan had also been nominated for a Medal of Honor.
This story truly warmed our hearts and we are thrilled to see this 88-year-old legend reuniting with something that brought us so much magic! Thank you Donnie Dunagan!