Ahead of the official opening of TRON Lightycycle / Run next month, Disney has revealed a new food kiosk in Tomorrowland near the new attraction. The new food venue will offer breakfast bites, savory snacks, sweet treats, and refreshing beverages to guests visiting Tomorrowland. Today, on the Disney Parks Blog, a look at what will be on the menu was shared by Nicole Cantore, Digital Integration Specialist, Global Food & Beverage. Check out what she shared here: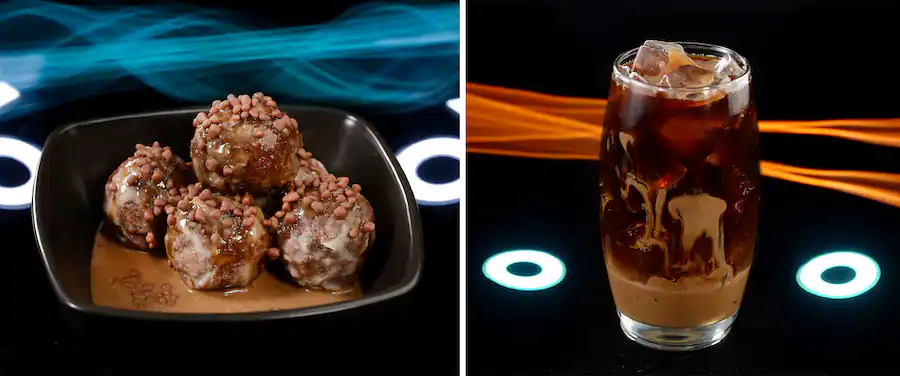 If you're kicking off your morning in Magic Kingdom Park, Energy Bytes has some breakfast delights for you. For those wanting a sweet start to the day, the tasty Chocolate Cake Doughnut Holes topped with mocha sauce are a perfect option. With each "byte" you'll be begging for more! The coffee lovers out there will also have a new caffeinated beverage to try – Joffrey's Cold Brew Coffee topped with a yummy mocha sauce. This iced sip is the perfect combination of that classic coffee flavor with a touch of sweetness. These will surely be on my list to start my Magic Kingdom morning!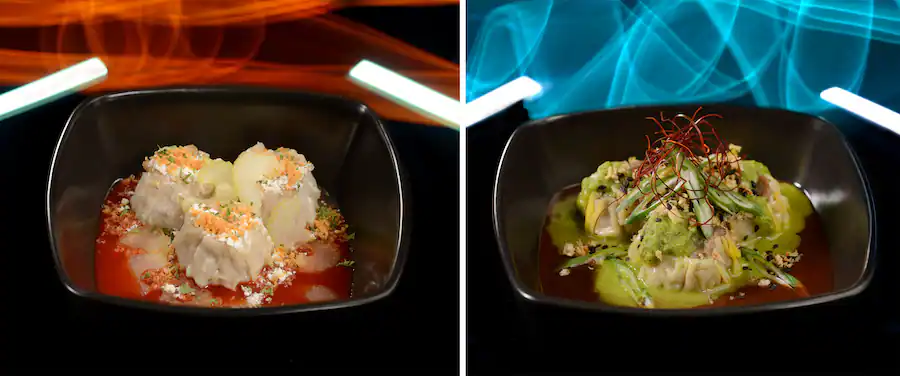 Now onto the savory options. If you love buffalo chicken and dumplings, you're in luck because Energy Bytes is combining both of these classics into one delicious concoction – Digital Dumplings – Buffalo Chicken. Yes, you heard that right. This bite perfectly combines chicken dumplings, blue cheese powder, and cayenne pepper broth.

And these aren't the only dumplings coming to Tomorrowland. There is another dish soon to be served up. The Digital Dumplings – Beef & Broccoli is out of this world as it transforms this iconic dish into dumpling form with beef dumplings, broccoli pesto, and ginger-soy broth. How delicious! I don't know about you, but these snacks are already making me hungry.
For those looking for a little sweet pick-me-up, Energy Bytes has you covered too. The Strawberry IceOform is the ultimate refreshing treat with the sweetness of the strawberry ice cream mochi, graham crackers, and even a little bit of cheesecake foam to finish it off. It not only looks beautiful but tastes great too!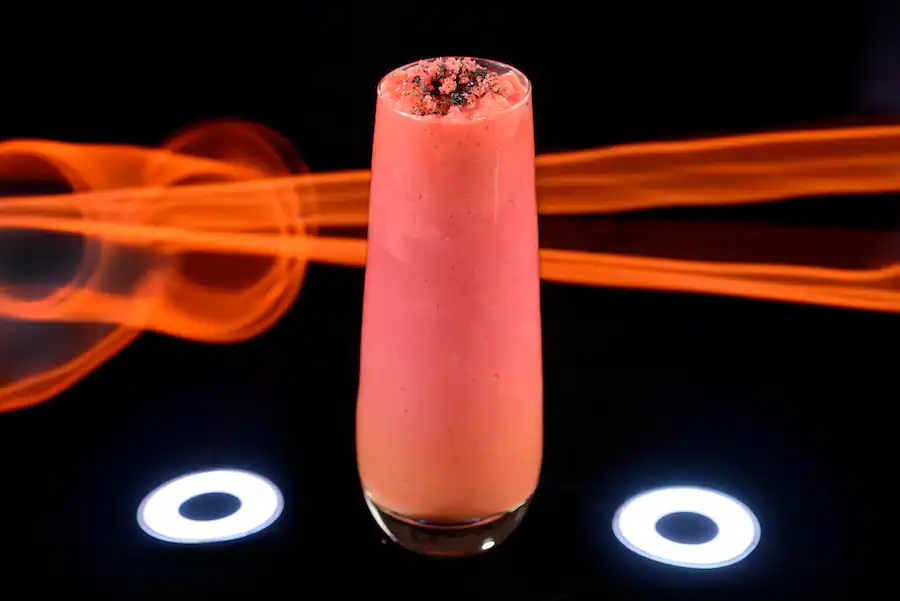 Last, but certainly not least, we've got the Watermelon Refresher with yuzu and ginger. This frozen sip will take you to another world with tasty flavors. Just take a peek at how good it looks! It'll be the perfect accompaniment for any of the other yummy items available at this location.
What do you think of these menu items that will be found at Energy Bytes? What are you most looking forward to? Share your thoughts and opinions in the comments below!