Jump to recipe
On March 17, 2023 my grandparents were married. Growing up, I didn't realize the significance of this. It seemed like just a fun day with shamrocks, wearing green, eating corned beef and cabbage, and also my grandparents' anniversary. As I grew older and learned more about the family history, I learned that there was a much deeper connection in the family to Ireland beyond just a fun day of green once a year. It turned out that there is a lot of Irish in my lineage. Go up one side of the family and there is a connection with a lord in County Cork. There was also an Irish steamship line in the family (with one ship still existing today the last I researched). It also turned out that the wedding in 1951 pulled from the Irish heritage and even had green and white as the colors.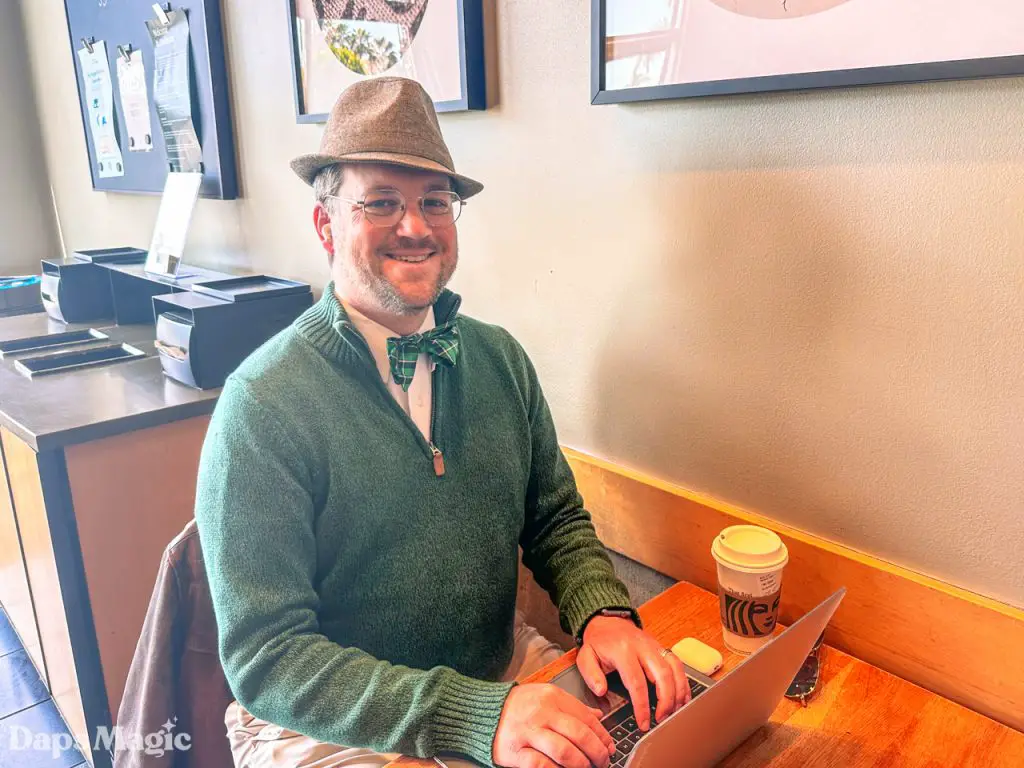 While Grandma and Grandpa have both passed along, I'm very thankful for a book that was compiled by Grandpa that shares the family history. Every St. Patrick's Day I also dress in my best green outfit and cook corned beef and cabbage and remember my grandparents and the family story. I don't have a specific recipe I use each year for the corned beef and cabbage as I like to mix things up. Today, I'm sharing with you the recipe I am using this year. This is a baked corned beef and cabbage. Sometimes I do slow cooker, others instant pot. Whatever way I cook my corned beef and cabbage, there are always potatoes, carrots, cabbage, and onions included as well. Without further ado, here is this year's recipe for corned beef and cabbage.
Corned Beef and Cabbage for St. Patrick's Day – GEEK EATS Recipe
Total Time
3 hours, 15 minutes
Ingredients
3 ½ – 4 pounds corned beef brisket with spice packet
3 tablespoons whole grain mustard (regular or spicy)
3 tablespoons light brown sugar (optional)
½ teaspoon cracked black pepper
1 green cabbage
1 onion
2 lbs carrots
1/1/2 lbs red potatoes quartered
8-10 peeled garlic cloves
Instructions
Preheat Oven to 325 degrees F and set out large roasting pan
Rinse corned beef brisket, pat dry, and set in roasting pan with the fatty side up
Mix mustard, brown sugar (optional, I skipped this as I don't care for the extra sweetness), and pepper.
Rub mixture on the corned beef brisket on the fatty side
Sprinkle the spice mixture that came with the corned beef brisket in the pan around the brisket
Add four cups of water to the pan around the brisket, taking care to not rinse off the mustard mixture
Cover the pan tightly with aluminum foil and bake for 2 hours
While the corned beef brisket is baking, cut the cabbage in half and then half again, making eight pieces. Trim, peel, and cut carrots into 2 to 3 inch pieces (or use baby carrots). Quarter the red potatoes. Peel and cut the onion into wedges.
When the corned beef brisket has baked for two hours, take it out and turn the oven up to 350 degrees F.
Put the garlic in the juice around the corned beef brisket. Then add the potatoes, onion, and carrots on top around the meat. Finally, put the cabbage pieces on top of the veggies around the meat as well.
Spoon juices from the pan on top of the vegetables and then bake uncovered in the oven for 30 minutes.
After 30 minutes, spoon more of the broth on top of the vegetables and put it back in the oven uncovered for another 30 minutes or until the potatoes and largest carrots are tender.
Once everything is completed, slice the corned beef brisket into thin slices and enjoy!
© 2023 dapsmagic.com
Do you have a favorite corned beef and cabbage recipe? Do you celebrate St. Patrick's Day? If so, how do you celebrate? If you made this recipe, how did it turn out for you? Share your thoughts and opinions in the comments below!