The Anaheim Ducks' annual CHOC Day is returning on March 12th. On this day, hockey fans and CHOC supporters can come together to watch the Anaheim Ducks while also raising funds and awareness for the Children's Hospital of Orange County. Along with supporting CHOC through the purchasing of tickets, there will be a very limited edition CHOCO Bear wearing an autographed reversible Anaheim Ducks jersey for sale.
The following information was posted by the CHOC Foundation about the special day with the Anaheim Ducks: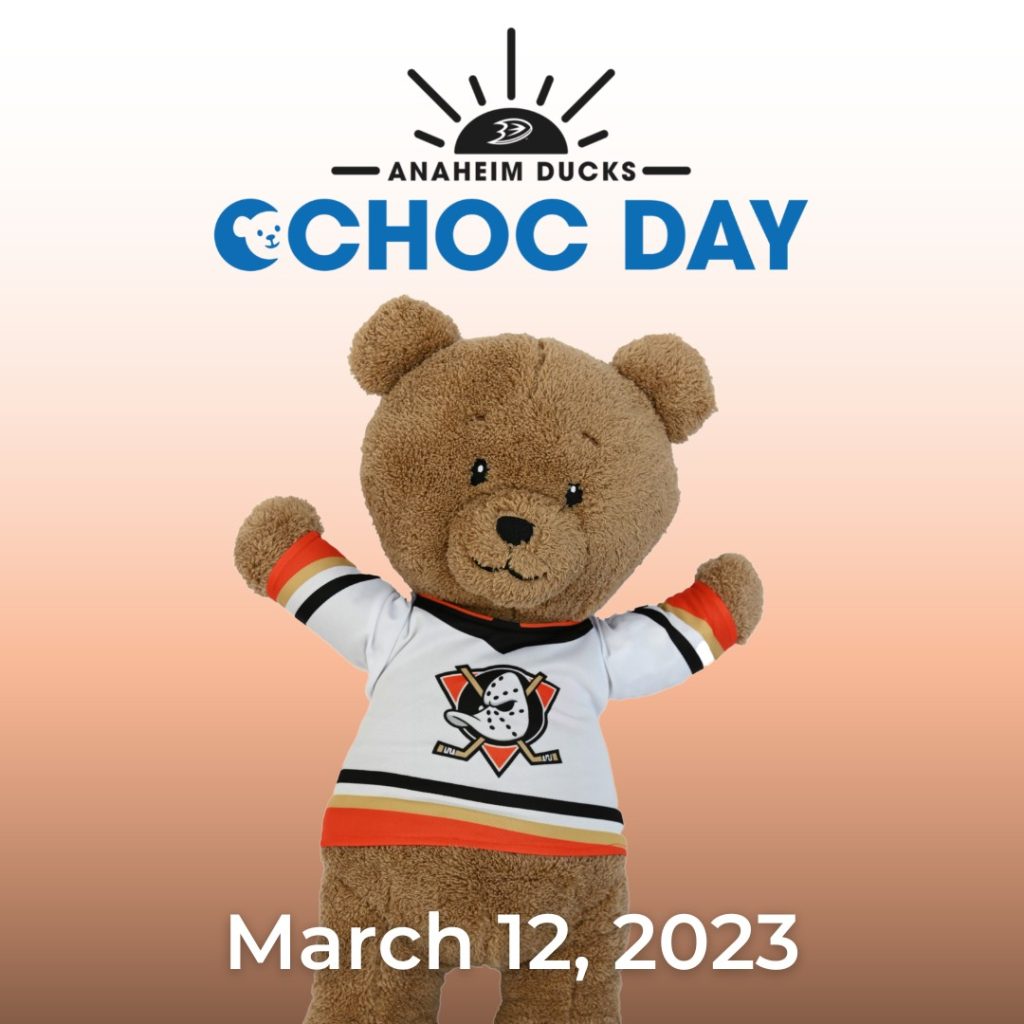 Join us on Sunday, March 12th, for the Anaheim Ducks' annual CHOC Day! Purchase your tickets today https://bit.ly/CHOCDayTix
This year's fan-favorite, limited edition stuffed Choco Bear will be outfitted in the Anaheim Ducks Reverse Retro 2022 custom jersey. These 21 inch lovable Choco Bears will be autographed by your favorite Anaheim Ducks players. Choco Bears will be sold on a first-come, first-served basis, in-person only during the Ducks game on March 12th.

CHOC Foundation
The Choco Bears are some of the softest plush that can be found anywhere. At 21 inches in size, they are also perfect for display or for a young one to hold on to. With the autographs, perhaps is a better choice to display them. The Anaheim Ducks' annual CHOC Day festivities will begin at 6:30 PM on March 12, 2023. Tickets are already on sale here. $5 of every ticket sold will be benefiting CHOC. The more people who attend this game, the more the children who receive care at CHOC are helped!
Will you be attending the Anaheim Ducks' Annual CHOC Day? Have you attended before? Did you get a Choco Bear? Share your thoughts, opinions, and experiences in the comments below!