Making the Disney Wish: Disney's Newest Cruise Ship is a documentary by National Geographic that does exactly what the name implies, it takes a look at the making of the newest ship in the Disney Cruise Line fleet. The documentary was brought to life, as the Disney Wish came to life, by National Geographic filmmakers Chad Cohen (director, writer and producer) and Bethany Jones (producer and writer). This 66 minute film goes into how the Disney Wish was designed, constructed, launched, and then made magic for its first guests. The story is told by the people who are a part of the story, the Disney Cruise Line and Walt Disney Imagineering teams. The documentary arrives on Disney+ on March 17, 2023 and currently can be seen on Hulu after being released on National Geographic TV.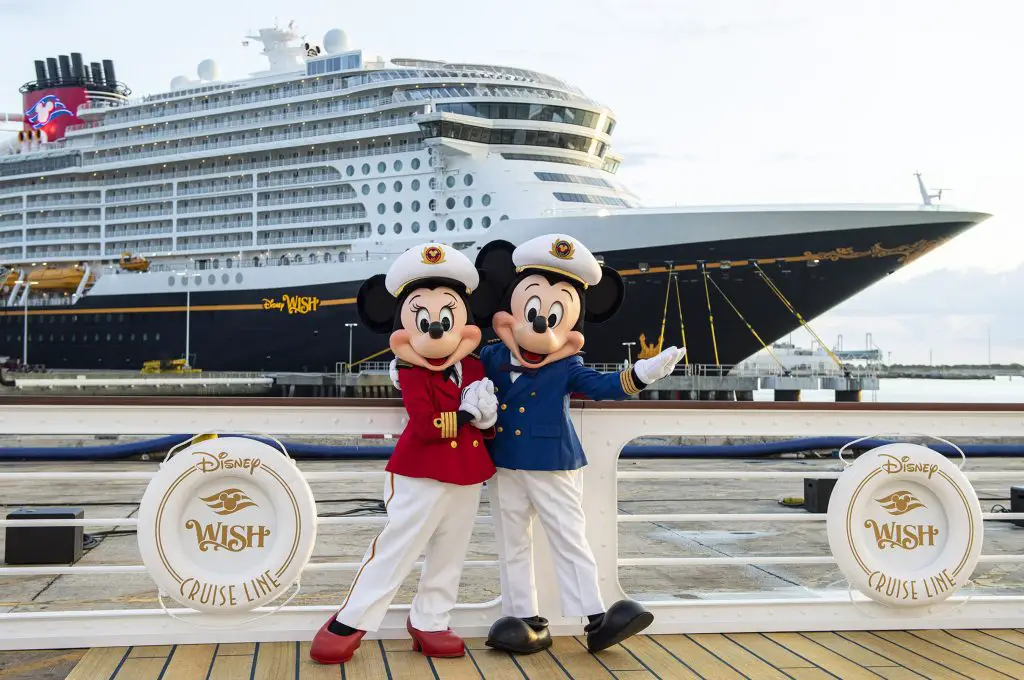 Story
The story of the Disney Wish is really a herculean story of how a ship comes to life from the big chunks of metal, to something resembling a ship, to a floating bastion of Disney magic. The story is very enjoyable to watch, makes a lot of sense, and shows just how much work goes into making a ship. It also shows just how down to the wire the making of the Disney Wish was for the teams bringing it to life. I was very pleasantly surprised to find that this is not an advertisement for this ship, but is instead truly a documentary that follows how this ship came to be.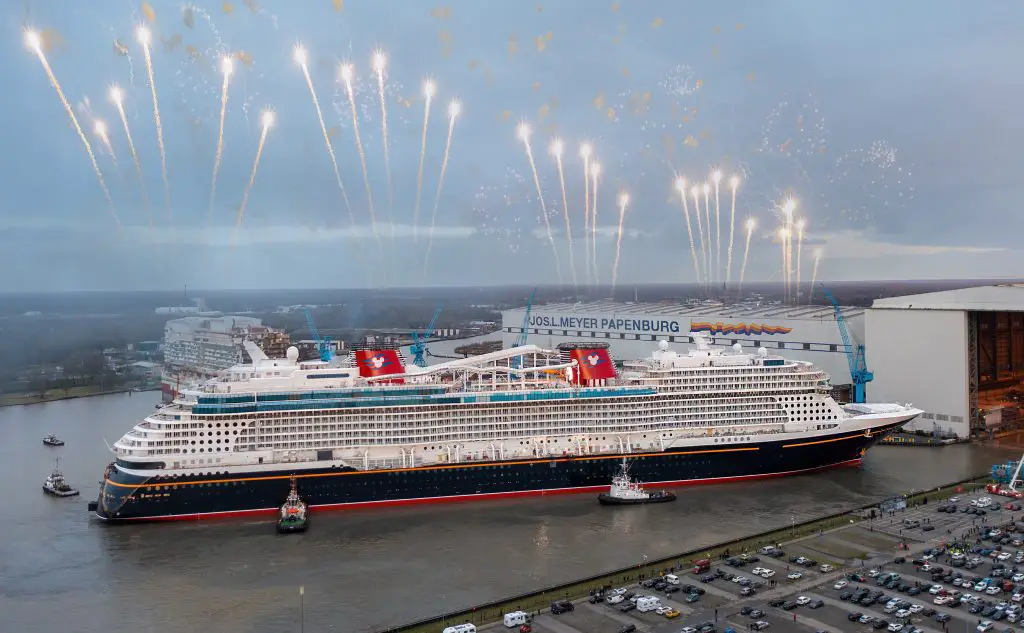 Quality
Making the Disney Wish: Disney's Newest Cruise Ship is a very enjoyable documentary to both look at and to listen to. The first time I watched it was on my computer but watching it on a larger television screen really made a good difference in the viewing experience. This gives a much better look at the ship inside and out and all the details at the different parts of its progress.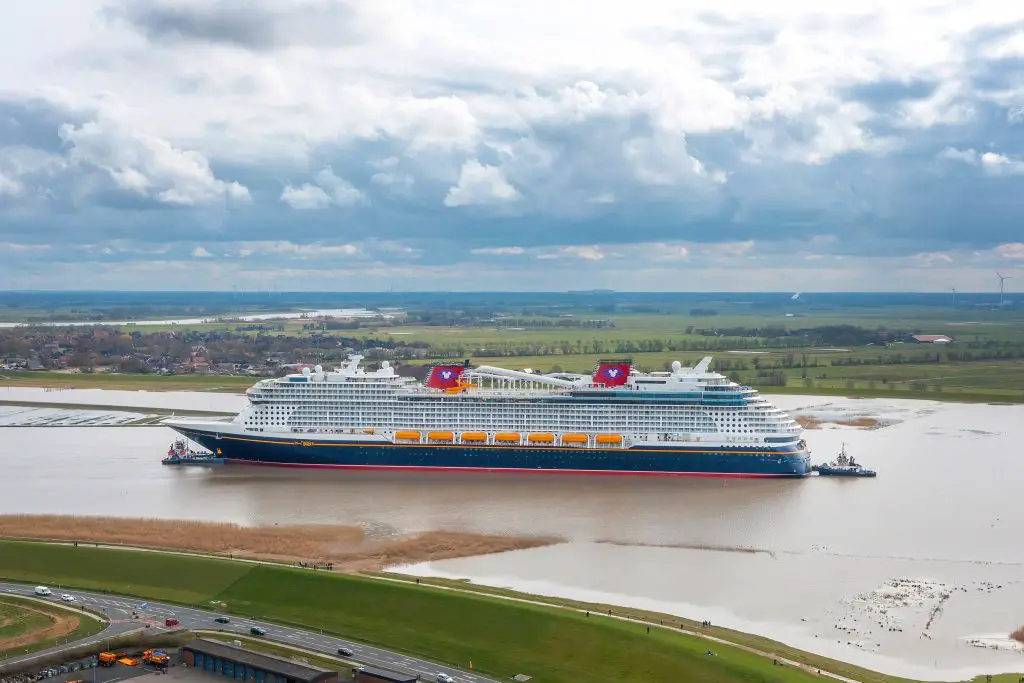 Music
The music was surprisingly beautiful and more than I expected for a documentary. It helped support the story being told and was appropriate for what was happening on screen. While I wouldn't say it had a specific theme that jumped out at me, it did a great job of supporting the rest of what was being shared. It sort of reminded me of some of the scores found in the DisneyNature films. It would make for great background music while working and trying to focus, which is probably why it was effective for the film.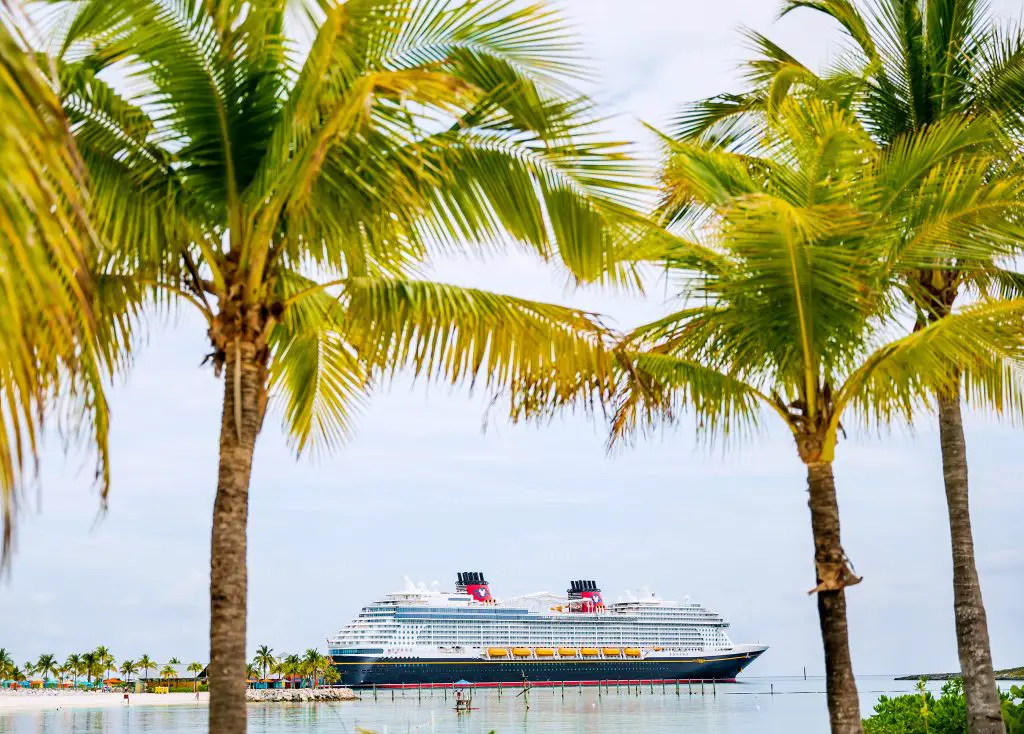 Final Thoughts
Making the Disney Wish: Disney's Newest Cruise Ship is a surprisingly enjoyable documentary that greatly exceeded my expectations. I have not been on any of the ships of the Disney Cruise Line fleet today. I found myself yearning for this experience as I watched it. This is not because this documentary did such a great job of selling the experience. Instead, it showed real people and the reality of what it takes to make a ship for the Disney Cruise Line come to life. This was far more intriguing. I know that someday when I do go on the Disney Wish I will remember watching a rug rolled out in the Grand Hall or remember I-95 as I see cast members seemingly pop out of thin air. I will also be able to look at the ship as a whole and think of a guy with a recreation of the ship made out of wooden blocks. These things won't be found on a brochure, however, they are a part of the story of the Disney Wish. This is a story that I highly encourage people to watch. It really was like one of the best featurettes on the bonus feature offerings of a great movie. I take my hat off to this one. I really hope we get more documentaries like this from National Geographic in the future. I'll be first in line to watch them.
Mr. DAPs Hat Rating Scale
No Hat – Didn't meet expectations
Hat Nod – It was ok
Hat Tip – It was good
Hat's Off – Loved it!