Disney Live Entertainment has joined Instagram. This branch of Walt Disney Imagineering works on telling storytelling through live entertainment. Its mission: "Through innovative storytelling and a culture of collaboration, the Disney live entertainment teams create, produce and deliver the most creative and engaging live entertainment in the world."
Disney Live Entertainment works on live storytelling both big and small. This includes nighttime spectaculars like the new Wondrous Journeys, stage shows, parades, and even creating magical character experiences. On a page dedicated to Disney Live Entertainment on the Walt Disney Imagineering website, the following description is shared:
A world of magic brought to life through technical wizardry, performance excellence, unparalleled spectacle and a dash of pixie dust — welcome to the world of Disney live entertainment.

Whether it's a collective gasp during an epic nighttime show, chills as Elsa hits the high note in a Broadway-style show, or just a few moments of personal connection between a child and a beloved Disney character, it's all made possible by a world-class team of dedicated live entertainment Disney professionals at Walt Disney Imagineering and its affiliates.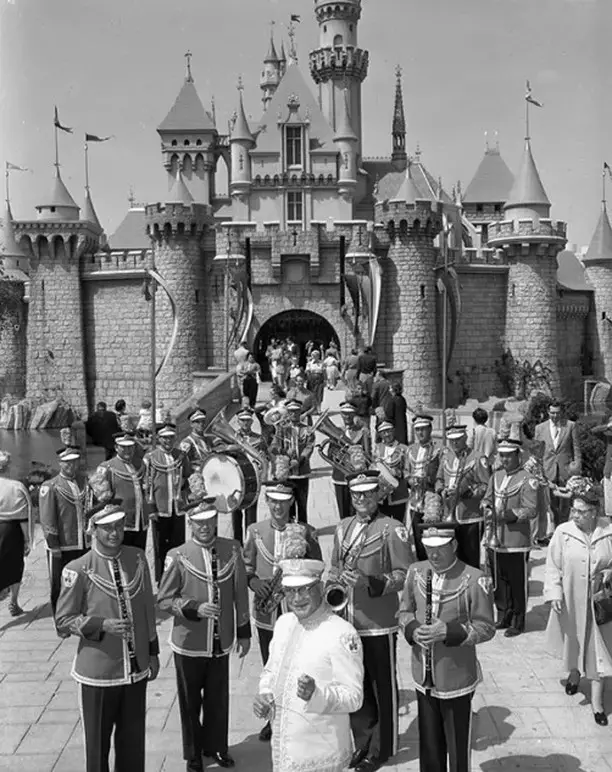 The origins of Disney Live Entertainment go back to the opening of Disneyland in 1955. From the very beginning, live entertainment has been an integral part of making the magic. The first post on Disney Live Entertainment's Instagram goes back to that and shows a photo of the Disneyland Band, which is attributed as the start of things for this organization.
Fast forward nearly seven decades and Disney Live Entertainment today just unveiled Wondrous Journeys at Disneyland and World of Color – ONE at Disney California Adventure. Soon the Magic Happens parade will also be returning to Disneyland. Over at Walt Disney World Resort, Disney Live Entertainment is behind bringing Happily Ever After back to the skies over the Magic Kingdom and EPCOT Forever to EPCOT. They also work on the shows found on the Disney Cruise Line, the puppets and puppetry that is found around the globe in Disney Parks, the current Mulan's Lunar New Year Procession, and so much more. 
The Disney Live Entertainment Instagram gives guests a look behind the curtain at this organization, what it does, and even how it is done! One post on the new handle shows Gonzo behind the scenes during filming, another gives a behind-the-scenes look at World of Color – ONE, and yet another shows Maximus in development for Tangled: The Musical on the Disney Cruise Line!
The Disney Live Entertainment Instagram can be found with the handle @disneyliveentertainment. Check it out today, give it a follow, and then share what you think about this organization within Walt Disney Imagineering!