Yesterday Disney Parks revealed a tease about the opening of TRON Lightcyle / Run at Magic Kingdom in the form of a "clu." Today, another clue was revealed and then the official opening date was announced for the new Tomorrowland attraction. It will be opening on April 4, 2023.
When the attraction officially opens on April 4, it will continue the story that was told in 2010's TRON: Legacy.  Kevin Flynn's son, Sam Flynn, has opened a second gateway into the digital realm called the Grid. The first of these portals was created at Shanghai Disneyland with the original TRON Lightcycle Power Run.
Guests entering the queue at Magic Kingdom will fill as if they are digitized and then transported to the Grid. There they will get to experience a special Lightcycle race. It will be the guest's Team Blue versus the Grid's menacing Programs, Team Orange. The goal is to be the first to race through eight Energy Gates and thereby secure victory. When it opens, it will be one of the fastest coasters at any Disney theme park in the world.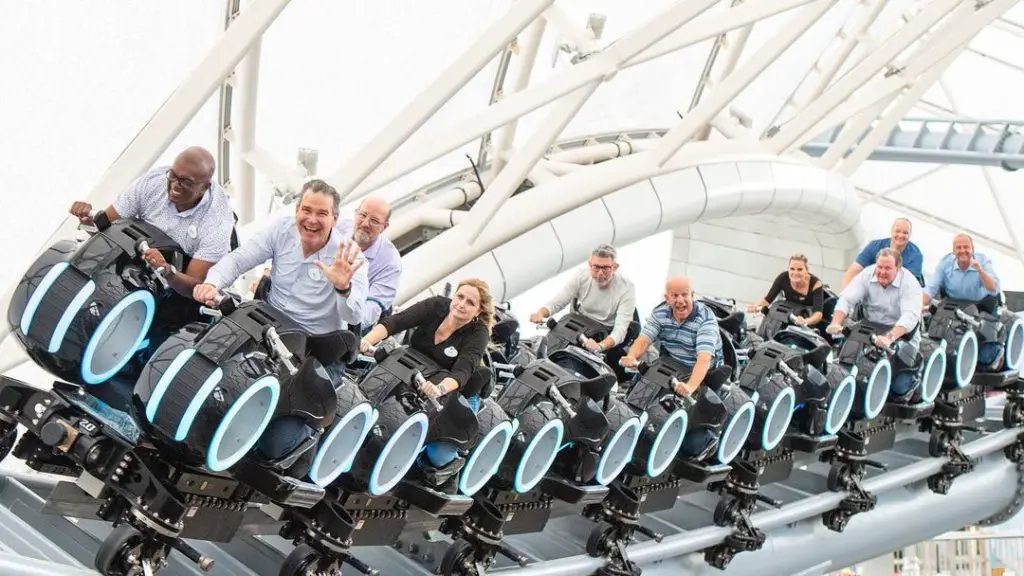 Ahead of TRON Lightcycle / Run's opening, there will be cast member previews. This will allow them to be the first to enter the Grid. There will also be Annual Passholder previews and Disney Vacation Club Member previews for those who are eligible.
Are you excited about the arrival of TRON Lightcyle / Run on April 4, 2023? Will you be trying to experience it with any of the previews? Share your thoughts and opinions in the comments below!