There has been a lot of rain this year in Southern California and guests visiting the Disneyland Resort. As the rain rain rain comes down down down down, it can be easy to think that all the magic could get washed away for guests visiting the Disney parks. However, nothing could be further from the truth. The addition of the rain does change the experience, but can create some of the most memorable and magical moments! Rainy days really can be a lot of fun for a visit to the Disneyland Resort. Here are five different ideas for how to make the most out of a rainy day at the Happiest Place on Earth!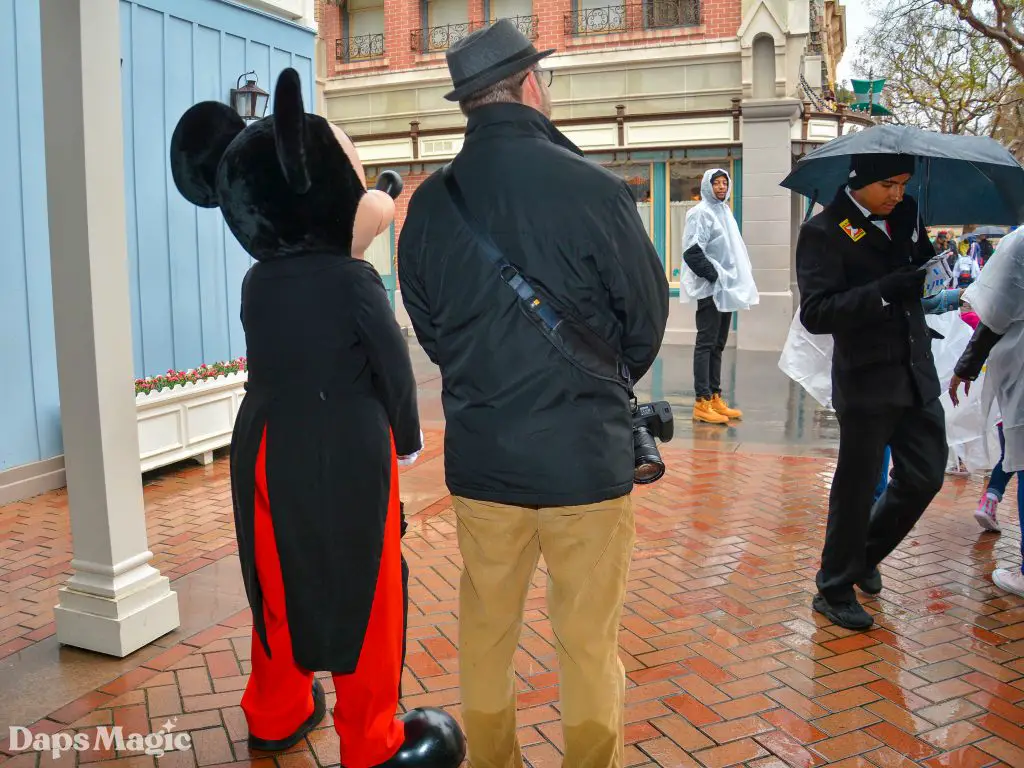 Embrace the Rain and Get Wet
This might be the most obvious but it can also be the most fun. For this day, simply be ready for the rain (or just tough it out) and go all in. Wear a poncho or raincoat/suit, and boots, and get ready for a day full of adventure. To truly embrace a rainy day and go all in, this is the day where the only rule is that you are going for it. This means going on Big Thunder Mountain, Incredicoaster, Goofy's Sky School, Grizzly River Run, and of course Splash Mountain (until it becomes Tiana's Bayou Adventure and then substitute it in). In general, these attractions won't have super long lines these days and the way attractions/experiences are chosen are on if they are protected or not. In this adventurous way of doing Disneyland, it's all about leaning into the rain instead of getting out of it.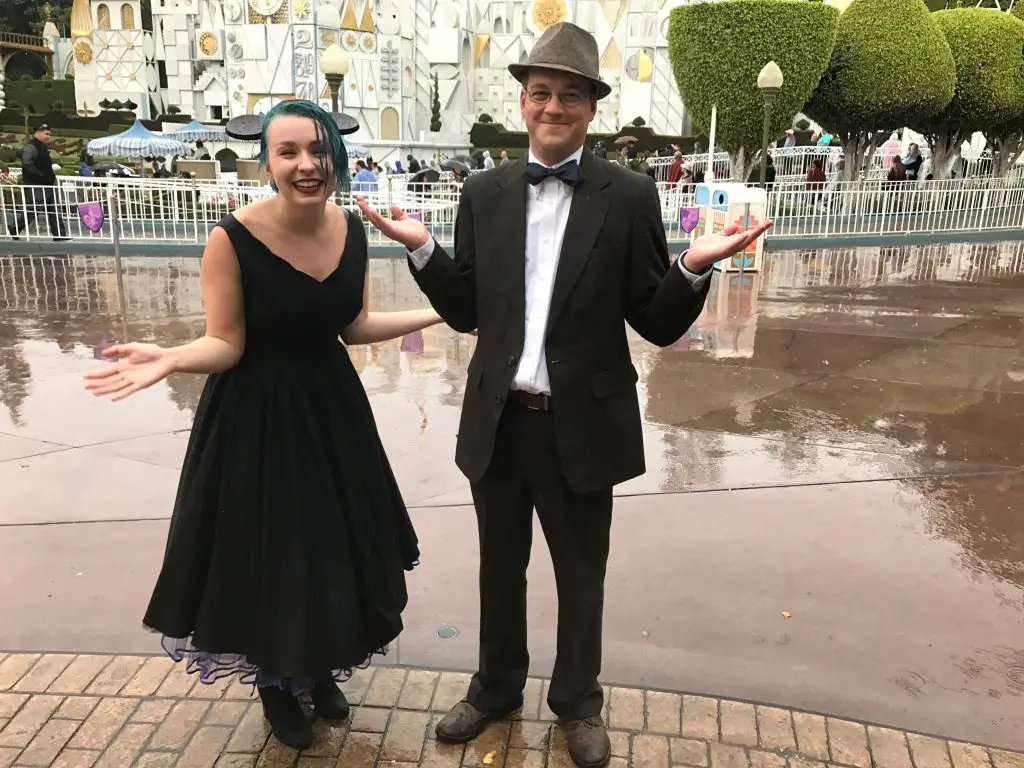 Singing in the Rain Photo Day
Another idea for a rainy day at the Disneyland Resort also involves embracing it. In this case, enjoy a day of adventures that are focused on getting fun and ridiculous photos in the rain. If you REALLY want to go for it, ditch the raincoat/poncho and wear an outfit that might seem a bit surprising in the rain. One rainy day, the Daps Magic team dressed as if it were Dapper Day and then took pictures singing and dancing in the rain. There are lots of fun variations on this idea that could be utilized. If going to use a camera for it, however, make sure you have a waterproof hood or cover. In general, a cell phone is probably a better idea for this kind of rainy-day adventure.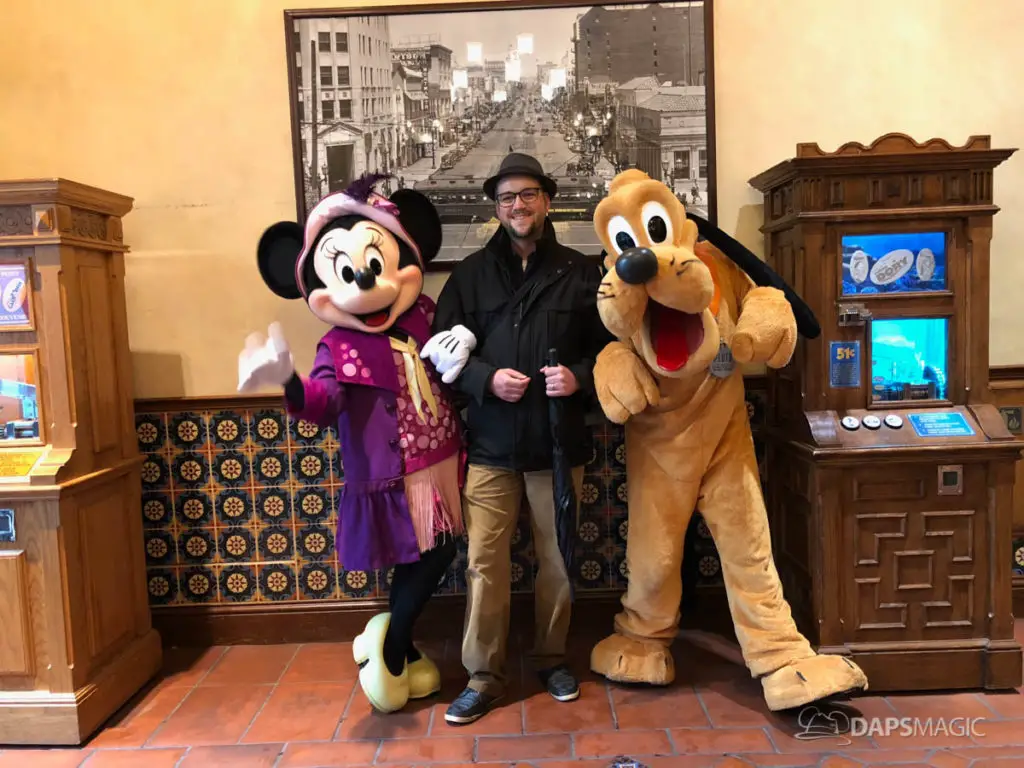 Keep Covered Challenge
For those that don't want to be drenched all day but also want a day of attractions, make a challenge out of the day to see how many attractions can be gone on while staying as covered as possible. In this case, it's not just about getting on as many attractions as possible throughout the day, it's also about staying as dry as possible. It can be a competition to see who can stay the dryest throughout the day and also experience the most attractions. Remember, just because some attractions are indoors and covered doesn't necessarily mean the queue is! There are a few attractions and shows with some well-covered queues, however, that can be experienced if strategic.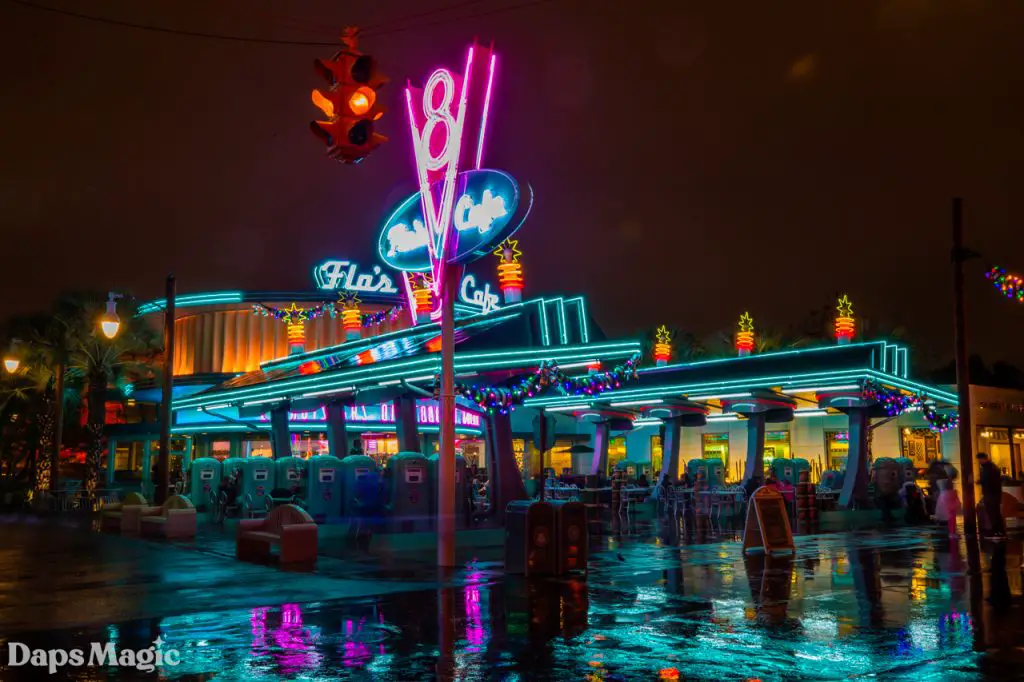 Shopping and Sustenance
There are a couple of places that generally always are safe from the rain at Disneyland Resort. If you absolutely do not want to be out in the rain, it might be a good day to spend some time shopping. In general, the best places to stay out of the rain and shop at Disneyland Resort are on Main Street, USA at Disneyland, Buena Vista Street at Disney California Adventure, and World of Disney at Downtown Disney. There are also plenty of restaurants throughout the Resort at different price points and experiences that are great places to get out of the rain. Some of these also offer a lovely view of the rain while dining like Flo's V-8 Cafe in Cars Land or Hungry Bear Restaurant in Critter Country. There are also lots of other options for where to be completely out of the rain to eat like Carthay Circle Restaurant, indoors at Plaza Inn, or Splitsville Luxury Lanes to name just a couple. Many of these have either mobile orders, reservations, or virtual walk-up options.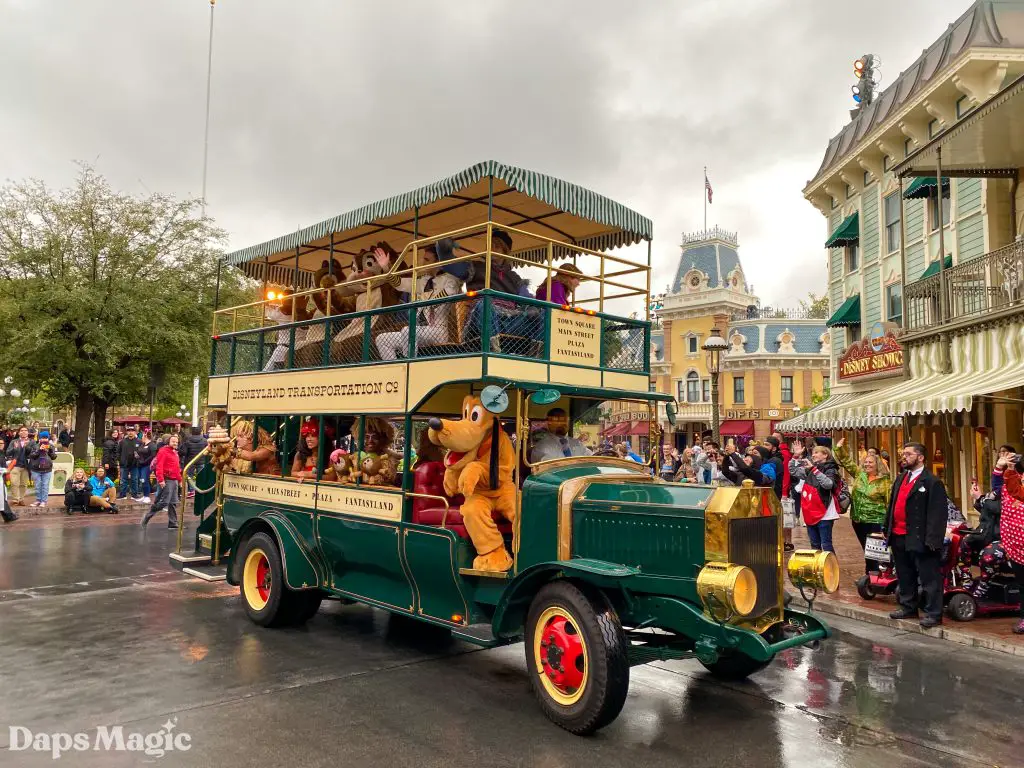 Mix-It Up
There is also the option to mix things up and do a little bit of everything. Recognize that there is a pretty good chance that it's going to be a bit wet and a bit cool and be ready for it. Do some things inside, do some things outside. Enjoy time outside until it isn't comfortable, then move inside and warm up with a warm beverage (Fiddler, Fifer and Practical Cafe is a good place for this!) This is a good day to do some things that involve getting wet while in line but not going all in on the rain. For a day like this, go on the Disneyland Railroad, Mark Twain, Millennium Falcon: Smugglers Run at Disneyland or The Little Mermaid: Ariel's Undersea Adventure, Web Slingers: A Spider-Man Adventure, or Soarin' Around the World at Disney California Adventure. They key to this approach is moderation and balance between attempting to stay dry and braving the rain.
There aren't that many rainy days at the Disneyland Resort. However, when they do happen, they can be incredibly magical and memorable. Some of my favorite days at the Disneyland Resort have been on rainy days with friends or just a camera. These have been just five ways to approach a rainy day at the Happiest Place on Earth and get the most out of the weather. What other ideas do you have? How do you like to experience a rainy day at Disneyland Resort? Share your ideas, thoughts, and opinions in the comments below!