On Thursday, December 15, 2022, Beauty and the Beast: A 30th Celebration will air on ABC at  8:00 PM ET/PT on ABC and then arrive on Disney+ the following day. The reimagined telling of this classic animated film was filmed before a live audience at the Disney Studios. When it airs on Thursday, there will be some special cameos included for those who keep their eyes open. This includes Paige O'Hara, Richard White, and also Alan Menken.
D23: The Official Disney Fan Club shared the information on its website earlier. They also gave some clues as to where to find the trio during the special. Check out the details below: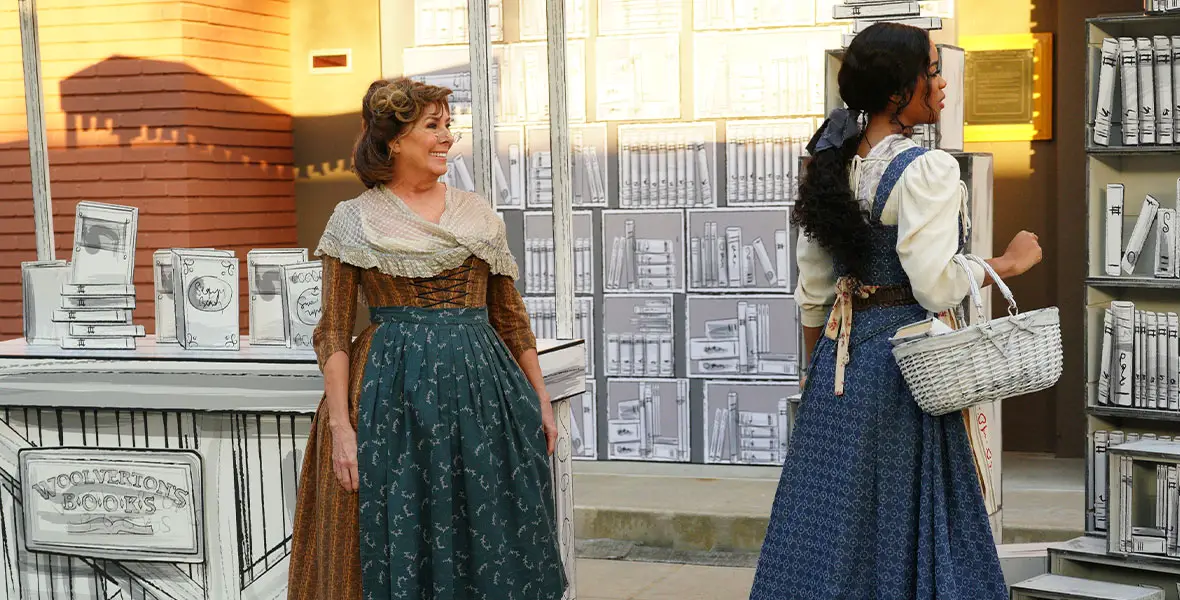 O'Hara and White's cameos should delight fans of Walt Disney Animation Studios' 1991 animated feature film Beauty and the Beast, as they voiced Belle and Gaston, respectively. In Beauty and the Beast: A 30th Celebration, O'Hara will play a librarian, while White will play a baker. The two stars will appear in the opening number, "Belle." Keep an eye out for some additional Easter eggs, like the sign for Woolverton's Books (above), which is named after Linda Woolverton—who wrote the screenplay for the classic film.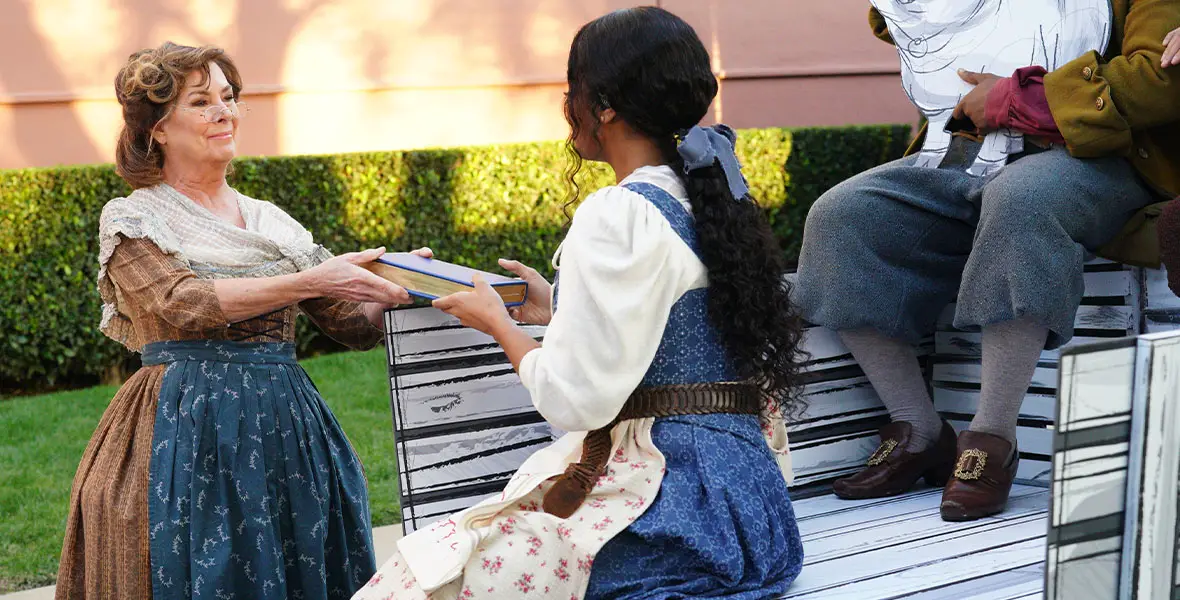 Another fun cameo that will be seen during Belle is that of composer Alan Menken. Keep an eye out for him playing, appropriately enough, a piano during the song.
While these cameos are fun new announcements, the announcements of the cast has also been generating buzz. There is a stellar cast that includes five-time Grammy®– and Academy Award®-winning singer-songwriter H.E.R. as Belle and Josh Groban as the Beast. Joshua Henry will play Gaston, Martin Short will play Lumière, David Alan Grier will play Cogsworth, Shania Twain will play Mrs. Potts, Leo Abelo Perry will play Chip, Rizwan Manji will play LeFou, and Jon Jon Briones will play Maurice, and finally Rita Moreno will be the narrator.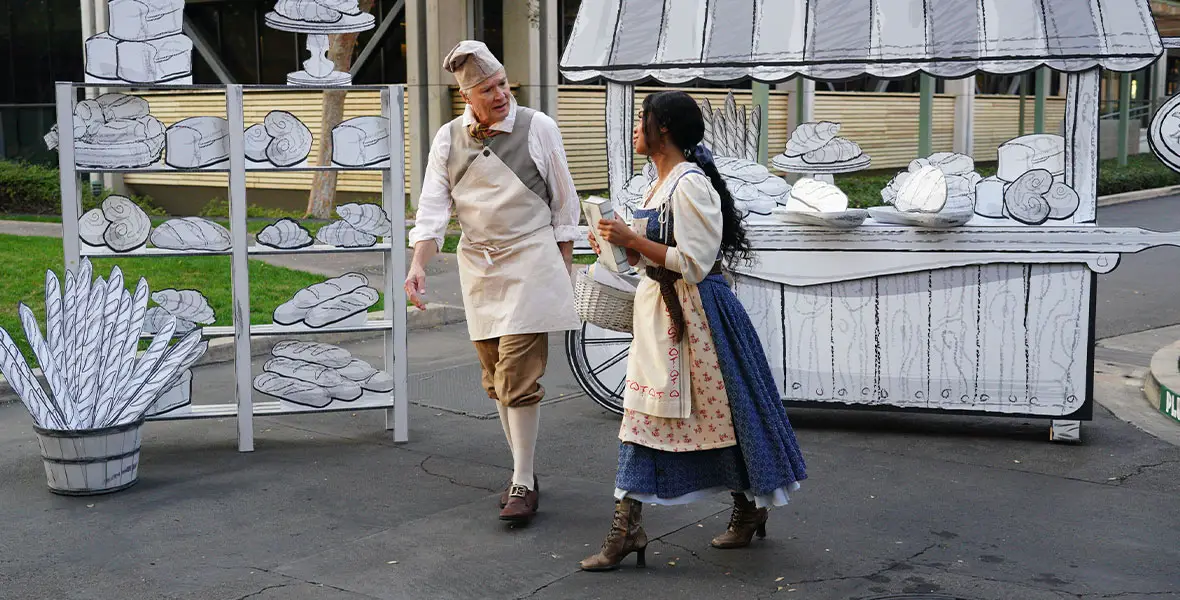 Beauty and the Beast became the first animated film to be nominated for Best Picture at the Academy Awards 30 years ago this year. It also would win the Golden Globe Award for Best Motion Picture – Musical or Comedy and the song, Beauty and the Beast, won Oscar for Best Original Song in 1992.
The special is being executive produced by Jon M. Chu and Hamish Hamilton is both directing and executive producing. "Beauty and the Beast was always a game-changing cinematic experience for me," Chu said. "When the animated movie came out, I watched it multiple times in the first weekend. It showed me the outer limits of what animated artists and storytellers could achieve, so the fact that I get to executive produce a tribute to all the creatives that made this masterpiece through our Electric Somewhere company is a dream I didn't even think was possible. With world-class creatives and talent to reinterpret the classic musical numbers (with a few surprises), I can't wait for the audiences, in person and at home, to experience what we have in store for them. It's a true celebration of creativity."
Caitlin Foito, Raj Kapoor, Richard Kraft, and Katy Mullan are also executive producers, and H.E.R. is a producer. Done+Dusted, in association with Walt Disney Television Alternative and Electric Somewhere, are producing the special. The creative team for Beauty and the Beast: a 30th Celebration includes set designer Julio Himede, choreographer Jamal Sims, and costume designer Marina Toybina.
Are you excited to see Beauty and the Beast: A 30th Celebration? Will you be watching it on ABC of Disney+? Share your thoughts and opinions about this special, the cameos, and the cast in the comments below!