The DuckTales World Showcase Adventure will be debuting at EPCOT on Friday December 16, 2022. This interactive adventure will allow guests to go on adventures with Scrooge McDuck and the gang. The official description from Disney says, ""Join Scrooge McDuck, his nephews & friends as they travel around World Showcase on a quacky quest to find the 7 Plunders of the World – and return them to their rightful owners. "Help Huey, Dewy, Louie, Webby, Scrooge McDuck and friends defeat dastardly villains and recover the lost 7 Plunders of the World on an amazing adventure that spans the globe!"
There are treasures to be found in every country pavilion around World Showcase at EPCOT. This includes Mexico, Norway, China, Germany, Japan, France, and United Kingdom. In each country, there will be three assignments for guests to complete. This will be followed by one finale. Each mission will take around a half hour to complete. Upon the completion of each mission, an Achievement will be unlocked in the Disney Play App. Once all the countries are completed, a new finale mission will be unlocked.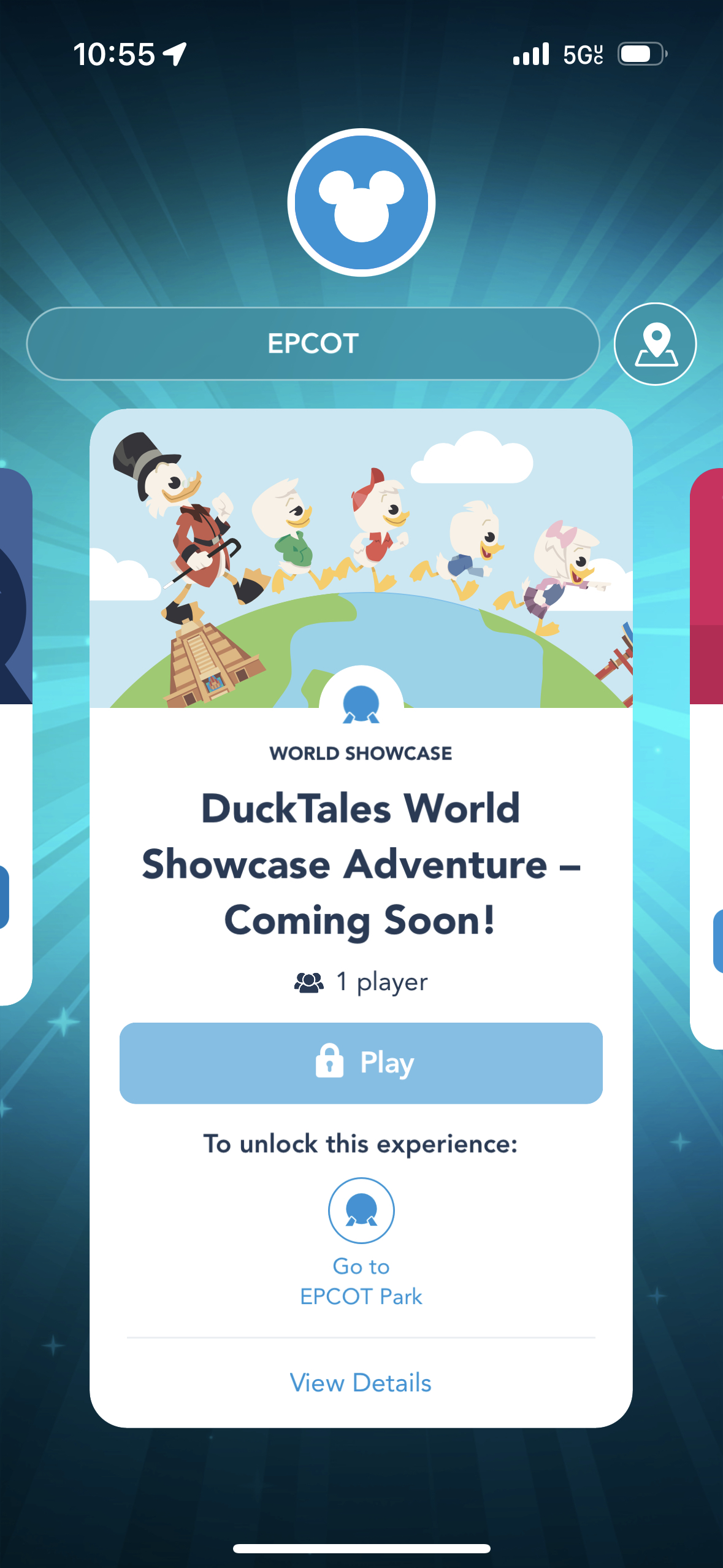 The experience utilizes the Play Disney Parks mobile app and allows guests to join Scrooge McDuck, Donald Duck, with Huey, Dewey, and Louie, Launchpad, and Webby in search for priceless treasure. As guests make their way around World Showcase, Disney's DuckTales World Showcase Adventure will find them discovering exotic destinations, mysteries, and also potentially some thieves, villains, and supernatural guardians of ancient artifacts. 
Are you excited about the arrival of the DuckTales World Showcase Adventure on December 16? What country are you most looking forward to experiencing through this game? Share your thoughts and opinions in the comments below!