Avatar: The Way of Water is off to a strong start at the box office ahead of its first full weekend in theaters globally. For its opening day, the sequel to Avatar is currently pulling in more at the box office than the original. Globally, it has garnered $15.8 million from 15 overseas markets for its opening day.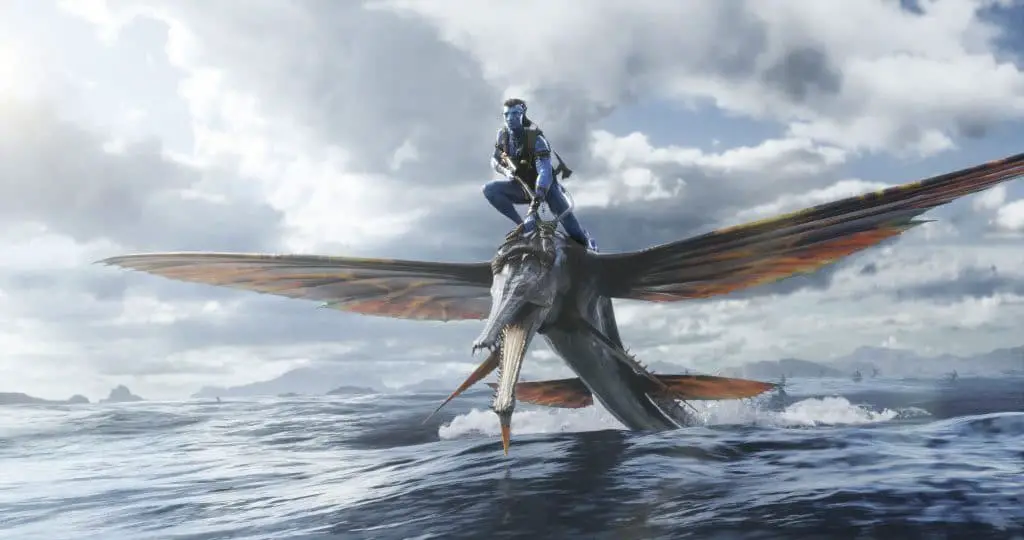 With the current numbers Avatar: The Way of Water currently are roughly 124% ahead of Avatar. They are also approximately 70% ahead of Top Gun: Maverick and 13% ahead of Jurassic World: Dominion. It isn't the strongest release ever, however. It is 12% behind Star Wars: The Force Awakens and 23% Spider-Man: No Way Home in comparable markets that are used to gauge movies against each other.
The strongest opening for Avatar: The Way of Water was in Korea at $3.3 million. This was followed by France with $2.9 million, Germany with $2.5 million, and Italy with $1.6 million.
China had $2.6 million from 1,688 advanced screenings. This does not include opening night. It is hopes that the box office in China will deliver $100 million during the opening weekend. This is contingent on the impact of COVID-19 spikes in the country. This puts a fairly large question mark on the film's results in China. Avatar: The Way of Water is one of the few American films that is allowed to be screened in China. The original film garnered a very healthy $261 million.
The international markets are especially important for the film's success. Avatar made 70% of its total earnings internationally. This added up to around $2 billion. It is expected that the sequel will make between $250 million and $350 million internationally and between $400 and $500 million globally. Domestically the film should bring in $150 million to $175 million.
While not the strongest opening ever, the original film wasn't either. It built up its box office numbers over time. If Avatar: The Way of Water can do the same, it will bode well for the future of the franchise. This film is hoped to be the first of three sequels being added to the franchise. The success of this film could determine what the future looks like for the stories being told about Pandora. A solid box office showing will also help pay for one of the most expensive movies in history. The movie cost $350 million to make.
What do you think about how Avatar: The Way of Water is performing so far at the box office? Will you be seeing it this weekend? Do you have any predictions for its success? Share your thoughts and opinions in the comments below!