The holiday season is here. This is the time of year when loved ones come together and make memories that can last a lifetime. This could be decorating a Christmas tree, decorating cookies, or watching Christmas classics together. Some of these classics have been watched for decades by families together every holiday seasons. Others are newer holiday specials that are destined to become classics.
Since launching in November of 2019, Disney+ continues to add more programming on a regular basis. This includes series, specials, and movies from across Disney's many different properties. Many of these programs this time of year are holiday-themed. Below are five can't miss movies on Disney+ for the holiday season. The five movies below were chosen for several reasons. First off, they are fun for the whole family to watch together. Second, they are solid stand-alone Christmas or holiday movies that will be enjoyed by individual family members of all ages as well (just in case it isn't family movie night). Third, they are favorites of the Daps Magic team! Check out the list below and then share which holiday movies from Disney+ you would add to the list as can't miss holiday movies.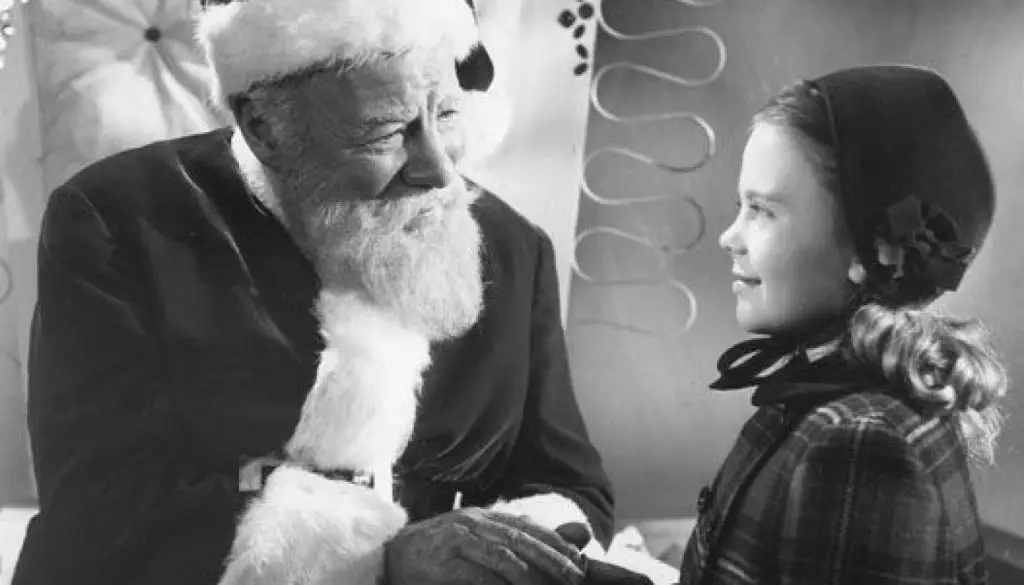 5. Miracle on 34th Street
There are two version of Miracle on 34th Street on Disney+. The one that is being highlighted here was released in 1947 and is in black and white. In many ways, this is almost as much of a Thanksgiving movie as a Christmas movie as it does start with Macy's Thanksgiving Parade. In this Christmas classic, a little girl and a lawyer set out to prove to the world that their friend Kris really is Santa Claus. This is a heartwarming movie that has some absolutely adorable moments. There are also some humorous moments. It has a fantastic cast too! This includes Edmund Gwenn as Kris Kringle/Santa Claus, Maureen O'Hara (Parent Trap anyone?) as Doris Walker, and Natalie Wood as Susan Walker. There are others too but these three always stand out to me. This is a Christmas classic that is fun to watch every year during the holidays!
4. The Santa Clause
The Santa Clause was released in 1994. Since then, it turned into a franchise with more movies and now a series. It explores how Santa Claus continues on through the millennia and creates lore for how the process of Santa and his elves operate. In The Santa Clause, Tim Allen (Buzz Lightyear in Pixar's Toy Story franchise) plays Scott Calvin. Calvin inadvertently becomes Santa Claus after Santa Claus falls off the roof and Scott and son finish delivering the toys on that Christmas night. Things start changing in Scott Calvin's life as he becomes more and more like Santa Claus. Calvin also discovers that he isn't the greedy businessman he was before and actually cares about family and others. This movie is about him discovering what Christmas is all about and also trying to convince those around him that he isn't crazy, that Santa Claus is real, and that he is the real Santa Claus. This is a humorous Christmas classic that has held up through the years. It is fun to see the world building that is done for the North Pole and Santa's workshop. At the end of the day, this is also a feel good movie that focuses on the importance of family. What else could be better for watching with the fam?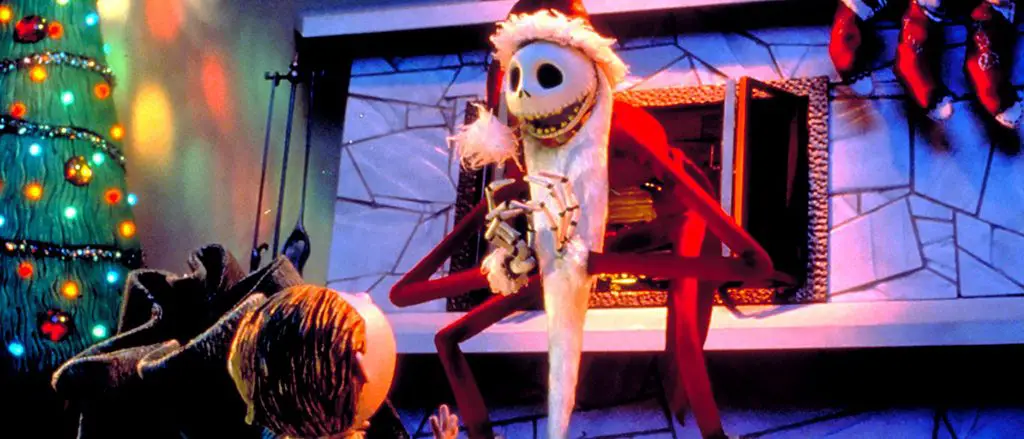 3. The Nightmare Before Christmas
Jack Skellington, the king of Halloween Town, takes over Christmas in this Tim Burton classic. However, when Halloween tries to mix with Christmas, things don't go so well. This is a beautiful stop-motion film with an amazing music by Danny Elfman. This is a movie that is magical with every concurrent watch. It has a great story that is told in a wonderfully imaginative way that never gets old. The design of the different worlds and the characters that inhabit them in this film are fantastic as well. In some ways, this is the most iconic Christmas classic on this list.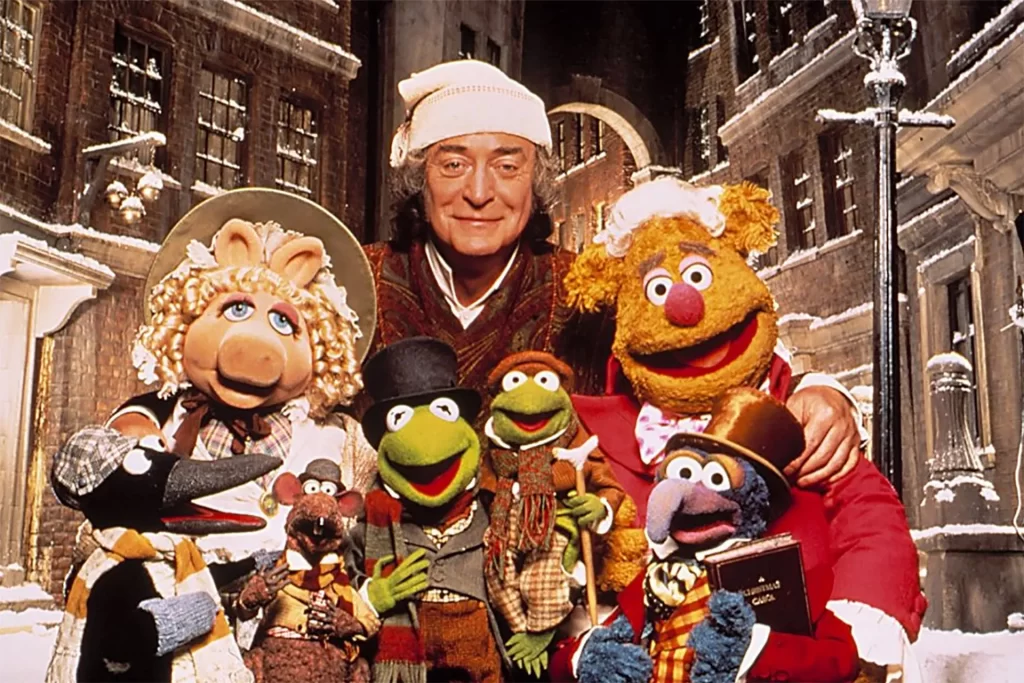 2. The Muppet Christmas Carol
The Muppet Christmas Carol is a Christmas classic in more ways than one. This is a Muppet movie that captures the heart and humor of The Muppets. It also is telling perhaps the most iconic Christmas tale, A Christmas Carol. From the moment Gonzo reveals himself as playing Charles Dickens, the tone of this film is set. It's a classic story told in a way only The Muppets could, with humor, heart, and some wonderful songs. Add Michael Caine to the mix and this becomes a masterpiece! This year, Disney+ is also going to be offering the full movie with the song When Love is Gone including starting on December 9th. This is one of the best Christmas films out there that captures the spirit of Christmas. It also is one of the best renditions out there of A Christmas Carol. It is surprising how closely The Muppets stick to the original tale. The film may have been originally released in 1992, but it is still wonderful today!
1. Home Alone
Home Alone is a Christmas classic in every sense of the word. It is a wonderful story (or should I say stories?) about family reconciling and coming together at Christmas. The movie has a great story, some of the funniest moments in moviedom, a ton of heart, and one of the the best soundtracks written by maestro John Williams. This score takes an already great movie to new heights. Home Alone is a Christmas movie that continues to be as funny decades later as the first time when Kevin, portrayed by Macaulay Culkin, first said "You guys give up? Or are you thirsty for more?" Did I mention the cast for this is pretty much perfect? This is a pretty much perfect Christmas movie that is so much fun to watch together or alone every year during the holidays.
There are our top five Christmas movies on Disney+. What do you think of this list and the rankings? How would you rank them? What would you add to the list? Any that we missed that are on Disney+? Share your thoughts and opinions in the comments below!