Happy Life Day! Today is the day that was created by the Wookies of Kashyyk thousands of years ago. This is a holiday about coming together to celebrate family, friendship, joy, and harmony with those you love. Imagineer Scott Trowbridge shared an overview of the history of Life Day in a post on the Disney Parks Blog.
In that galaxy far, far away, this is traditionally the day Wookiees come together with their loved ones to celebrate family, friendship, joy and harmony. Wookiees may have a reputation for their ferocity, short tempers and huge, shaggy frames – you are probably familiar with Chewbacca, hero of the Rebel Alliance and the Resistance, and one of the most famous Wookiees in history. But Wookiees are tender and gentle when they're at peace, and they're fiercely loyal to their family and friends, which is what Life Day is all about.

They began celebrating the holiday thousands of years ago on their home planet of Kashyyyk, and continued to mark the day as they traveled to and settled on other planets. In a gesture of peaceful defiance, they even maintained this tradition through the dark days of the Galactic Empire.

Following the fall of the Empire and the Wookiees' subsequent liberation, Life Day took on a new meaning. Inspired by the Wookiees' courage, cultures all across the galaxy – from the Core Worlds to the Outer Rim and beyond – adopted the holiday and made it their own. It's now generally celebrated with festive décor, twinkling string lights, music, special food and more. It's a time for everyone – regardless of your heritage – to come together as one in honor of freedom and peace, love and togetherness.

Scott Trowbridge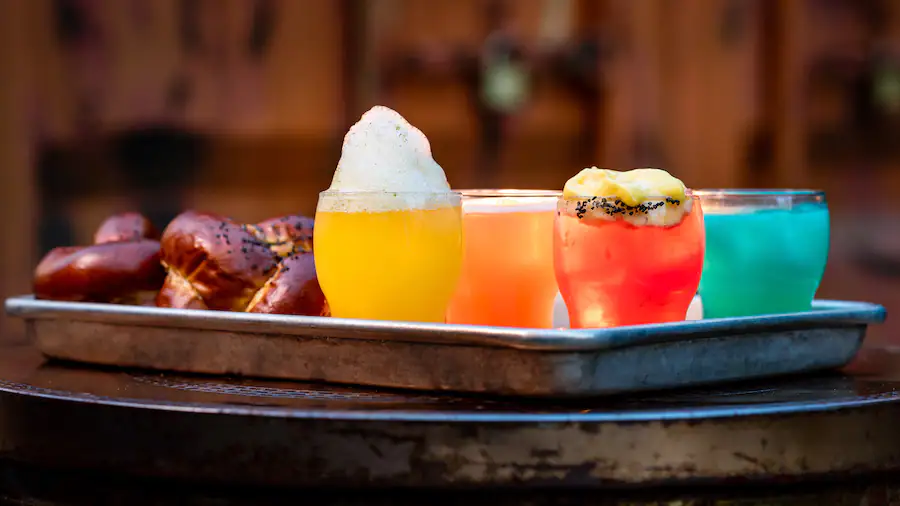 Life Day is celebrated at both Disneyland and Walt Disney World Resorts. First off, at Oga's Cantina in Star Wars: Galaxy's Edge at Disneyland there is a new sampler for celebrating. This sampler includes four drinks that are favorites at the cantina – the Fuzzy Tauntaun, Jedi Mind Trick, Outer Rim, and Yb Nub. These are paired with Five Blossom bread. This special offering becomes available at 7:00 PM each night at Oga's through January 8, 2023.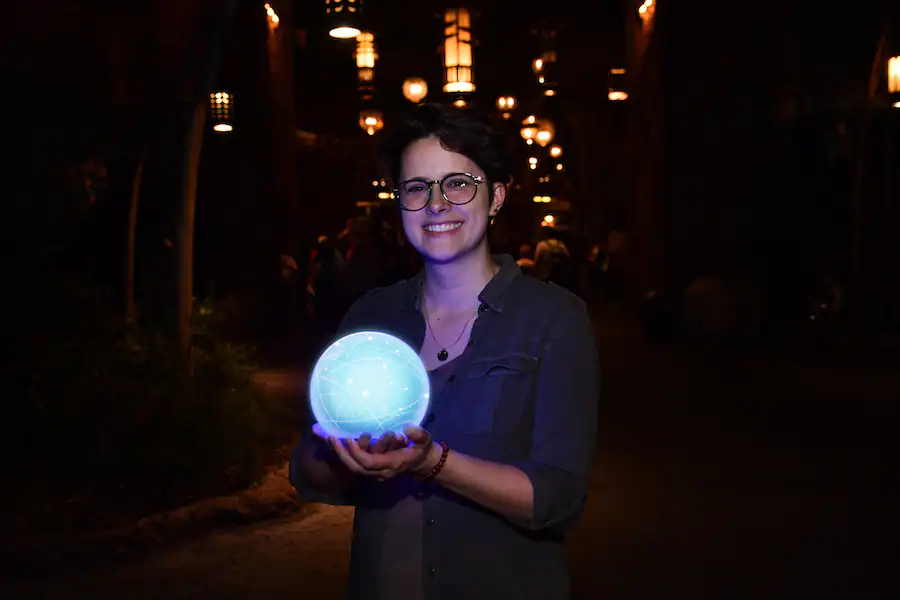 Over at Disney's Hollywood Studios in Star Wars: Galaxy's Edge there is a new Disney PhotoPass Magic Shot to experience as part of the Life Day celebrations. This will allow guests to hold a glowing Life Day orb in their photos. There is also new Life Day merchandise to enjoy as well! It can also be assumed that travelers aboard the Halcyon will also be celebrating Life Day in fun and unique ways as well!
For those who can't make it to the parks or go to a galaxy far, far away aboard the Halcyon, celebrate Life Day from the comfort of home and watch the Star Wars Holiday Special! Have you seen it before? If not, watch it here:
What is your favorite way to celebrate Life Day? Share your thoughts and opinions in the comments below! Happy Life Day!