When Disney+ arrived in 2019 The Imagineering Story docuseries was an instant hit. This series is a beautiful look into Walt Disney Imagineering (WDI). As soon as it finished, many Disney fans were immediately wanting more. Thankfully, now more is here! It comes in the form of a book.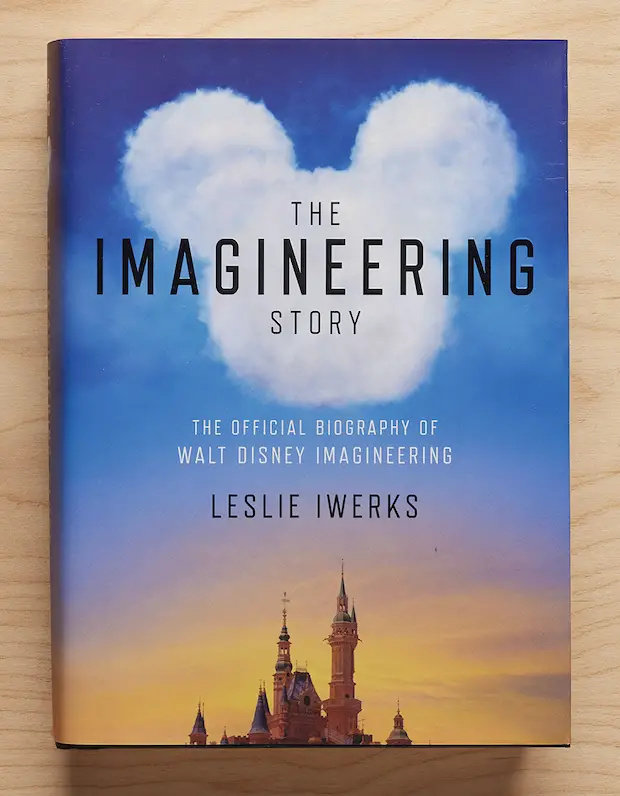 THE IMAGINEERING STORY: The Official Biography of Walt Disney Imagineering is an in-depth look at the legacy of Walt Disney Imagineering. This book does a deep dive into WDI, the organization within The Walt Disney Company that Walt Disney himself once called "the blending of creative imagination with technical know-how." This is a part of Disney that has always intrigued Disney fans both young and old. The book goes back to the beginning and then looks to the future as it comprehensively looks at this legendary organization.
THE IMAGINEERING STORY book comes from Leslie Iwerks, who also was being the docuseries on Disney+. Leslie Iwerks is the granddaughter of Ub Iwerks, who as the original designer and co-creator of Mickey Mouse. He was also a multi-Academy Award-winning visual effects pioneer. Leslie Iwerks is an Academy Award and Emmy nominated director and producer. For over a decade she has producing, directing and editing award-winning feature and short documentaries, television special, tributes, corporate films, and also digital content.
THE IMAGINEERING STORY: The Official Biography of Walt Disney Imagineering Official Description
The highly acclaimed and rated Disney+ documentary series, The Imagineering Story, becomes a book that greatly expands the award-winning filmmaker Leslie Iwerks' narrative of the fascinating history of Walt Disney Imagineering.

 The entire legacy of WDI is covered from day one through future projects with never-before-seen access and insights from people both on the inside and on the outside. So many stories and details were left on the cutting room floor—this book allows an expanded exploration of the magic of Imagineering.

So many insider stories are featured.

°  Sculptor Blaine Gibson's wife used to kick him under the table at restaurants for staring at interesting-looking people seated nearby, and he'd even find himself studying faces during Sunday morning worship. "You mean some of these characters might have features that are based on people you went to church with?" Marty Sklar once asked Gibson of the Imagineer's sculpts for Pirates of the Caribbean. "He finally admitted to me that that was true."

°   In the early days, Walt Disney Imagineering "was in one little building and everybody parked in the back and you came in through the model shop, and you could see everything that was going on," recalled Marty Sklar. "When we started on the World's Fair in 1960 and 1961, we had 100 people here. And so everybody knew everything about what was happening and the status of [each] project, so you really felt like you were part of the whole team whether you were working on that project or not. And, you know, there was so much talent here."

A must-have for Disney Parks fans!
Those who want to find THE IMAGINEERING STORY: The Official Biography of Walt Disney Imagineering can do so at Amazon, Target and Walmart. What do you think of this book? Have you purchased it already? Have you read it? Share your thoughts and opinions in the comments below!