The new Black Panther has been officially and publicly introduced as Marvel Studios released a new poster for Black Panther: Wakanda Forever. The poster shows the new Black Panther without a helmet on and arms crossed in the Wakandan salute. With the arrival of this new poster Marvel Studios is acknowledging that the window of no spoilers is also now officially open. Check out the poster below.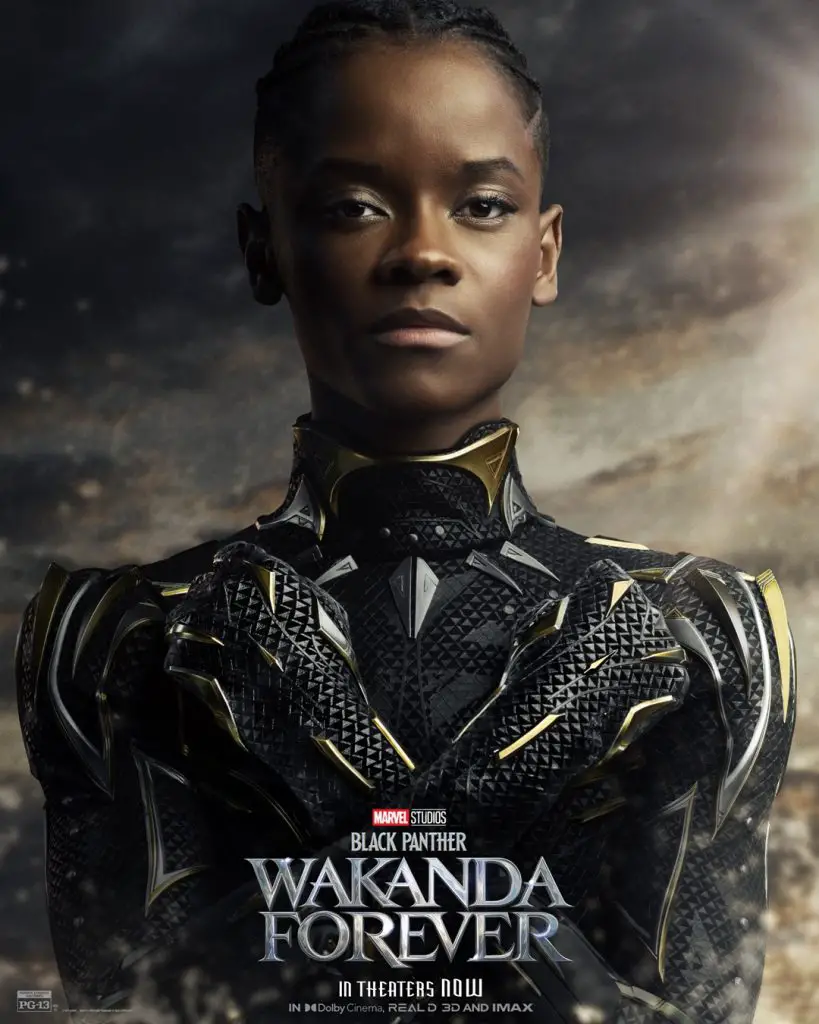 Black Panther: Wakanda Forever Official Description
What do you think of this new poster publicly revealing the new Black Panther? What did you think of the movie? Share your thoughts and opinions about both in the comments below!