Disneyland Paris has announced that it is expanding Pizzeria Bella Notte in Fantasyland and this expansion is inspired by Disney-Pixar's Luca.
Fantasyland at Disneyland Paris opened in 1992 and features a wonderful homage to European fairy tales and storytellers. It is a beautiful place where the magic of animation meets with architectural styles and cultures from the countries the fairy tales came from. Pizzeria Belle Notte continues that theme and focuses on the various regions of Italy. The restaurant also has nods to some classic Disney stories like Lady and the Tramp and Fantasia. Now Luca will be added to the themes of the restaurant.
Luca takes place in the Italian riviera and is a story of a young boy and a summer of friendship and adventure… with one little detail… the boy, named Luca, and his friend are both sea monsters that are feared and hated by the local villagers.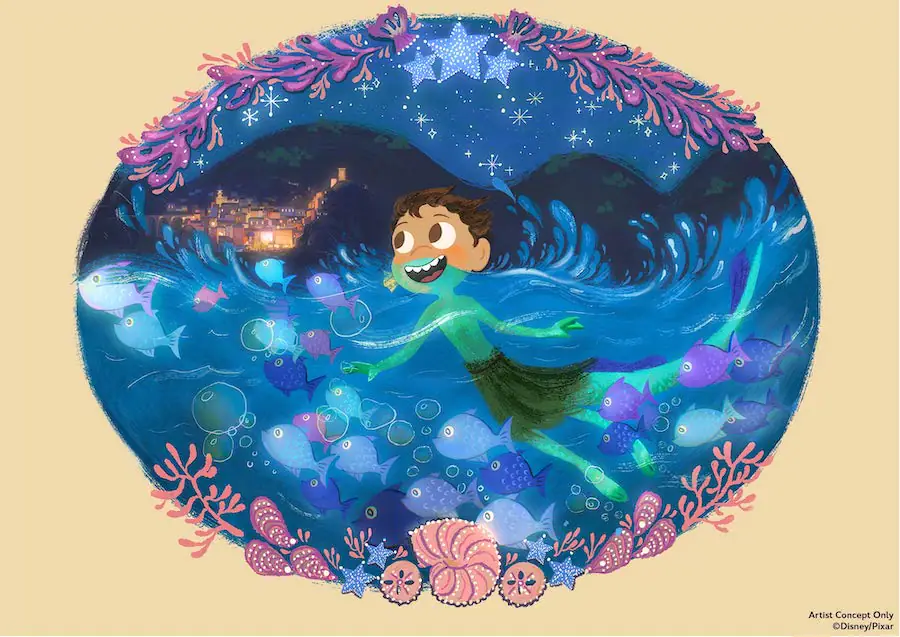 The idea to bring Luca and the characters found in the film into the park was brought to life with the expansion of this restaurant. The new part of the restaurant will bring a seaside atmosphere to the establishment. It will include details and objects that evoke the local fishing culture and cuisine that was found in Luca's hometown of Portorosso. This will also provide extra space for guests to enjoy Italian specialties.
"'Luca' is a beautiful coming-of-age tale that reminds us of the beauty of acceptance, of one another but also from within. Discovering who we are can be a daunting challenge, but friendships can help us on that journey," shares Tracy Eck, Art Director at Walt Disney Imagineering Paris – Design & Show Quality. "I'm really happy that we are able to bring elements from the story of 'Luca' here to Fantasyland." 
A completion and opening date for this new Luca-inspired expansion of Pizzeria Belle Notte has not been announced at this point. Daps Magic will continue to follow this story and provide updates as they become available!