There has been a lot going on at The Walt Disney Company recently. Not only does the company have a new CEO, that is an old CEO, but it also had just completed the purchase of a massive new ship for the Disney Cruise Line. Now, details about the purchase of this ship are beginning to surface. According to reports, Disney purchased the Global Dream for a dream price.
A report by capital.de shares that Disney purchased the Global Dream for 40 million euros ($41 million). It also reported that the Global Dream is already 75% complete. The original price for the ship was 1.8 billion euros or ($1,660,164,356). With the ship being mostly complete, Disney is expecting to invest less than 1 billion euros to complete the ship the report says.
Other details in the report revealed that Disney will be assuming all risks for the conversion of the ship. With this comes no warranty claims on the ship as well. The ship is expected to be completed and set sail in 2025.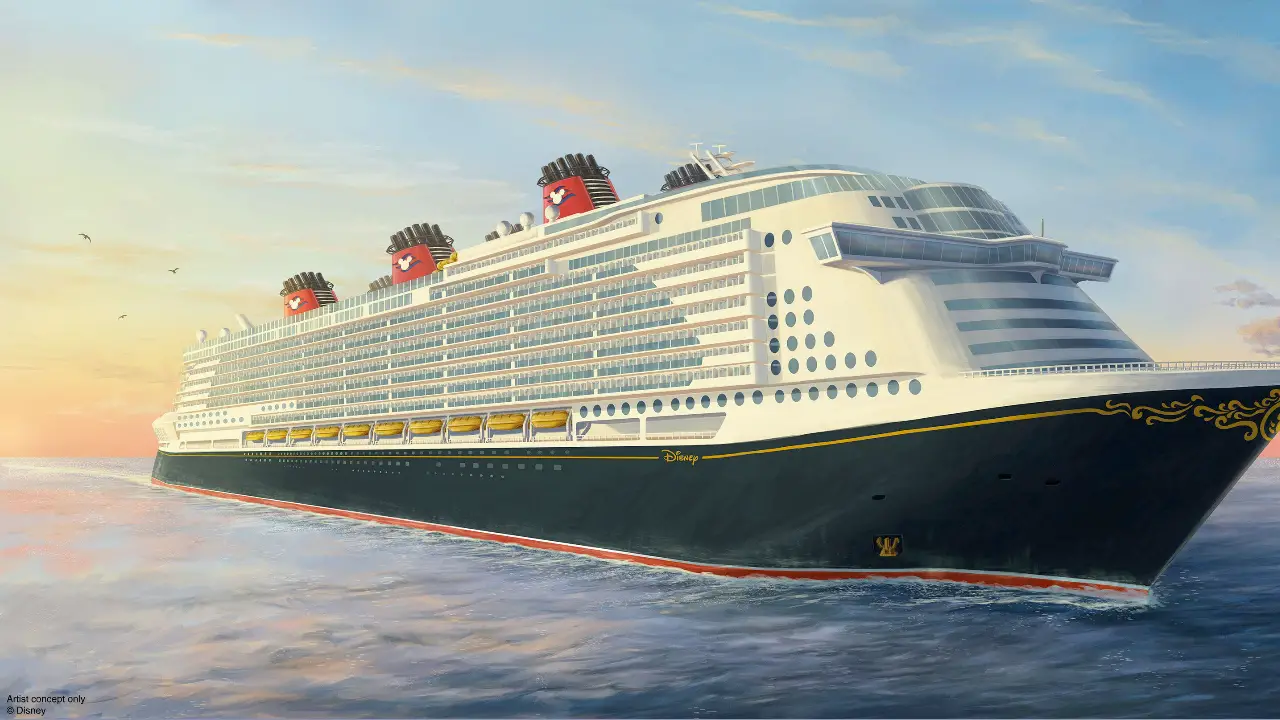 "Our cruise ships give us the unique opportunity to bring Disney magic to fans no matter where they are, and the addition of this ship will make a Disney Cruise Line vacation accessible to more families than ever before," said Josh D'Amaro, chairman, Disney Parks, Experiences and Products.
The ship will be completed at the Wismar shipyard by Meyer Werft, where it had been under construction prior to MV Werften going under. The shipyard also went into insolvency at the time. The shipyard was then sold to ThyssenKrupp MarineSystems, a submarine builder, who will take over the property in 2025. When completed, this ship will be based outside of the United States and be traveling to new global destinations for the Disney Cruise Line.
What do you think of the Global Dream? Where do you think she will cruise? What do you think Disney will name her for the Disney Cruise Line? Share your thoughts and opinions in the comments below!