Disney will soon be opening a new Walt Disney World Store at Orlando International Airport. The new store will be found in the new state-of-the-art, 1.8 million square foot terminal C when it opens later this month. The store is expected to open on September 19th and give travelers a big dose of Disney magic as they travel through the airport. The store will give travelers the chance to buy souvenirs and make a first or last Disney memory during their trip to Florida.
Ahead of the opening of this new store, cast members are hard at work making sure it is ready for guests. Design Director Steve Carsella shared how Disney has worked to make this store more noticeable and magical with a giant 3D display that covers the front of the Walt Disney World Store.
"This challenge combined with the beautiful backdrop of this store and the massive digital real estate was inspiring. This is now a magical place, not merely screens, where the possibilities are endless."
Outside the store there is a place for guests to get their first Instagram post for their Disney vacation. This includes a sculpted character and also castle imagery. Inside the store guests will feel the Disney magic that is brought to life by the cast.
David Soliman and his WDW Merchandise Presentation team were behind the visual elements around the store. He shared how they creatively came up with ways to make the store come to life.
"This location is different in many ways, there are so many gorgeous details to take note- from the LED wallpaper and a sculpted castle to the oversized park icons placed on the ceiling in the center atrium."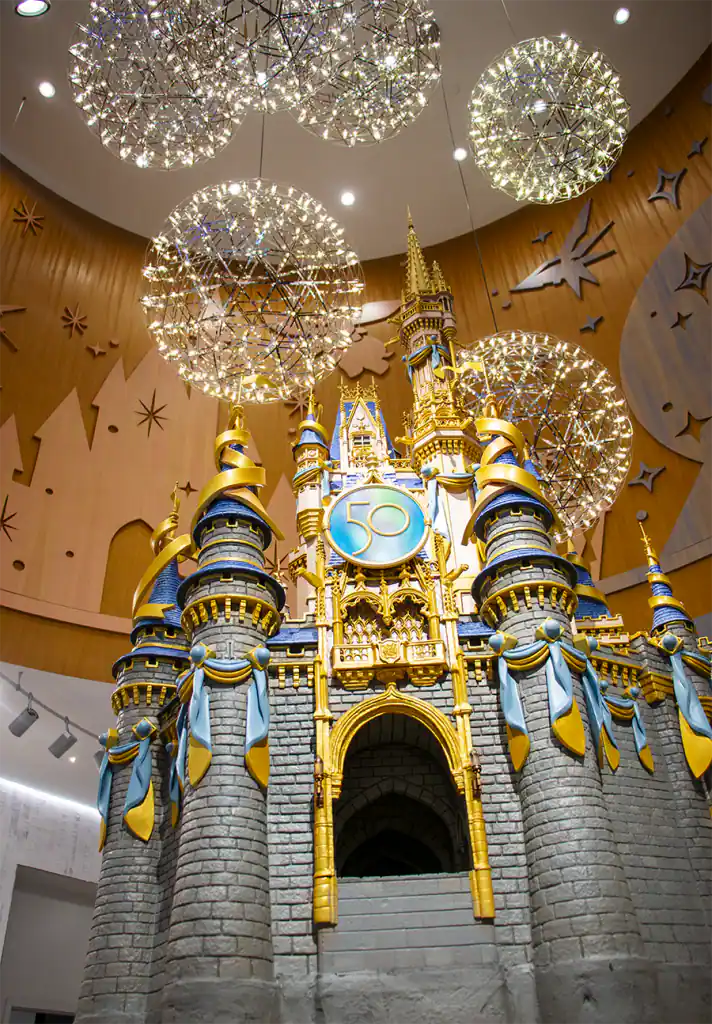 Ahead of the grand opening later this month, the Walt Disney World Store continues to see the finishing touches put in place. The merchandise that is specially picked for this store will also be brought in as well. More details about this new store will be released as the opening date draws closer.
What do you think of this new Walt Disney World Store at Orlando International Airport? Are you excited to visit it on your next trip to the area? Share your thoughts and opinions in the comments below!