The most successful film of all time, Avatar is returning to theaters. James Cameron's Academy Award-winning 2009 epic adventure will be returning to theaters on September 23, 2022. This release will look even more incredible as it will be presented in beautiful 4K High Dynamic Range on the big screen. Ahead of its release, a new trailer and poster were released this week. Check them out below.
The re-release of Avatar comes ahead of its sequel Avatar: The Way of Water arrives on the big screen on December 16, 2022.
Avatar Theatrical Re-Release Trailer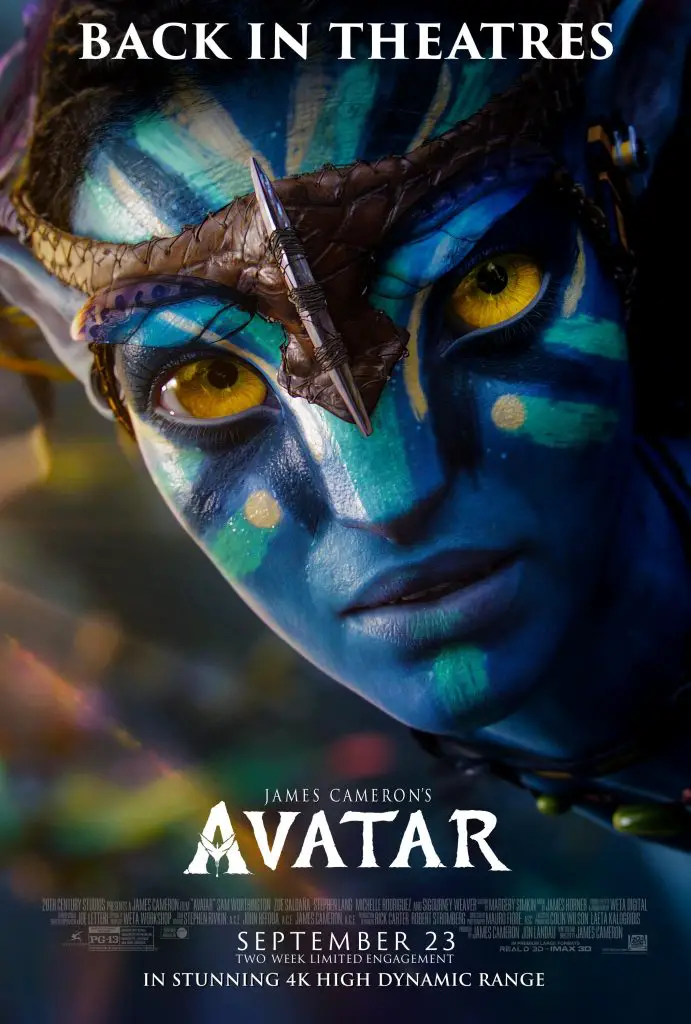 Avatar was written and directed by James Cameron. It stars Sam Worthington, Zoe Saldaña, Stephen Lang, Michelle Rodriguez and Sigourney Weaver. The film was nominated for nine Academy Awards. This includes Best Picture and Best Director. It won in the categories of Best Cinematography, Production Design, and Visual Effects. The film was produced by James Cameron and Jon Landau.
What do you think of this re-release of Avatar? Are you going to see it in the theaters? Share your thoughts and opinions in the comments below!