On August 25th, Bibbidi Bobbidi Boutique will be reopening at both Disneyland and Magic Kingdom at the Disneyland Resort and also the Walt Disney World Resort. A royal proclamation with the news was shared this week with the news.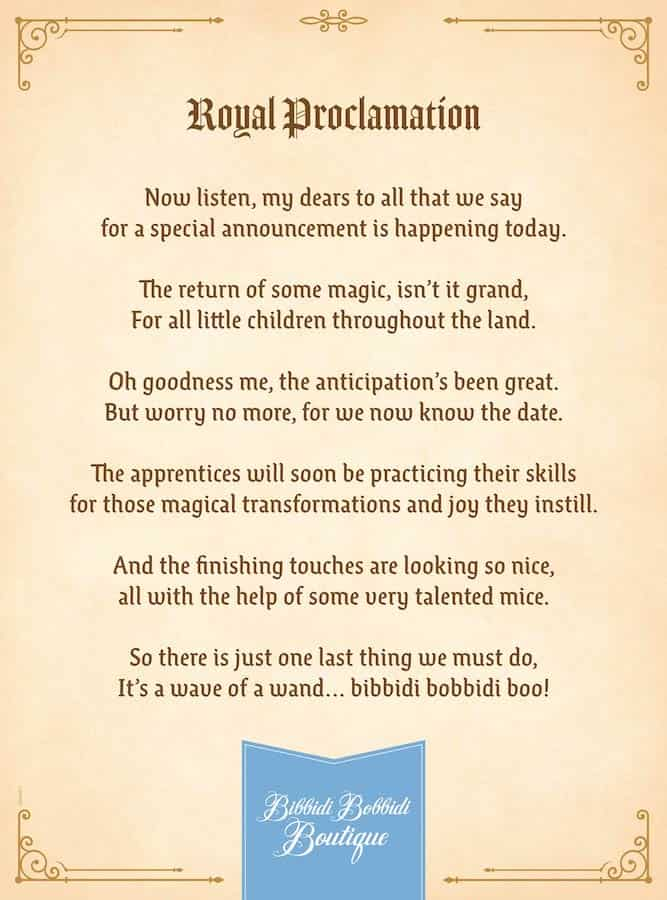 With its reopening, Fairy Godmother's Apprentices will be magically transforming guests ages 3 to 12 into some of their favorite Disney characters. This will be done with hairstyling, makeup, costumes, and accessories. There will also be some new options to choose from with the reopening. This includes a new accessory and also new costumes featuring some of Disney's newest heroes and heroines later this year.
Bibbidi Bobbidi Boutique can be found in both the Magic Kingdom and also Disneyland. With their reopening, they will join the Bibbidi Bobbidi Boutiques aboard the Disney Cruise Line. The locations at Disney's Grand Floridian Resort & Spa and Disney Springs will be reopening at a later date. Subscribe to DAPS MAGIC to not miss the updates on this magical place.
What do you think of the reopening of Bibbidi Bobbidi Boutique at Disneyland and Magic Kingdom? Are you excited about their return? Share your thoughts and opinions in the comments below!