In 2024, copyright protection for Mickey Mouse is set to expire. This happens "Steamboat Willie," the original version of Mickey Mouse would be pushed into the public domain. Creators, artists, and even fans would then be able to use this character in their own work. Perhaps more importantly to Disney, this could lead to a loss of control creatively of the original version of the iconic Mickey Mouse.
Originally, the date for the expiration of Mickey's copyright was 1984. However, it has been expanded twice to reach its current date. Now, some Republican lawmakers have said they will oppose any extension efforts for the copyright protection of Mickey Mouse that may come in the next two years. This comes as many GOP lawmakers continue to oppose Disney and what they are calling its progressive agenda. This came to the forefront after Disney came out against the Parental Rights in Education legislation in Florida that is being dubbed by many the "don't say gay" bill.
Things escalated last week when Senator Josh Hawley (R-MO) took things a step further. He said he plans to introduce legislation to end Disney's copyright protections this year, before the 2024 deadline. As things continue to heat up, Disney has not commented on the situation.
What Disney has done is do its best to protect its intellectual property in other ways. This includes trademark patents on the character. It also should be noted that the copyright that is set to expire is for the "Steamboat Willie" version of Mickey Mouse, and not later versions that are more similar to the Mickey Mouse that is seen today around the globe. However, the "Steamboat Willie" version is utilized before Walt Disney Animation Studios productions. This could be an attempt by Disney to establish the character as a modern Disney logo or trademark.
While the copyright for "Steamboat Willie" may be set to expire in 2024, or earlier if Senator Hawley gets his way, Disney will continue to protect its intellectual property. Even with the copyright expiration and creators being able to potentially use the likeness of the character, they could not make money off it by implying it is from Disney. This could lead to an injunction or potentially even major fines. This would be something that Disney would definitely pursue in defense of its intellectual property.
At this point, there is no appetite from lawmakers to renew the copyright extensions that are set to expire in 2024. The last time they were extended in the 1990s was very controversial and cost plenty of political capital. Another attempt 20212 to extend copyright protections went nowhere. It would be surprising if any lawmakers would want to stick their necks out for this currently, especially with the level of controversy between Disney and the GOP currently.
Disney isn't the only company with a pony in this race. Other companies are also facing the end of the line on copyrights for some of their characters. Batman, Superman, Bugs Bunny, Daffy Duck, Winnie the Pooh, and several others will be in the public domain in the coming years.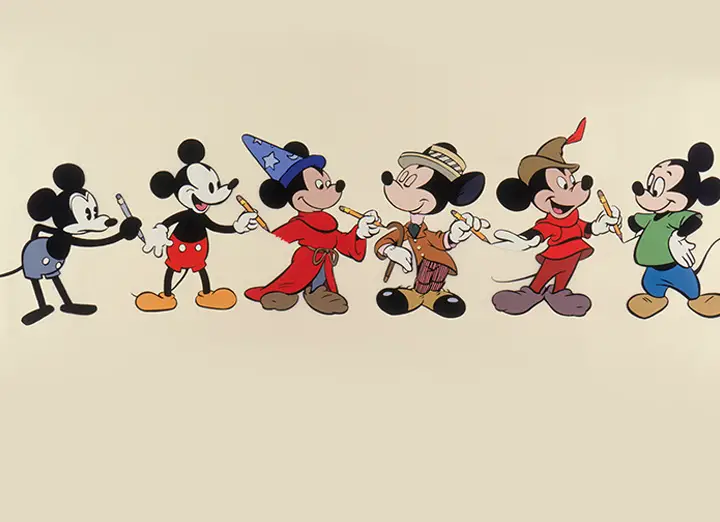 As 2024 looms in the not-so-distant future it currently appears that the "Steamboat Willie" version of Mickey Mouse will lose its copyright protection. However, Mickey Mouse will still continue to be an icon of The Walt Disney Company and Disney will use other legal mechanisms to protect its property. As 2024 gets closer, expect more discussion and maneuvering around this issue.
DAPS MAGIC will continue to follow this story and provide updates as they become available. What do you think about the copyright expiration of the "Steamboat Willie" version of Mickey Mouse? Will it make a difference? Should it be extended? Share your thoughts and opinions in the comments below.