May is always a special month for Star Wars fans with May the 4th, George Lucas's birthday, the original release date of Star Wars: A New Hope, and this year's Star Wars Celebration. The Disneyland Resort is offering some limited-time experiences to help Star Wars fans celebrate the month. This is added to the offerings that the park always has for fans like Star Wars: Galaxy's Edge and Star Tours.
Hyperspace Mountain
Once again with Hyperspace Mountain, guests can participate in the Battle of Jakku as they zoom through space and fight against the Empire. This version of Space Mountain will be offered through July 4, 2022.
Captain Phasma and Stormtroopers in Tomorrowland
Captain Phasma and a detachment of Stormtroopers have once again returned for a limited time to Tomorrowland. This may not be The March of the First Order show moment but they are seeking out Resistance sympathizers and also reinforcing the will of the First Order. Disney also has teased that there could be new visitors arriving sometime soon as well. Potentially other villains or bounty hunters? Time will tell!
Star Wars: Galaxy's Edge Characters
Stop by Black Spire Outpost at Star Wars: Galaxy's Edge and visit some favorite Star Wars characters. This includes R2-D2, Chewbacca, and Rey on the Resistance side, and Kylo Ren and his troops on the First Order end of the outpost.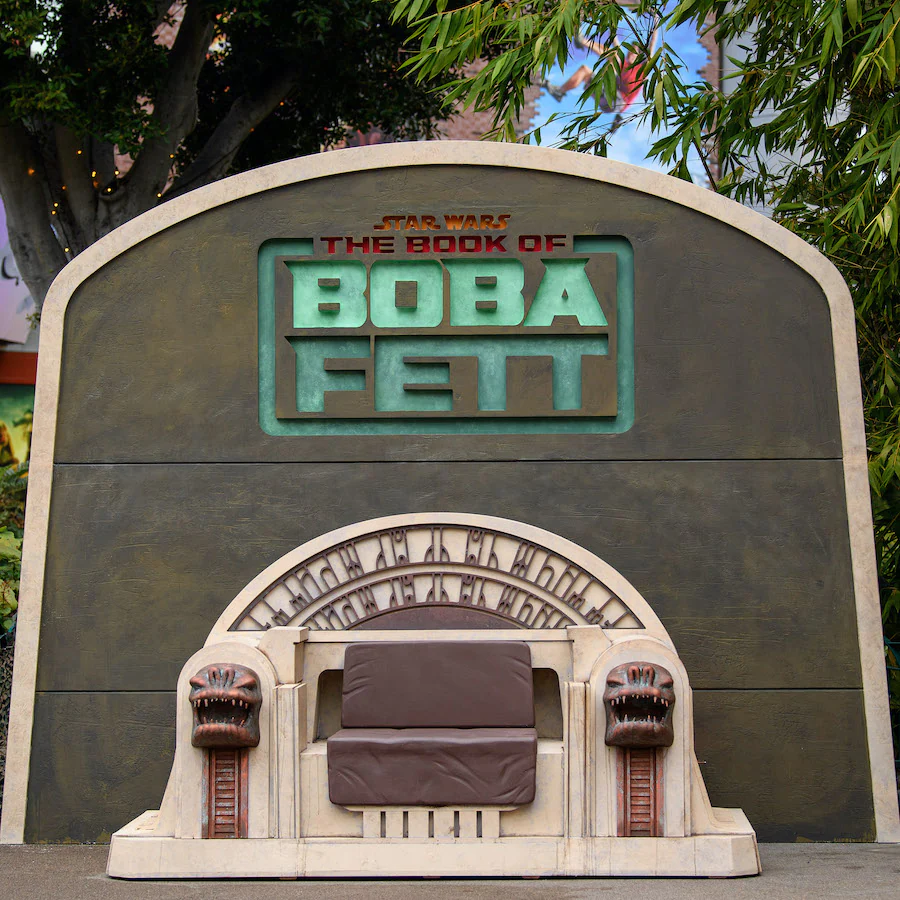 Photo Ops
There are some limited-time photo opportunities being offered as well. There are two photo locations recreating from Star Wars series found on Disney+. This includes the throne from The Book of Boba Fett and also the ancient Jedi temple on Tython where Grogu connected with the Force in The Mandalorian.
There will also be special limited-time magic shots available as well. These magic shots feature Stormtroopers and K-2SO in Tomorrowland and then as guests head to Star Wars: Galaxy's Edge they can get a photo with Grogu.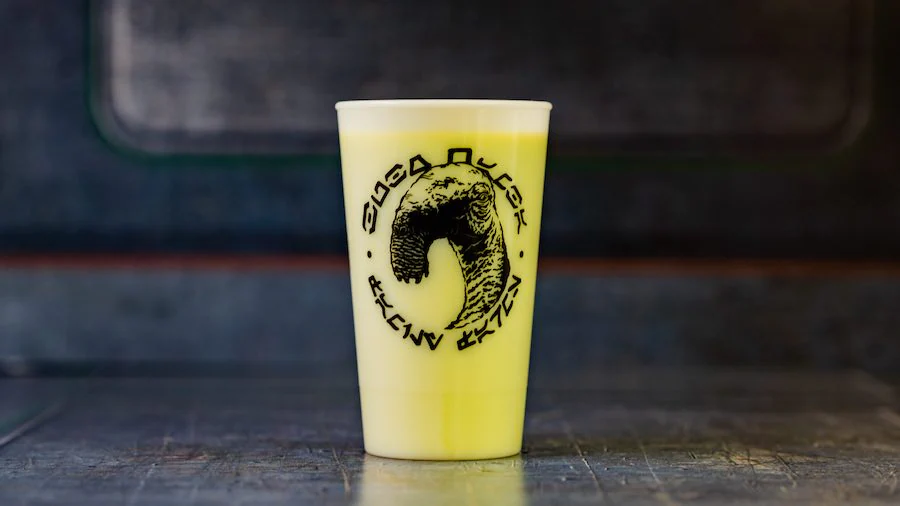 Galactic Treats
As DAPS MAGIC reported earlier this week, there are quite a few treats available in celebration of Star Wars. This includes:
New Bubo Wamba Family Farms Cup (Milk Stand, Star Wars: Galaxy's Edge)
Blue Milk: Mon Cala Swirl (Milk Stand, Star Wars: Galaxy's Edge)
Parfait of Mustafar (Galactic Grill, Tomorrowland)
Ishi Tib-style Pasta with Braised Beef Banthak (Docking Bay 7 Food & Cargo, Star Wars: Galaxy's Edge)
Sullust Garlic Chips (Jat Kaa's Coolers, Star Wars: Galaxy's Edge)
For a full lineup of the food offerings, check this article.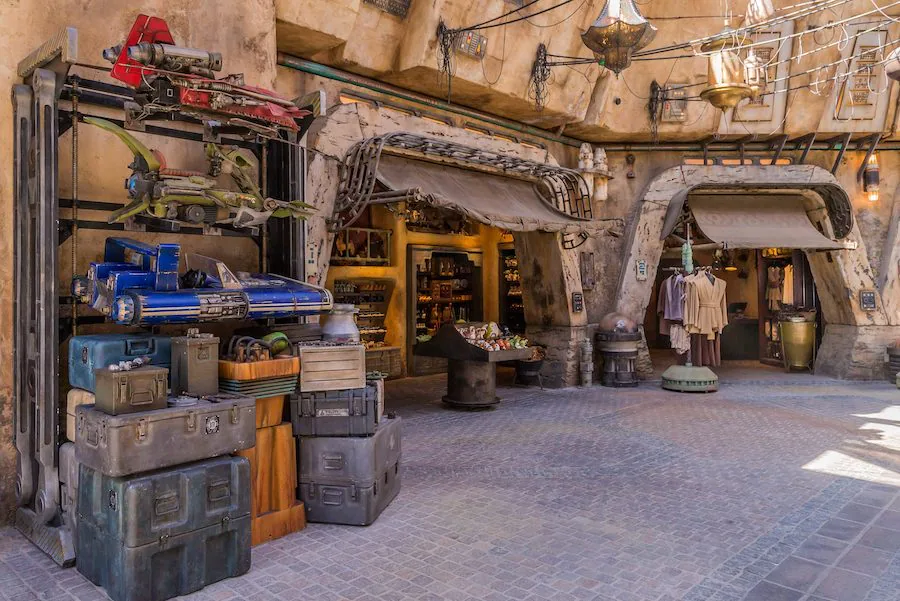 New Galactic Treasures
There will be quite a few new treasures to seek out and purchase. These will be found in Star Wars: Galaxy's Edge and also Tomorrowland.
Over in Downtown Disney District, Star Wars Trading Post will be expanded starting on May the 4th. This will offer new merchandise as part of the celebration.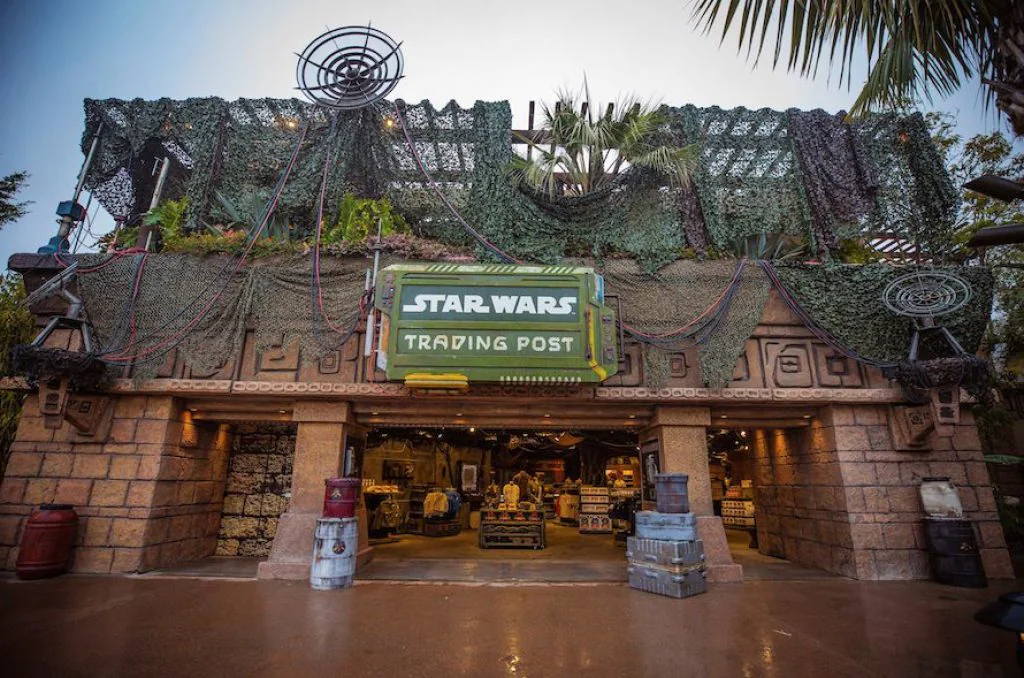 Downtown Disney District and the Disneyland Hotels
Along with the Star Wars Trading Post, there will be some fun photo ops in Downtown Disney District. One of these will be a sand sculpture.
Stop by the LEGO Store also for some shots with Star Wars characters brought to life through thousands of LEGO bricks. Currently, guests can visit the location and also help build an 8-foot LEGO Yoda through May the 4th. It will continue to be on display through May 8th.
There will also be other Star Wars offerings found throughout the Downtown Disney District. This includes a Galaxy Caramel Macaron at Kayla's Cake, a Light Classic Shake and a Dark Classic Shake at Black Tap Craft Burgers & Shakes, Lovepop Greeting cards and products, themed socks at California Sole, themed products at Pandora Jewelry, and more.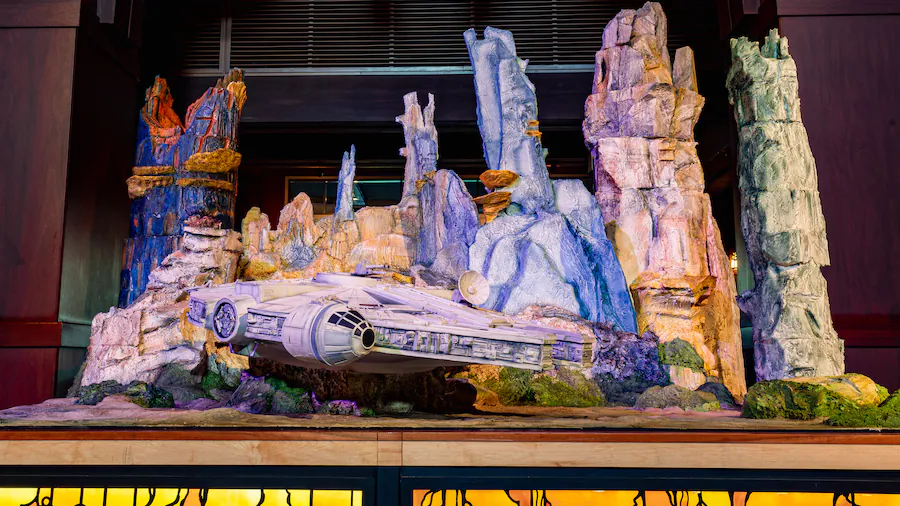 At Disney's Grand Californian Hotel & Spa, there is a recreation of the Millennium Falcon arriving at Black Spire Outpost. This is made up of rice crisps and fondant. There are also some themed treats nearby as well that include Star Wars Sugar Cookie, a Wookiee Cookie, and Pretzel Lightsabers. They are available for purchase in the lobby while supplies last.
What do you think of all the Star Wars offerings at the Disneyland Resort this month? Which one are you most excited about? Share your thoughts and opinions in the comments below!