This last weekend thousands of Star Wars fans descended on the Anaheim Convention Center for Star Wars Celebration. The weekend was full of Star Wars announcements, looking back at memories, cosplay, merchandise, and some incredible moments that made new memories! It also marked the premiere of Obi-Wan Kenobi, which was shown to some who attended the first panel of Celebration on Thursday night ahead of its arrival on Disney+.
The announcement of the Obi-Wan Kenobi premiere came during the Lucasfilm Studio Panel, which opened the Star Wars Celebration weekend. The panel began with a choir singing Duel of the Fates at the end of which Ewan McGregor and Hayden Christensen appeared on stage. They were joined shortly after by the rest of the cast to talk about this new series.
Next, Andor was discussed and it was learned that there will be two seasons, each with 12 episodes. The first takes place 5 years before the events of Rogue One: A Star Wars Story. The second will take place over the course of the next four years. Andor arrives on Disney+ on August 31.
The new Willow was then discussed and a trailer was shown. It will arrive on Disney+ on November 30.
Jon Favreau and Dave Filoni took to the stage to discuss Ahsoka and The Mandalorian. This was followed by the announcement of Star Wars: Skeleton Crew. It is about a group of kids lost in the galaxy. It stars Jude Law. It will be arriving in 2023.
Finally, the legendary maestro himself John Williams was brought on stage to celebrate his 90th birthday. He also premiered the Obi-Wan Kenobi theme by conducting the Pacific Symphony Orchestra. This was followed by several other tunes and some beautiful words from Harrison Ford for Williams' birthday.
When Obi-Wan Kenobi arrived on Disney+, the Force was strong with this new Disney+ Original series. It became the most-watched Disney+ Original series premiere globally to date. This was determined by the hours that were streamed on the opening weekend. Disney also shared that immediately following the Obi-Wan Kenobi series premiere launch, Star Wars title viewership on Disney+ tripled in the number of hours watched during the opening weekend.
As part of the celebration of this successful launch, a new Character poster has been released for the show. It shows a young Princess Leia and a silhouette of Obi-Wan Kenobi on Tatooine.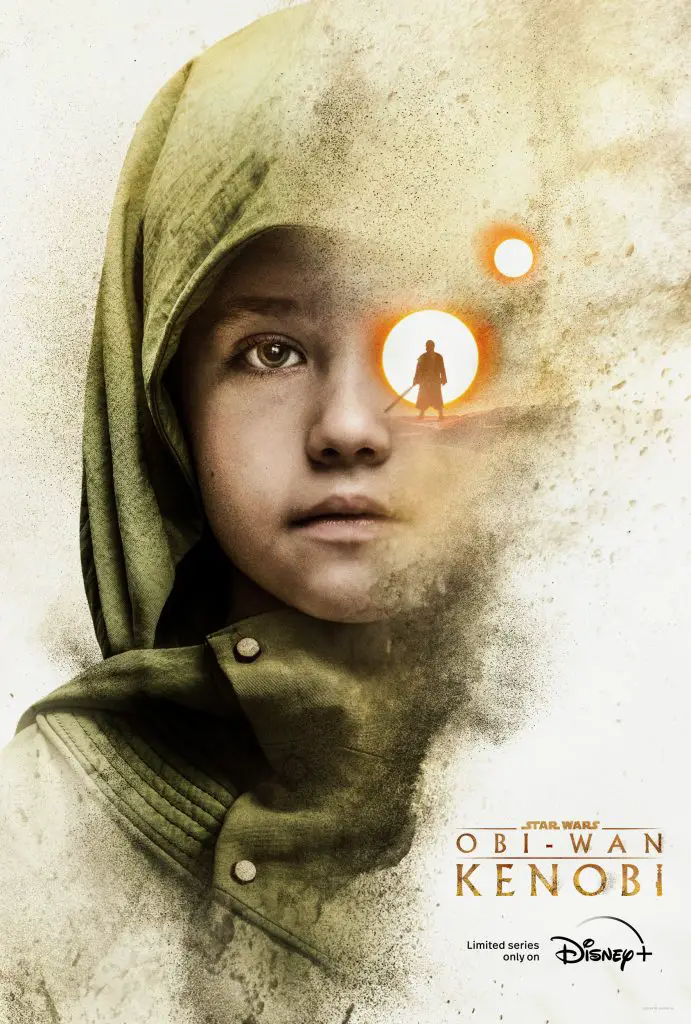 Along with the premiere of Obi-Wan Kenobi during Star Wars Celebration, there were several other highlights to be noted from the weekend. Below is a look at some of the noteworthy highlights from this year's Star Wars Celebration followed by a gallery of photos from the weekend.
"LIGHT & MAGIC"
ABC News' Chris Connelly played host to filmmakers Lawrence Kasdan and Ron Howard, alongside VFX luminaries Joe Johnston, Phil Tippett, Dennis Muren, Rose Duignan and Lynwen Brennan as they engaged in a spirited and informative conversation about the groundbreaking history of Industrial Light & Magic, featured in the upcoming six-part documentary series.
Granted unparalleled access, Academy Award®-nominated filmmaker Lawrence Kasdan takes viewers on an adventure behind the curtains of Industrial Light & Magic, the special visual effects, animation and virtual production division of Lucasfilm. Learn what inspired some of the most legendary filmmakers in Hollywood history, and follow their stories from their earliest personal films to bringing George Lucas' vision to life. 
Imagine Documentaries is producing the series, which Lawrence Kasdan directs. The executive producers are Ron Howard, Brian Grazer, Justin Wilkes, Lawrence Kasdan, Kathleen Kennedy and Michelle Rejwan.
All episodes of "Light & Magic" premiere on July 27, exclusively on Disney+.
"LEGO® STAR WARS SUMMER VACATION" 
The Summer of LEGOStar Warspanelists Jill Wilfert, Jason Cosler and Jens Kronvold Frederiksen of LEGO, and Douglas Reilly, Josh Rimes, Leland Chee, David Shayne and Chris Gollaher of Lucasfilm, who represented Consumer Products, Games and Animation, were led in a panel discussion by host Yvette Nicole Brown. The presentation showcased an exciting array of new LEGO products bound to keep everyone busy this summer. 
During the panel,  "LEGO® Star Wars Summer Vacation," an all-new animated special, was announced. Premiering August 5, 2022, exclusively on Disney+,  the special stars "Weird Al" Yankovic and the panel's host Yvette Nicole Brown, and other returning cast members from previous "LEGO® Star Wars" specials. The crowd was delighted to receive "LEGO® Star Wars Summer Vacation" beach balls to carry home.
Following the success of "The LEGO®Star Wars Holiday Special"in 2020 and "LEGO®Star Wars Terrifying Tales" in 2021, the popular signature branded cross-saga storytelling continues with this seasonal special. "LEGO® Star Wars Summer Vacation" is  set shortly after the events of "Star Wars: The Rise of Skywalker." Looking for a much-needed break from stormtroopers and TIE fighters, Finn arranges a surprise vacation for his friends Rey, Poe, Rose, Chewie, BB-8, R2-D2, and C-3PO, aboard the ultra-luxurious Galactic Starcruiser, the Halcyon. But Finn's plan to have one last hurrah together quickly goes awry when he's separated from the group.
David Shayne is writer and executive producer, and the director is Ken Cunningham. James Waugh, Josh Rimes, Jacqui Lopez, Jill Wilfert, Keith Malone, Jennifer Twiner Mccarron, and Jason Cosler are executive producers. Produced in collaboration with Atomic Cartoons.
"STAR WARS: YOUNG JEDI ADVENTURES"
Host Anthony Carboni led panelists executive producer James Waugh, supervising director Elliot Bour, executive producer/showrunner Michael Olson and consulting producer Lamont Magee in a discussion of "Star Wars: Young Jedi Adventures." 
Set during The High Republic era, "Star Wars: Young Jedi Adventures" will follow Younglings as they learn valuable skills needed to study the ways of the Force and become Jedi: compassion, self-discipline, teamwork, patience, and friendship. The series is set to premiere Spring 2023 on Disney+ and Disney Junior.
"MANDO+: A CONVERSATION WITH JON FAVREAU AND DAVE FILONI"
Amid roars and applause, Jon Favreau and Dave Filoni took the stage for "Mando+: A Conversation with Jon Favreau & Dave Filoni" that was moderated by Ash Crossan, host of Screenrant. Pedro Pascal, Brendan Wayne, Lateef Crowder, Giancarlo Esposito, Emily Swallow, Carl Weathers, Temuera Morrison, Katee Sackhoff, Rick Famuyiwa, Rosario Dawson and Natasha Liu Bordizzo were all on hand to add to the excitement. Special guests Grogu from "The Mandalorian"  and Chopper, a very special droid that will be featured in "Ahsoka," delighted the crowd with their very first Star Wars Celebration appearances.
The audience went wild when Natasha Liu Bordizzo was announced as joining the cast of "Ahsoka" as fan-favorite character Sabine Wren, and fans were treated to early footage from the series, which stars Rosario Dawson. 
In addition to his directing duties, it was announced that Rick Famuyiwa will also executive produce "The Mandalorian," Season 3. The enthusiastic audience was also shown an extended sneak peek of the upcoming season.
Both "Ahsoka" and "The Mandalorian," Season 3 will stream exclusively on Disney+ in 2023.
"STAR WARS: TALES OF THE JEDI" 
Host Amy Radcliffe conversed with special guest Dave Filoni who announced that  "Star Wars: Tales of the Jedi," an anthology of six, all-new, animated shorts, will premiere Fall 2022, exclusively on Disney+. Filoni told the audience that the anthology will feature Jedi from the prequel era, including Ahsoka and Count Dooku. To the audience's delight, Filoni showed a teaser trailer and the premiere short in the series, showcasing a very young Ahsoka Tano and her mother. Janina Gavankar, who voices Ahsoka's mother in the short, made an appearance and joined the discussion.
"STAR WARS: THE BAD BATCH" SEASON 2
Lots of fun was had when "Star Wars: The Bad Batch" panelists supervising director Brad Rau, executive producer and head writer Jen Corbett, story editor Matt Michnovetz, actors Dee Bradley Baker, who voices the Bad Batch, and Michelle Ang, the voice of Omega, joined host David Collins for a lively discussion about what's coming up for the Bad Batch in Season 2.  A clip from the first episode of Season 2  and a teaser trailer delighted the fans, who all walked away with posters.
Months have passed since the events on Kamino and the Bad Batch continue their journey navigating the Empire after the fall of the Republic. They will cross paths with friends and foes, both new and familiar, as they take on a variety of thrilling mercenary missions that will take them to unexpected and dangerous new places.
The second season of "Star Wars: The Bad Batch" consists of 16 episodes and is set to premiere this fall exclusively on Disney+.
A LOOK BACK AT "STAR WARS: VISIONS" 
Team members from Lucasfilm and Qubic Pictures took the stage before an audience of excited anime fans to discuss "Star Wars: Visions." Hosted by longtime anime and Star Wars fan Chastity Vicencio,  panelists James Waugh, Josh Rimes, Jacqui Lopez and Justin Leach shared highlights from the production of the first season and talked about working  with Kamikaze Douga, Studio Colorido, Geno Studio, TRIGGER, Kinema citrus Co., Production I.G, and Science SARU to bring "Star Wars: Visions" to life. 
The fans were treated to never-before-seen concept artwork, but that was just the beginning. English language dub actors Hiromi Dames, Andrew Kishino, Keone Young, Christopher Sean, Bobby Moynihan and Brian Tee made surprise appearances, and then, via a map on-screen with regions highlighted, the panel also announced that Volume 2 of the celebrated animated shorts anthology will showcase various animation styles and talents from countries around the world, including studios from Japan, India, U.K., Ireland, Spain, Chile, France, South Africa and the United States (California).
The panel attendees also watched a very special thank-you video recorded just for Star Wars Celebration by the Japanese studios who created "Visions." 
"Star Wars: Visions" stretches beyond any one form of animation and serves as a broader framework for celebratory expressions of Star Wars storytelling. Volume 2 will showcase that potential as the shorts go on a global tour, celebrating the incredible animation happening across countries and cultures, through the mythos of Star Wars.
The new season of "Star Wars: Visions" launches exclusively on Disney+ Spring 2023.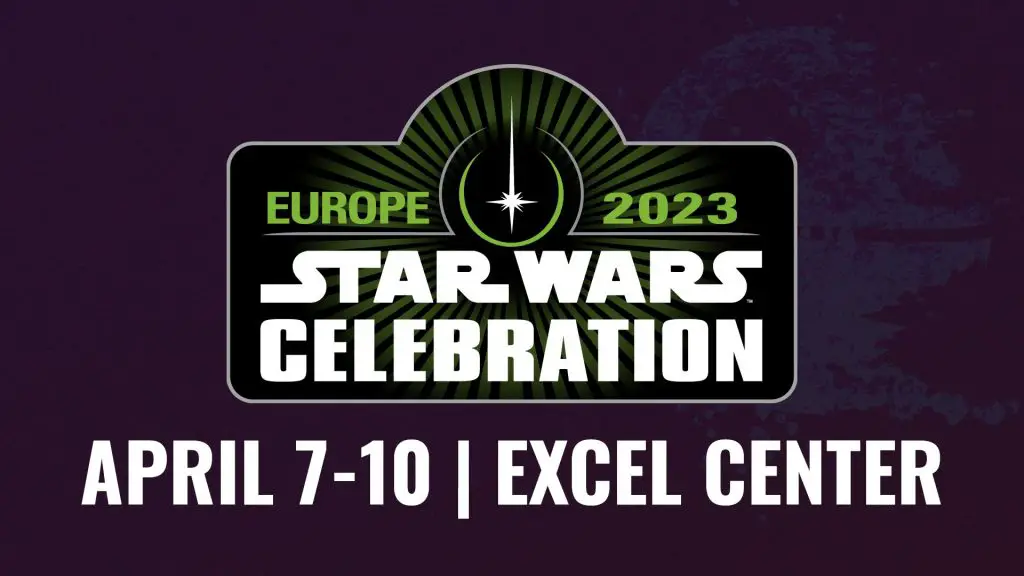 Star Wars Celebration 2022 closed out on Sunday with the announcement that Star Wars Celebration 2023 would be in London. It will be at the Excel Center in London from April 7-10, 2023.
There were a lot of announcements and moments to be experienced at Star Wars Celebration 2022. This includes the 20th anniversary of Star Wars: Attack of the Clones, Star Wars Celebration Live! interviews, moments with friends new and old, and so much more. What were some of your favorite things to come out of Star Wars Celebration 2022? Share your thoughts, opinions, and memories in the comments below!