Disneyland has announced a new Disneyland After Dark that will be coming to the Disneyland Resort this summer. Disneyland After Dark: Grad Nite Reunion will be offered at Disney California Adventure on  June 23, 28 and 30, 2022. It will give attendees a chance to relive the fun of graduating and celebrating with a trip to Disney for a grad-nite, without actually having to go back to school.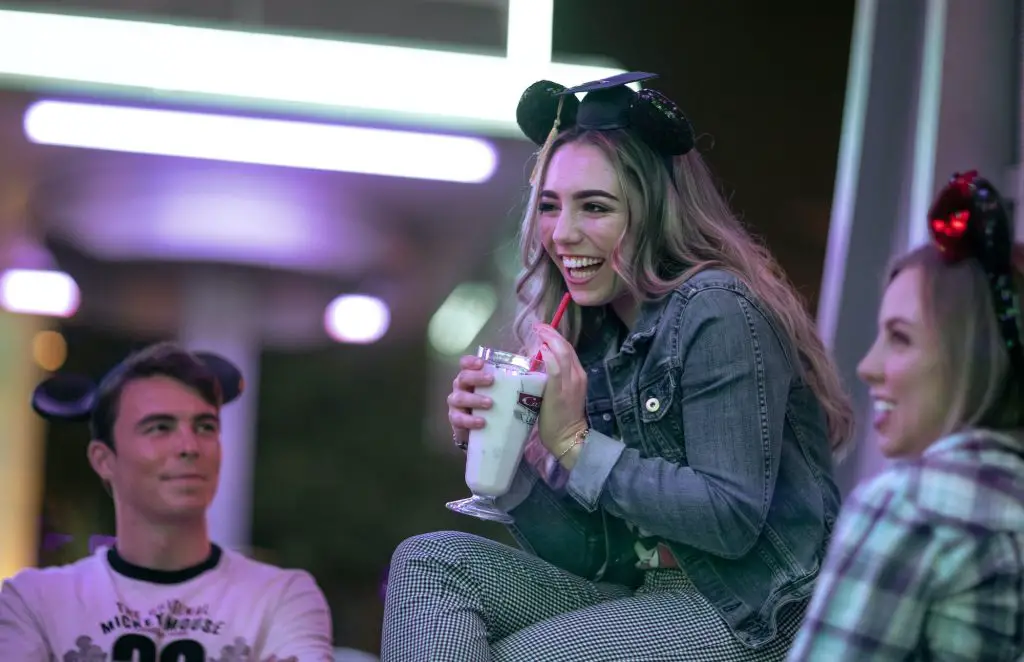 This is a special after-hours ticketed event at Disney California Adventure that begins at 8:00 PM and runs until midnight. There will be a mix-in three hours before the event begins for guests to enter Disney California Adventure at 5:00 PM. Tickets start at $150 and parking is not included in the ticket price.
During the event, some of the offerings that Disney has announced include:
Early Admission
Enjoy admission to Disney California Adventure Park beginning at 5:00 PM—no theme park reservation required.
Character Experiences
Enjoy sightings of beloved Disney Characters throughout the evening.
Dance Party
Whether the twist or the swing was your groove, bust your best moves on the dance floor and make grad night history!
Strike a Pose
Let Disney PhotoPass photographers capture shots—and incredible memories—against retro backdrops.
Nostalgic Eats
Nibble the night away—enjoy scrumptious event-night options at select Disney California Adventure Park locations.
After-Hours Access to Attractions
Enjoy some of the park's classic attractions throughout the event, usually with shorter wait times.
Party Keepsakes
Receive a commemorative credential, guide map and unlimited downloads of Disney PhotoPass digital photos taken during the party. (Credentials and maps are limited to one set per ticketed person.)

Scan your event admission ticket into the Disneyland app to access Disney PhotoPass digital photos captured during the event. Photos can be downloaded from your Disney account as often as desired, up to 45 days after initial capture. Disney PhotoPass service is subject to the Disney PhotoPass terms and expiration policy. Online registration required. Disney PhotoPass photos must be linked to your Disney account to be downloaded.
Step Out In Style
Party attire encouraged. (See Costume Guidelines below.)
Specifics details for Disneyland After Dark: Grad Nite Reunion can be found on the Disneyland website here. Tickets will go on sale at Disneyland.com on April 28, 2022, no sooner than 12:00 PM. As with all the Disneyland After Dark events, there will be limited tickets and generally, they sell out fairly fast.
What do you think about this new Disneyland After Dark event? Are you going to be attending? Have you gone to one before? If so, what did you think? If you went to more than one, which one was your favorite? Share your thoughts, opinions, and experiences in the comments below!