Things continue to change at the Disneyland Resort. Ken Potrock, President of the Disneyland Resort, revealed plans for Downtown Disney and the Disneyland Resort Hotels in a meeting with community leaders. One of the big changes that is coming revolves around the Paradise Pier Hotel.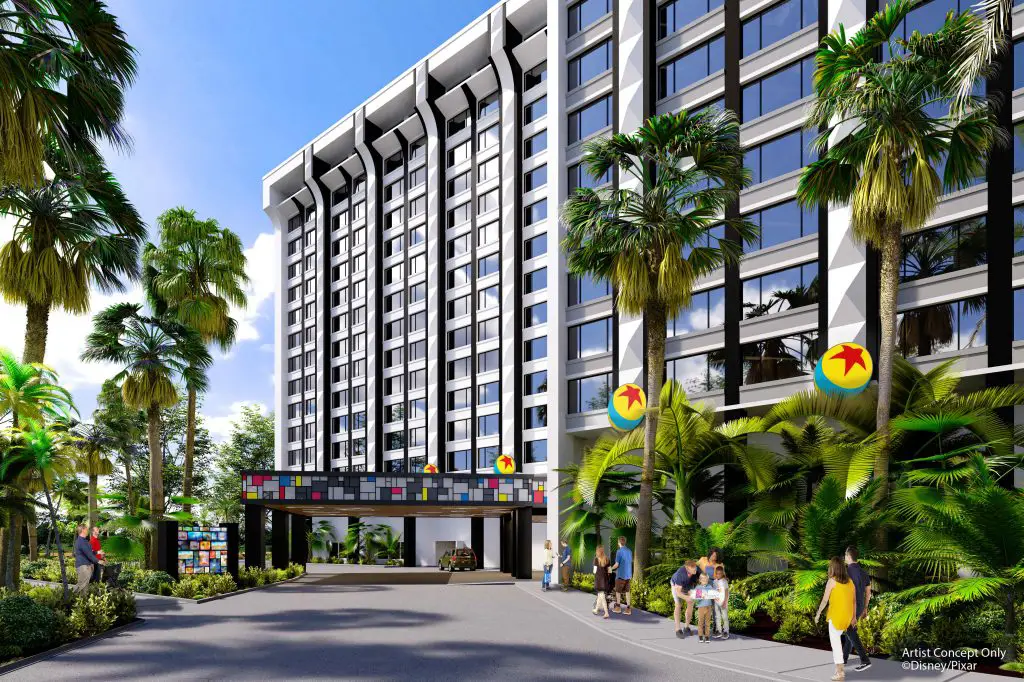 Disney's Paradise Pier Hotel
Disney's Paradise Pier Hotel will soon be getting transformed into a new hotel that celebrates the art of Pixar. The re-imagined hotel will give guests a contemporary and comfortable place to stay at the Disneyland Resort. It will also allow guests to see the worlds of Pixar through a different lens. Throughout the hotel, carefully curated artwork will showcase the process of how these worlds and stories come to life.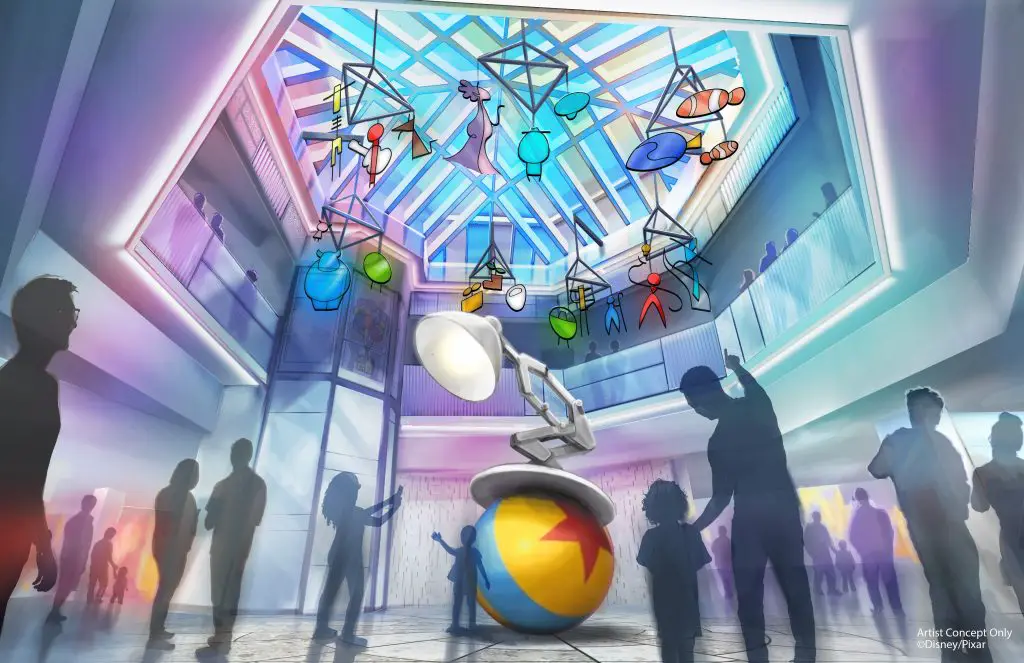 The whimsy of Pixar will also be celebrated, particularly the moment when guests enter the hotel. This will be particularly true when guests see a giant Pixar Lamp balancing atop its ball in the lobby.
Disney California Adventure Entrance
Guests at Disney's Paradise Pier Hotel will also soon have a new way to access Disney California Adventure. Currently, a new walkway is under construction that will give guests of the hotel a new convenient entrance to Disney California Adventure. The new entrance will offer one more option for hotel guests entering the park later this summer. Currently, guests at the Disneyland Resort Hotels can already access Disney California Adventure through Disney's Grand Californian Hotel & Spa or if they would rather, take the monorail in.
Other Disneyland Resort Hotel Amenities
Soon, the new "Hey Disney!" will be available in Disneyland Resort hotel rooms. This vocal assistant, which works alongside Alexa on Amazon Echo, will make stays at the Disneyland Resort more "convenient, engaging, and enjoyable" later this year Disney says.
Later this summer guests will again be able to send select merchandise back from the parks to their resort hotel. This can be incredibly helpful when purchasing souvenirs in the parks and not wanting to carry them around.
Finally, early entry for hotel guests will be returning to the Disneyland Resort. This will allow resort hotel guests to enter the parks before regular day guests and experience select attractions.
Are you excited about all that is coming and returning to the Disneyland Resort Hotels? What do you think of the Pixar makeover for Paradise Pier? Share your thoughts and opinions in the comments below!