Kenneth Branagh and company bring together another Agatha Christie novel in this adaptation of Death on the Nile. Renowned detective Hercule Poirot is on vacation in Egypt when tragedy strikes aboard a cruise for a honeymoon party for a picture-perfect pair. Poirot must find the murderer before there is nobody left to murder. This is a movie of love, passion, jealousy, and wicked twists that are befitting of the original 1937 novel. With an all-star cast (and unfortunately one very controversial cast member), Death on the Nile is a classic movie from the modern era. The cast includes Kenneth Branagh, Tom Bateman, Annette Bening, Russell Brand, Ali Fazal, Dawn French, Gal Gadot, Armie Hammer, Rose Leslie, Emma Mackey, Sophie Okonedo, Jennifer Saunders, and Letitia Wright.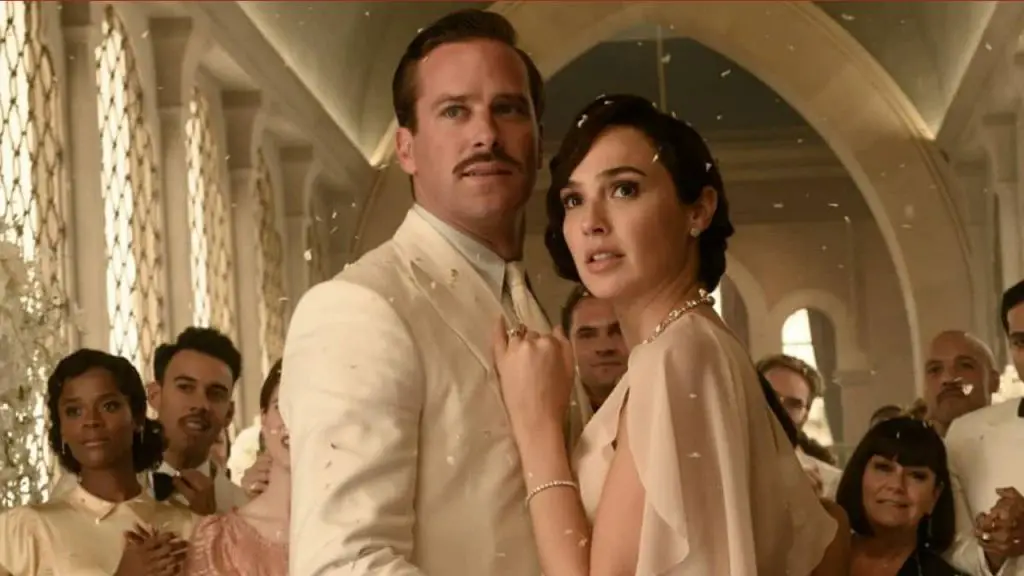 Quality
This is a beautiful movie. Most of Death on the Nile takes place in Egypt. Unsurprisingly on the Nile River. It is unsurprising that some of the scenes are absolutely stunning. What might be surprising is how much of it was also digital. At times, this did come through and the CGI was recognizable. However, for the most part, this is a beautiful movie to look at it. It captures the glamour and beauty of the Nile nearly 100 years ago. The audio that accompanies this film does exactly what it needs to do. It adds to the story and isn't a distraction. The same could be said for the soundtrack. Overall, this is a lovely movie to both watch and listen to. Is it perfect? Maybe not quite. However, the story that is being told and how it is being told more than makes up for any digital imperfections in some of the beautiful scenery.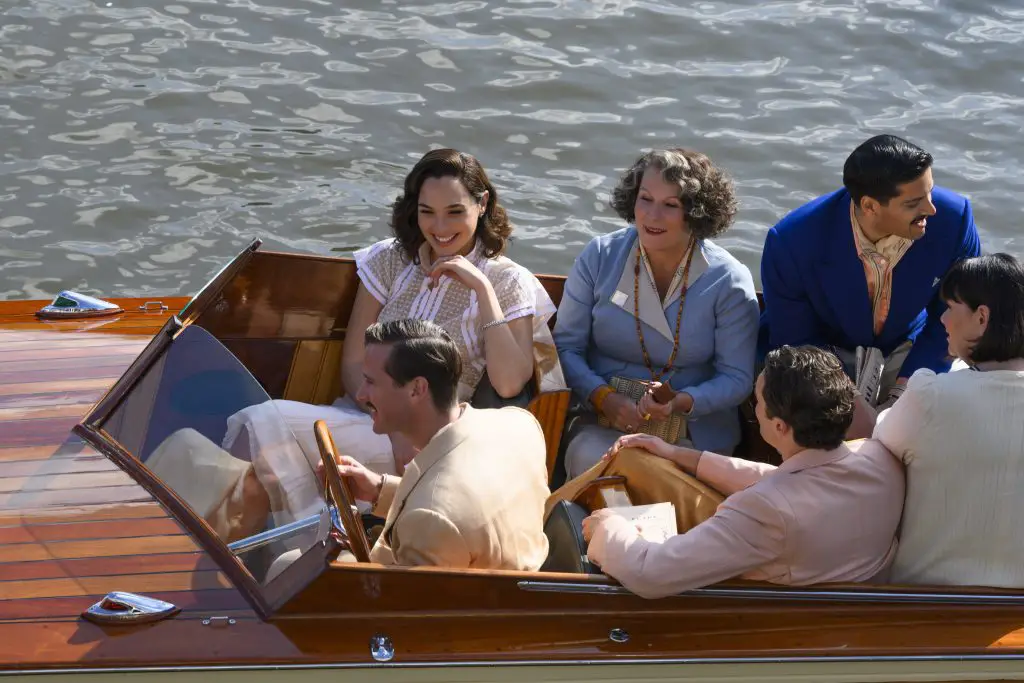 Extras
There are a handful of extras included with Death on the Nile. Each one of them was enjoyable. They also added to the movie as they peel back all the layers of what went into creating this film. From creating a massive set for the Karnak to Kenneth Branagh directing and starring in the film, the bonus features show how special this movie is. This is even more true when the first table read is shown!
Bonus Features
Featurettes
Death on the Nile: Novel to Film – Explore the new vision for Agatha Christie's classic novel DEATH ON THE NILE, and how Kenneth Branagh and screenwriter Michael Green collaborated with Christie's estate to bring a new twist to this story of love and murder.
Agatha Christie: Travel Can Be Murder – The story behind the book connects with Christie's own love of travel, and especially Egypt and its secrets. Her legacy continues through her family and new generations of filmmakers and actors, all at once contributing to the immortality of her novels.
Design on the Nile – The setting, the costumes, the photography, all contribute to the Agatha Christie touch. We take a fun tour of this "ship of suspects" and learn details about the overall look and design of everything from the characters to the environment.
Branagh/Poirot – Kenneth Branagh is a one-of-a-kind artist who can switch hats with exceptional skill, playing Poirot one moment and directing the next. This piece pays tribute to Branagh's ability to stay connected to his cast and creative team through it all.
Deleted Scenes
The Market
Poirot's Cabin
Rosalie and Bouc Outside Temple
Windlesham Jogging
Poirot Discusses Case
Poirot and Bouc Approach Jackie
Confronting Bouc and the Otterbournes
Poirot Orders Books
*bonus features vary by product and retailer
All of the bonus features included with Death on the Nile are worth watching. They add depth to the film, along with perspective. It was also a nice treat that in this case, there weren't any bloopers included. Definitely take the time to watch all of the extras after finishing watching the film the first time.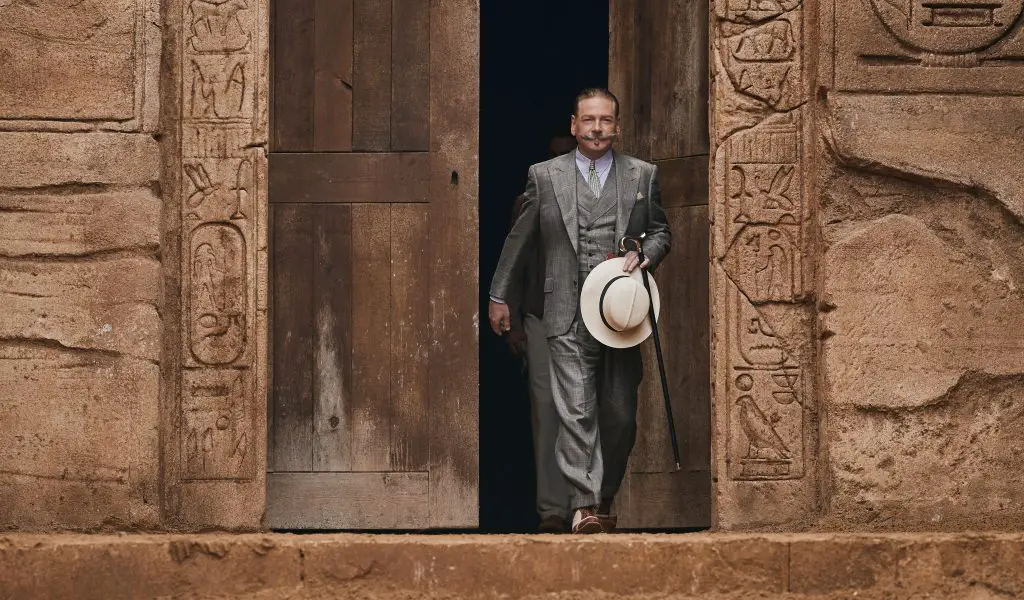 Final Thoughts
I did not see Death on the Nile in the movie theaters. However, after reviewing this film, I wish I had. It probably would have looked really good on the silver screen. This is a classic murder mystery film that does a lovely job of taking a book that is nearly a century old and bringing it to life today. The cast is for the most part quite enjoyable. There are so many wonderful moments included with so many different emotions that are evoked. Having read the story years ago, I knew how the film would progress more or less. However, I found myself thoroughly enjoying the process of following Poirot and company trying to solve the case before it is too late. Overall, this is an enjoyable film to watch. It probably won't go down as one of the greats of cinematic history, but it does make for a nice evening murder-mystery movie night. This probably isn't one for a family with young kids. Older kids and adults of all ages will most likely enjoy it.
The home entertainment offering of Death on the Nile was available for digital download on March 29th and will be available on 4K Ultra HD, Blu-ray and DVD on April 5, 2022.
**One last thought on Death on the Nile. This is probably the elephant in the theater for this film. My biggest complaint about it is Armie Hammer. There are allegedly a lot of weird and terrible things associated with him and sadly, that tainted this film. They appear to have credibility. It would be disingenuous to say that this didn't impact the viewing experience because it unfortunately does. I did try to set this aside while viewing the film and was still able to enjoy the film. However, those things still linger and that is very unfortunate on so many fronts. Those kinds of actions are never acceptable.**
<i>Daps Magic received a sample product or experience for this review in exchange for an honest review. The views of the reviewer are wholly their own. Read full disclosure policy at dapsmagic.com/disclosurepolicy.</i>