Guests will soon be going on cruises through a galaxy far, far away. When they do, just like any other cruise, they will want to dress appropriately. Guests going aboard the Halcyon are encouraged to create their own Star Wars backstory and to also dress the part! To do this guests can choose their story, their allegiances, and their look. Disney has shared a few options for travelers' looks ahead of the first official voyage of the Halcyon.
The Chandrila Collection provides a wide array of options for guests looking for themed apparel including a range of options from tunics and robes to dresses and flight uniforms. This boutique is located just off the Atrium of the Halcyon starcruiser.
The look can be completed with a wide variety of accessories. There are options for jewelry or perhaps headwear that are inspired by alien species from across the galaxy. Lightsaber hilts can also be personalized with a letter icon of choice written in Aurebesh, the alphabet that is utilized in the Star Wars galaxy.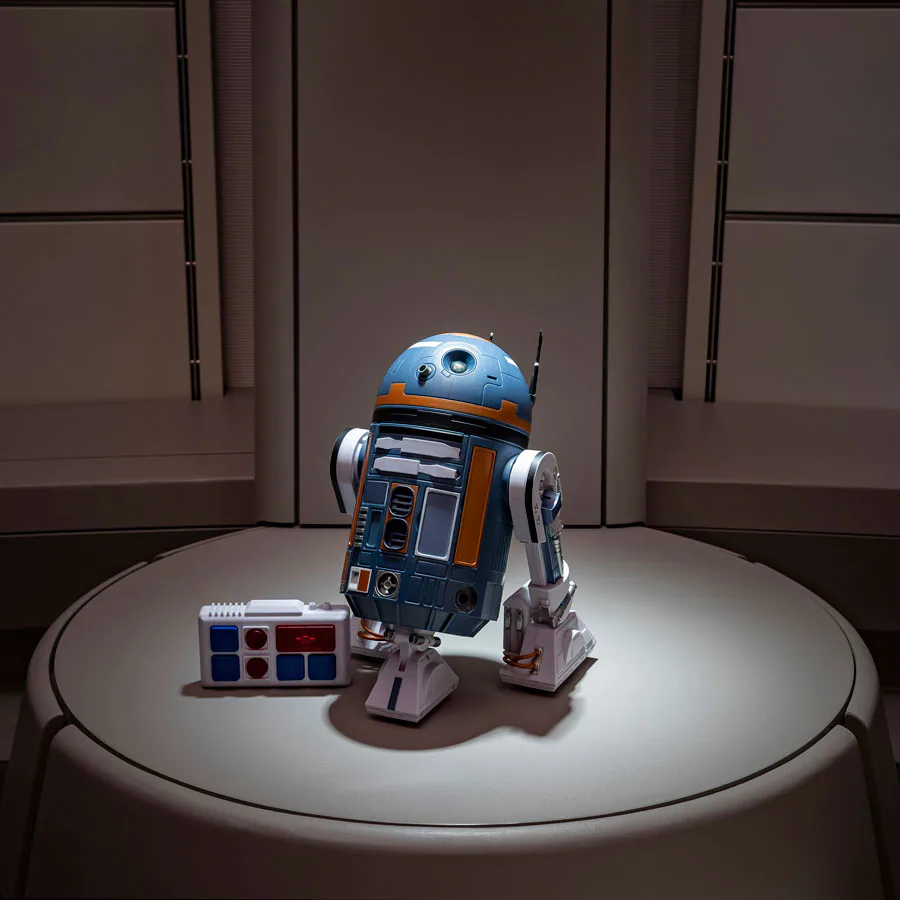 Need a droid as a sidekick for a galactic adventure? This can be found aboard the Halcyon as well. Perhaps utilize astromech droid SK-62O. There are several extra products that can be utilized with this "friendly and courageous doid," including a remote-control, pre-built SK droid as a part of The Chandrila Collection.
Aboard the Halcyon guests will also be able to purchase souvenirs to take home from their adventure. Guests will begin these adventures aboard the Star Wars: Galactic Starcruiser starting on March 1st at Walt Disney World Resort! Are you excited about this new Star Wars experience? Share your thoughts and opinions in the comments below!