October 31st was Halloween, November 1st was something completely different for guests at Magic Kingdom. Overnight, Disney got to work and magically removed Halloween decor to make way for holiday decorations throughout the park. This included the arrival of the massive Christmas tree found in Town Square on Main Street, USA.
Disney shared some photos of the process and the finished project as Halloween gave way to the holidays overnight. Check out some of the photos that were shared below!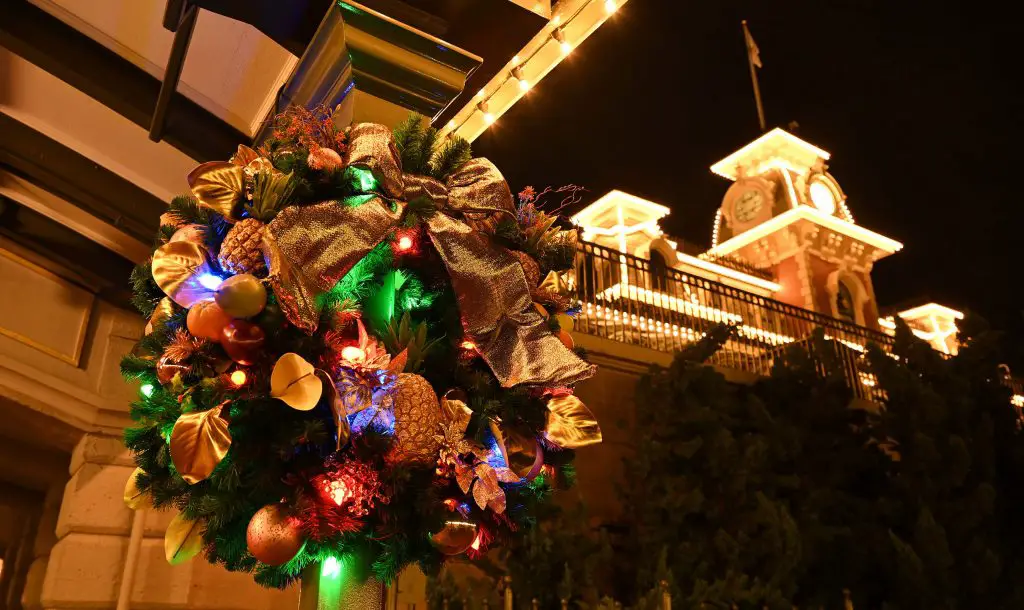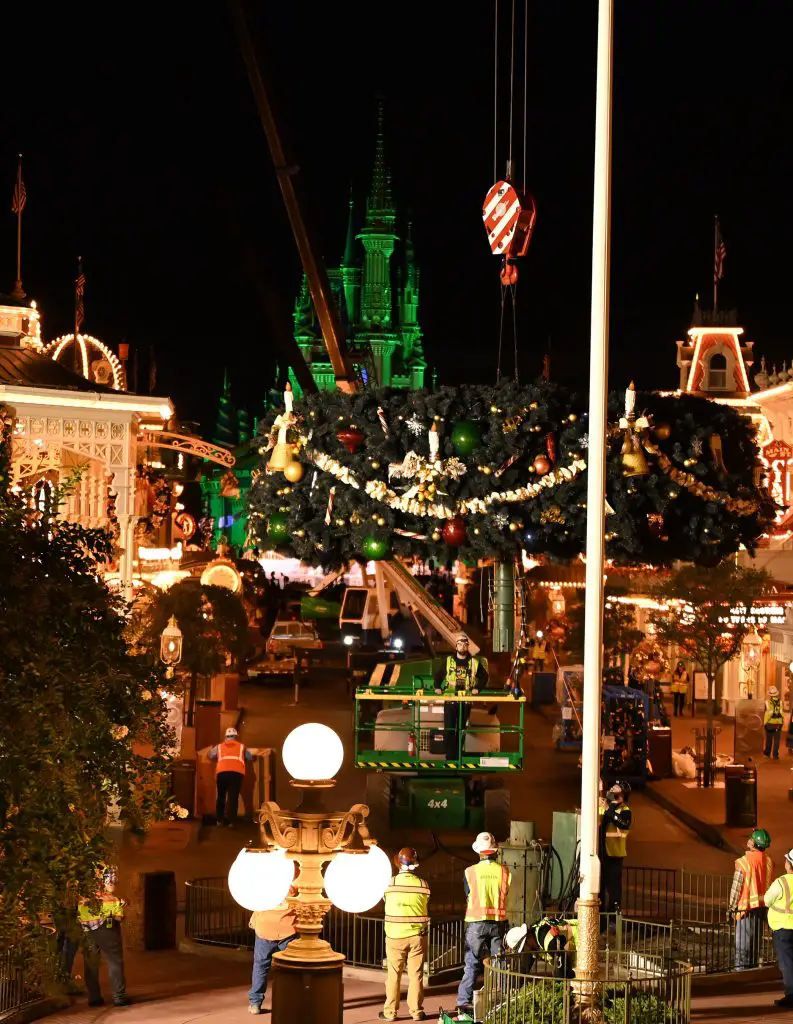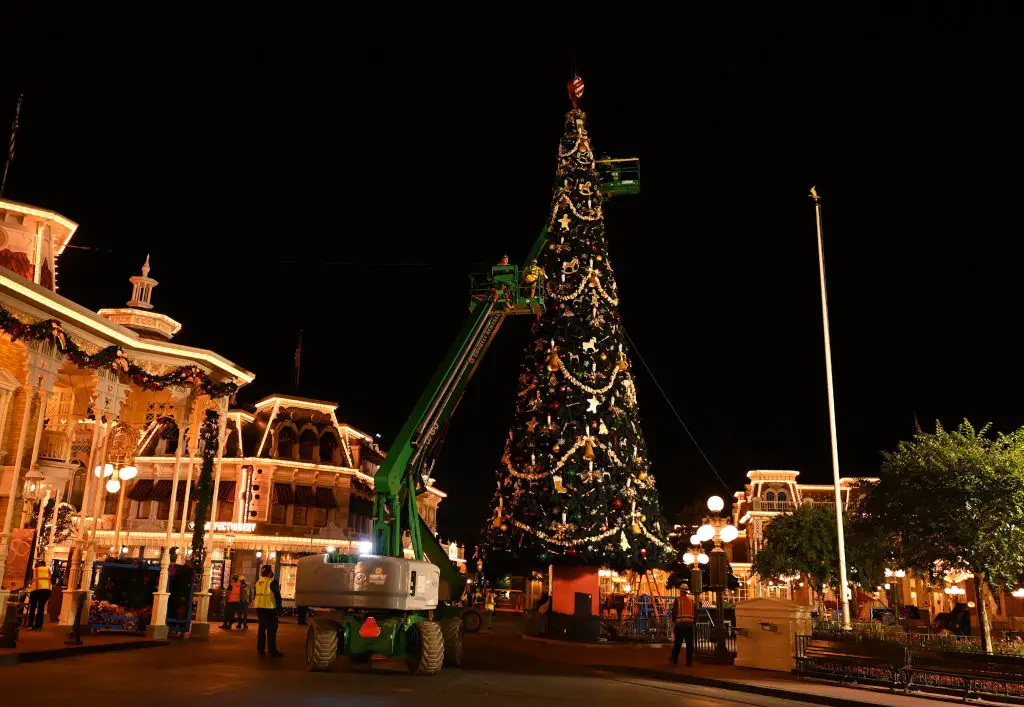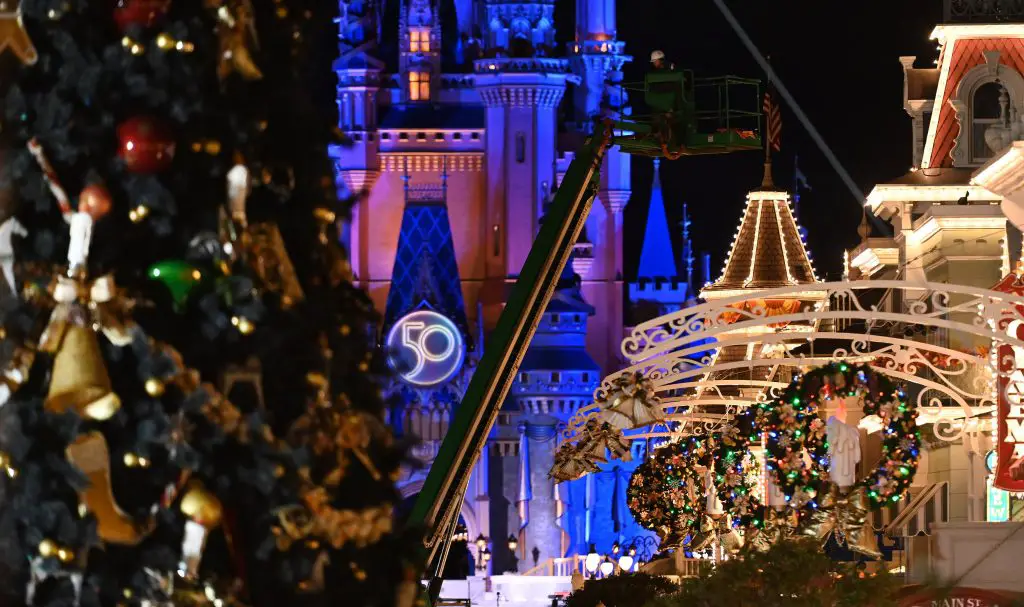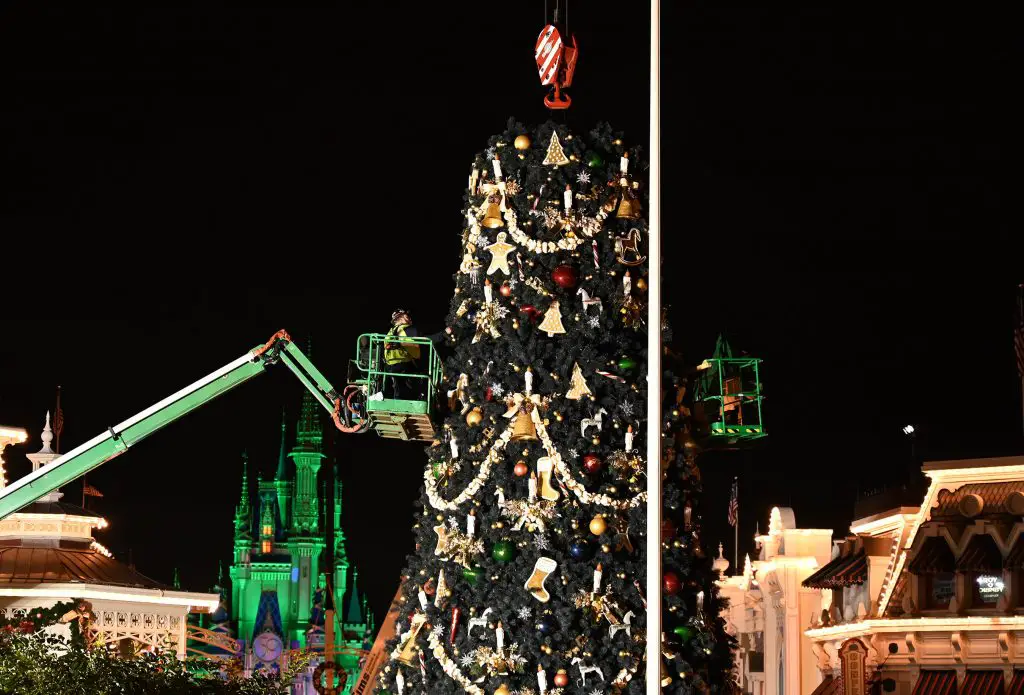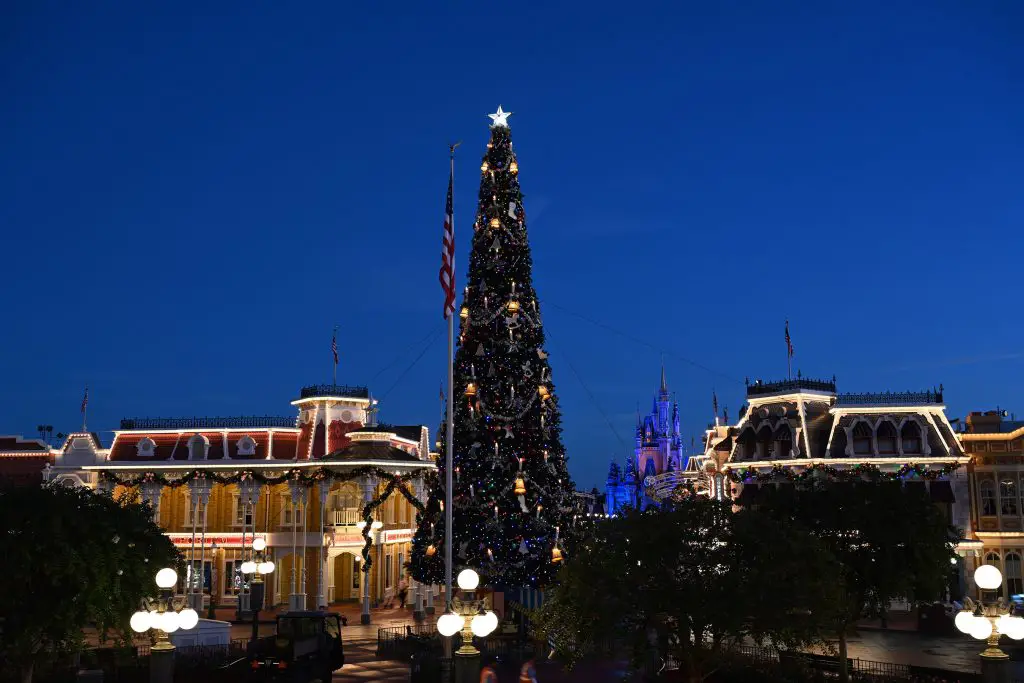 As can be seen, in just hours between the park closing on Halloween night and the morning of November 1st, Magic Kingdom was completely transformed! This holiday season will be even more magical as Walt Disney World continues its 50th Anniversary celebration. This 18-month celebration began on October 1, 2021. The holiday season officially begins at Walt Disney World Resort on November 12th.
Are you excited about the arrival of the holiday season at Walt Disney World Resort? Share your thoughts and opinions in the comments below!