Marvel Studios' Shang-Chi and The Legend of The Ten Rings is the story of Shang-Chi, portrayed by Simu Liu, a man who thought he had left his past behind. However, when his past comes to find him, he finds himself facing off against his father, who also happens to be the leader of the Ten Rings organization.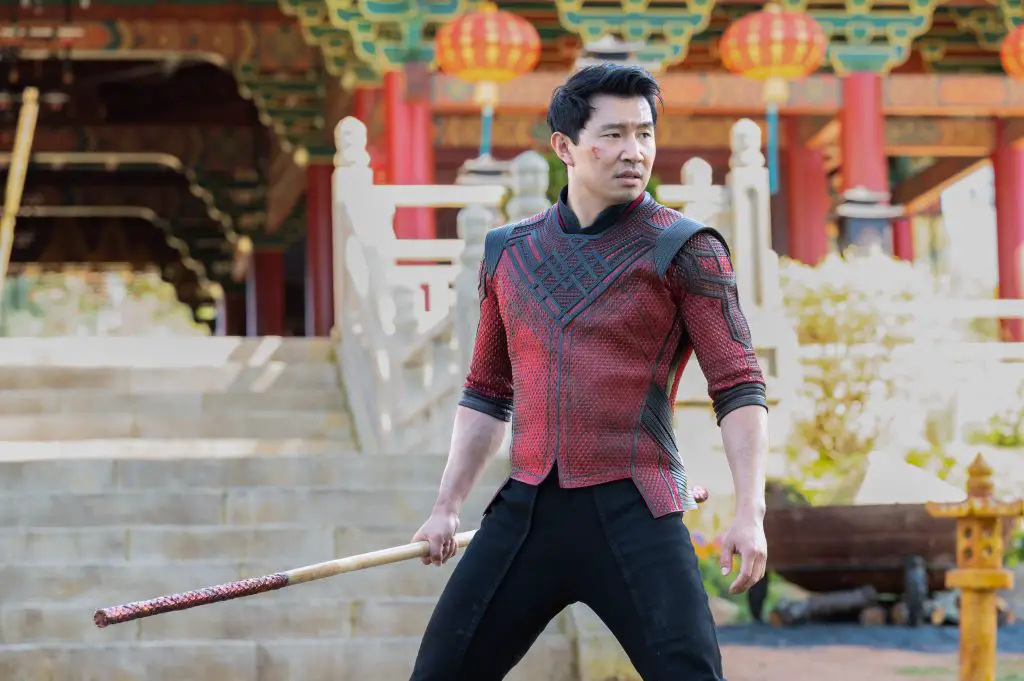 Quality
Shang-Chi and The Legend of The Ten Rings is a beautiful film to watch. It has several different settings and all of them come to life wonderfully and enjoyably. There are a few moments when the digital effects caught my attention. However, this movie is enjoyable to watch and experience with a good surround sound system on one's home entertainment system. In some ways, I enjoyed watching it at home more than I did in theaters! It looks great, it sounds great, and I probably will watch it a few more times just because I can.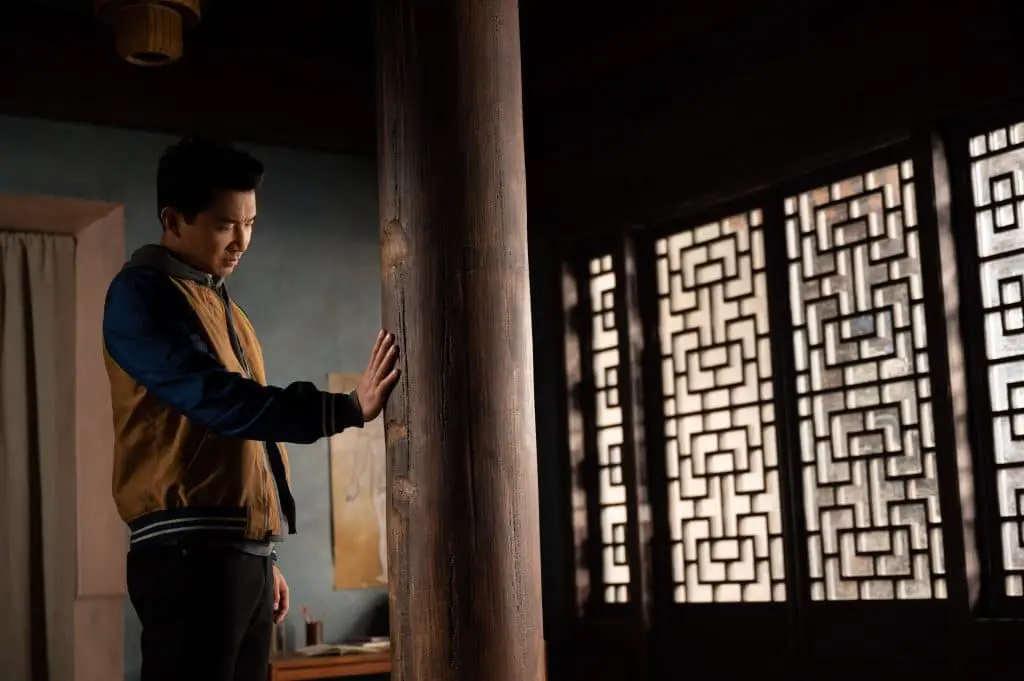 Extras
There is a healthy collection of bonus features that accompany the home release of Shang-Chi and The Legend of The Ten Rings. This is a case where the filmmakers were intentional about what they released. The collection of extras focus on quality and not quantity. This isn't saying that there was a shortage of bonus features released, because they weren't. It is saying that the bonus features are all worth watching. I found myself enjoying all of the bonus features that were released. Building a Legacy, Family Ties, and the Audio Commentary stood out for me.
Marvel Studios' Shang-Chi and The Legend of The Ten Rings Bonus Features*
Gag Reel – Take a look at some of the fun mishaps on set with the cast and crew of Shang-Chi and The Legend of The Ten Rings.
Deleted Scenes

They're Waiting – Shang-Chi and Katy connect with Xialing over a call.
Take a Shot – Katy has a moment of resolve during a battle.
Apology – Years after his sudden absence, Shang-Chi tries to apologize to Xialing.
I'm Here – Shang-Chi and Katy have a conversation in the alley. Katy reassures Shang-Chi that she will always be his support system.
Pep Talk – In order to turn the tide, Razor Fist encourages Katy during the middle of a battle.
Greatness – Trevor and Katy bond over passions in their getaway car.
Escape Tunnel – The gang slips out through Trevor's escape tunnel in order to secure a getaway vehicle.
Two Sons – Xu Wenwu compares Shang-Chi and Razor Fist during a tense dinner.
Postcard – Shang-Chi and Xu Wenwu reunite as father and son. Shang-Chi makes it clear he disagrees with Xu Wenwu's philosophy.
Just Friends – Katy and Xialing get to know each other. Xialing asks Katy some personal questions.
Do It Yourself – Xu Wenwu returns to his empire after the Iron Gang boss is captured.

Building a Legacy – Go behind the scenes and explore Shang-Chi's explosive debut in the Marvel Cinematic Universe.
Family Ties – A deep dive into the rich but complicated legacy of Shang-Chi and Xu Wenwu.
Audio Commentary – View the film with Audio Commentary by Destin Daniel Cretton and Dave Callaham.
*bonus features vary by product and retailer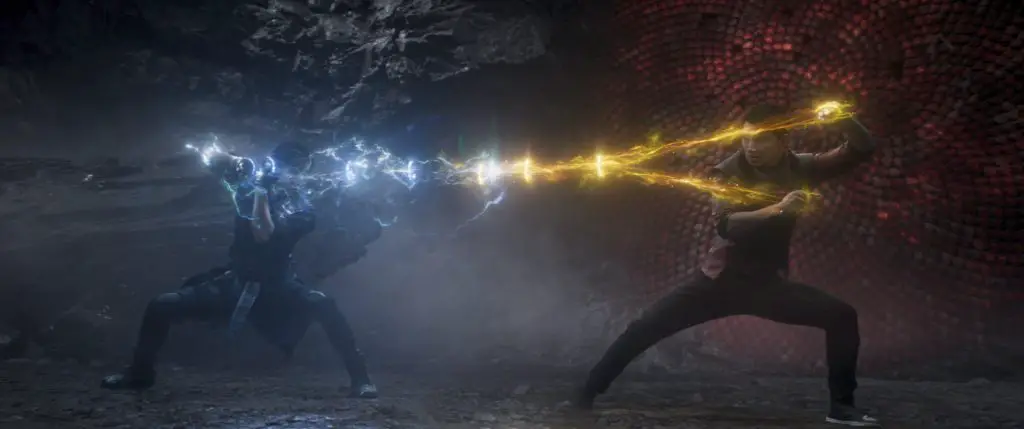 Final Thoughts
Shang-Chi and The Legend of The Ten Rings really is a solid movie that has moments of heart, humor, and great characters. Having now watched it a couple of times, I found myself picking up more with each viewing. The bonus features that were included with the home release had me going back and watching the film once more as I picked up more about what was going on. I, for one, can't wait to see where Shang-Chi ends up going in the Marvel Cinematic Universe. There is a lot to be excited about with this movie and where it potentially could take the characters in it. This is definitely one that should be in a Marvel fan's home entertainment collection. It easily gets a hat tip. Go out and get it today!
<i>Daps Magic received a sample product or experience for this review in exchange for an honest review. The views of the reviewer are wholly their own. Read full disclosure policy at dapsmagic.com/disclosurepolicy.</i>