A new poster was released on Sunday for Spider-Man: No Way Home. In it, there are a few clues as to what will be happening in this movie when it hits theaters on December 17th. The caption for the poster says: "The Multiverse unleashed." Judging by what can be seen, this certainly seems true.
A closer look at the poster as seen below gives some clues that some villains from Spider-Man movies past look to be making an appearance in the upcoming film.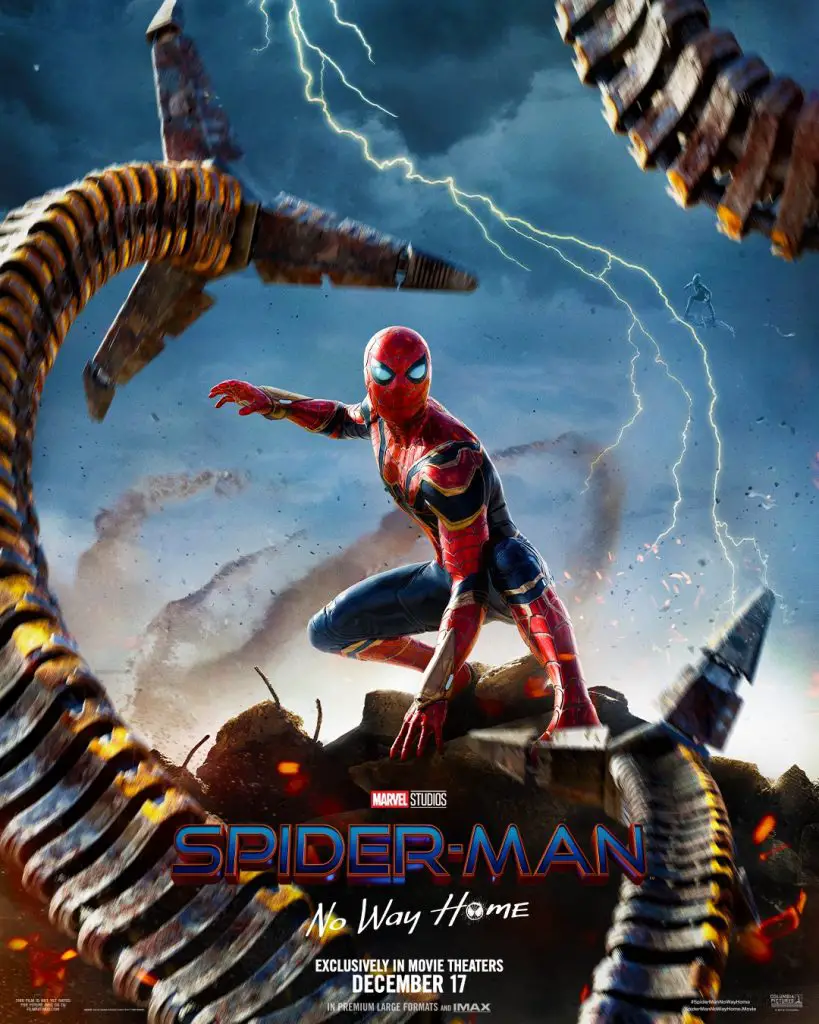 Zoom in close and there is a whole lot more than initially meets the eye. Yes, there is clearly Dok Ock that is easily seen. Look a little closer and the Green Goblin can also be found. There are also hints of Electro and The Sandman found in the poster. This lends a little credence to the theory that potentially The Sinister Six might be appearing in this movie. This poster comes several months after the release of the trailer and a little over a month before the movie hits theaters.
Spider-Man: Now Way Home Official Description
For the first time in the cinematic history of Spider-Man, our friendly neighborhood hero is unmasked and no longer able to separate his normal life from the high-stakes of being a Super Hero. When he asks for help from Doctor Strange the stakes become even more dangerous, forcing him to discover what it truly means to be Spider-Man.
Spider-Man: No Way Home arrives in theaters on December 17th. It stars Tom Holland, Zendaya, Jacob Batalon, Marisa Tomei, Jamie Foxx, Alfred Molina, and Benedict Cumberbatch.
What do you think of this poster? Are you excited about this film? Share your thoughts and opinions in the comments below!