Guy is a bank teller who lives what seems to be a perfect life. Every day he has the perfect cup of coffee, sees his best friend, says hi to his goldfish. However, as so often is the case, if it seems too good to be true it probably is. Guy discovers this when he discovers the world that he isn't live in isn't exactly what it seems to be. It turns out Guy is a background player in an open-world video game. Once he discovers a bigger world, he also discovers he can write his own story without limits. Unfortunately, he also discovers that this world is about to end and it is up to him to save it. Free Guy is a story about living life to the fullest and being true to yourself. It is also quite comedic and enjoyable and is now available for those wishing to watch it from home! DAPS MAGIC was given a copy of it to review and the team really enjoyed watching it!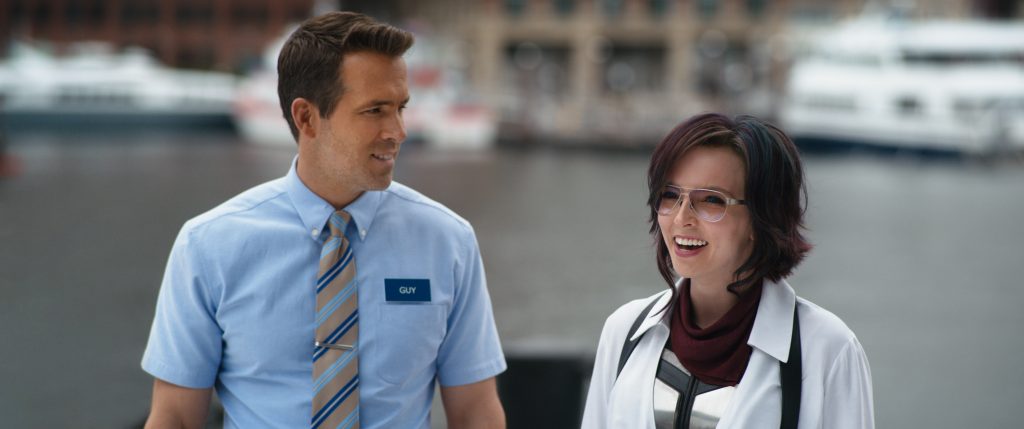 Quality
Free Guy surprised me in several ways. This is a movie that I expected to be mediocre and enjoyable. However, as I watched the movie I saw that my expectations had been set too low. Great pains were taken to make a movie that looked and sounded not just good, but great! The result is a movie that really is solid in terms of how it looks and the effects it utilizes. The biggest concern I had was a character named Dude. This is the point where the movie could have lost believability. Thankfully, this scene works and turned out to be a high point in the movie! The audio that accompanies the movie also is solid, as is the soundtrack. I did find myself going back and forth on if I liked the utilization of the music from Disney's Paperman in the movie. Both this film's score and Paperman were composed by Christophe Beck. While the music worked in the moments, it did pull me out of the story and made me think of that beautiful Disney animated short. Overall though, the quality of this movie really was great and very enjoyable to experience.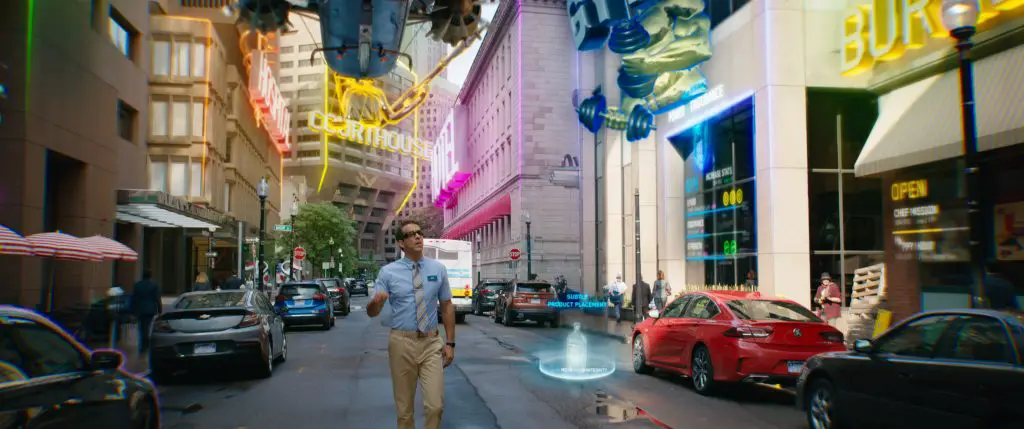 Bonus Features
The bonus features for Free Guy really were an enjoyable addition to the film. I found myself pleasantly surprised with how many were included. I was even more impressed with how each bonus feature that was released really added value to the overall release of the movie. This may be the first and last time I say this but, I also enjoyed the gag reel. I find it difficult to pick a favorite bonus feature from this release. I also find it difficult to pick a least favorite. They all really were enjoyable!
Free Guy Bonus Features
Deleted and Extended Scenes

Guy and Buddy Hit the Beach
Hot Nuts Gets Blown
NPC Rally (Extended)

Gag Reel
Dude vs. Guy – Join Ryan Reynolds, director Shawn Levy and the creative and stunt teams as they reveal the innovative process of creating "FreeGuy"'s ultimate showdown between Guy and the wildly amped-up, spray-tanned, frosted-tipped version of himself known as Dude.
Creating Molotovgirl – Jodie Comer transforms from a brilliant programmer to her fierce avatar in "Free Guy." Watch as the award-winning action star and filmmakers deconstruct the conceptualization, evolution and execution of bringing Molotovgirl to life.
It's Taika's World – "Free Guy"'s outrageous action may exist in a virtual world, but Taika Waititi makes the real world just as crazy with the over-the-top Antwan. See him at work in this entertaining showcase of a genuinely talented and hilarious performer.
Welcome to Free City – Delve into the reality-skewing universe that is Free City, as revealed by director Shawn Levy, the cast, and its inventive creative teams. Find out how they transformed a real metropolis into a virtual playground where anything is possible.
*bonus features vary by product and retailer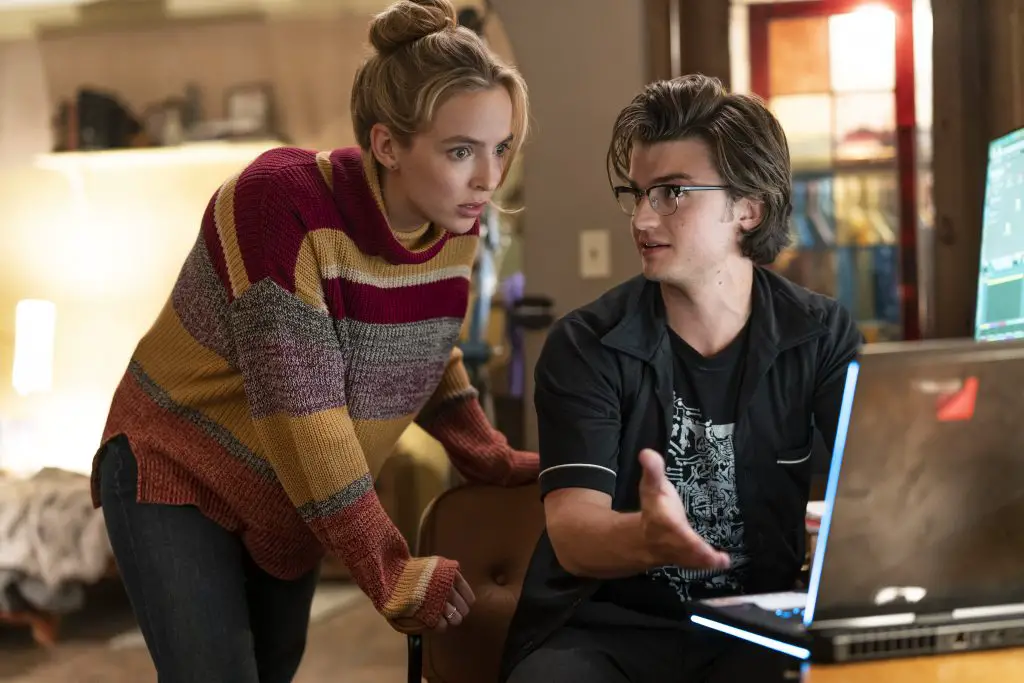 Final Thoughts
Free Guy is a movie that really surprised me and exceeded my expectations on multiple fronts. I didn't think I wouldn't like it but I also didn't think I would end up liking it as much as I did! I found myself laughing out loud throughout the film, geeking out to various elements included in it, and simply enjoying the movie-watching experience. If I were to have one complaint it would be that I didn't see it in the theaters. Yes, there is a little language in it so keep that in mind. However, there isn't any gratuitous violence or love scenes. It is a film that if released without some of the swearing, I would love to watch with my nephews. Overall though, I really enjoyed watching and reviewing Free Guy and its bonus features. This is definitely one to add to the collection. I would suggest watching the film, then the bonus features, and then the film again! This easily gets a hat tip. I'm looking forward to watching it again.
<i>Daps Magic received a sample product or experience for this review in exchange for an honest review. The views of the reviewer are wholly their own. Read full disclosure policy at dapsmagic.com/disclosurepolicy.</i>