A new parade will help kick off the Christmas season at Disneyland Paris this year. It will be joined by festive decorations, snow coming down 12 times a day, Disney characters in their Christmas best, holiday foods, decorated hotel rooms, and more! Disneyland Paris released a video about the making of this new parade along with some other photos and details. Check them out below.
Mickey's Dazzling Christmas Parade! will help Disneyland Paris kick off the Christmas season. This new parade has been in development at Disneyland Paris for several years. It consists of five new floats that will feature Mickey Mouse and friends that include Disney Princesses, Santa Claus, and even Tinker Bell. These floats will each represent an idyllic Christmas scene. There will be traditional decorations and performers will wear luminous costumes that were specifically designed for this parade.
Mickey's Dazzling Christmas Parade! will be arriving at Disneyland Paris on November 13, 2021, and continue through January 9, 2022. On top of Christmas offerings, there will be other exciting offerings arriving as well. The Lion King: Rhythms of the Pride Lands will return on October 23rd and Disney Illuminations will return on December 21st.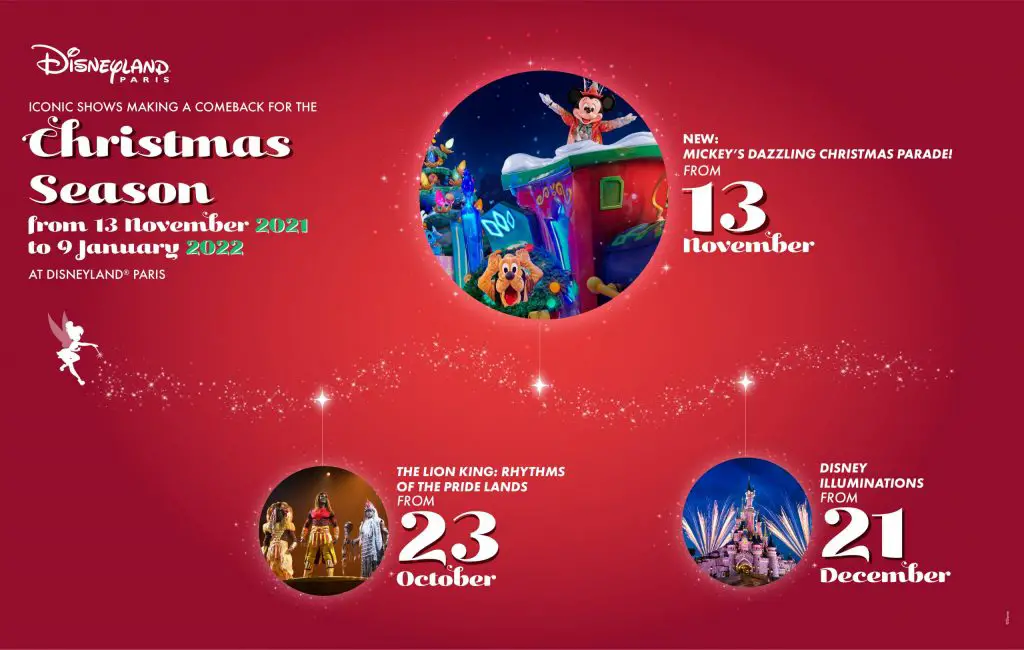 Are you excited for Mickey's Dazzling Christmas Parade! to arrive at Disneyland Paris? Share your thoughts and opinions in the comments below!