On October 1, 2021 La Crêperie de Paris will open at the France pavilion at EPCOT. This opening will coincide with Walt Disney World Resort's 50th-Anniversary celebration kickoff. La Crêperie de Paris is a traditional crêperie that has a menu that is inspired by the Brittany region of France. This establishment is a table and quick-service restaurant that will not have reservations when it opens. It will offer savory galettes and also sweet dessert crêpes. There will also be some of Brittany's hard ciders there as well.
Today, the Disney Parks Blog shared a look at what will be on the menu for La Crêperie de Paris. Take a look at what will be offered and then share what you are most excited about!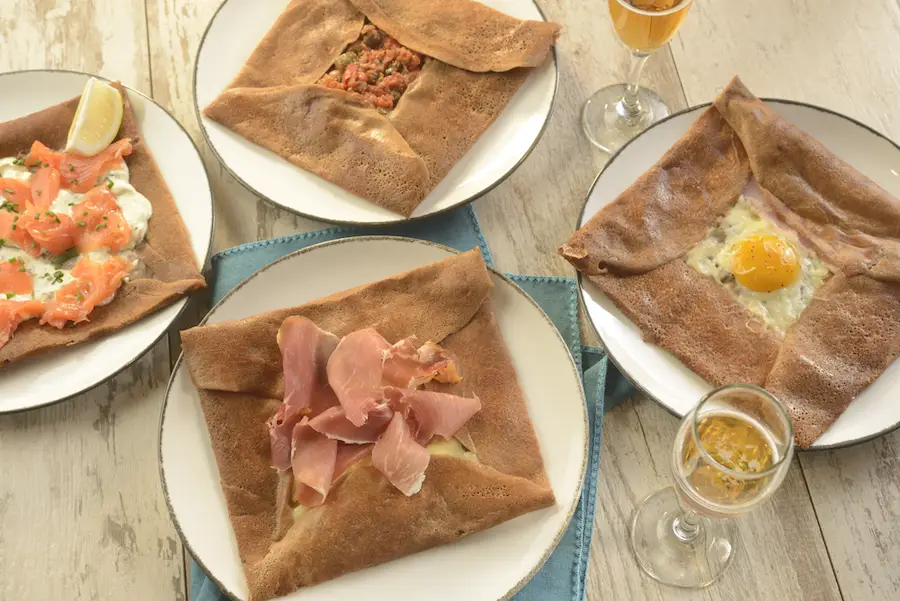 La Crêperie de Paris will be serving galettes and crêpes from Brittany thta are very thin. They will also be cooked at a high temperature. This allows the outside to be nice and crispy as it wraps around the fillings inside. There are gluten-friendly savory gallettes as well. These will be made with buckwheat that from France and will have some classic fillings and unique twists. The most well-known combination is the Classique and has ham, eggs, and Swiss cheese. This is great for breakfast, lunch, or dinner. Another vegetarian option is The Ratatouille and is filled with tomato, zucchini, and eggplant. This dish was inspired by the "Little Chef."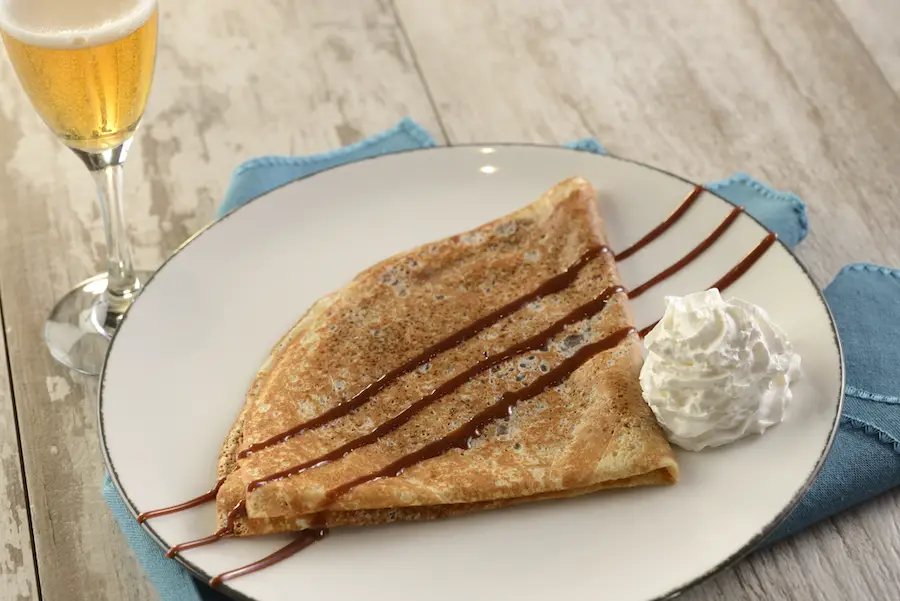 There are also sweet crêpes that are thin, crispy, and as all the offerings at the restaurant, are made from scratch. There will be options like the traditional Gourmande, which is filled with house-made hazelnut chocolate spread. Another option is the Pomme, filled with caramelized apples and caramel beurre salé. These dessert crêpes will be a wonderful satisfyer for any sweet tooth. They can also be topped with house-made ice cream.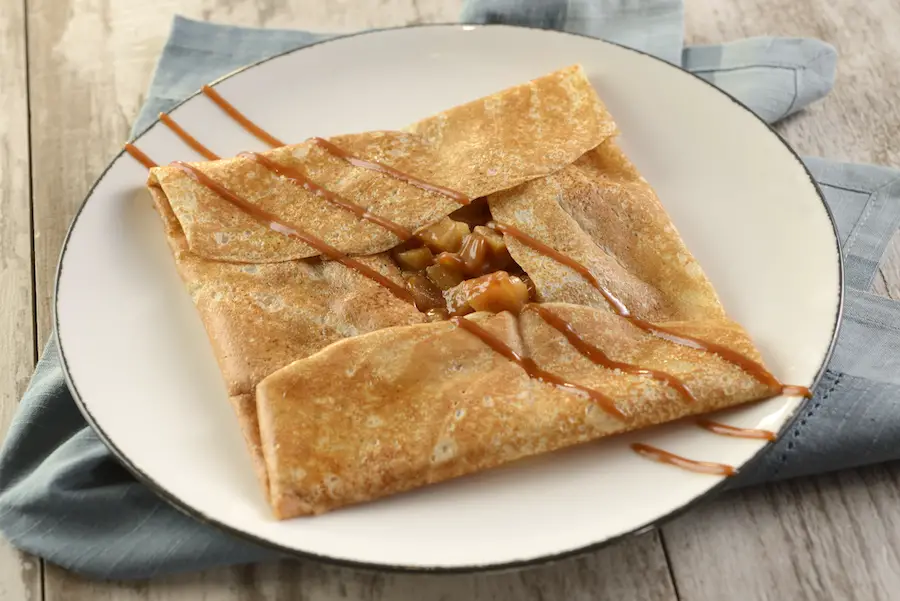 There are also traditional Brittany hard ciders that will pair perfectly with both savory galettes and sweet crêpes. Some of the offerings include the sweet doux or the less sweet brut and demi sec. These hard ciders are imported from France and made with apples that Brittany is known for.
There will also be a daily prix fixe menu available that includes a choice of soup or salad, one savory galette, one dessert crêpe, and also a glass of hard cider, soda, or juice. Here is what the full menu of savory and sweet crêpes looks like:
SAVORY GALETTES
Classique: ham, egg, Swiss cheese
Poulet: chicken, bechamel cheese sauce, mushrooms
Chèvre: goat cheese, spinach, walnuts
Saumon: smoked salmon, crème fraiche, chives, lemon
Ratatouille: tomato, zucchini, eggplant
Savoyarde: Raclette cheese, onions, imported Bayonne ham
SWEET CRÊPES
Gourmande: hazelnut chocolate spread, whipped cream
Banane: banana, caramel beurre salé
Melba: peach, red berries sauce, almonds
Poire: pear, chocolate ganache, whipped cream
Pomme: caramelized apples, caramel beurre sale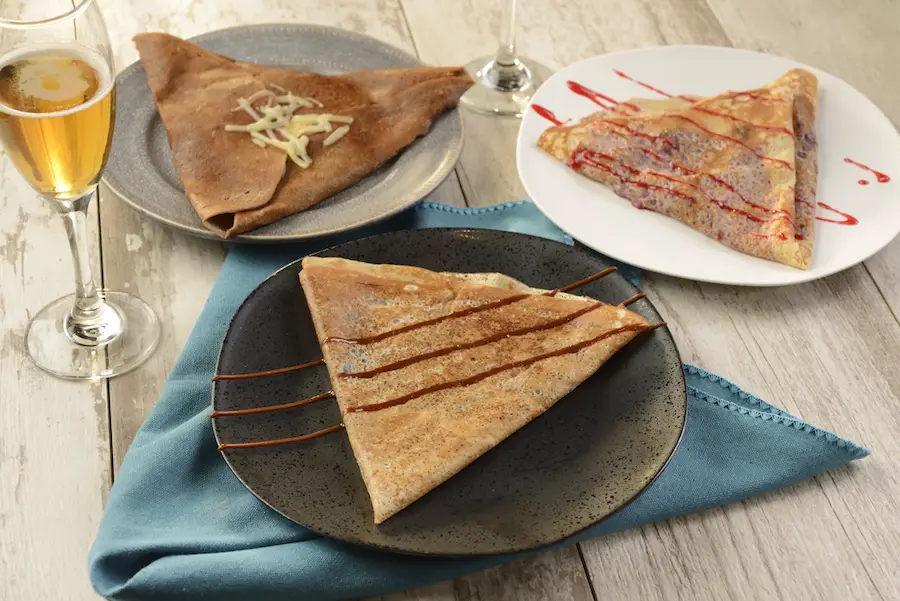 Diners wanting to experience the quick service option will want to stop at Crêpes À Emporter at La Crêperie de Paris. This is a walk up window that is connected to the restaurant and will serve three savory galettes, four sweet crêpes, soft serve ice cream, and an assortment of ciders and wines.
SAVORY GALETTES
Cream of Brie Cheese Galette
Ratatouille Galette: tomato, zucchini, eggplant
Bechamel, Cheese & Ham Galette
SWEET CRÊPES
Butter & Sugar Crêpe
Hazelnut & Chocolate Spread Crêpe
Red Berries Crêpe
Vanilla or Chocolate Ice Cream Crêpe
What do you think about these new offerings coming to the France Pavilion at EPCOT? What are you most excited to try? Share your thoughts and opinions in the comments below!