Sometimes there is a special summer when people are children that really impact them and help them grow up. Quite often this comes from a special friendship. Luca is the story of a summer like that and a life-changing friendship. This is a story of self-discovery, adventure, friendship, and family told in the beautiful setting of the Italian riviera.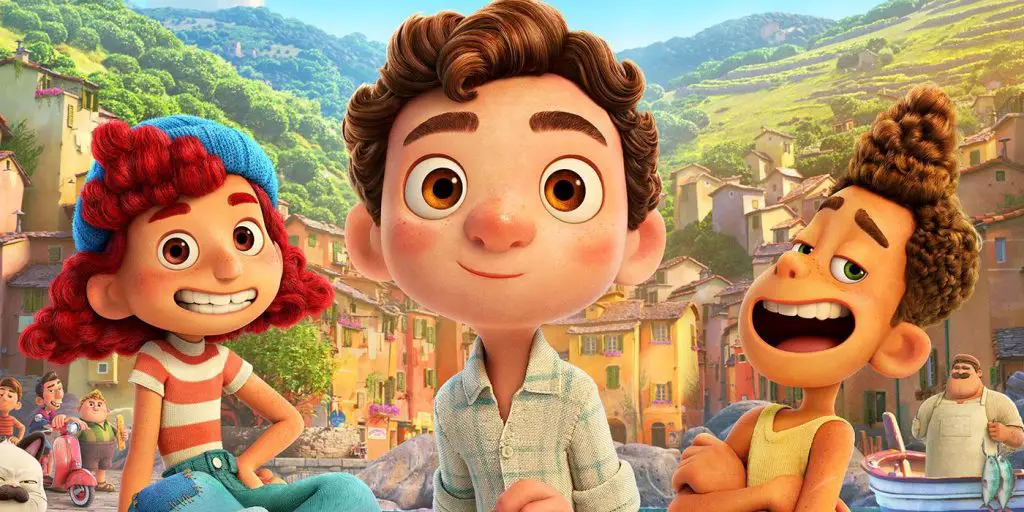 Quality
Lucas continues the Pixar tradition of making beautiful movies. So many scenes in this movie would make beautiful artwork that would be wonderful framed and displayed. The animation and visual storytelling really are wonderful to watch. It may not feel as complex as some films but it instead leans into the childlike wonder of growing up and reflects that in how the story is told visually. It works wonderfully. The accompanying audio and music just add to this storytelling in a beautiful way. The result is a completely lovely movie and viewing experience.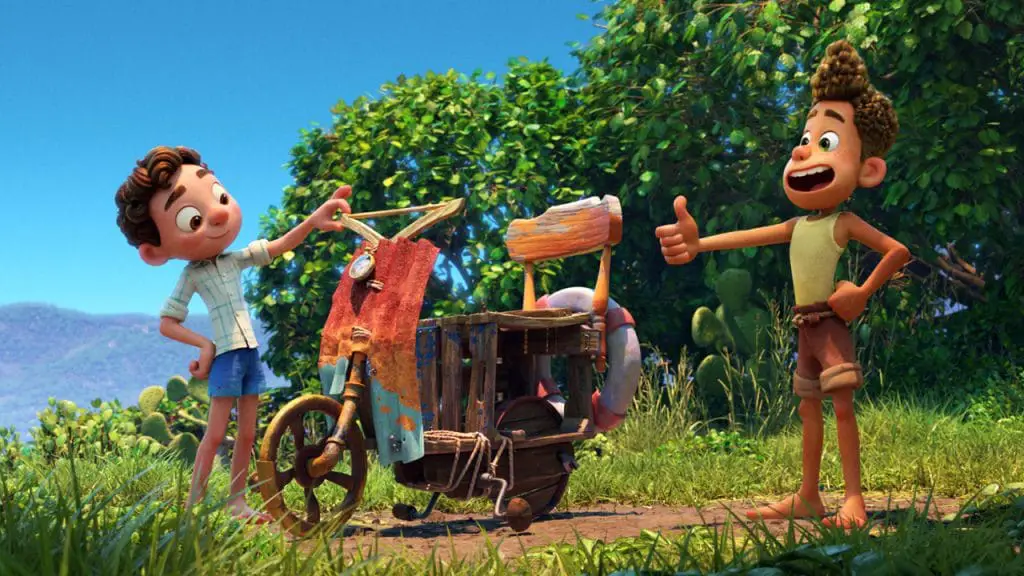 Bonus Features
The bonus features included with Luca for digital download and Blu-Ray are a nice addition to the movie and add depth and heart to the film. Seeing the bonus features, it is easy to see what was behind the movie. The bonus features really show how personal this movie was to Director Enrico Casarosa and then to the team that joined him in the telling of this story. The best bonus feature is easily Our Italian Inspiration. The team visits Italy as they get inspiration for creating Portorosso. The Secretly A Sea Monster bonus feature also was interesting to watch and see how transformation happens quite a few different ways in the film. Best Friends was also quite sweet to watch. The deleted scenes had some highs and lows. Overall, while some were intriguing, it appeared that the right choices were made as this movie was pulled together.
Disney and Pixar's "Luca" Bonus Features*
Our Italian Inspiration – Experience the joy of discovery as Pixar artists travel to Cinque Terre, Italy, to absorb the beauty and culture of the coastal region which inspired the characters and the quintessential Italian backdrop of "Luca."
Secretly A Sea Monster – Explore the artistry and technical innovation of Luca's transformation from sea monster to human, and how the theme of transformation is central to the emotional journey of the main characters.
Best Friends – Best friends can challenge us, inspire us, annoy us, and encourage us. The cast and crew of "Luca" share their own stories about how besties influenced their lives, and how those experiences informed the creation of screen pals Luca, Alberto and Giulia.
Deleted Scenes

Introduction – Director Enrico Casarosa introduces scenes not included in the final version of "Luca."
Starfish Hunt (Alternate Opening) – Luca explores the shore and the sea, gathering mussels and starfish, in this serene alternate opening to the film.
Isola Del Mare (Alternate Opening) – Luca welcomes viewers to the quiet island he calls home.
Festa Del Mare – The boys go to a festival filled with fun … and danger.
Here Comes Giulia – Giulia explores Isola Del Mare, where she meets Luca and Alberto, and asks so many questions.
Gelato Trouble – Giulia offers to treat Luca and Alberto to something called "gelato."
Sea Monster Cannery – Luca dreams about a magical place filled with Vespas and gelato, but things aren't quite what they seem.
*bonus features vary by product and retailer
These bonus features were enjoyable to watch. My only complaint is that I wanted more. There are some really fun tidbits about the making of the movie and I would love if at the very least an audio commentary had been made available.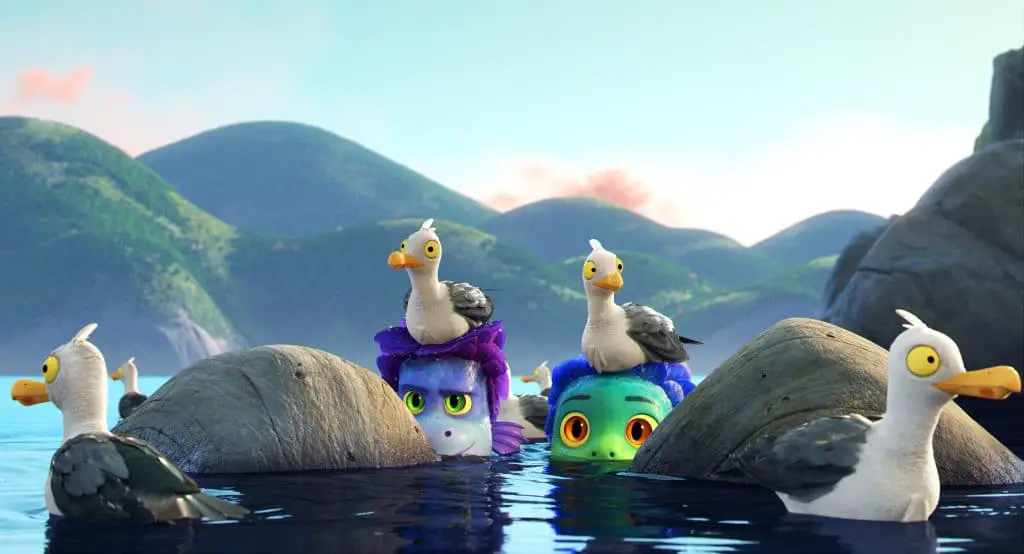 Final Thoughts
Luca is a very sweet and simple movie that at its core is about friendship and growth. This growth comes through transformation in multiple ways. It all comes down to growing to be the best person one can be and embracing the differences in others. At first glance, this could seem overly simplistic. However, watching this film warms the heart and one realizes how very important this message is. This is such a fun and heartwarming movie to watch and is surprisingly easy to rewatch. The bonus features were a nice addition that added some backstory to the movie and added charm. Overall, this is a nice release that fans of Luca and Pixar will want in their library. It gets a hat tip and I'm personally glad to have it in my personal library.