On International Dog Day, Disney+ released a trailer for Dug Days ahead of its September 1st arrival on the streaming service. Pixar Animation Studios' Dug Days is a series of five shorts that follow the misadventures of Dug, the dog who originally appeared in Disney and Pixar's Up. His electronic collar turns his thoughts into speach. Check out the trailer below.
Dug Days is written and directed by the voice of Dug, Bob Peterson. Kim Collins produces the series. Peterson was a a screenwriter and co-director for Up and is quite familiar with the character. He shared why fans are so drawn to this character.  "Dug is pure of heart—he's a good soul. I think people enjoy that part of Dug," says Peterson. "Plus, people love their dogs. We've gone to great lengths to include truth in dog behavior, so they see their own dogs in Dug."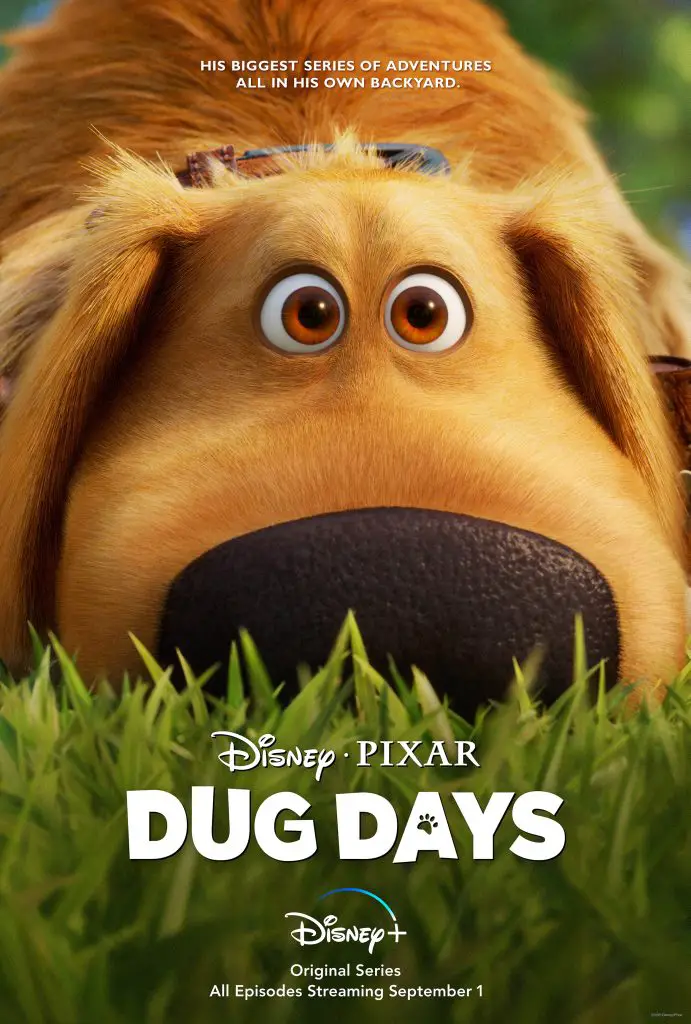 As for coming up with new adventures for Dug? That wasn't an issue either. Peterson recognized that this was the first time Dug had left Paradise Falls. "Everything is new, and he's excited about all of it," he says. "But the smallest things can distract Dug, never mind an actual squirrel."
All five episode of Dug Days will debut on Disney+ on September 1, 2021.