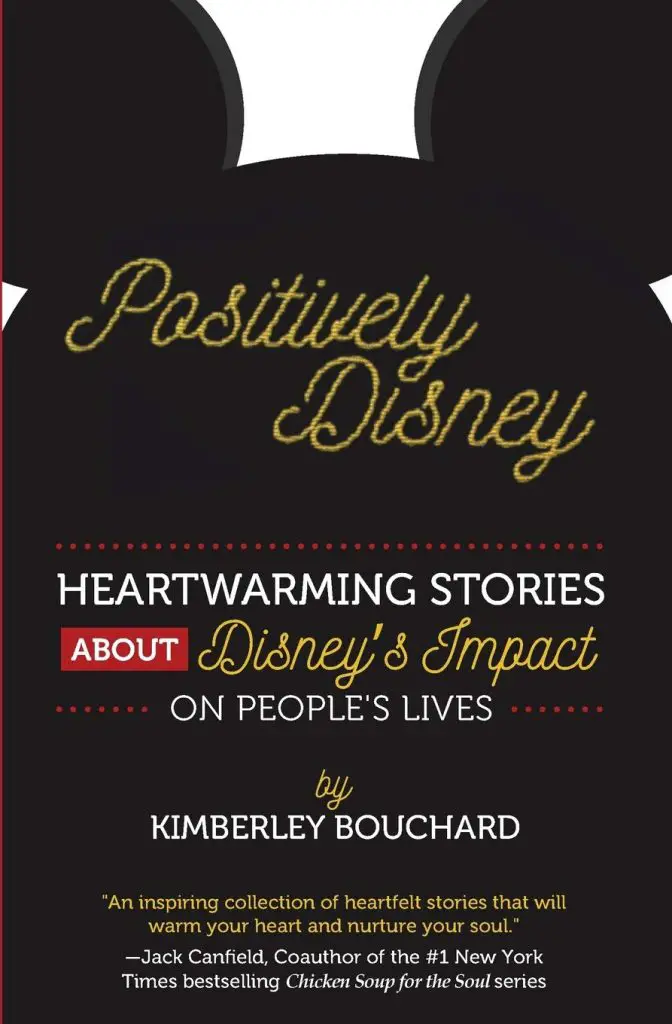 Kimberley Bouchard has a passion for stories. Bouchard, an author who now hails from the Pacific Northwest, is also a lifelong Disney fan. Since watching the World of Color television show as a child in Canada, she has loved the magic of Disney. Today, she shares that magic through stories she has found in and around the parks. Some of these stories are full of heart, others are humorous, all of them are magical. Bouchard shares how the magic of Disney has touched people's lives through her five Positively Disney books. The first four are focused on stories of Disney's impact on people's lives. The most recent does the same but with Star Wars.
Recently, I was able to sit down (virtually) with Kimberley and hear about her life as an author, podcaster, and speaker. Throughout the conversation, she shared about some of her favorite things about Disney. The conversation then pivoted to how her series of books came to be and what goes into writing each one. Bouchard then shared a bit about her podcasting and speaking engagements. Finally, the conversation wrapped up with a conversation about the power of the magic of Disney.
This interview is a beautiful conversation from a person who recognizes and shares the many beautiful stories to be found in the Disney and Star Wars universe. Kimberley's heart and passion are infectious and are a wonderful reminder of just how special every day and experience is at Disney. It is easy to forget that everyone is on their own journey and the magic can sometimes be just what is needed to get through a difficult period. I was struck as Kimberly shared about how often there is so much more than meets the eye to each story.
I hope you enjoy watching my interview with Kimberly Bouchard as much as I enjoyed having the conversation with her. If you haven't yet, make sure to pick up one, or all, of her Positively Disney books. You may laugh, you may cry, but most of all you will see the power of the magic of Disney (and Star Wars) through the individual experiences that Bouchard has collected and shared. You can find these books anywhere books are sold. You can also find out more about Kimberly Bouchard at positivelydisney.com!