The parks at the Disneyland Resort will be reopening on April 30th. When it reopens, guests will need two things to be able to visit, a ticket to a park and also a reservation. Today, the Disneyland Resort has released what the ticket structure and prices will be.
Sales for new tickets will begin on April 15, 2021 "no earlier than 8:00 AM Pacific Time" the Disneyland website states. For those with existing tickets, their validity can be seen in the calendars below. If you don't know what kind of ticket you have, the following graphics indicate how to see what type of ticket is in your possession. Guests who already have tickets in their possession will be able to make park reservations on April 12, 2021. It should be noted that more reservations could become available on a "rolling basis" for select days.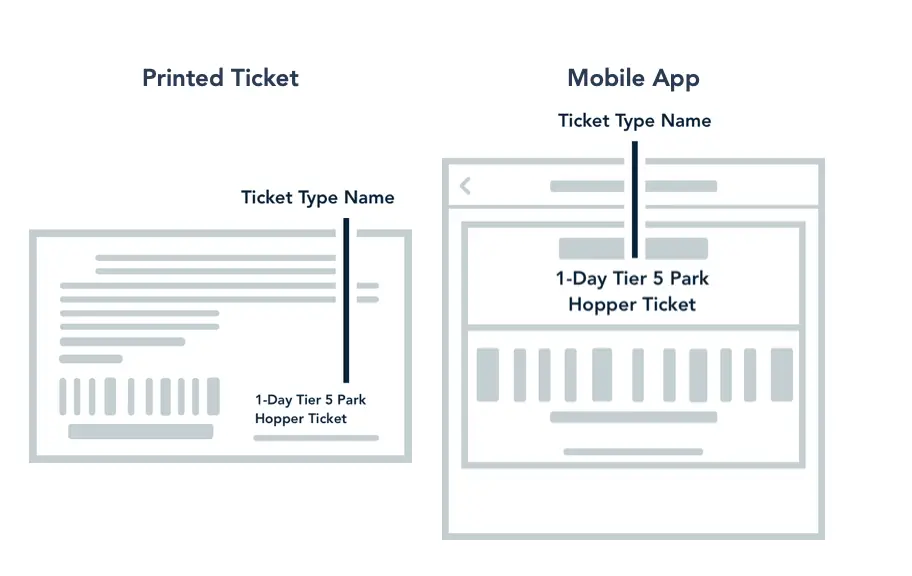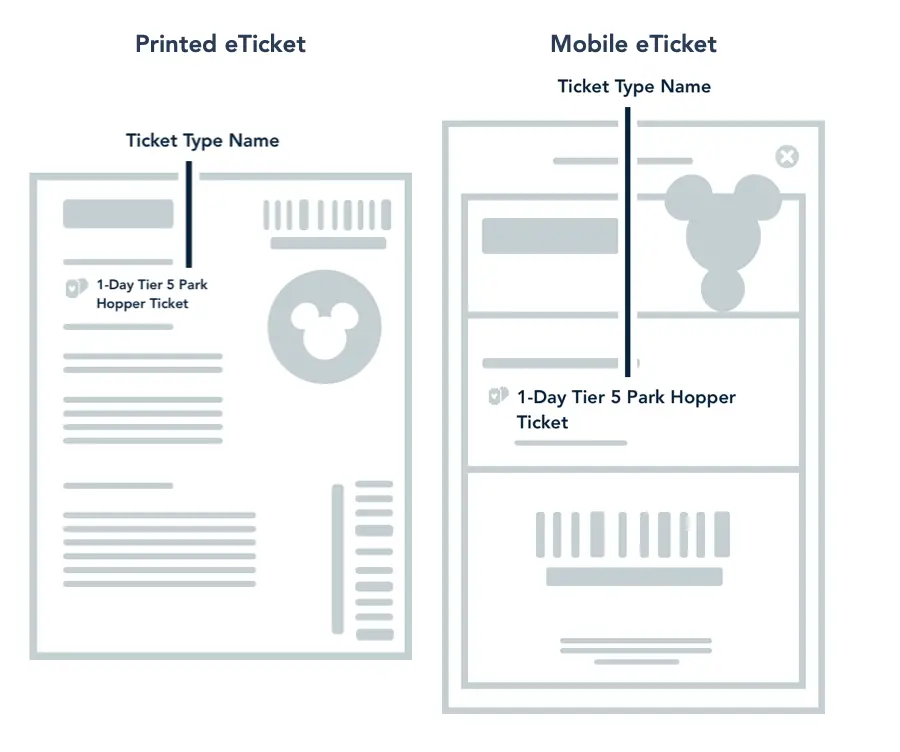 Upon its reopening, the Disneyland Resort will again utilize tiered pricing for its tickets. This system was introduced in February 2020. To purchase tickets, guests must have a Disney account.
Here is a look at the tiers the prices that will be accompanying them: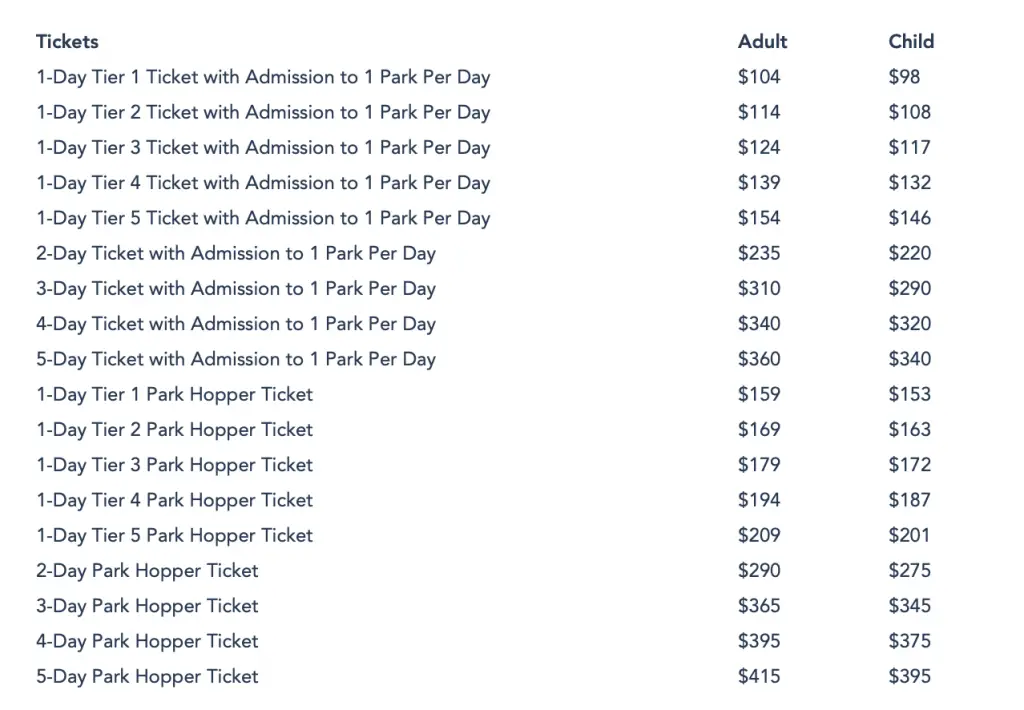 Along with pricing being released today, the reservation calendar for the parks was also unveiled. At this time there are no Tier 1 tickets or reservations as demand and capacity is expected to be more than that. For those wishing to visit Disneyland or Disney California Adventure on its opening day or for the opening of Avengers Campus, Tier 5 tickets and Tier 5 Park Hopper tickets will be required.
Here is a look at the availability for different tickets: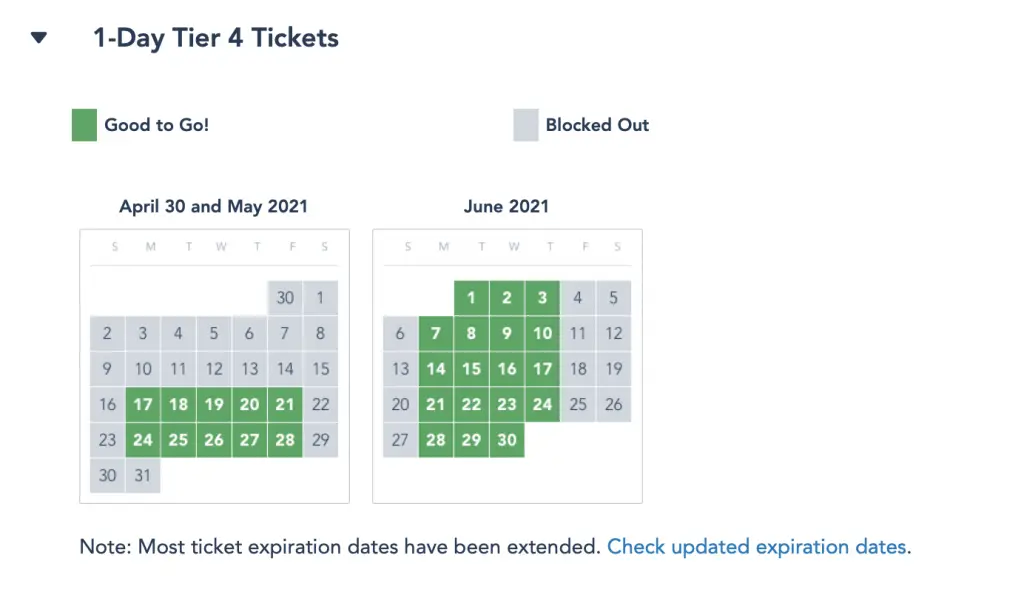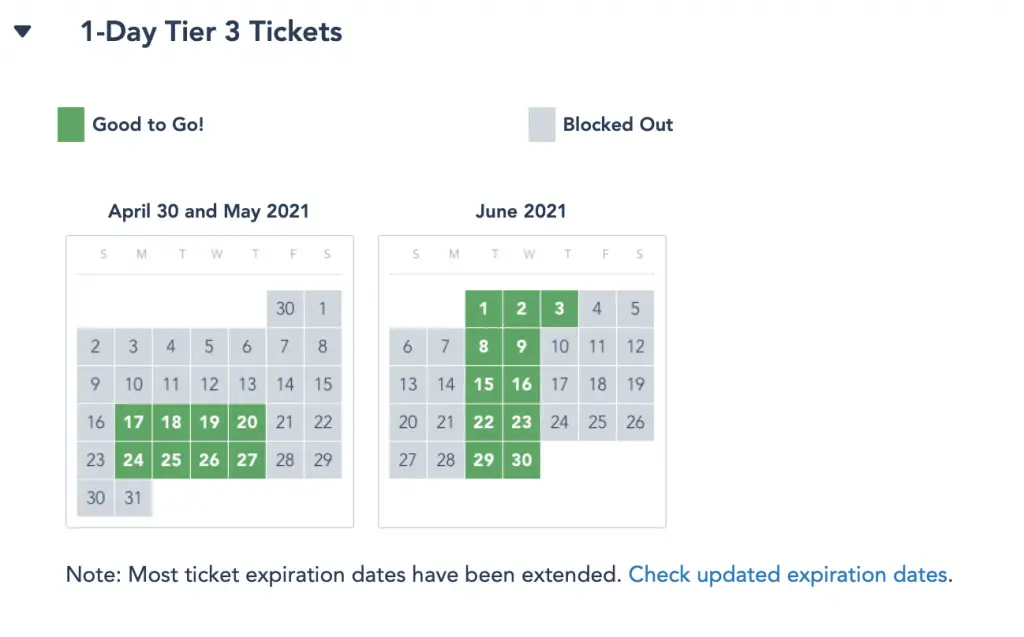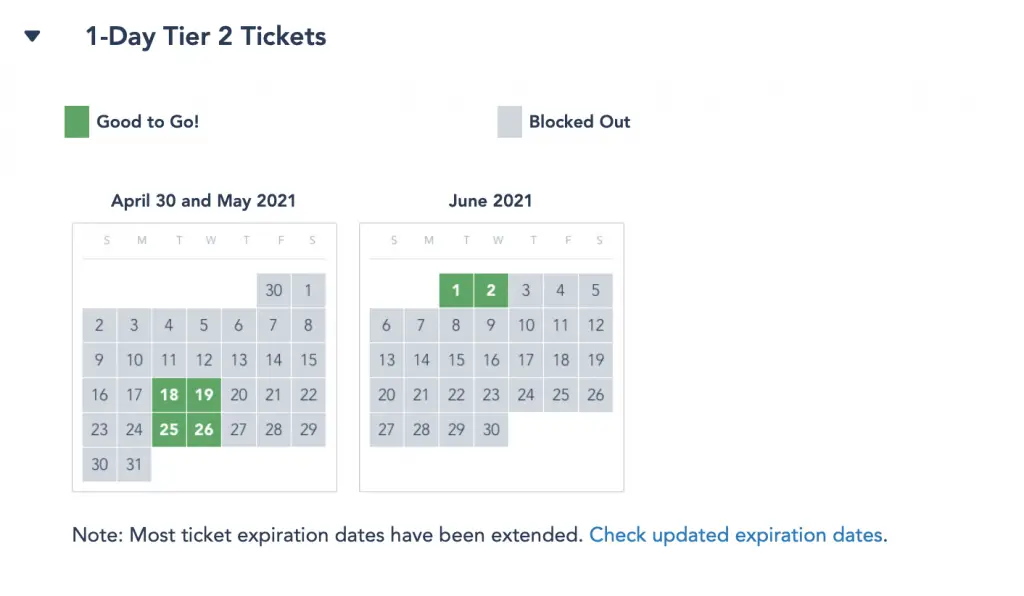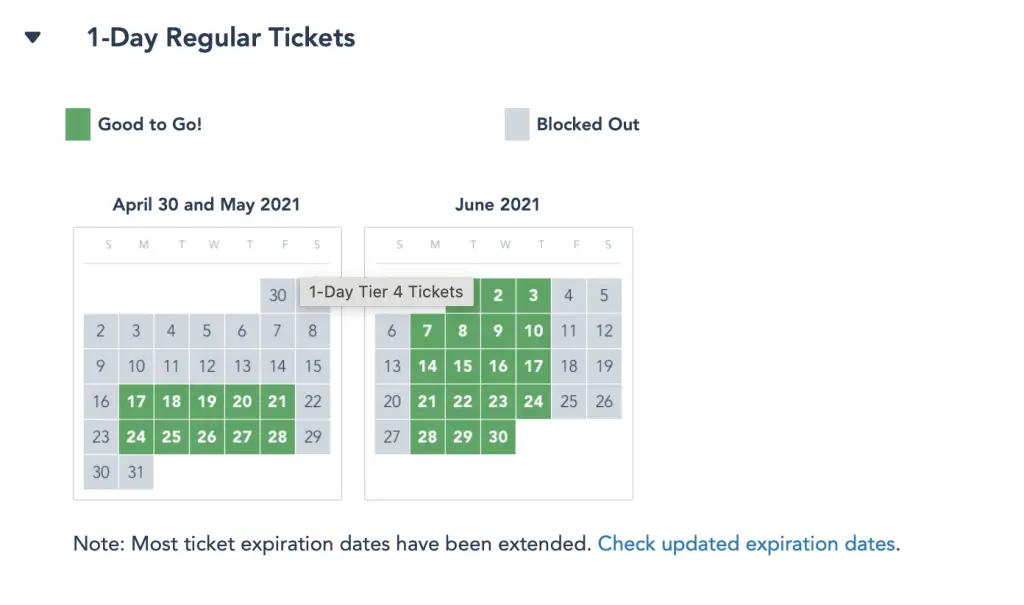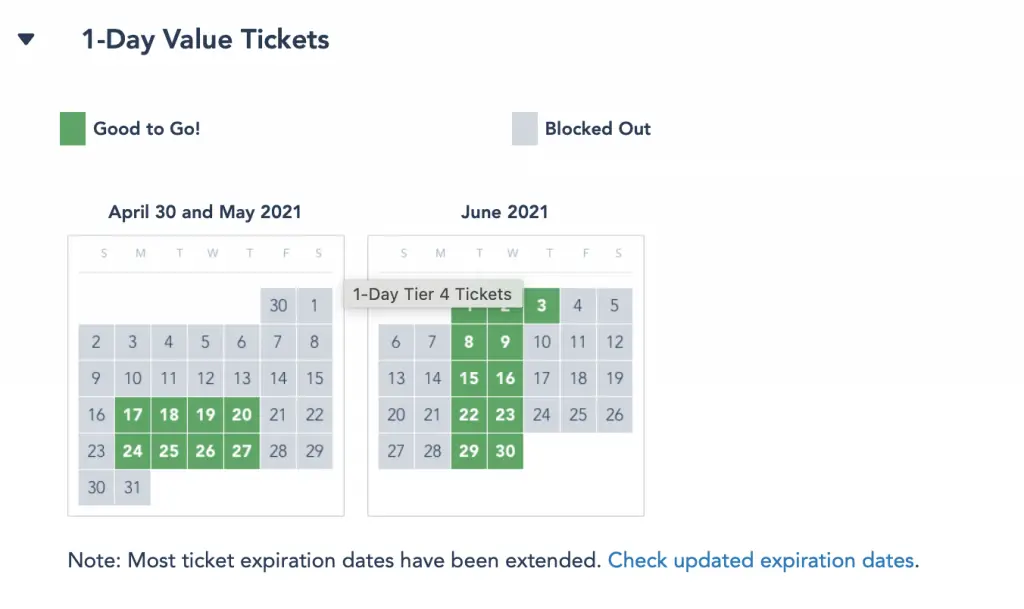 As seen above, many expiration dates have been extended for previously purchased Disneyland tickets. Their updated expiration dates can be found here. At this time, a new membership system to replace the former Annual Pass program has not been announced. DAPS MAGIC will continue to provide updates on ticketing and future passes as they become available.
What do you think of this new system for tickets and reservations? Share your thoughts and opinions in the comments below!